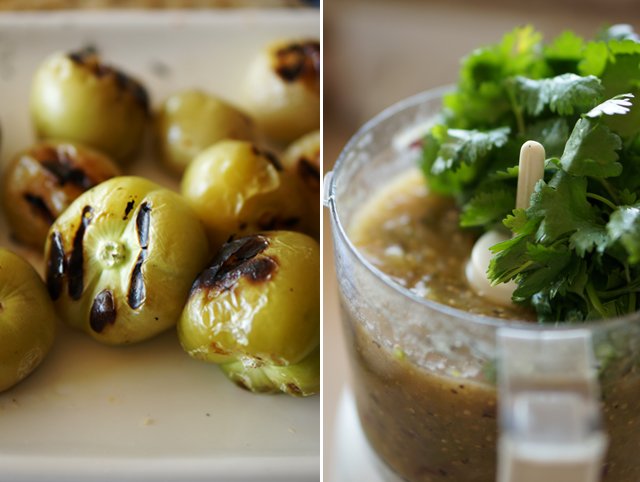 Ingredients:

1 pound of tomatillos, husked
4-5 spring onions, green tops removed
1/2 a bunch of cilantro
1 jalapeno
Salt

Directions:

Heat your grill on high and when it is hot, place the tomatillos, onions and jalapeno over direct heat.
Grill them until they are softened and charred, around 5-7 minutes. The tomatillos will cook faster than the onion bulbs, so remove those first as they become soft and juicy.
Place the tomatillos and the spring onions in a food processor or blender and pulse.
Slice the jalapeno in half and remove the seeds and add the jalapeno.  Add half a bunch of cilantro and a pinch of salt.
Blend again until everything is incorporated.