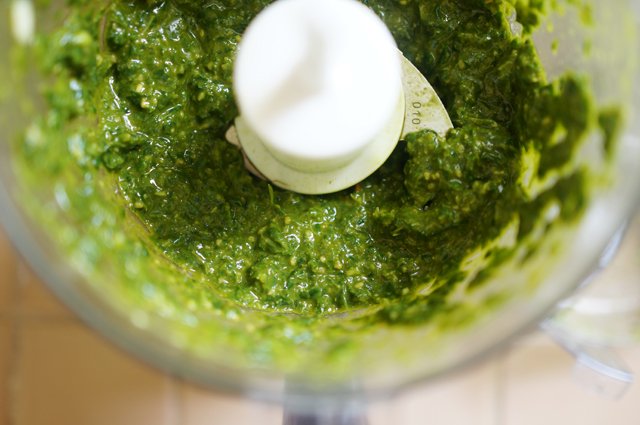 Ingredients:

1 cup of basil, packed
1/2 cup of spinach, packed
1 tbsp toasted pine nuts
1 clove of garlic
1/3 cup of extra virgin olive oil

Directions:

Place the garlic clove in a food processor and mince garlic.
Add the spinach and basil and pine nuts and pulse several times.
Stream in the oil while leaving the food processor on until it blends into a smooth pesto.
Toss onto cooled cooked pasta.