I've never been really into sweets. I like a dessert or sweet treat here and there, but I wasn't someone who had a big sweet tooth. Everything changed during my pregnancy and post-partem. I was the cliche pregnant woman walking down the supermarket aisle at 11 pm on a Tuesday with 3 pints of ice cream. I don't know if was the hormones or if I needed a substitute for alcohol, but the addiction was BAD. I needed some healthy alternatives and I got hooked on making a healthy twist on my favorite desserts.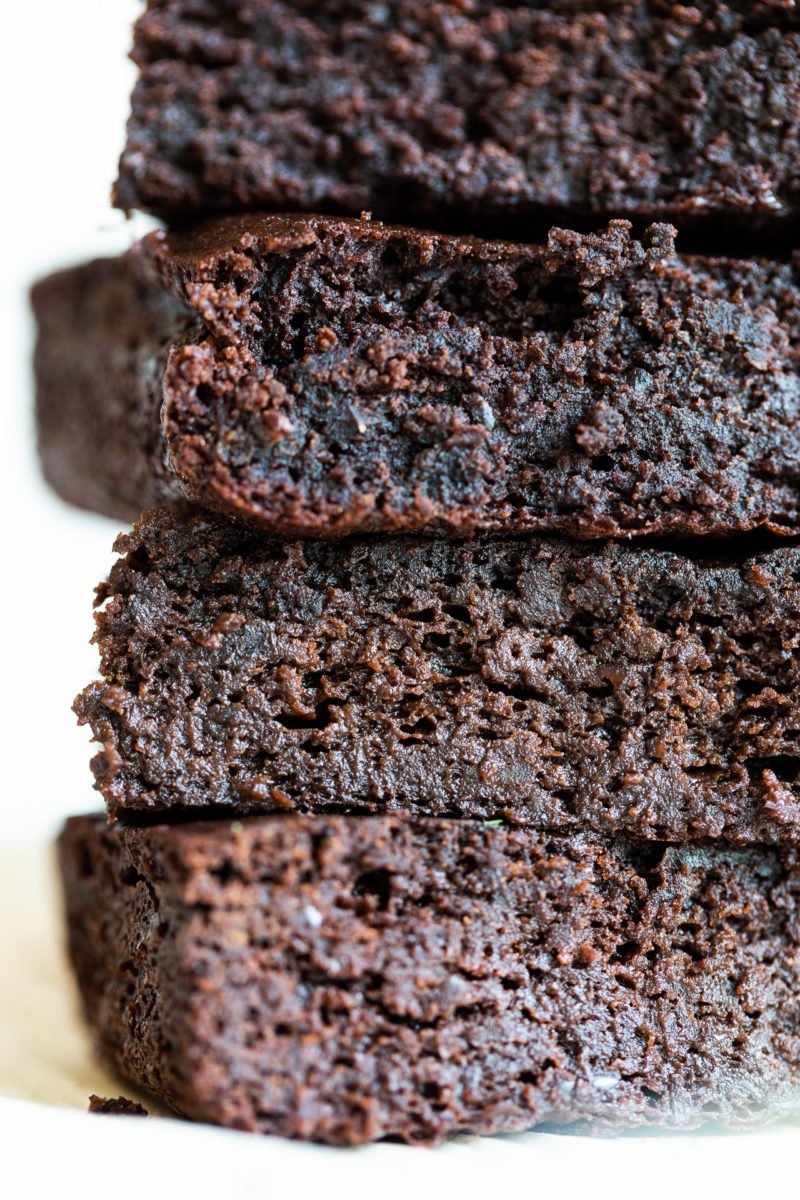 These brownies have no flour or refined sugar. Adzuki beans (also known as red beans) replace all the flour you would ordinarily find in brownies. You would never know it. As dense as beans sound, they offer a fluffy texture that lightens the brownie batter, much like wheat flour does. I absolutely love adzuki beans and they are so nutritious but if you can't find any or don't want to go through the hassle of cooking them from dried beans, you can substitute with canned black beans. These are decadent, fudgey and rich in chocolate that you crave and expect from a brownie!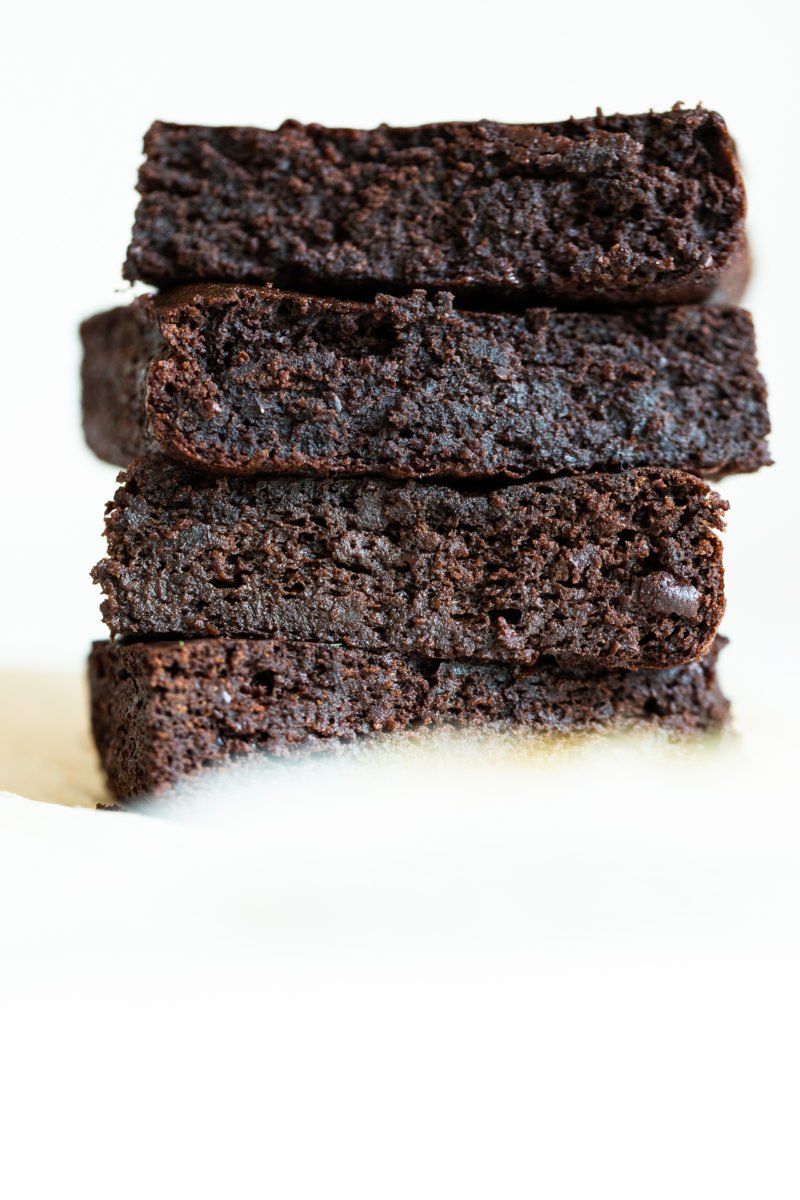 (images by HonestlyYUM)
INSTRUCTIONS
If starting with dry adzuki beans, simmer the beans in enough water to cover the beans until they are tender and fall apart easily. Drain the beans well.

Pre-heat the oven to 350 degrees. Blend all ingredients, except eggs, until smooth in a food processor. Then add eggs and pulse until combined.

Line a small pan (for example, 8 inch square pan) with parchment paper and grease with coconut oil. Bake for about 25 minutes until the middle is firm and springs back.

Allow the brownies to cool before slicing into squares.
NOTES
If using black beans, use a 16-ounce can of black beans.