If you like the combination of chocolate and chiles, these chocolate and ancho chile crinkle cookies have your name all over them! I love my food spicy so I did not hold back on the chile for this recipe, although to me, they have the perfect level of flavor, heat and chocolate. I use two types of chile here: cayenne for the heat and ancho for more of a dried chile flavor that has a lovely subtle hint of dried fruit. You could just use cayenne if you can't find ancho chile, but I really recommend seeking it out. The combination of ancho chile with bittersweet chocolate is just fantastic and so unique– perfect for any holiday cookie party!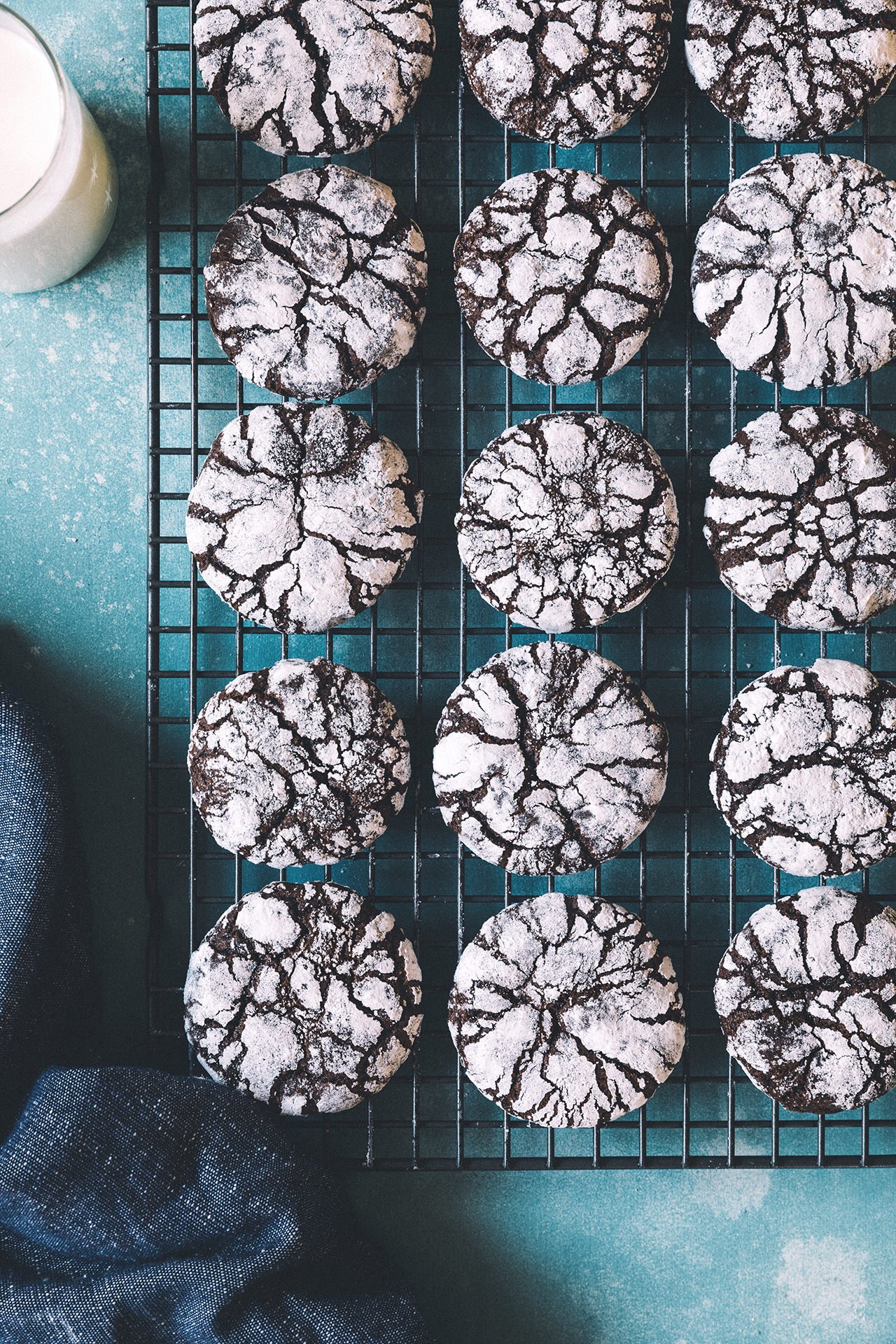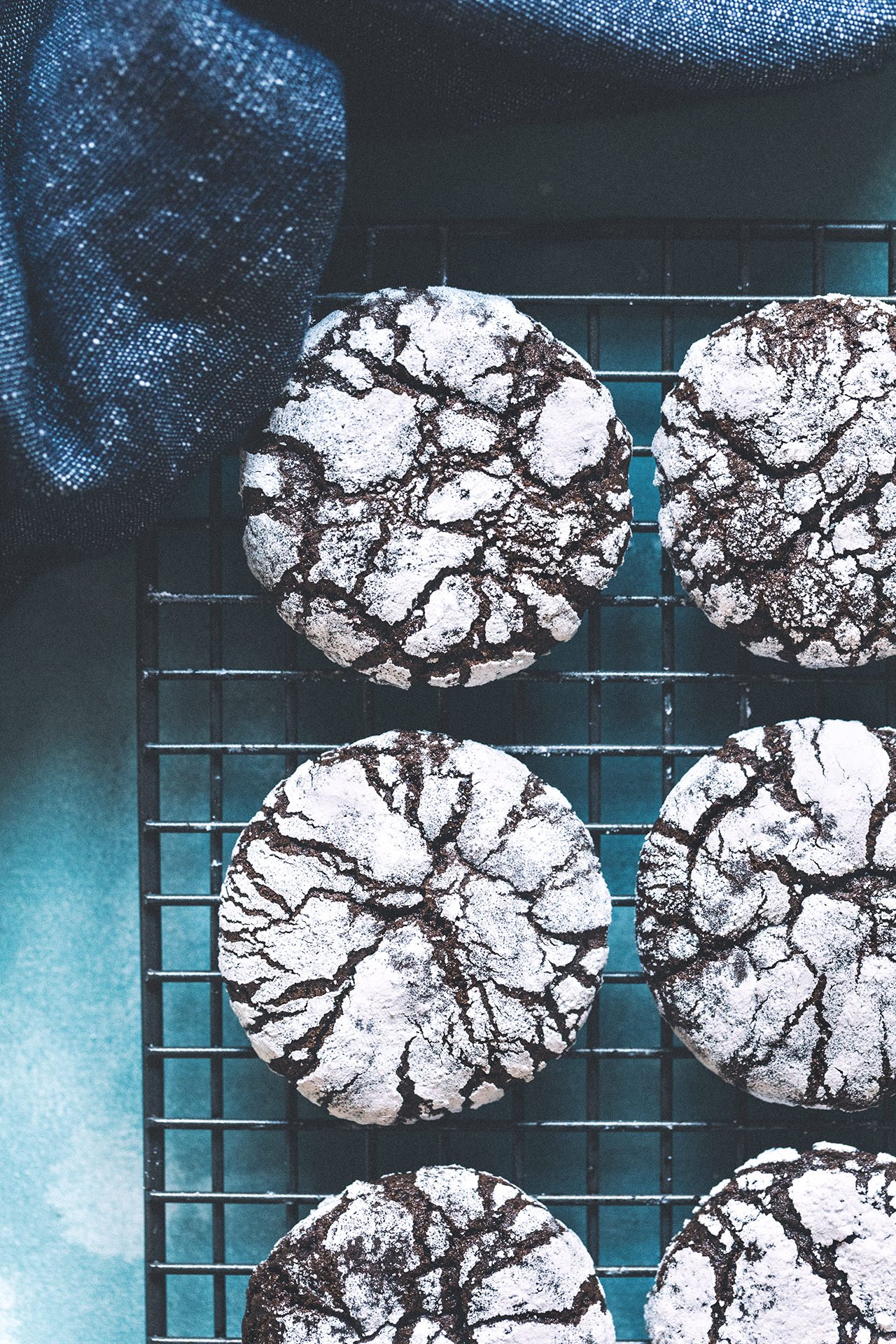 INSTRUCTIONS
Preheat the oven to 325 with the rack in the middle. Line 2 baking sheets with parchment paper or a silpat.

Whisk flour, cocoa, baking powder, cayenne, ground ancho chile, baking soda and salt together in a bowl.

Whisk brown sugar, eggs and vanilla together in a large bowl. Combine chocolate and butter in a bowl and microwave at 50 percent power, stirring occasionally until melted, about 2-3 minutes.

Whisk chocolate mixture into egg mixture until combined. Fold in flour mixture until there are no dry streaks. Let the dough sit at room temperature for 10 minutes.

Place granulated sugar and confectioners' sugar in separate shallow dishes. Working with 2 tablespoons of dough at a time, roll into balls. Drop dough balls directly into the granulated sugar and roll to coat. Then roll in confectioners' sugar evenly to coat. Evenly space dough onto the baking sheets.

Bake cookies, 1 sheet at a time, until puffed and cracked and edges have begun to set but centers are soft, about 12 minutes, rotating the sheet halfway through baking. Let cool completely on a sheet before serving.
NOTES
When you roll the cookies, the dough may be a bit too sticky and hard to roll without sticking to your hands. If that happens, make sure you have let the dough rest for the 10 minutes. If it is still too sticky, put the dough in the fridge for about 15-20 minutes and they will be easier to roll.
(images by HonestlyYUM)