These are not your traditional deviled eggs, but they have classic deviled egg flavors, and in my opinion– better texture. I just love the velvety and thick runny egg yolk, so I thought why turn them into crumbly hard yolks only to smooth them out again with mayo? Also, these are easier to make. Each medium boiled egg gets a little dab of shallot-infused mayo. Top each off with a little sprinkle of paprika and dill and you've got my favorite version of deviled eggs!
Ingredients:

12 eggs
1/3 cup of good mayonnaise
1 teaspoon of dijon mustard
1 teaspoon of white vinegar
1/2 shallot
fresh dill
paprika
sea salt and freshly ground black pepper to taste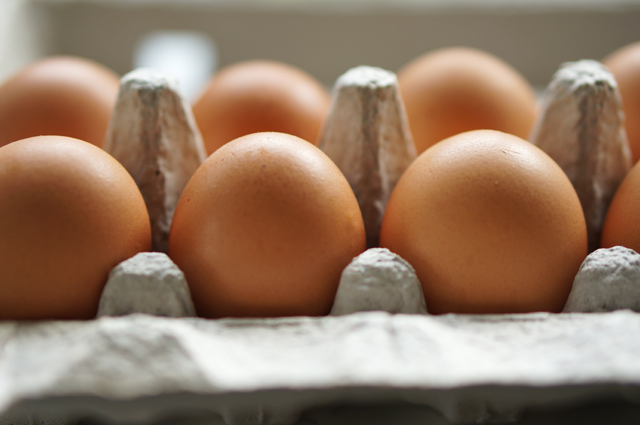 Start by making medium-boiled eggs. Bring a small pot of water to a boil (make sure the pot is wide enough so all the eggs fit in one layer). Use just enough water so they barely cover the eggs. Lower the heat to a very gentle simmer. Place the room temperature eggs in the boiling water very carefully. I use a large spoon to slide them in. Cook for 6-7 minutes and immediately remove from heat and run under very cold water to stop the cooking.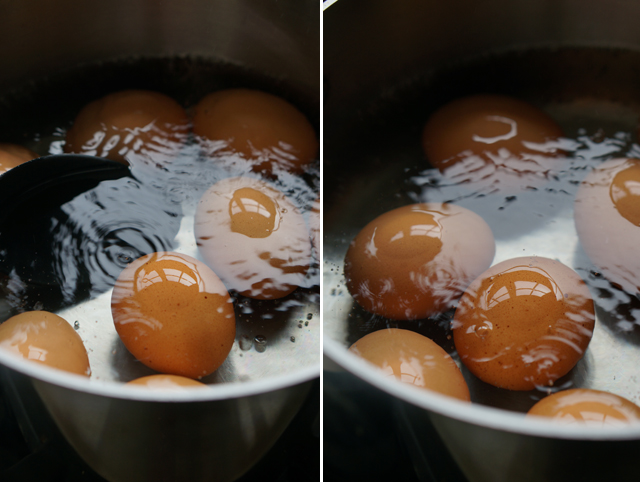 Peel the eggs and slice the eggs in half. Sprinkle a little salt and pepper over them.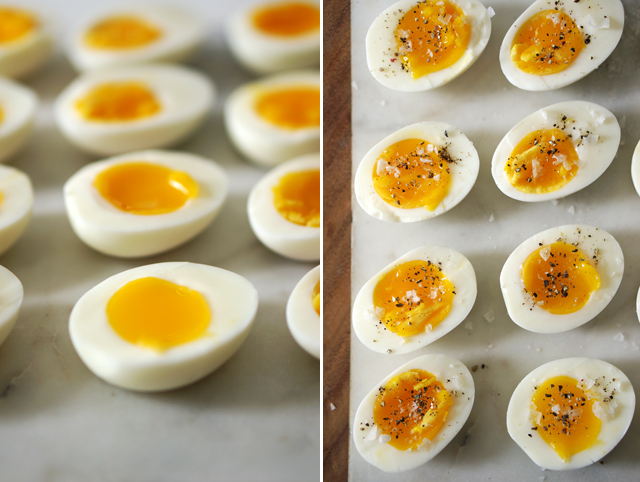 To make the mayonnaise, combine mayonnaise, dijon mustard and roughly chopped 1/2 shallot in a food processor and blend. Add the vinegar and blend again until smooth. Place a dollop on each egg and add a pinch of paprika over the eggs.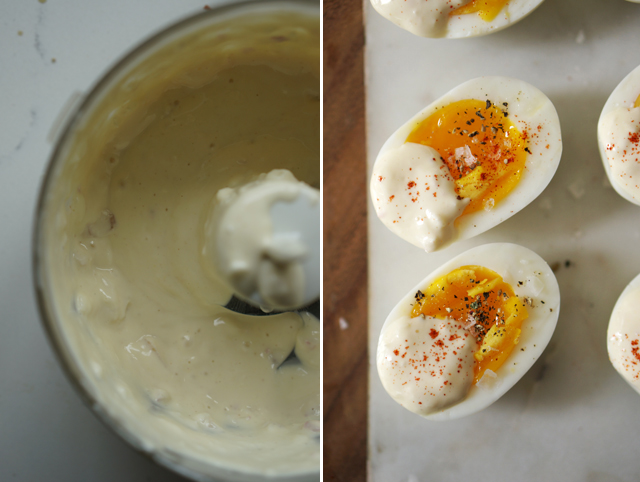 Roughly chop the dill and add a pinch on each egg.