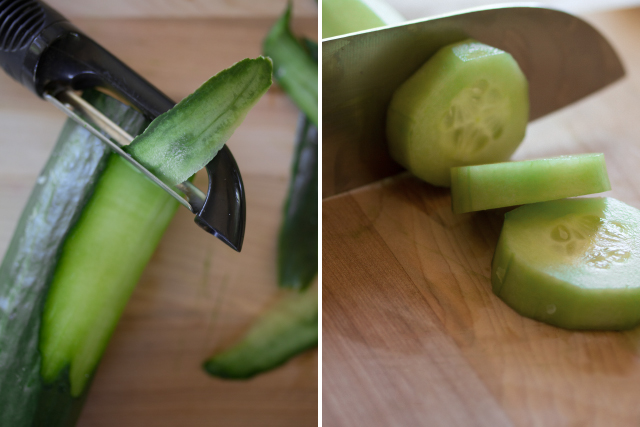 Ingredients:

1/2 cup sugar
1/2 cup water
6 slices of cucumber

Directions:

Peel a cucumber and cut six 1/2-inch slices. Cut slices in half. Set aside.
Add sugar and water to a small saucepan and stir on medium heat until the sugar dissolves.
Add cucumber slices, reduce heat to low, and cook for 2 minutes.
Remove from heat and let sit for 10 minutes to continue to soak.
Strain through a fine mesh strainer to remove cucumber. Store in refrigerator.
[linktopost slug="pimms-cup"]
(image by HonestlyYUM)