If you haven't realized, I am constantly on the lookout for interesting, unusual cocktail ingredients. Especially those of the seasonal produce variety. I love browsing the farmer's market and picking out one or two items to use for that evening's cocktail. Well, it's June, which means we've officially entered fig season here in California. Score! It's also my birthday month, but I digress.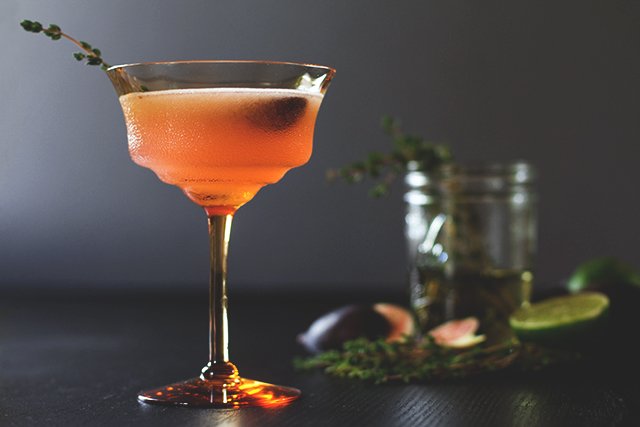 This year, I'm especially excited for figs, because I've been waiting to share this cocktail with you. The Fig Thyme is one of the first cocktails I made out of one of my most treasured cocktail books, The Art of the Bar, by Jeff Hollinger and Rob Schwartz, the gentlemen behind the legendary Absinthe Brasserie and Bar, in San Francisco. Absinthe had an effect on me and my career in many ways, but all stories for another time. Right now it's time for me to grab my shaker and mix up one of the most deliciously complex, yet easy-to-make cocktails of the season. It's Fig Thyme . . . I couldn't resist!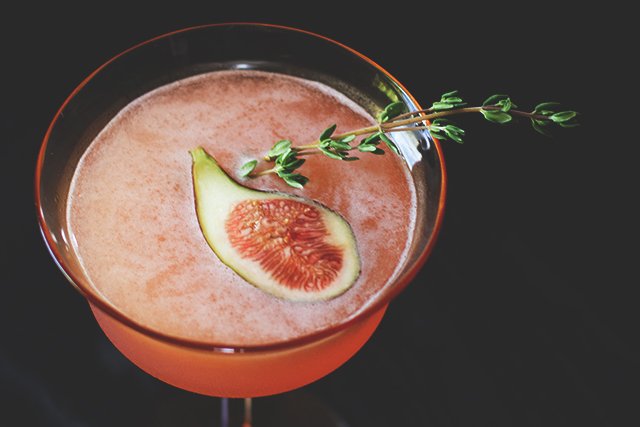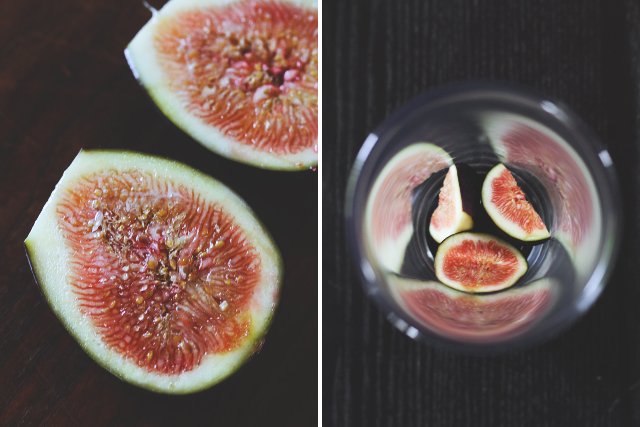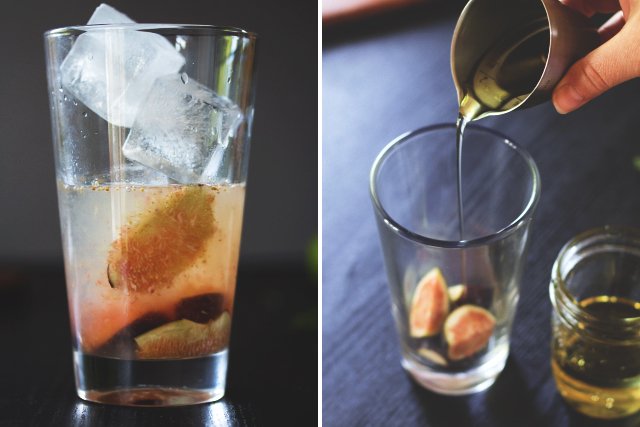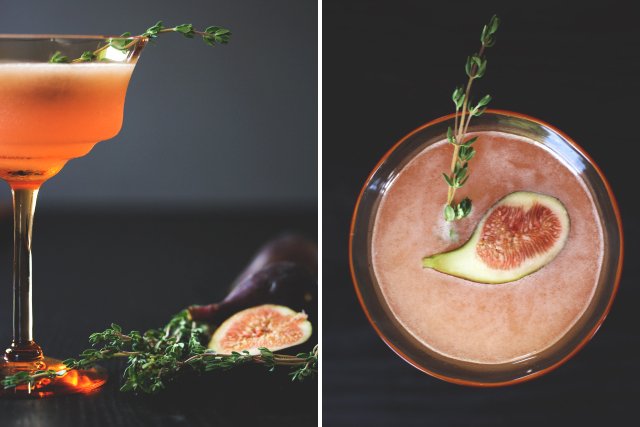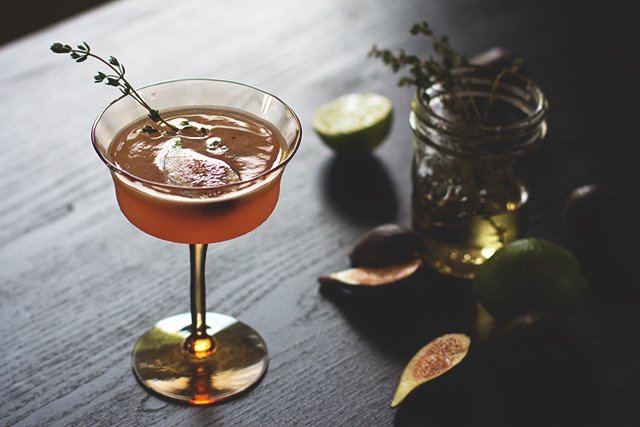 INGREDIENTS
For the thyme simple syrup
INSTRUCTIONS
For the thyme simple syrup
Add sugar and water to a small saucepan and stir on medium heat until the sugar dissolves. Once dissolved, add thyme and let simmer for 10 minutes.

Remove thyme and pour into a heat-safe glass jar.  Let cool before using in your cocktail. This can be refrigerated for up to two weeks
For the cocktail
Add the fig (quartered) and thyme simple syrup to the bottom of your mixing glass. Break up the pieces of fig by muddling lightly. If your fig is nice and ripe you probably won't even need a muddler. I used my barspoon!

Once muddled, you'll immediately notice the vibrant colors of the fig bleeding into your glass. Next, fill your mixing glass with ice, and add the remaining few ingredients.

Snap your shaking tin on top of your mixing glass and seal it into place with a firm whack with the palm of your hand. Give it a good shake for a full 10 seconds. Make sure you smile, especially if you're alone at home with your dog (like me)!

Crack open your shaker and double strain through a fine mesh strainer into a cocktail glass. Garnish with a sprig of fresh thyme and half of a fig.
(images by HonestlyYUM)