Whether it's at happy hour, an evening out, or just a beautiful sunny day in the backyard, the margarita is my go-to drink for just about any occasion. It doesn't have to be Cinco de Mayo for this classic cocktail to fit the bill. I thought I'd share the recipe I use for my perfect margarita. There's rarely a time I don't readily have all the ingredients on hand. From the looks of things, I think it might be time for me to restock. What's your go-to cocktail for any occasion?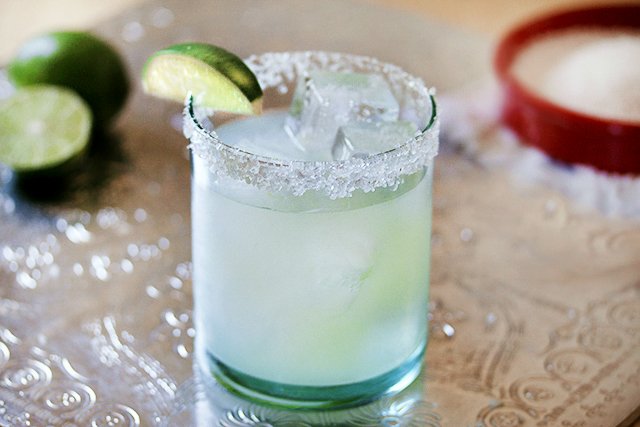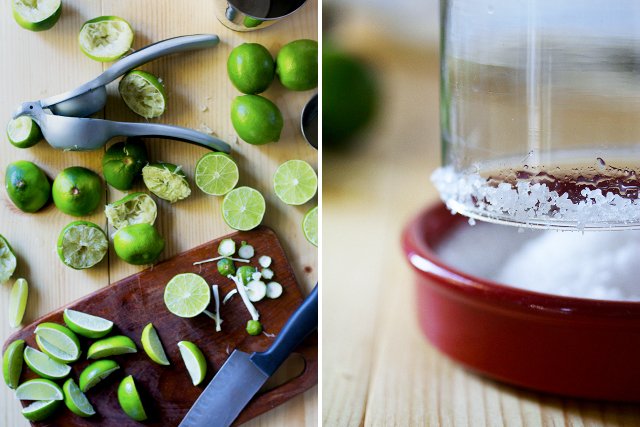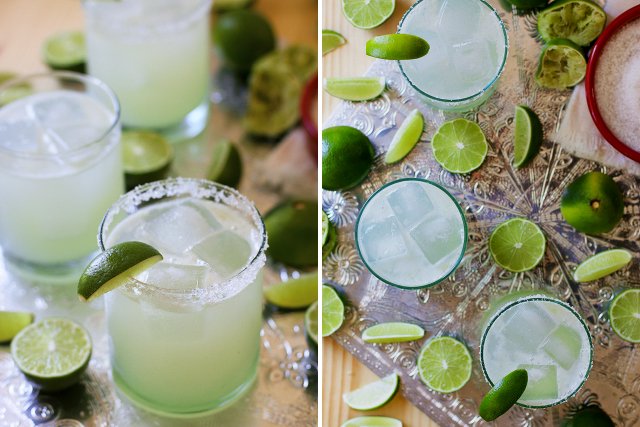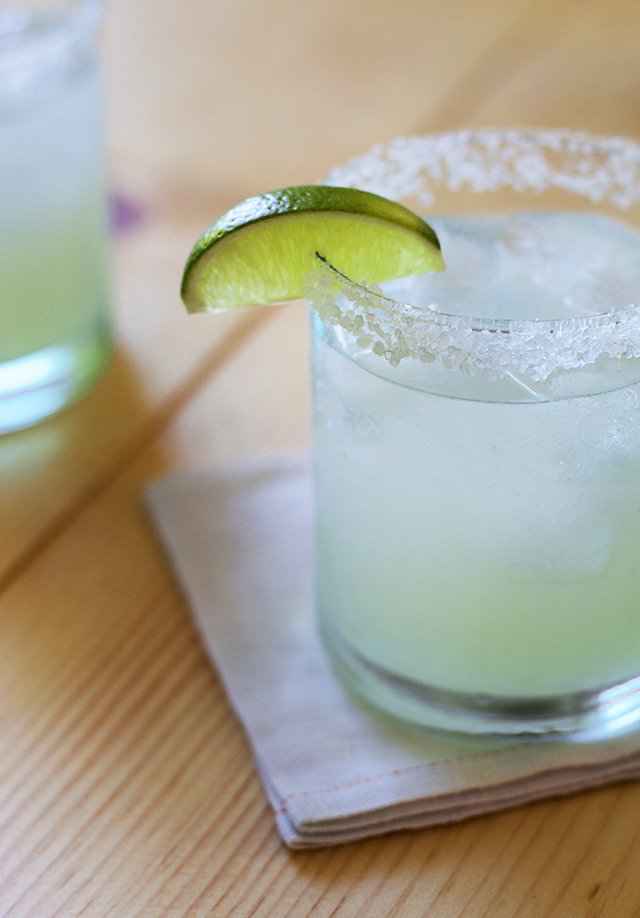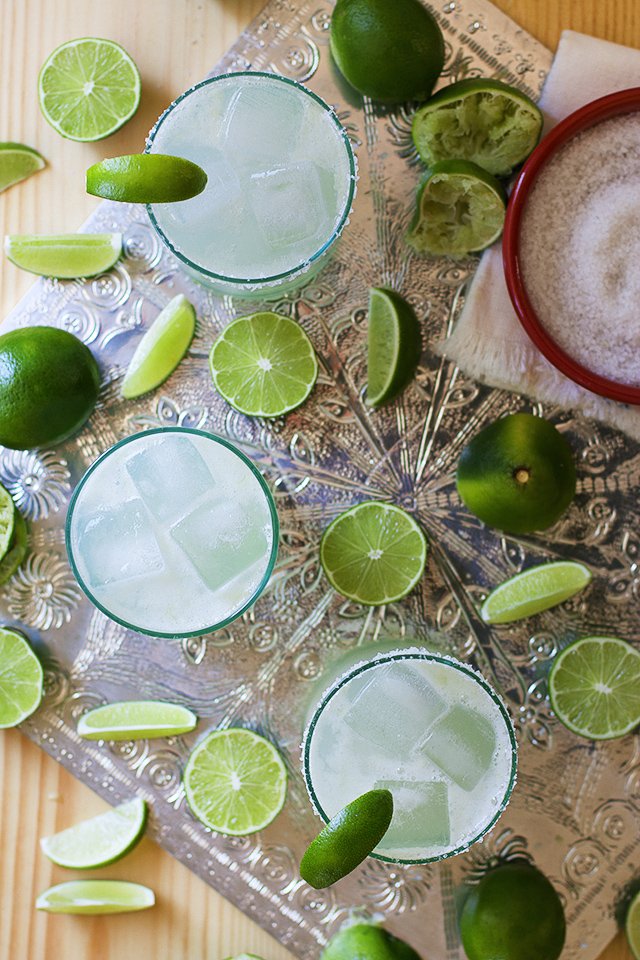 INSTRUCTIONS
Cut a slit in a lime wedge and slide it around the rim of your glass, and dip into the coarse salt. The lime juice will act as an adhesive, allowing for the salt to stick to the glass. Feel free to only salt half the glass, or omit this step if you don't want salt at all.

Add all the ingredients to a shaker full of ice. Give it an extra hard shake for a full 10 seconds so that your margarita is frothy and icy-cold. Strain over ice into your salt-rimmed rocks glass, and garnish with a lime wedge.
NOTES
This is the perfect margarita for my taste, but if you usually like things on the sweet side, try upping the simple syrup to 1/2 oz. If you prefer things extra tart, feel free to omit the simple syrup altogether.
(images by HonestlyYUM)