I couldn't be more excited to be back in the England with Visit Britain. If you remember our exploration through Manchester, the Lake District and Edinburgh last year, you'll know that the United Kingdom is bursting at the seams with design inspiration, culture and incredibly exceptional food. I was chomping at the bit to return to London after a far too long hiatus. There were only a handful of requirements on our short stopover: afternoon tea, Indian cuisine and classic British fare. London exceeded my expectations and then some . . .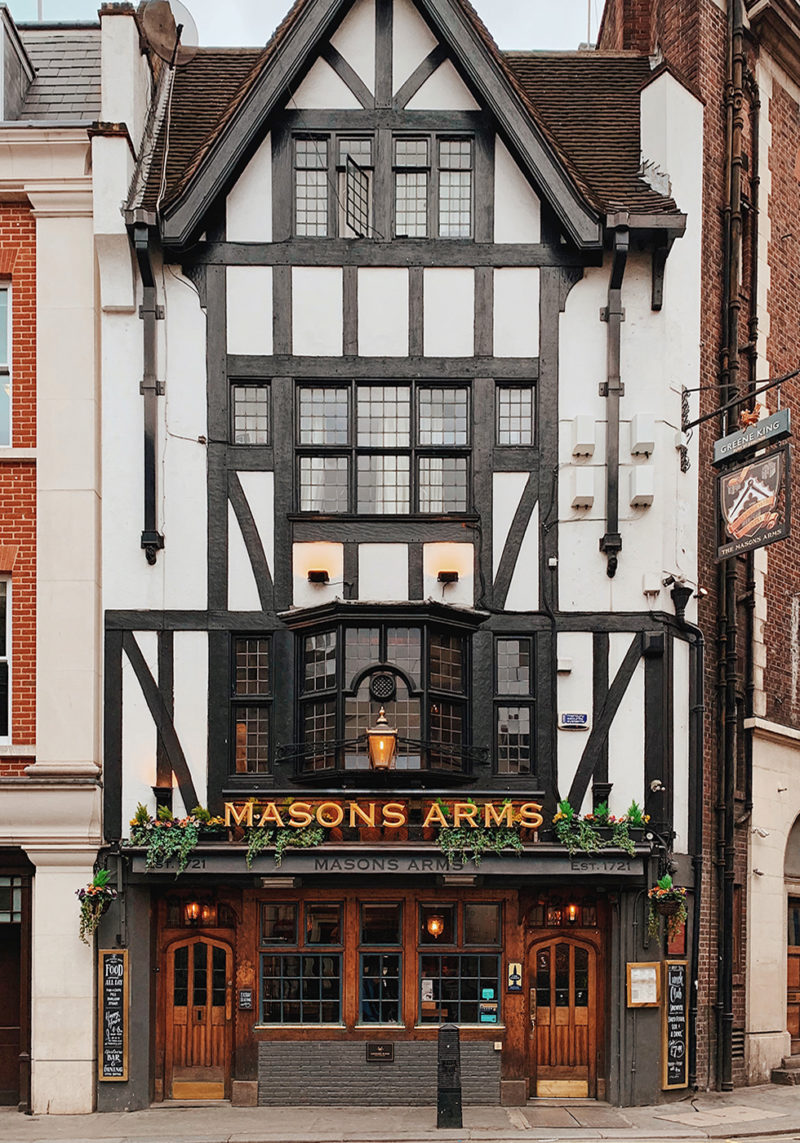 THE NED
The Ned, an impressive restoration project by Soho House and New York's Sydell Group, is where we had the pleasure of staying for the first leg of our Southeastern England adventure. This quintessentially British hotel and club hybrid was the perfect way to kick off our week long. Set in the former Midland Bank building in the heart of the City of London, The Ned has 252 uniquely designed guest rooms and more impressively, 10 restaurants on the 320,000 square foot space. Yes, 10. I couldn't believe it either until I was able to experience it in real life. Indeed, The Ned boasts a cornucopia of restaurants, which include a New York inspired deli, an Asian-inspired restaurant, an Italian brasserie, a British restaurant and bar, a Parisian inspired cafe, a steakhouse and a California inspired kitchen. I mean, would there be any reason to leave the hotel during our stay? How could you when so much excellent cuisine, from all over the world, are under one roof? Our favorite had to be Millie's Lounge, which serves classic British fare and is situated in the hotel's grandiose atrium, where you can eat, as well as observe all the action that passes through the main thoroughfare. It's the most serene in the during breakfast hours and the liveliest during dinner, which if you're lucky, you can catch a live band playing just a few yards away.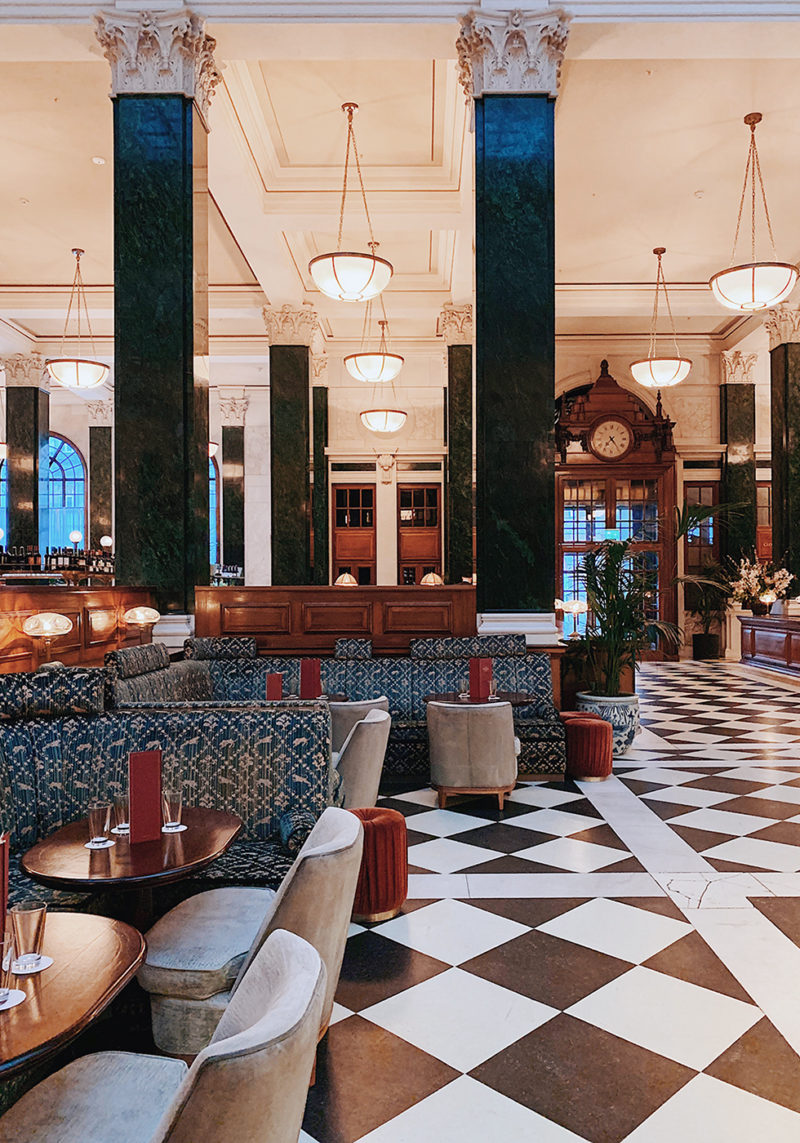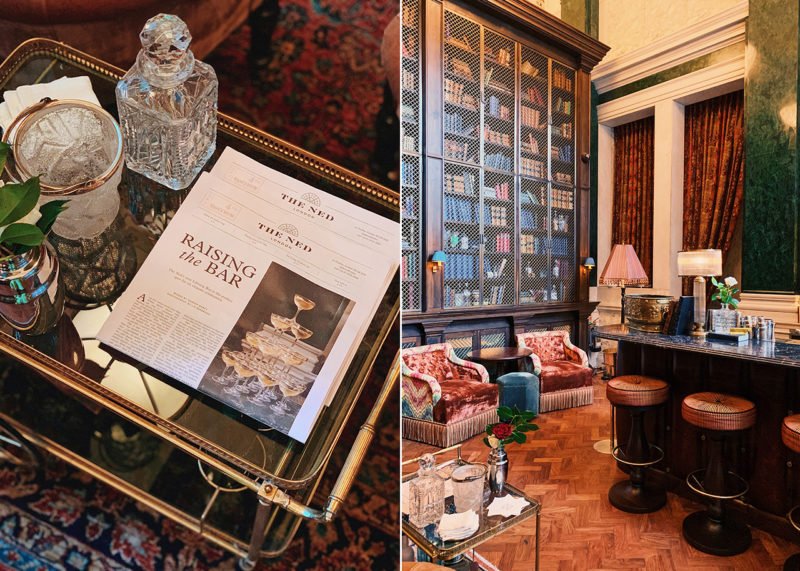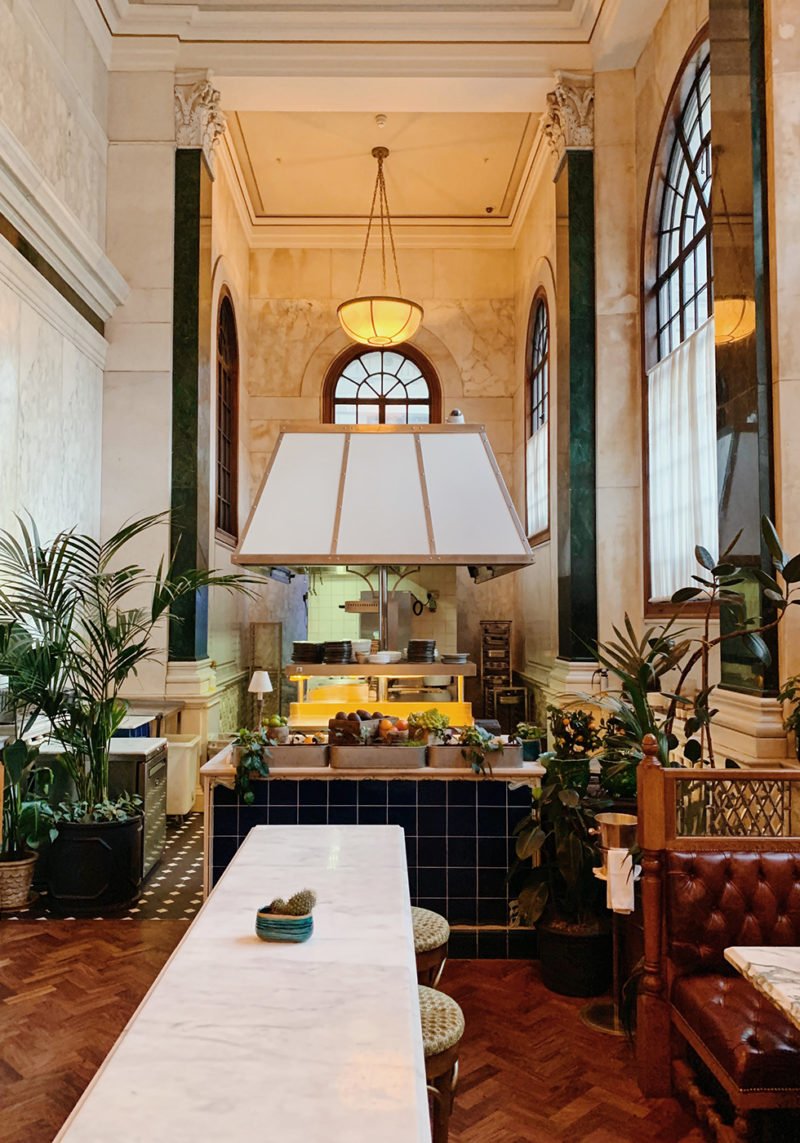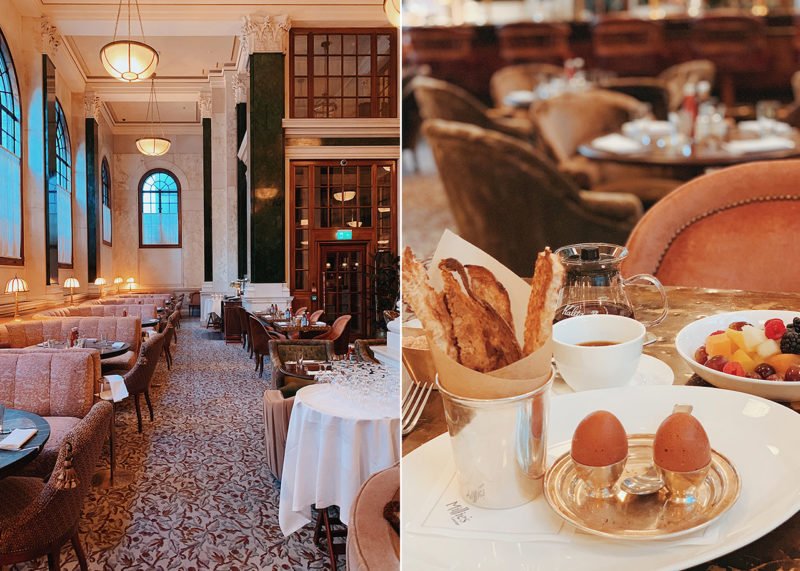 SKETCH LONDON
One can't visit London without experiencing the British ritual of afternoon tea. And one cannot visit London without experiencing one of the most beautiful interiors of any restaurant. So why not kill two birds with one stone? If you've got at least two hours to spare, I highly recommend spending your afternoon at Sketch, enjoying tea, caviar, bite sized sandwiches, gorgeous pastries and champagne amongst its legendary blush monochrome gallery. Get comfortable in the über plush velvet chairs and stay awhile. There's plenty of eye candy for you to feast upon.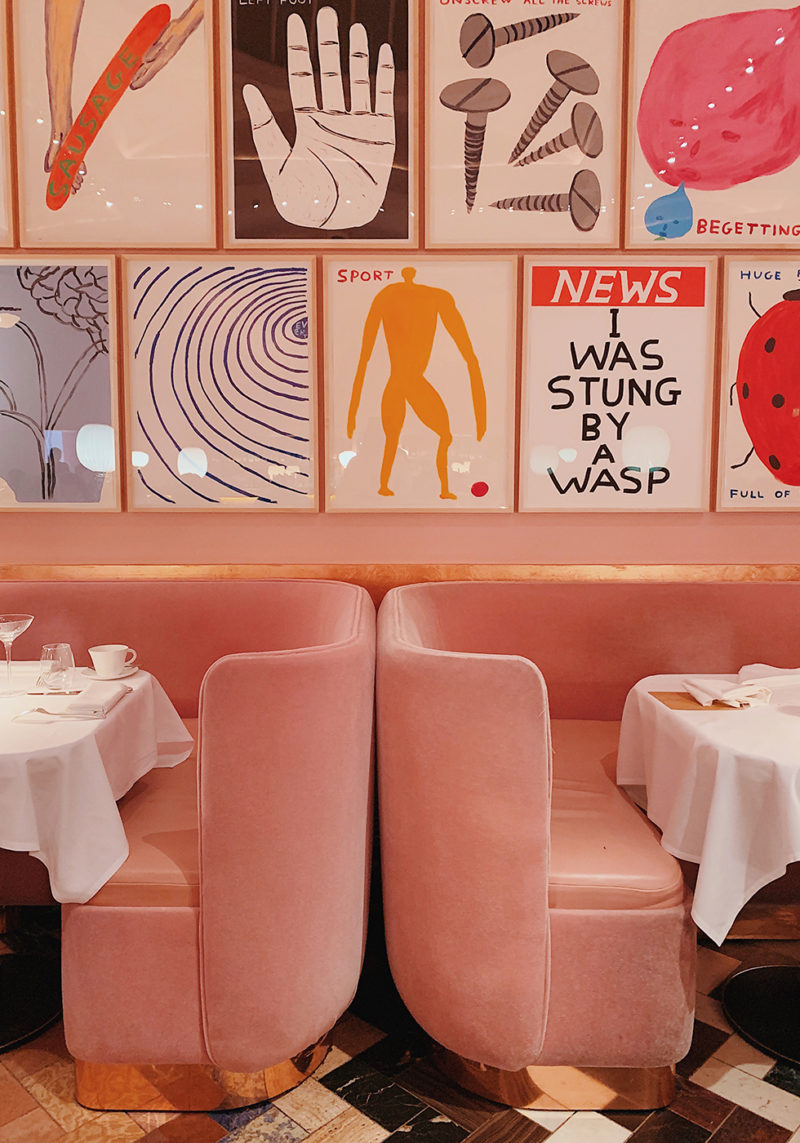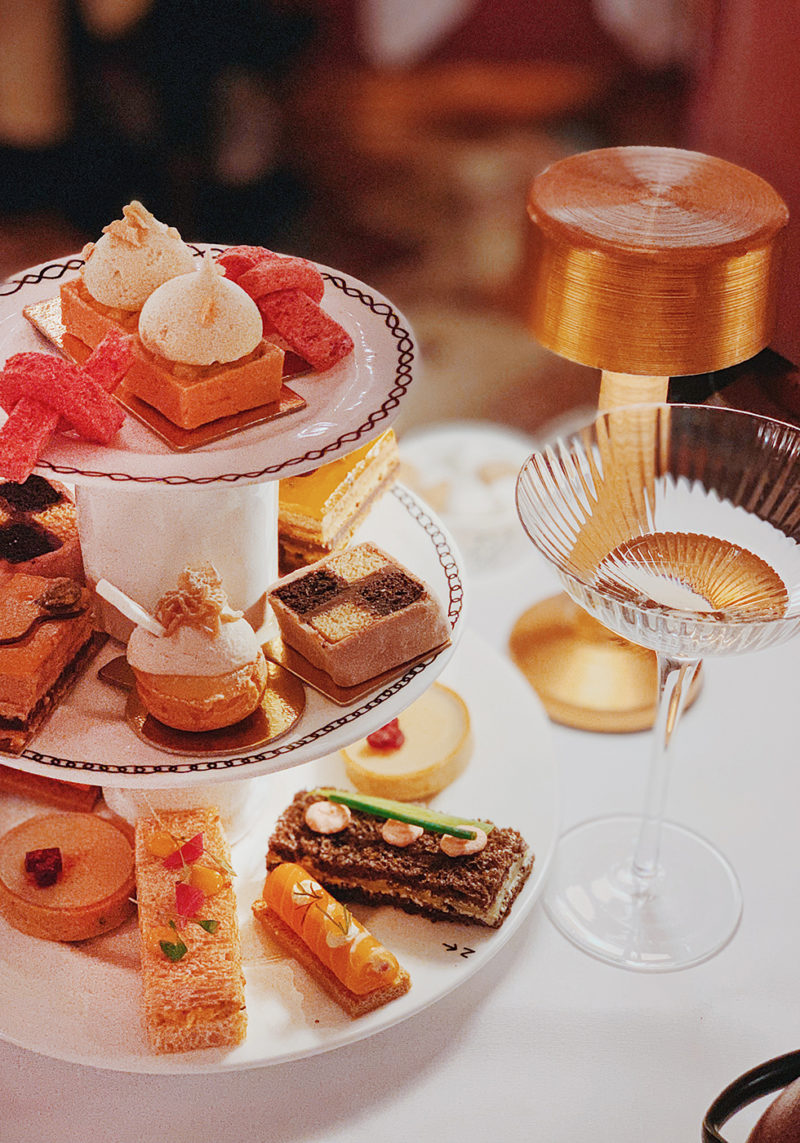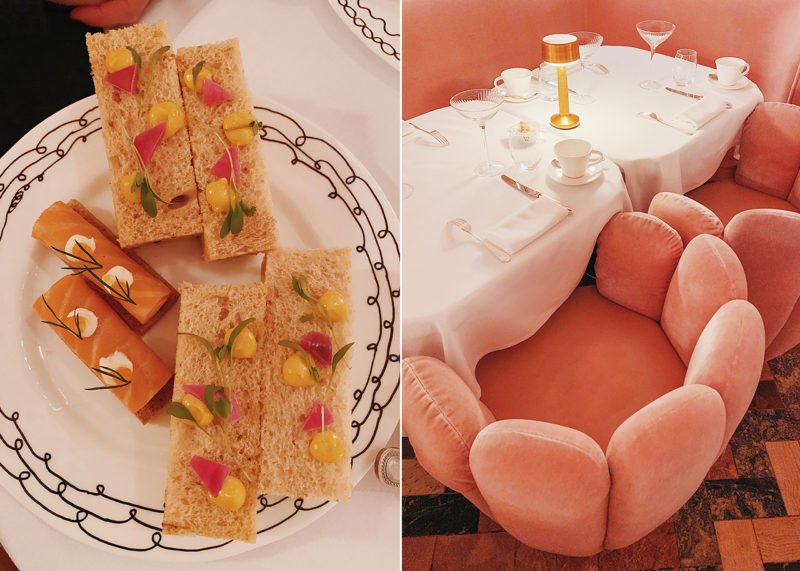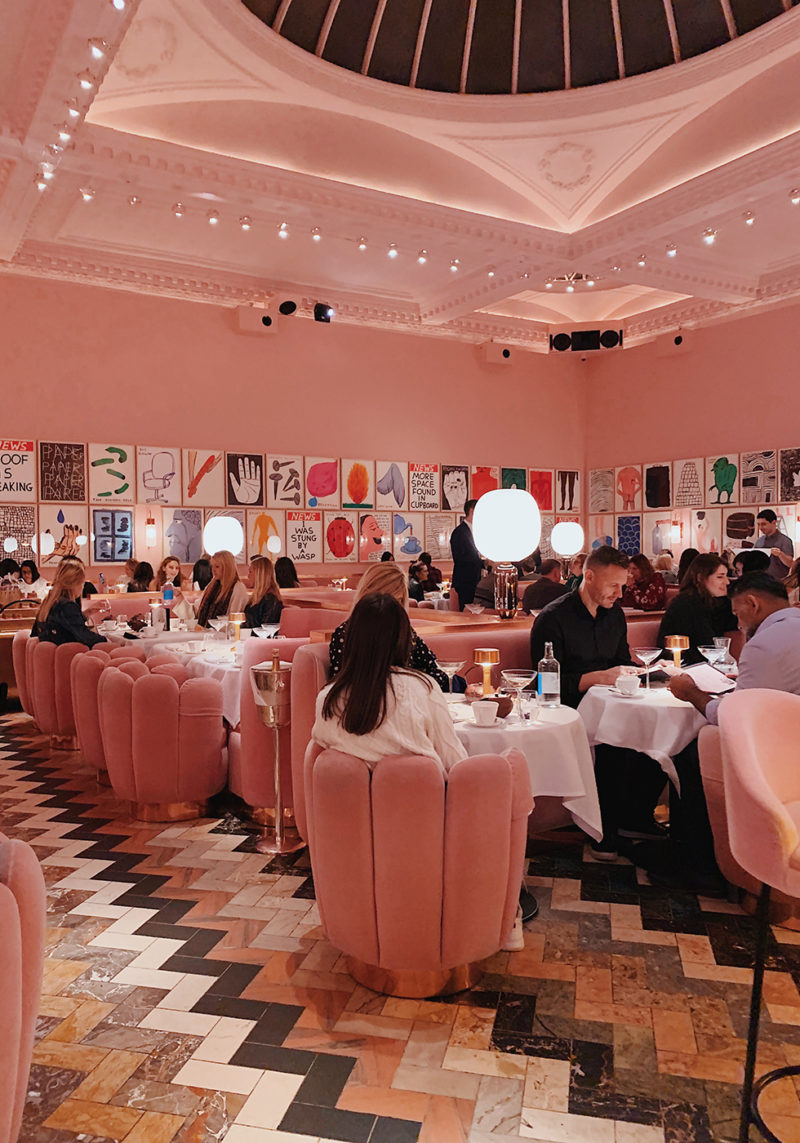 BOROUGH MARKET
Expect to find over 100 stalls of vendors selling cheeses, seafood, pastries, the most gorgeous produce and artisanal foods at Borough Market, one of the largest and oldest food markets in London. I recommend getting there mid morning, grabbing a cup of coffee from Monmouth, and walking by each and every stall. Stay for an early lunch and try a little bit of everything! I recommend any of the fresh seafood or anything from the wide range of global street food, from Thai to Ethiopian to Caribbean . . . the world is your oyster!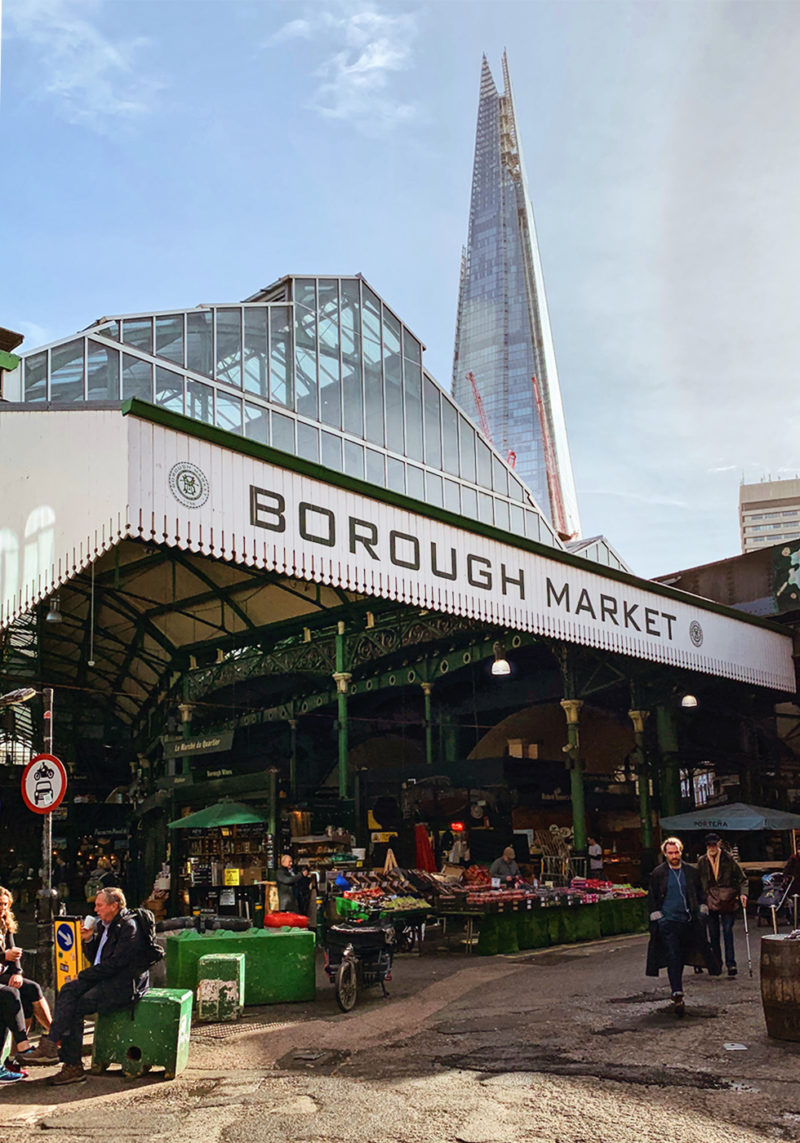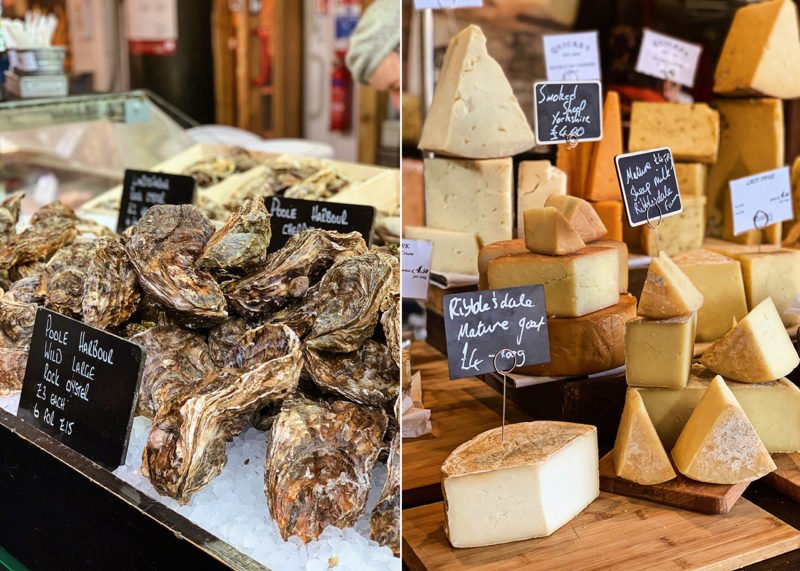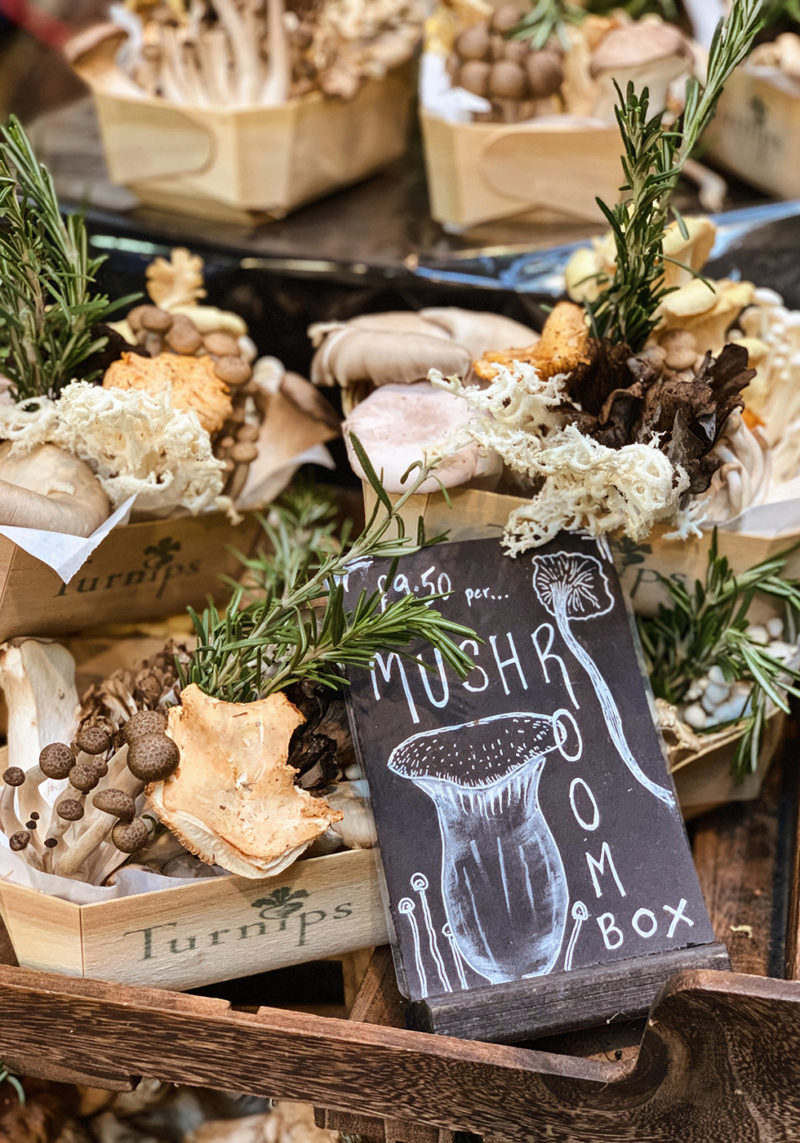 NEPTUNE LONDON
Neptune, a modern seafood-focused restaurant in the newly opened Principal Hotel overlooking Russell Square, is a true nod to it's mythological namesake. The god of the sea emanates here – a large dining room is centered around an opulent raw bar and small tables, with plush velvet pink and peach chairs, are arranged around tall marble pillars. Neptune is open for breakfast but I recommend coming in the early evening and sharing the seafood platter of oysters, langoustines, scallops, fish tartare, marinated cuttlefish, cock crab & Cornish mussels. It's divine. You also don't want to overlook the wine list here, which serves up natural, organic and biodynamic wines.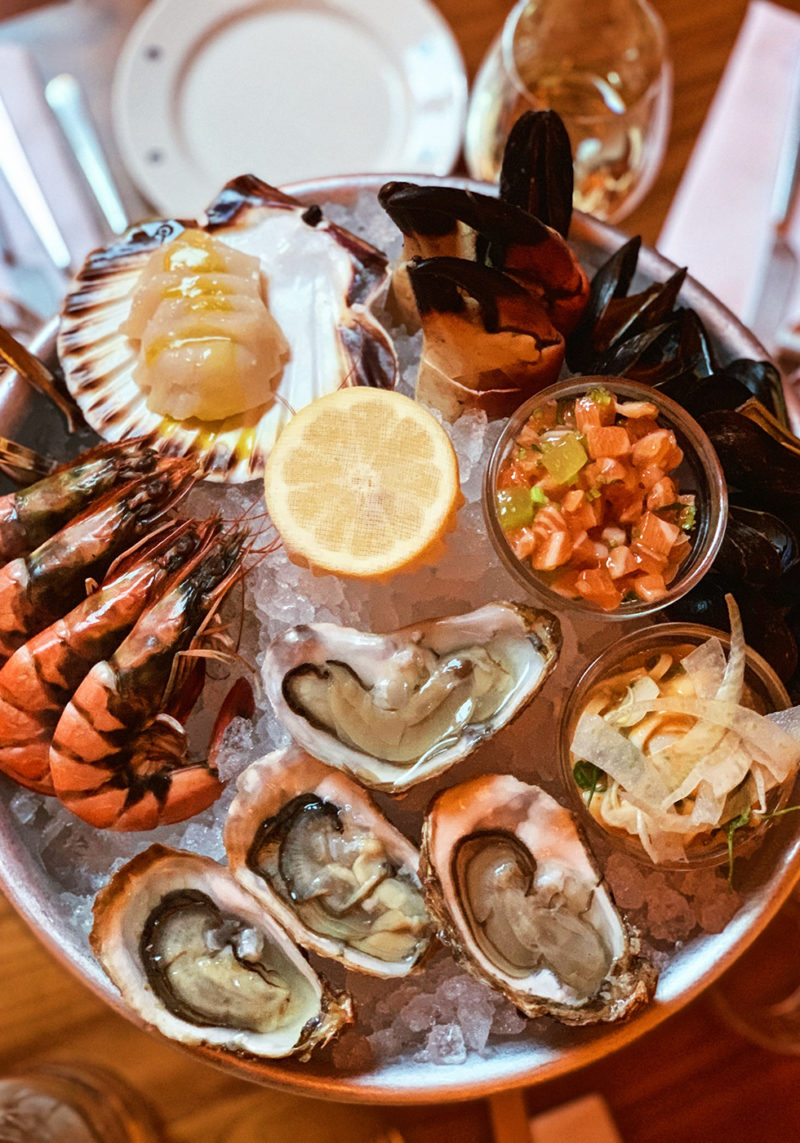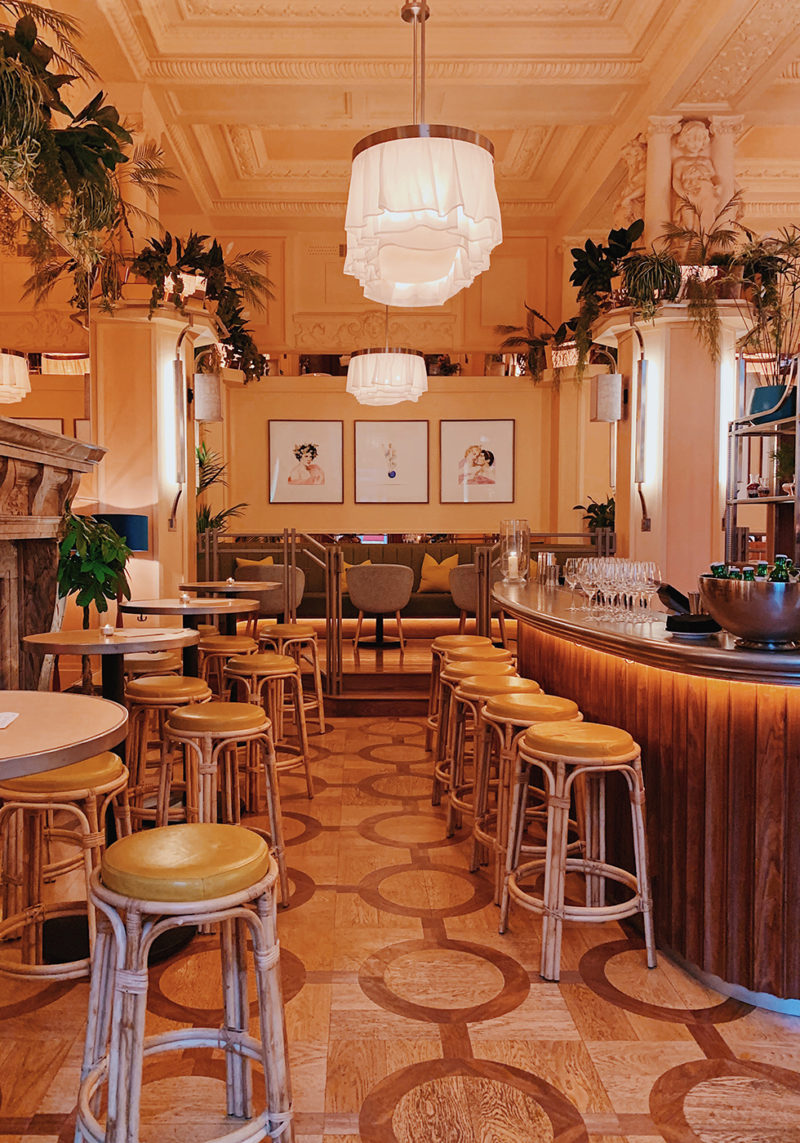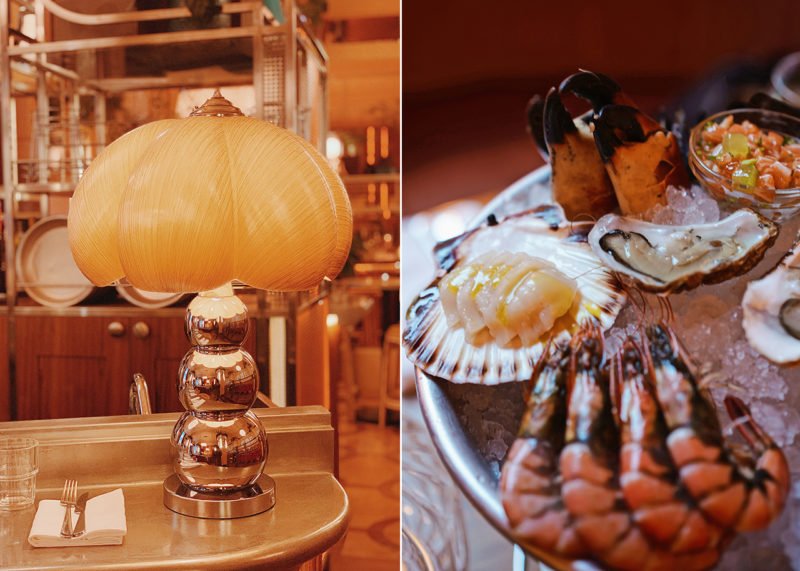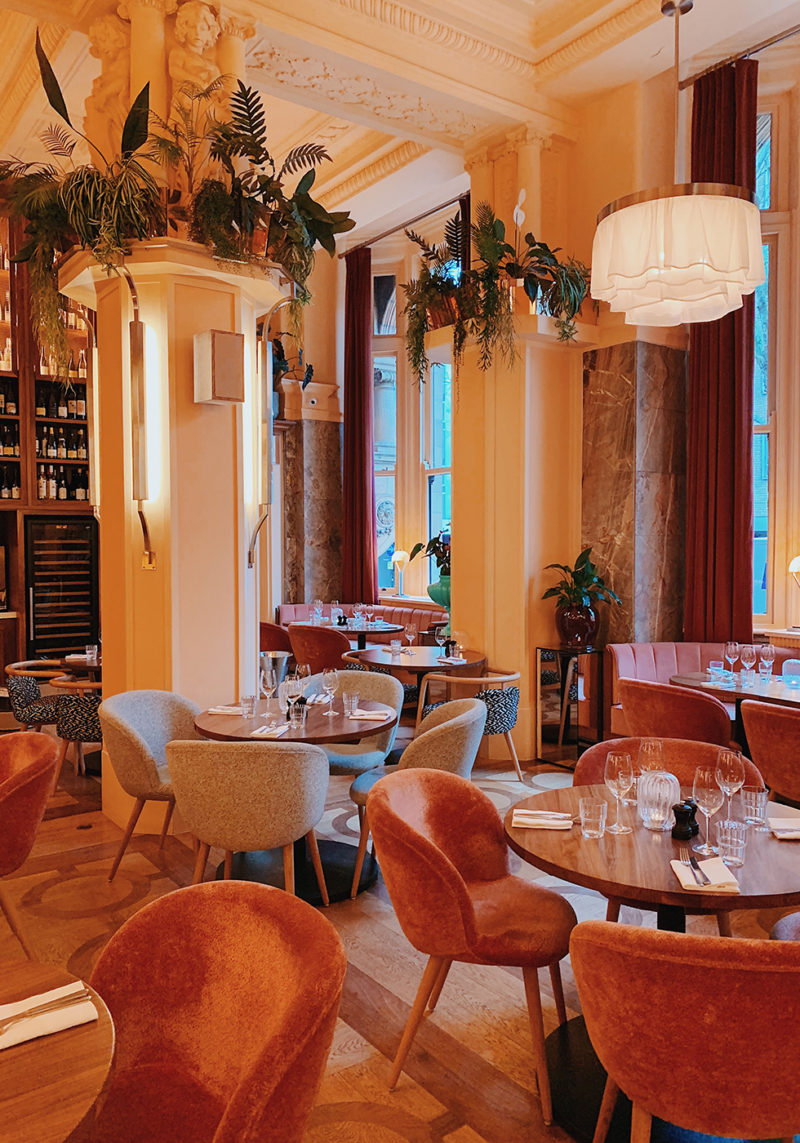 MORE EATS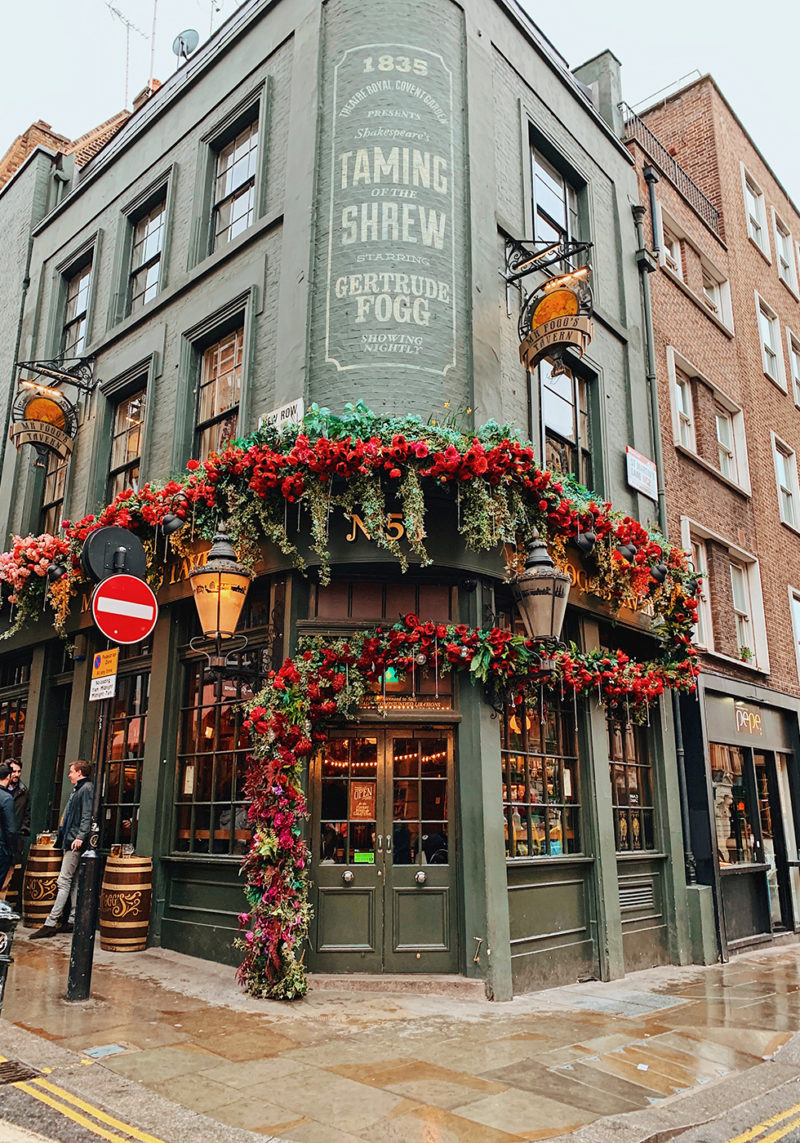 (Photography by HonestlyYUM. This post is sponsored by Visit Britain. All opinions are our own. Thank you for supporting the brands that keep HonestlyYUM up and running!)