I am so excited to tell you about my Lake District experience! Audrey and I constantly joke about how we should pack up shop and move to a little cottage in the English countryside. We would start a bakery, and live a life far removed from the chaos and density of the Bay Area. After visiting the Lake District, I think that dream just came much closer to a reality. This place is exactly what we've been describing. Audrey has family from the UK. In fact, her mom was born in England. Erica even remarked several times on the trip, "Wow, Audrey would love this!!" Indeed she would Erica, indeed she would. Needless to say, we're absolutely planning a repeat family trip back to Manchester, and of course the Lake District as soon as possible!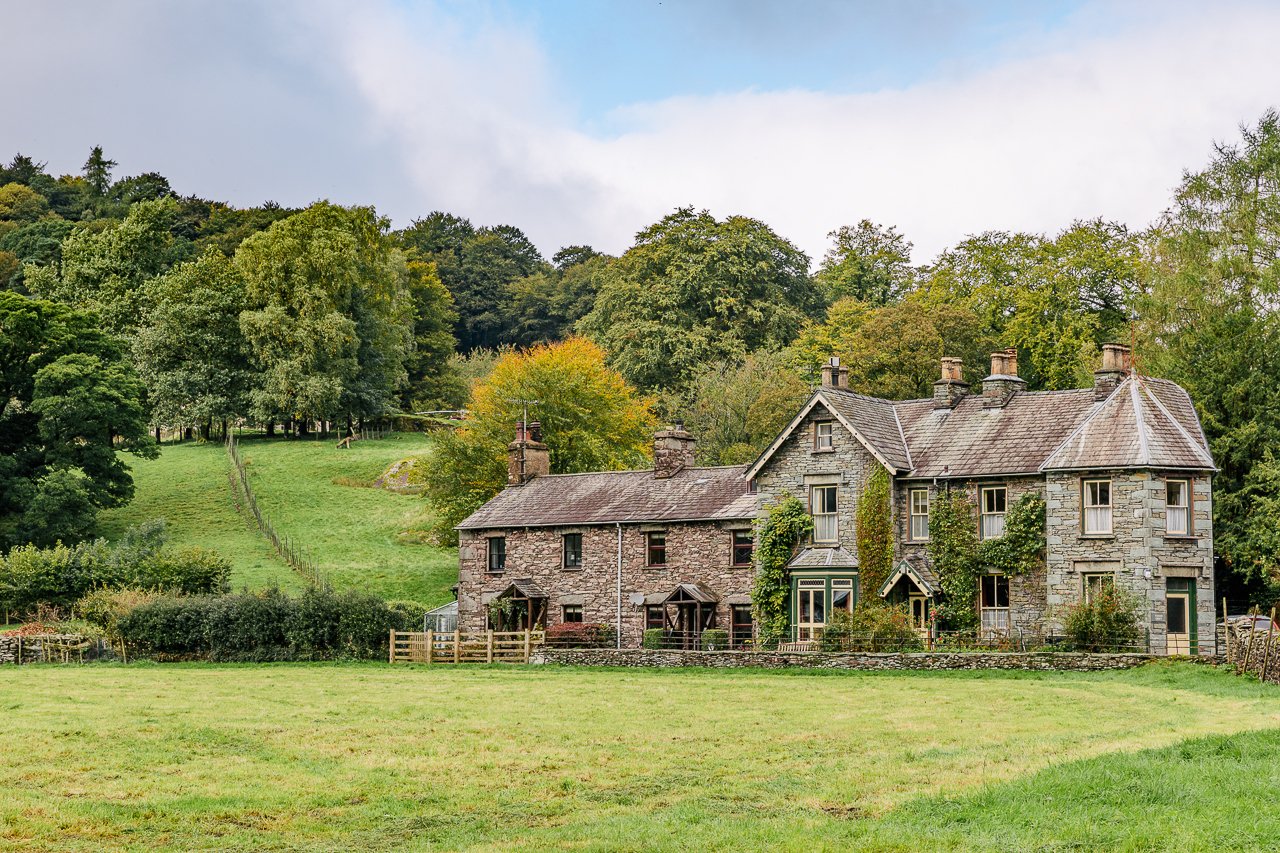 I feel like I keep repeating myself, but when thinking about the Lake District the first word that comes to mind is picturesque. Coming from California, I haven't seen rolling green hills in years. The air was crisp and clean, another stark contrast to the heavy California air of late. Several people we talked to asked us about the California wildfires. Apparently it's an international story. Naturally, sheep were abundant (we were in cashmere country) annnd I made friends with this Highland cow. Life was grand.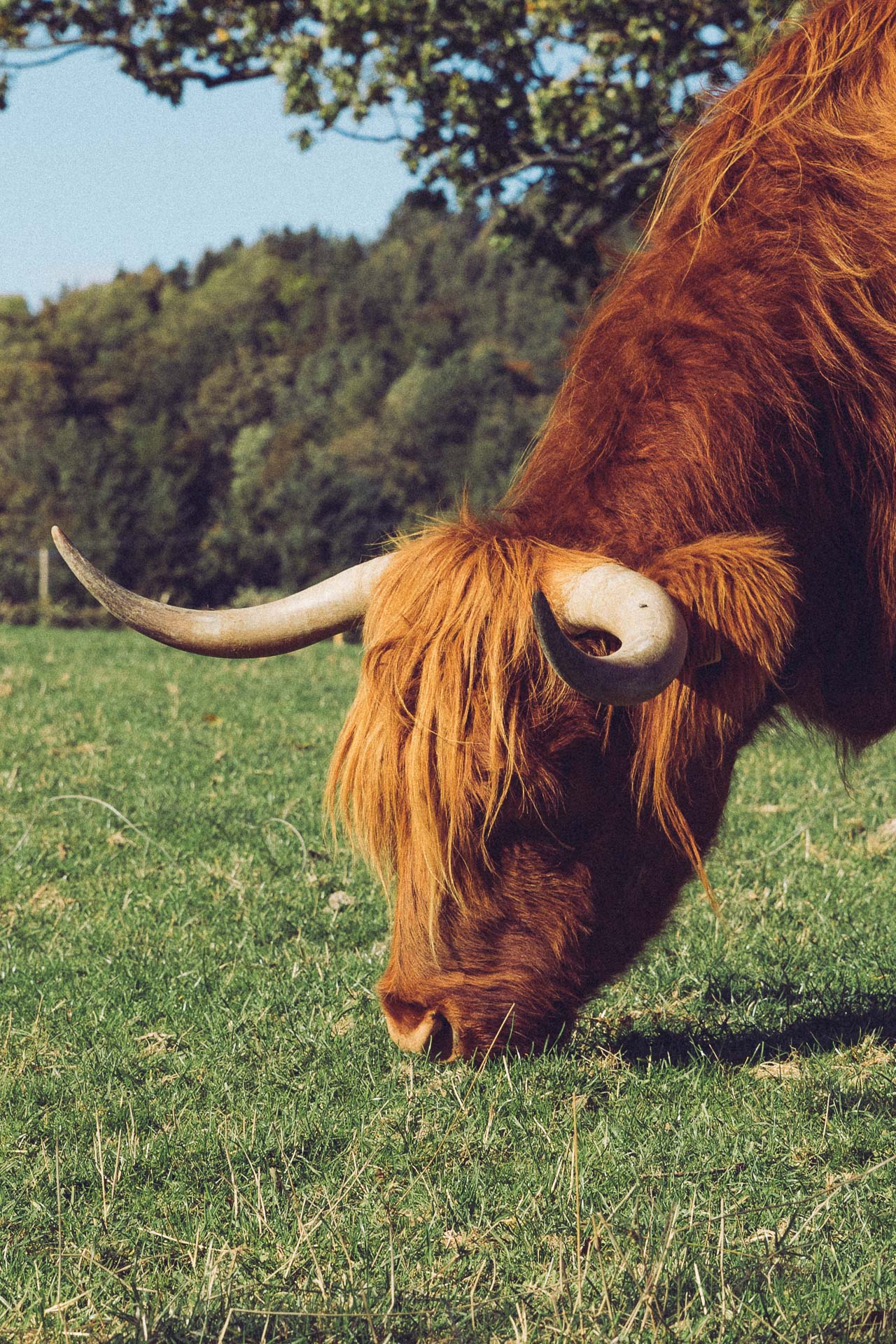 We rented a car in Manchester to make the drive up the M6 to the Lakes. Despite being nervous at first, it was actually pretty fun driving on the opposite side of the road. The best part is that we rented a manual transmission, so I got to shift with my left hand.
EXPLORE
Beatrix Potter Gallery
We passed through Hawkshead, Cumbria, and a made a quick stop at the Beatrix Potter Gallery. The gallery displays several original sketches and watercolors by Beatrix Potter (The Tale of Peter Rabbit). Very cool little spot – and Hawkshed is such a quaint town. It was the perfect introduction to the Lake District.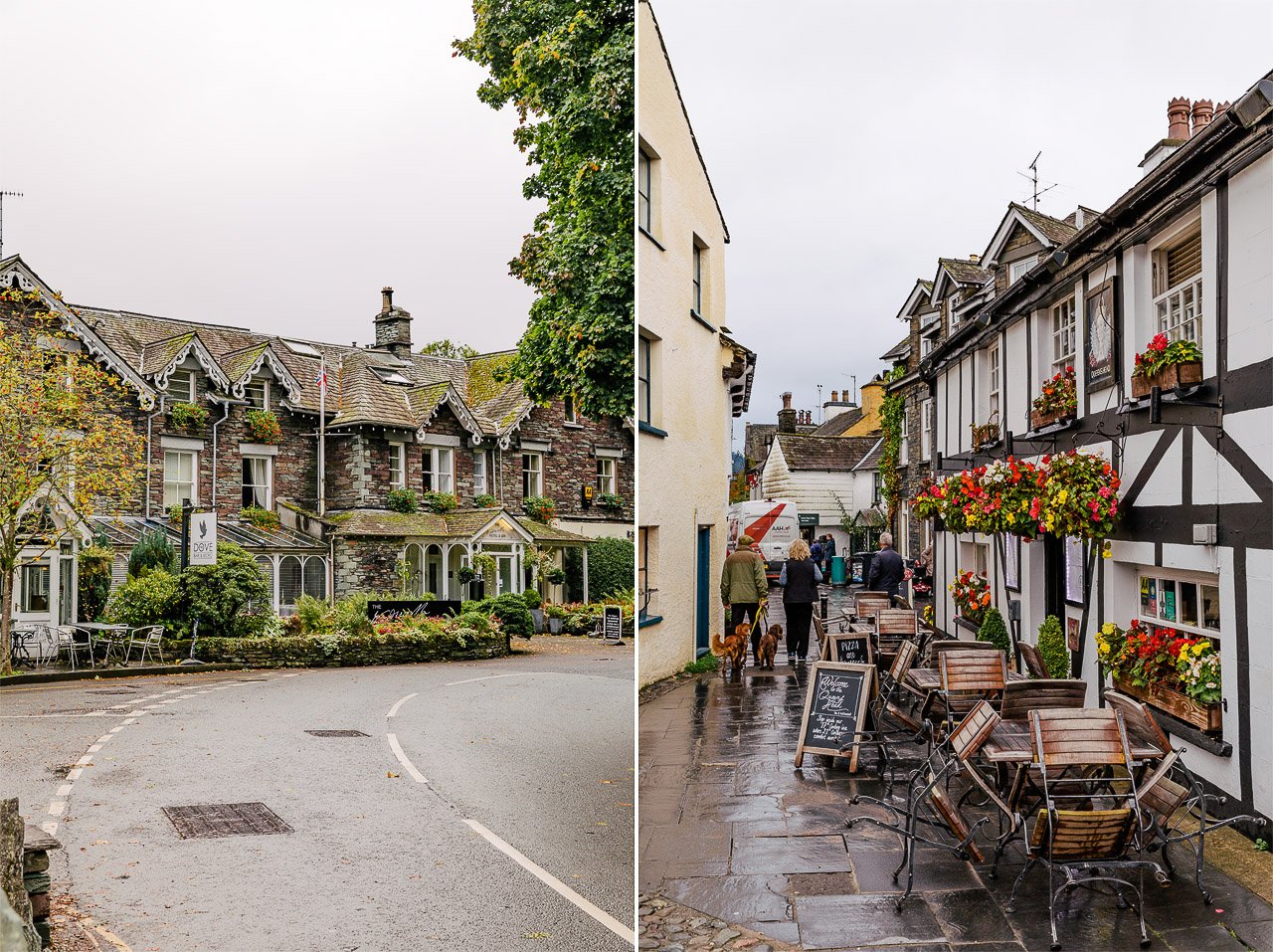 There were so many beautiful views on our drive through the Lake District. Every 30 seconds or so, we wanted to pull over and take another photo!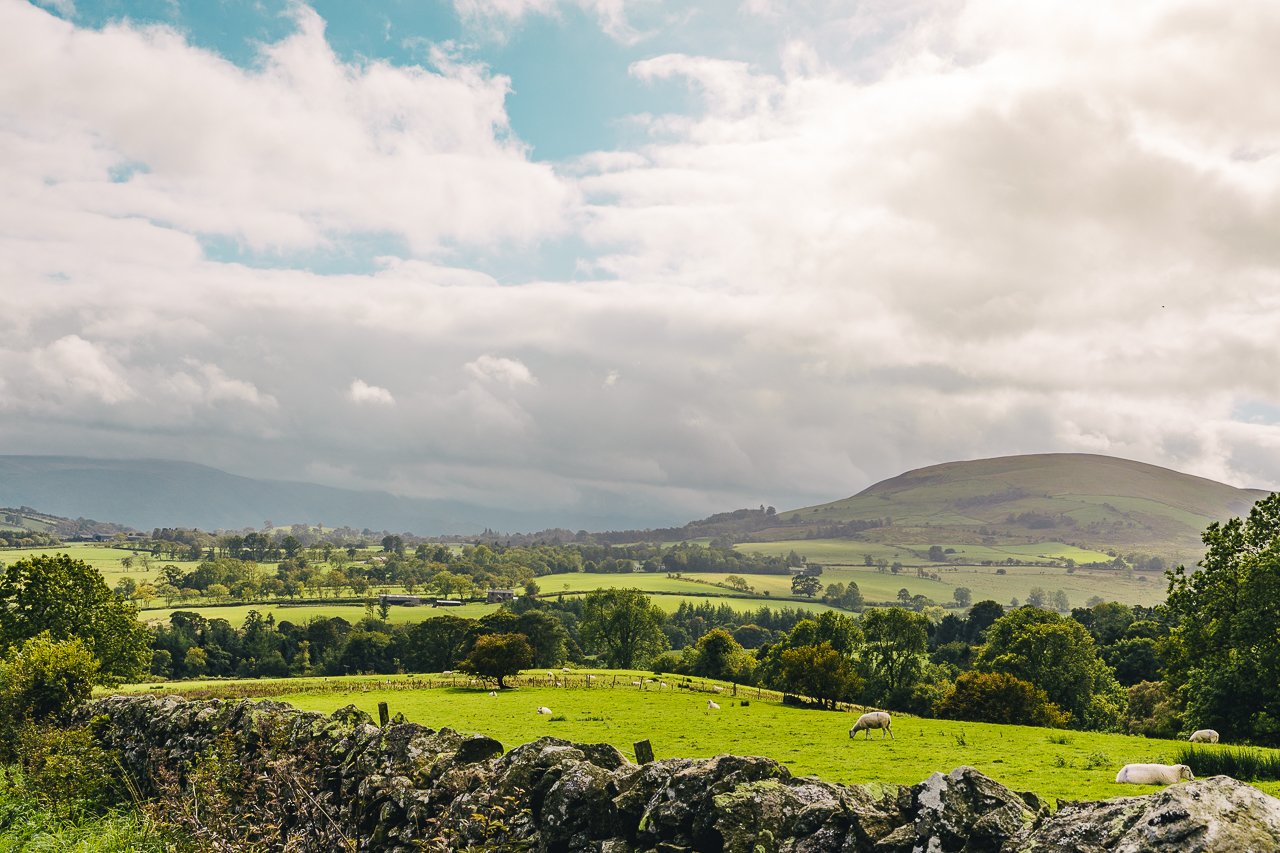 Sarah Nelson's Grasmere Gingerbread Shop
Another stop along the way was the town of Grasmere. If this isn't your quintessential English countryside village, then I don't know what is. Known for being the home of poet, Williams Wordsworth, Grasmere is full of cute shops and cafes. One such shop is Sarah Nelson's Gingerbread Shop. They boast that they have, "Quite simply the best gingerbread in the world." I have to say, I think I agree.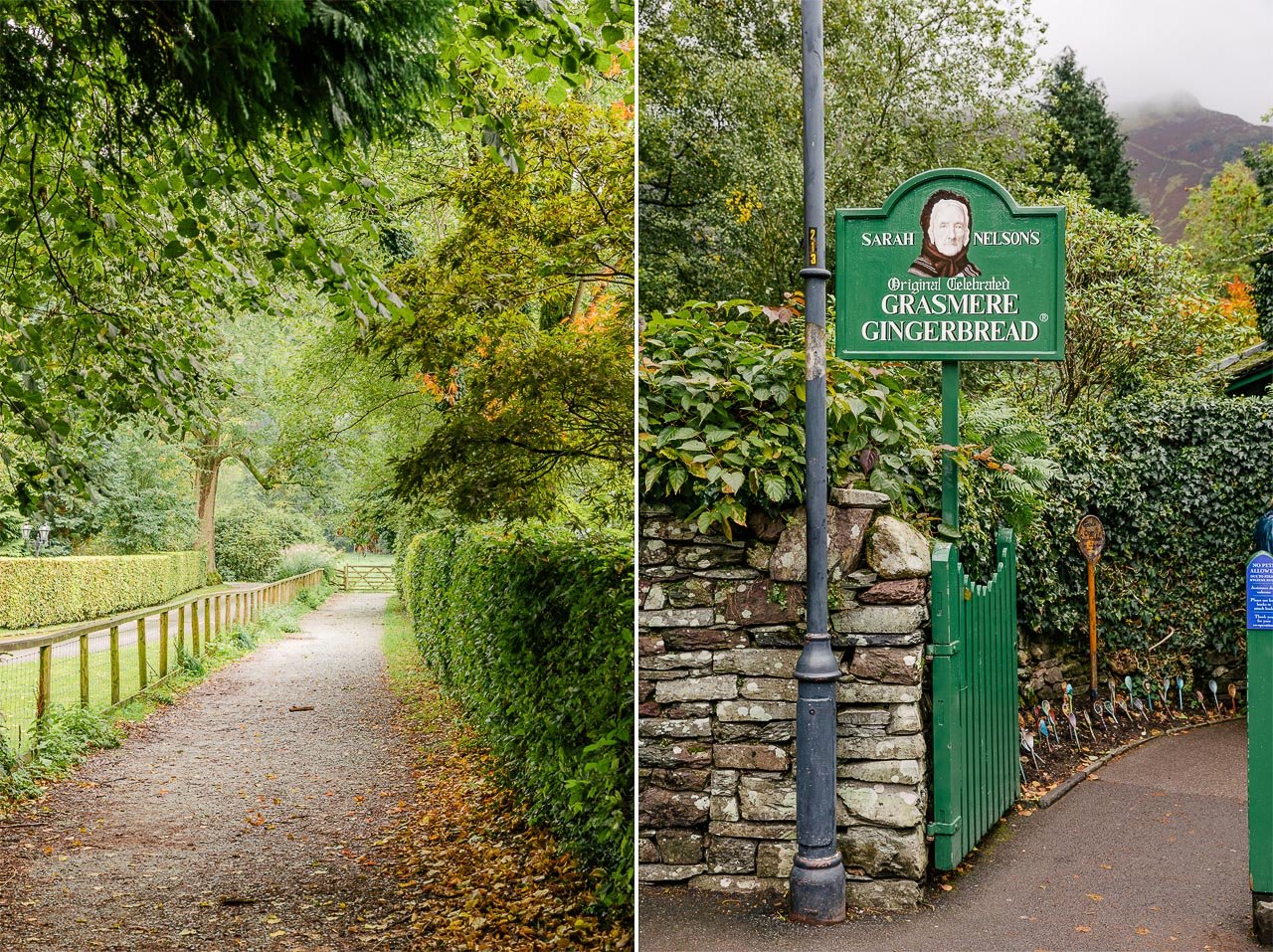 The shop is incredibly tiny, and a quickly moving queue extends out to the sidewalk. Once inside you're hit with the rich smells of ginger, butter and molasses. Packages of 6 or 12 pieces of gingerbread can be purchased, along with other sweet treats. I grabbed a few for gifts, as well as a bottle of sticky toffee pudding syrup.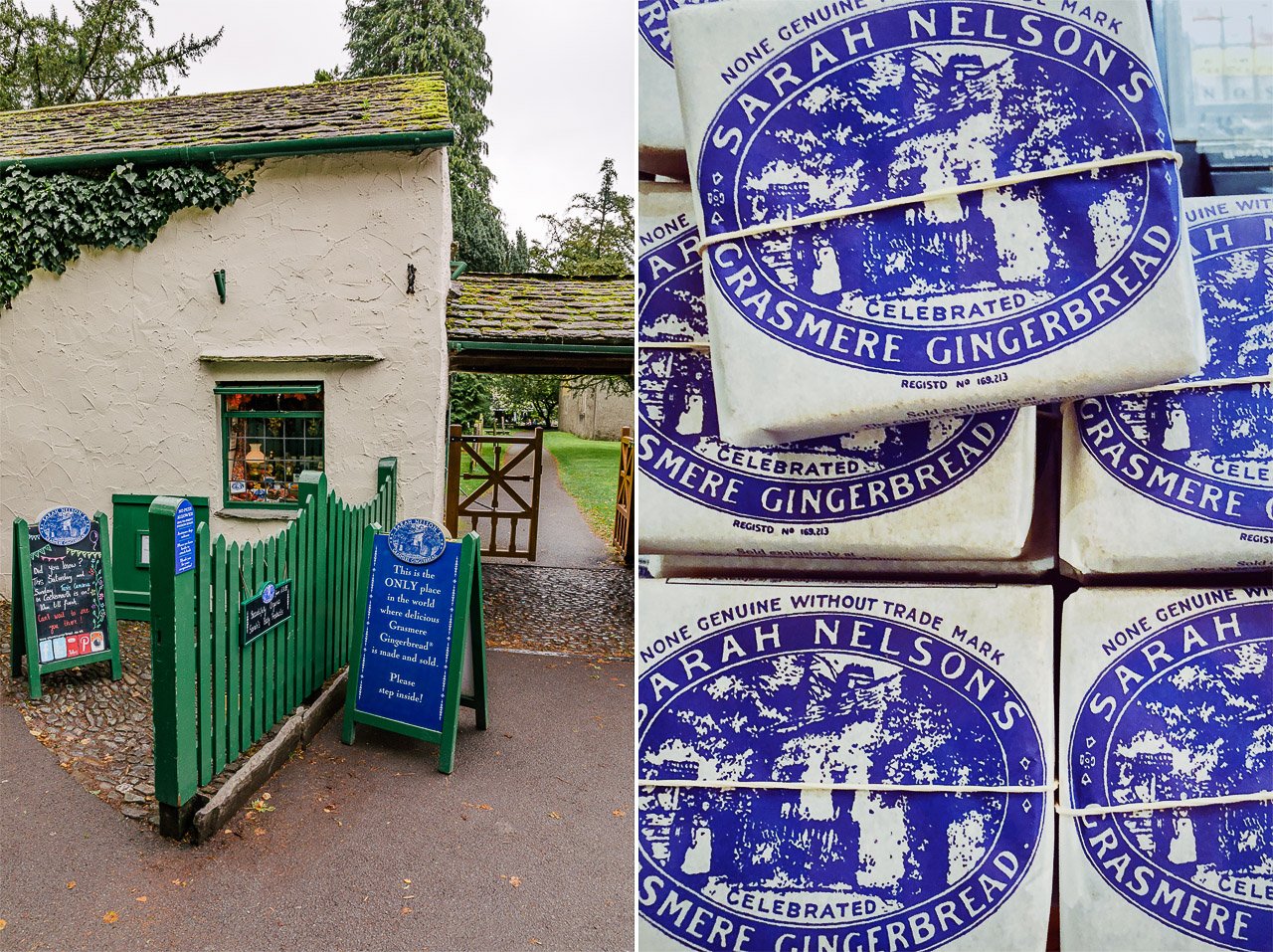 As per their recommendation, the gingerbread is perfect when slightly warmed in the oven and served with a cup of English breakfast tea. Heaven.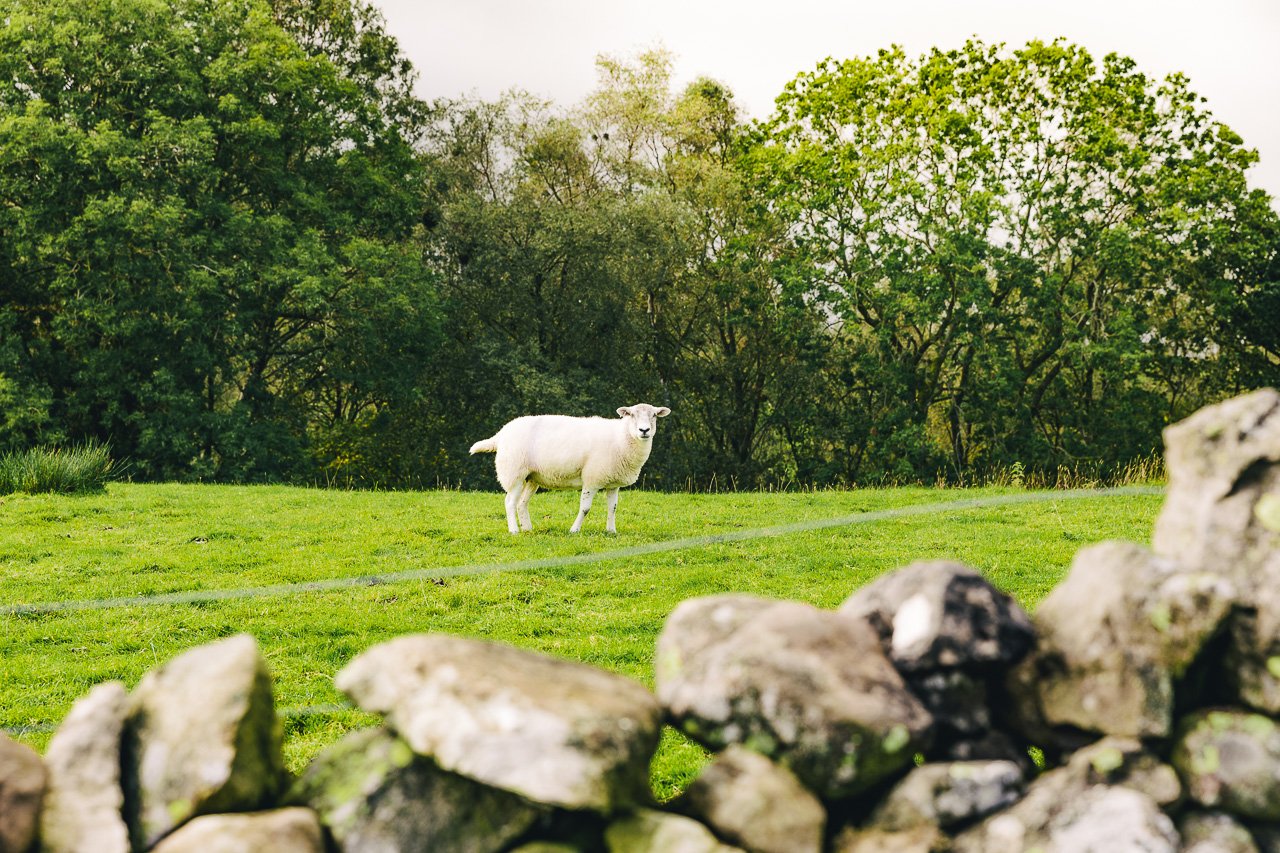 Stott Park Bobbin Mill
I have to admit, I was a little confused when Erica mentioned we'd be stopping at a bobbin mill. Firstly, what the heck is a bobbin? When I found out they are the little wooden (now plastic) cylinders that hold a roll of thread, I was slightly underwhelmed. That was until we reached the Stott Park Bobbin Mill . . . this place is SO cool!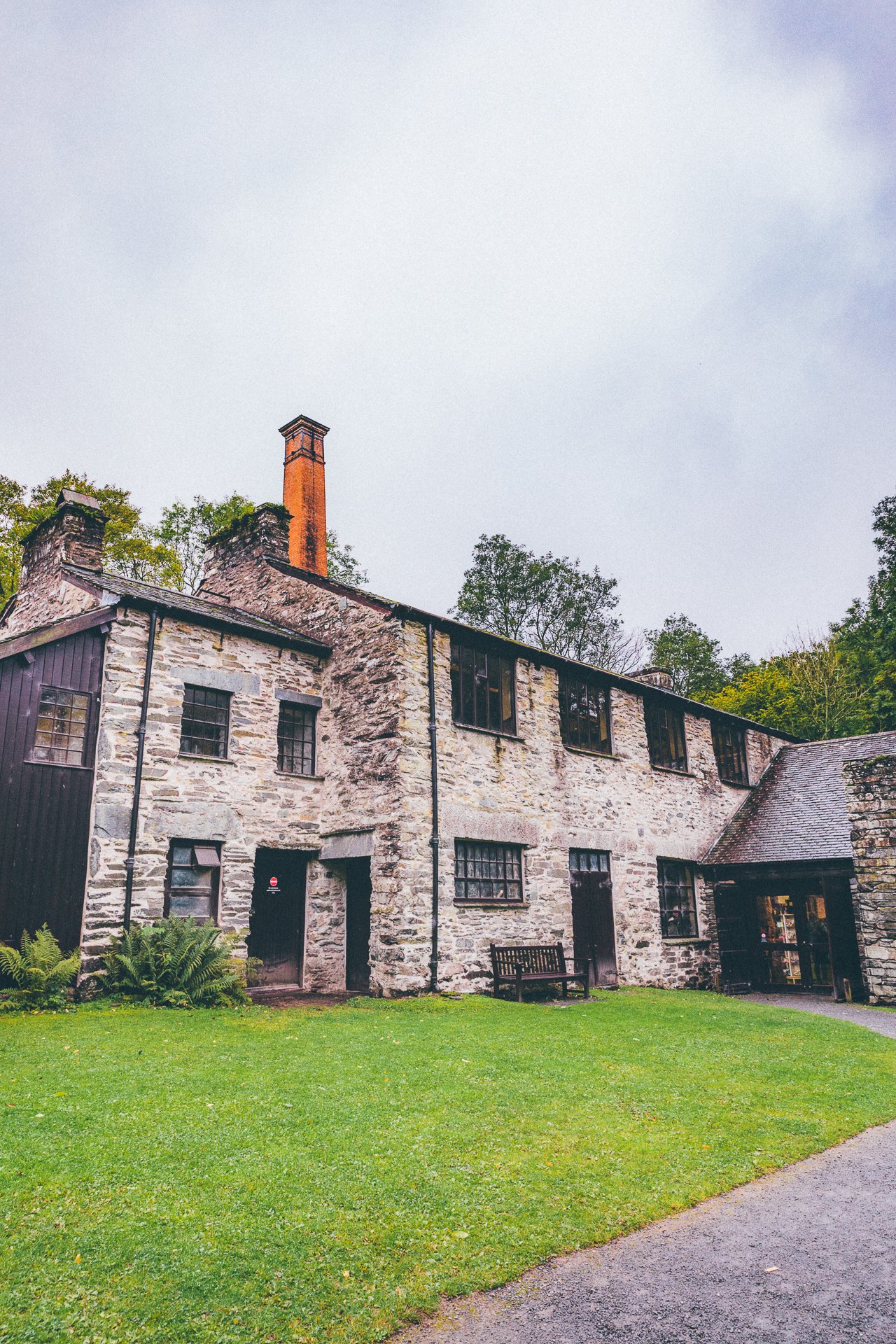 In yet another charming Lake District setting, The Stott Park Bobbin Mill is an English Heritage site. It is the only working bobbin milll remaining in the Lake District today. To clarify, it is no longer in production, but is still fully functional. We were able to join a tour group as soon as we arrived (tours are every hour and last about 45 minutes). Our tour guide Robert was a wealth of knowledge. He took us through the entire process from tree to bobbin. It was pretty mesmerizing to witness.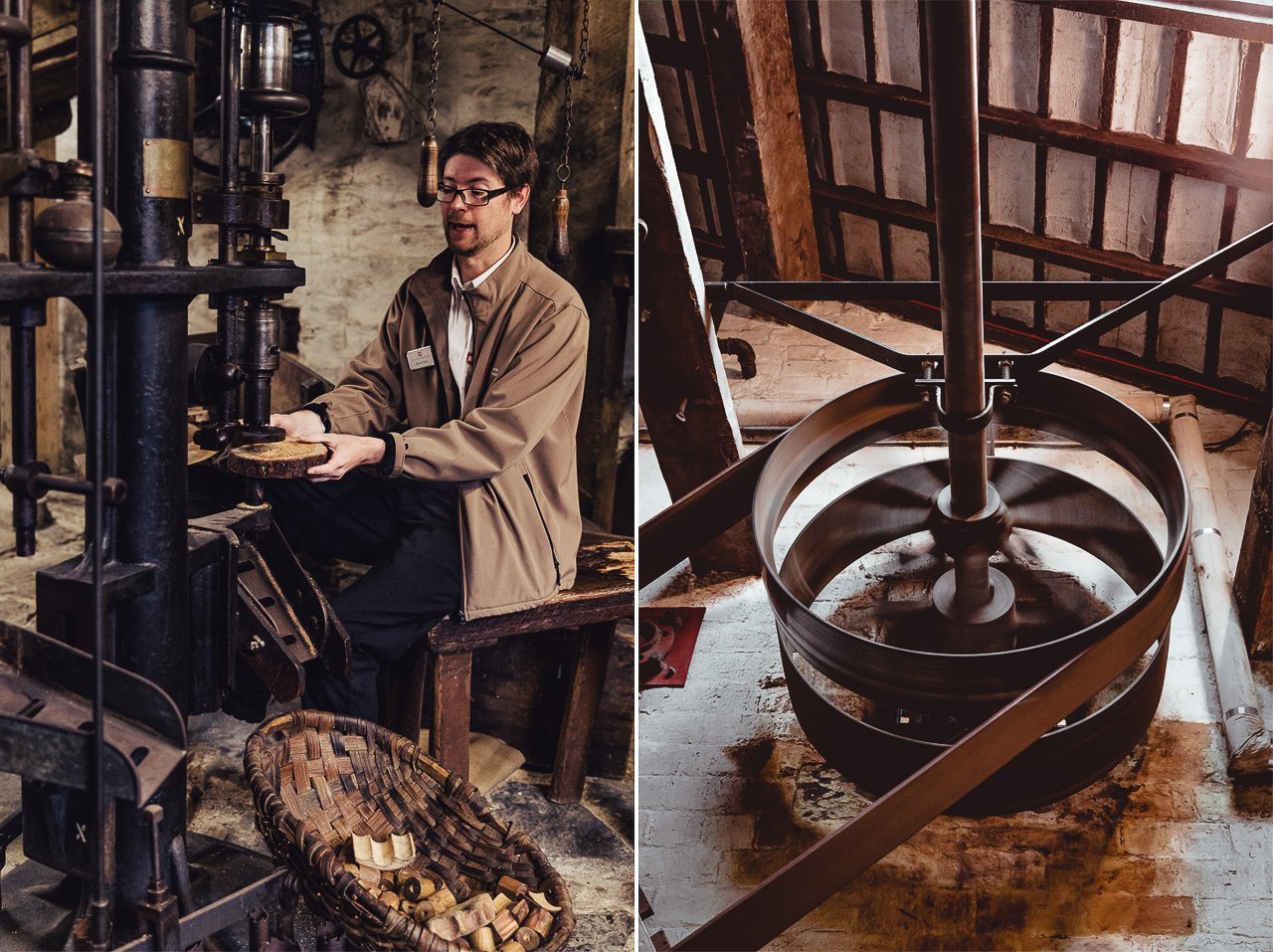 I never realized how big the bobbin industry was, but if you think about it, these old bobbin mills needed to provide bobbins for both large scale commercial textile manufacturers, as well as the home sewer.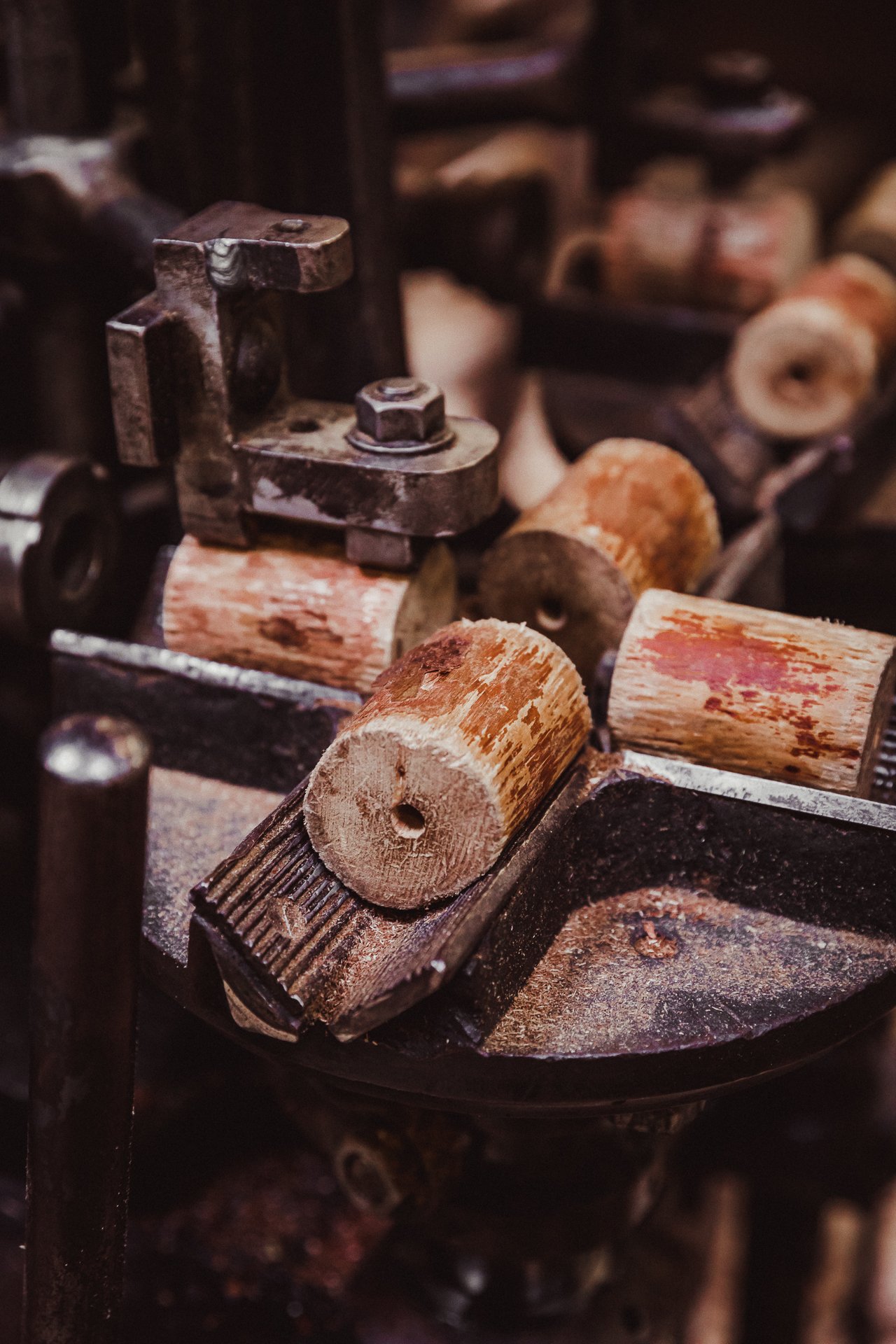 One little fact I had to share with you – as you can see from the photos, wood shavings would pile up on the floor of the mill. Back when the mill was in full production there would be significantly more wood than you see now. Workers would regularly pile the wood shavings up against their bodies for warmth; dust from production would accumulate on the belts and the wheels, and therefore the windows of the mill would be left open during operation in order to reduce the risk of fires. You can imagine how cold and drafty it might get in the mill.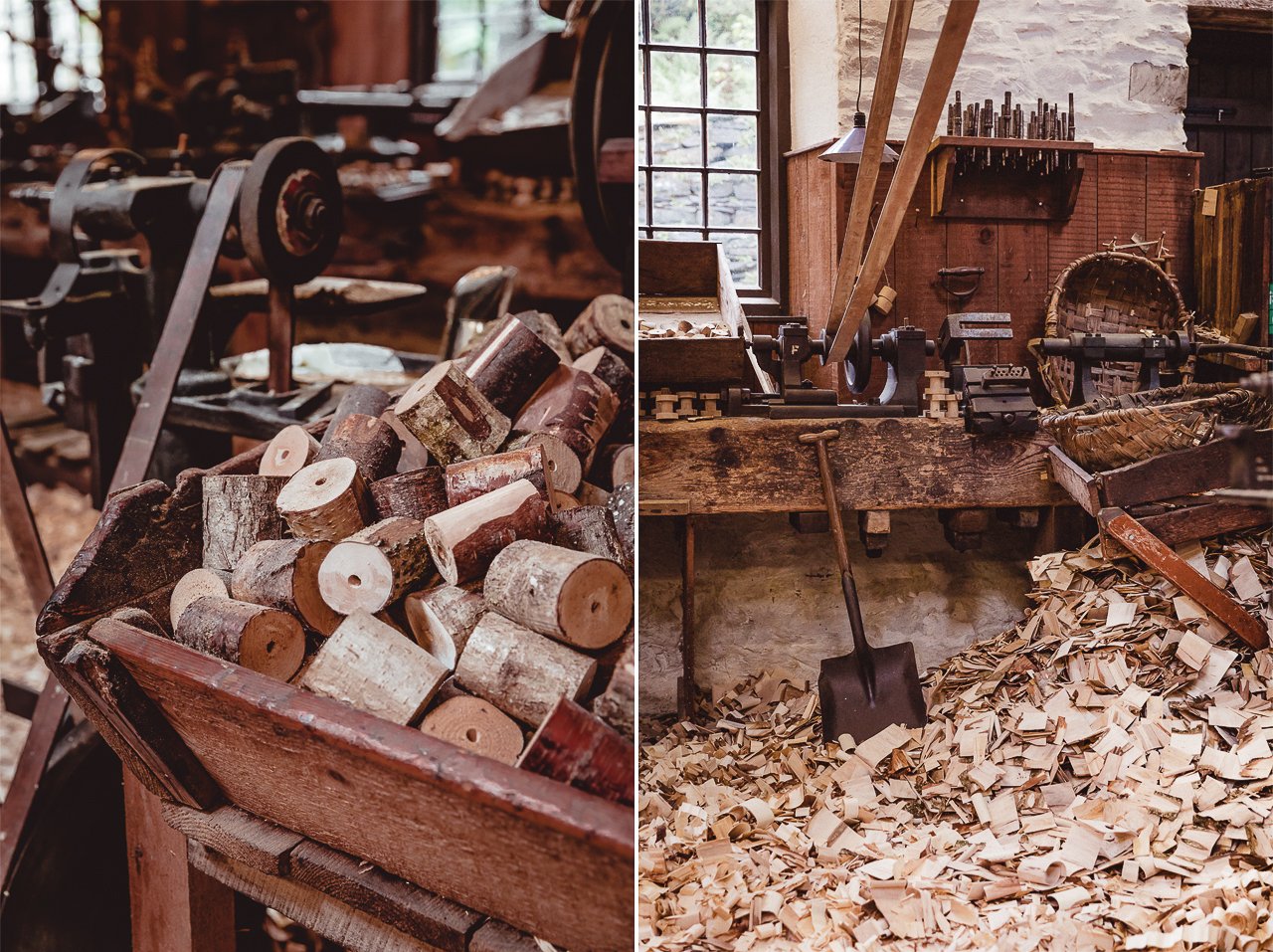 Anyway, you really owe it to yourself to make a stop at this English heritage site if you find yourself in the Northern UK. It's family friendly too! There were a couple small children on our tour, and they had a blast watching all the machines.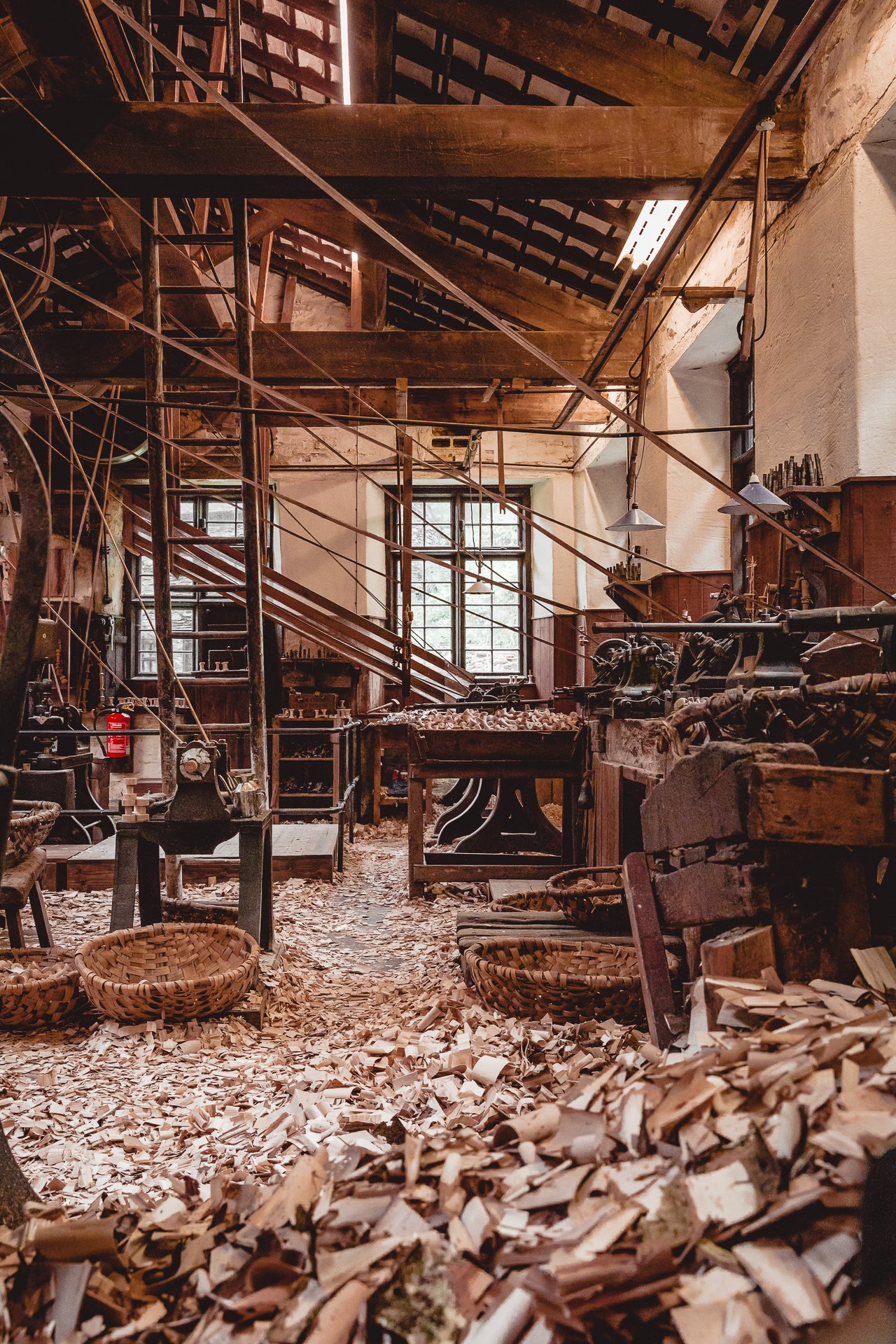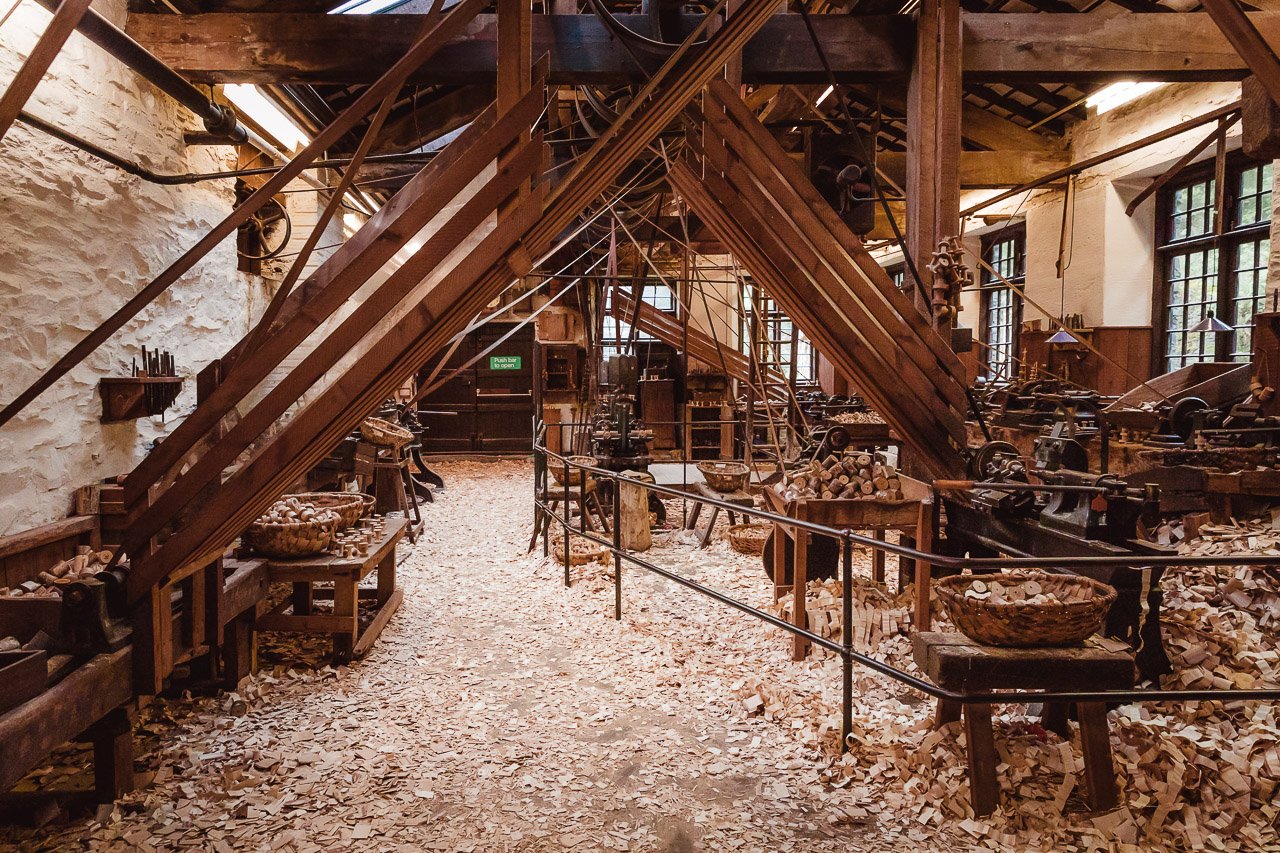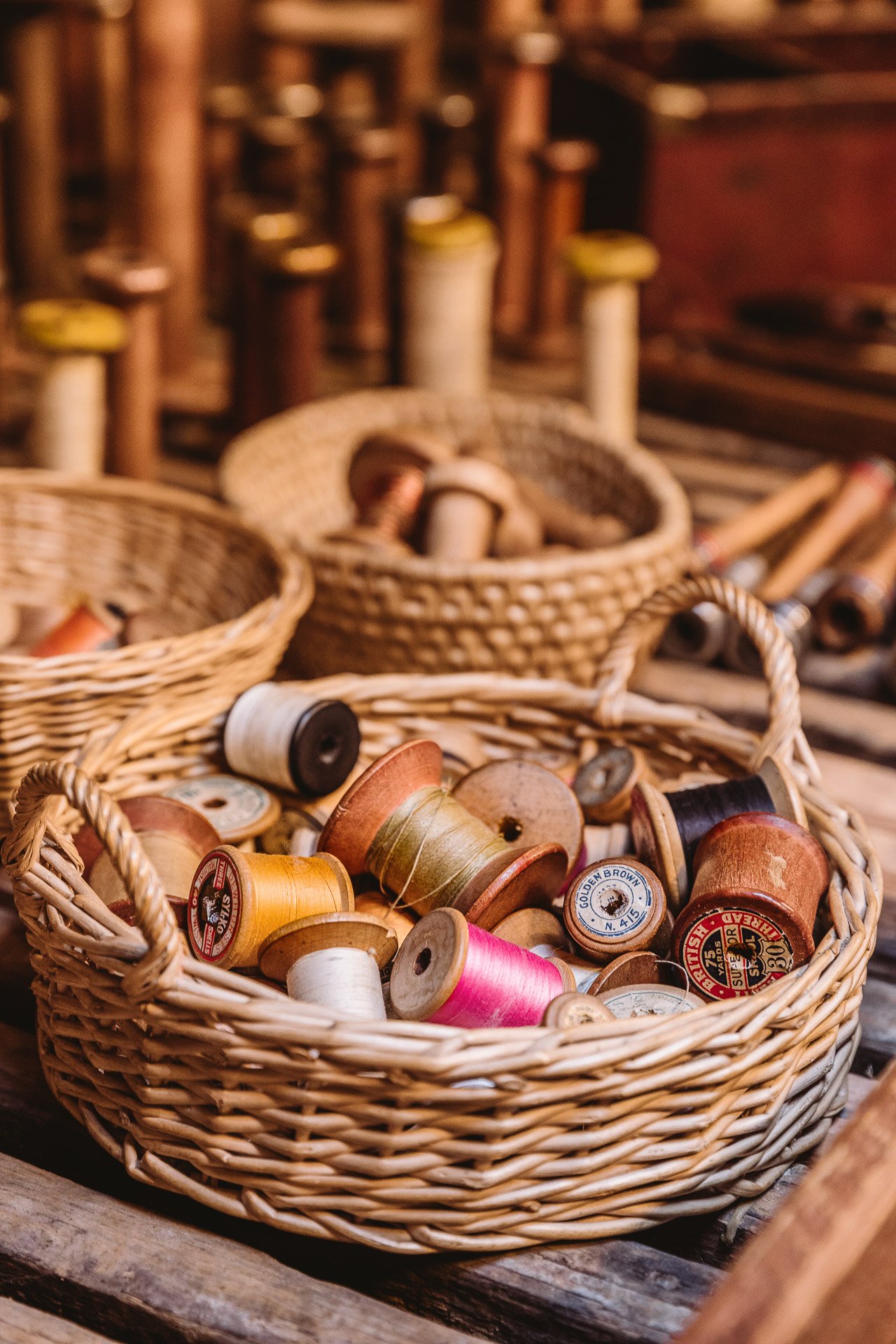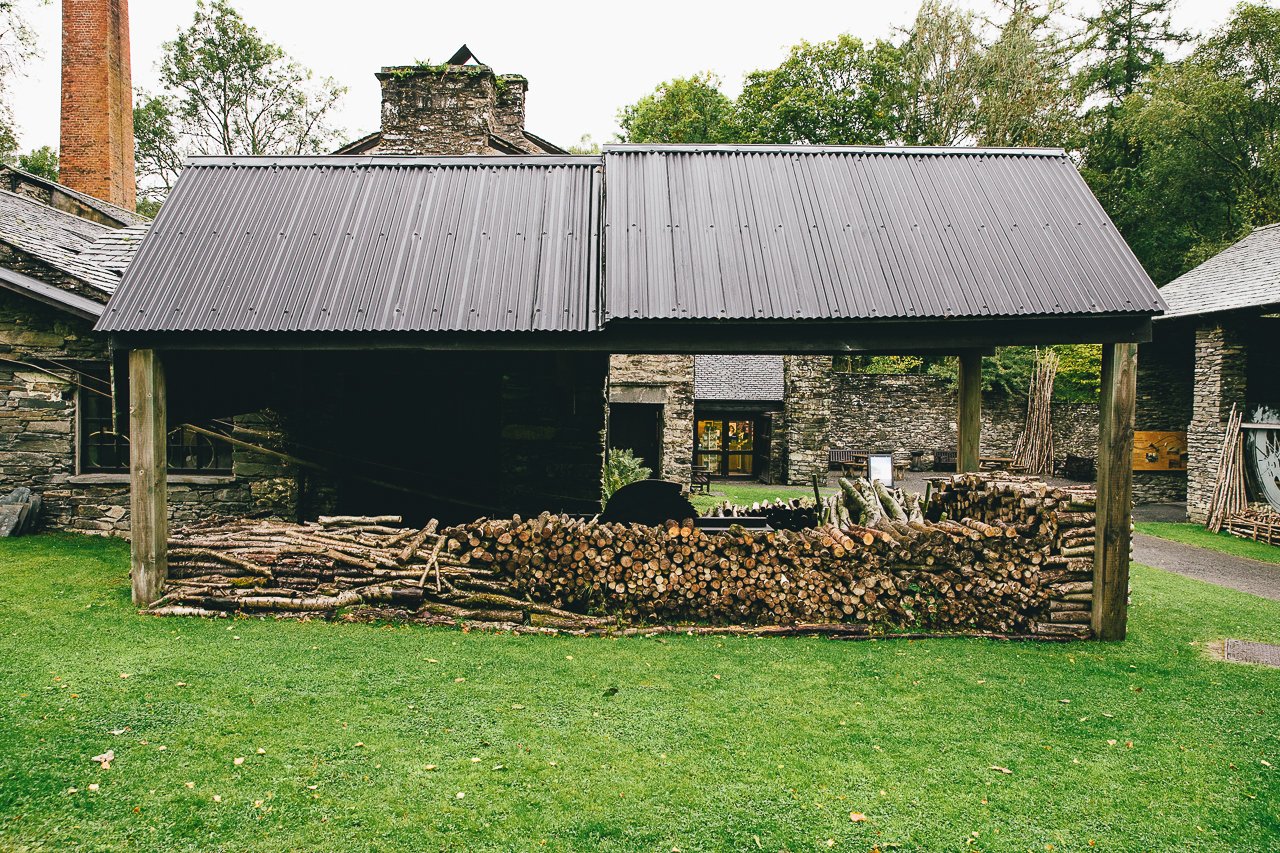 Other things to do . . . (besides hang out with sheep, of course.)
Afternoon tea at The Gaddum
Let's face it, afternoon tea is a must when visiting the UK. I can't think of a more enjoyable place for afternoon tea than The Gaddum in the heart of the Lake District.
Beatrix Potter's Hill Top House
Different than the Beatrix Potter Gallery, The Hill Top house is the former home of the children's author. The house (along with much her of land) was left to the National Trust, and is now a museum dedicated to her works. This setting is the inspiration for the Peter Rabbit books.
The Lingholm Kitchen and Walled Garden
If you're more west at Derwentwater lake, the Lingholm Kitchen and Walled Garden is worth a visit.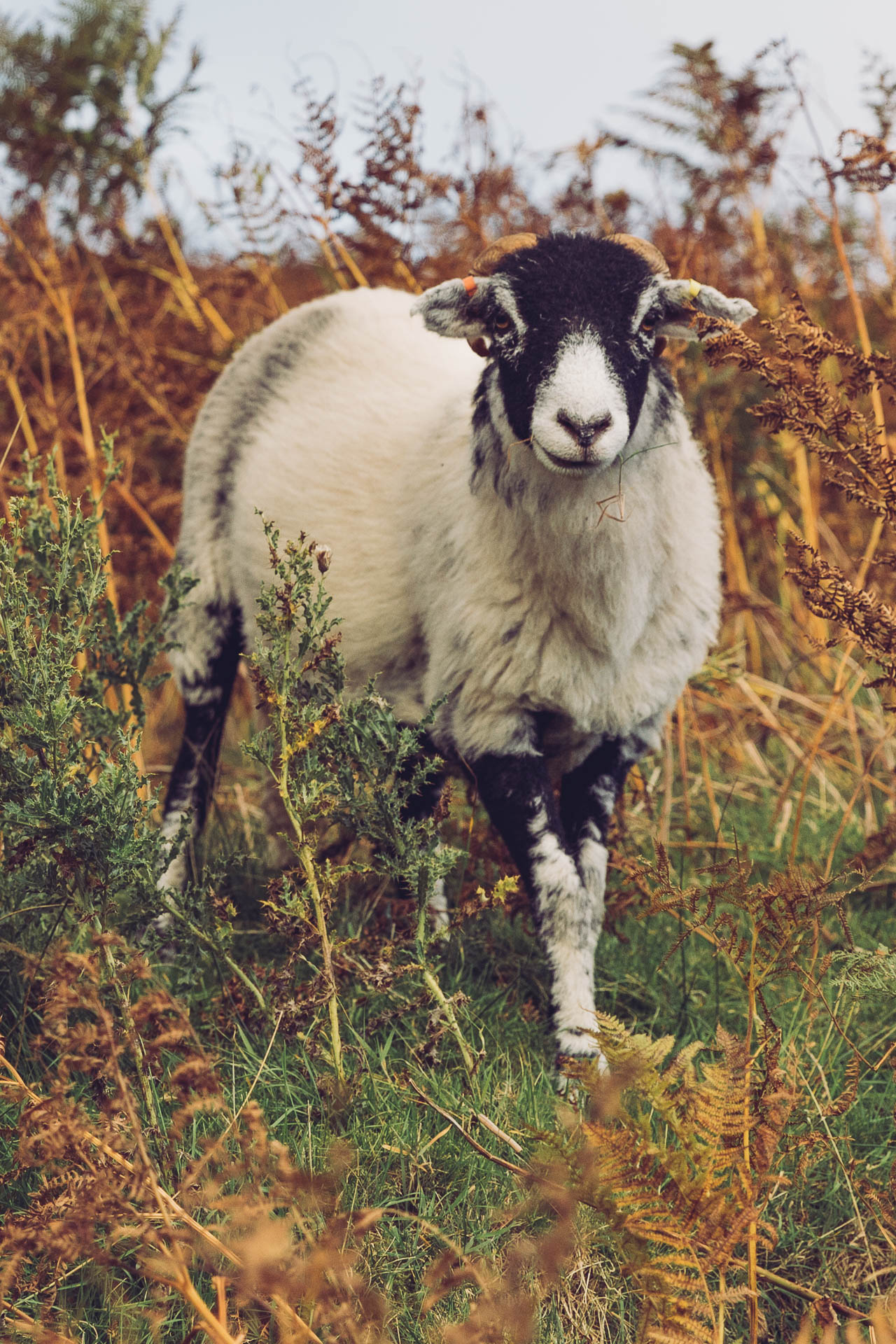 STAY
Another Place
I am SO excited to tell you about our accommodations in the Lake District. Another Place, was as idyllic as one could imagine. It was peaceful; it was warm; it truly felt like home away from home. We were welcomed so genuinely by the front desk, who eagerly toured us around the hotel: the swim club, the spa, the library, the restaurant, the living space . . . Another Place is a destination in and of itself.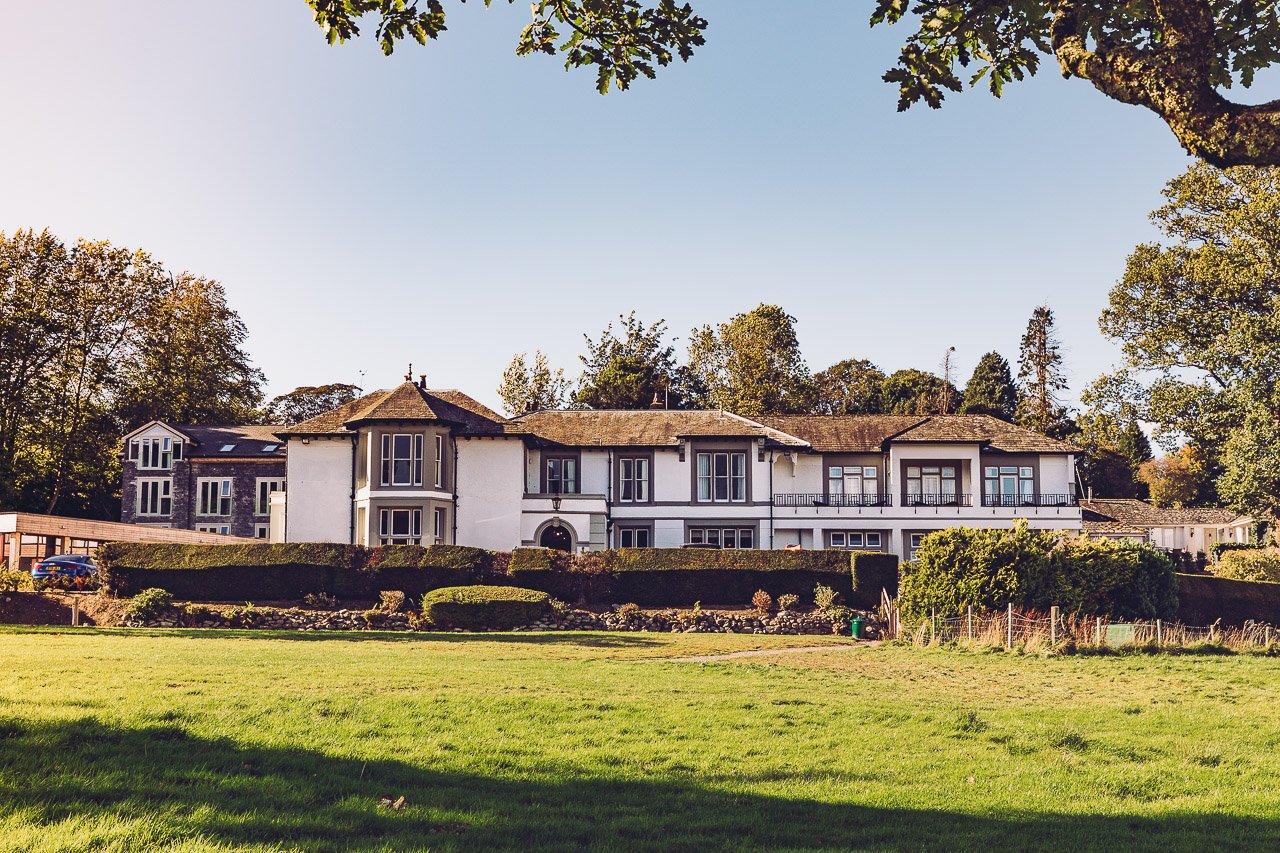 Daily planned activities were displayed in the lobby of the hotel on a big chalk board. Naturally, outdoor activities steal the show. After all, the property is positioned directly on the lake – an outdoor lovers dream. From swimming to sailing, kayaking to stand-up paddleboarding, Another Place has it all. There are also several other off-the-lake activities, of course, such as running, cycling, and hiking.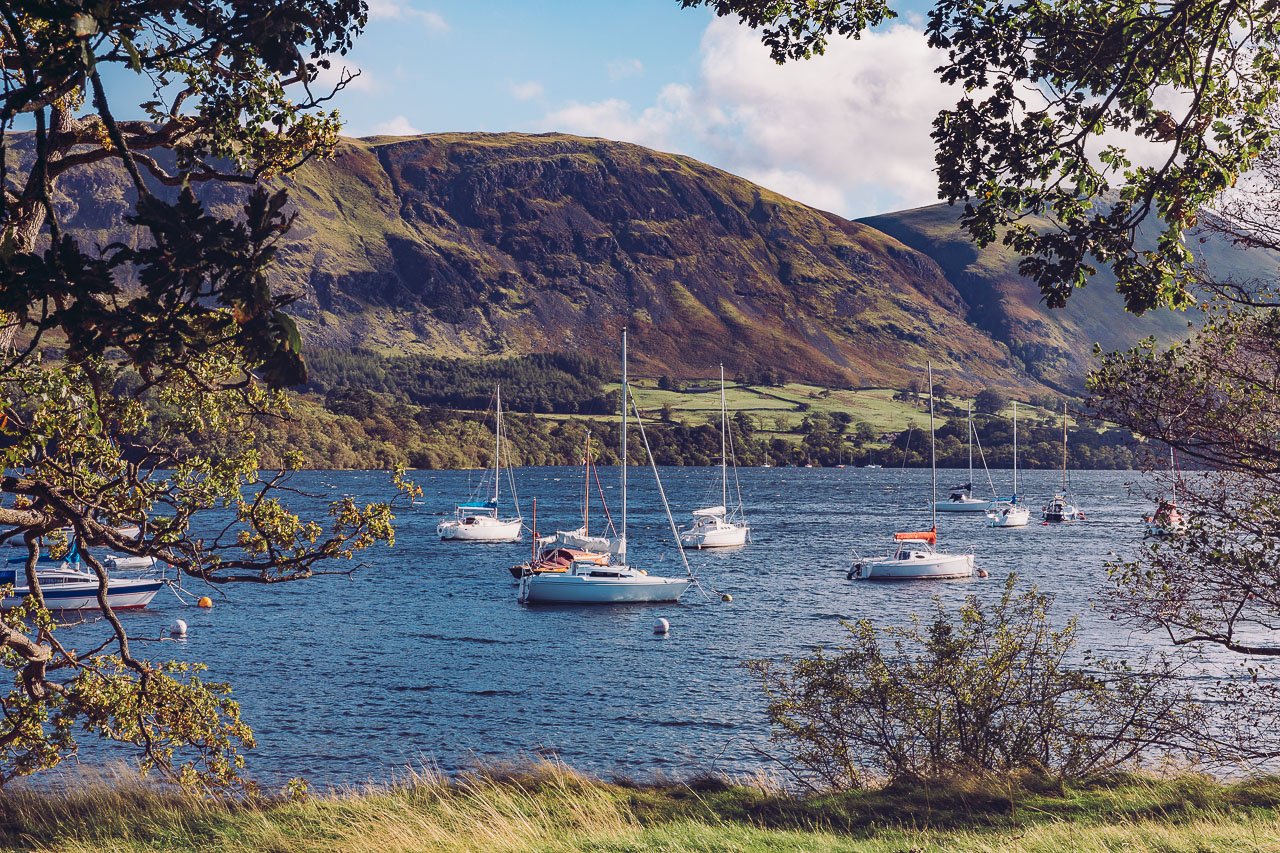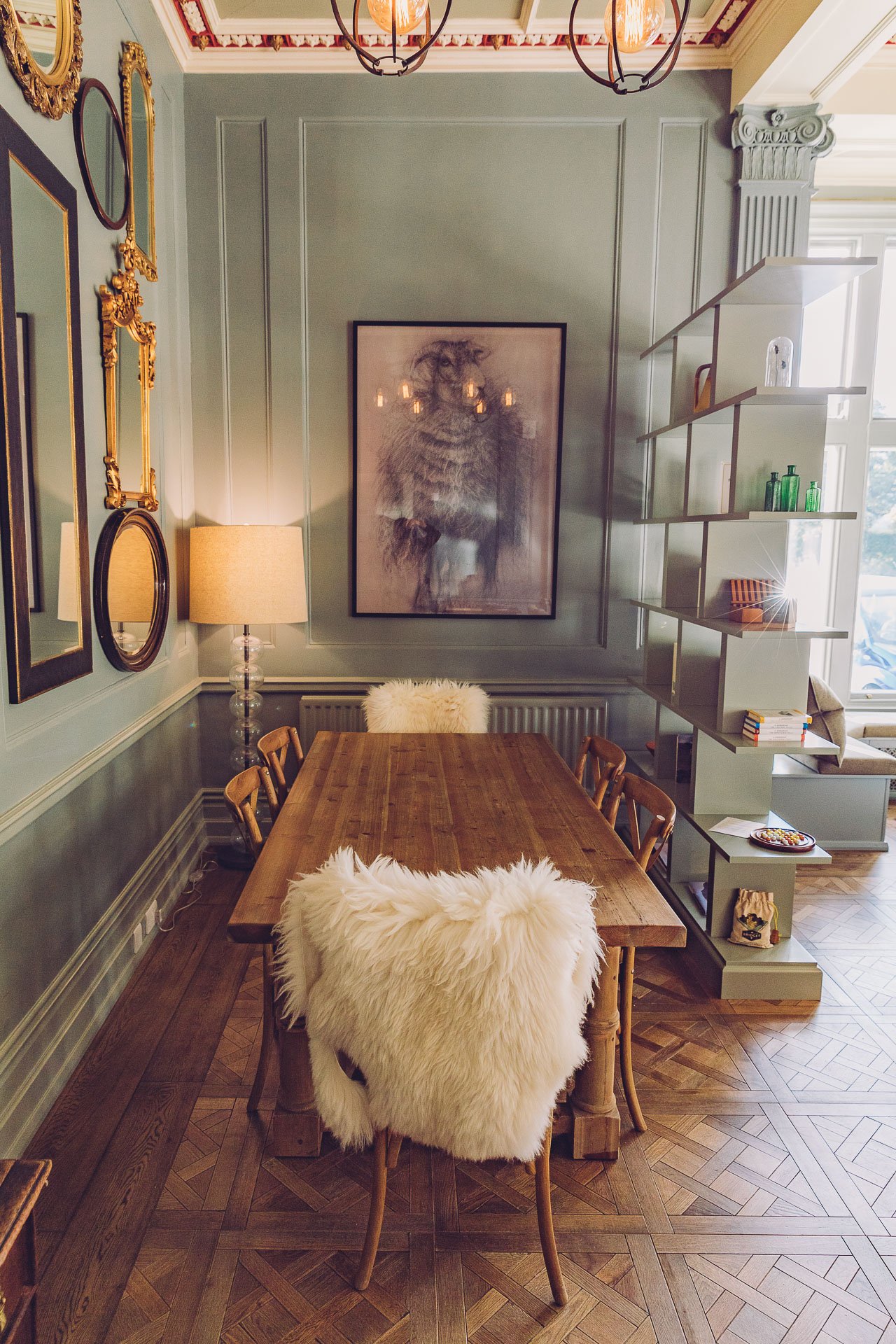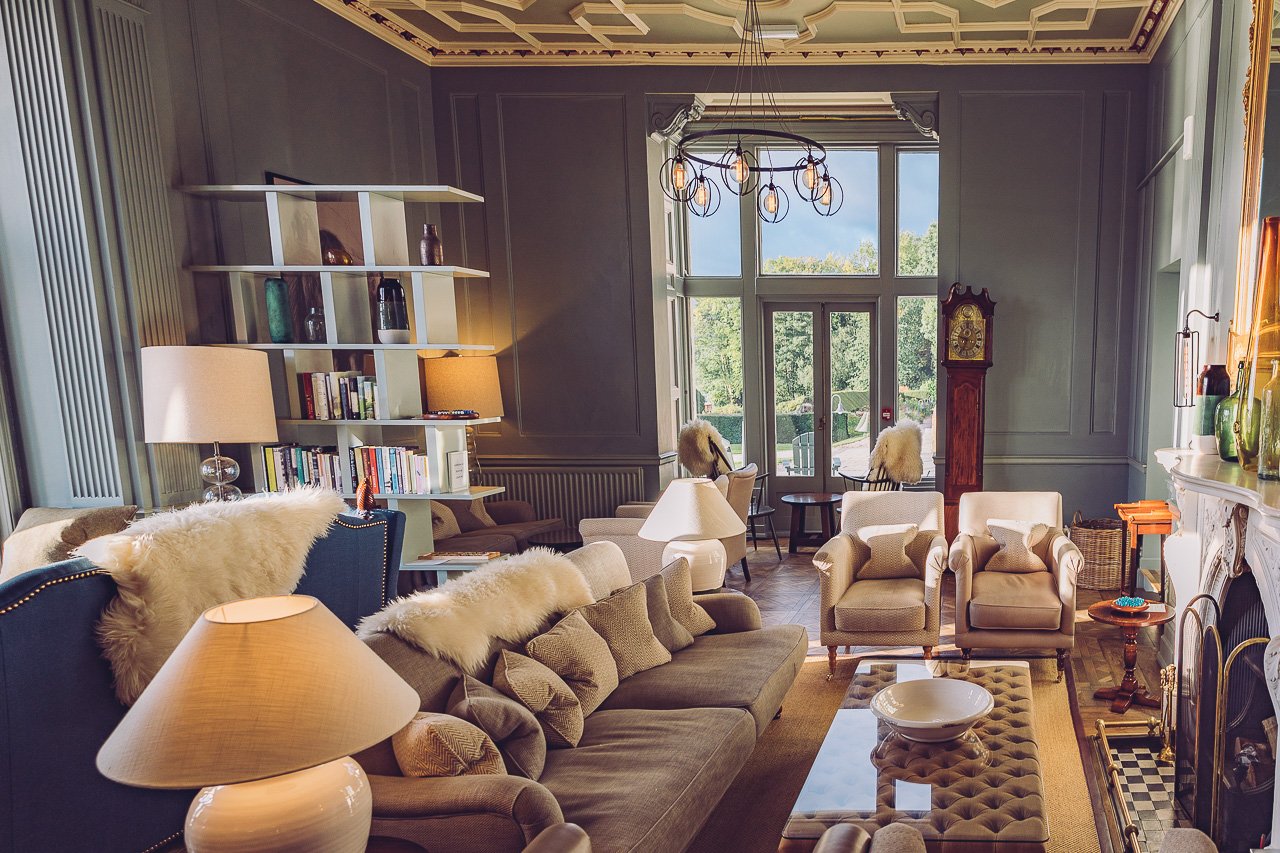 The Library at Another Place. A great place for a little afternoon reading.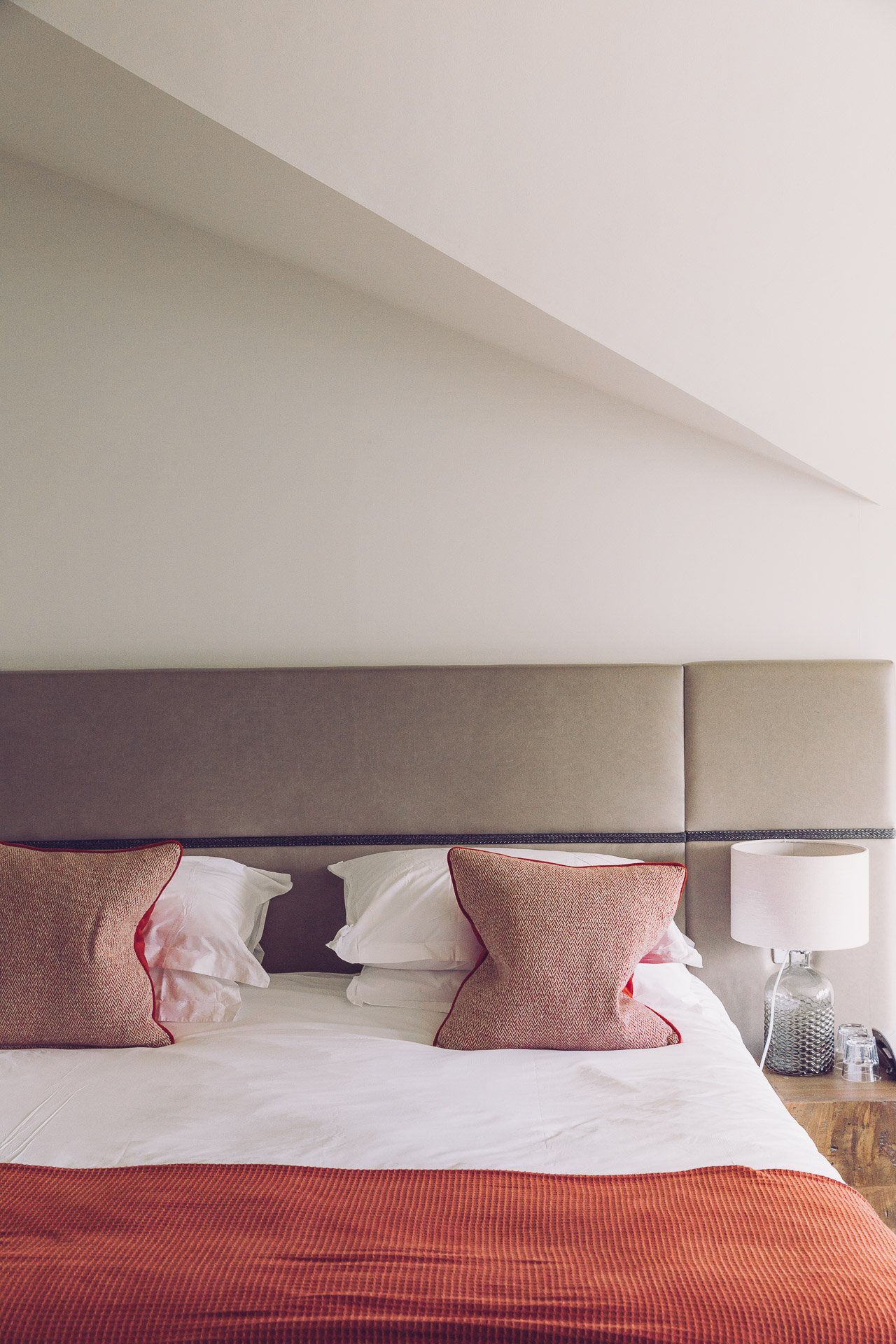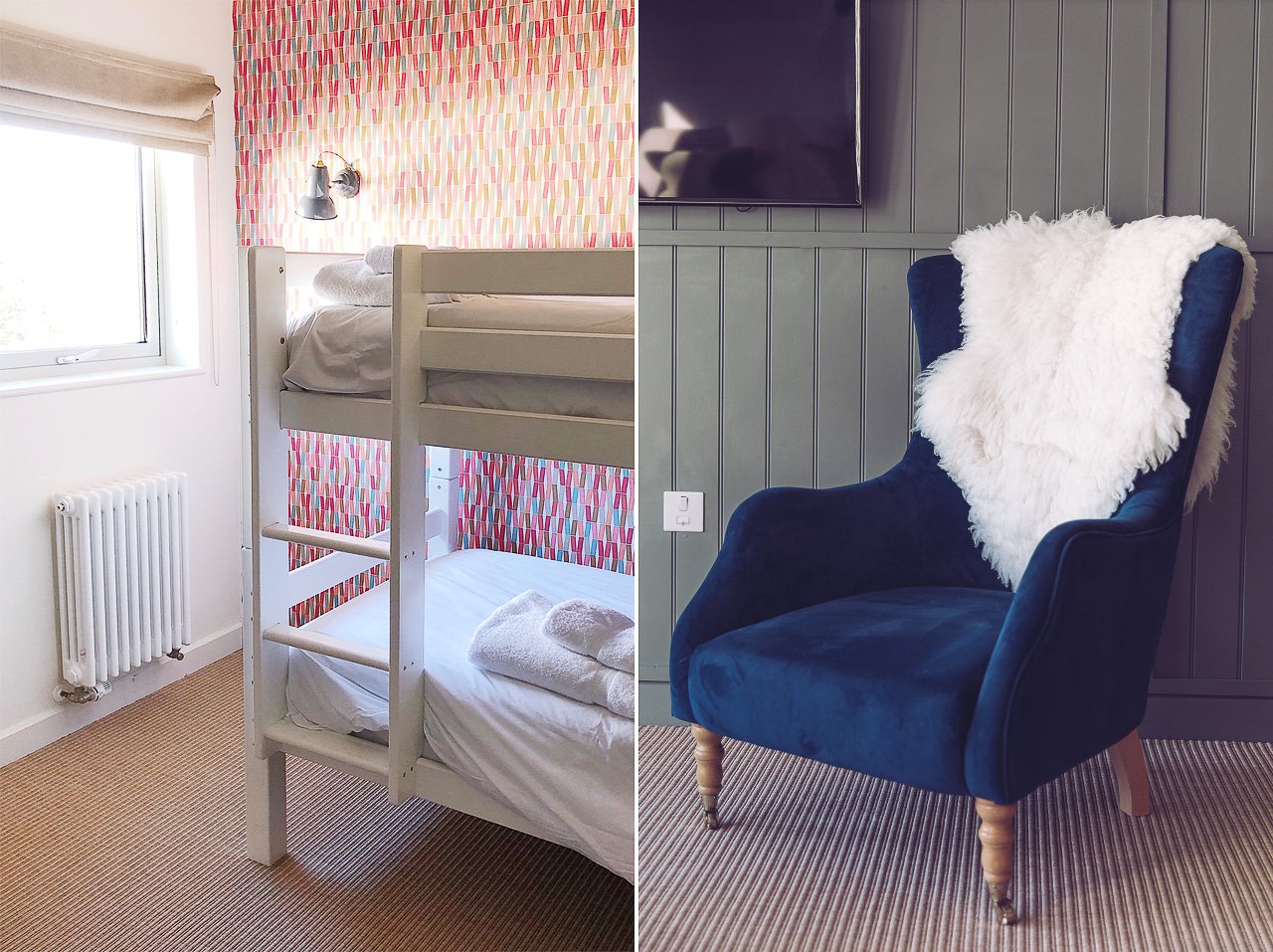 Excited that my suite had a separate bedroom with bunk beds for the kids!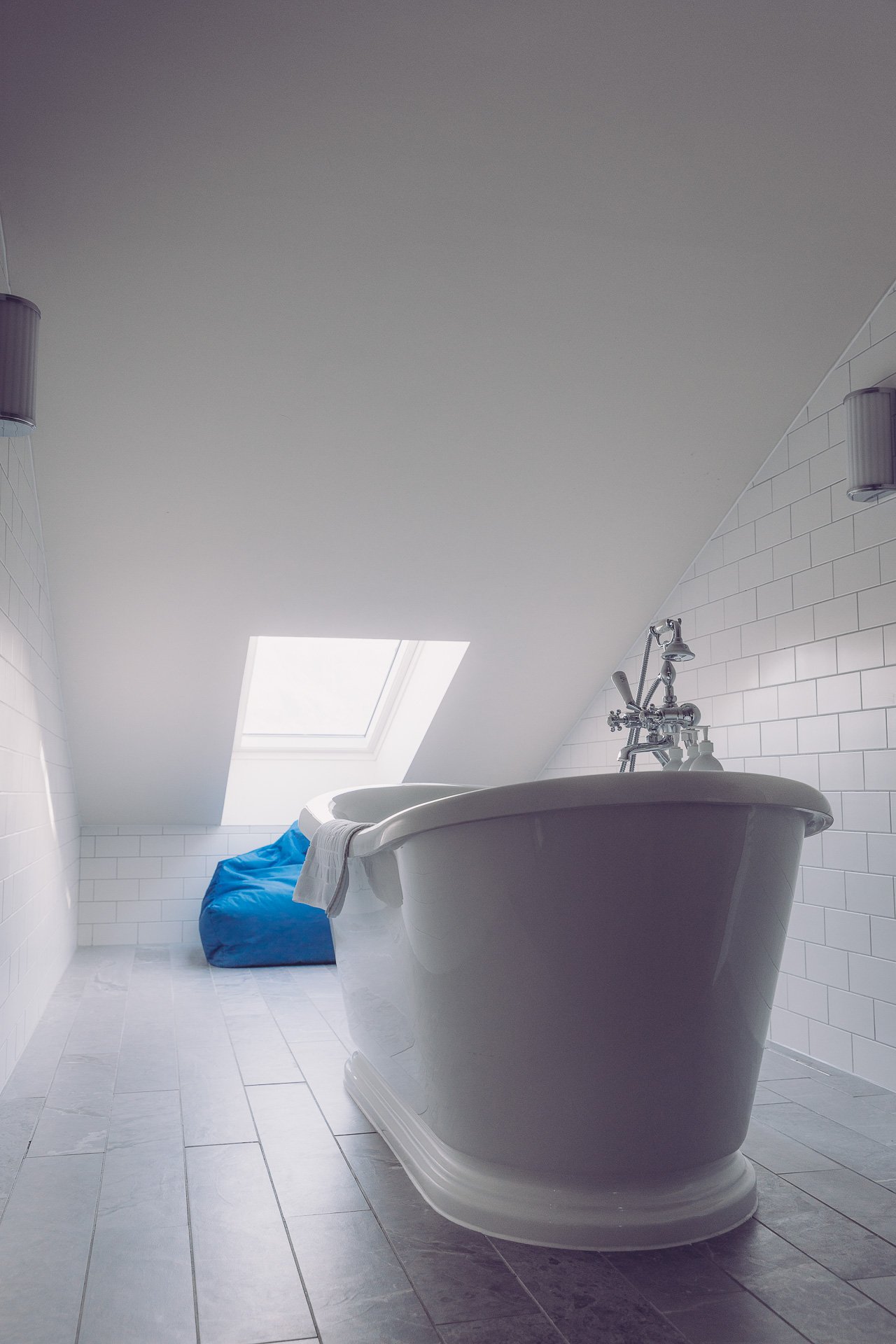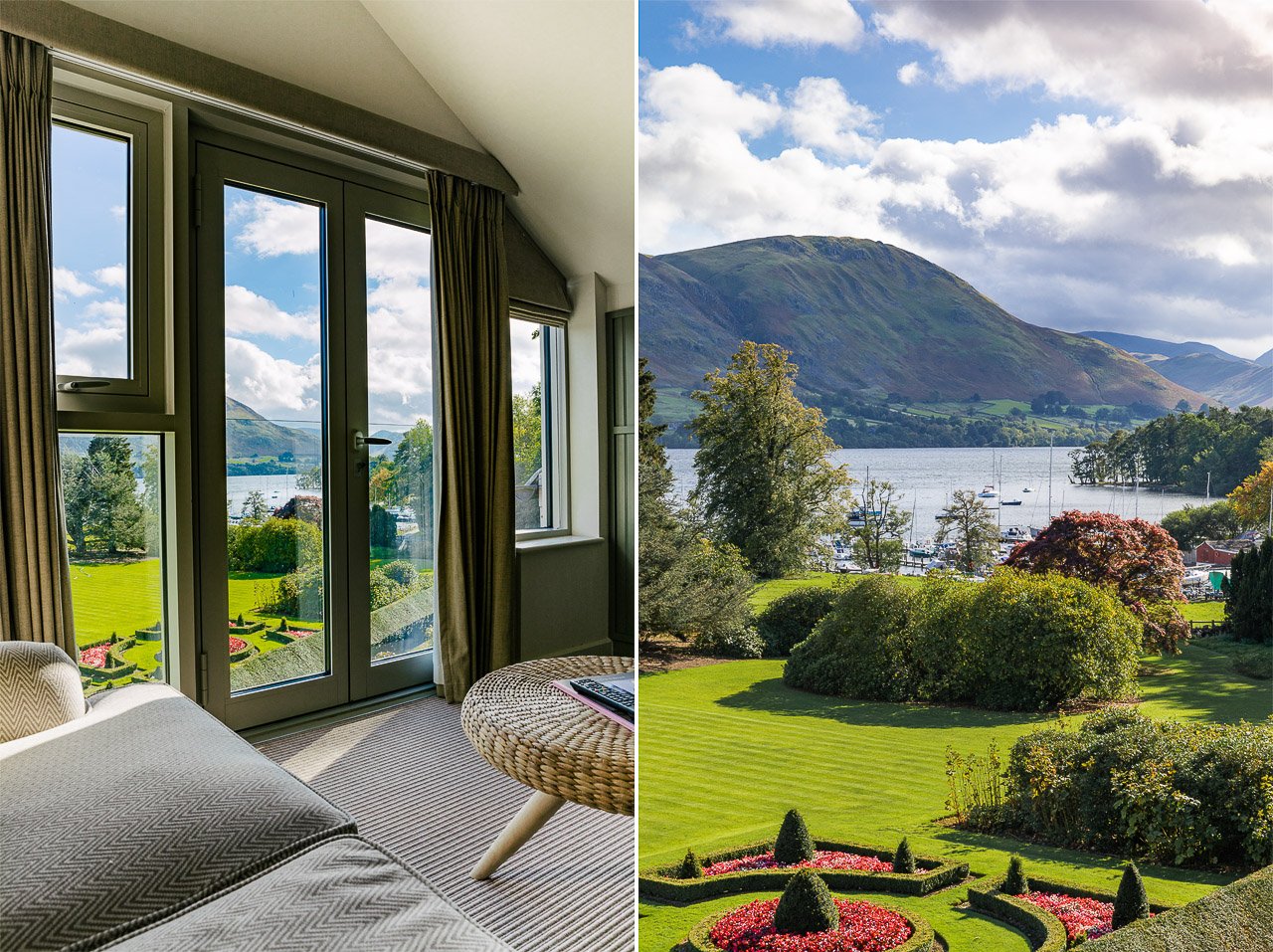 The view from my room at Another Place, and Ullswater lake. Almost not worth leaving the hotel . . .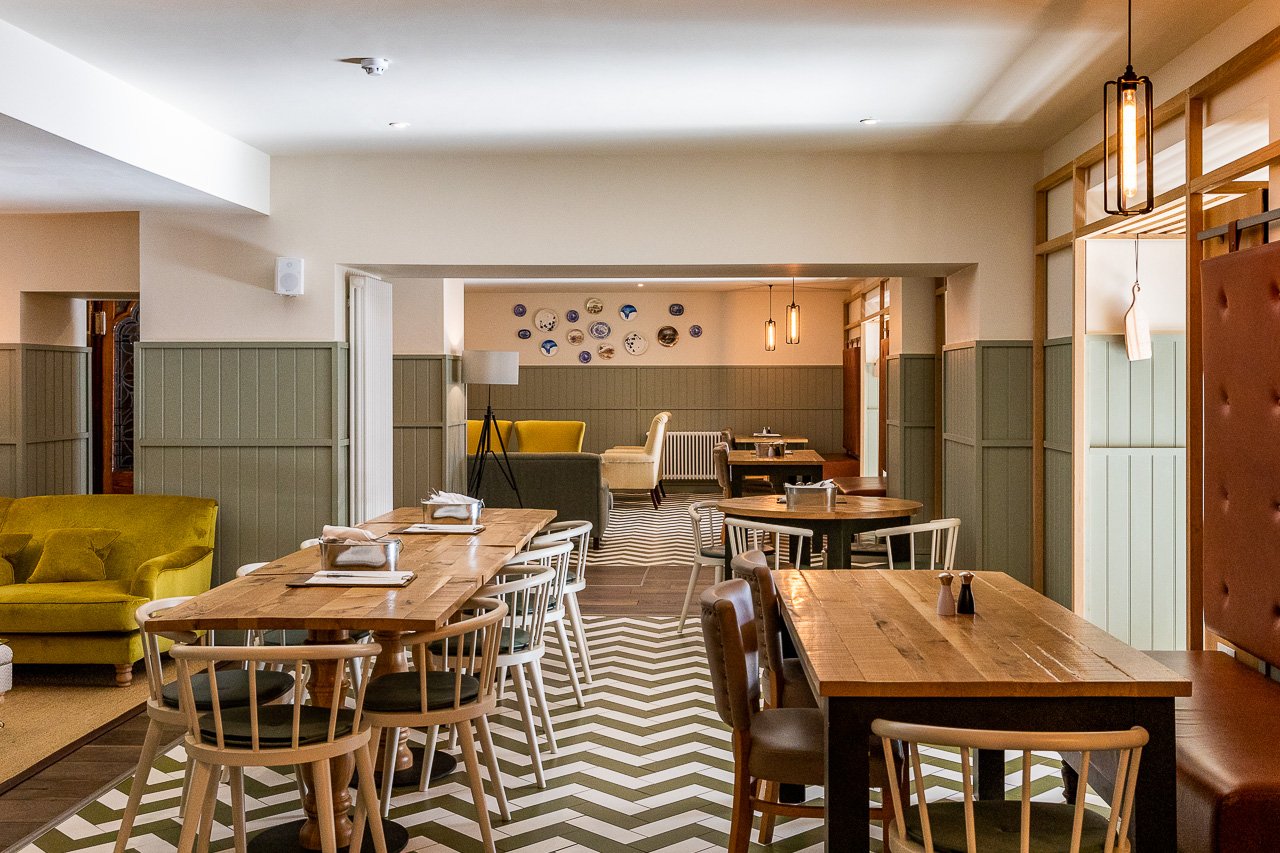 The living space at Another Place. Erica and I spent a lot of time here relaxing with a glass of wine, reviewing photos, and planning out the next stage of our voyage.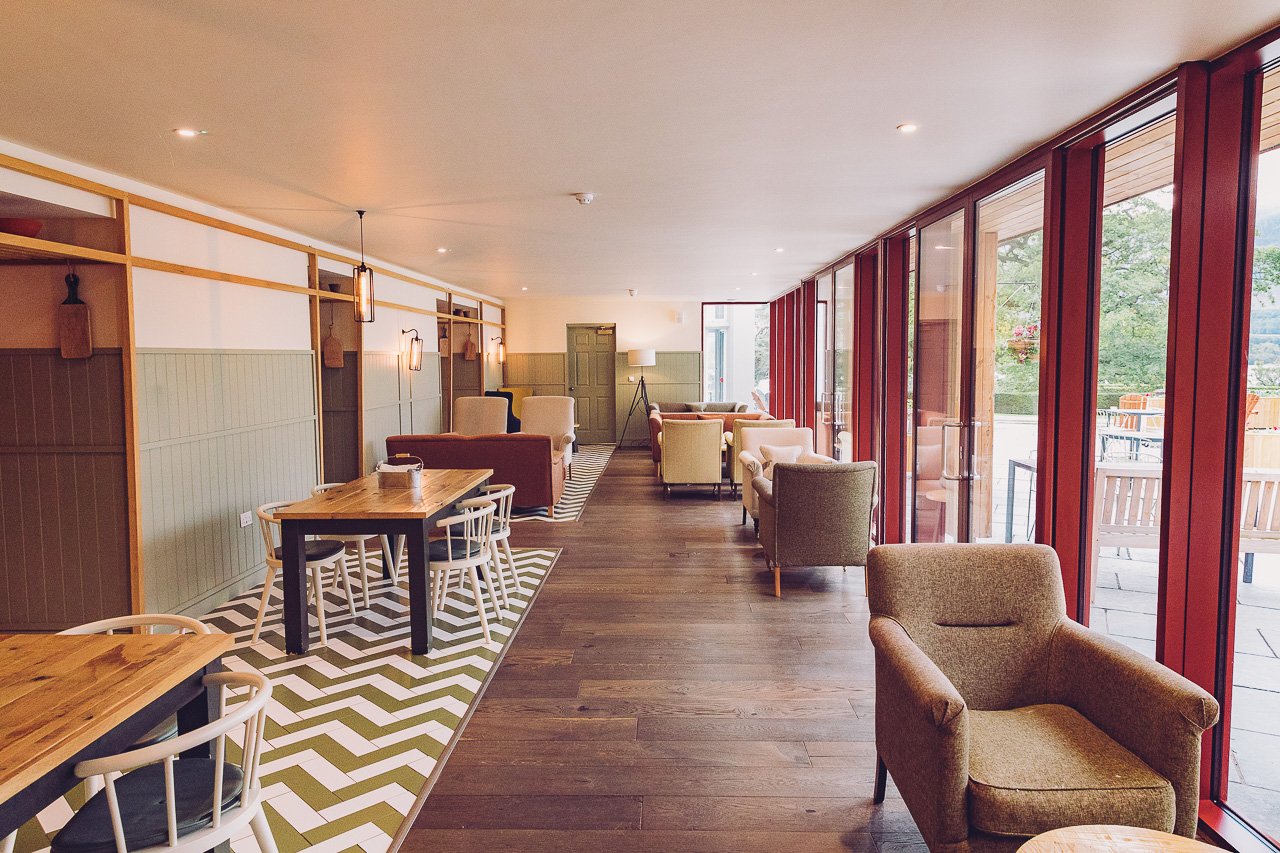 Not only is Another Place incredibly kid-friendly, but dog-friendly as well.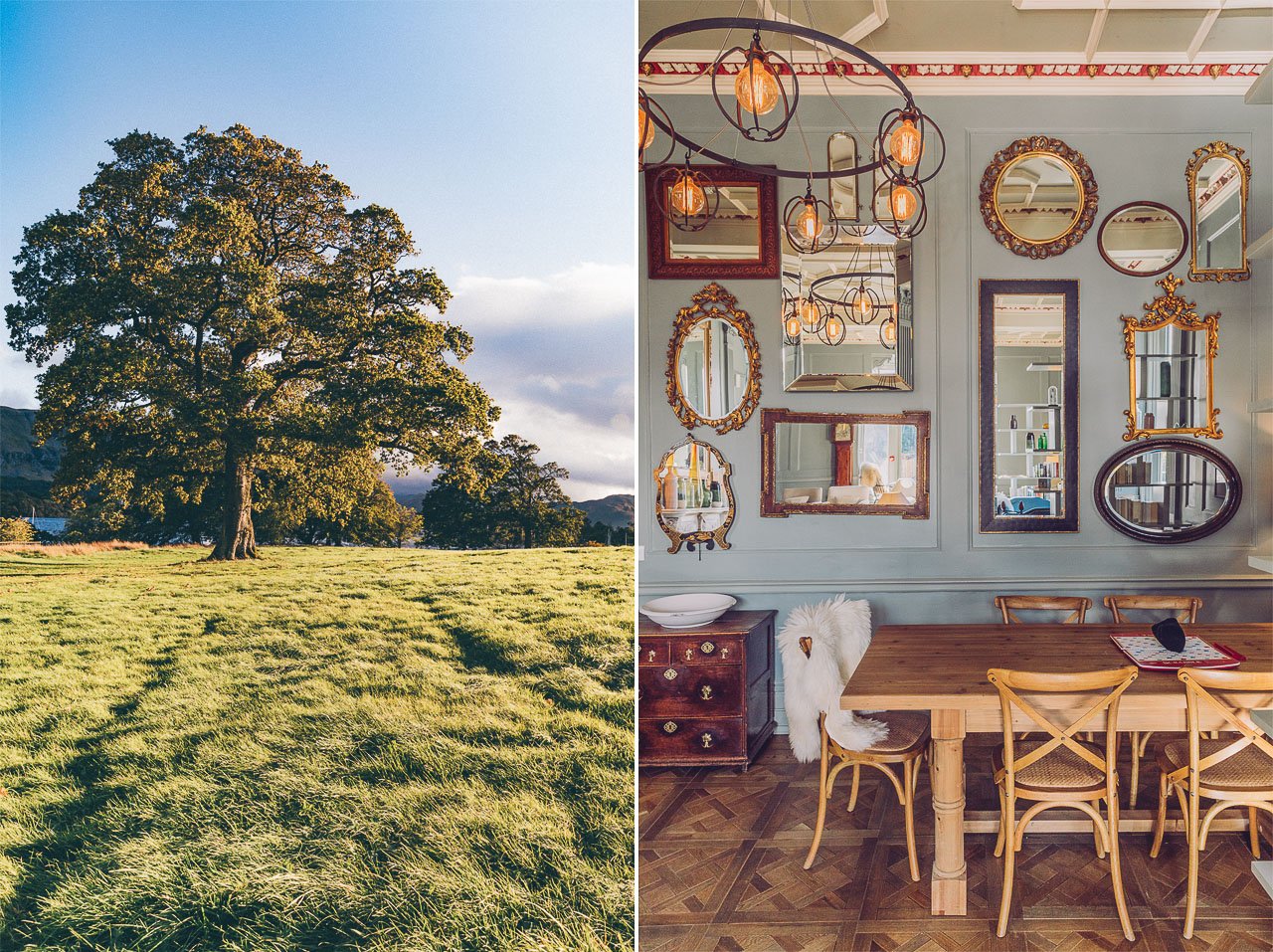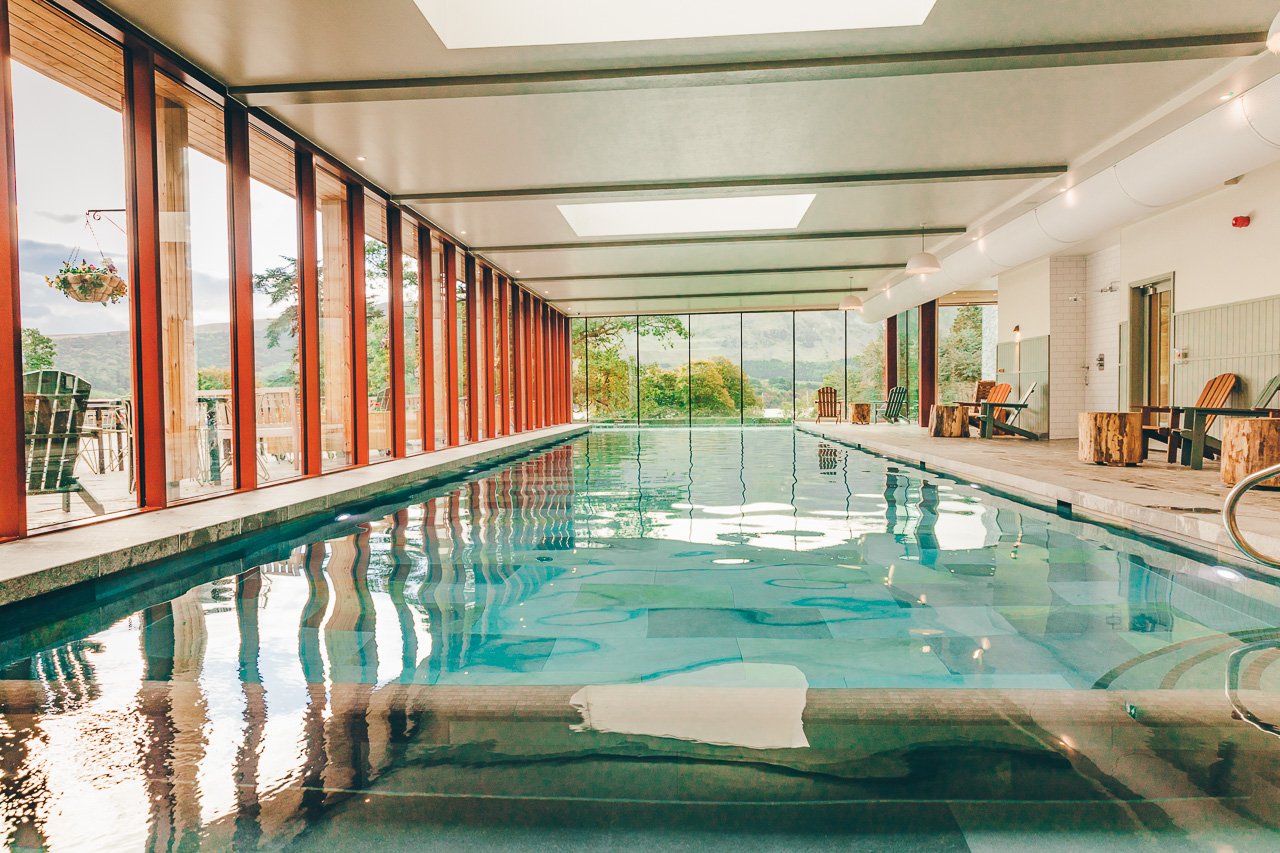 The indoor pool at Another Place with views of the lake and surrounding hills.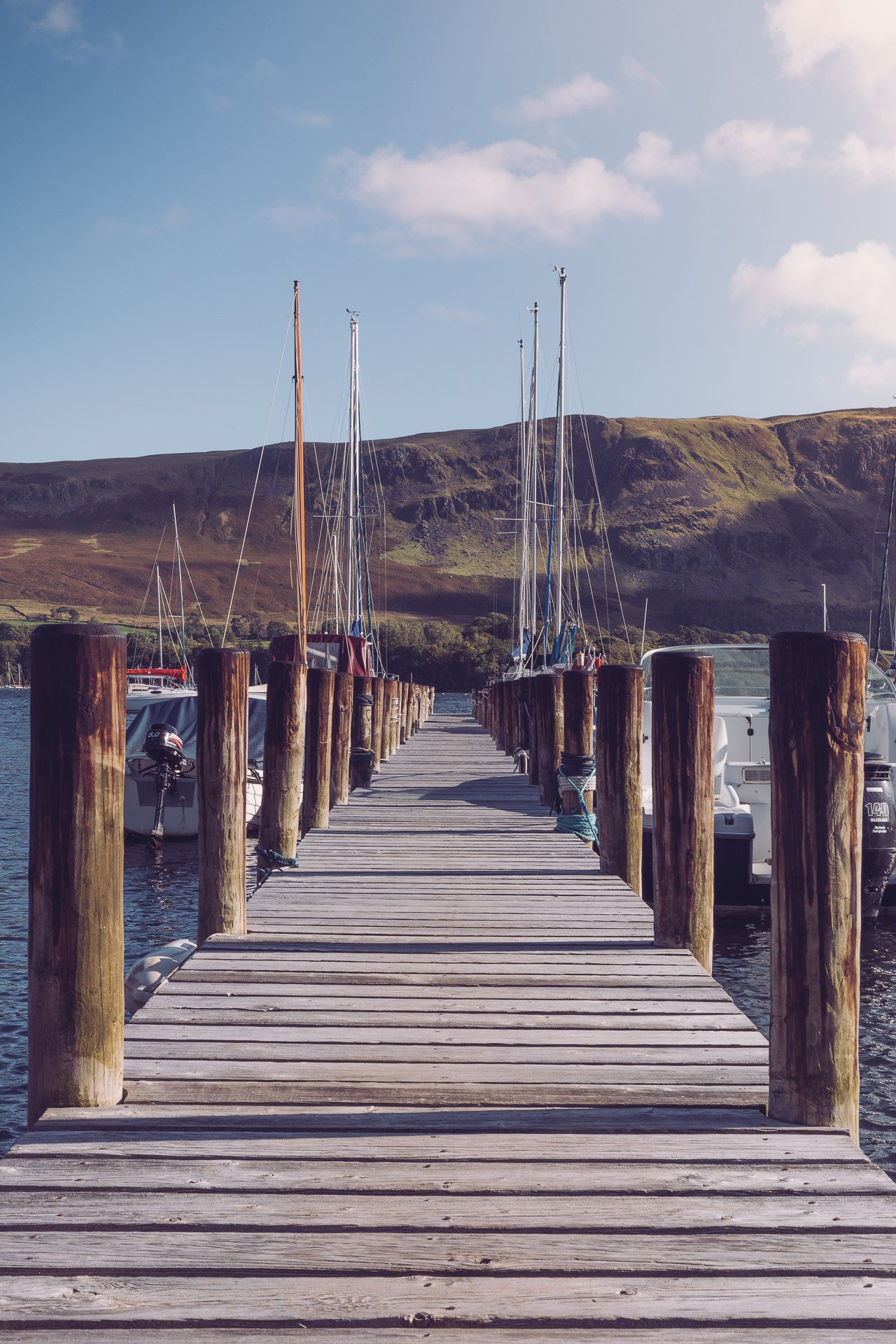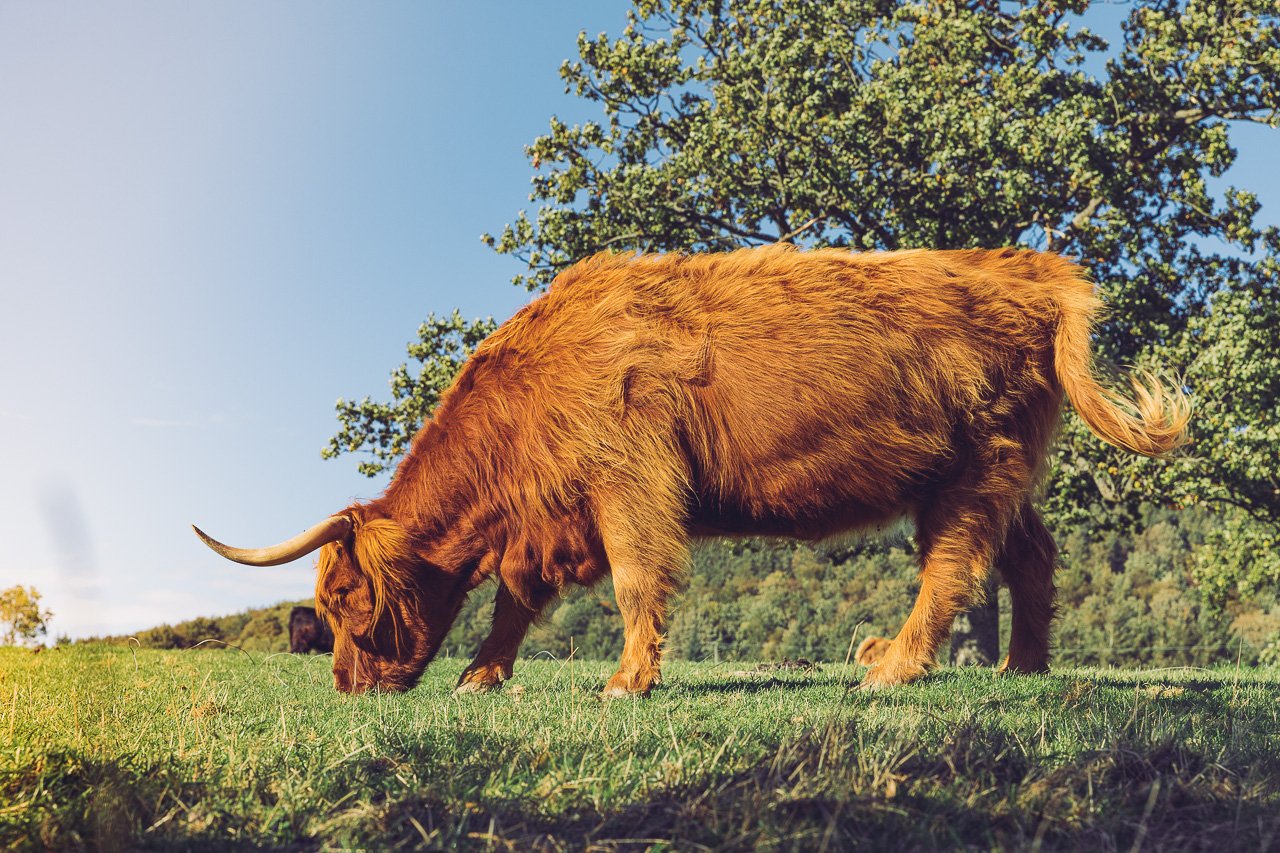 My new best friend the Highland cow.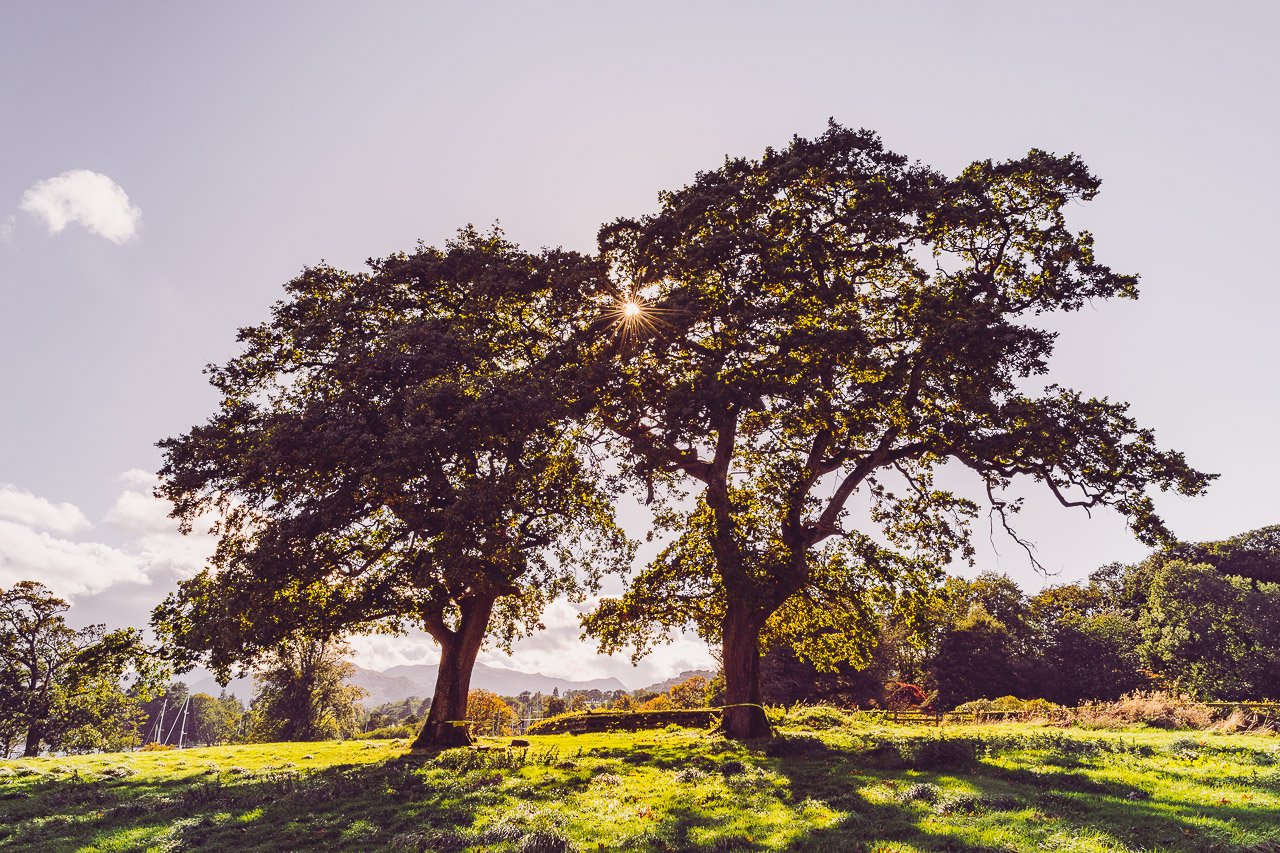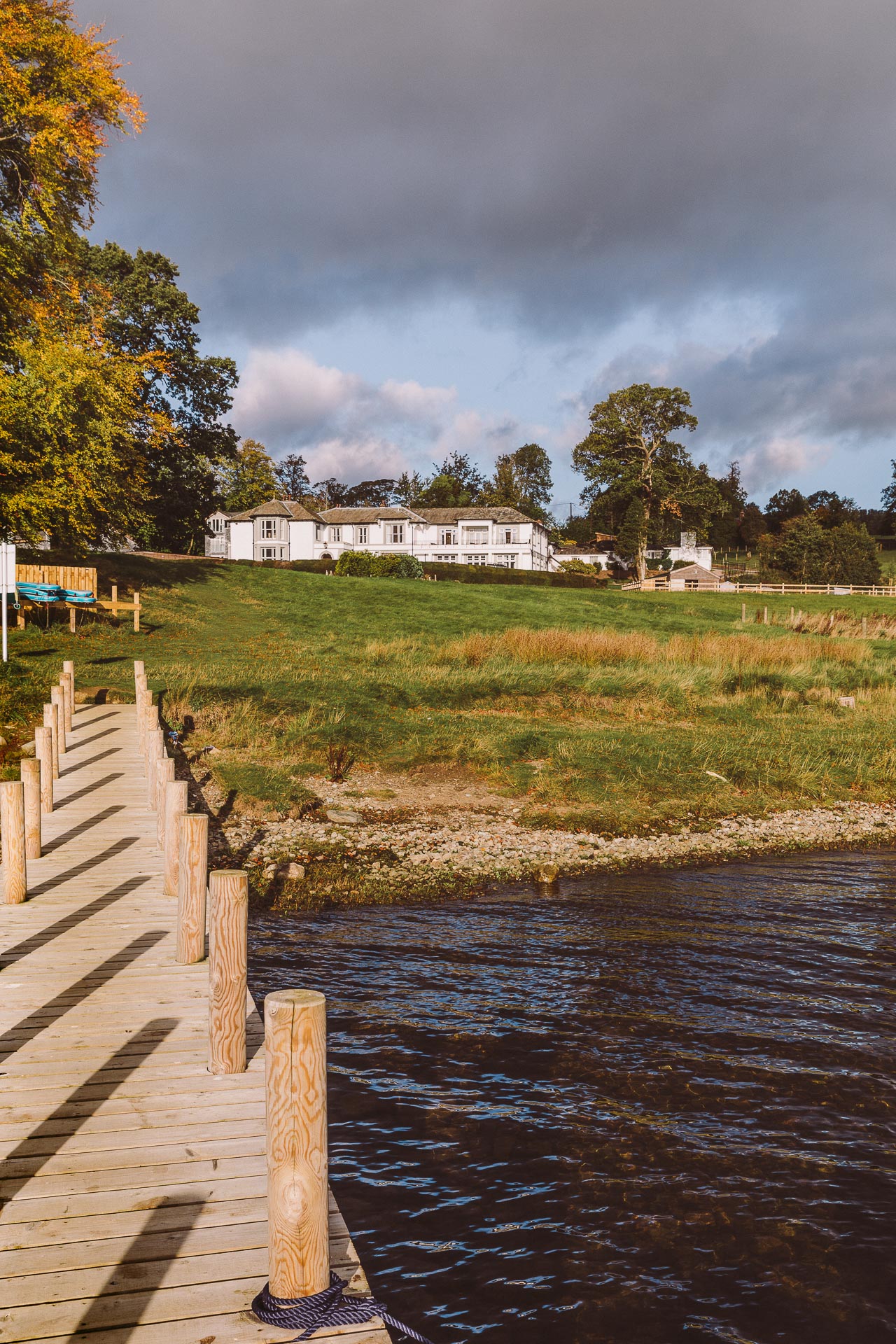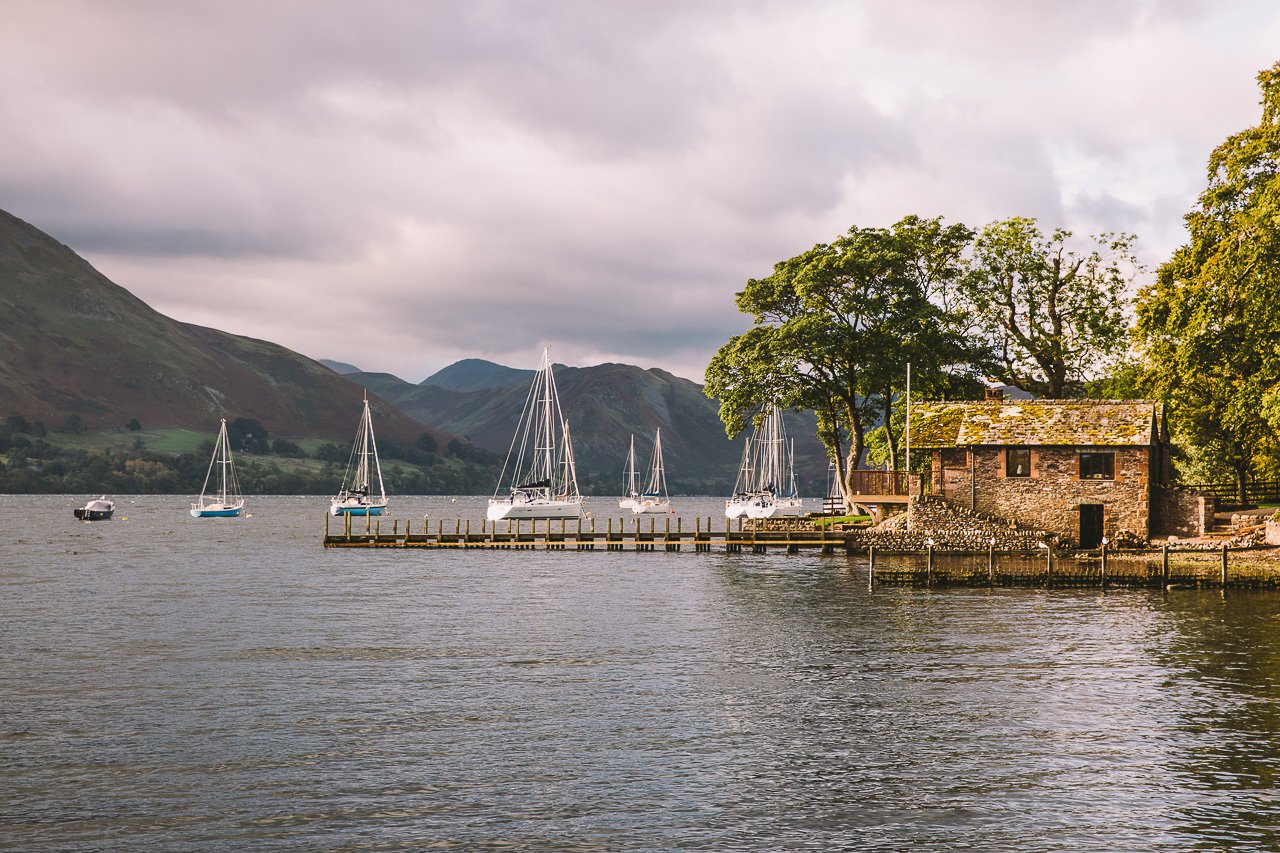 (Photography by HonestlyYUM. This post is sponsored by Visit Britain. All opinions are our own. Thank you for supporting the brands that keep HonestlyYUM up and running! Be sure to head over to HonestlyWTF to read about The Lake District from Erica's perspective.)