One of my New Year resolutions was to cut out refined sugar. Another one of my resolutions was to stick to my resolutions beyond January. So here I am in February with lots of sugar cravings which means I'm making a lot of date-based desserts lately (I do make an exception for minimal quantities of very dark chocolate, which does have some refined sugar). That means a lot of date-cacao balls and these almond butter stuffed chocolate covered dates. These are even easier to make than my date-cacao balls and soo delicious. My husband is not a dessert guy and I have my husband hooked! You can easily substitute the almond butter with any other nut or seed butter. I've tried a batch with some black sesame paste and it is TO DIE FOR!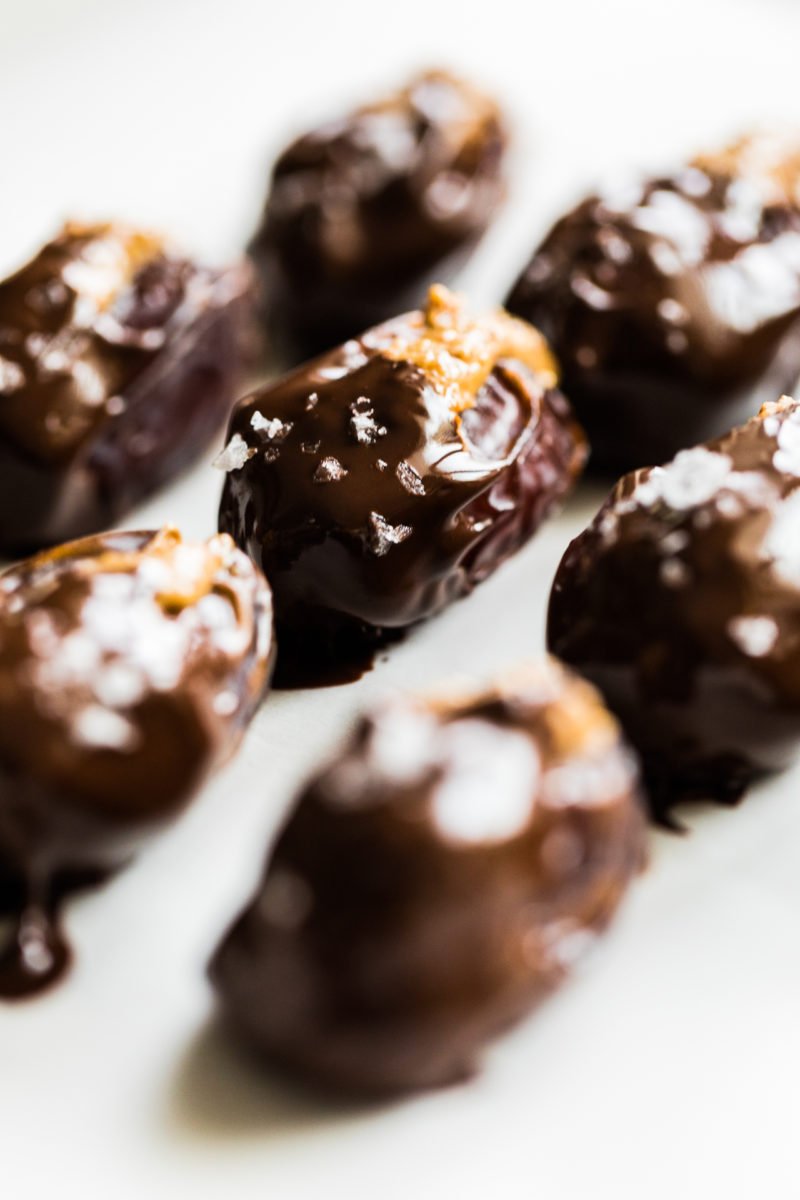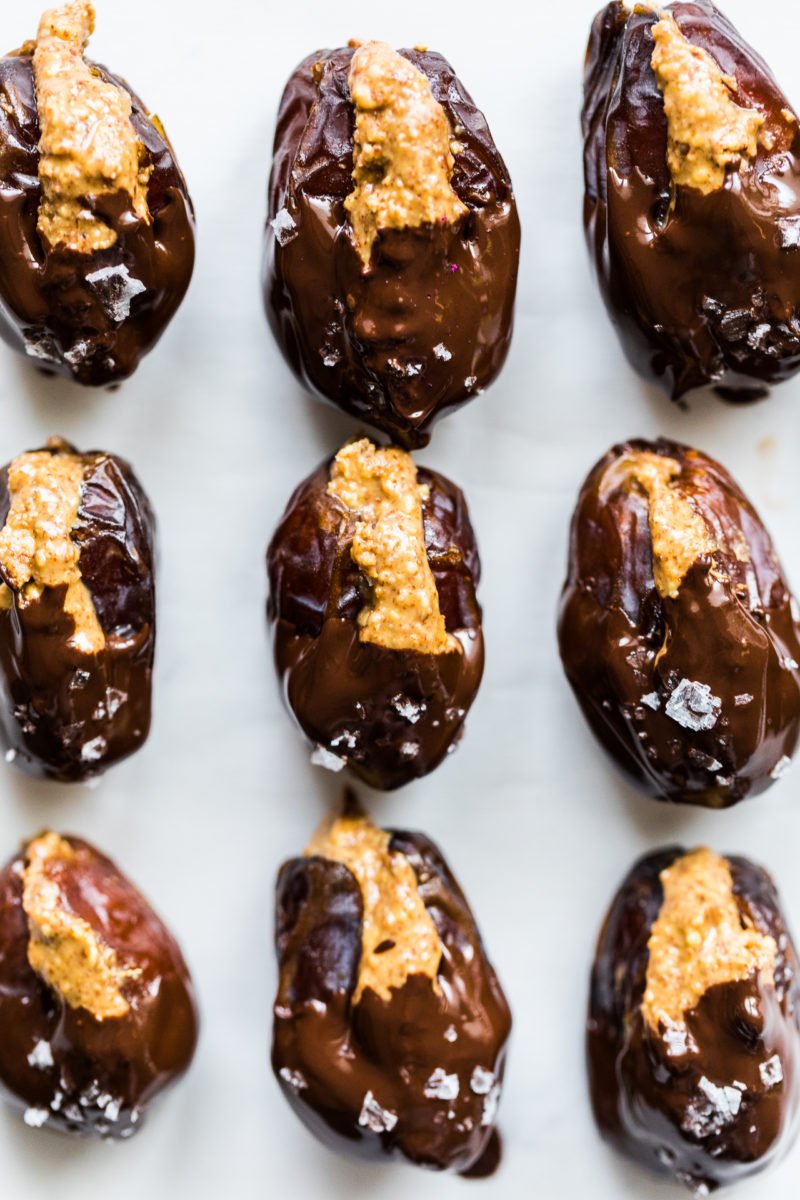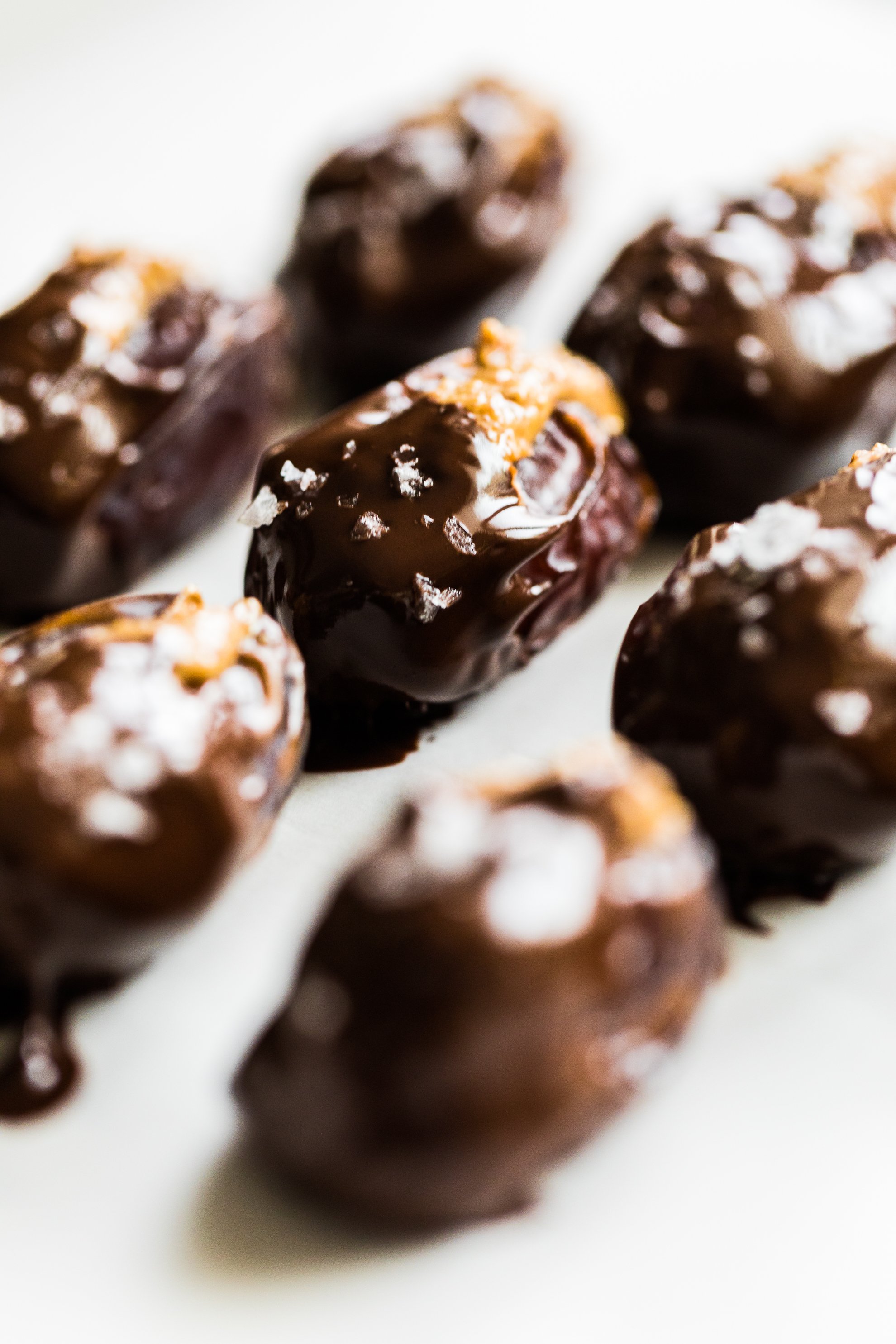 INSTRUCTIONS
Slice each date lengthwise on one side and remove the pit. Fill each date with a small scoop of almond butter, using your fingers to mold the date back into its original shape.

Microwave the chocolate in a bowl in 20 second intervals, stirring in between each 20 seconds until the chocolate is melted. Dip each date into the chocolate and place on a parchment lined baking sheet or plate. Sprinkle the tops with flake sea salt. Store in the refrigerator.