I spent the majority of 2018 pregnant. It was a pretty easy pregnancy and loved being pregnant. I had your typical pregnancy symptoms, including the most insane cravings for sweets. There's a misconception about pregnancy that you can just eat whatever you want and double the amount because you're growing a baby. That can't be further from the truth. In fact, it's a time when you should really take care of your body since everything you put in your body impacts your baby. I didn't go on a crazy strict diet and definitely had the occasional raw seafood and glass of wine. But when it came to sweet treats, I binged. These date balls basically saved me from drowning my pregnant self in ice cream. They are perfectly sweet with no added sugar and totally hit the spot. They're so good I continued to make batches of them post-pregnancy. So if your New Year resolutions include cutting down or cutting out sugar, I would make these ASAP!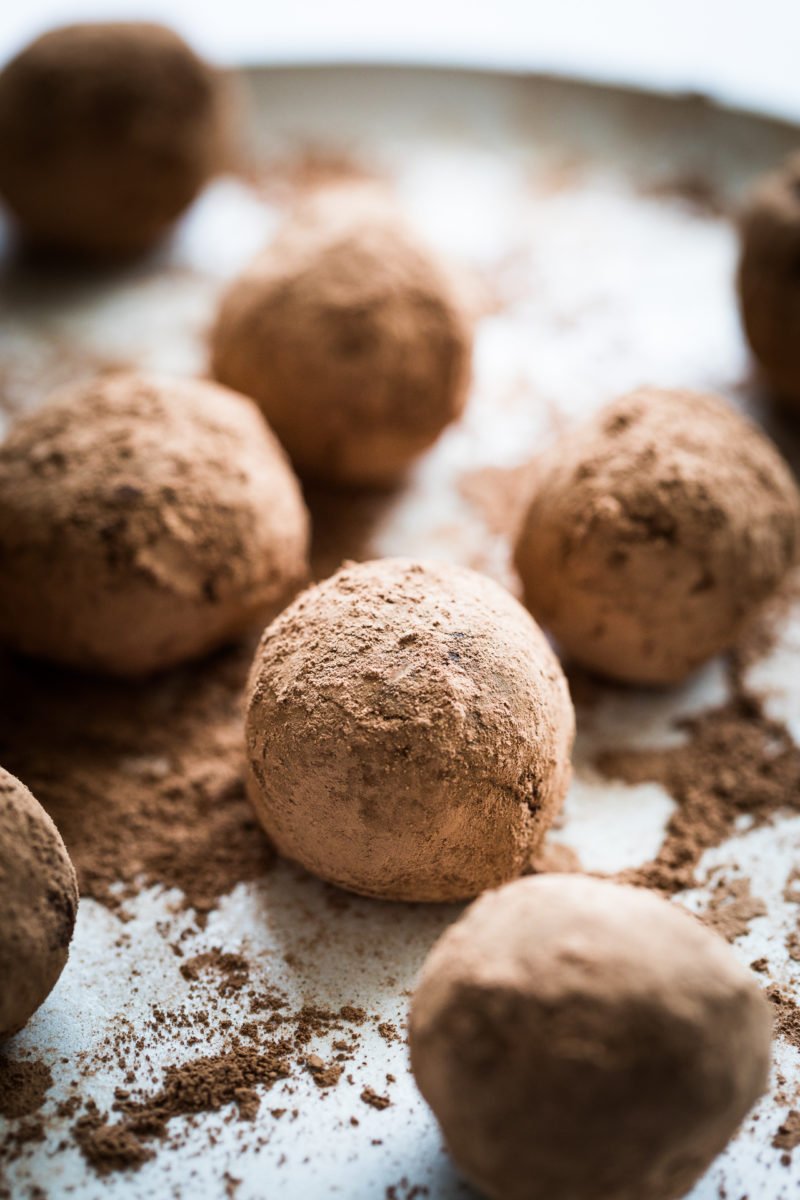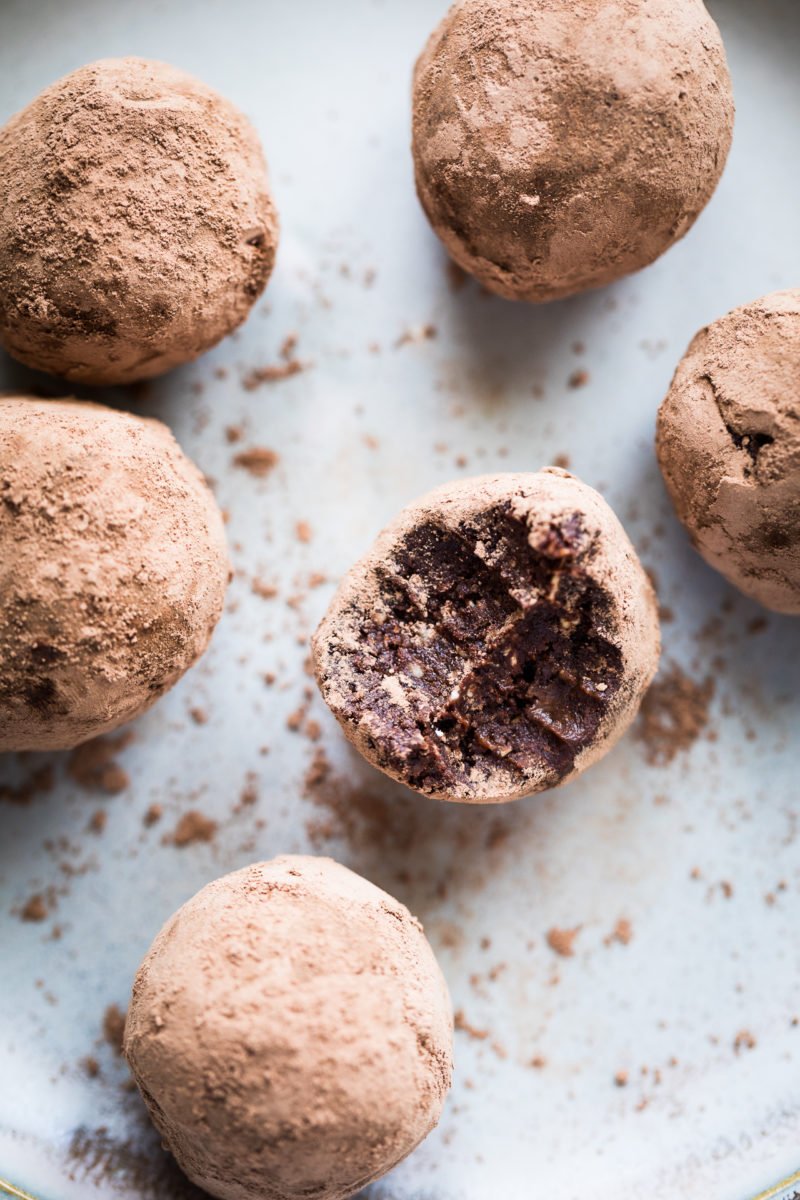 INSTRUCTIONS
Process the almonds in a food processor until coarsely ground. Add the oats, dates, coconut oil and cacao powder and process until the there are small flecks of nuts and oats and you have a consistent texture.

Roll a heaping tablespoon into the palm of your hand into a ball. Depending on the kind of dates you use you may need more moisture. If the ball does not hold together, put the mixture back and add a tiny splash of water or a little bit more coconut oil. If it is too wet add a little more cacao powder.

Toss the balls into the cacao powder to coat and tap the excess powder off. Store in the refrigerator.
(images by HonestlyYUM)