On to the final leg of our journey . . . Scotland, and more specifically, Edinburgh. It was my first time in Scotland, and I was very excited to explore the food and drink scene. We had yet to try any fish and chips on the trip (I know, I know . . . ) so that was at the top of the list. There were several cafes/bakeries I had in mind – the cafe scene in Edinburgh is amazing. Naturally Scotch would be making an appearance. I will say that despite all the talk about whisky, Edinburgh's spirit of choice at the moment still seems to be gin. No complaints here!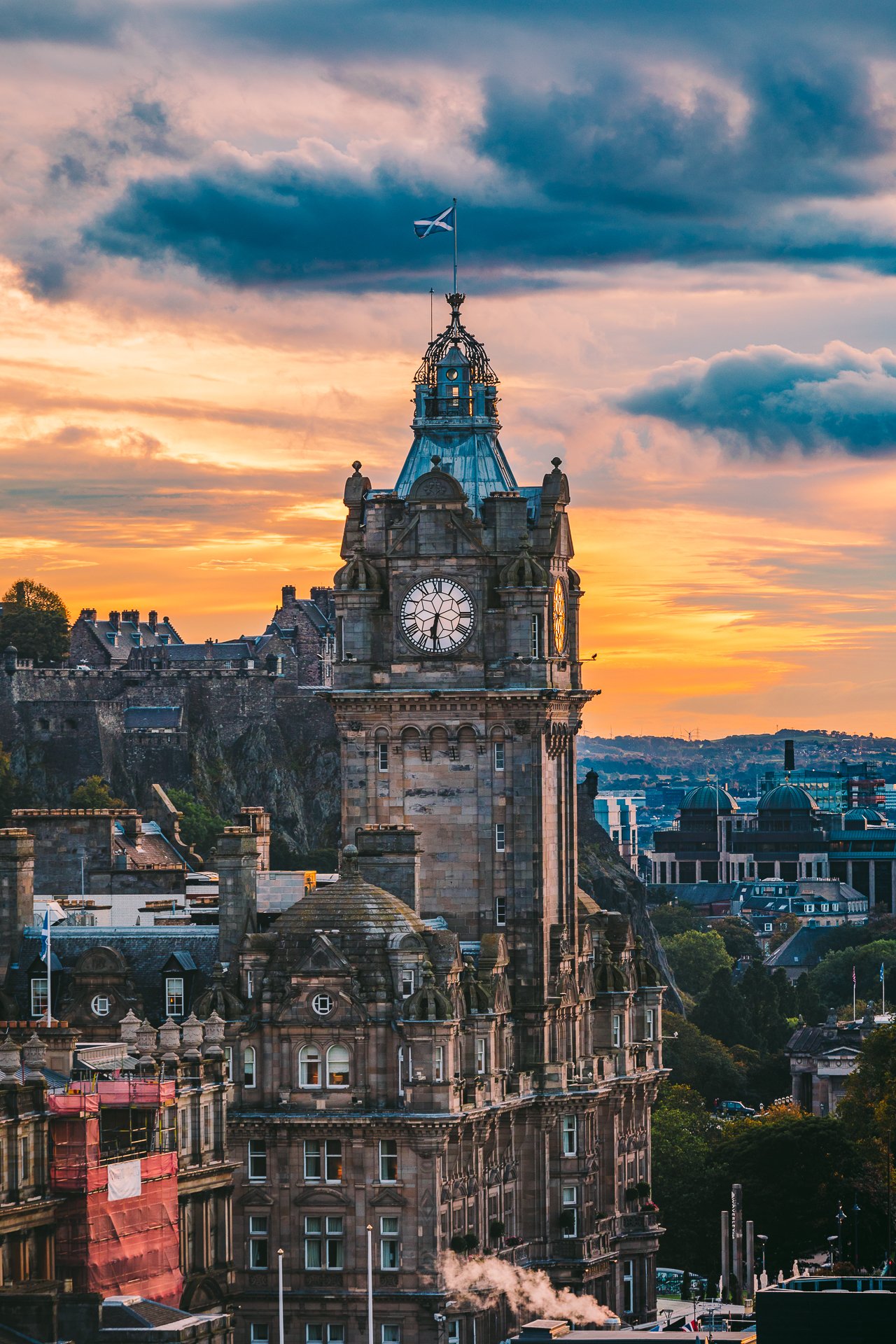 Although I could feel the presence of tourism in Edinburgh, certainly more than in Manchester, it still felt possibly to immerse ourselves in the local culinary scene. There were plenty of bustling neighborhood bars and restaurants that lay just off the tourist path. It reminded me of San Francisco in that way.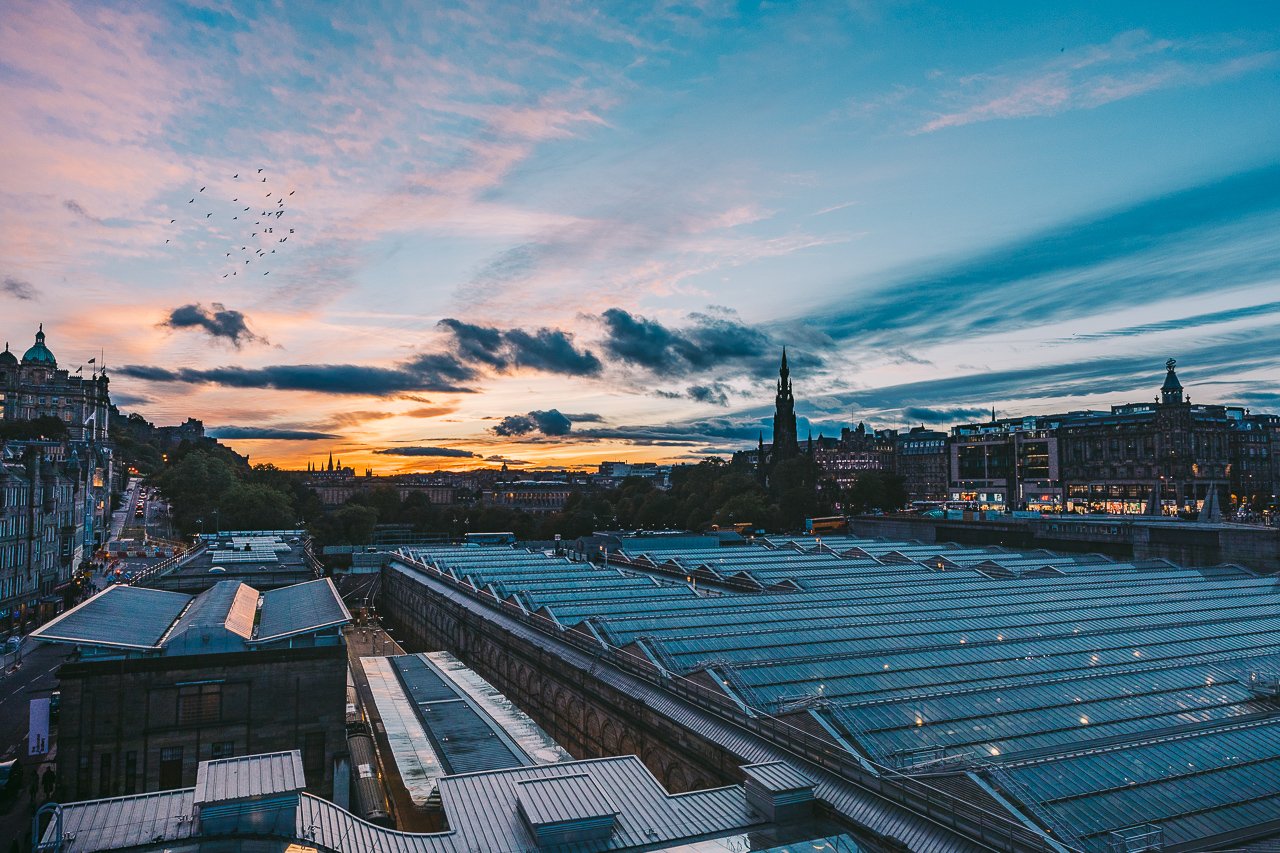 Just to note, my recommendations below are in no way comprehensive. The amount of good food and drink in Edinburgh was truly overwhelming. I suppose it just gives me a reason to come back! 😉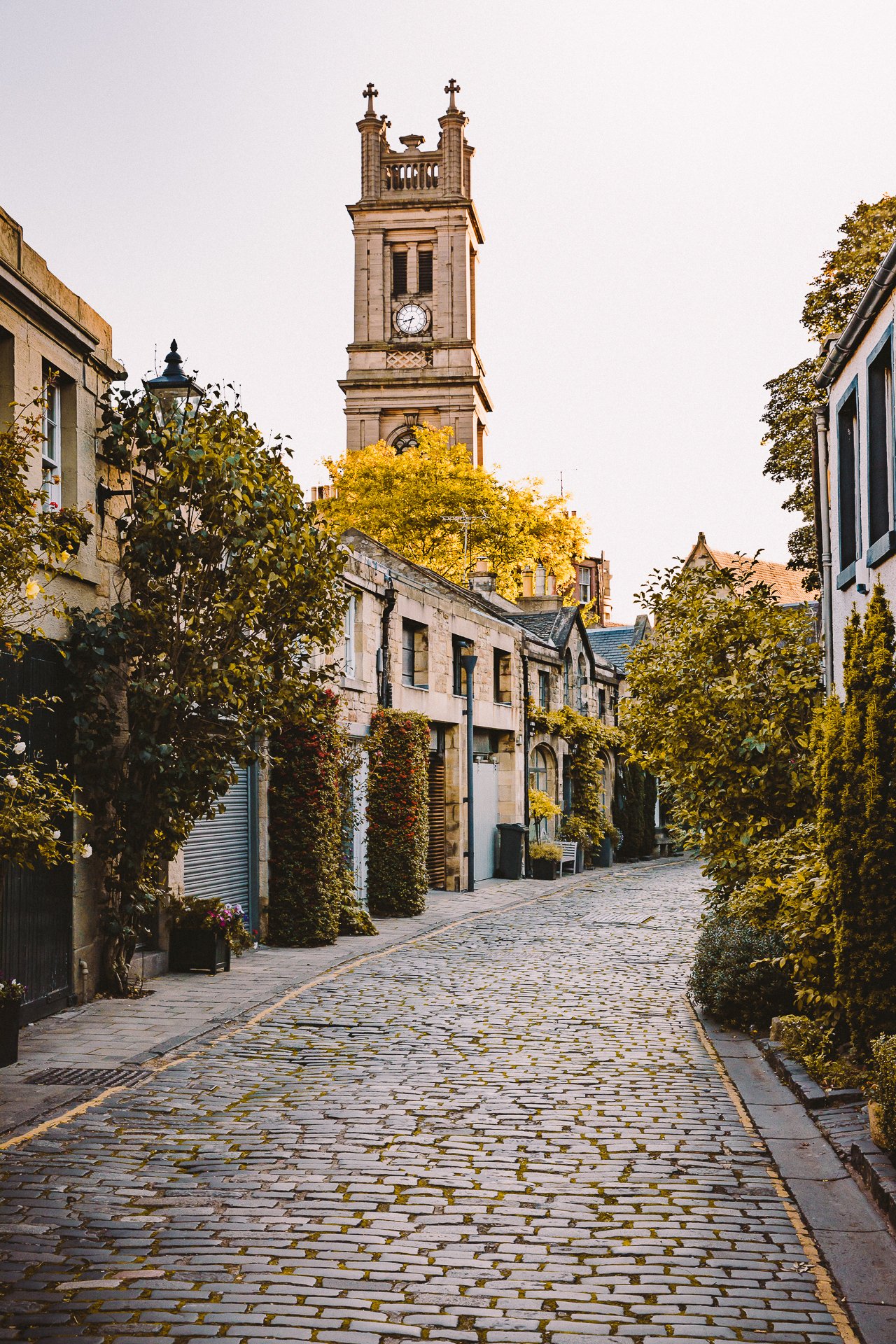 Speaking of which, If you're planning a trip to the Northern UK, I highly suggest you also check out our recent guides to The Lake District and Manchester, as well as HonestlyWTF to read about Erica's UK experience.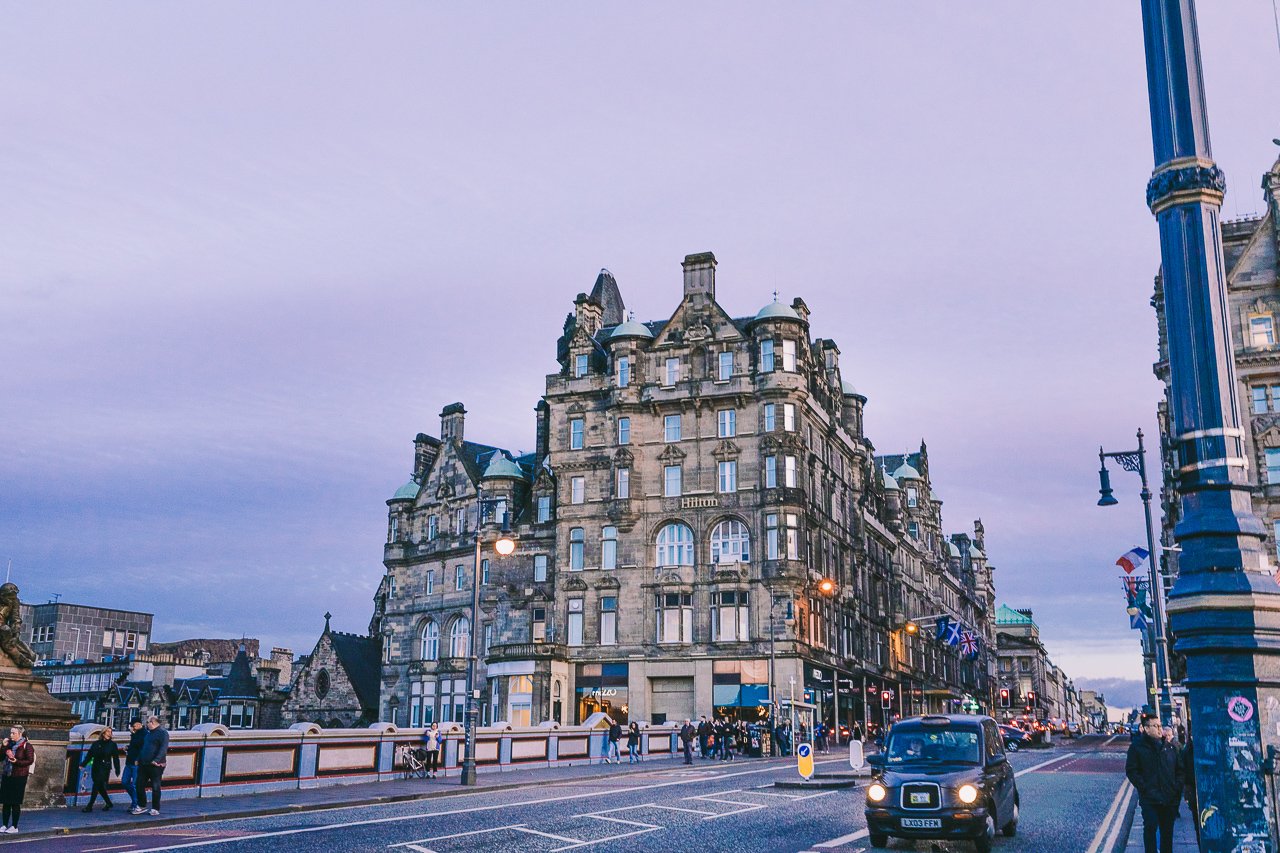 EAT
Twelve Triangles
I stumbled into Twelve Triangles one morning after spending a good 10 minutes staring at all the mouth-watering bread in the window. I ended up spending a peaceful hour reading and eating croissants. I cant' wait to go back and try some of their tasty looking sandwiches.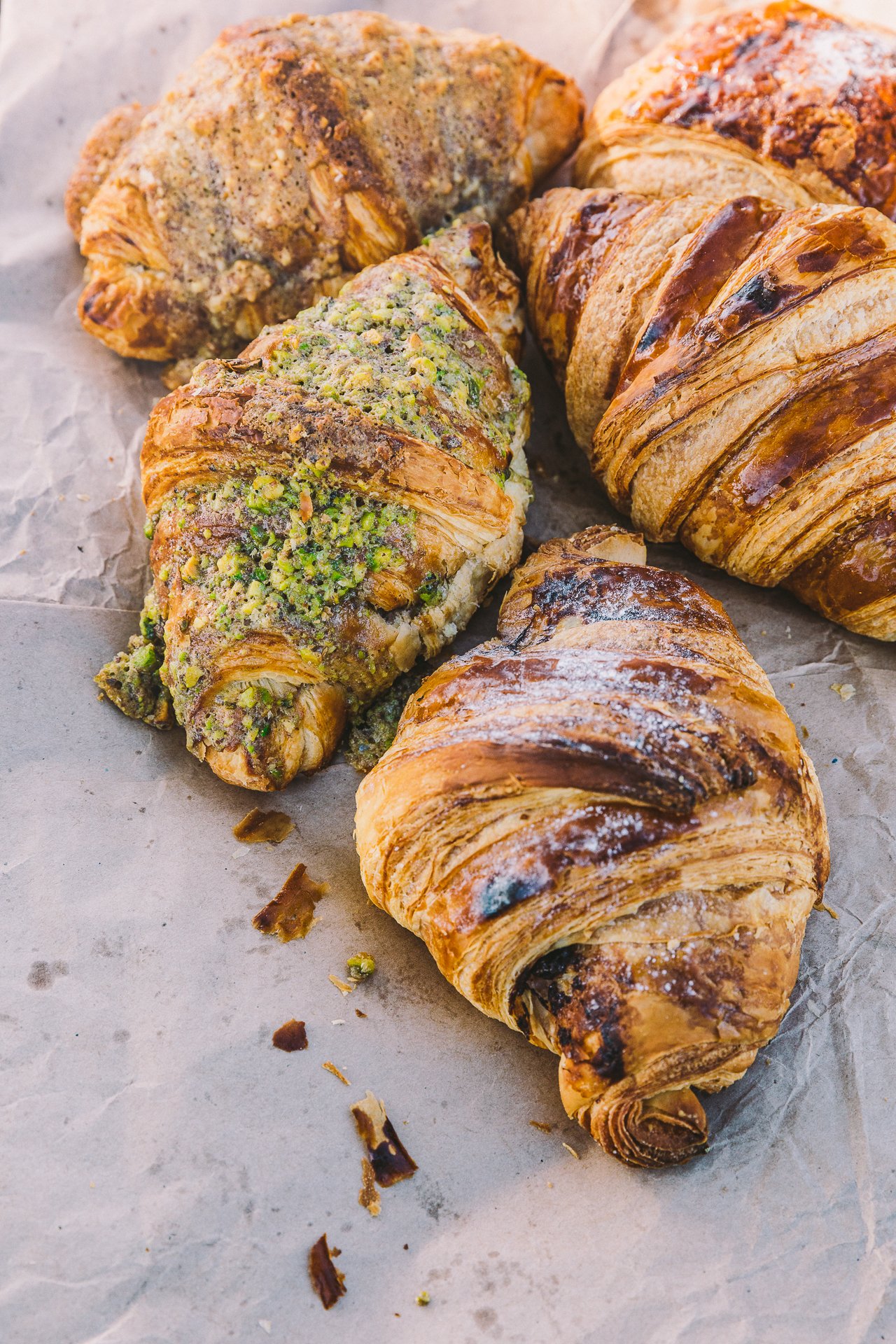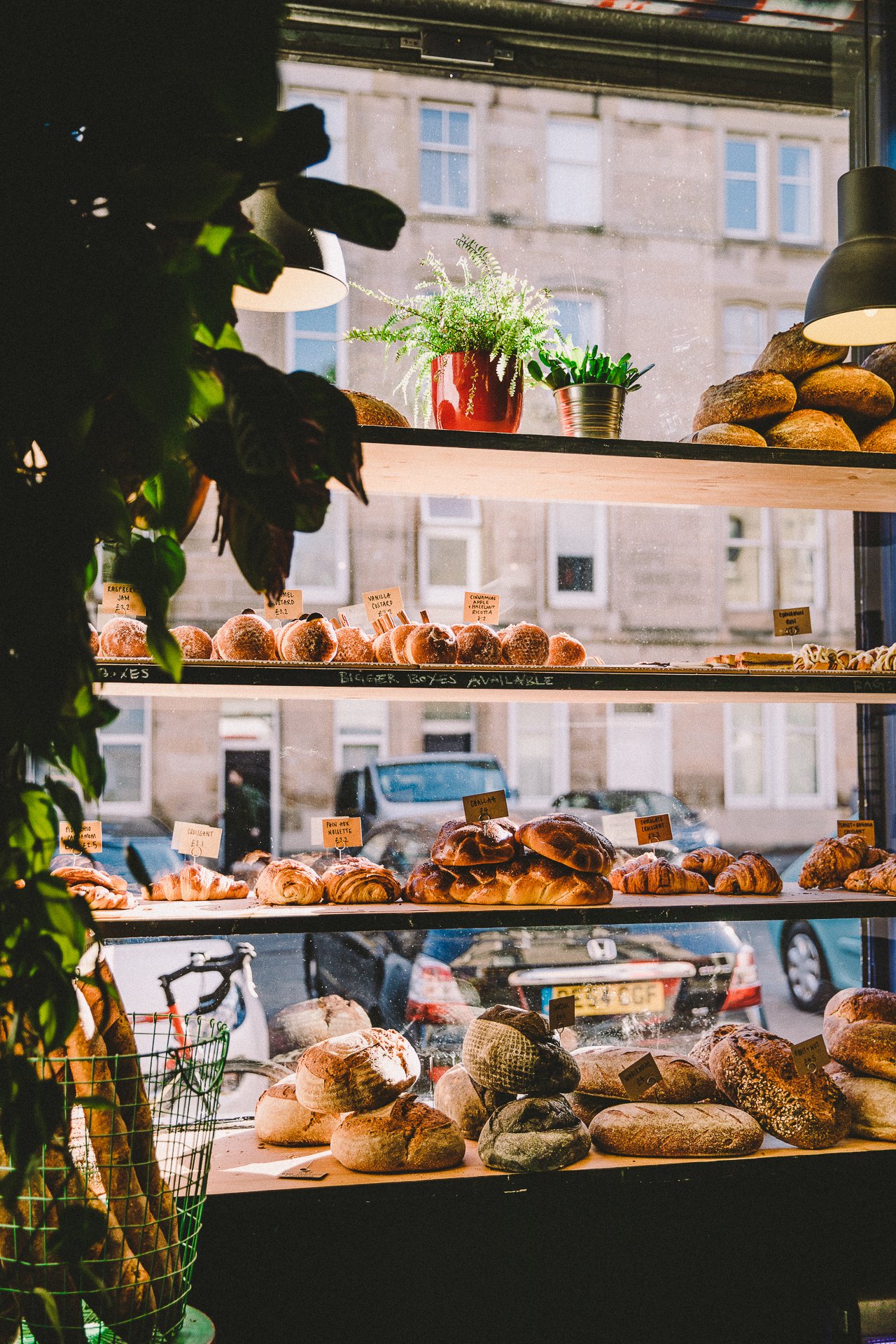 Newhaven Fish Market
Our first and only fish and chips of the trip  and it did NOT disappoint. The restaurant was bustling, clean, and overflowing with all sorts of fresh fish to choose from. Everything we ordered hit the spot. Highly recommended!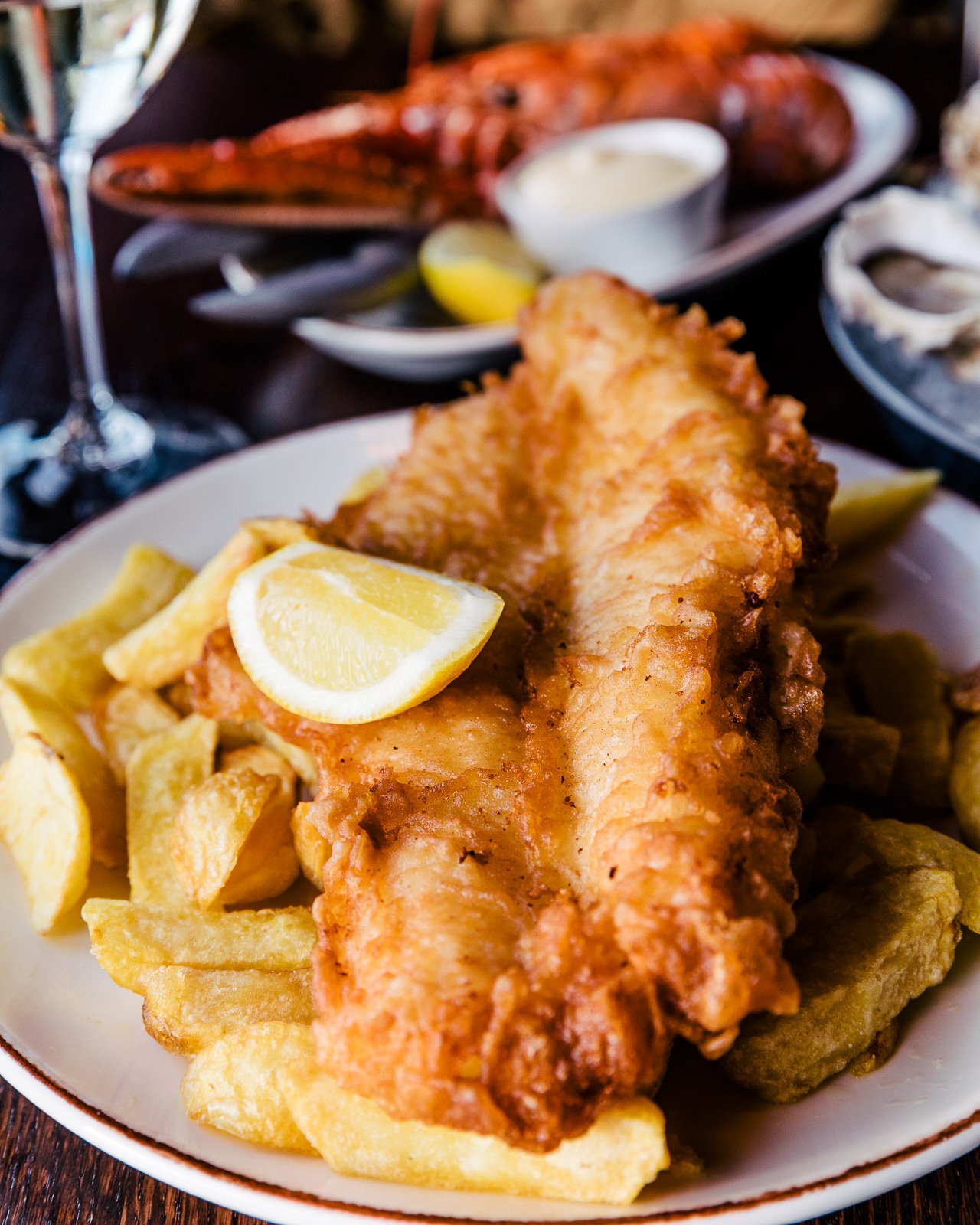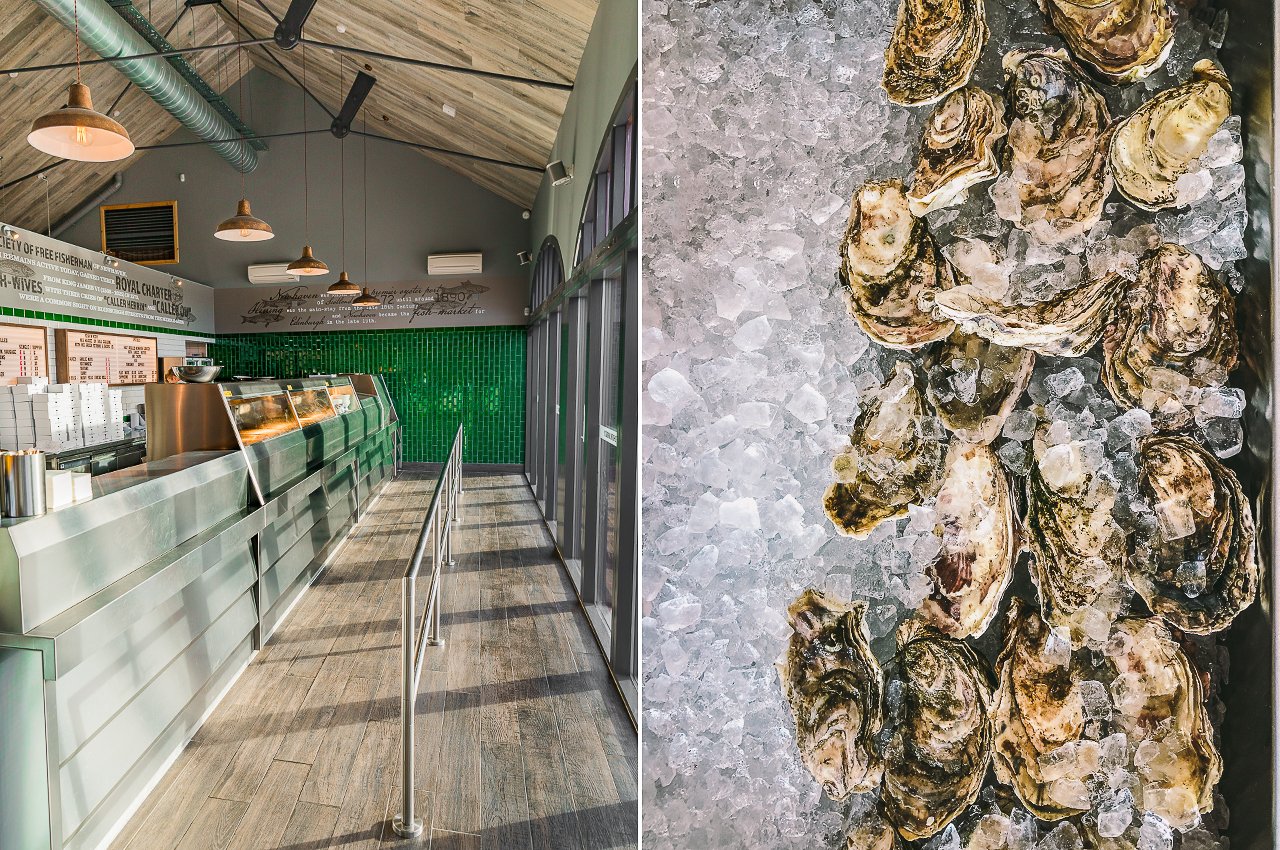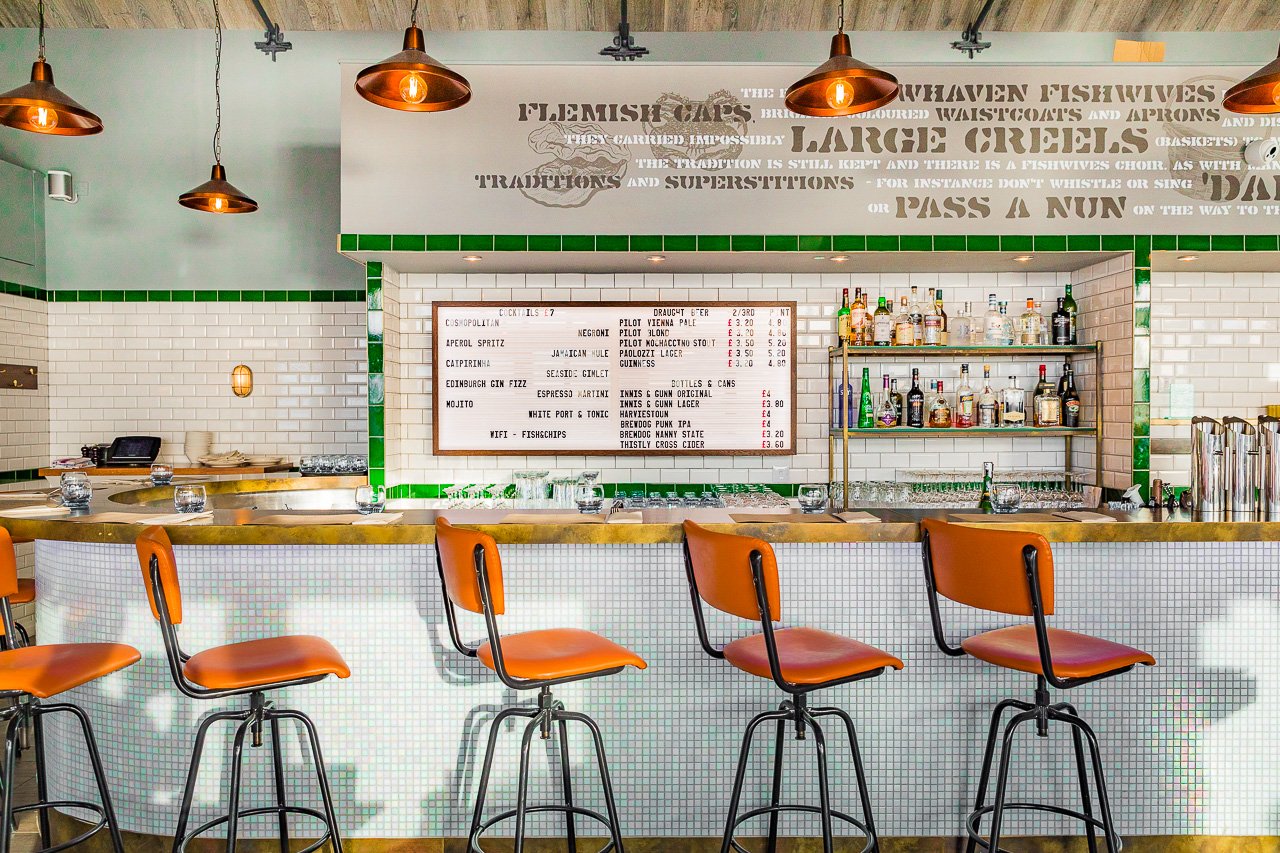 The Bearded Baker
I stumbled into this tiny cafe and bakery by chance and was blown away by their donuts. I couldn't choose between the white chocolate pistachio and the raspberry jam, so I just had to get them both! There seemed to be a steady stream of regulars passing through the door grabbing coffee or pastries for their morning commute. Apparently they make tasty bagels too!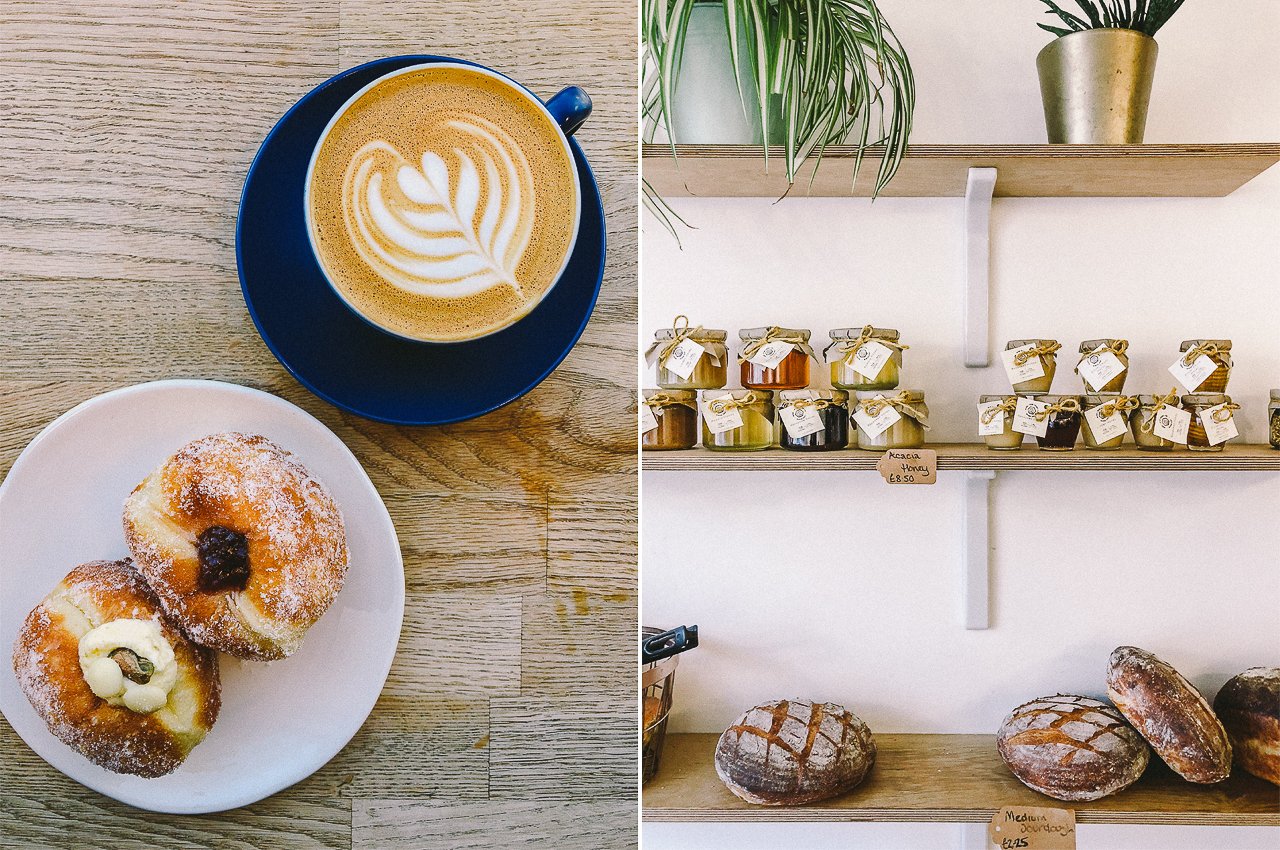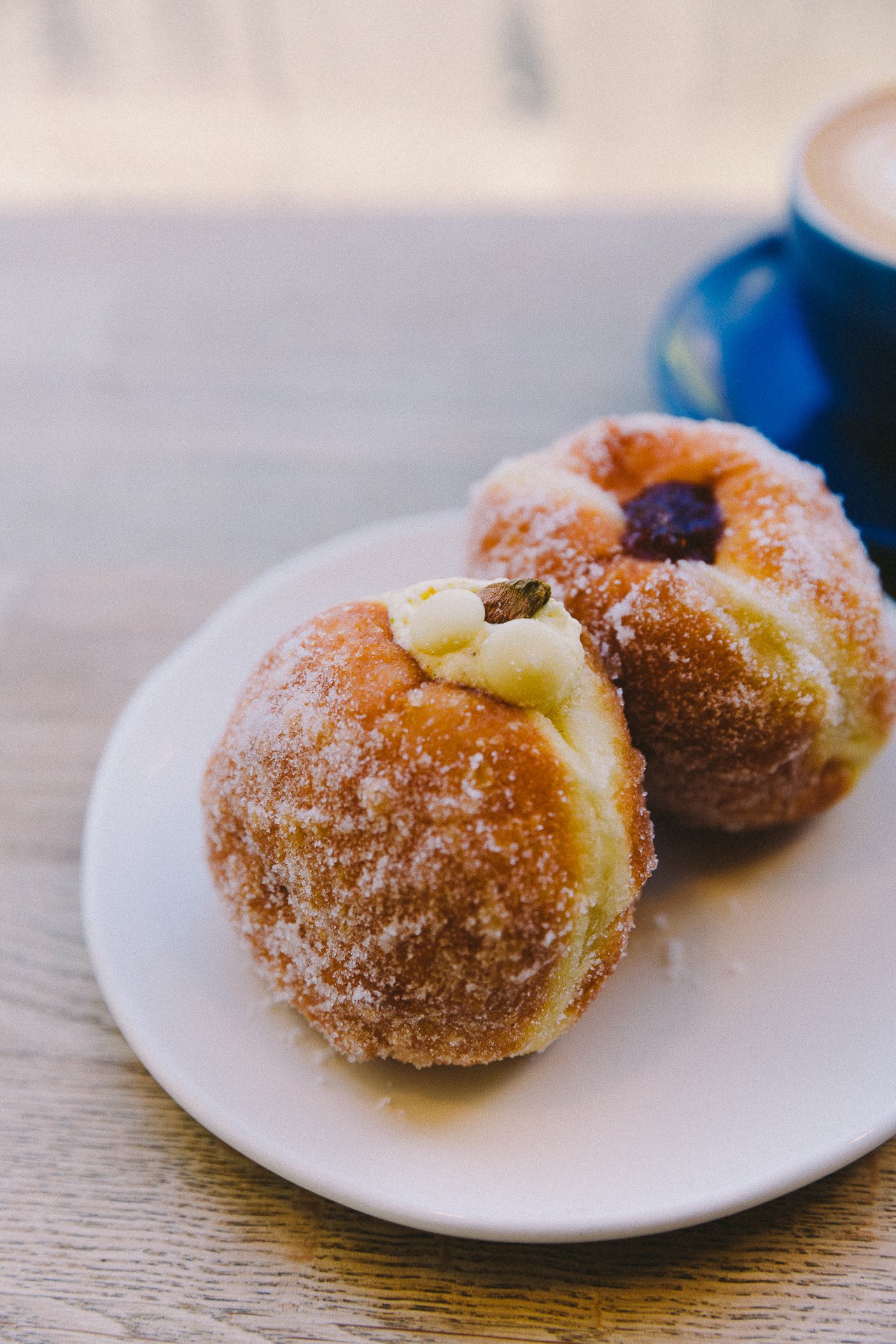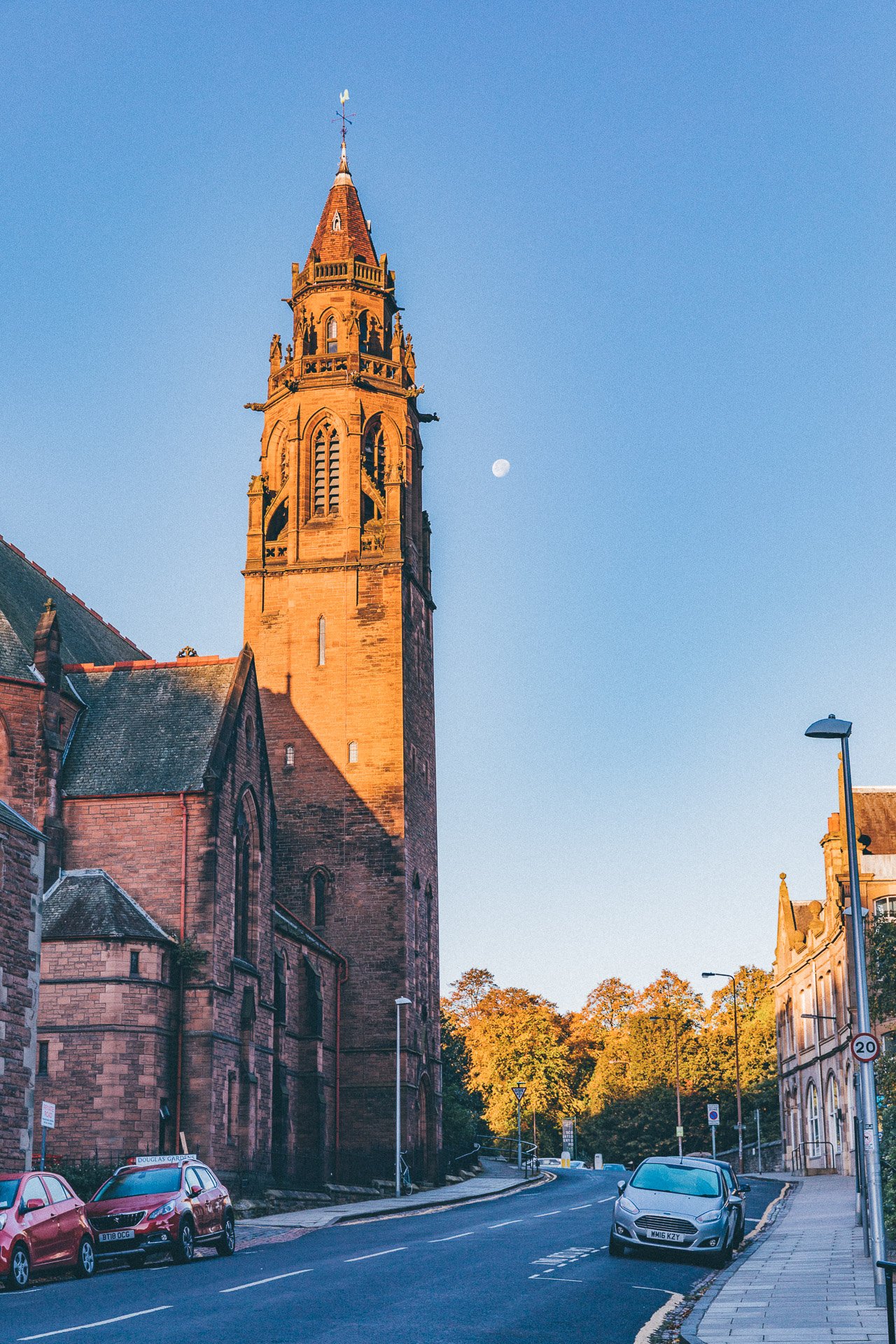 The Gardener's Cottage
I am still thinking about The Gardener's Cottage. It just might be my favorite meal of the entire trip. We went for lunch, which was nice as it wasn't too crowded, and the daylight actually helped contextualize its place within the gardens. After all, it really is an old gardener's cottage, built in 1836 at the base of Calton Hill. The decor is simple, rustic, and seating is communal. The dining room is directly adjacent to the kitchen, and it was a treat to easily be able to watch the chefs as they prepped for service.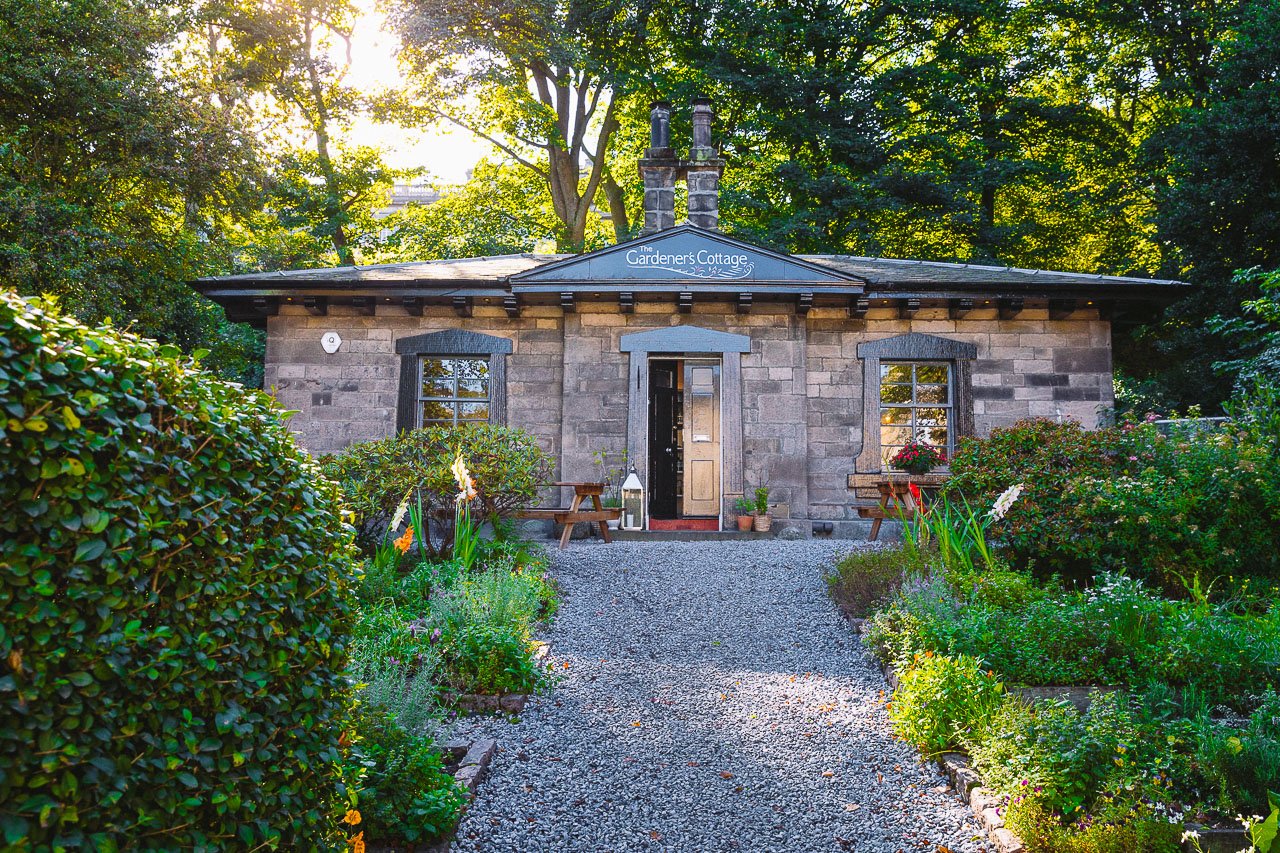 Food was beautifully seasoned and exploding with flavor, starting with the bread course – Quay Commons sourdough served with a beautiful potted kipper and diced apple. It was dangerously delicious!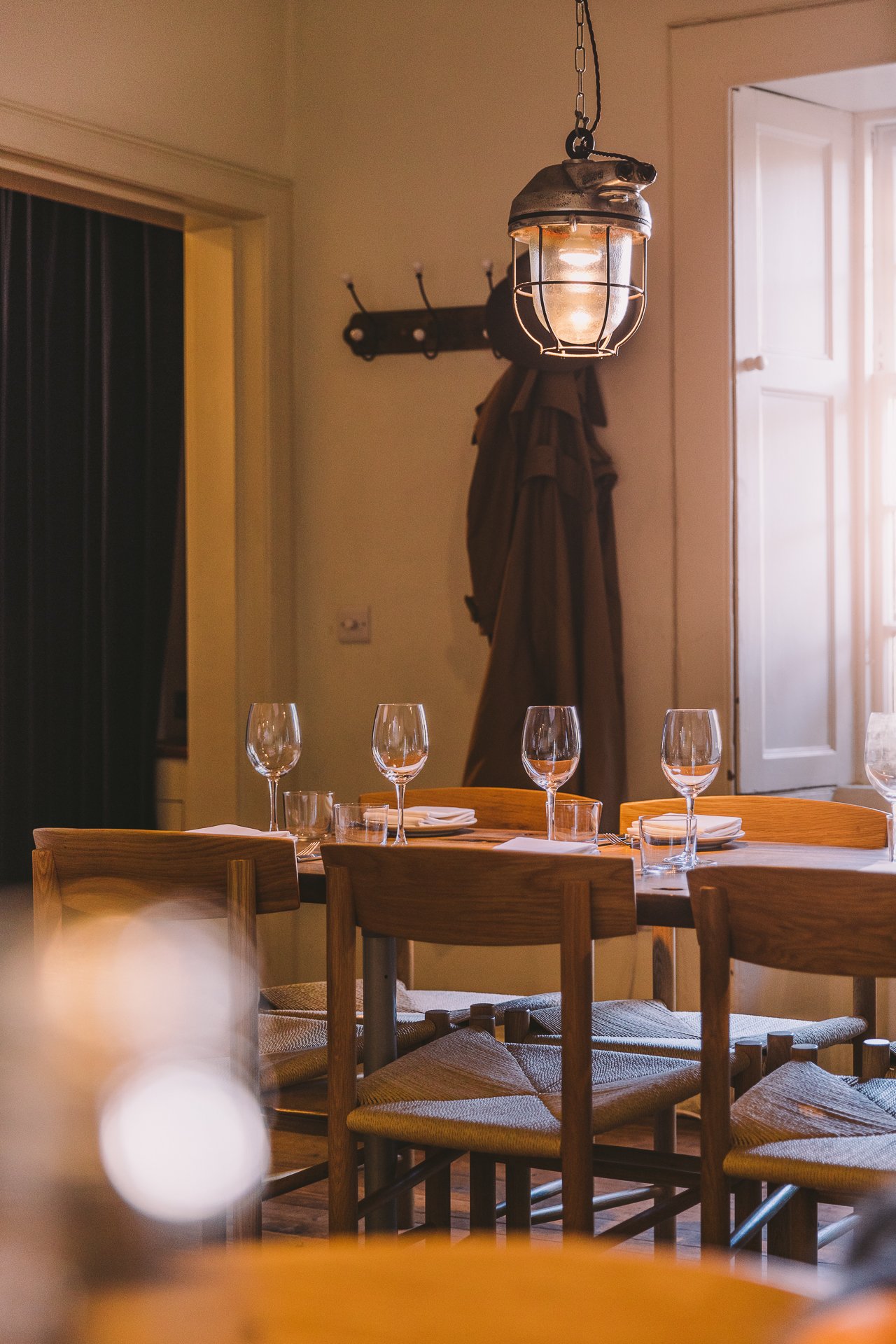 Next up, we went big and ordered all three main lunch courses: artichoke tart with kale and carrot; cod with salt baked celeriac, remolade, and sea vegetables; pigeon with carrot, cauliflower and a red wine reduction.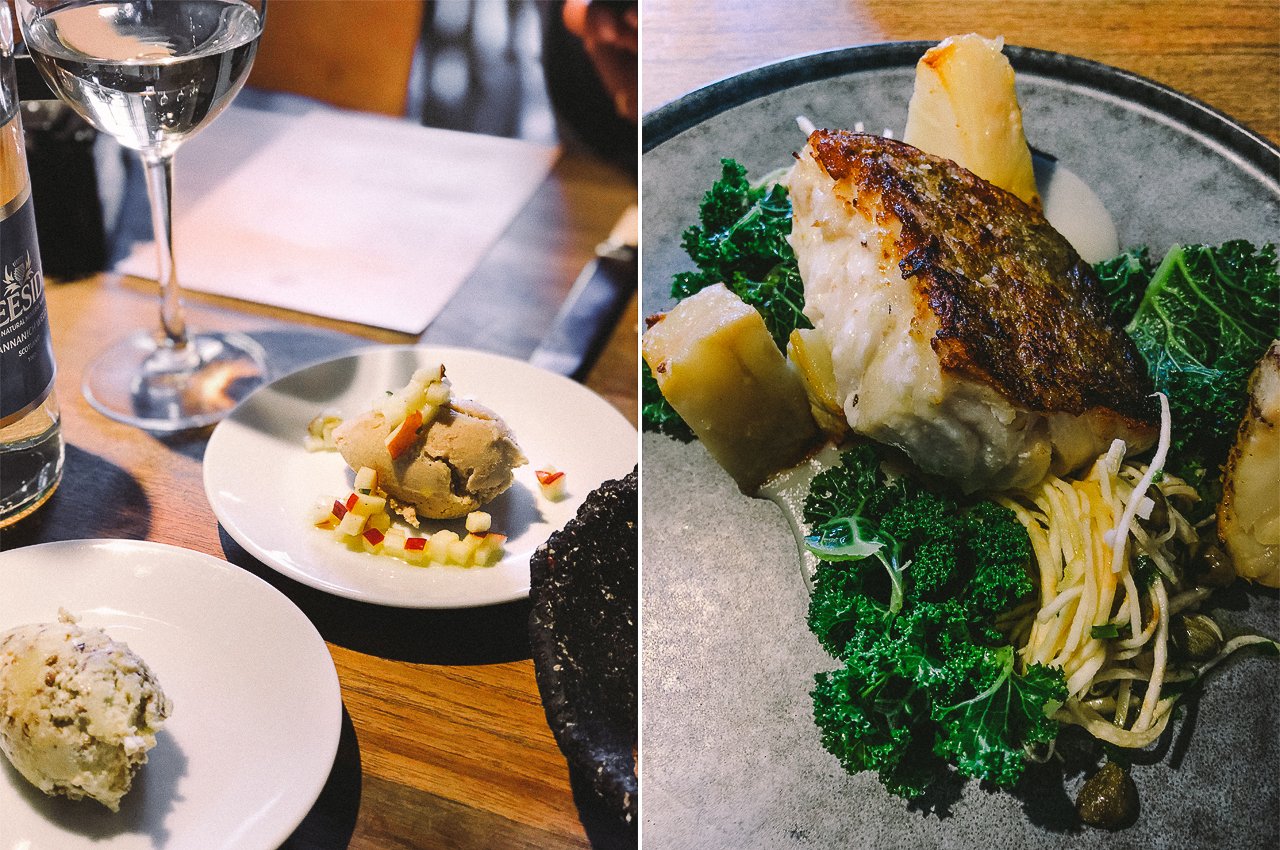 Overall, I was incredibly impressed with our meal at the Gardener's Cottage. The food was wholesome, fresh, and flavorful. Every single component had a purpose.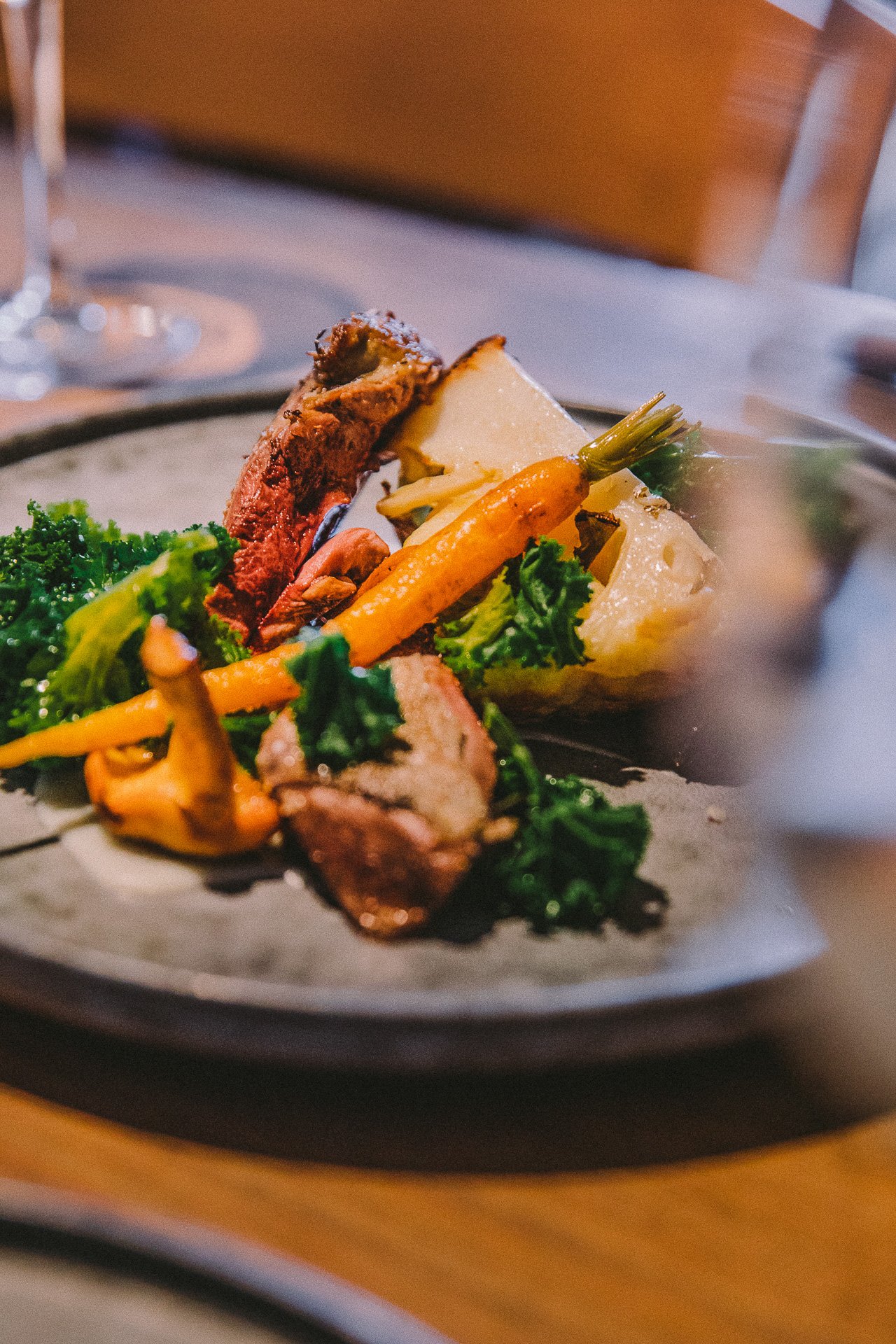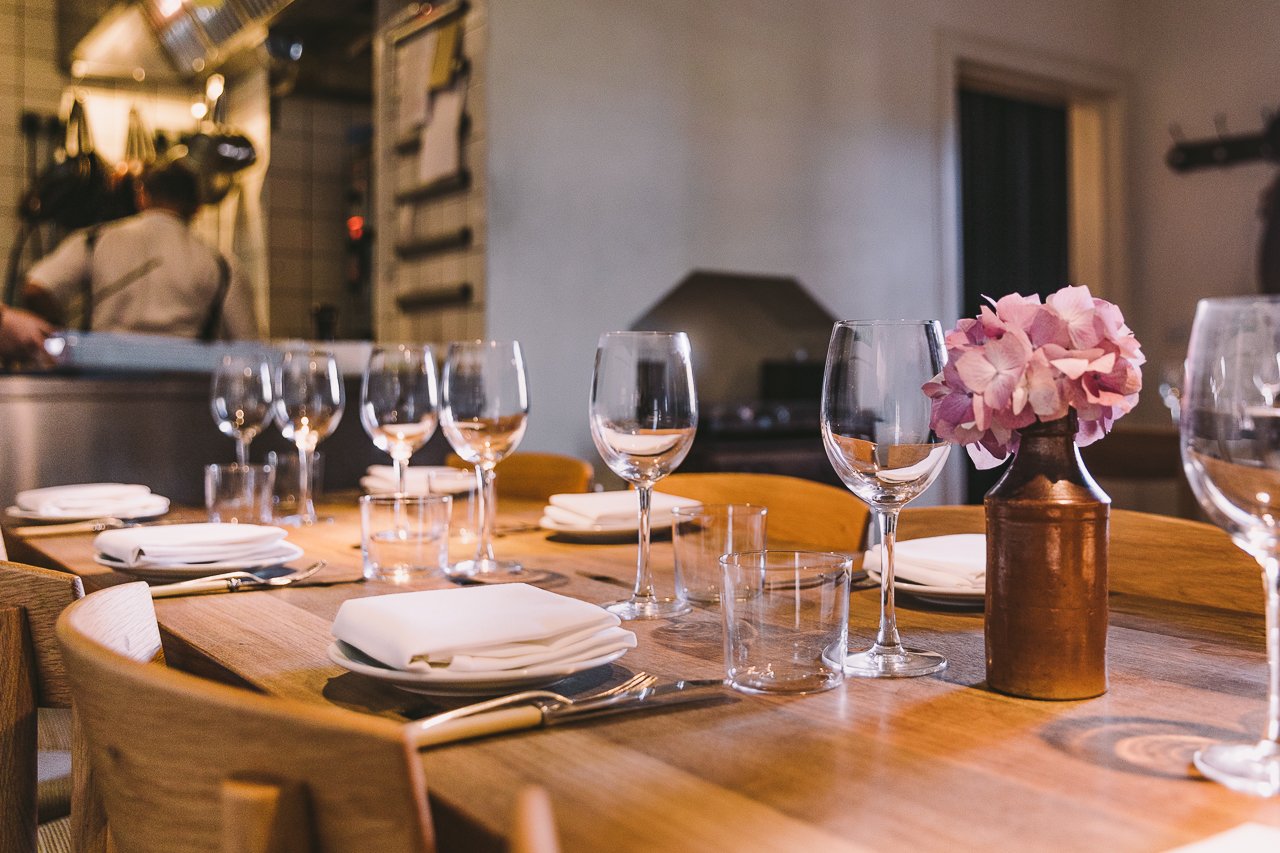 Mary's Milk Bar
Absolutely loved this quirky little gelato spot in the Grassmarket. They're known for their hot chocolate float (which we ordered, of course), but I'd also recommend a simple cone of their salted caramel gelato if available. A view of Edinburgh Castle from the shop is a nice bonus 🙂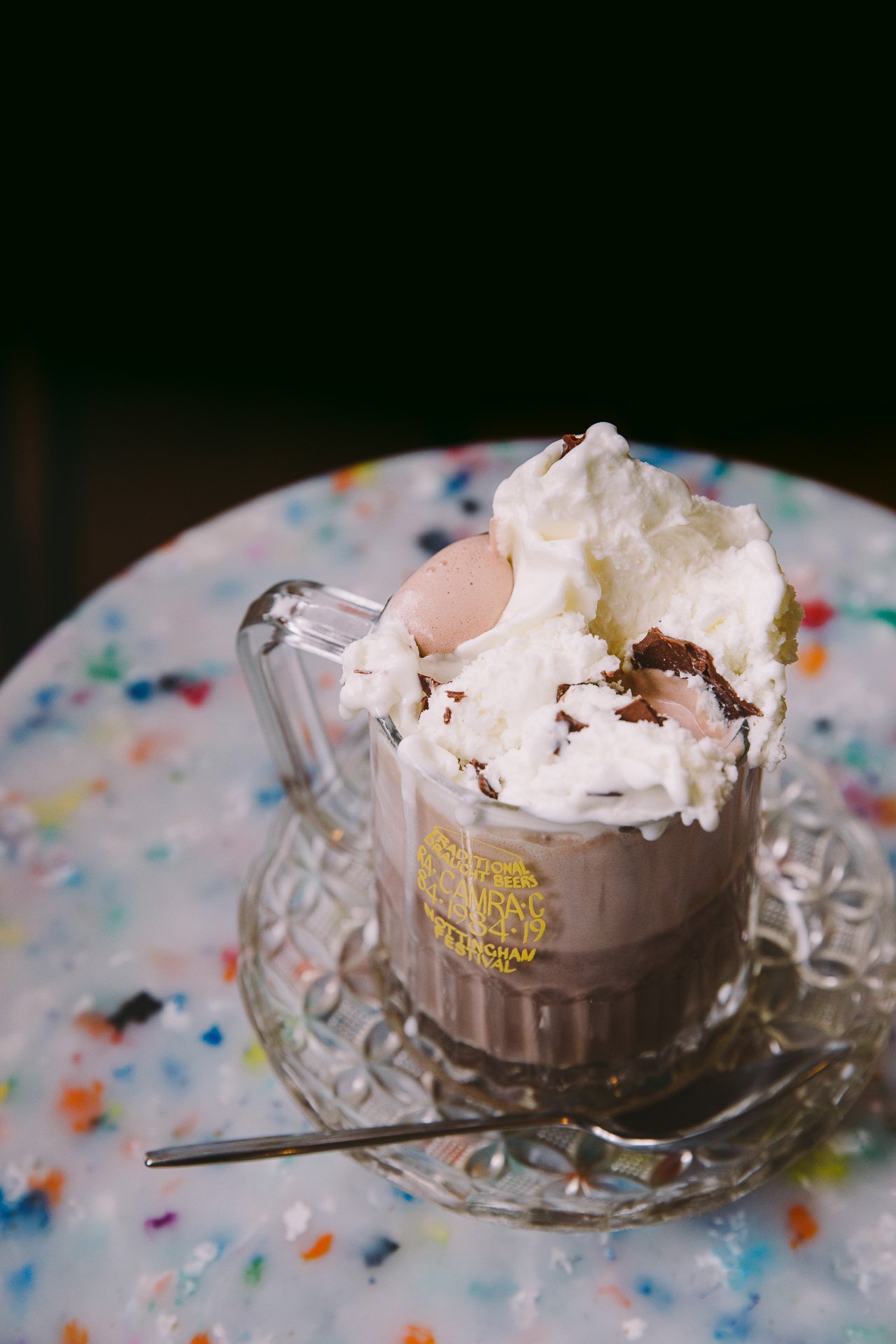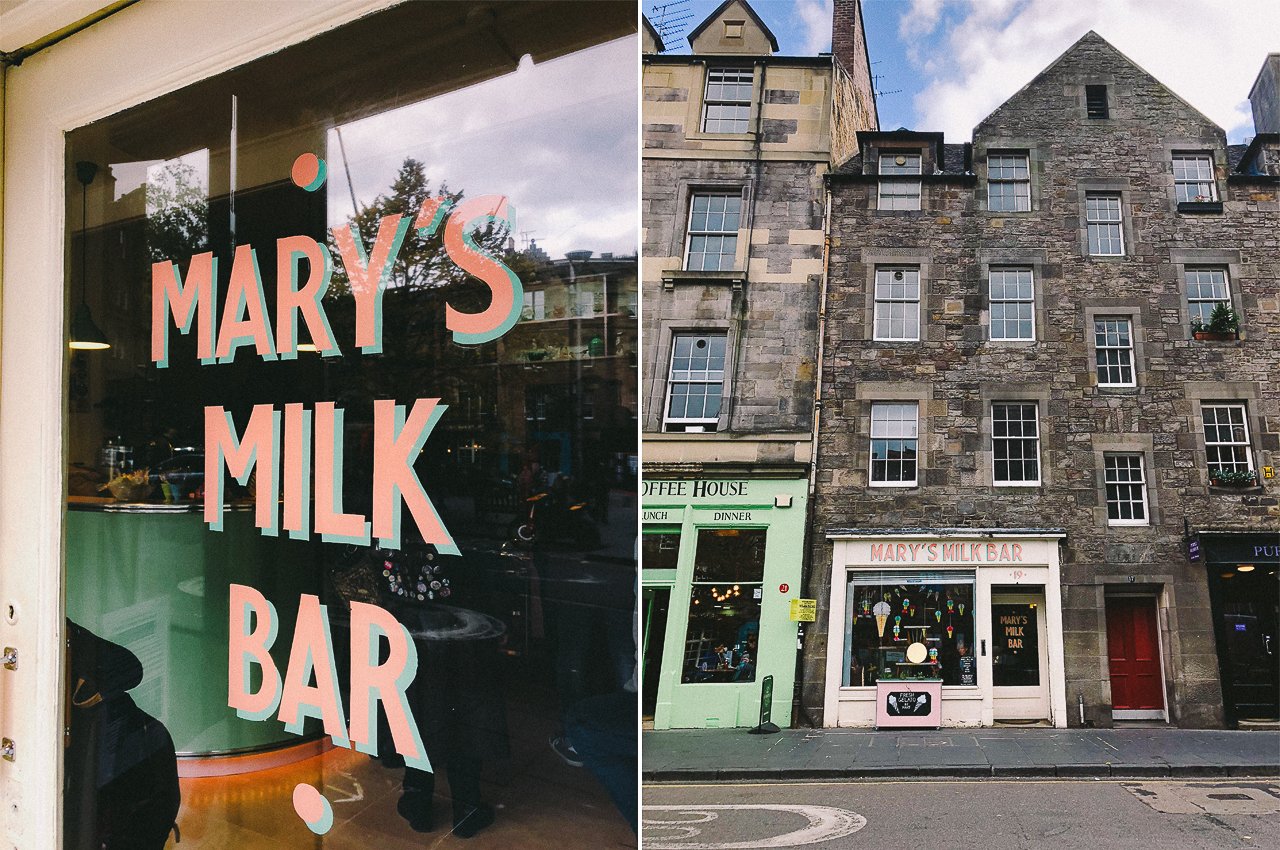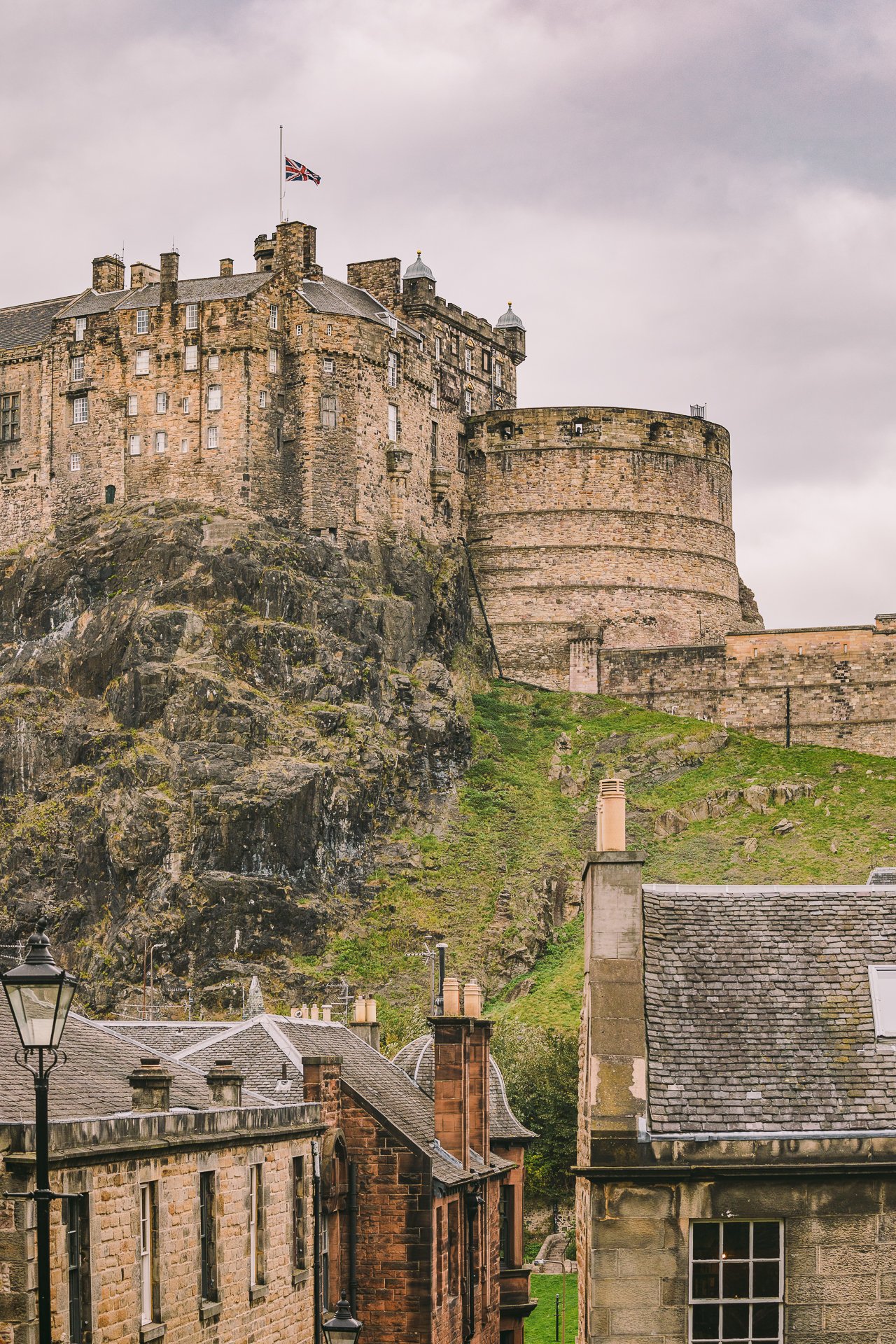 The Marshmallow Lady
For those of you with a SERIOUS sweet tooth (and I mean serious), the Marshmallow Lady has you covered.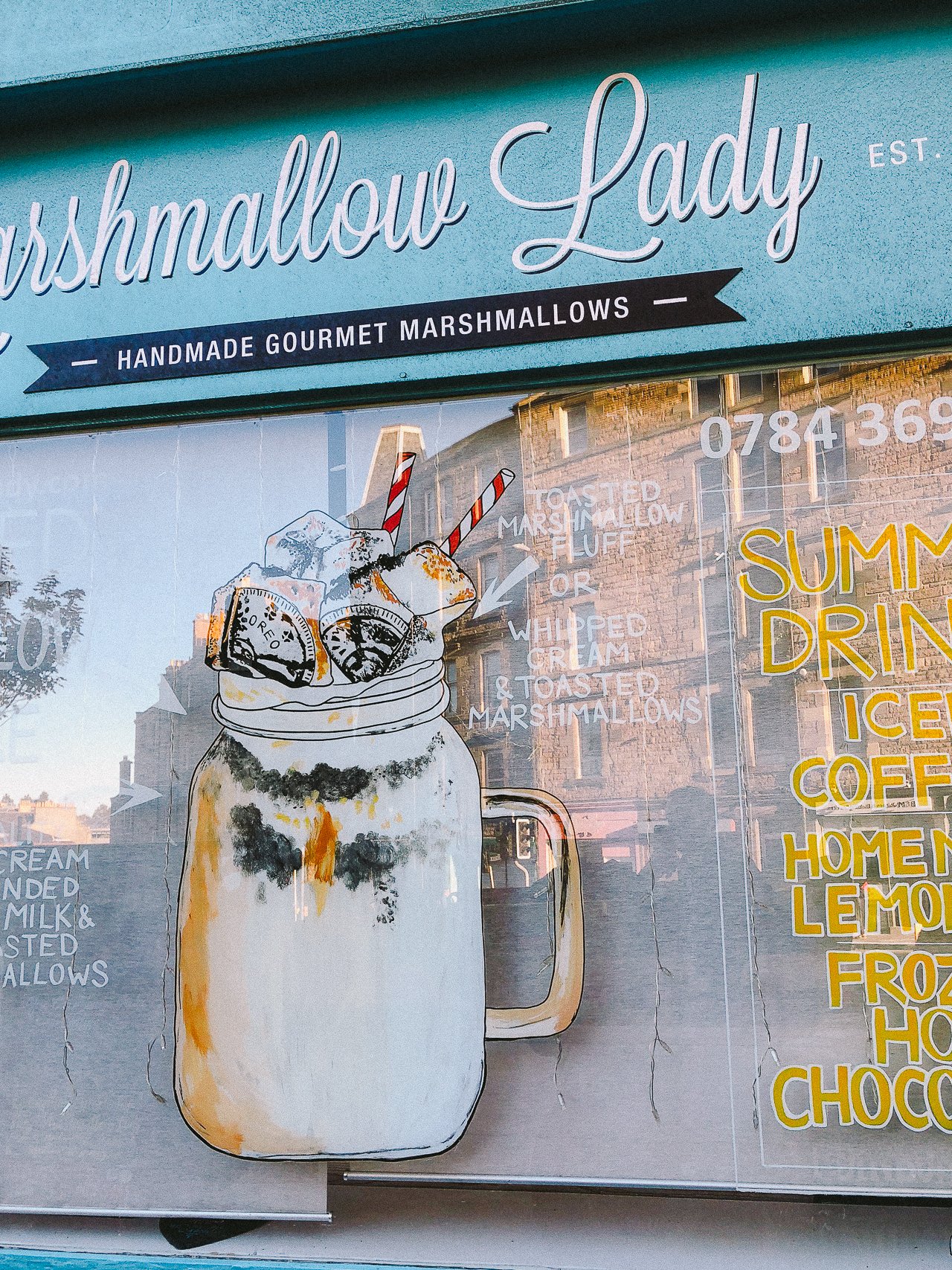 Voyage of the Buck
Our last proper meal in Edinburgh, Voyage of the Buck ended our trip on a high note. We enjoyed an incredible crispy pig cheek salad with apple, chicory and blue cheese. They also happen to have a killer cocktail list!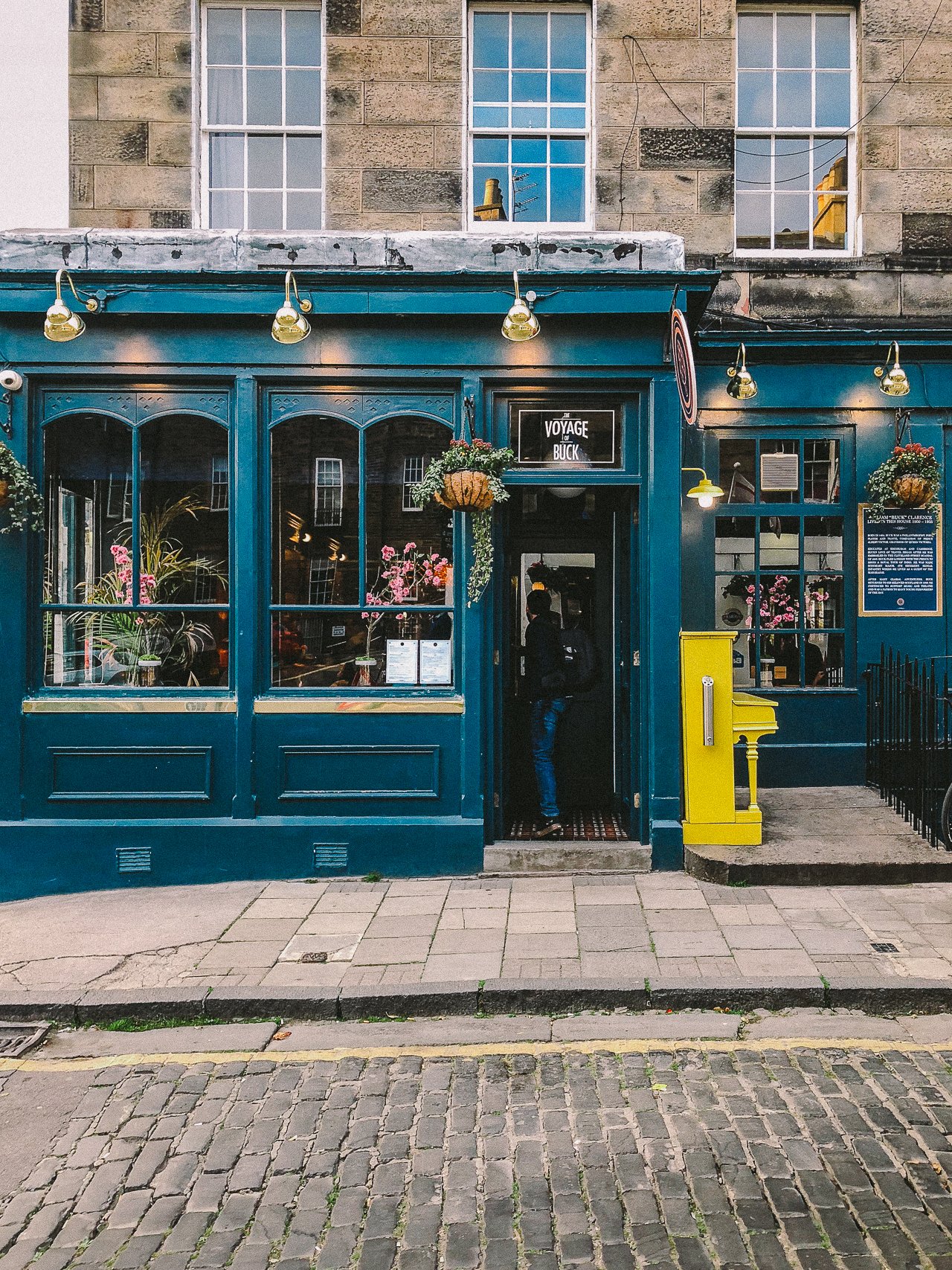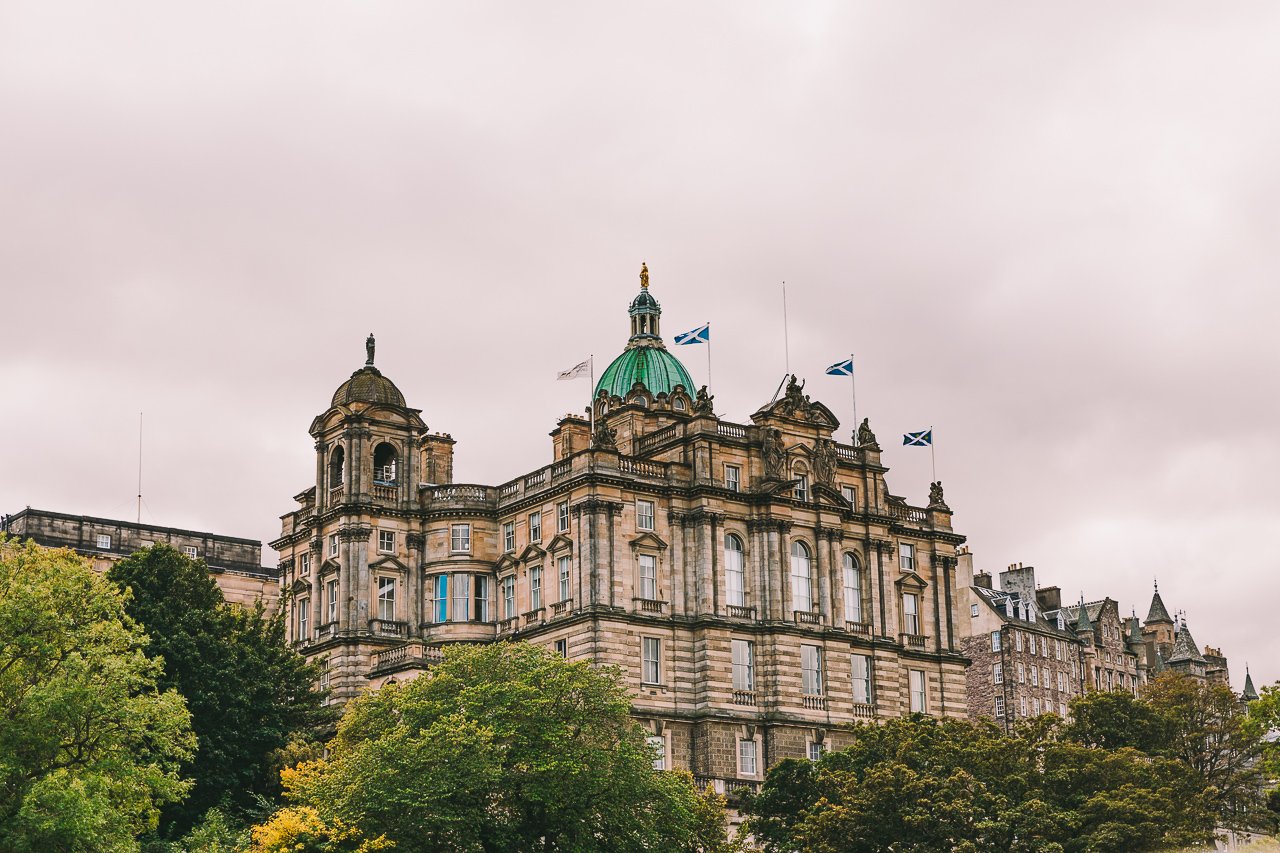 Other tasty morsels . . .
Love Crumbs
Love love LOVE the vibe of this little cafe. Such a cozy atmosphere, and their cakes are to die for!
Makars Gourmet Mash Bar
Excellent traditional Scottish fare – haggis, bangers and mash, sticky toffee pudding? Please and thank you!
Forage and Chatter
Forage and Chatter pride themselves in featuring Scottish cuisine comprised of locally-sourced ingredients. Sample menu items include: red deer loin with parsnip, chicory, and beetroot, and wild halibut with spelt, chanterelles, and sea vegetables.
Pinnies and Poppy Seeds
The handmade Scottish shortbread from Pinnies and Poppy Seeds is out. of. this. world!
Tasty Buns Bakery
Another lovely little bakery cafe with the most indulgent little treats (some of them made with booze ;)).
Fishers
If you're searching for seafood, look no further than Fishers.
Oink!
Don't let the seafood steal the show. Pig out on the pork at Oink!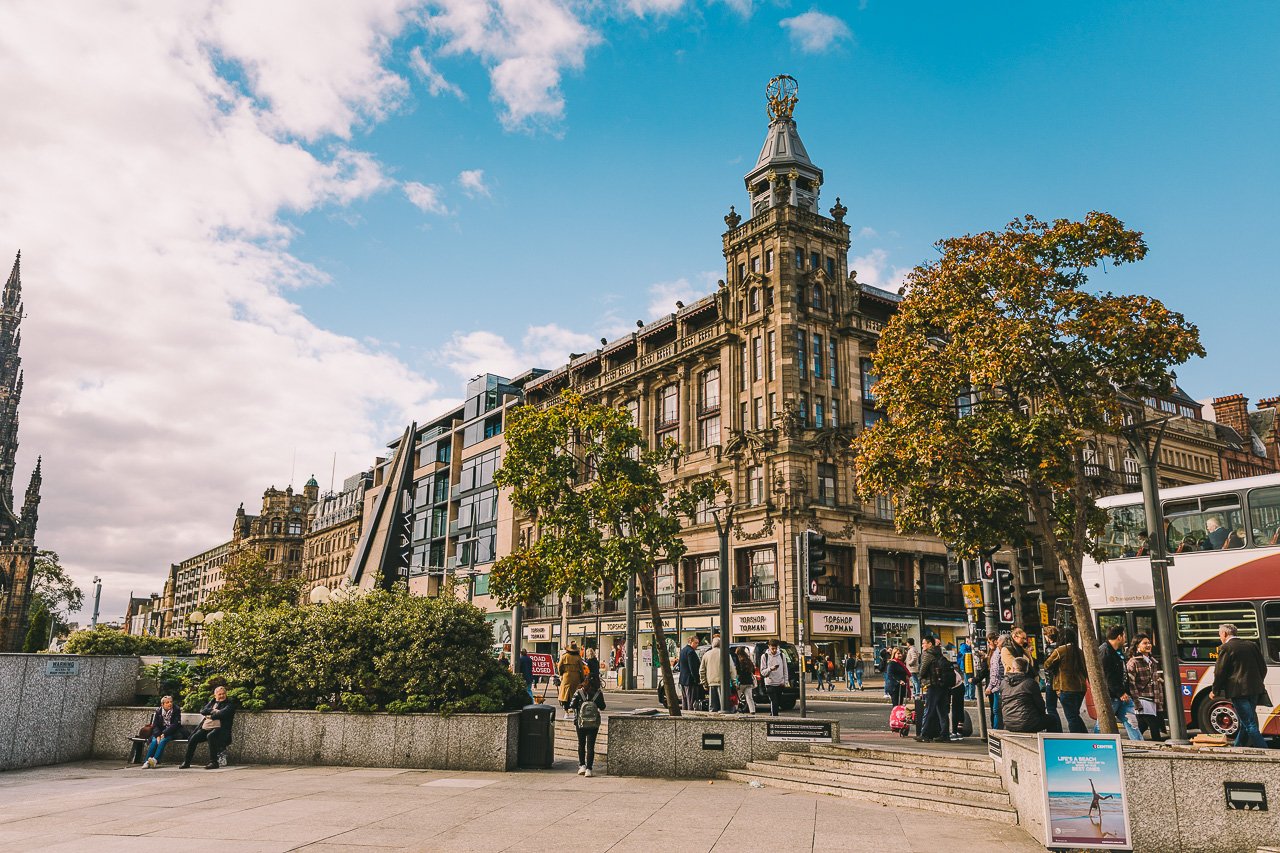 DRINK
Lebowski's
There should be one rule in life: When one encounters a Lebowski's, one must enter and order a White Russian.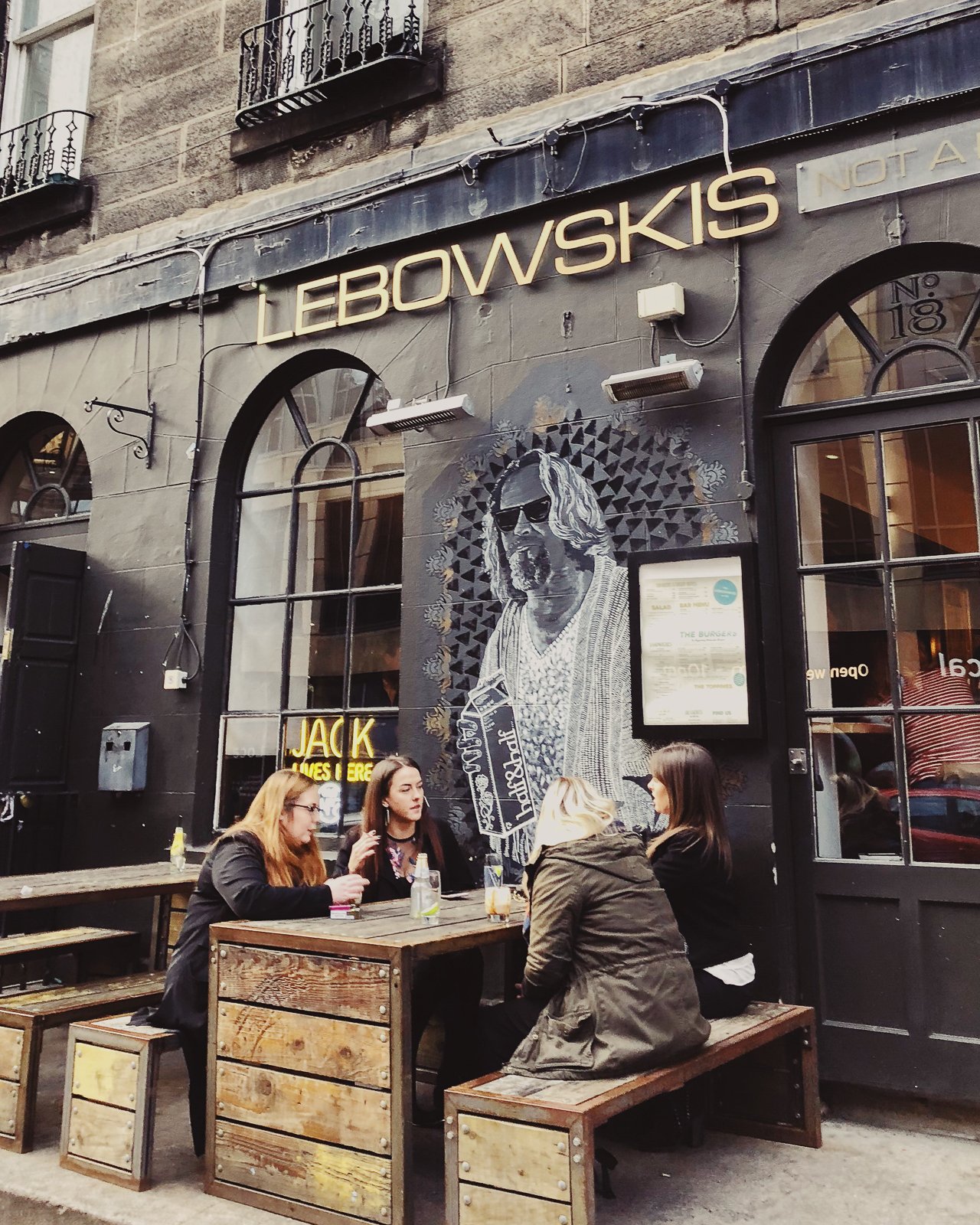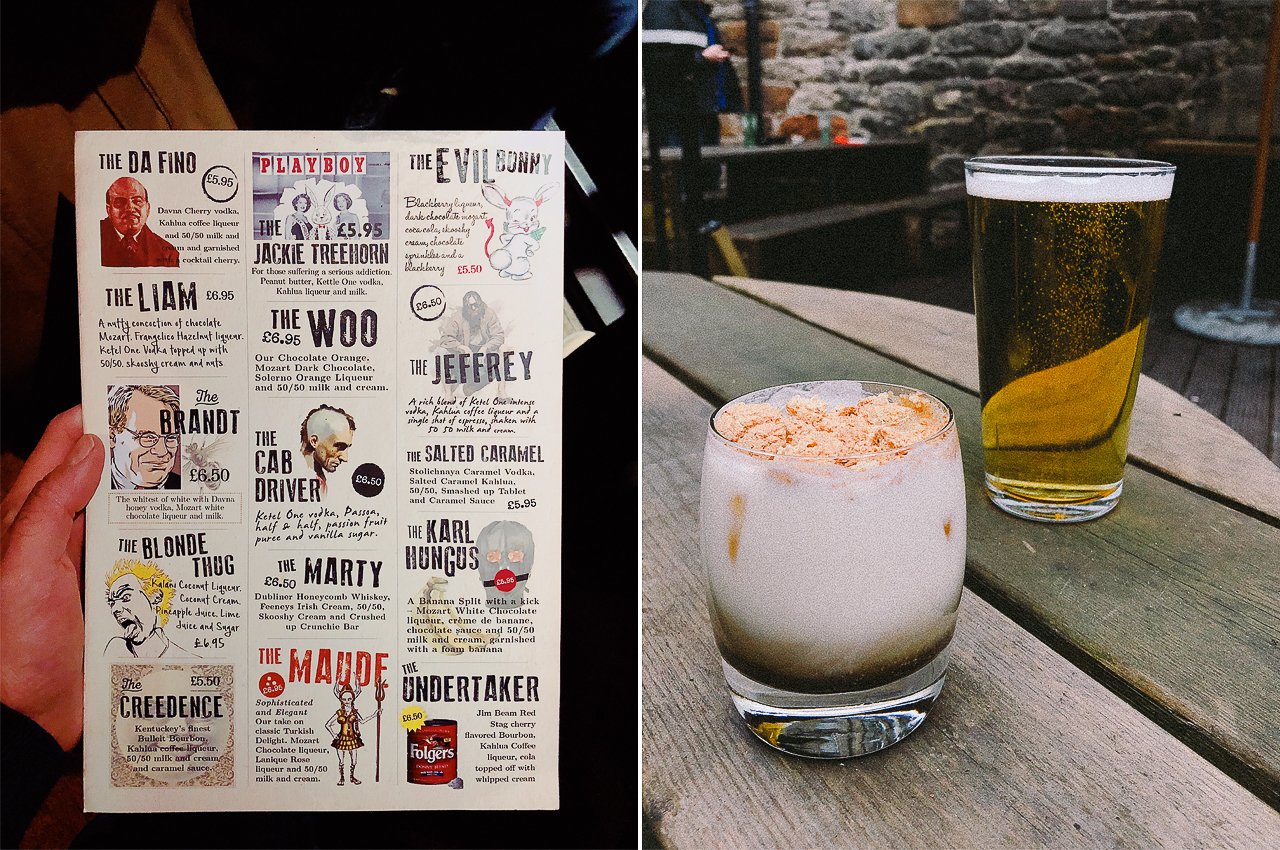 The White Hart Inn
Hard to pass up arguably the oldest pub in Edinburgh.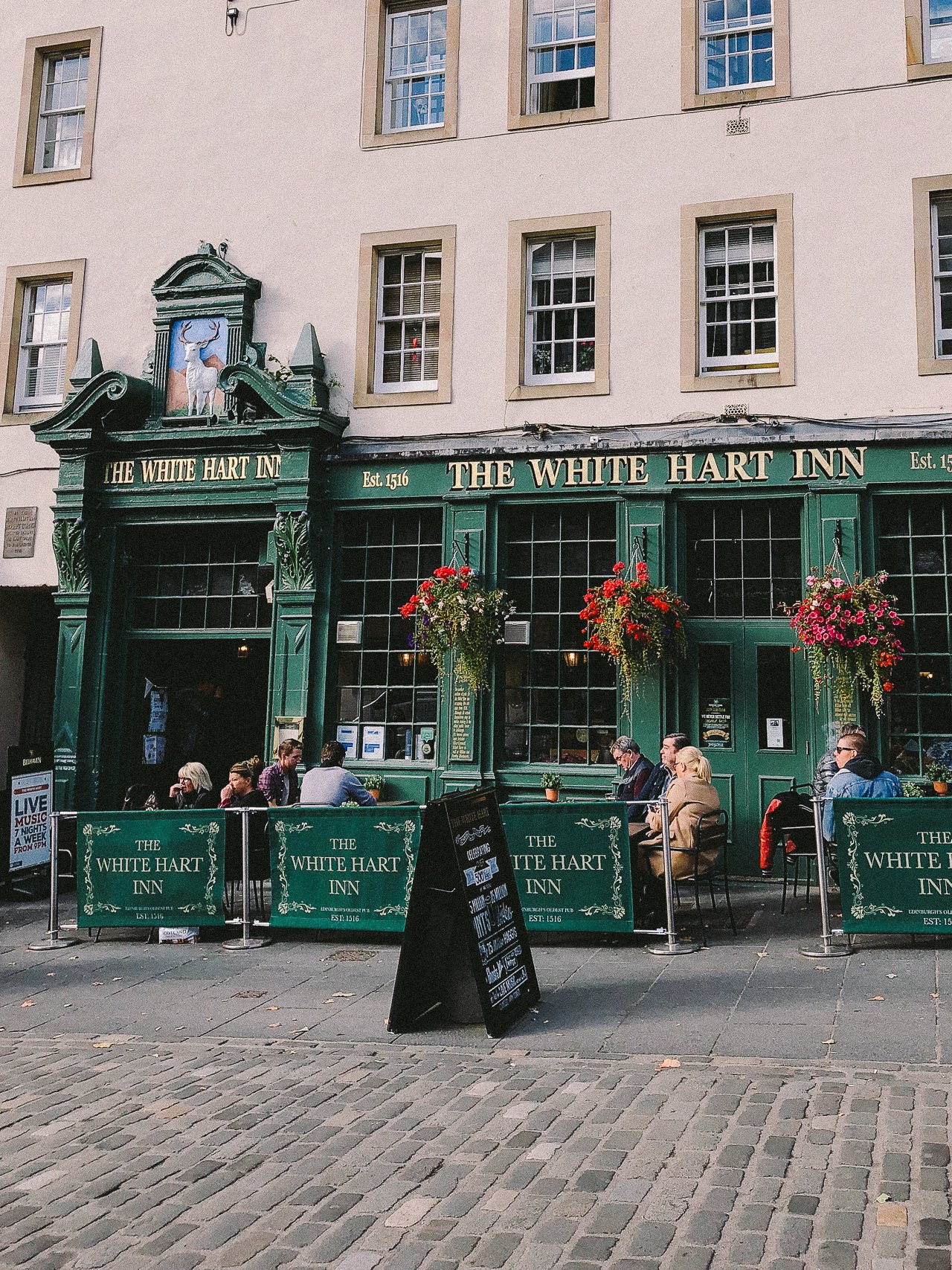 Maison de Moggy
Cat lover? Out of all the cat cafes we passed in the UK (there were surprisingly quite a few), Maison de Moggy was by far the busiest.
The Last Drop
Erica and I grabbed a couple pints at this traditional pub while wandering the Grassmarket.
The Bon Vivant
Charming little spot that offers tasty tapas-style small bites, inviting atmosphere, superb cocktails and a TON of wine!
The Devil's Advocate
Awesome restaurant in Old Town with an impressive cocktail list, wine, aaand whisky!
Bryant and Mack Private Detectives
I felt right at home at this intimate speakeasy hidden away in the New Town. See if you can find it 😉
The Fat Pony
A comfortable little wine bar on Bread St. They've recently added a guest food menu in addition to their regular cheese and charcuterie.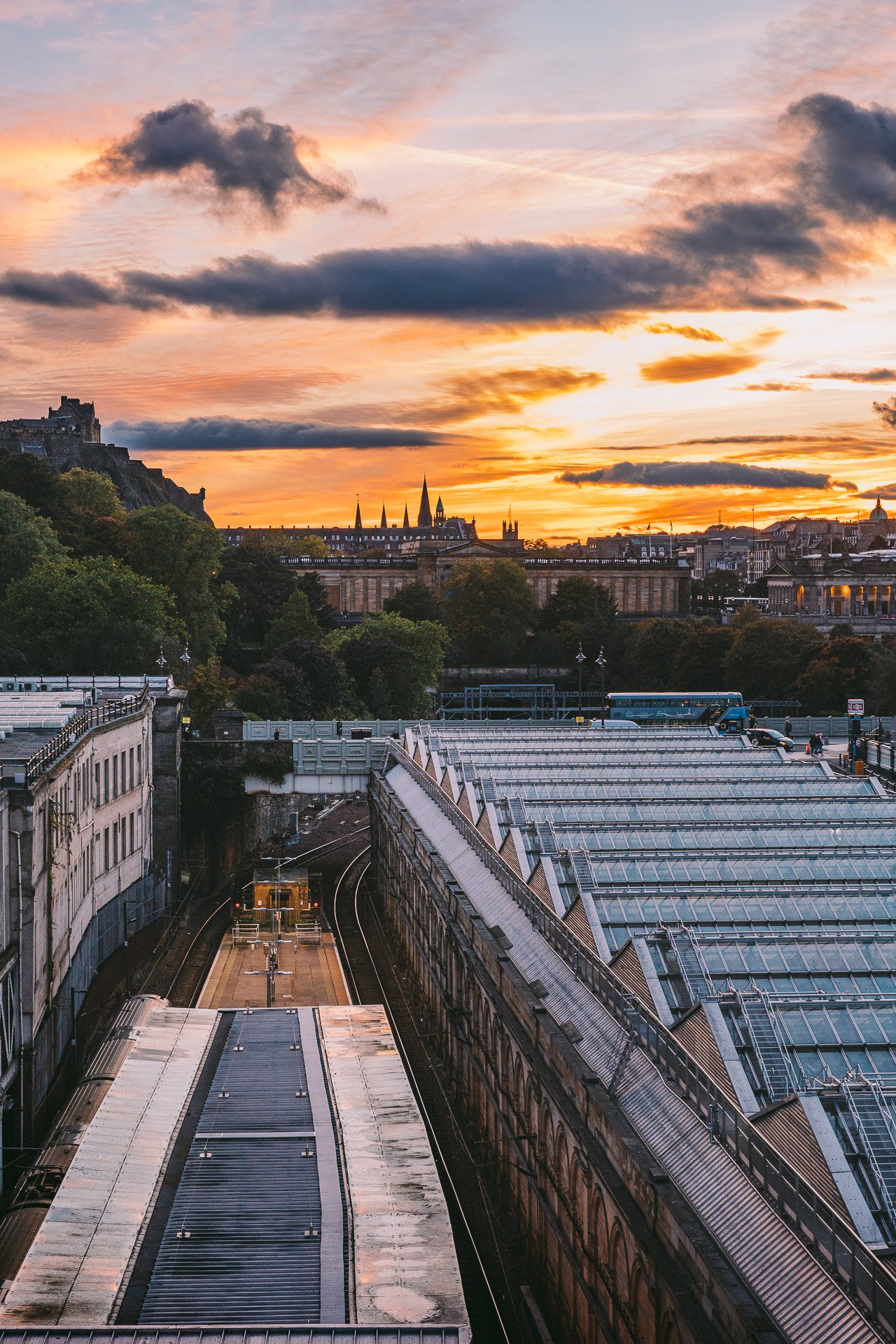 STAY
Dunstane Houses
Honestly, I couldn't be more impressed with this hotel. The folks from Dunstane Houses truly made us feel like family. I suppose it's not surprising coming from this family-run, five-star boutique hotel. Each room in the Dunstane House has been tastefully refurbished, and styled in a way that effectually combines old and new.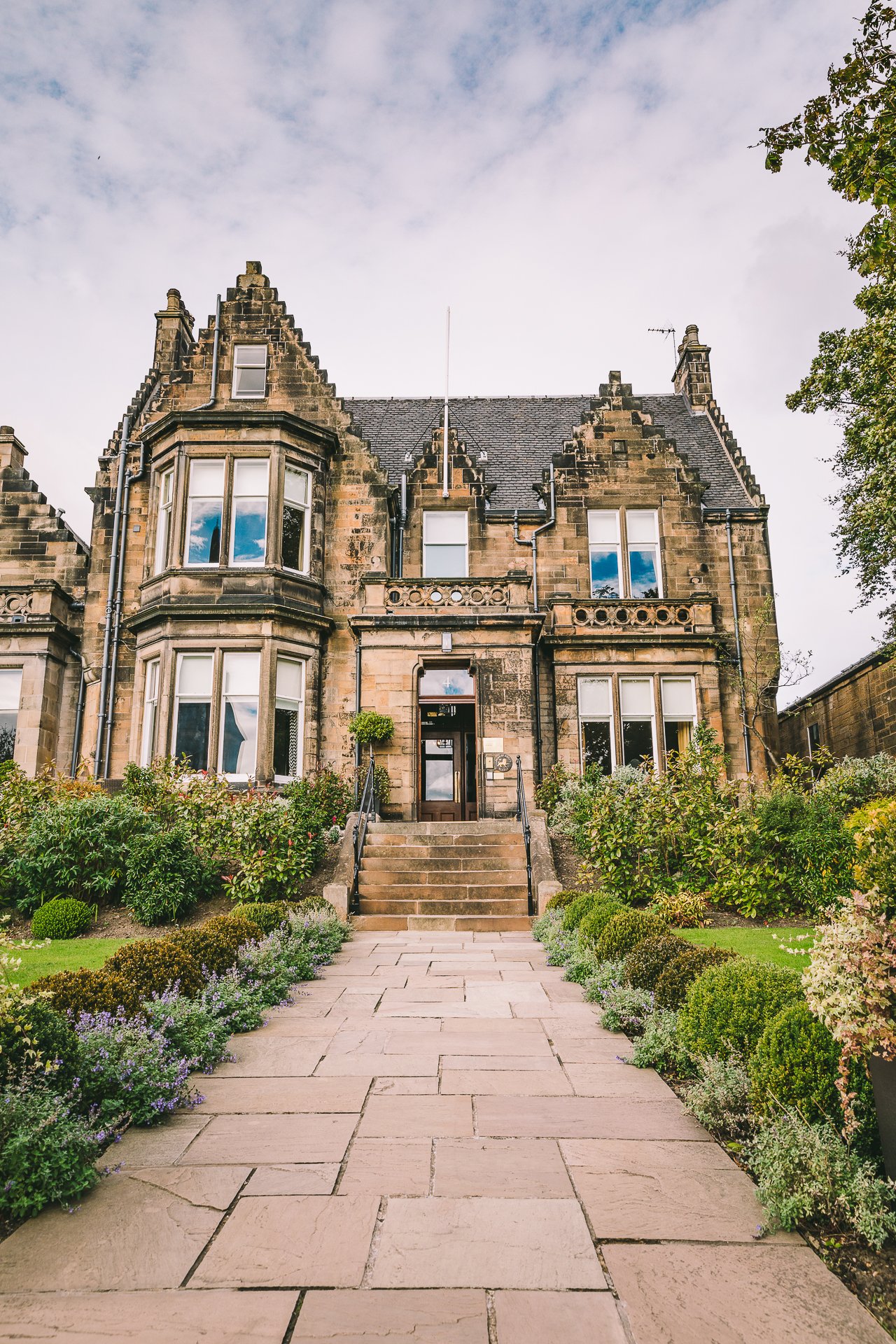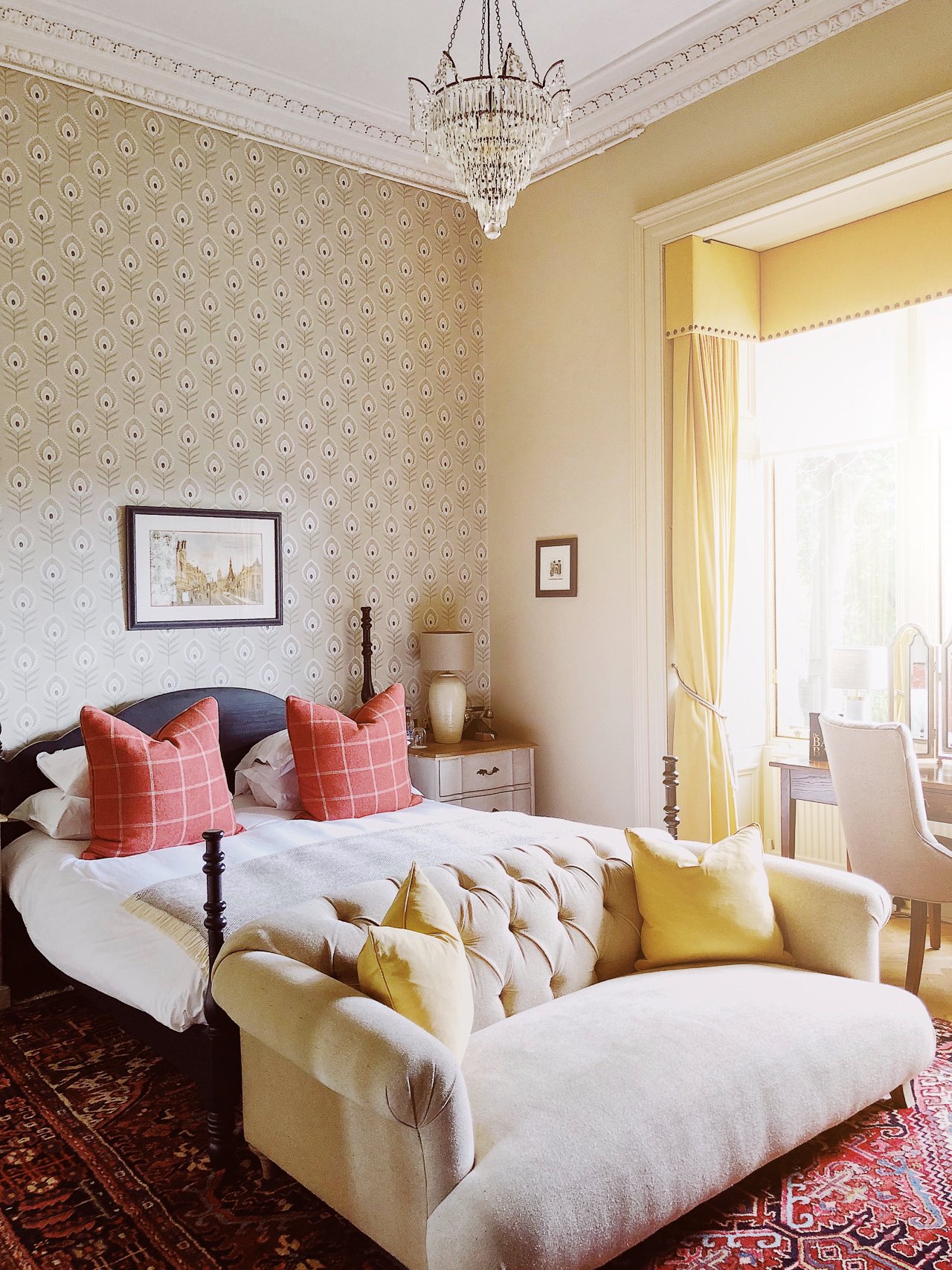 The Hoy Suite at the Dunstane House.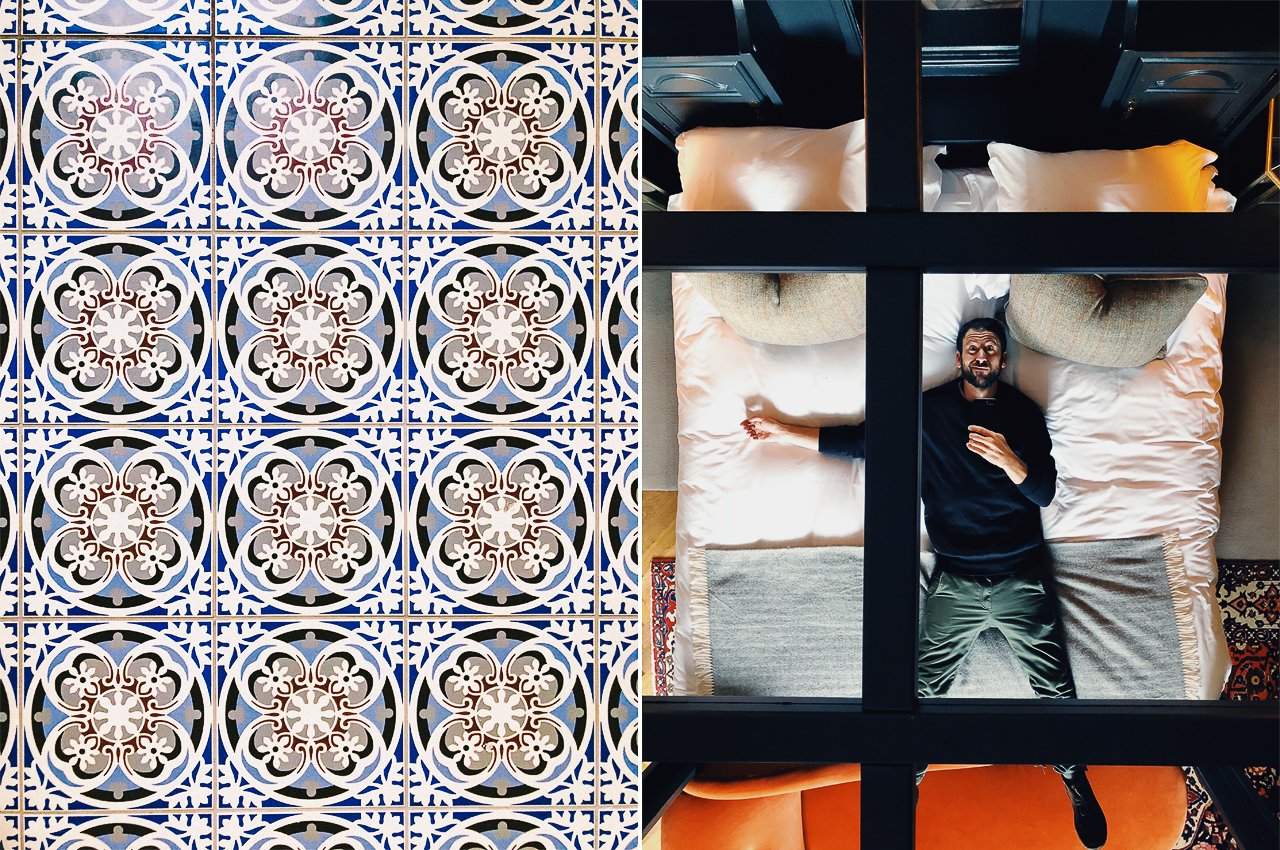 Each room is full of so many unique details, it would be fun to choose a different room upon each revisit. I enjoyed my time in the Scapa Suite, complete with copper tub and mirror bed!

Perhaps my favorite part of the Dunstane House, and where Erica and I spent much of our time was the Ba'Bar. This all-day dining lounge and bar was so pleasantly relaxing, it was hard to ever leave.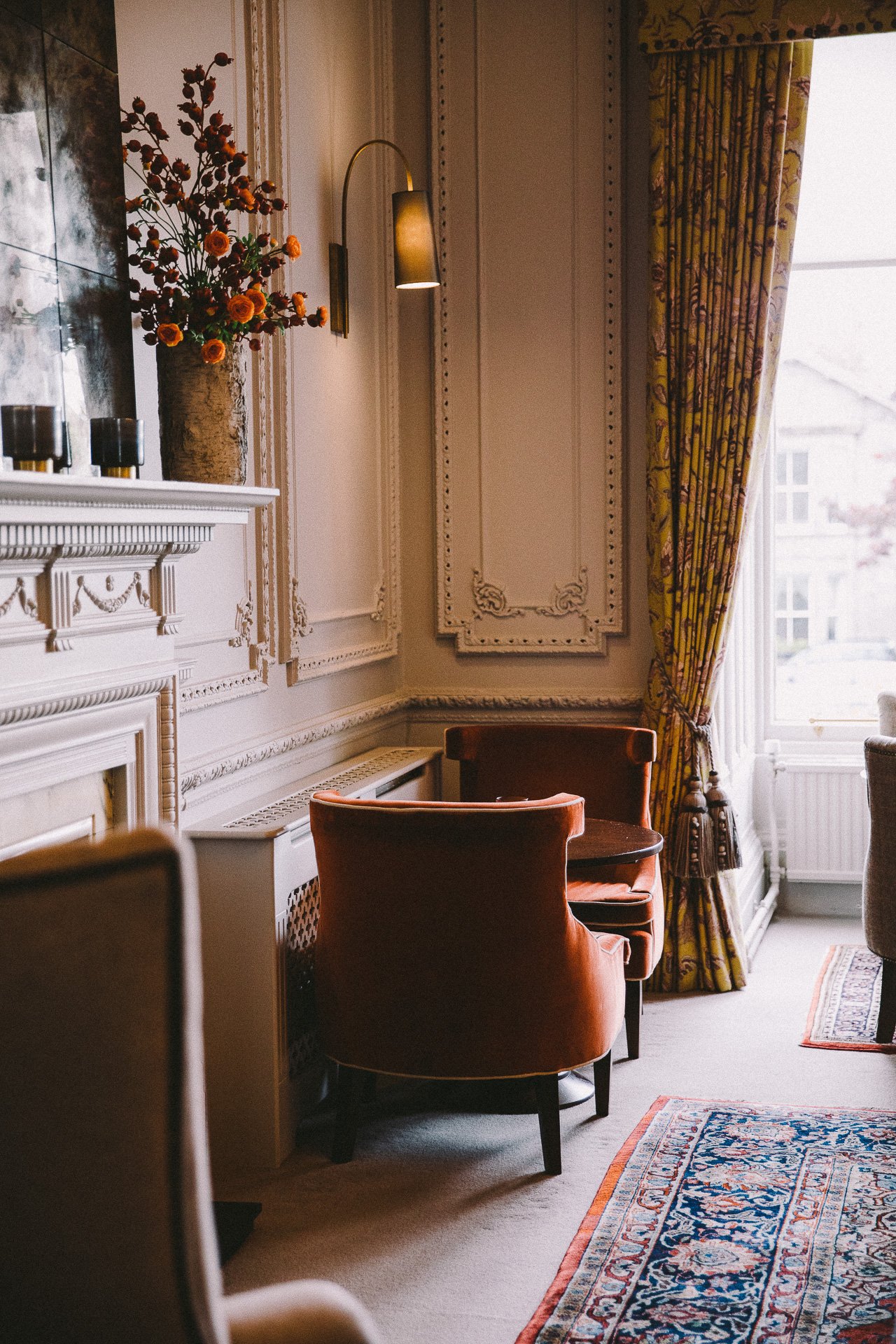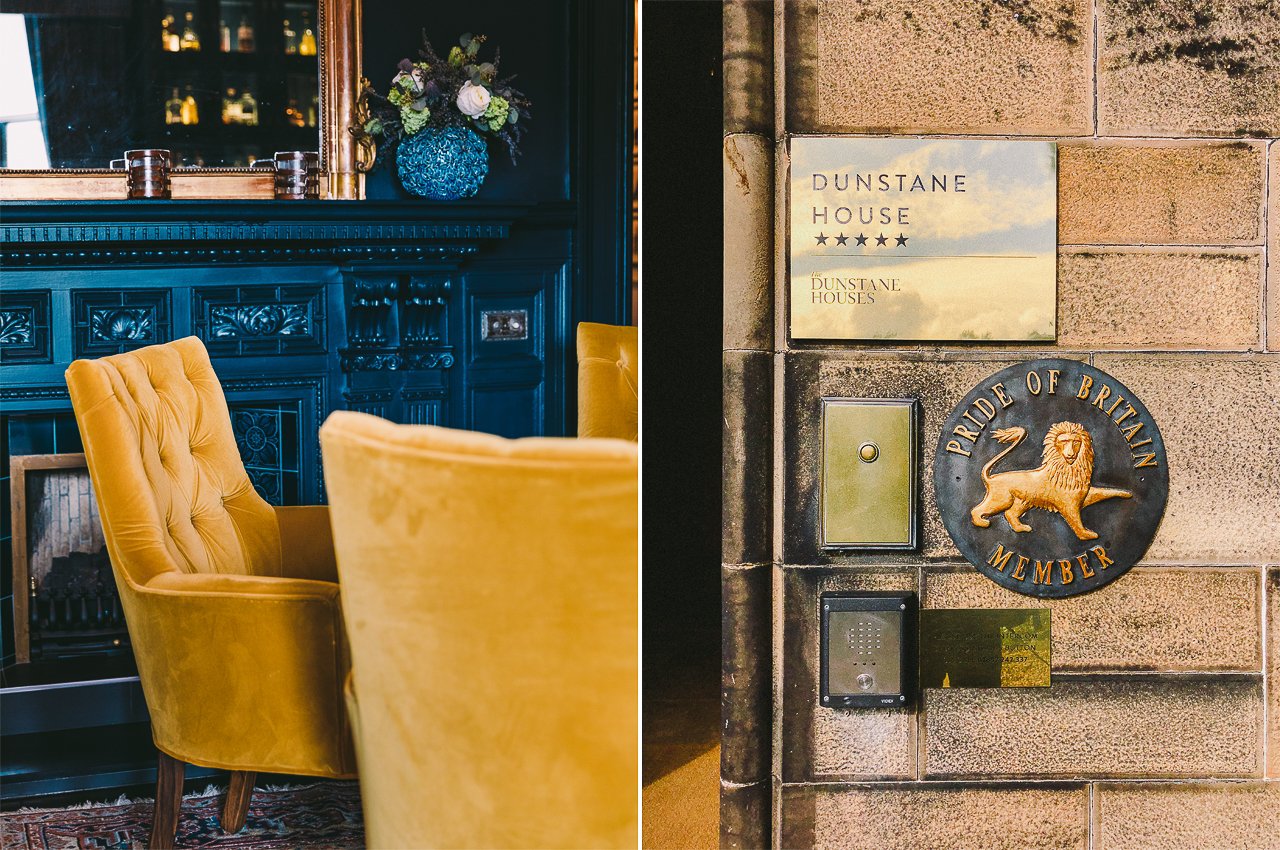 After a day of exploring the city, we regularly spent our evenings enjoying a nightcap (or several) at the bar. They carry an impressive selection of rare/vintage whisky and artisan gin. In fact, Dunstane Houses just released their very own gin . . . Dun Gin :).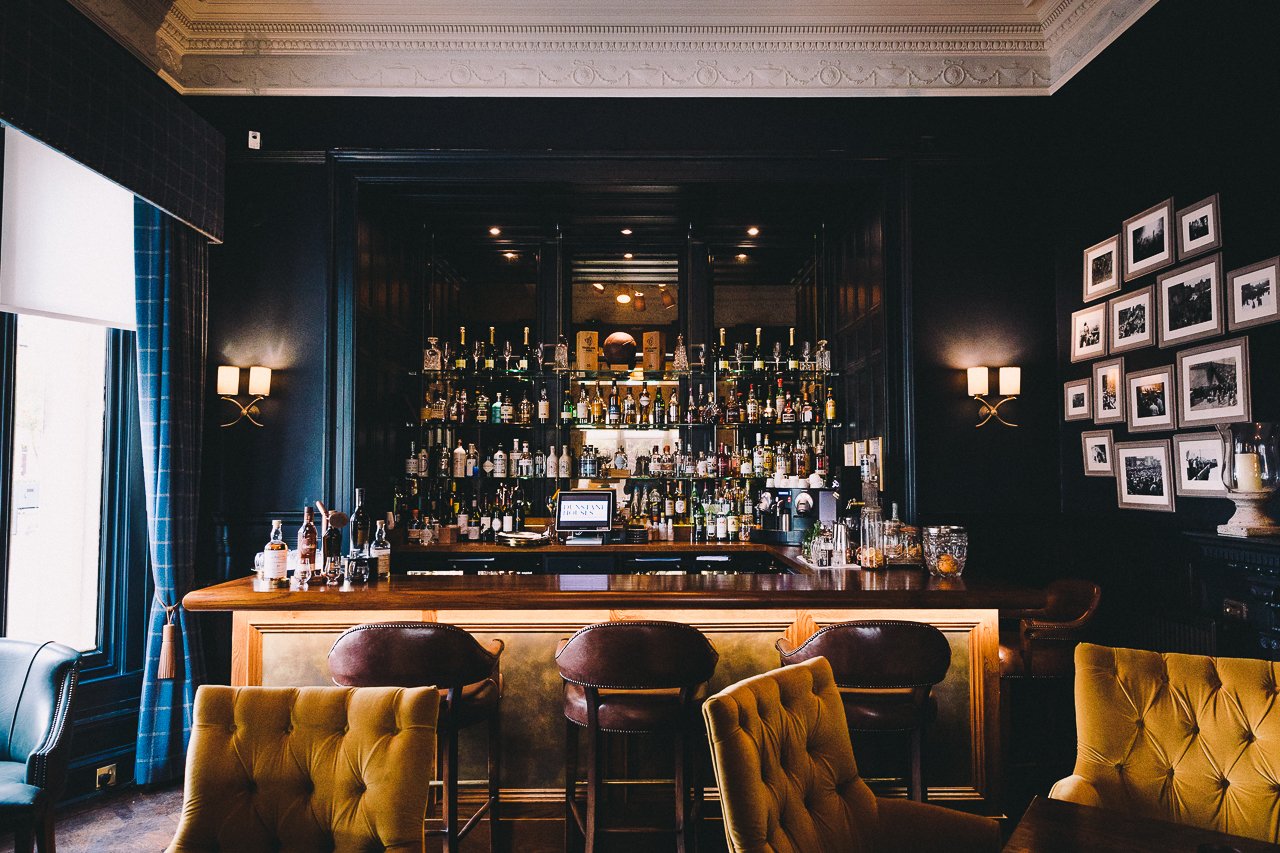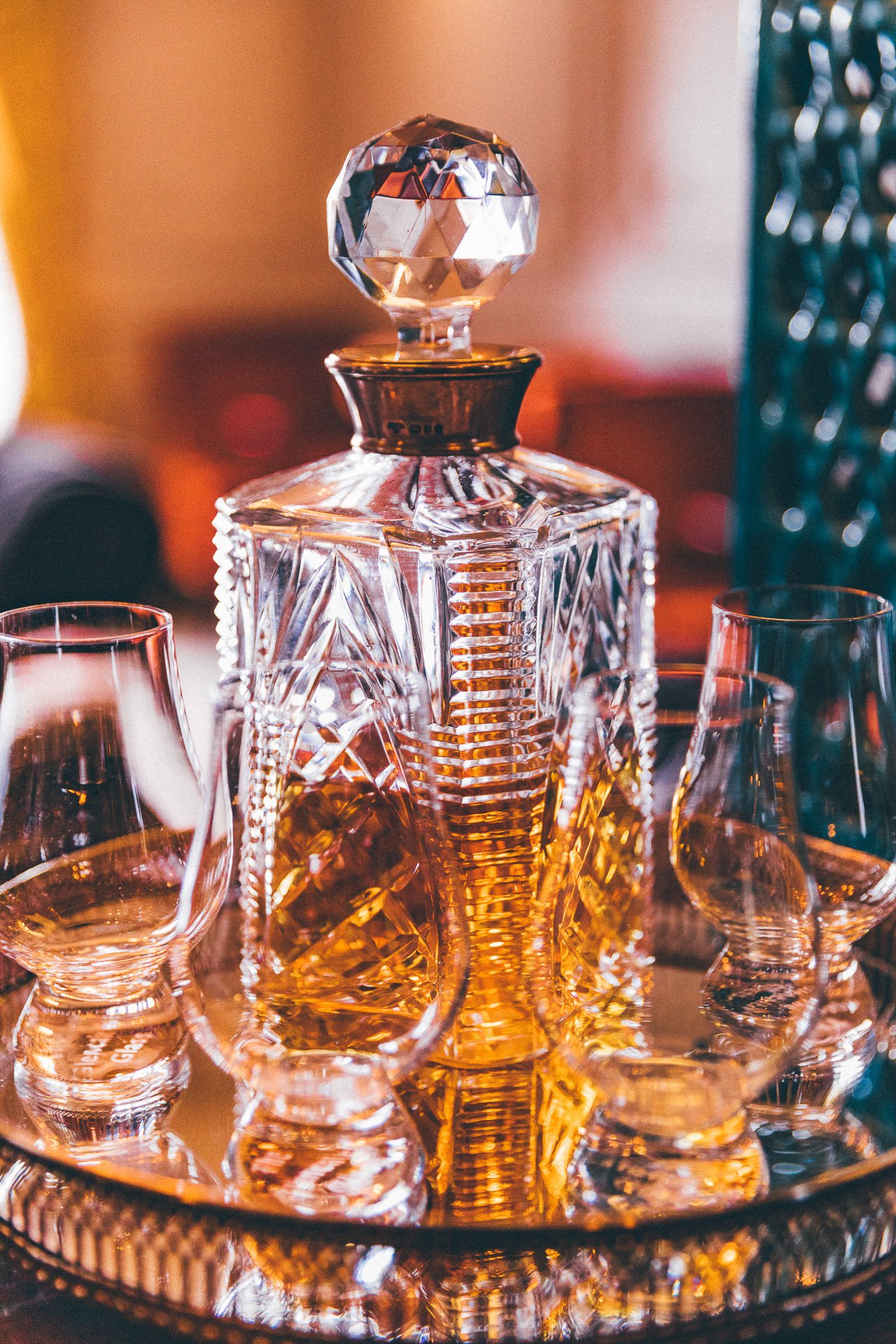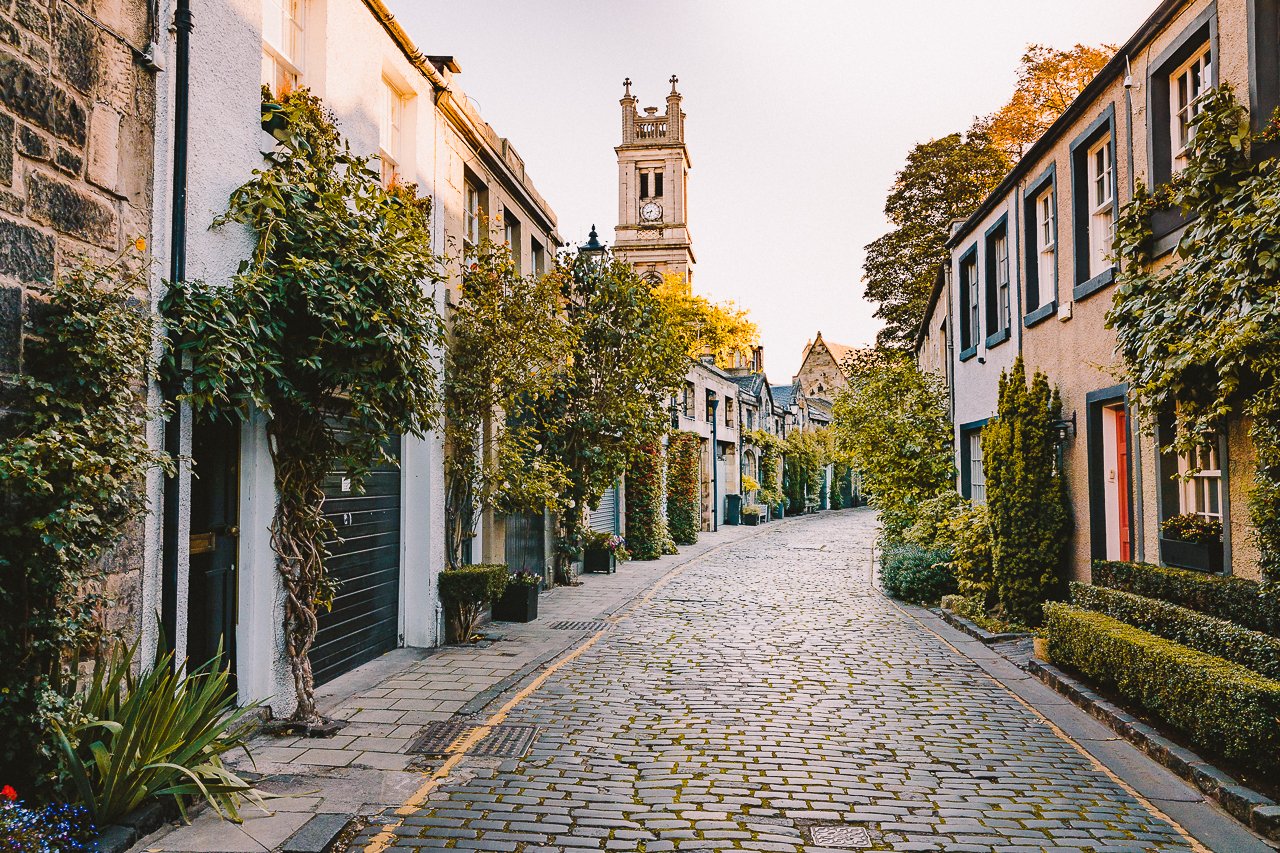 EXPLORE
Calton Hill
No surprise to see this famous Edinburgh destination on my list of recs. It's breathtaking. The photos simply don't do it justice. You owe it to yourself to catch a sunset up here. Also a great spot for people watching, as we saw professional photographers battling it out with selfie-happy tourists.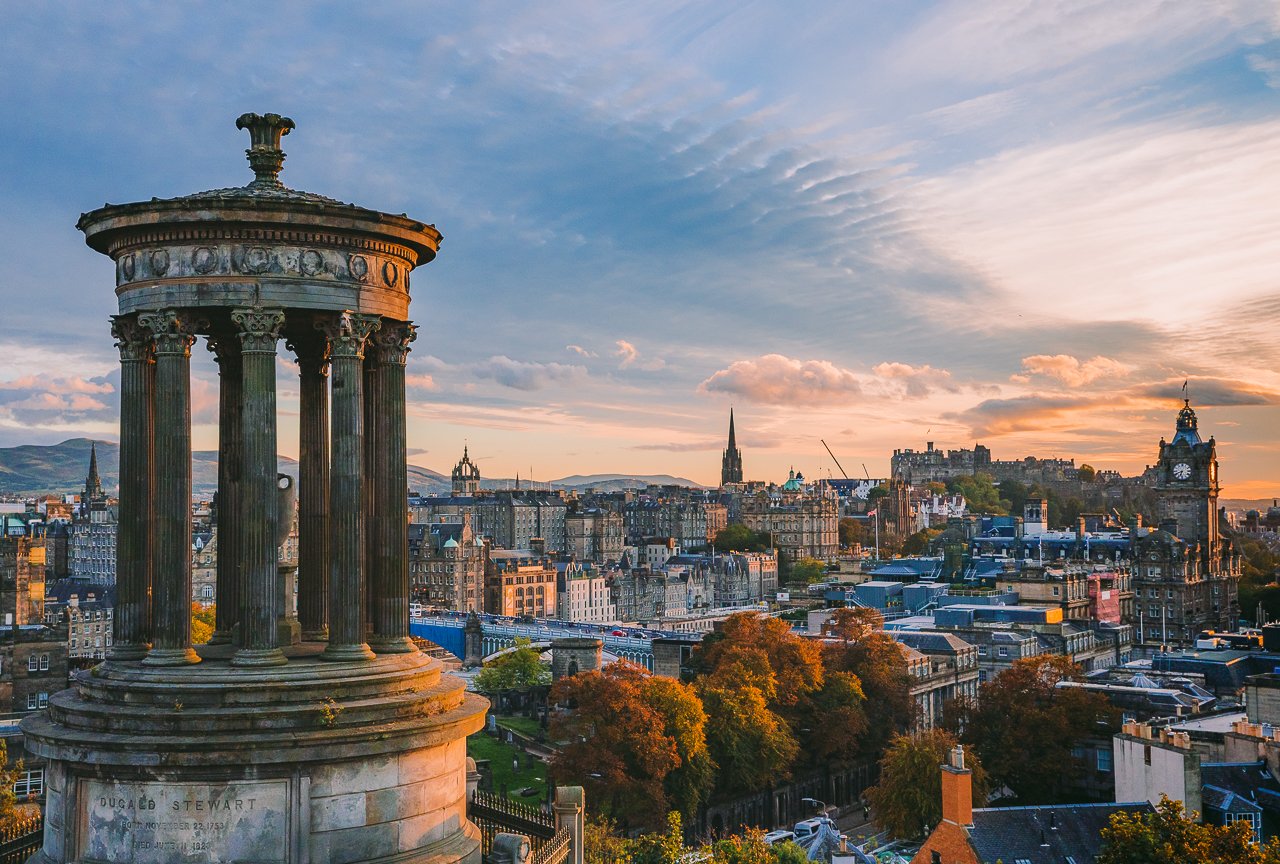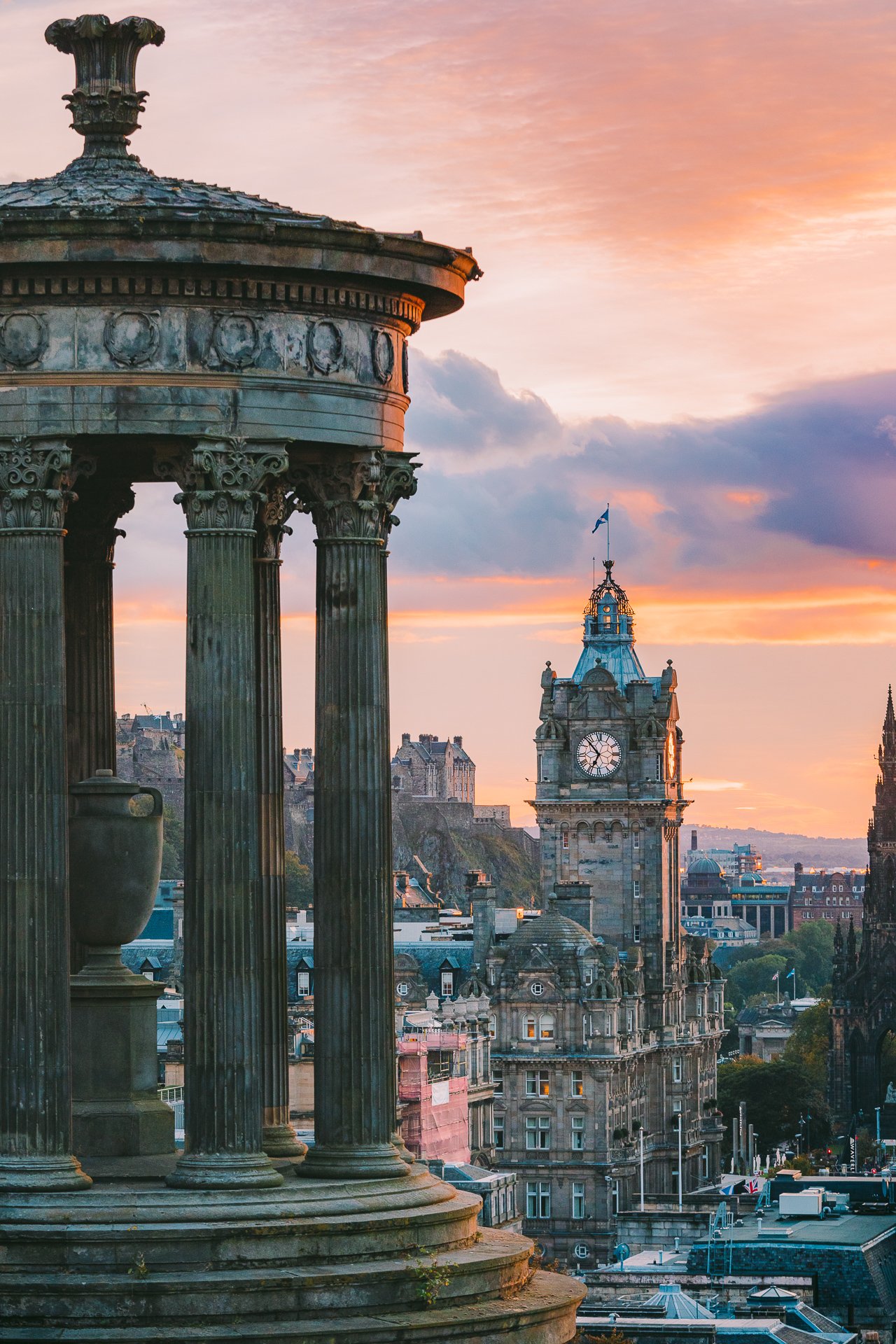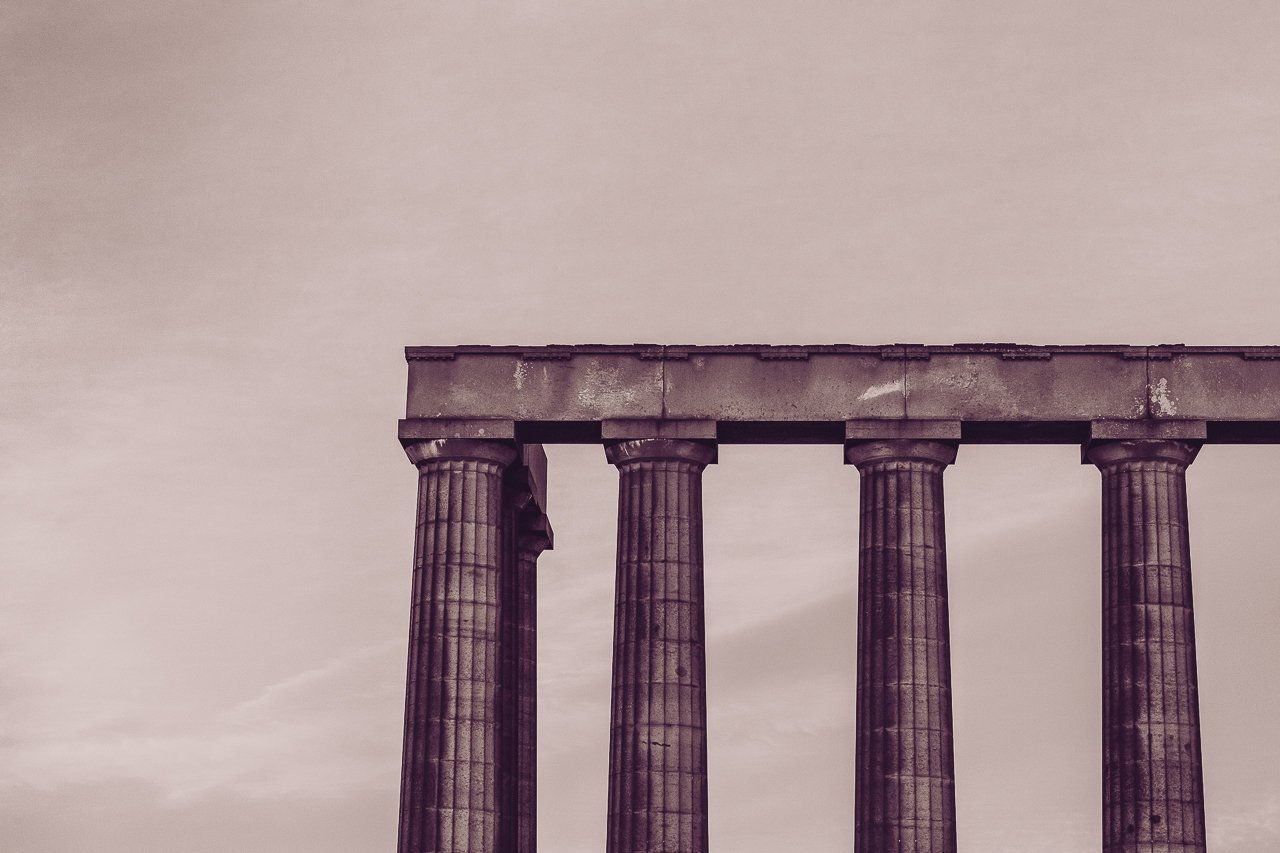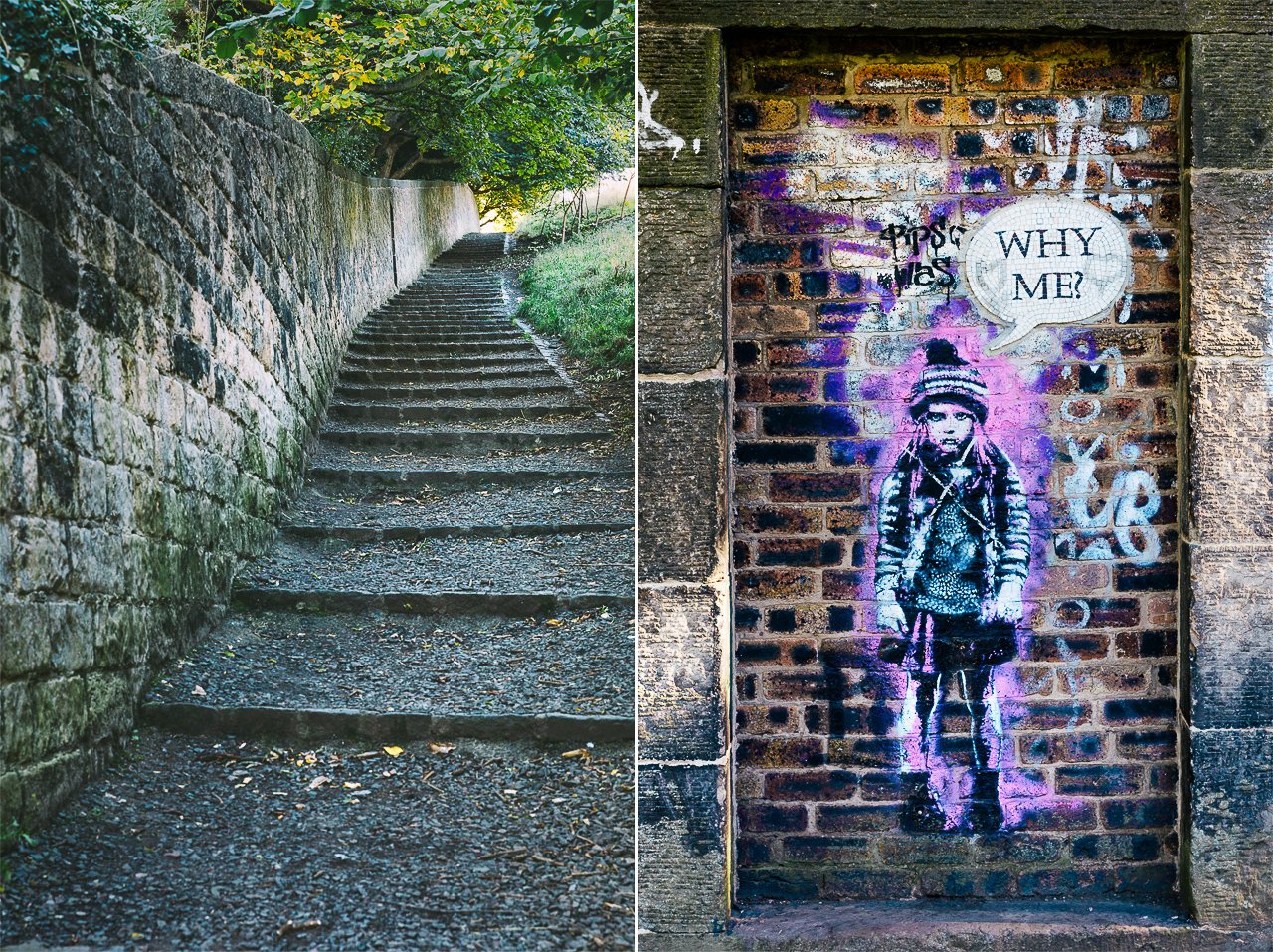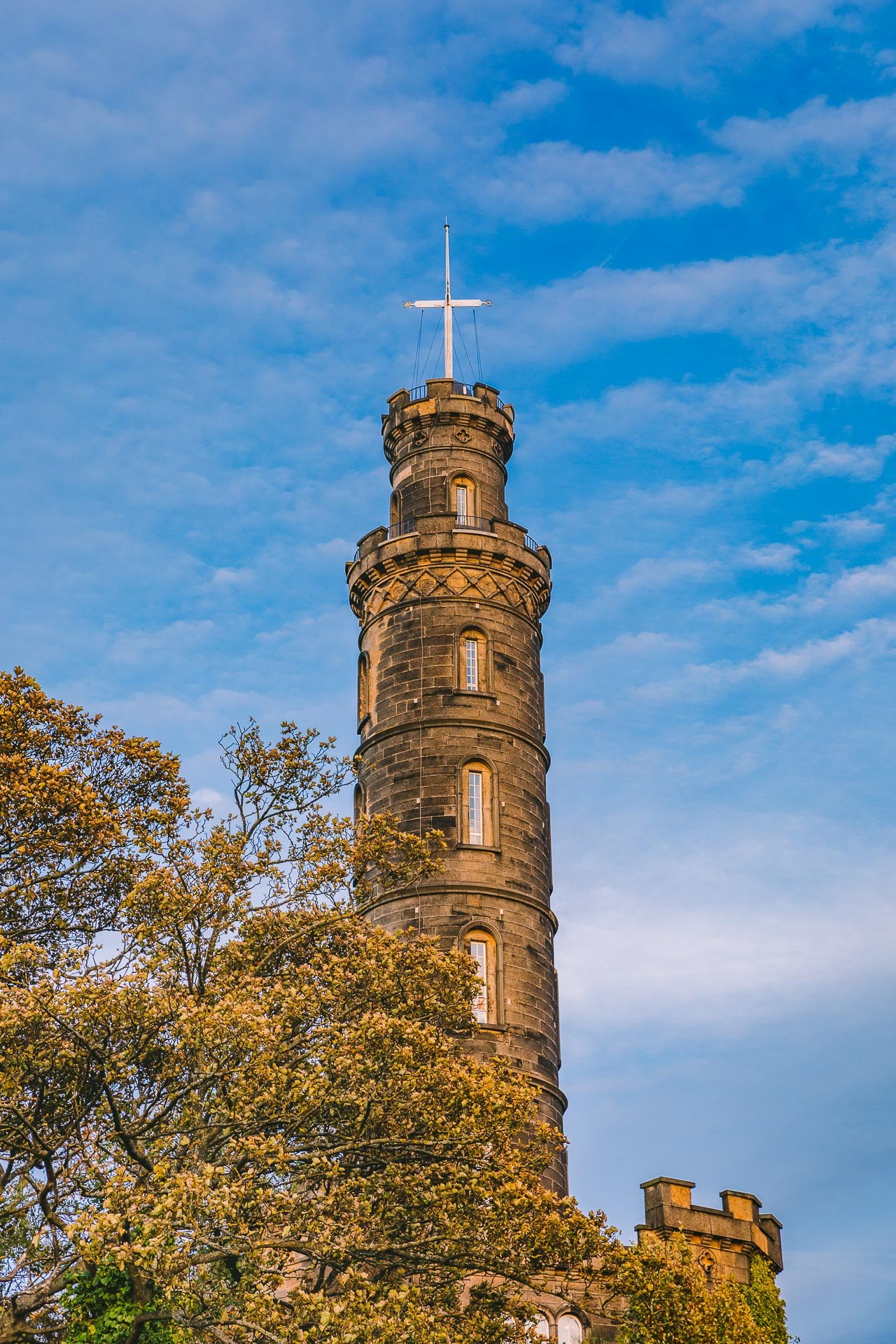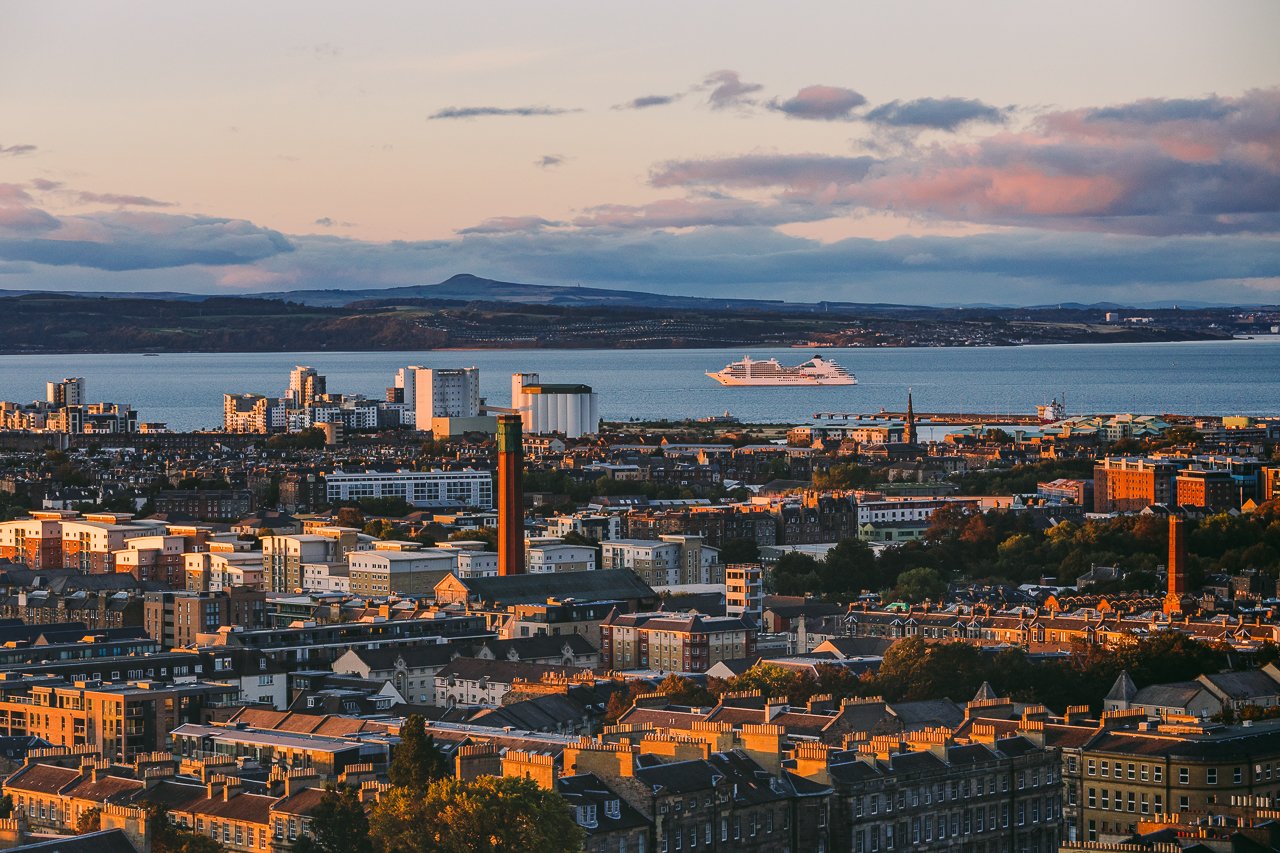 Lochcarron of Scotland Tartan Weaving Mill
On our way up from The Lakes we stopped at Lochcarron of Scotland, an active textile mill that manufactures high quality tartans. The Lochcarron visitor center offers tours of the mill, where we got to peek behind the weaving process. It was quite impressive to see all the looms in action (so loud!), as well as to learn all the history behind the manufacturing process. Check out more details on HonestlyWTF.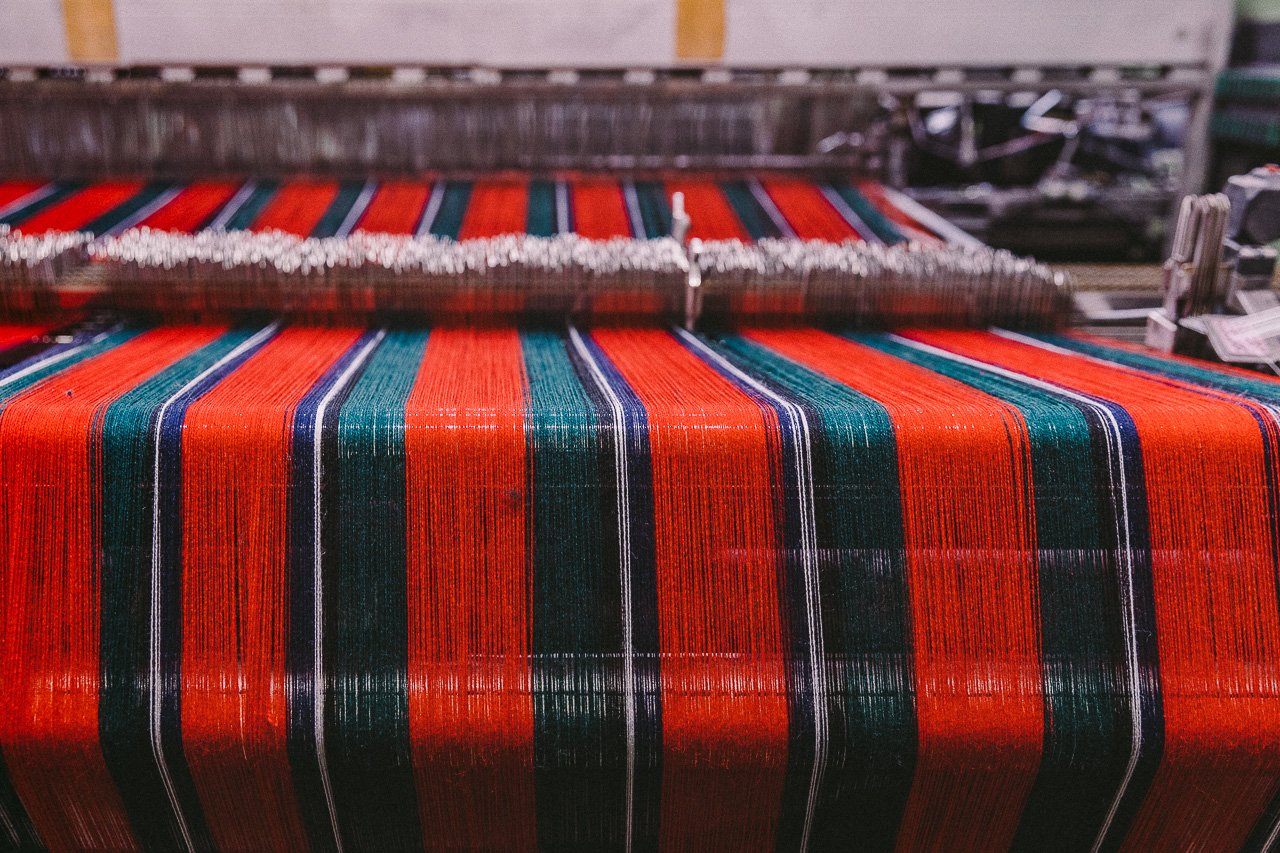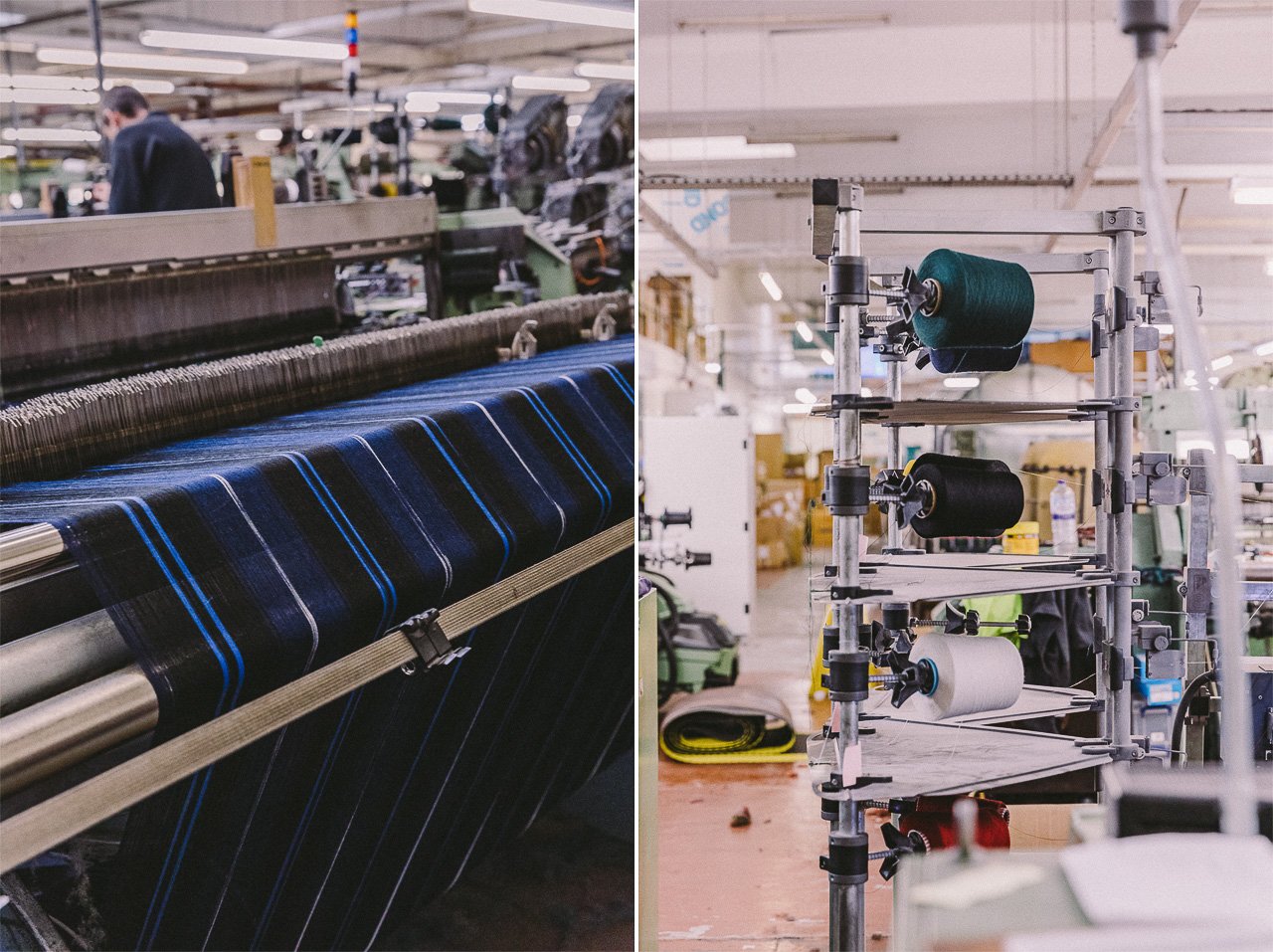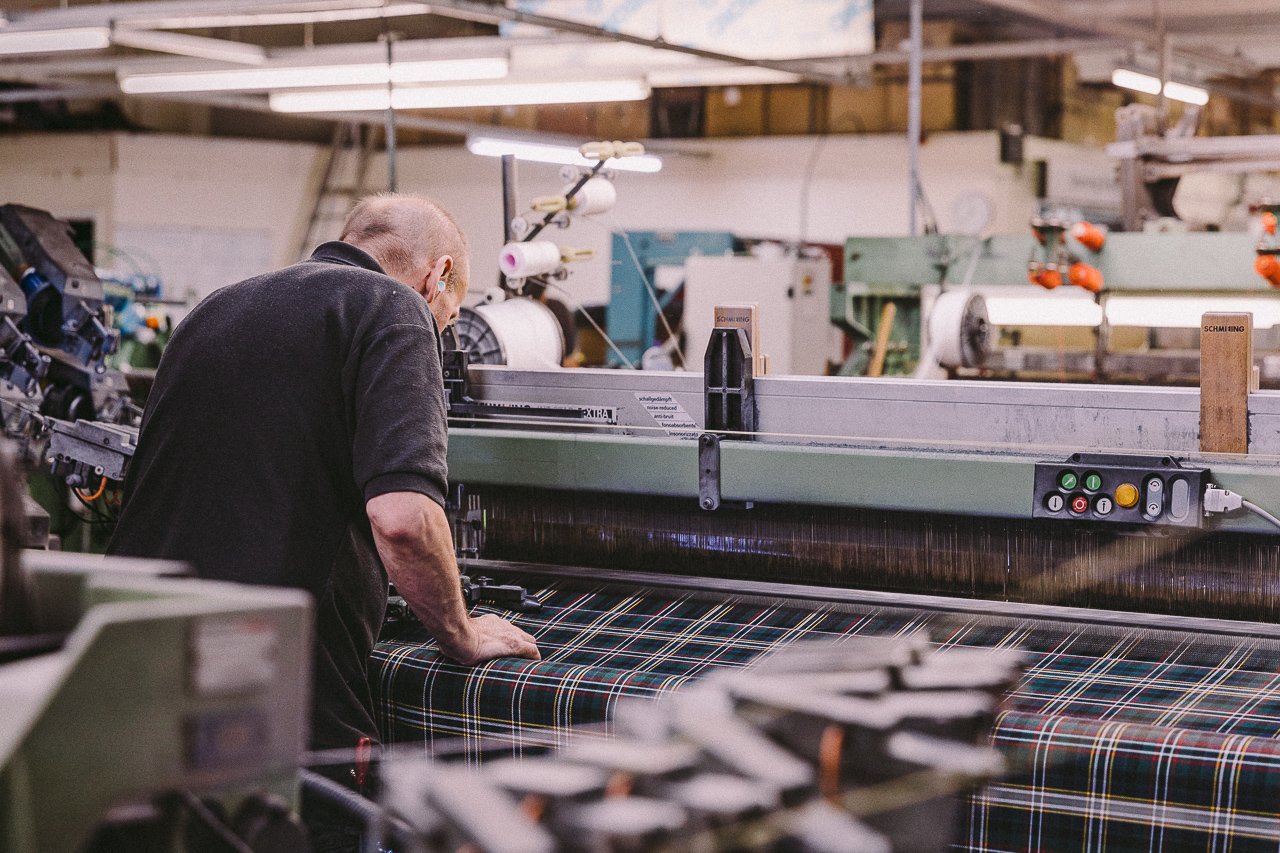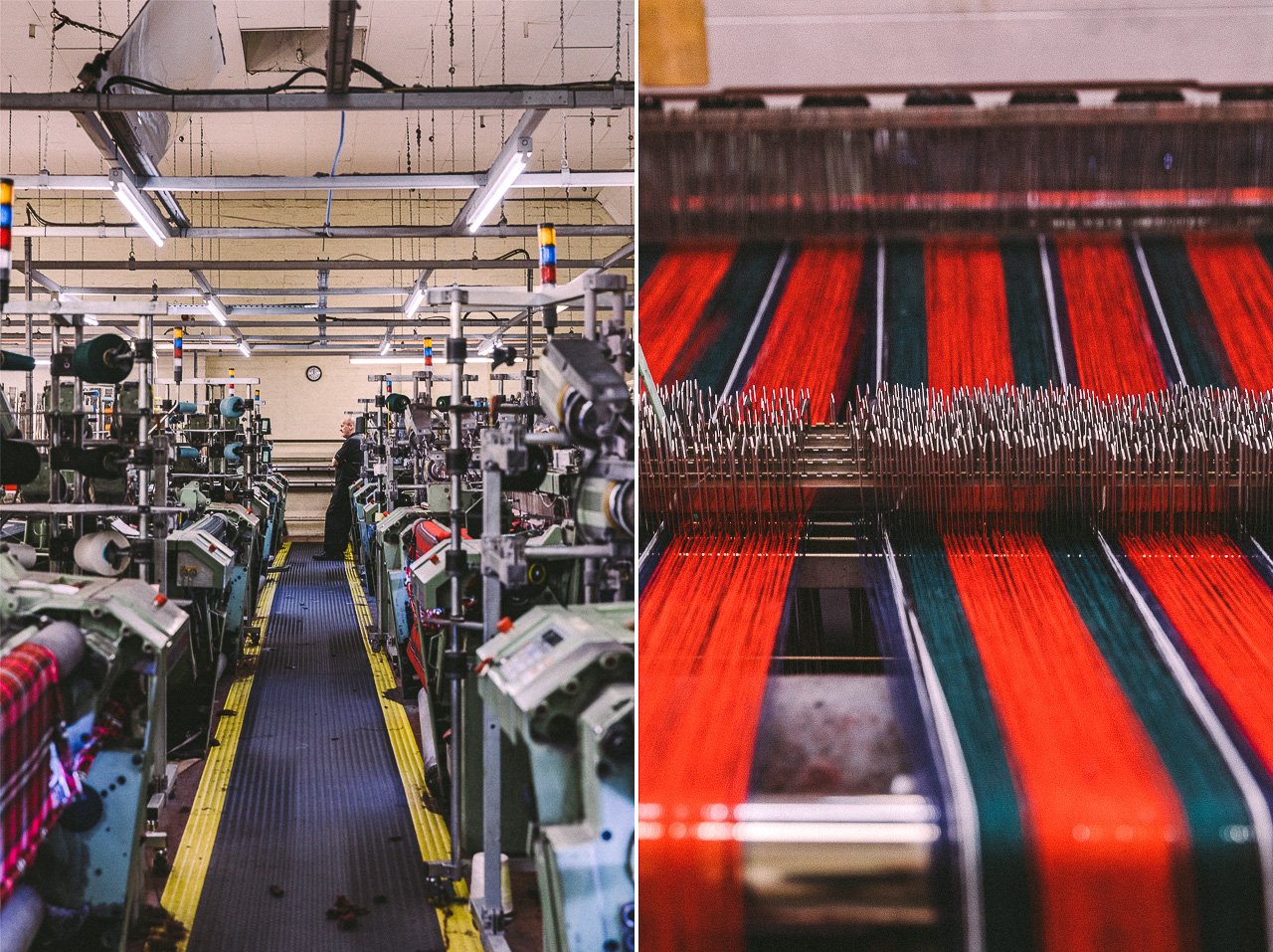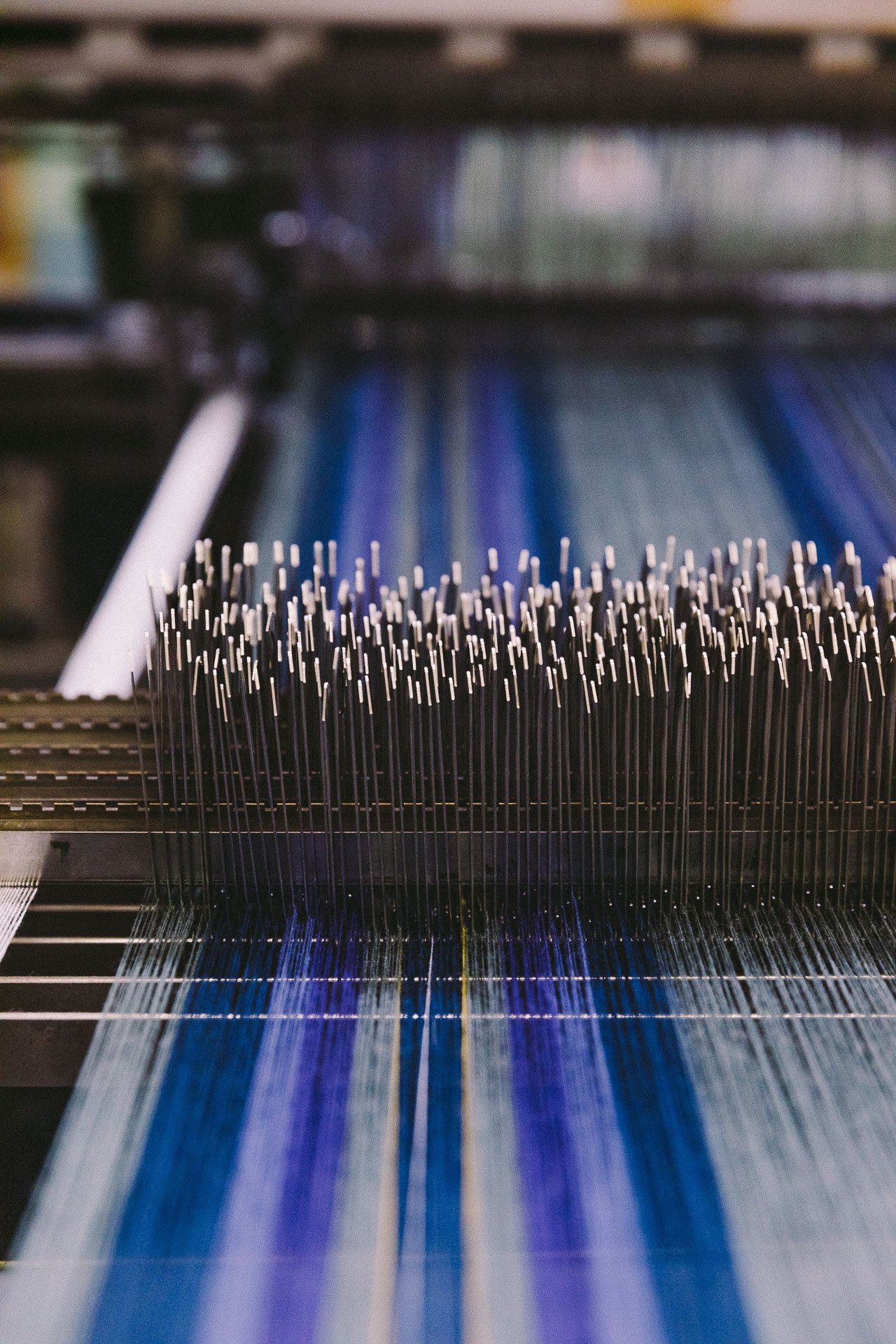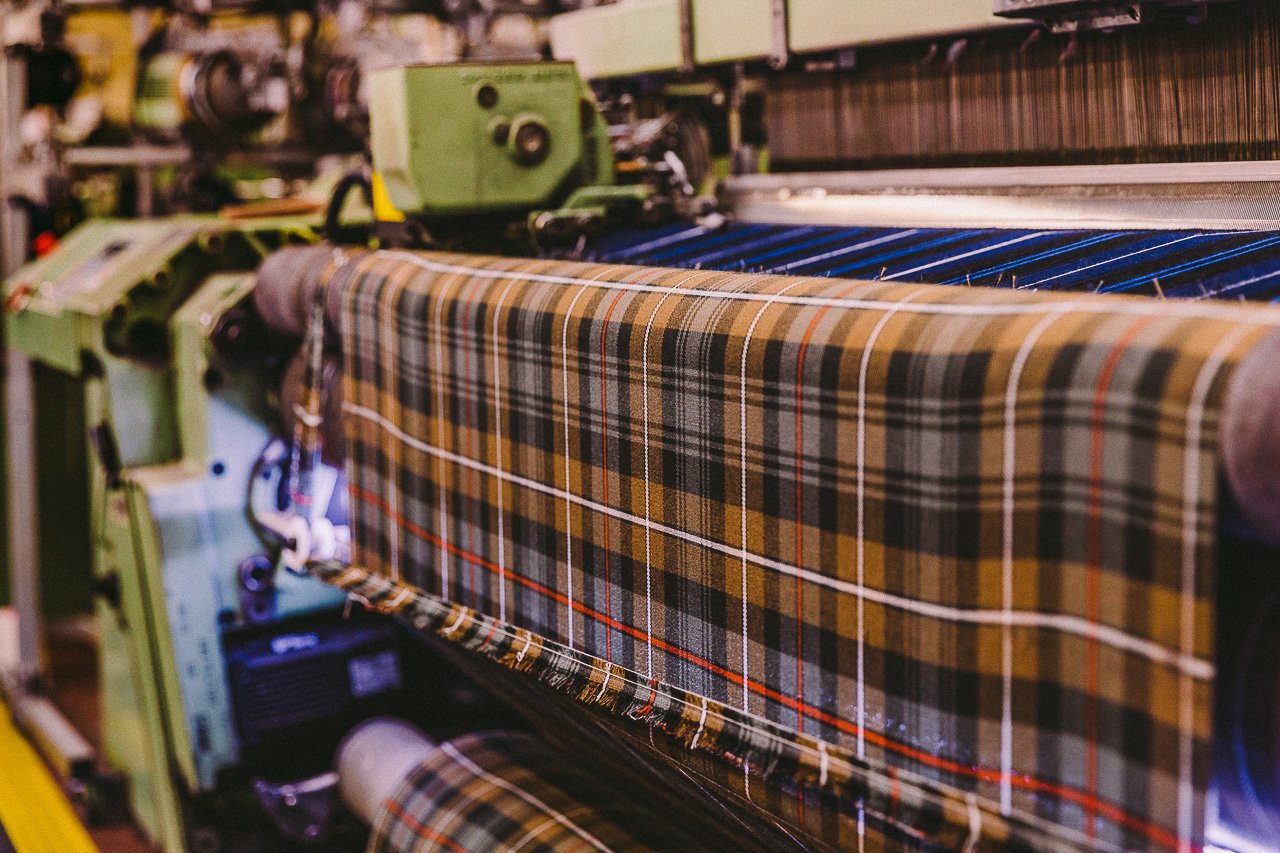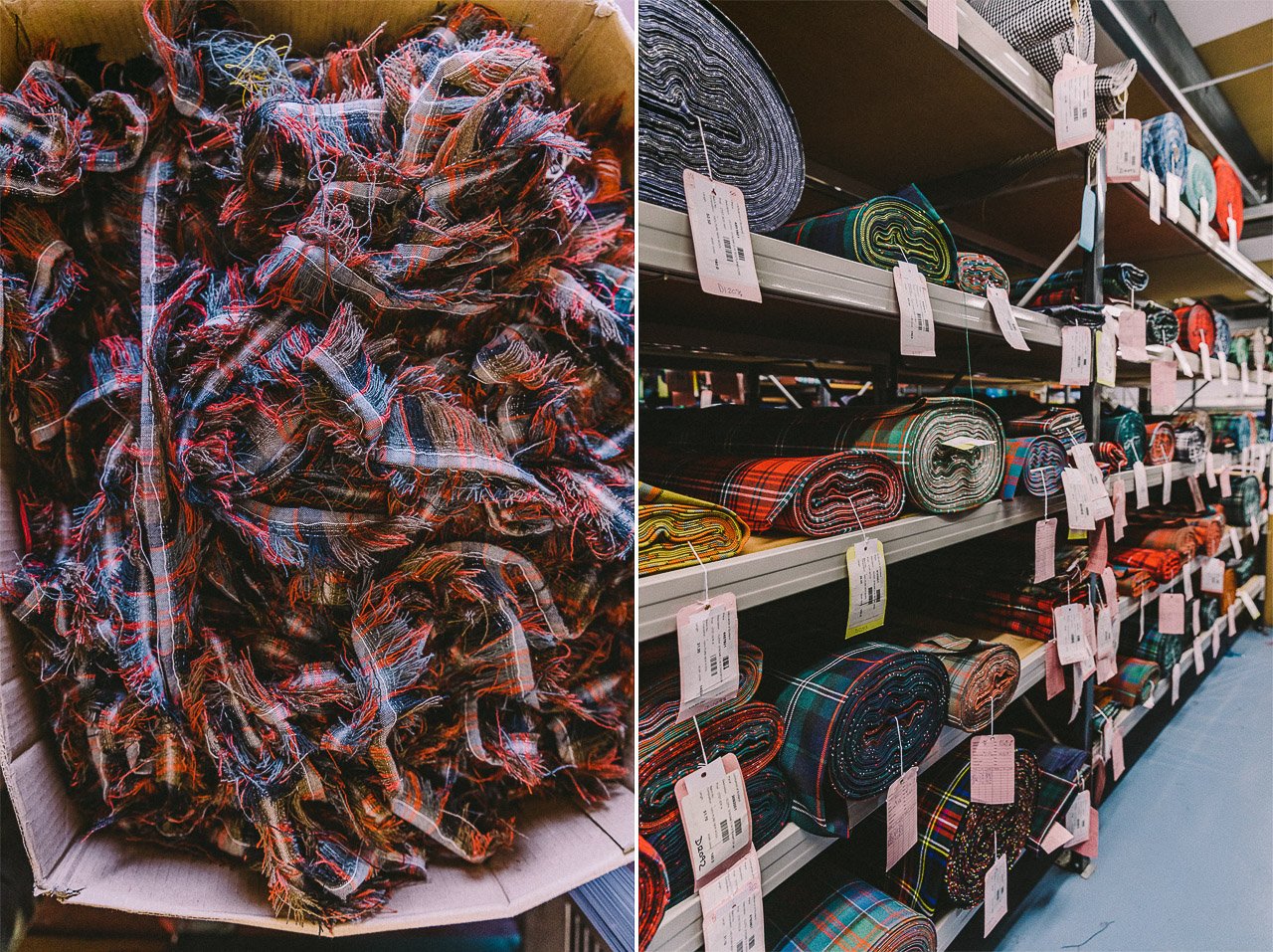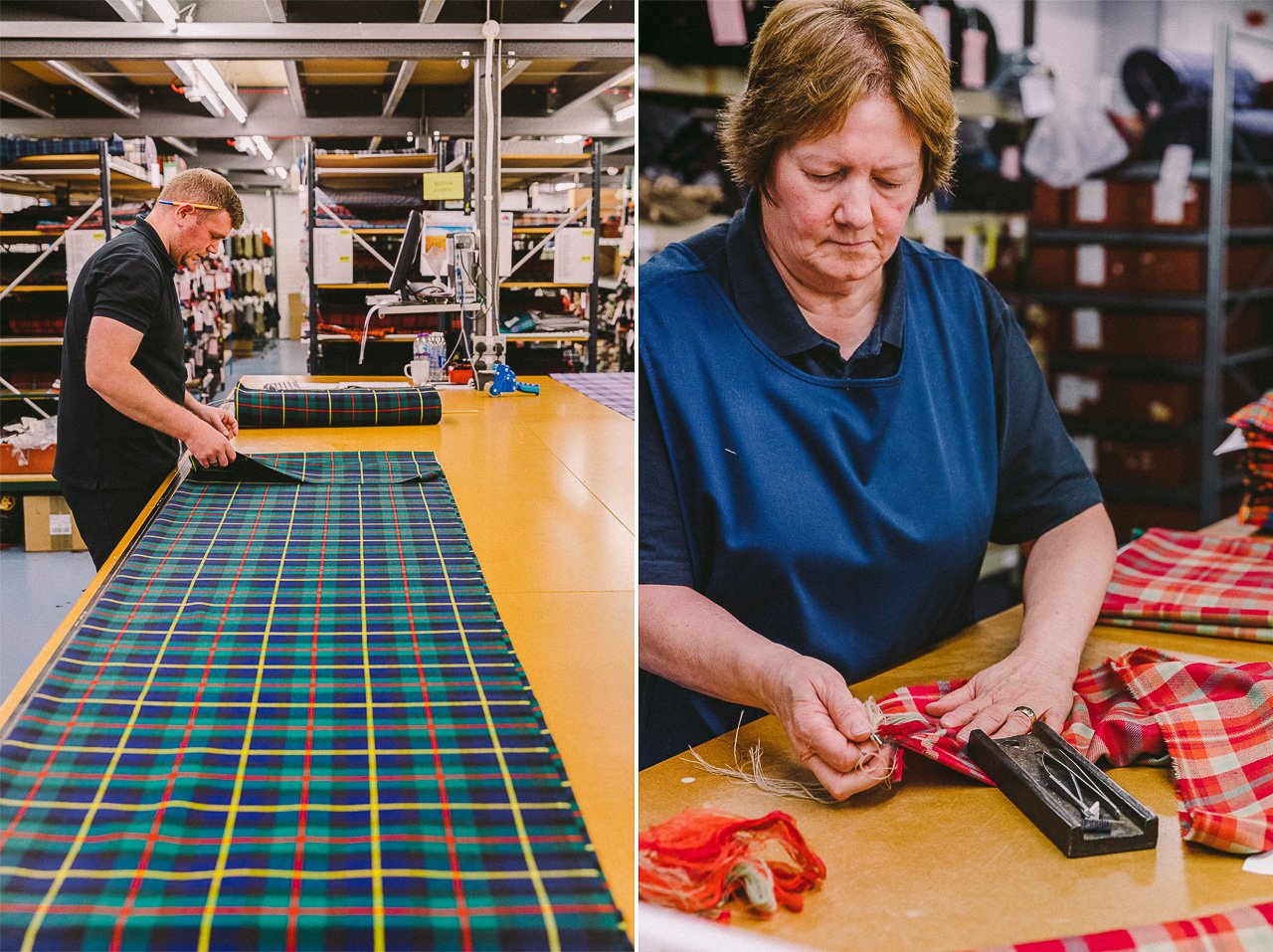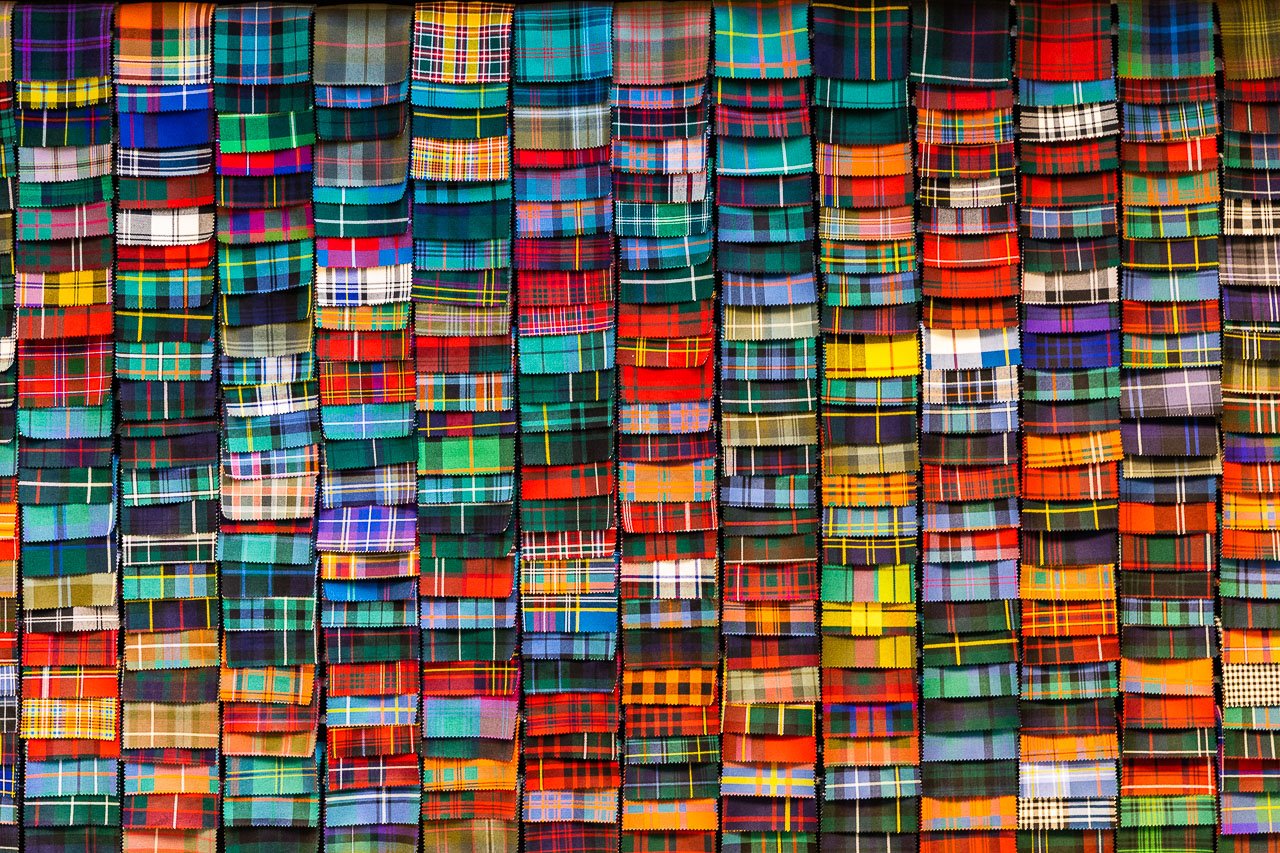 The Water of Leith Walkway
Had such a wonderful time walking this lengthy walking/cycling path with Erica one morning. You'll share the paths with runners, dog walkers, and students commuting to class. Don't forget to check out the historic Dean Village along the way.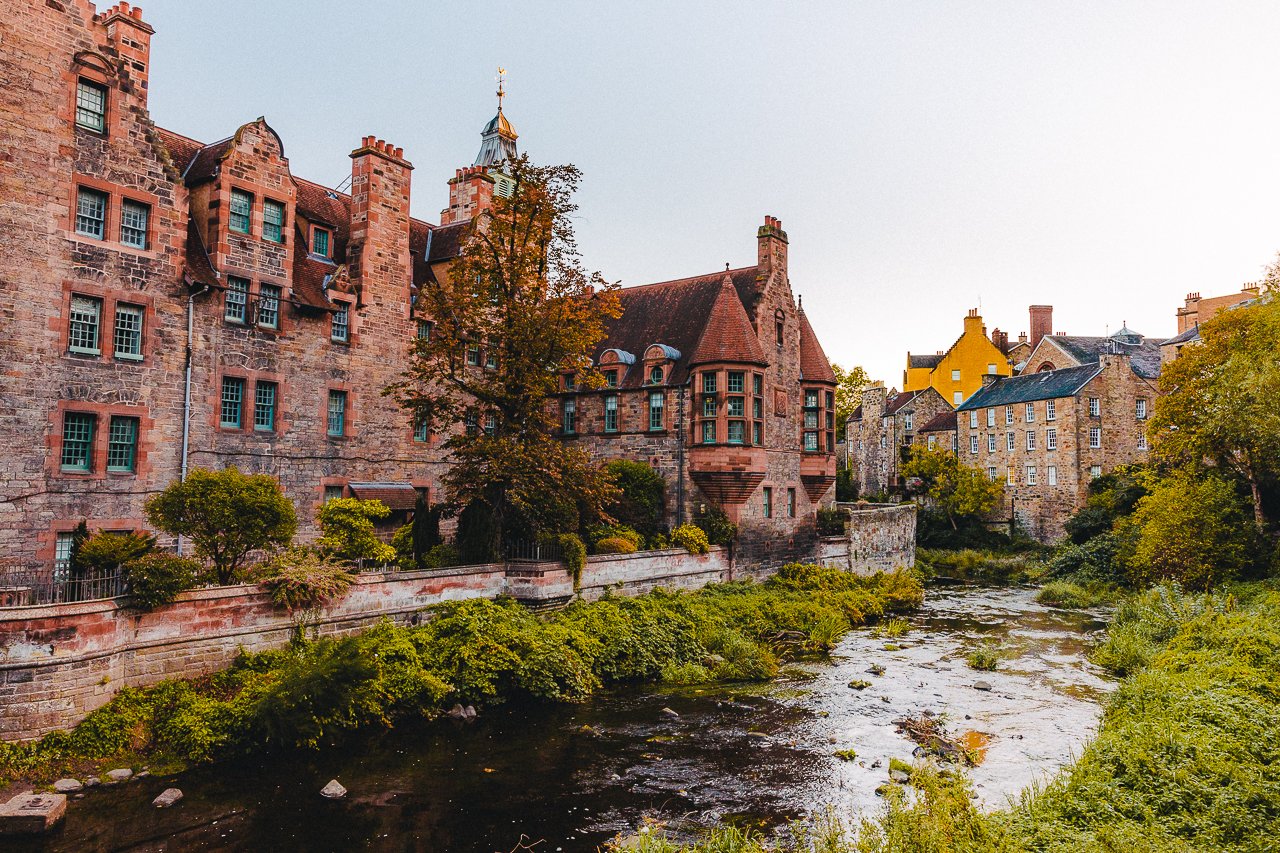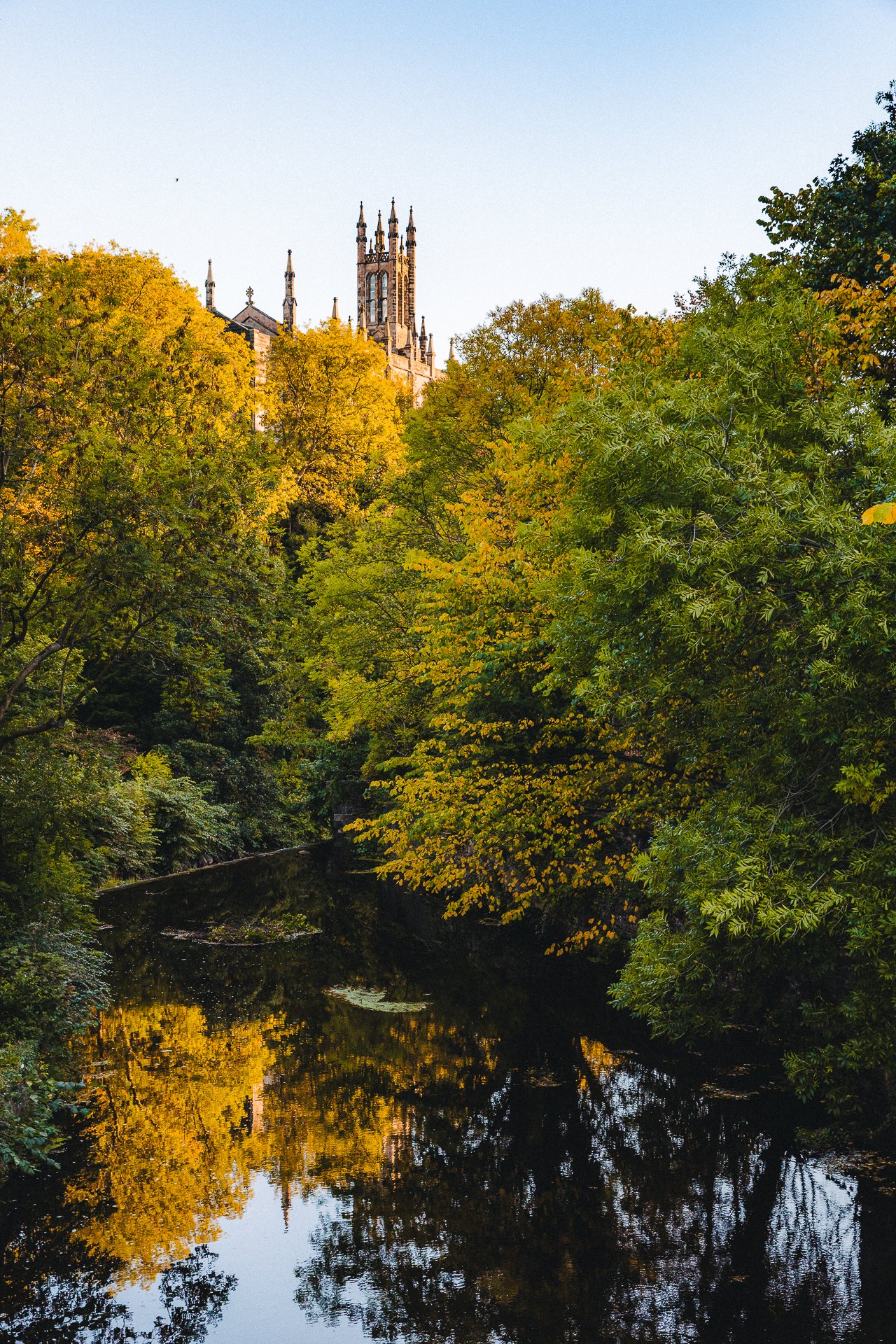 Victoria Street
Charming little street lined with colorful buildings in Old Town Edinburgh, full of indie shops, boutiques, and even a few Harry Potter stores (if that's your thing).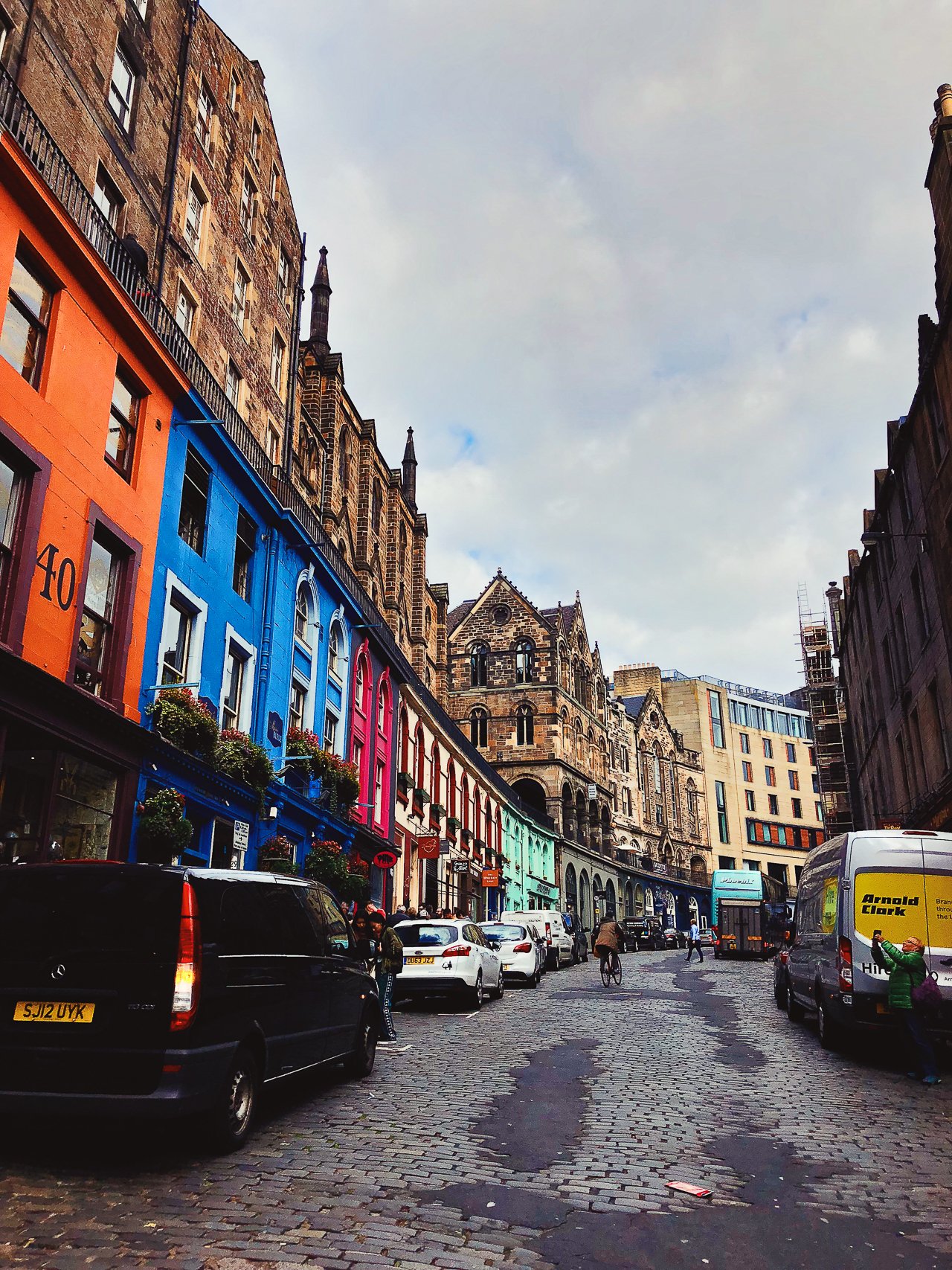 (Photography by HonestlyYUM. This post is sponsored by Visit Britain. All opinions are our own. Thank you for supporting the brands that keep HonestlyYUM up and running! Be sure to head over to HonestlyWTF to read about Edinburgh from Erica's perspective.)