You know me – black coffee all day, everyday. On the rare occasion I tinker with my caffeine intake I make it a point to enjoy something extra special, like this creamy horchata iced coffee with cold foam! It's been a painfully hot summer here in California (I'm looking at you Los Angeles), and I'd be lying if I said that a steaming cup of coffee isn't challenging at times. That's where the cold foam comes into play.
Chances are you've seen an assortment of cold foam beverages at the major coffee shops. It's a wonderful way to enjoy an extra creamy, cold coffee drink without having to heat/steam the milk. Today I'm showing you just how easy it is to make your very own cold foam at home (those drinks aren't cheap you know).  The vital component is grabbing yourself a Vitamix Aer Disc Container. It fits right on top of your Vitamix, and effortlessly creates a lovely cold foam in minutes. Don't get me wrong, I'm still a black coffee guy, but I think I could get used to this. 😉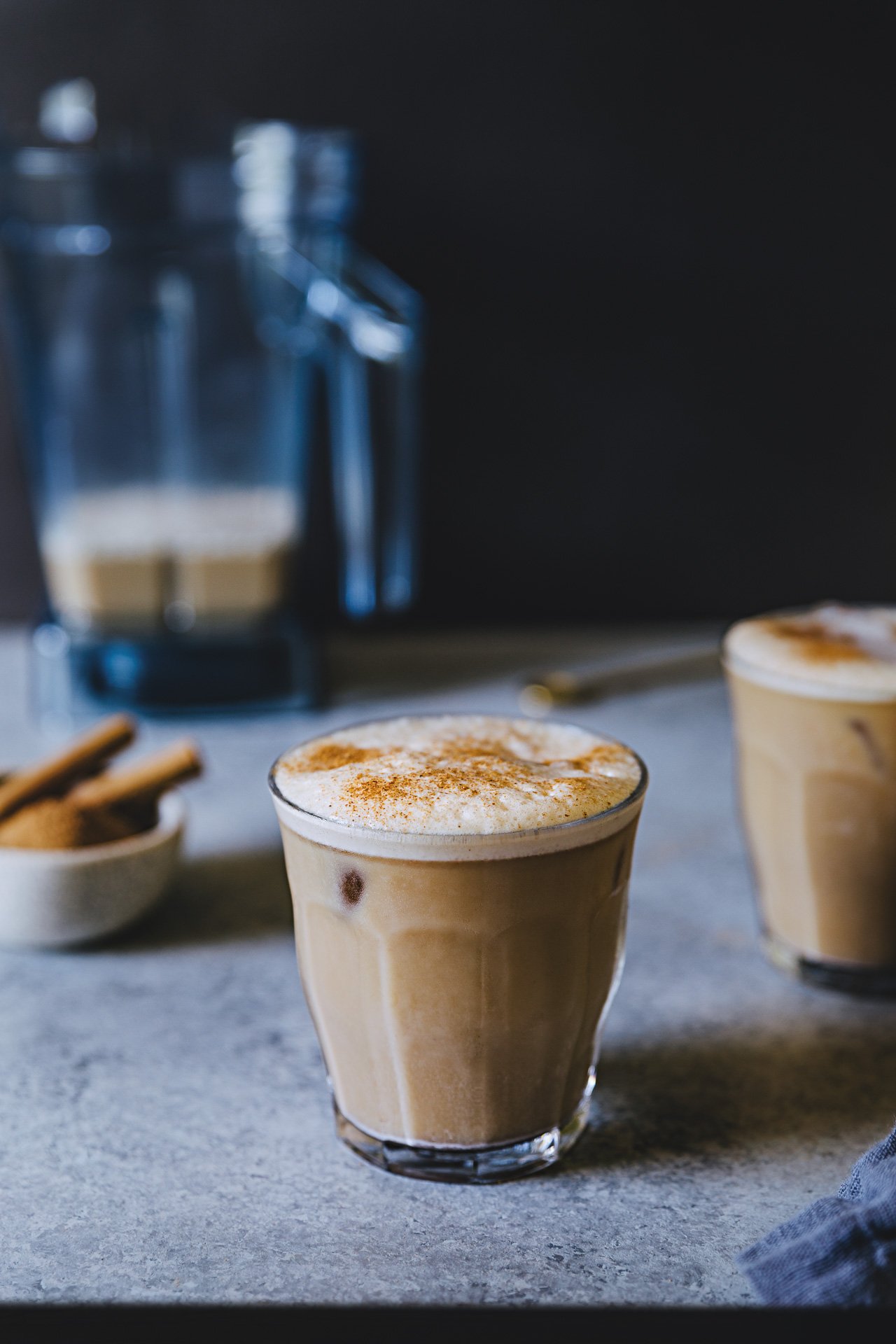 INSTRUCTIONS
Add almond milk and rice milk into the Aer Disc Container. Turn on the Vitamix, and aerate at a medium-high speed for about one minute.

With the Vitamix stopped, add the cinnamon and cold brew. Turn the Vitamix back on and aerate on high for about 20 seconds.

With the Vitamix stopped, add the simple syrup. Pulse a few ties to combine.

Pour into two cafe glasses over ice and garnish with freshly grated cinnamon.
(Photography by HonestlyYUM. This video was created in partnership with Vitamix. Opinion are our own. Thank you for supporting the brands that keep HonestlyYUM up and running!)