I love a good potato salad, but what I love even more is… saffron! Saffron is one of my favorite spices to work with, and it pairs perfectly with potatoes. Today, I've partnered with Vitamix to make a simple potato salad with roasted potatoes and saffron aioli. With the Vitamix Aer Disc Container, this potato salad is easy to make and we're giving away the Vitamix E310 with an Aer Disc container so one lucky reader can make this at home! To enter, simply leave a comment letting us know what your you're excited to make this summer. We will pick a winner on Friday, July 13th!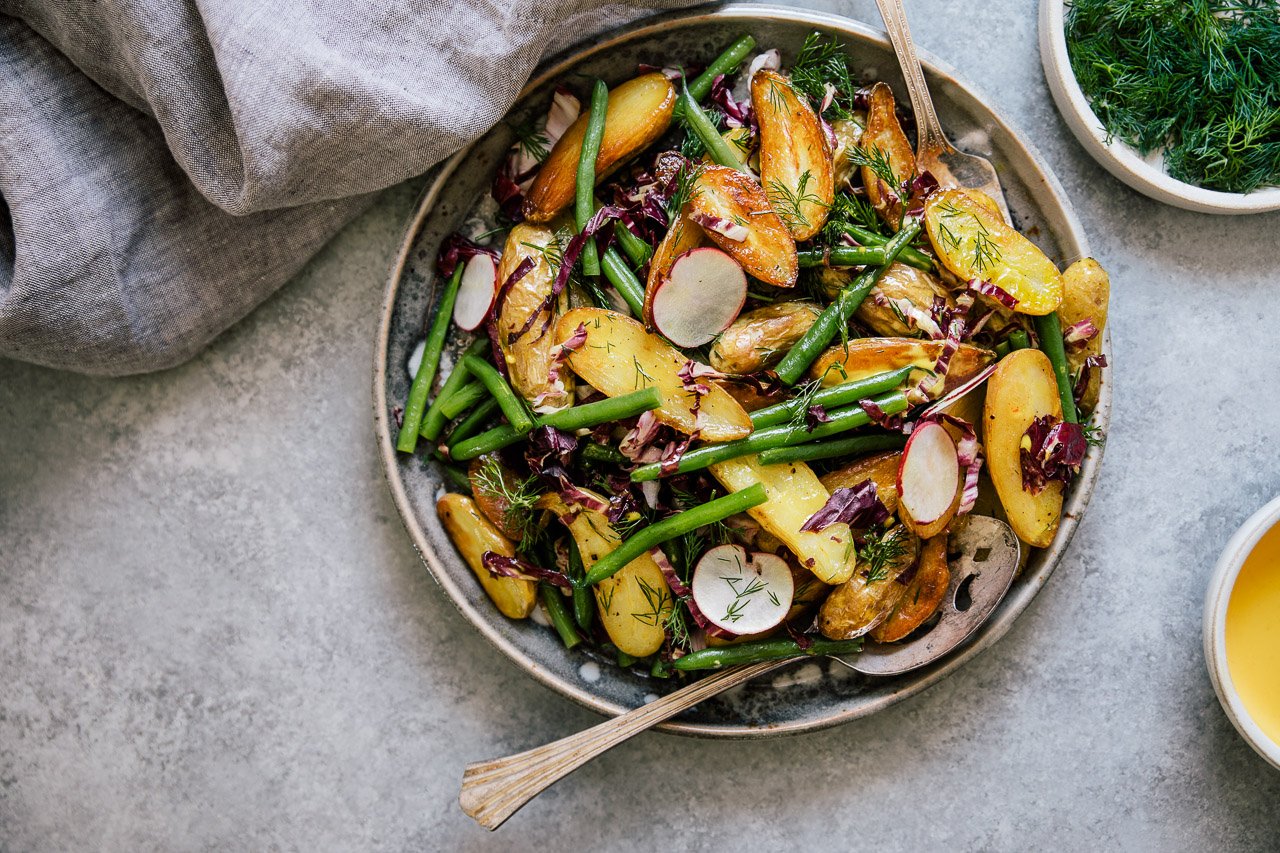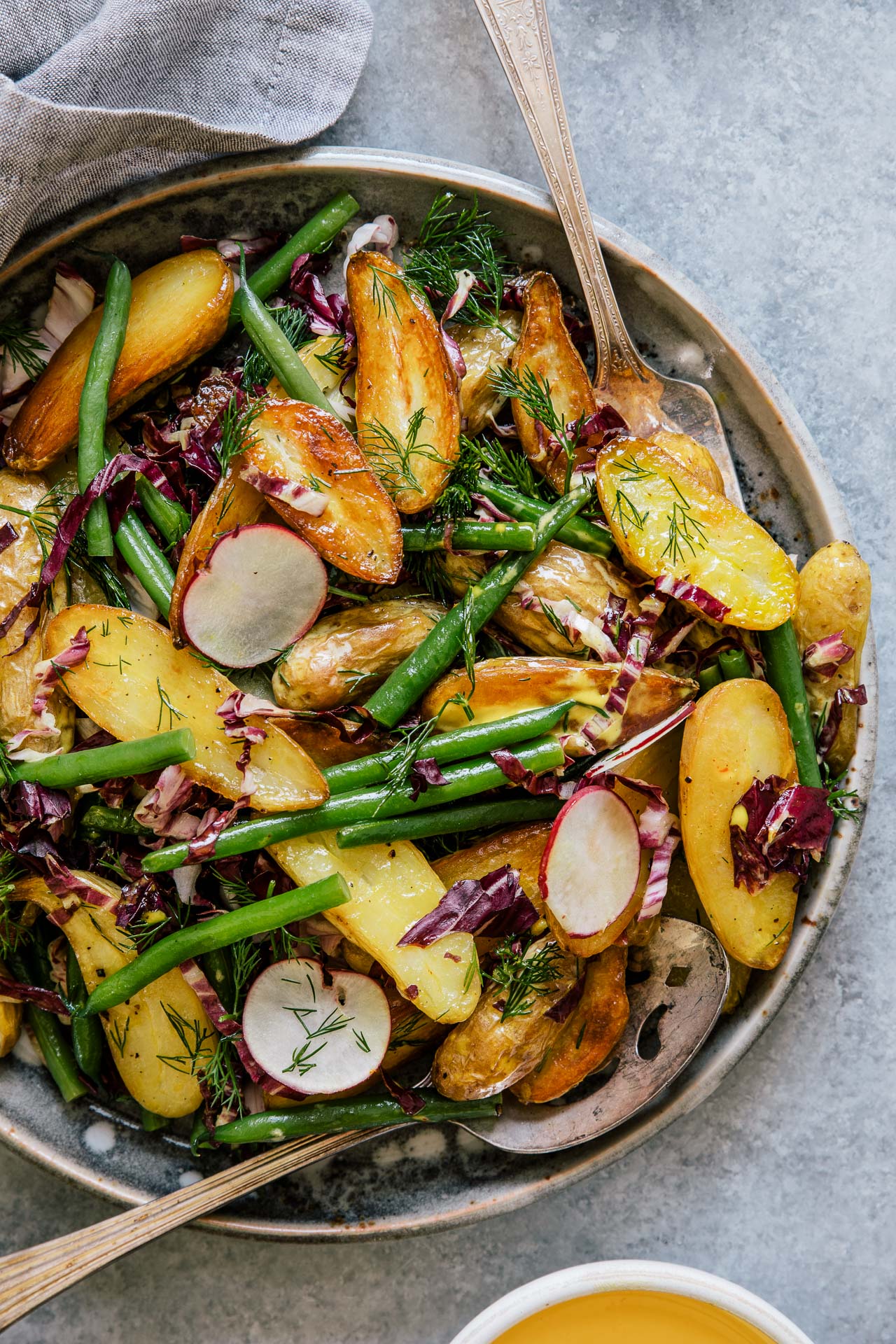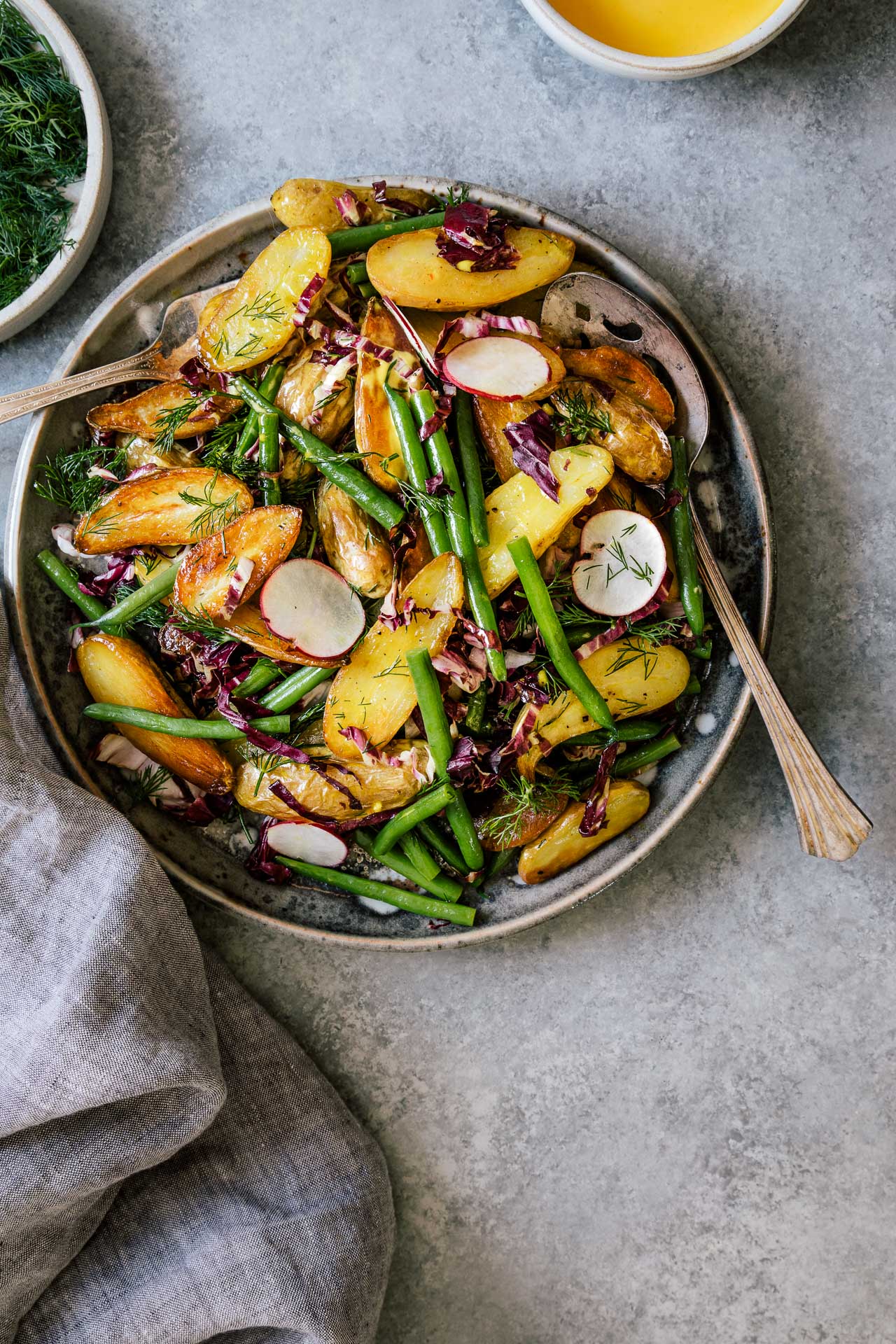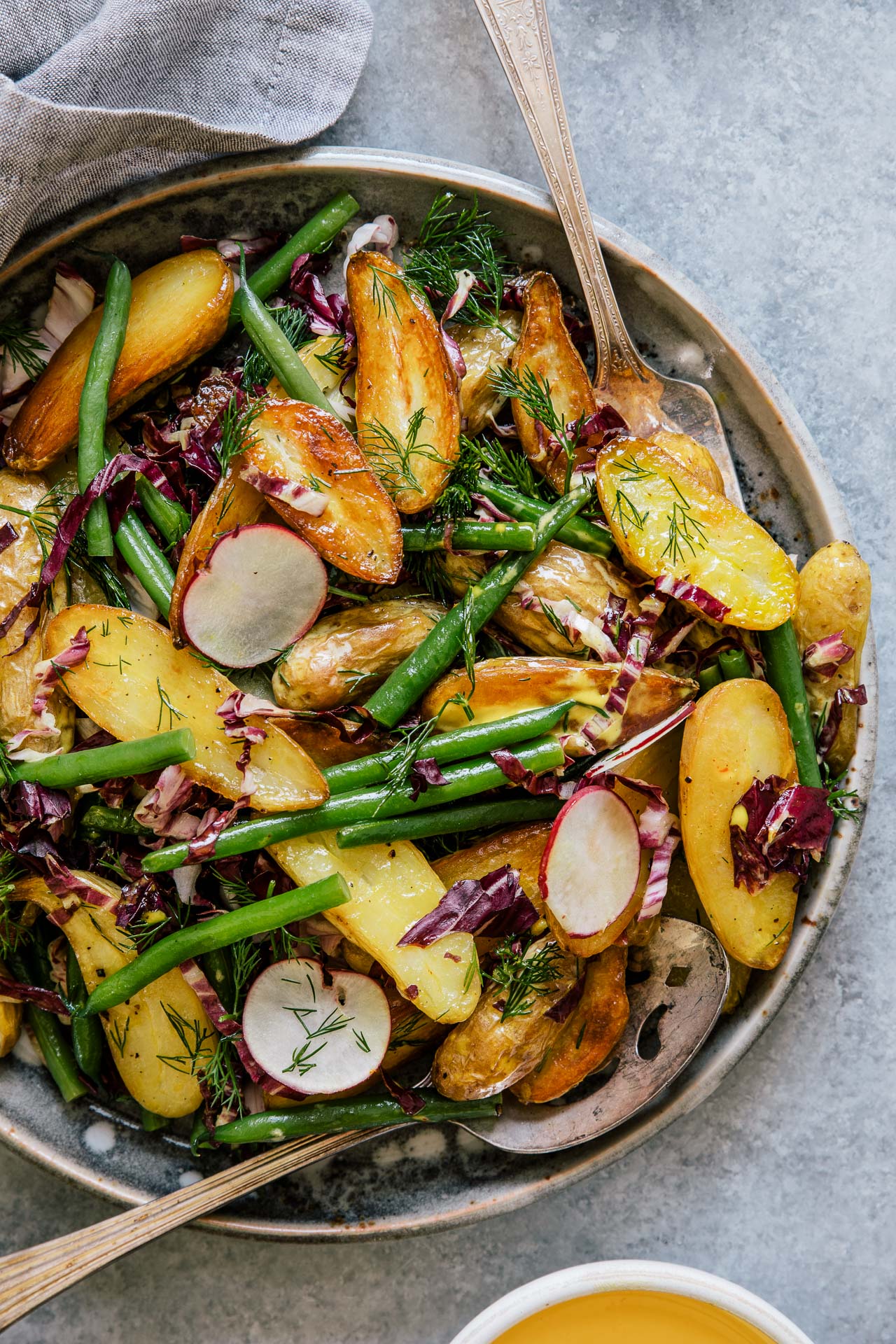 INSTRUCTIONS
Preheat the oven to 400 degrees. Slice the fingerling potatoes and add 1/4 cup oil. Add two heavy pinches of salt and some freshly ground black pepper and toss to coat. Roast for about 15 minutes until golden brown.

Add the haricot vert to boiling water and boil until just tender, about 2-3 minutes. Strain and add to an ice bath to stop the cooking. Cut the haricot vert in half.

To make the saffron aioli, ground a couple pinches of saffron in a mortar and pestle until you have 1/8 teaspoons of ground saffron. You can use already ground saffron, but you will get more intense flavor with threads of saffron that you grind. Steep the ground saffron in 2 tablespoons of hot water.

Add 3 egg yolks to the Vitamix Aer Disc container. Add the steeped saffron, 1 tablespoon of lemon juice and minced garlic. Run the Vitamix on low speed for about 15 seconds. Remove the plug off the lid and slowly add 1 cup of oil in a small thin slow steady stream, increasing the speed as the aioli emulsifies. Add a large pinch of salt at the end. Alternatively, you can whisk the egg yolks, lemon juice and garlic together and with another hand stream in the oil while whisking the egg yolks with the other.

Toss the fingerling potatoes in about 1/2 of the aioli another 1 tablespoon of lemon juice. Add more aioli if you need more to evenly coat the potatoes. Taste a potato and add more salt if needed. Serve the potatoes on a platter and add the haricot vert, raddichio, radishes and dill. Serve the remaining saffron aioli on the side.
(Photography by HonestlyYUM. This post is sponsored by Vitamix. Thank you for supporting the brands that keep HonestlyYUM running! Opinions are our own.)