It feels wonderful to finally settle into our new house. Fiona has her own bedroom, and is no longer crammed inside our walk-in closet. We purchased a new kitchen island, which has quickly become the featured attraction, also known as Audrey and Fiona's baking zone. Our bedroom gets a incredible amount of natural light! It has a rather odd layout – measuring only 7 feet wide, but also spanning the entire the length of the house! It's normal to have a giant home bar setup and photography studio at one end of your bedroom, right? Great, just making sure. Our new yard is full of lush vegetation, complete with magnolia tree, lemon tree, blueberry bushes, and several vegetable beds ripe for planting. This past weekend we even managed to take advantage of the nice weather, and hosted a few friends and family for a barbecue. As usual, the margaritas were flowing! We kept with the grilling theme, and mixed up a batch of High Plains Margaritas, created by bartender Shaun Gordon of Atlanta, GA – a lovely combo of grilled pineapple, sage, and fresh citrus. The smokiness of the charred pineapple pairs beautifully with the freshly muddled sage; the sharpness of the citrus balances the sweet orange flavors of the Patrón Citrónge; all of which mingle delightfully with the Patrón Silver . . . I was in my happy place. 🙂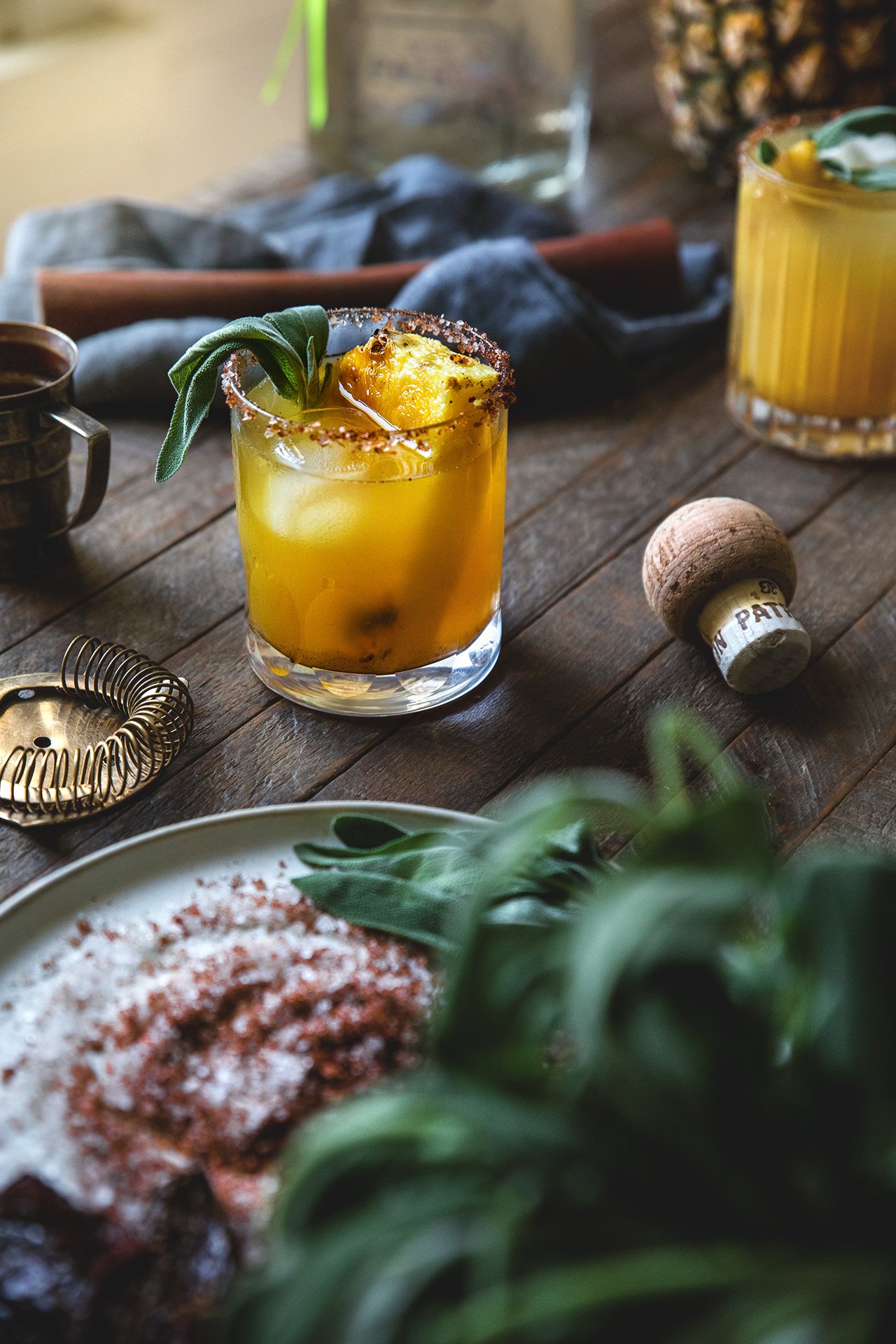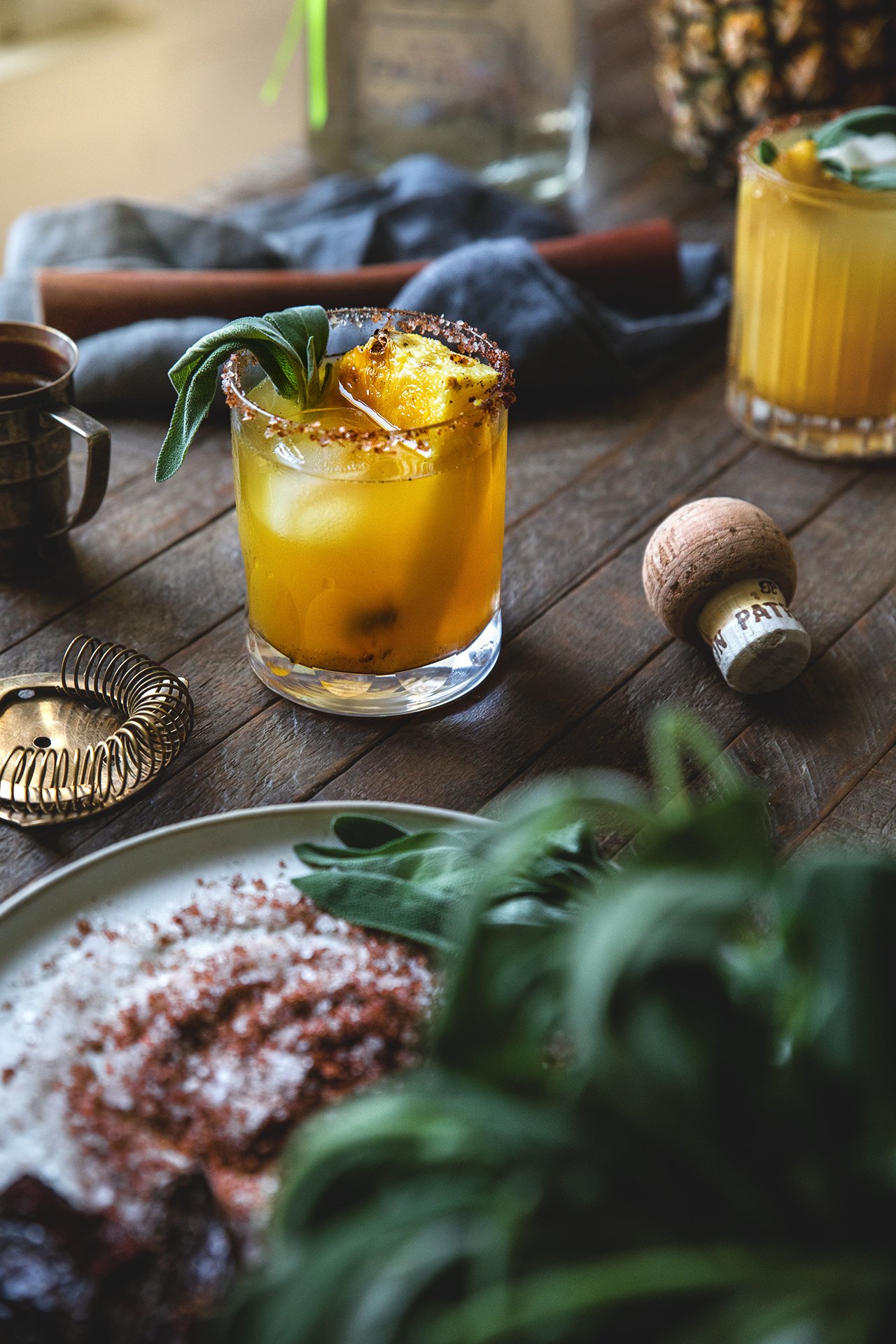 If this recipe entices you, well you're not alone. The High Plains Margarita has been nominated for Patrón's Margarita of the Year competition!! That's right, Patrón searched the globe for seven delicious margarita recipes, which are all now battling head-to-head for the right to be called Margarita of the Year. The best part is that YOU get a chance to vote for your favorite (hint, hint, High Plains Margarita . . . 😉 😉 )! Annnd I'm proud to say that as of this writing, the High Plains Margarita is in the lead!! If you too agree that sipping this deliciously smoky, herbaceous cocktail while gathered around the grill with friends sounds heavenly, then help it secure victory by voting now! Or, you can vote on Instagram or Twitter by using the hashtag: #HighPlainsMargarita. And remember, the perfect way to enjoy Patrón is responsibly.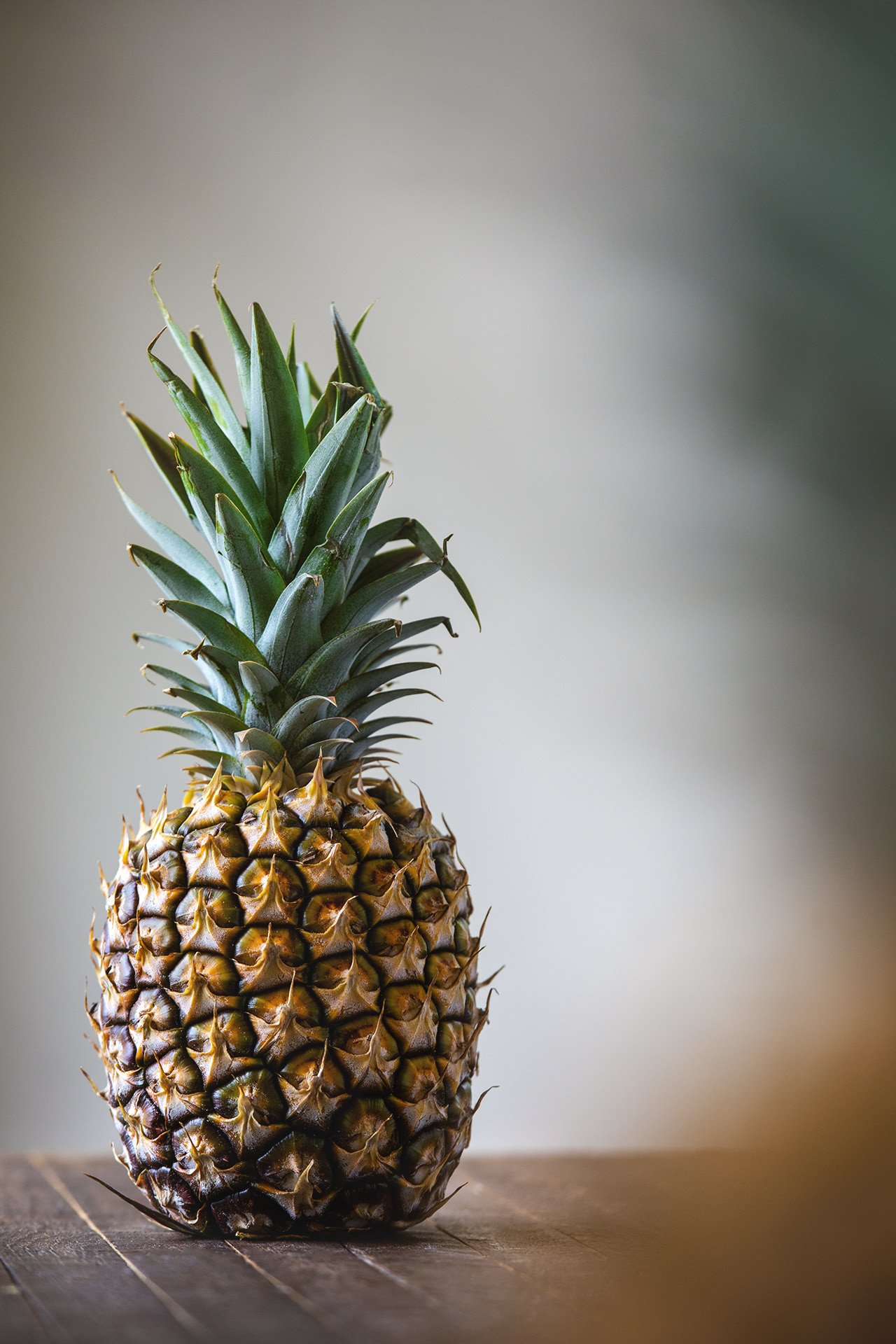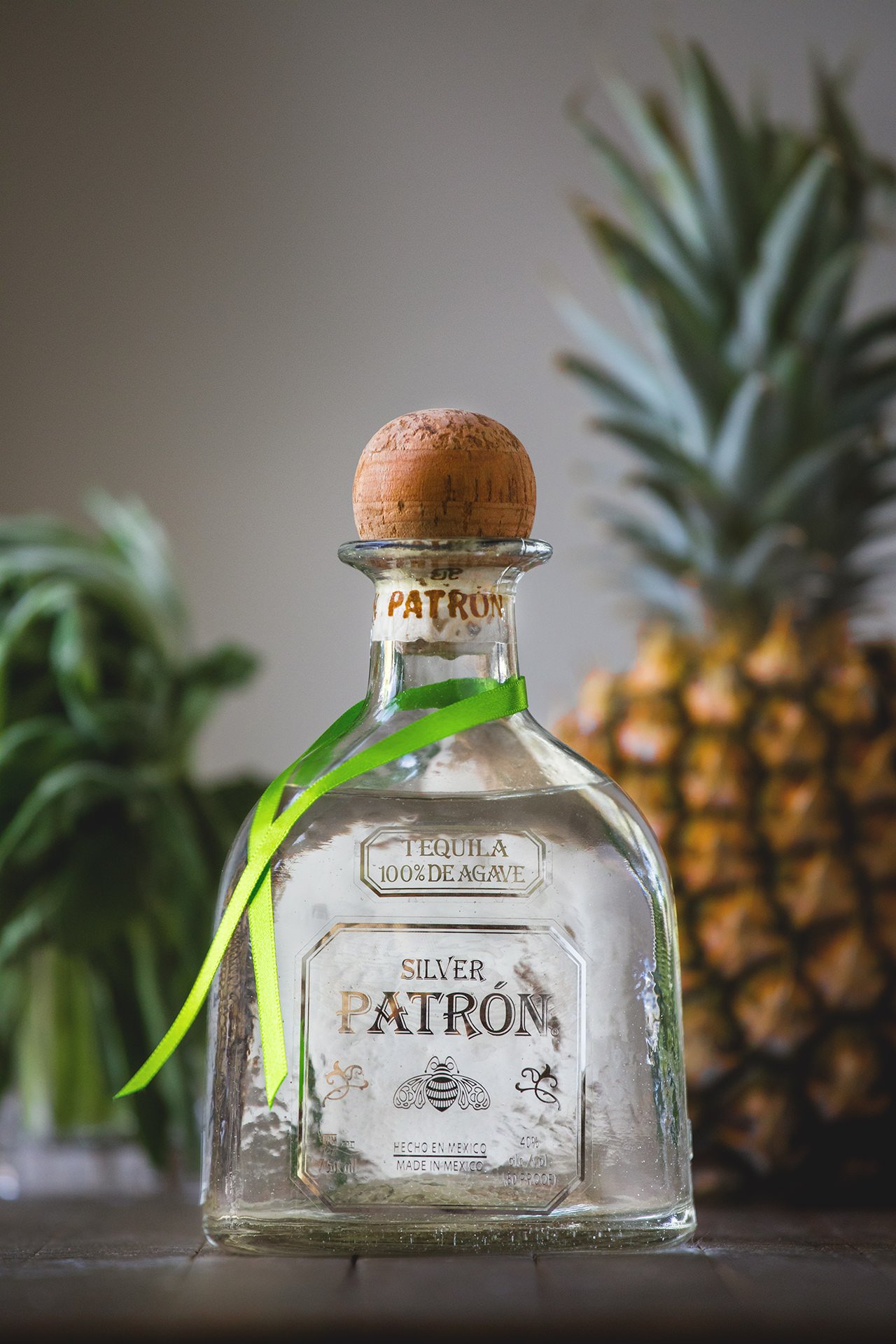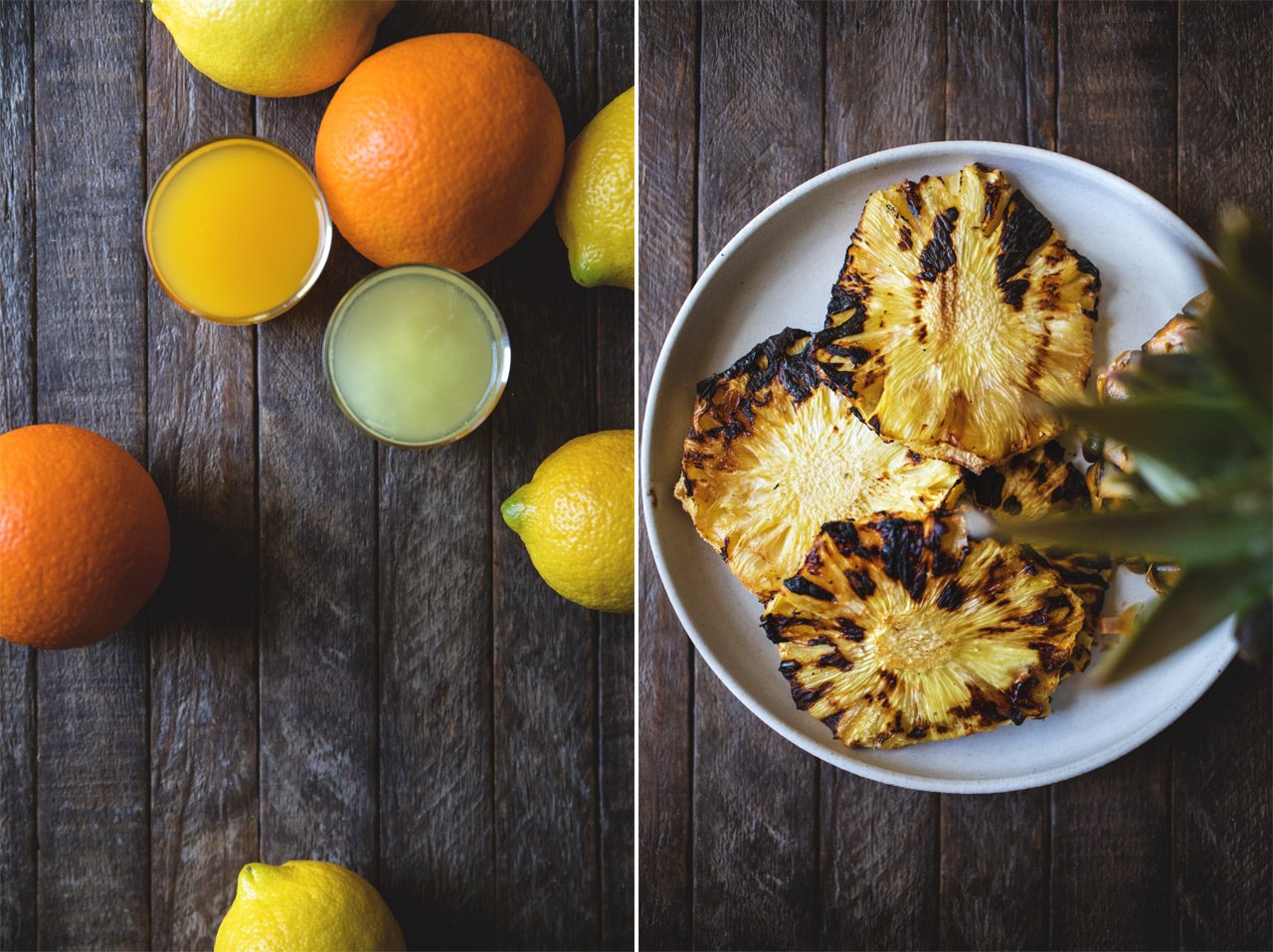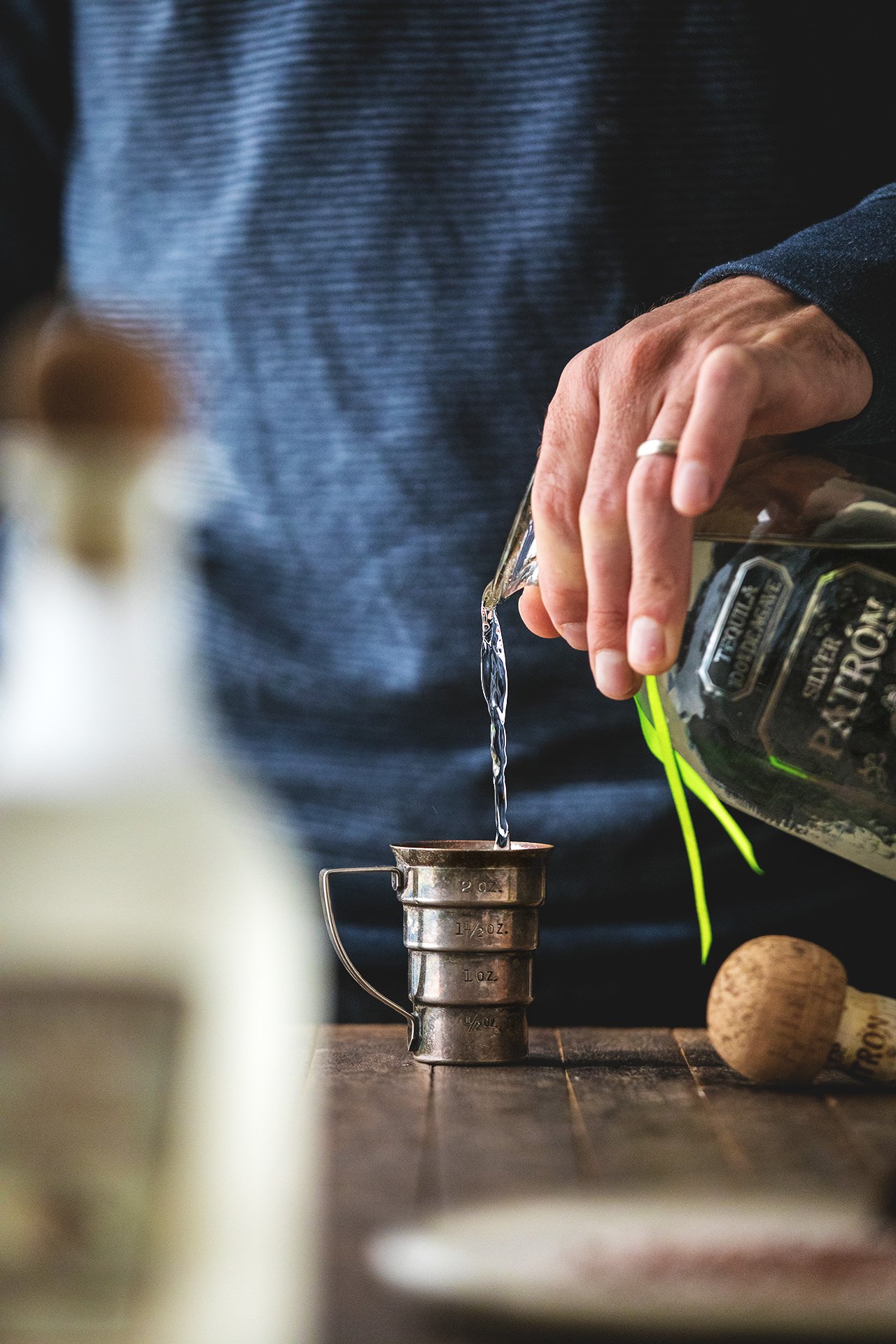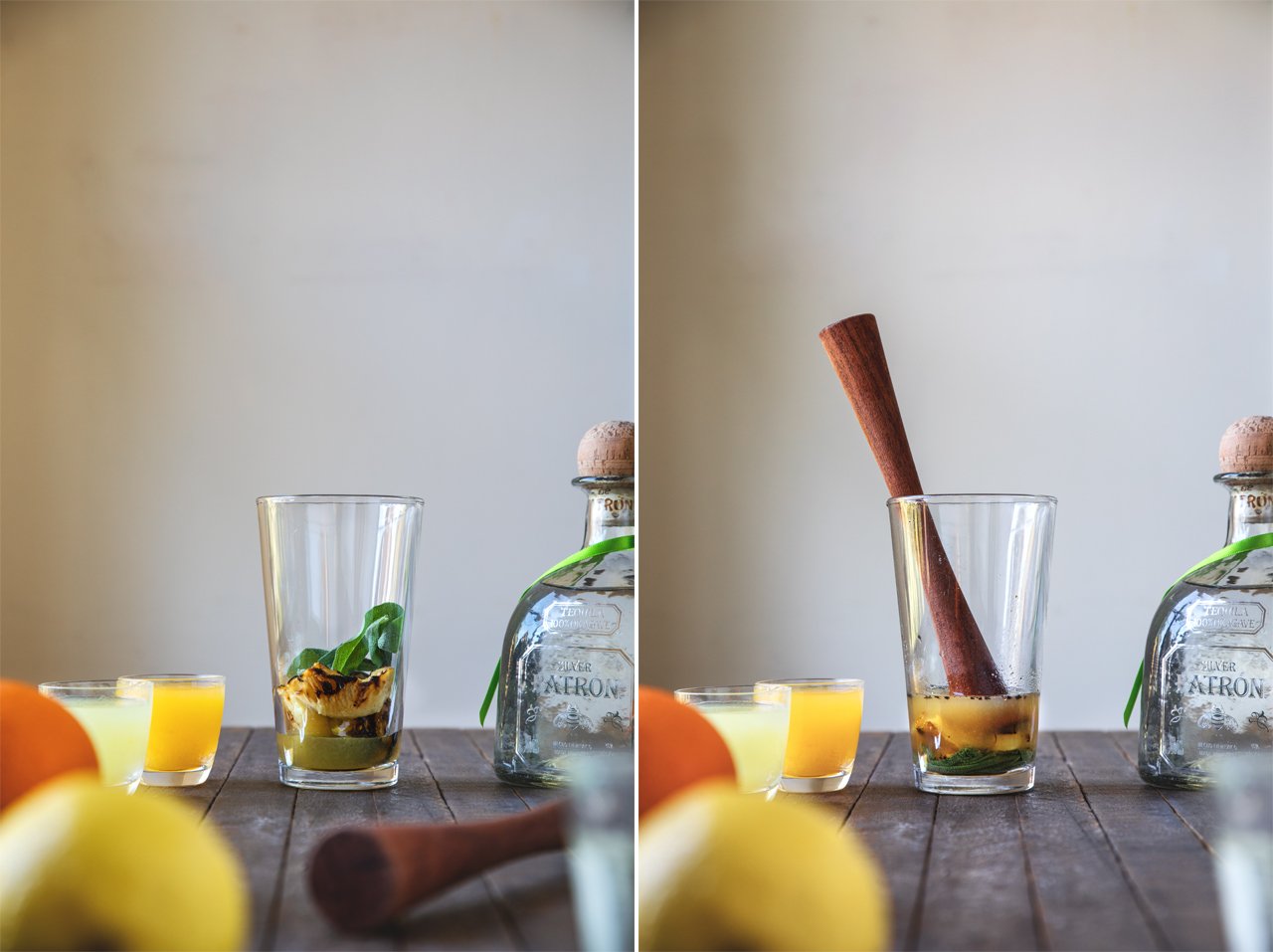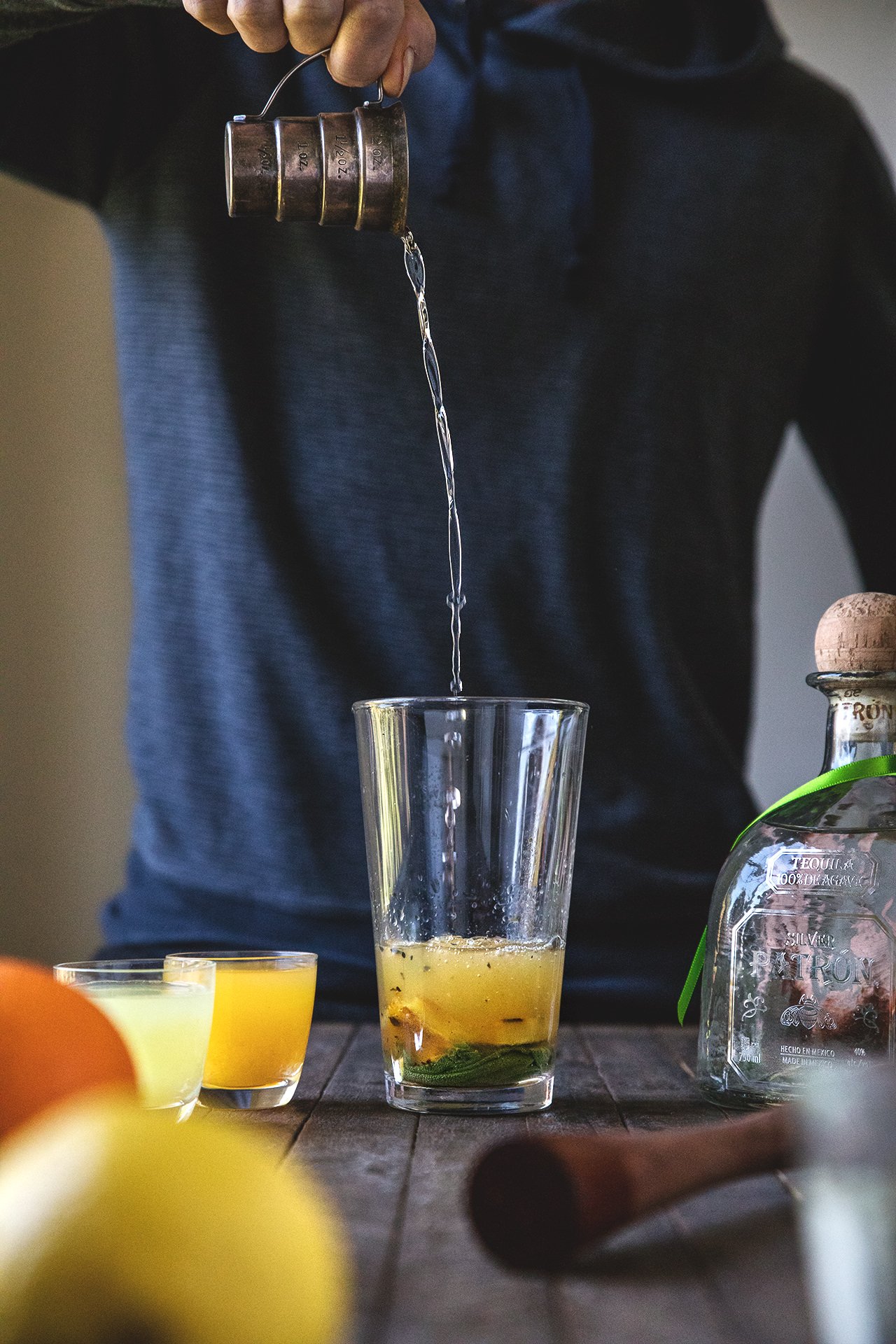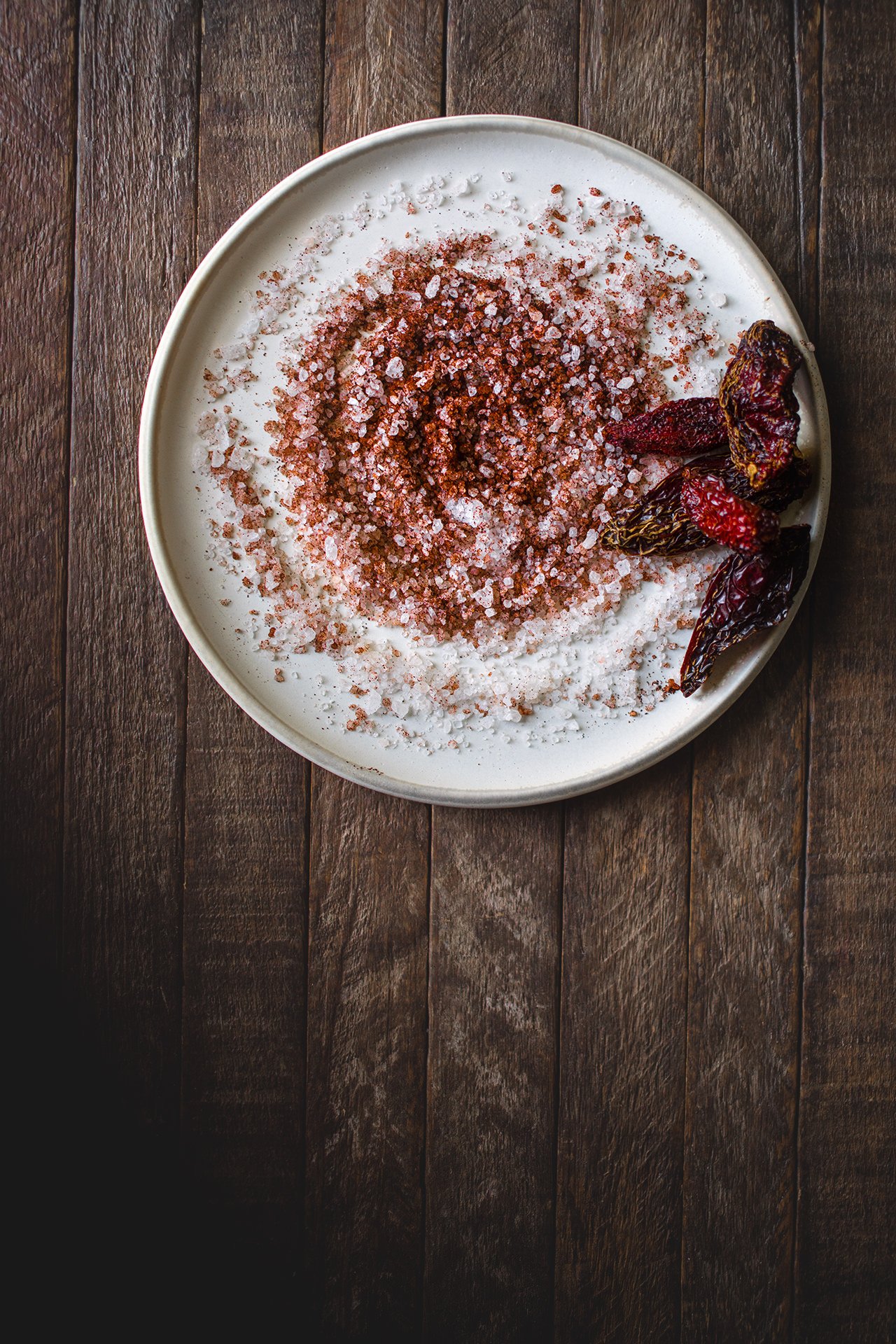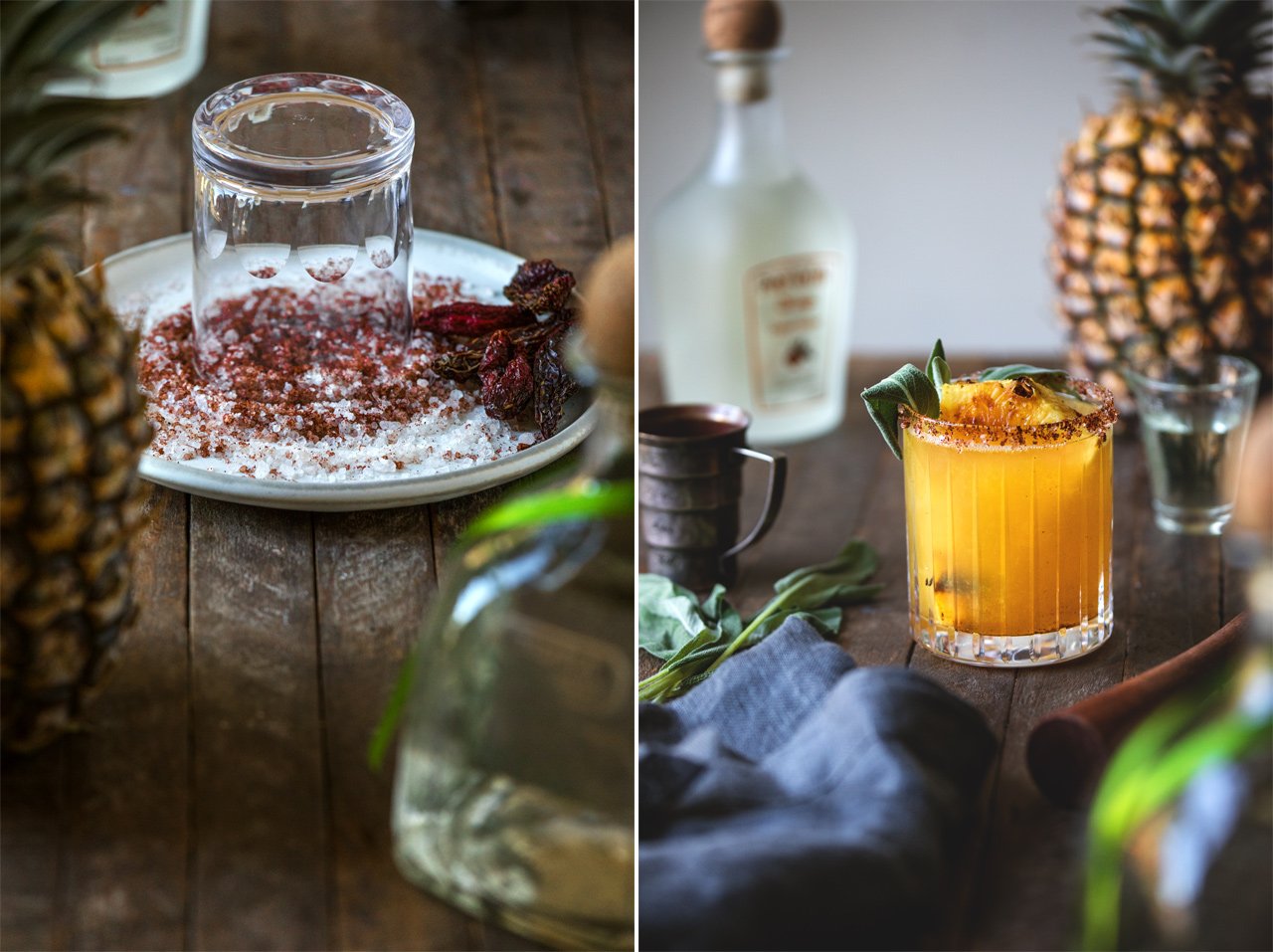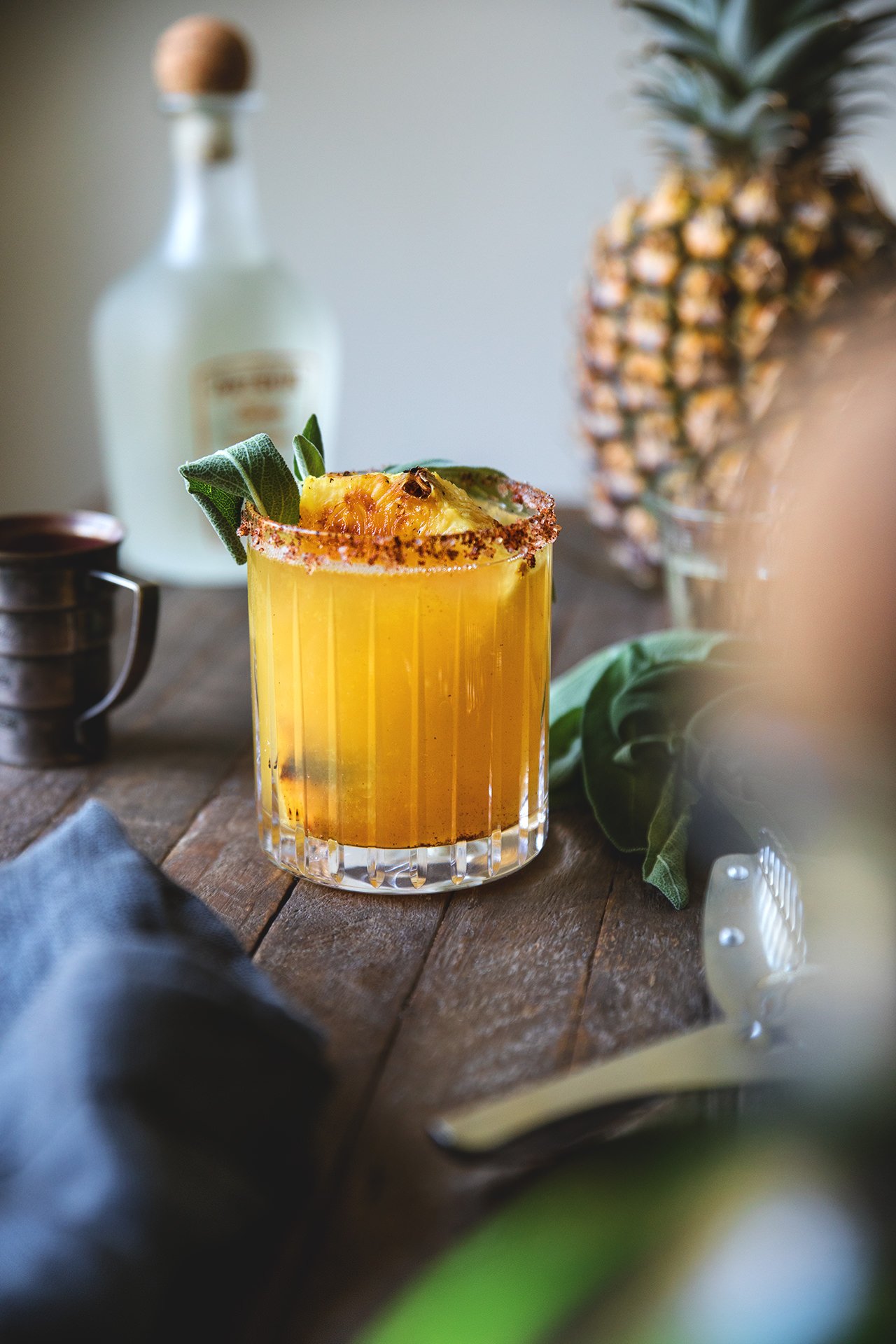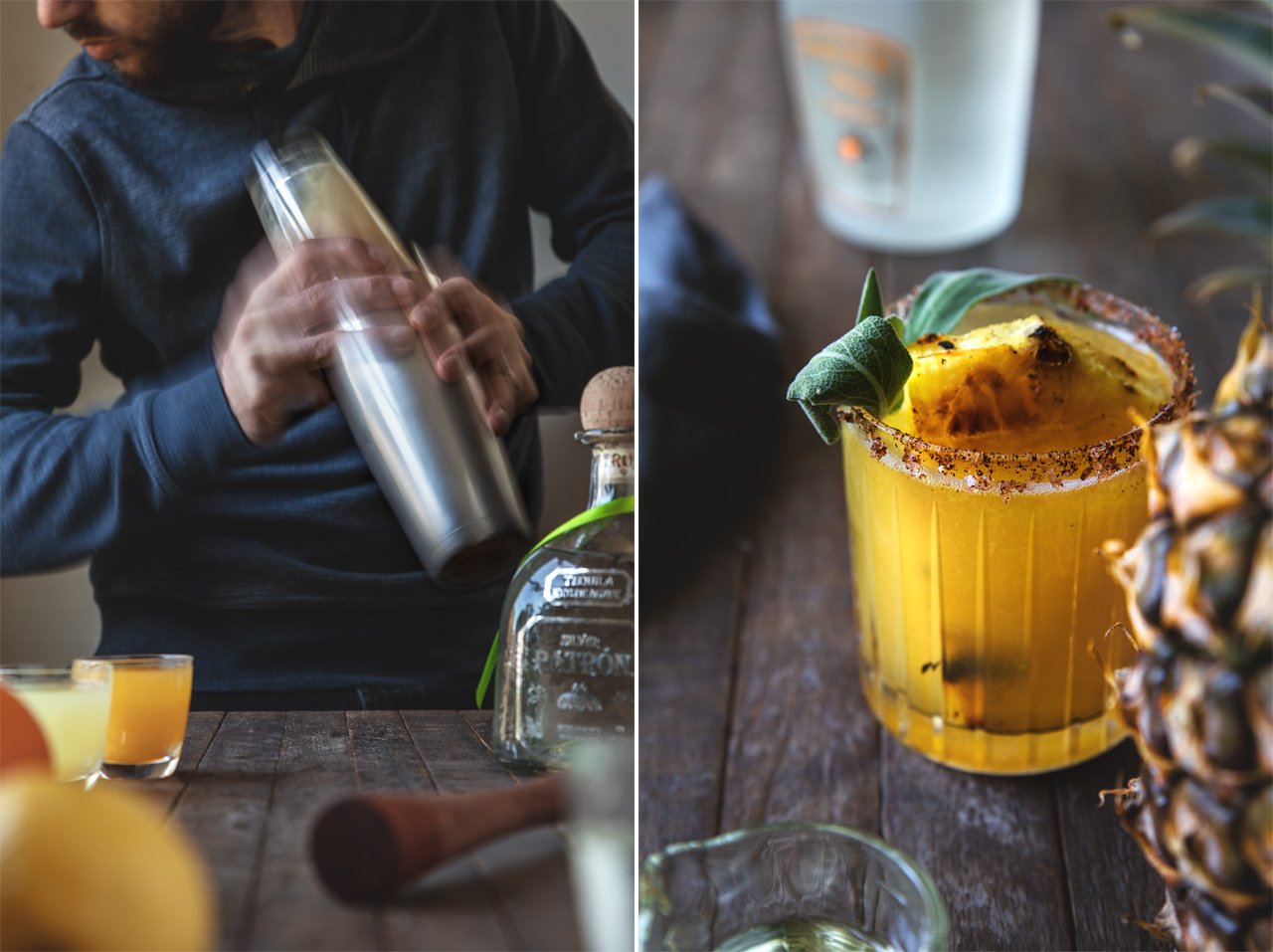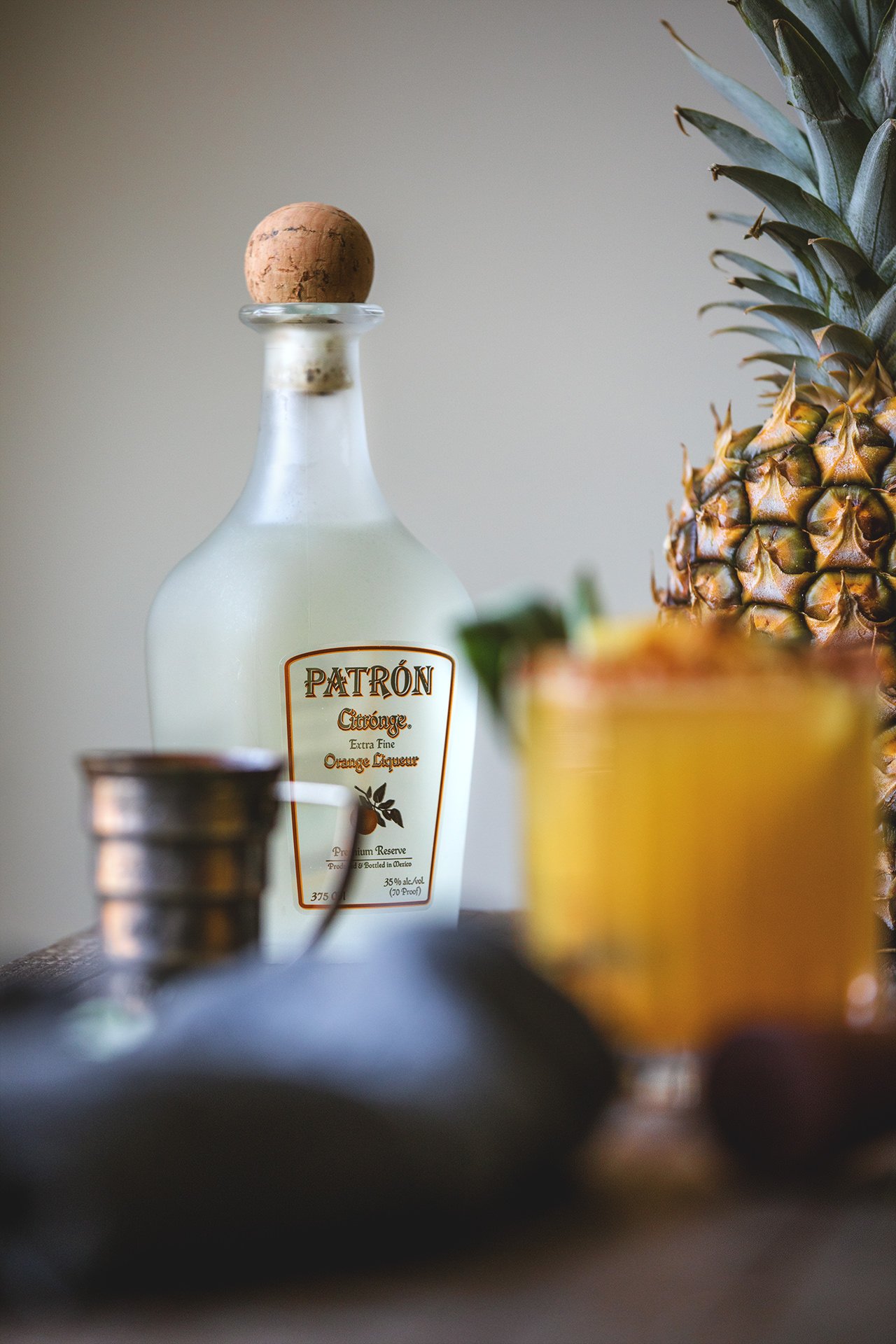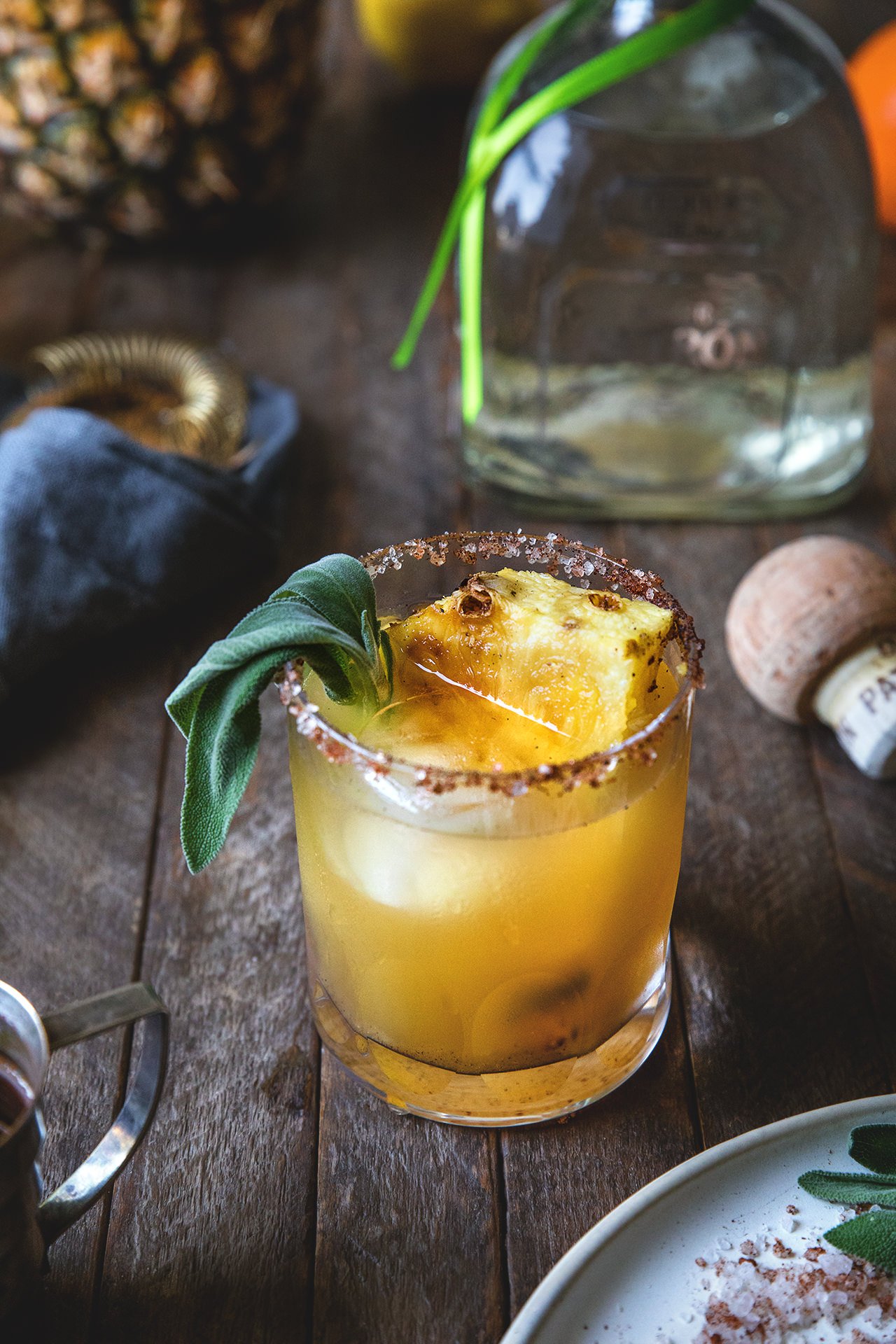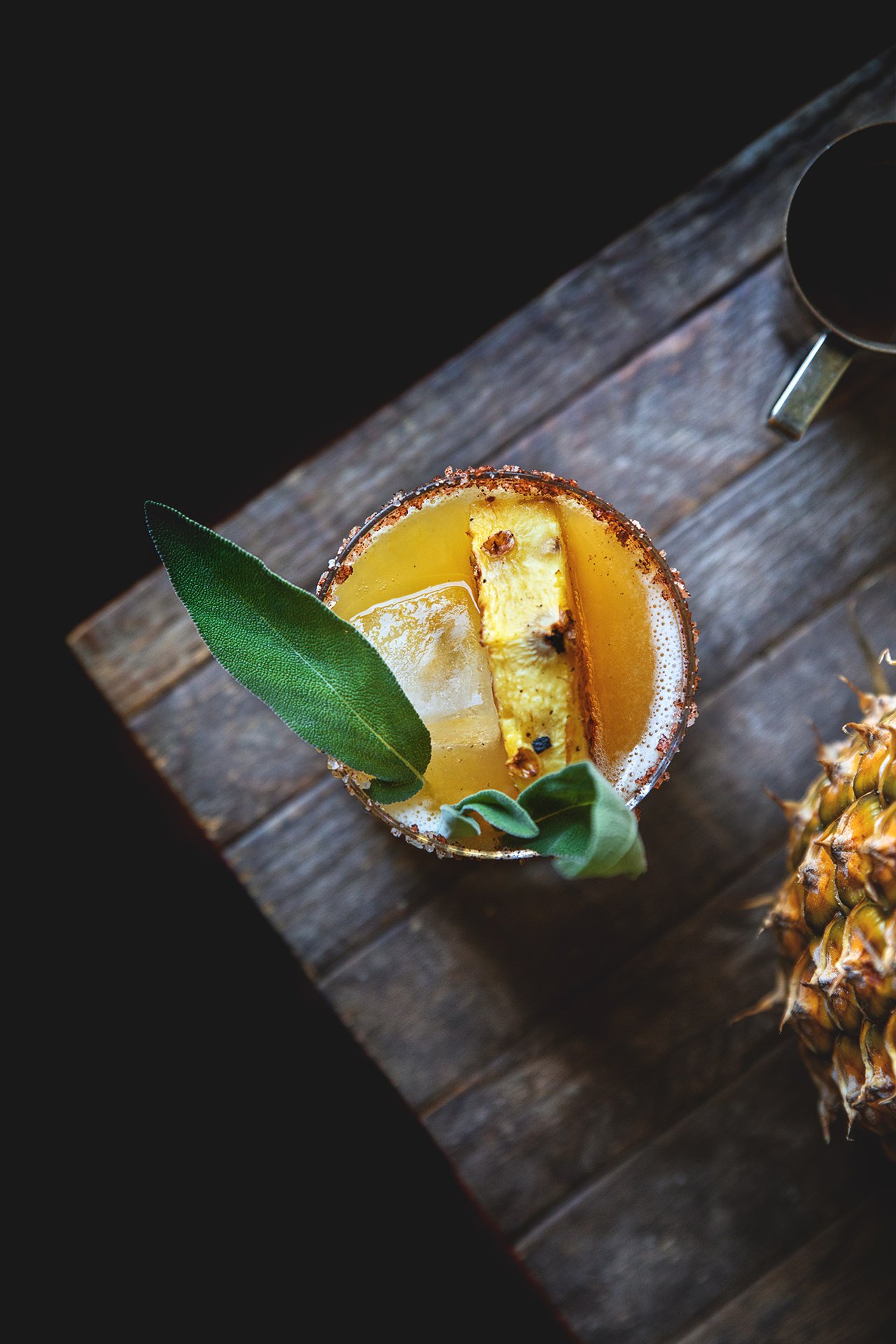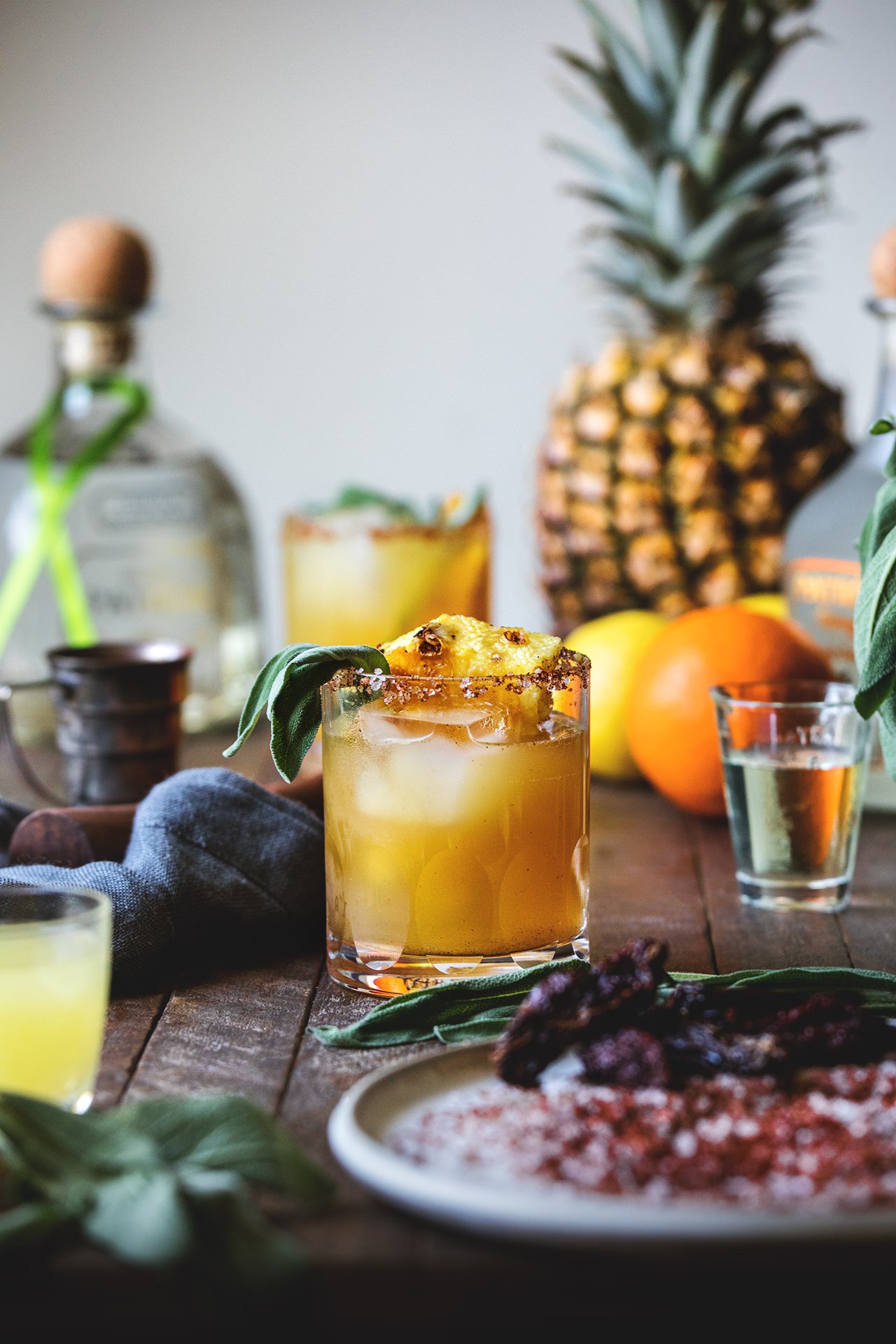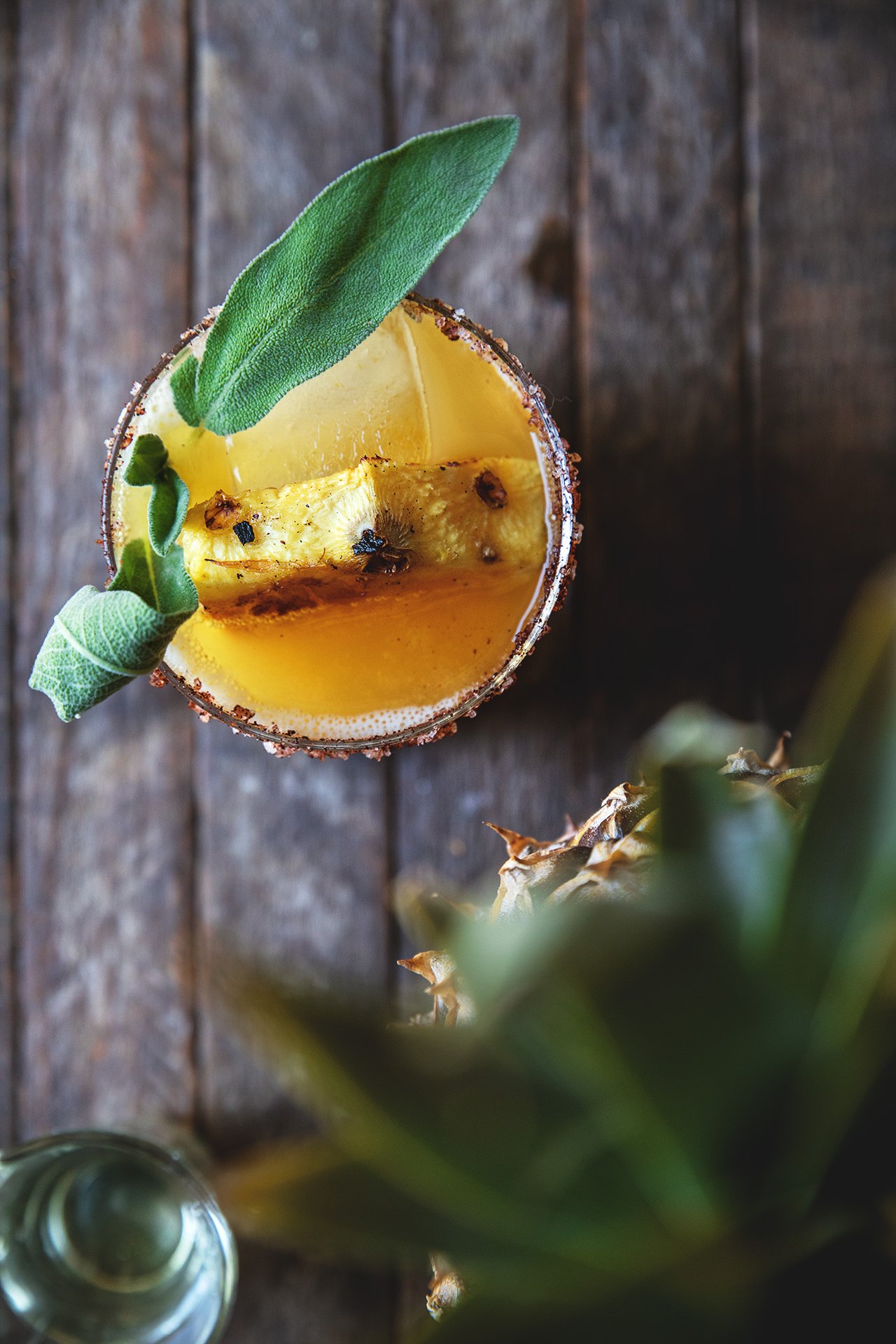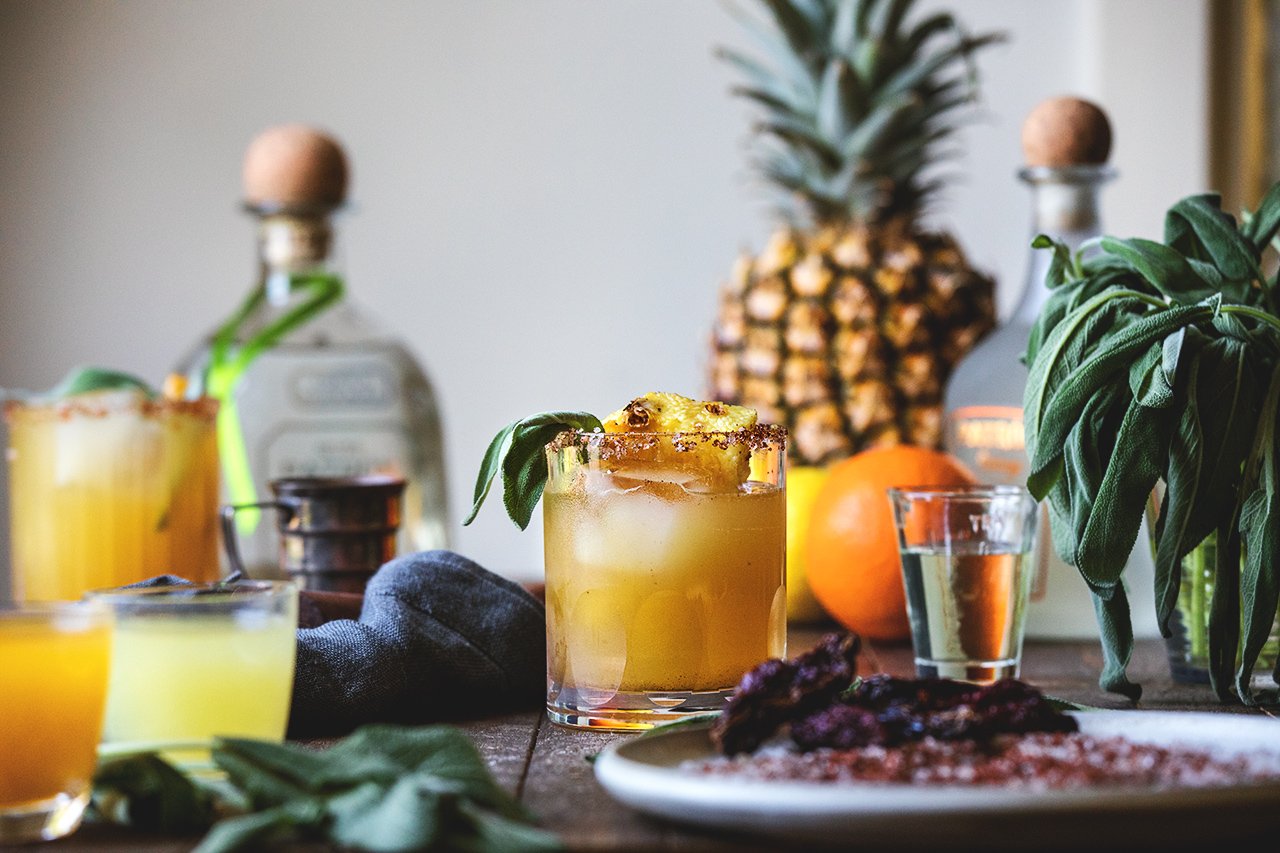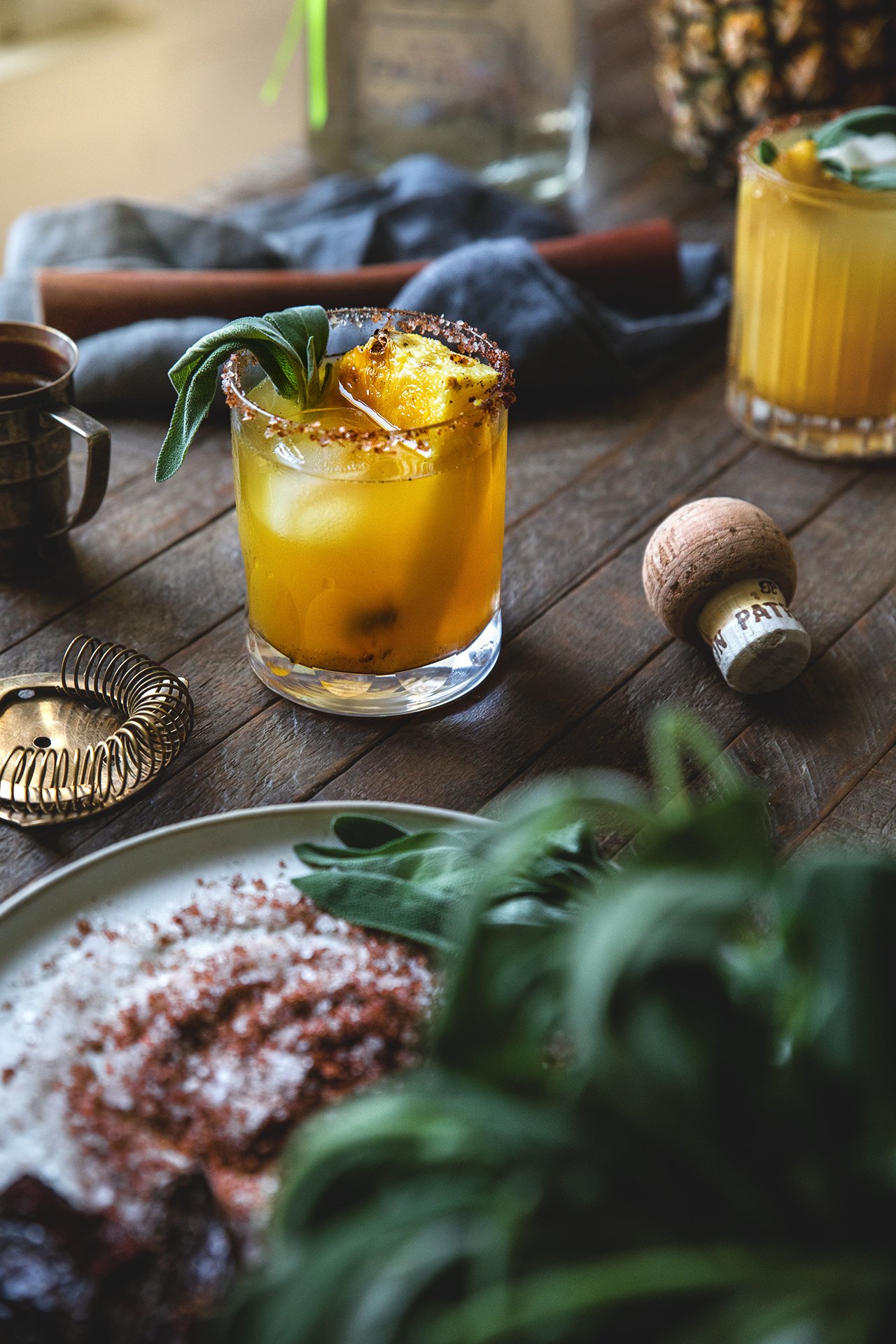 INSTRUCTIONS
Cut a few wheels of pineapple and place on a hot grill. Cook pineapple on both sides until pineapple begins to char. Remove from grill, let cool, and cut into one-inch chunks.

On a small plate, mix the coarse salt with the dried chipotle powder. Cut a slit in a lime wedge and run it around the rim of a rocks glass, then dip the glass in the chipotle salt to coat the rim of the glass.

In a mixing glass, combine 2 pieces of grilled pineapple, 4 sage leaves, simple syrup, and muddle.

Add lime juice, yuzu juice (or lemon/orange), Patrón Citrónge Orange, and Patrón Silver, top with shaking tin, and shake vigorously with ice to chill.

Double strain into the chipotle salt-rimmed rocks glass over fresh ice.

Garnish with a slice of charred pineapple and a sprig of fresh sage.
(images by HonestlyYUM. This post is sponsored by Patrón. Thank you for supporting the brands that keep HonestlyYUM up and running!)