There's no pretty way to say this . . . Grizzly got skunked. That's right, late one night just before bed (of course), Grizzly stumbled upon a skunk out back behind the garage. He barked and went after it, only to bolt the other way in surprise after a hefty spray. Little known fact: skunks only have enough of their special scent for five or six different sprays. Hopefully that means this little guy or gal doesn't come around my yard for a while. Anyway, while Audrey waited out back with Grizzly, I rushed off to the grocery store to grab the necessary washing supplies. Did I mention it was midnight? In contrary to popular opinion, bathing in tomato juice doesn't help remove the skunk odor from the dog. Rather, a mixture of hydrogen peroxide, baking soda, and dish soap does a remarkably good job.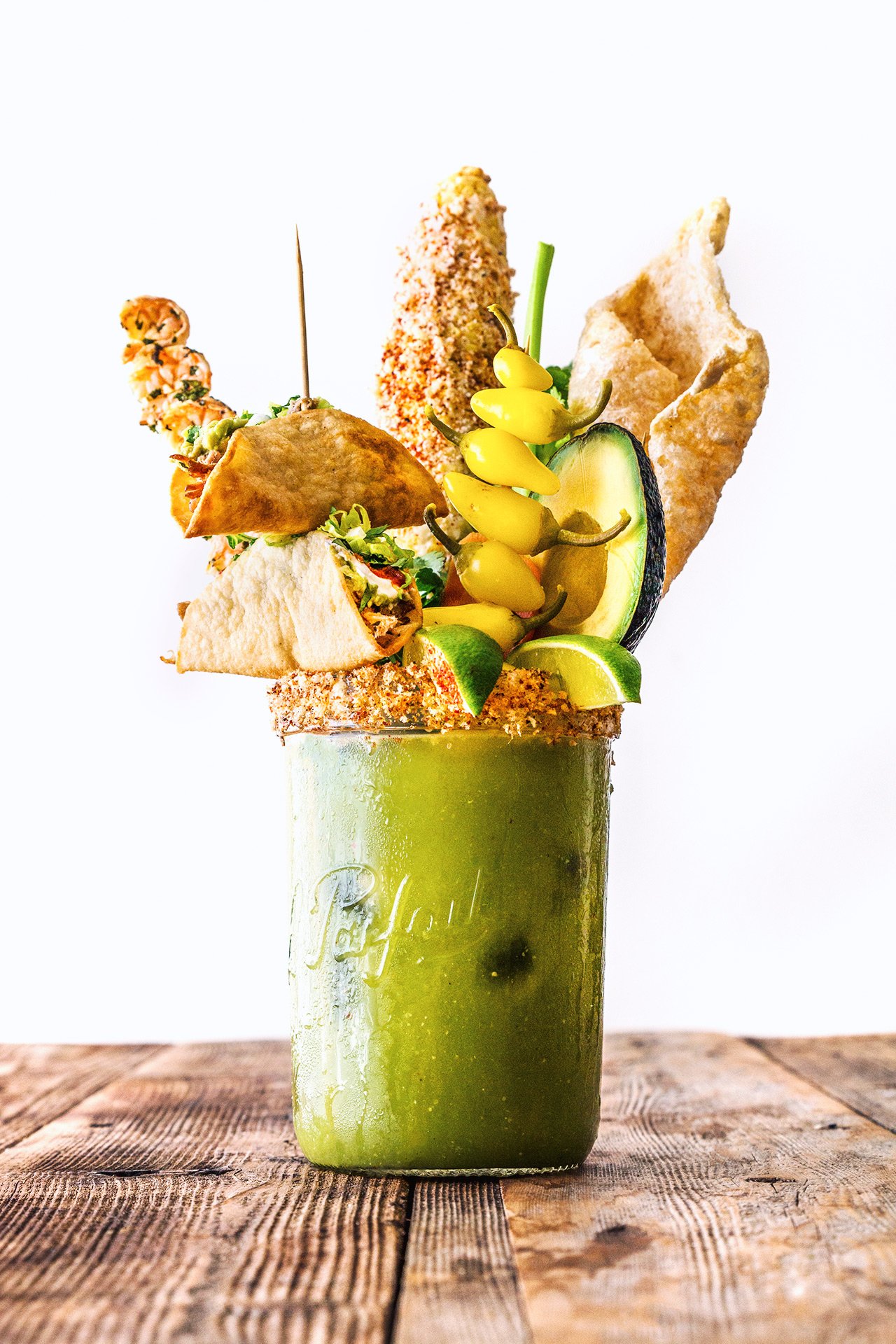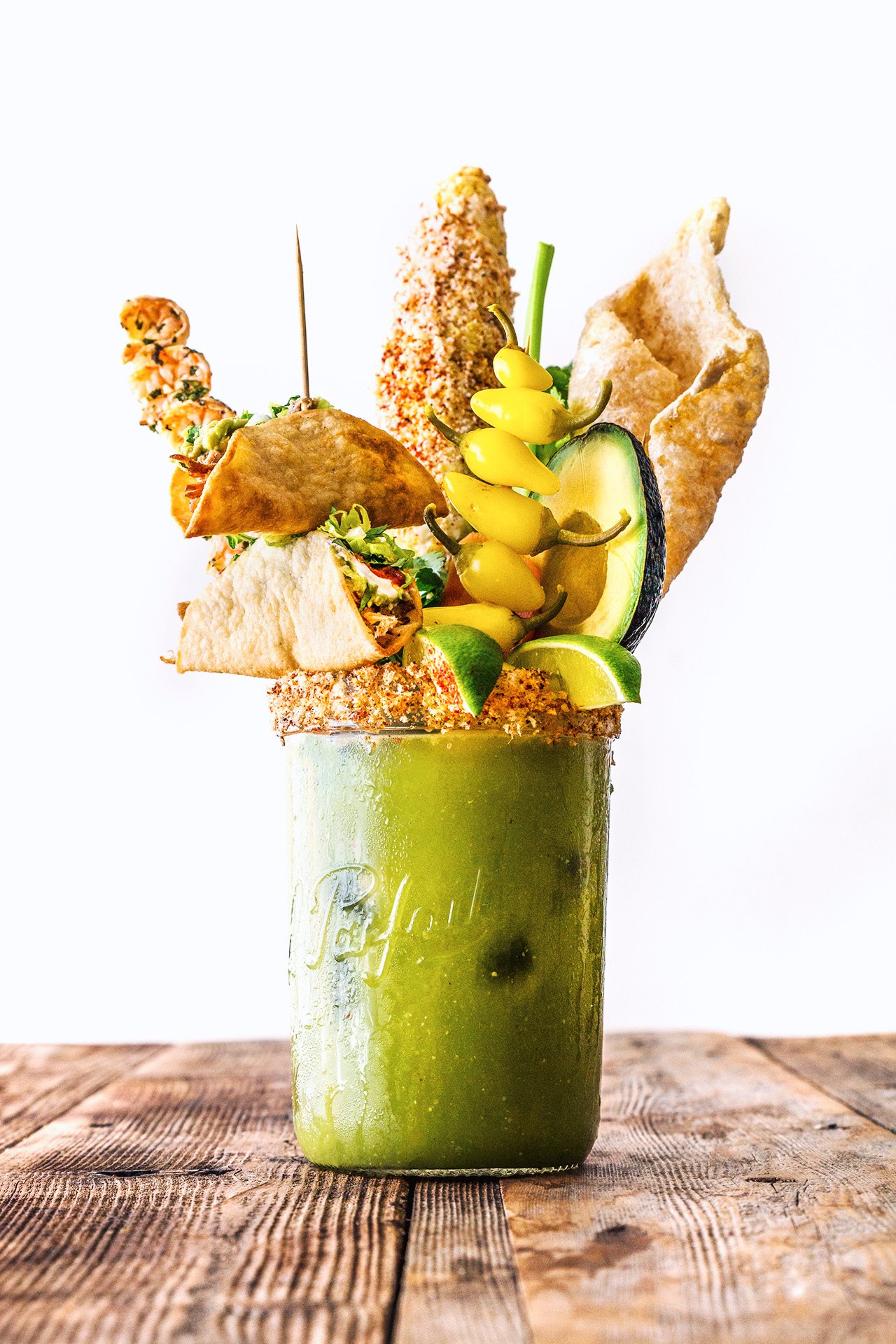 Speaking of tomato-less, check out this green bloody mary!! Instead of going the tomato route, I went with tomatillos + some other green goodies for this outlandish brunch concoction. The result is a bright, vegetal, peppery blend that just begs for a little vodka. And of course, don't forget the garnishes! I admit I went a little over-the-top, siding for a couple crispy carnitas tacos, elote, grilled shrimp, avocado, and even chicharrones. That skunk smell must have gotten to my head!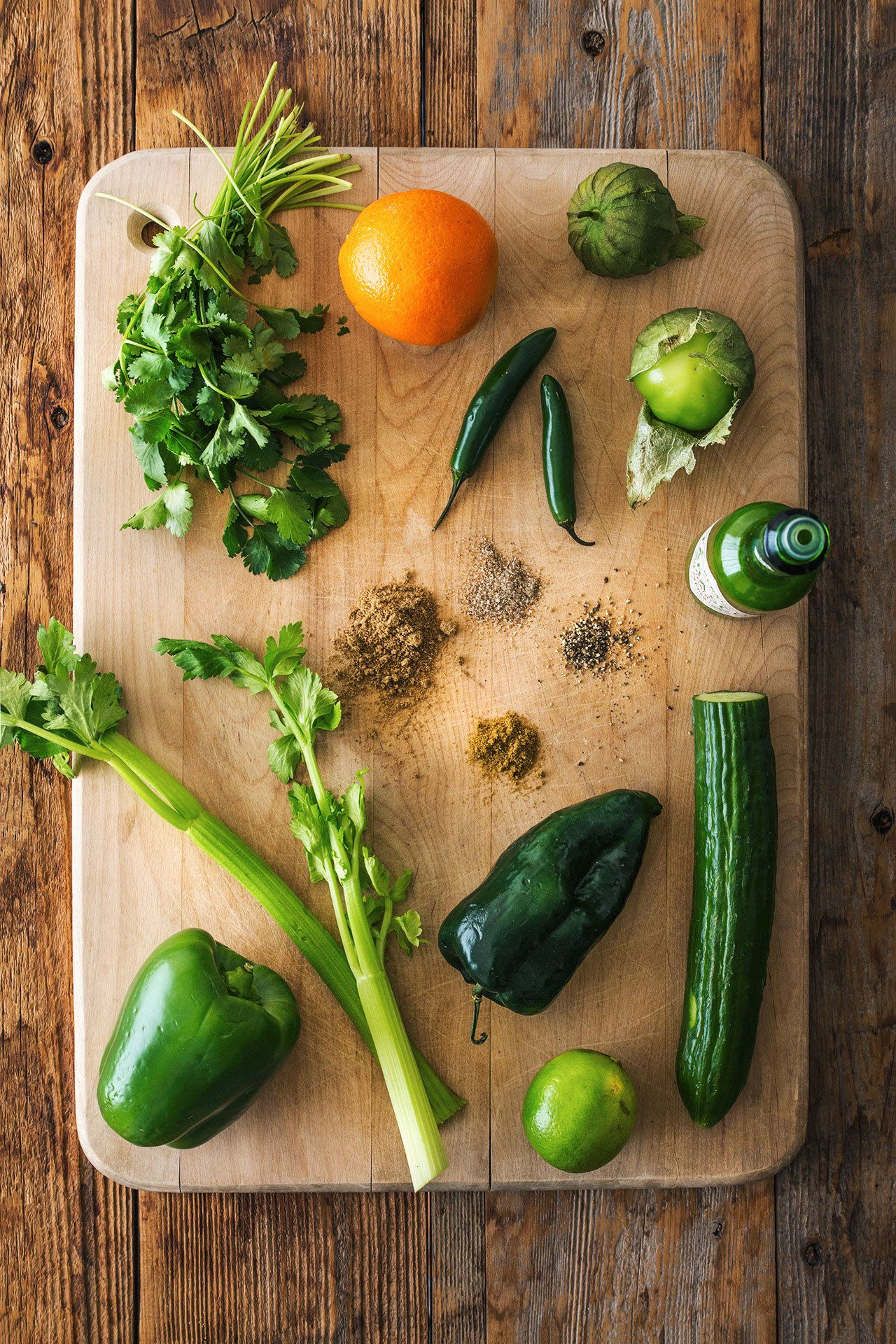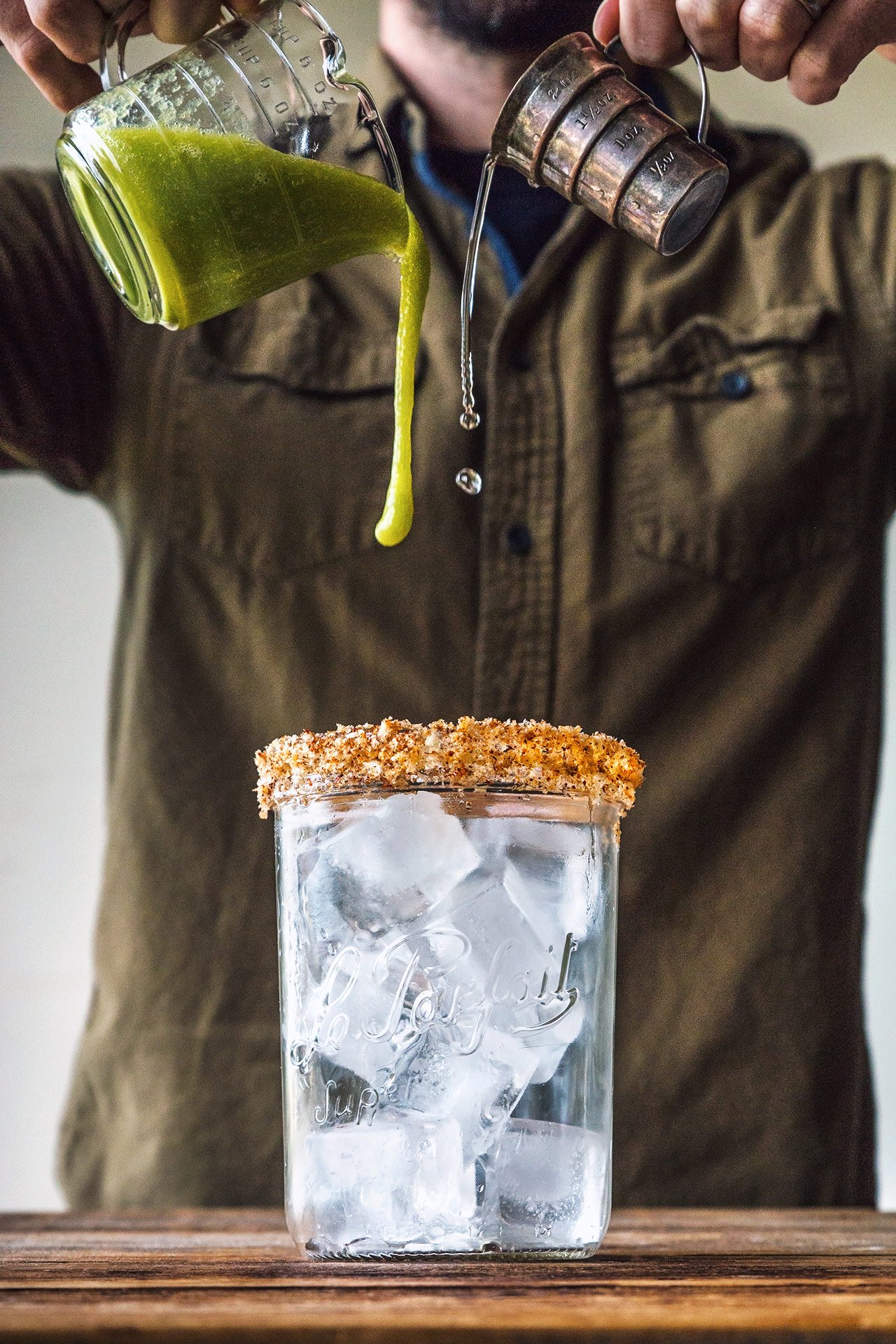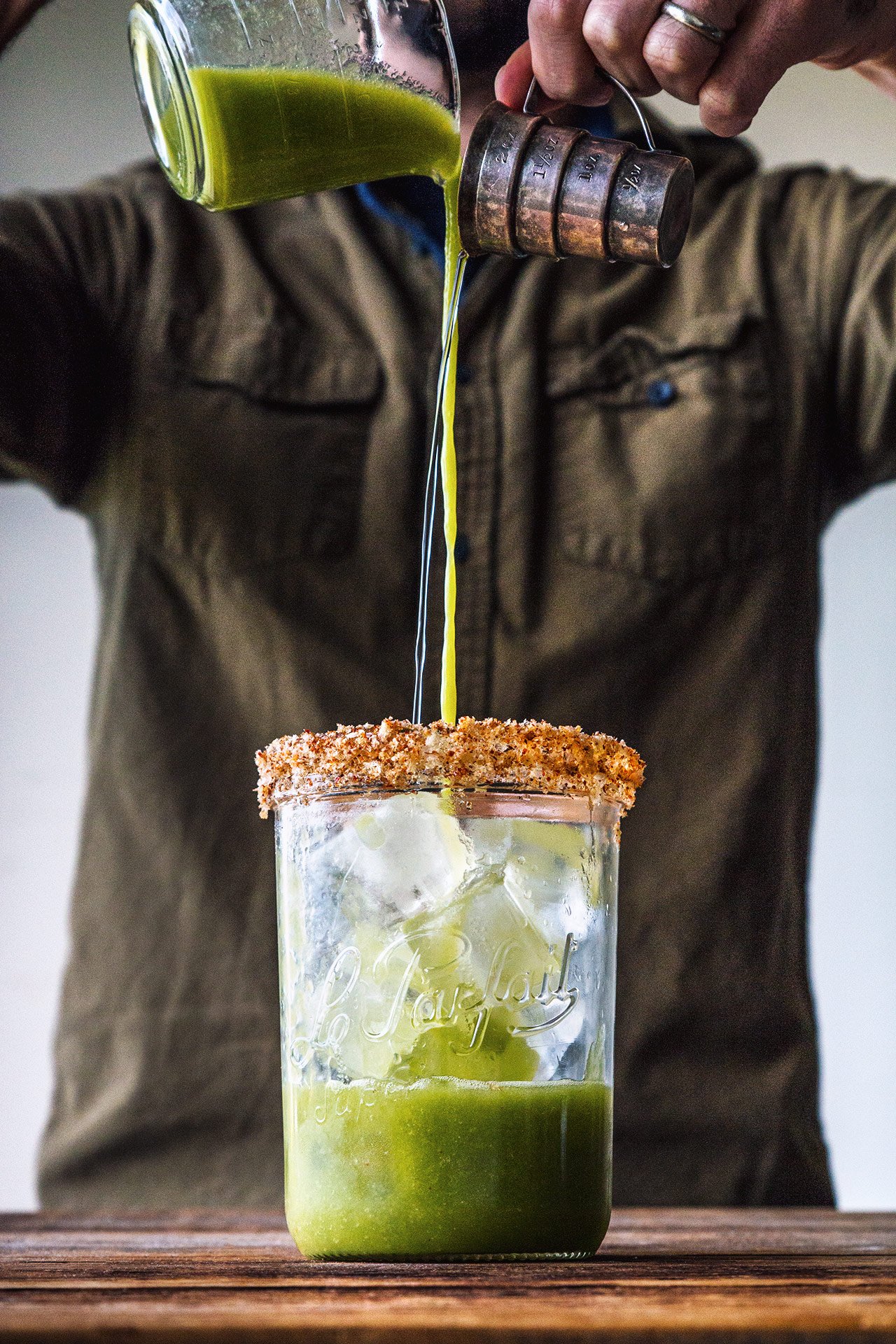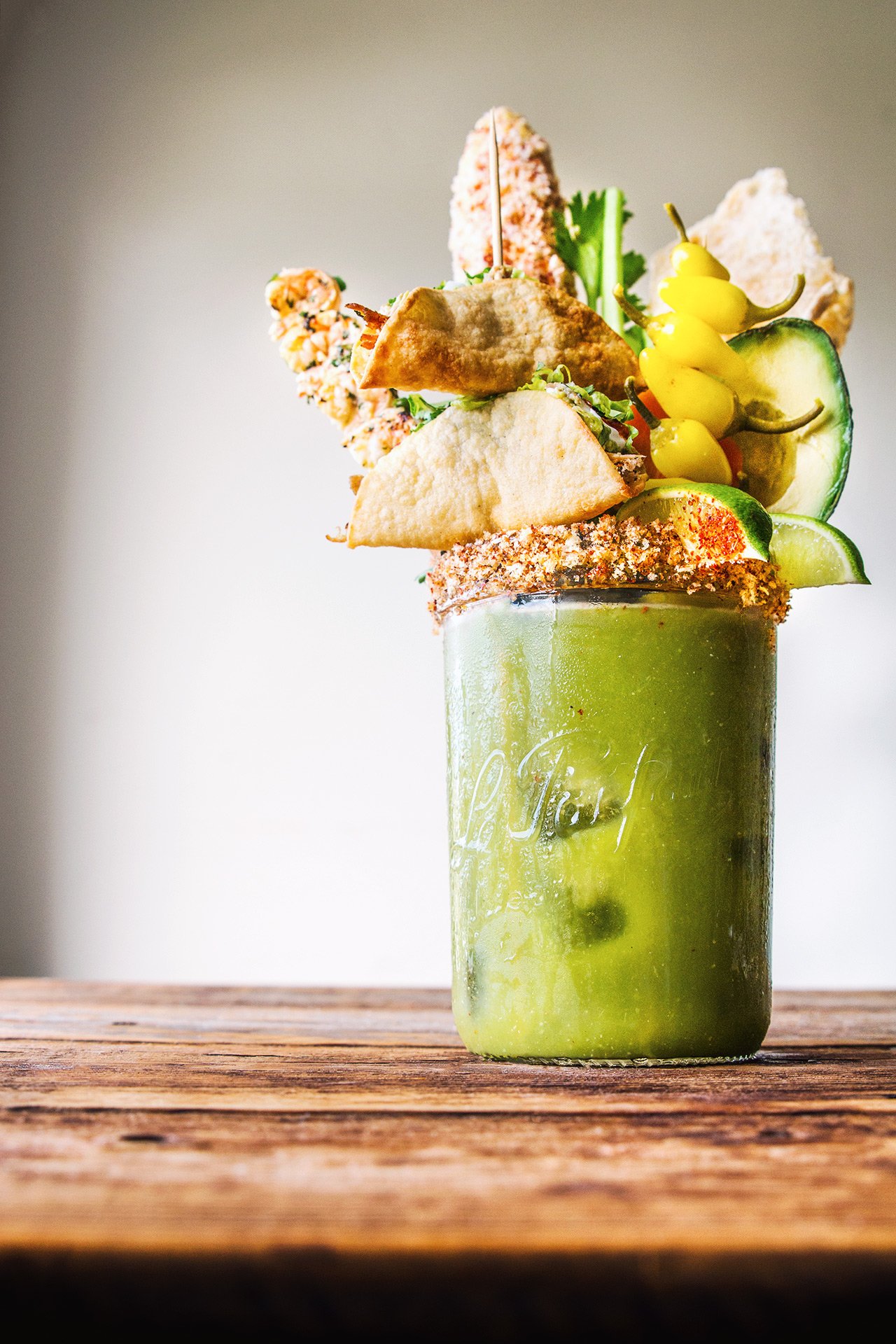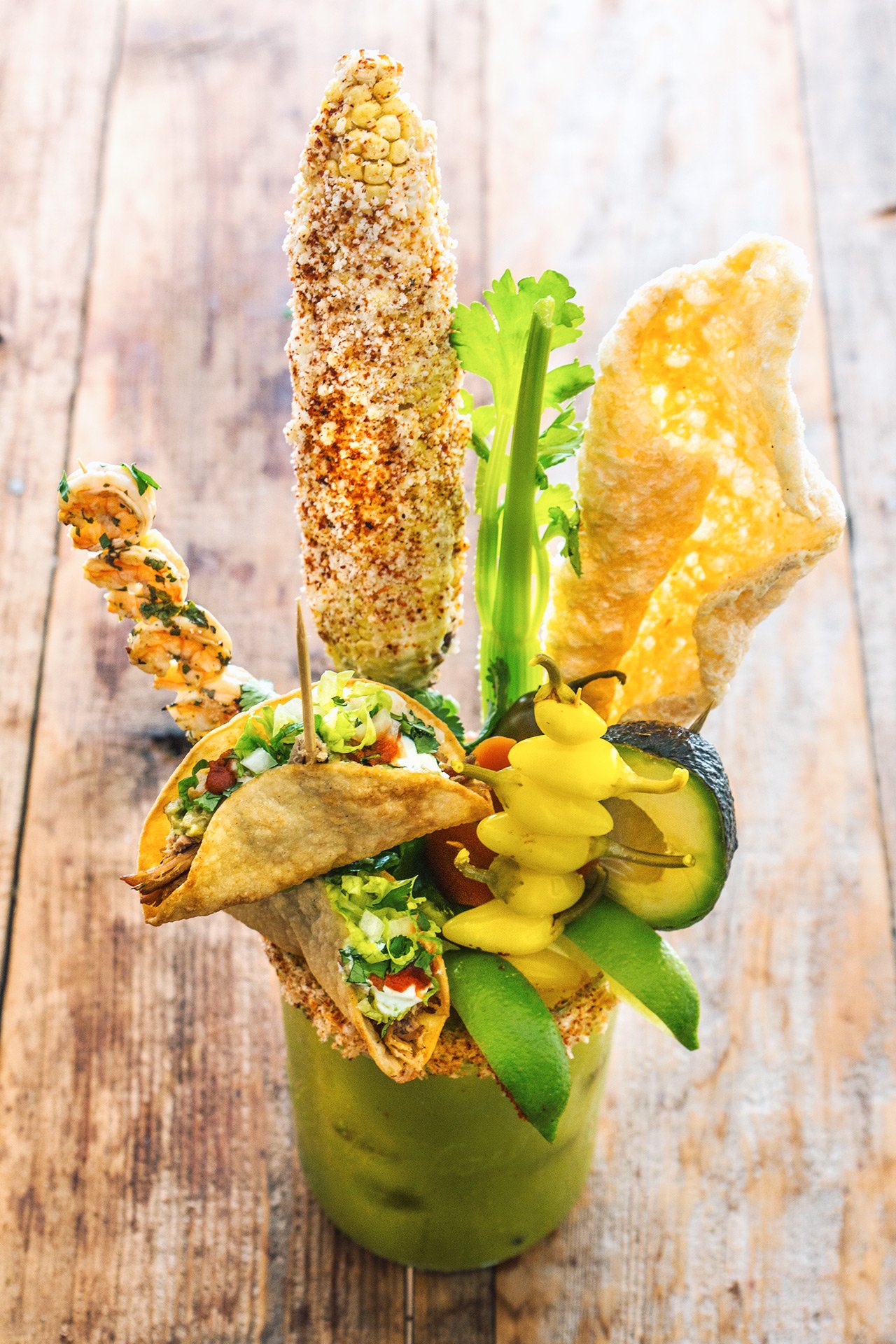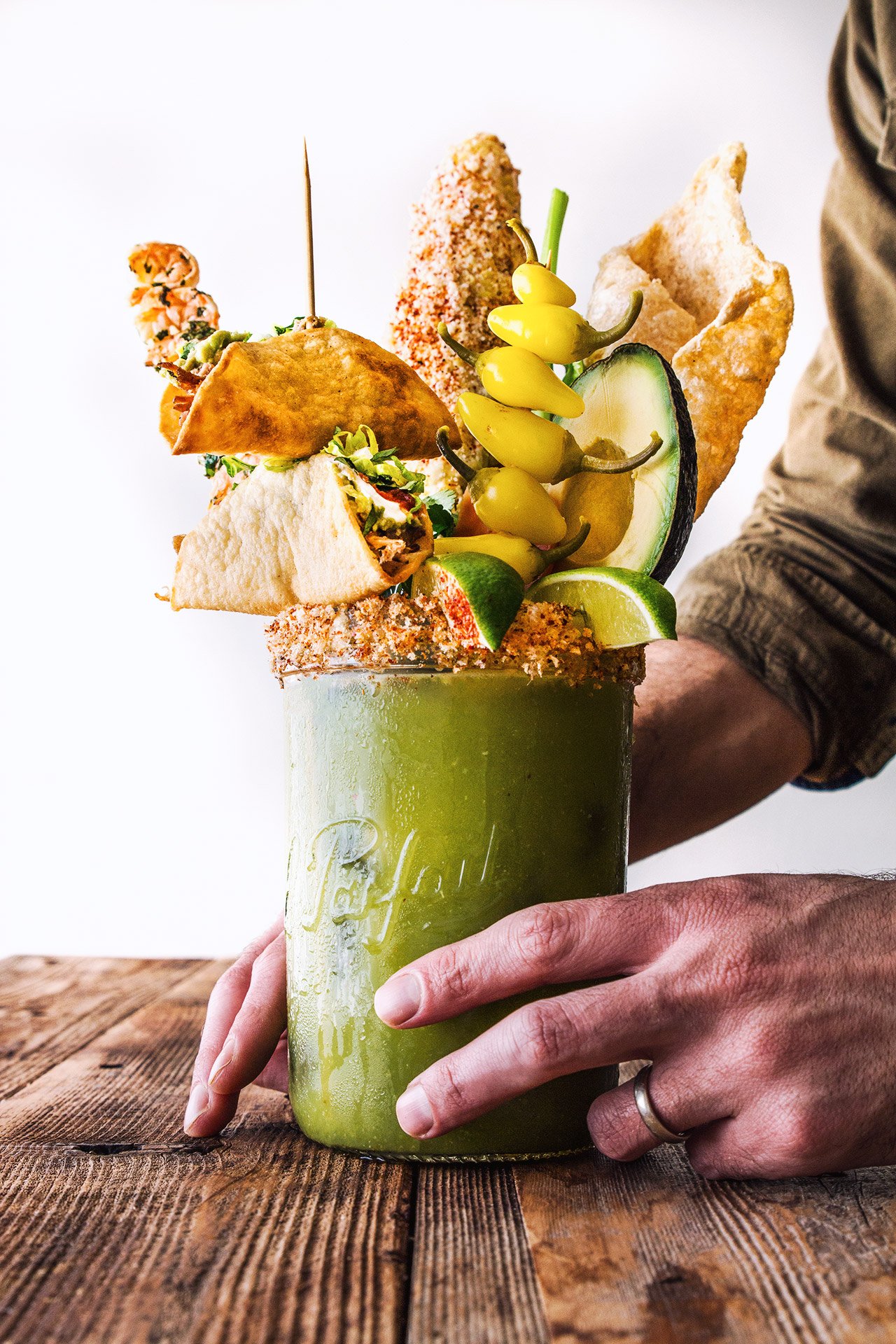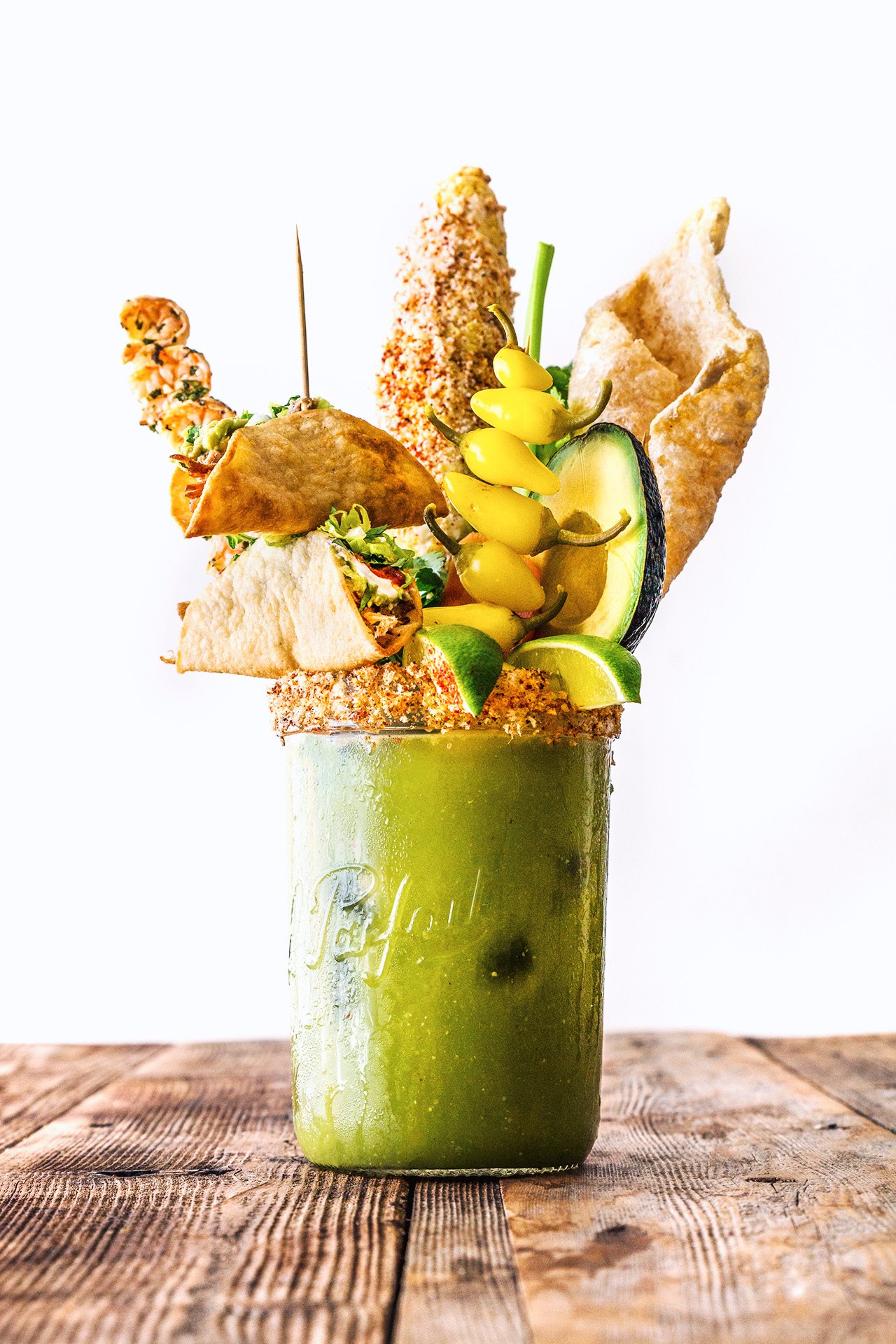 INSTRUCTIONS
Green Monster Mix
Add all the ingredients to a blender and puree until very smooth. Transfer to a storage container, cover, and keep in the refrigerator overnight before serving. Refrigerating overnight is not required, but helps the flavors meld.
Cocktail
Start by rimming your glass with a mix of crushed chicharrones mixed with Tajín chili powder.

Add ice to your glass, then add vodka, and top with the green monster mix (approx. 4-5 oz).

Garnish with crispy tacos, elote (Mexican street corn), chicharrones, grilled shrimp, avocado, lime wedges, celery, cilantro, pickled guerito pepper, pickled jalapeños, pickled carrots, pickled onions. All optional, but highly suggested!
(images by HonestlyYUM)