It's been a while since we last spoke. I've been busy camping and, oh yeah, having a baby! Well, my wife was the one to actually have the . . . err, you get the idea. I'm now the father of a happy, healthy baby girl. I couldn't be more in LOVE (or tired)!!
The good news just keeps on coming as the lovely Jane Aldridge (Sea of Shoes) has launched a food blog: Thyme and Temp! If these donuts are a sign of what's to come, then it looks like I'm going to be one happy dad.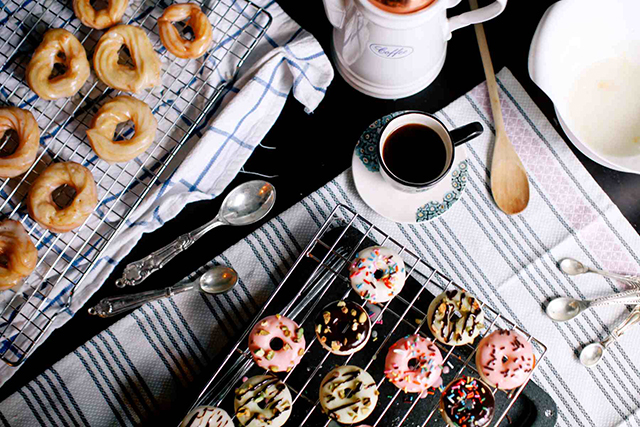 Cookbook Crushing . . .
Phew, what a list!! Fabulous Fridays and wonderful weekends all around! Enjoy your sleep, because you never know when it will disappear!
(image from Thyme and Temp)