File this one under the category of, "why didn't I make this sooner?!" As you know, I'm a fan of syrups: herbal syrups, berry syrups, and even cocktail syrups. It's such an easy way to fancify your cocktails. This syrup, however, is a game-changer. Coconut chai syrup for the win!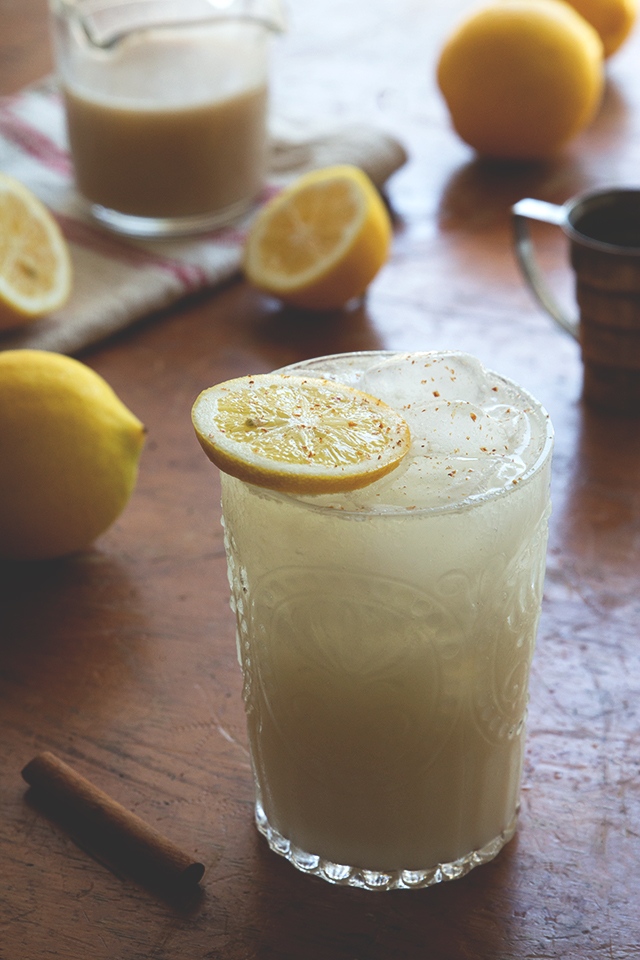 For some reason I never thought to mix sugar and coconut milk. A-MAZ-ING. Of course I had to add some chai tea, because, well why not? This lemonade seriously hit the spot last weekend after an epic day of yard work – perhaps even spiked with a splash of rum? Just sayin' . . .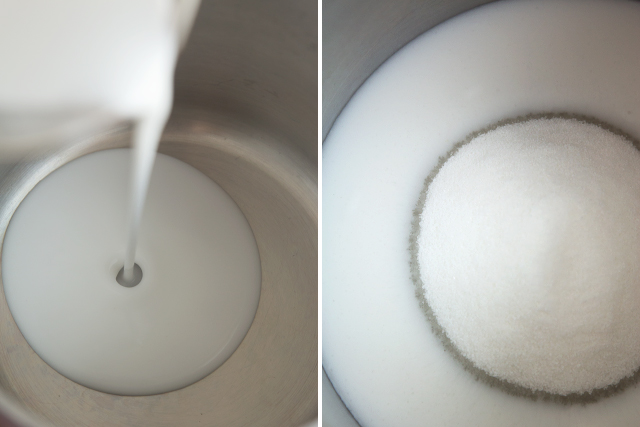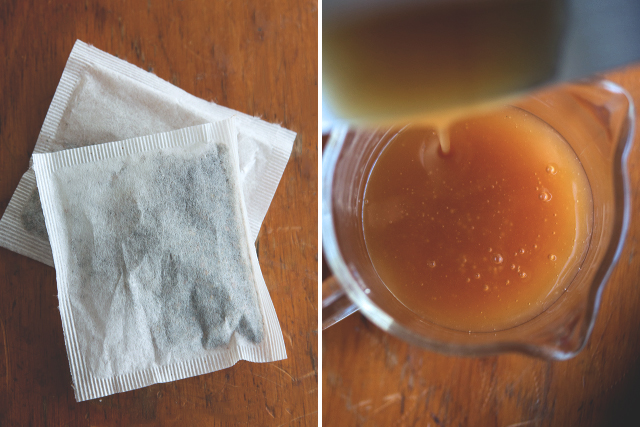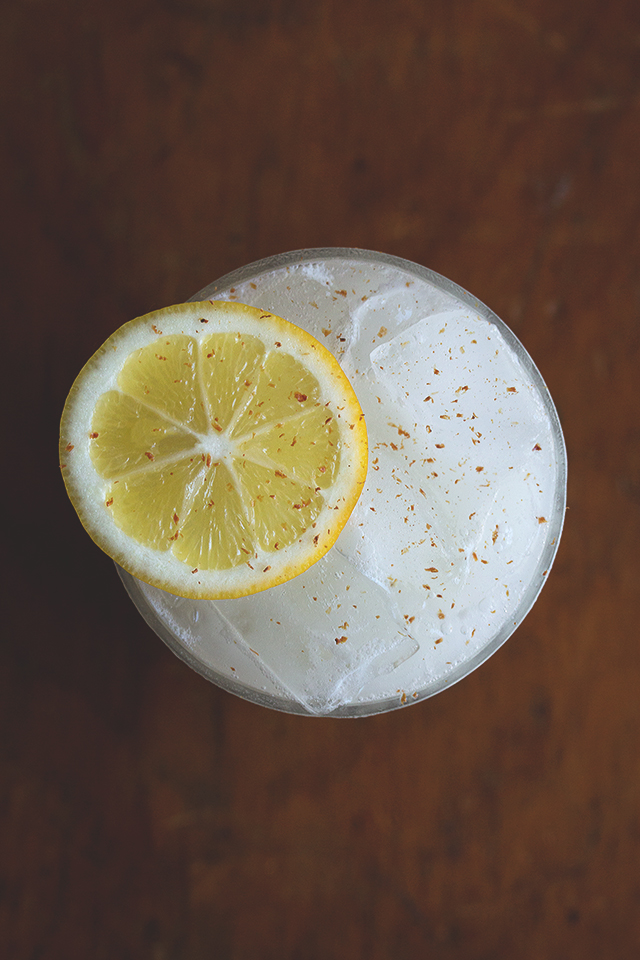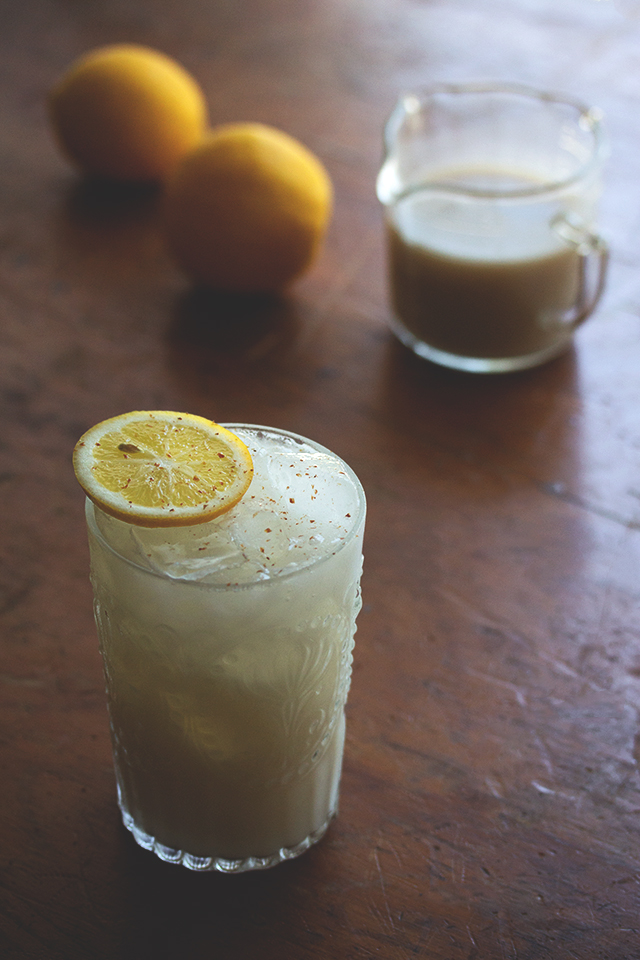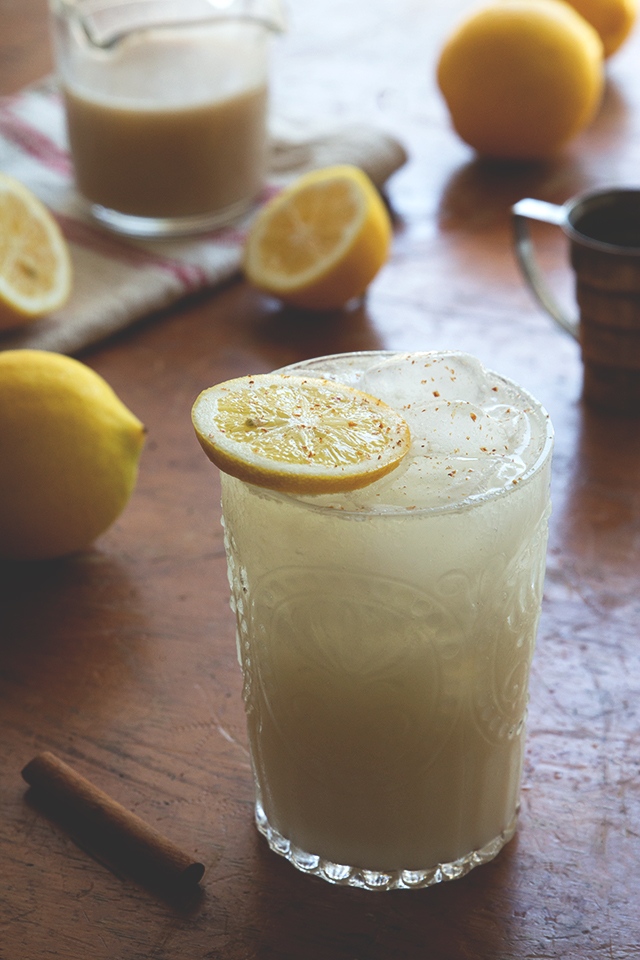 INSTRUCTIONS
Coconut Chai Lemonade
Add the lemon juice, coconut chai syrup, and water to a shaker filled with cracked ice.

Shake briefly to combine (3 seconds). Empty the entire contents of the shaker into a lowball glass. Garnish with a lemon wheel and top with freshly grated cinnamon.
Coconut Chai Syrup
Add coconut milk and sugar to a small saucepan over medium-low heat. Stir to combine.

Once the syrup starts to steam, add the chai tea bags and stir.

Let steep for about 5 minutes, then remove from heat and remove the tea bags. Let cool to room temperature.
(images by HonestlyYUM)