Now that we're familiar with sotol, it's time to put that knowledge to good use. And by good use I mean, let's drink. It's (almost) Friday after all – let the spirits flow! I've been wanting to get my swizzle on for some time, but I never was able to get my hands on a proper swizzle stick. It's not like they grow on trees or anything . . . wait, scratch that. So it turns out there actually is a swizzle stick tree! It's called the Quararibea Turbinata, and from it you can harvest swizzle sticks, or Le Bois Lélé. I ordered mine from Cocktail Kingdom and immediately got to work.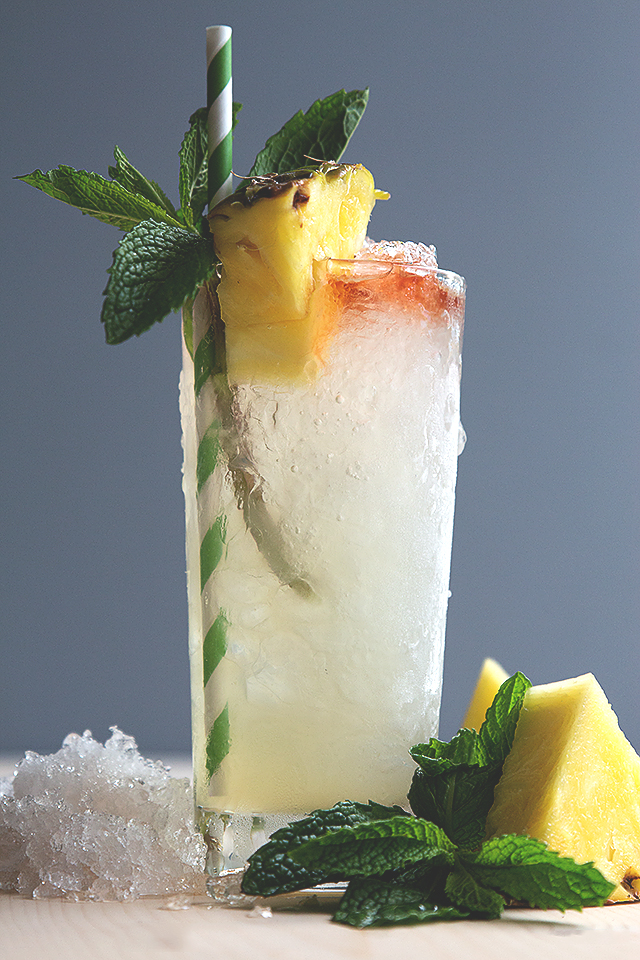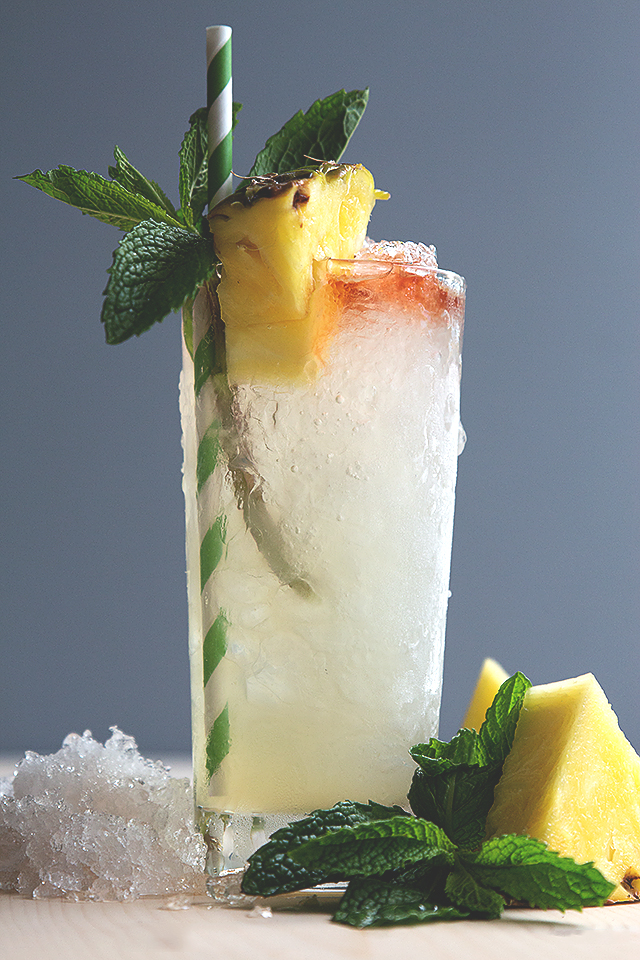 Warning: this cocktail is so refreshing, you might never need/want another margarita. I will say, however, that if you can't locate a bottle of sotol, substituting your favorite tequila would be perfectly fine and in fact encouraged. Also, while a rich simple syrup won't replace the flavor of pineapple gomme, it will provide the necessary texture. However, I would grab some if you can, as it's pretty killer stuff. Happy drinking!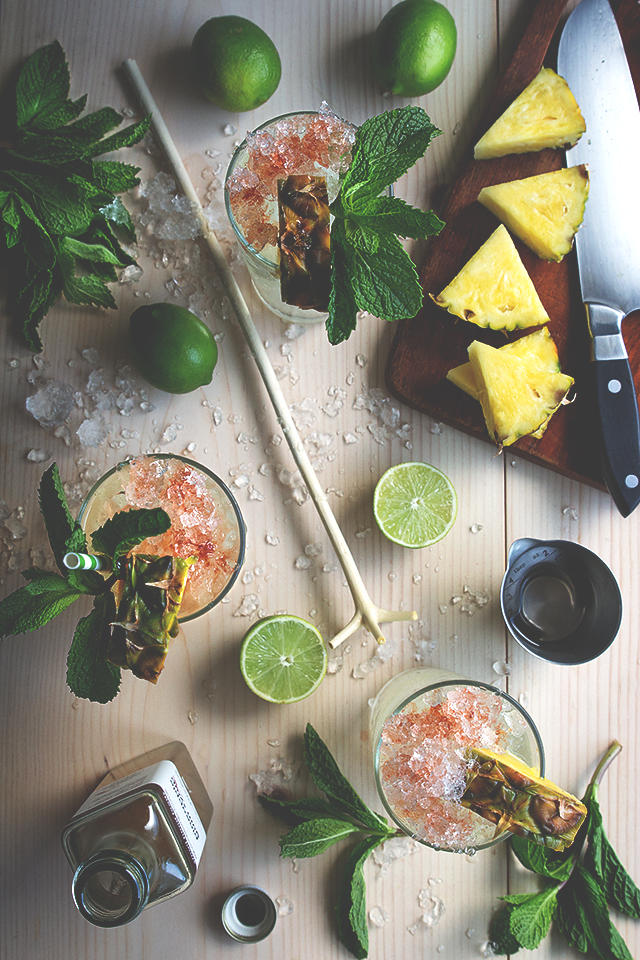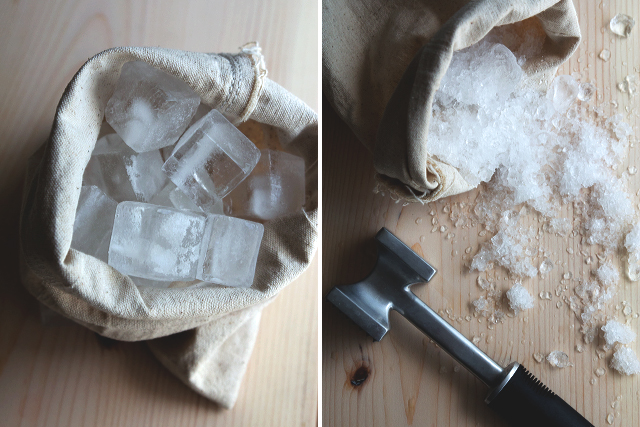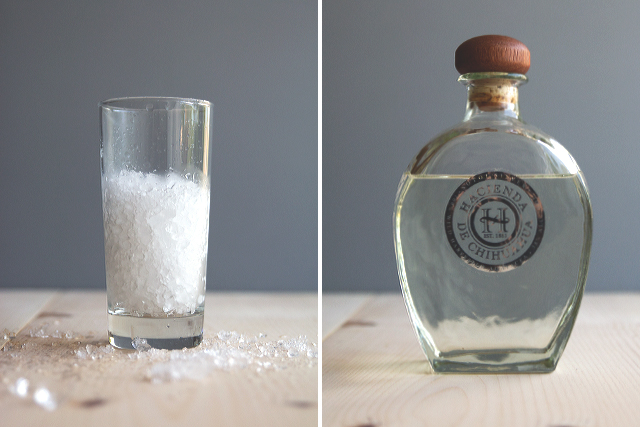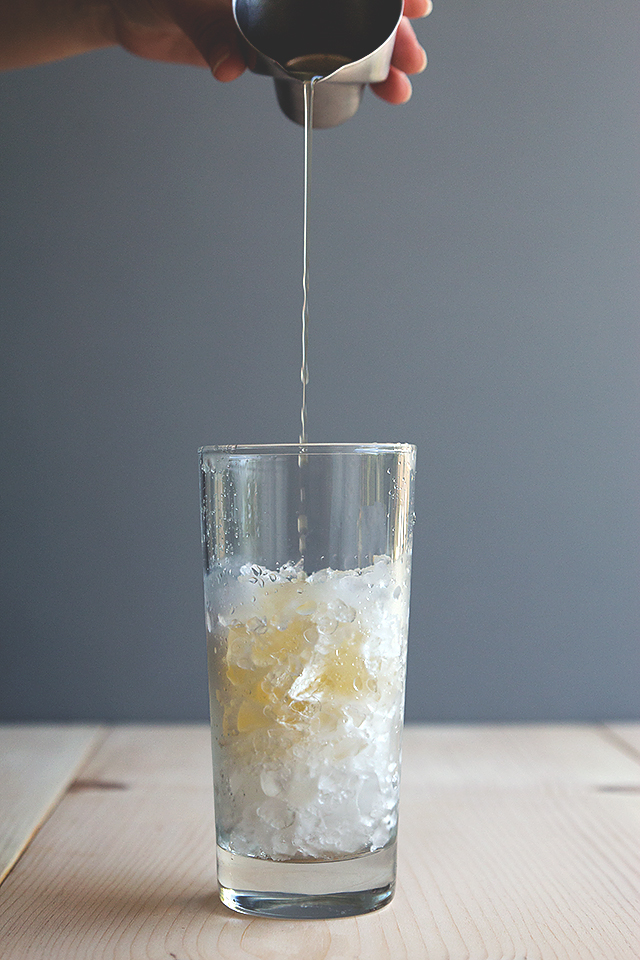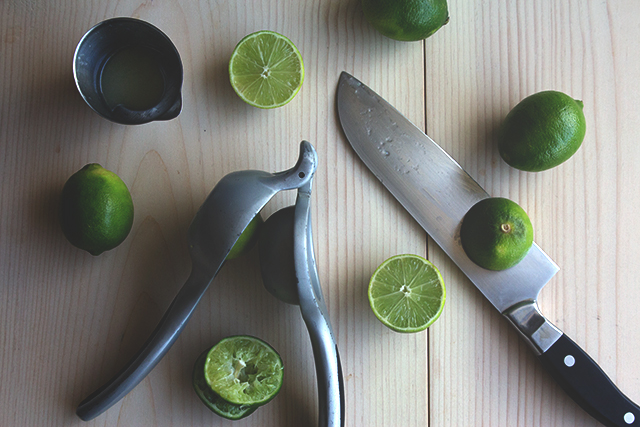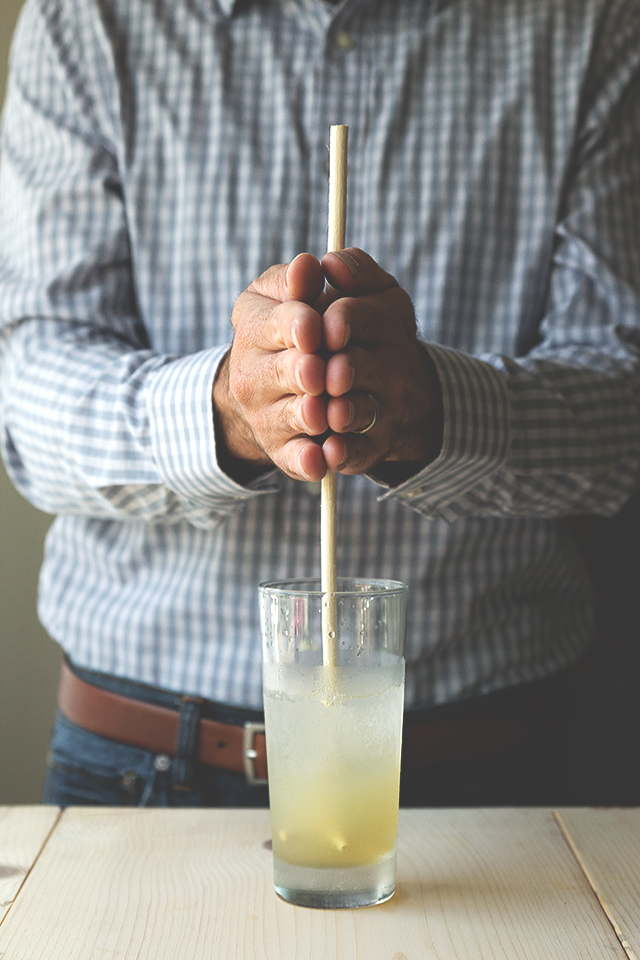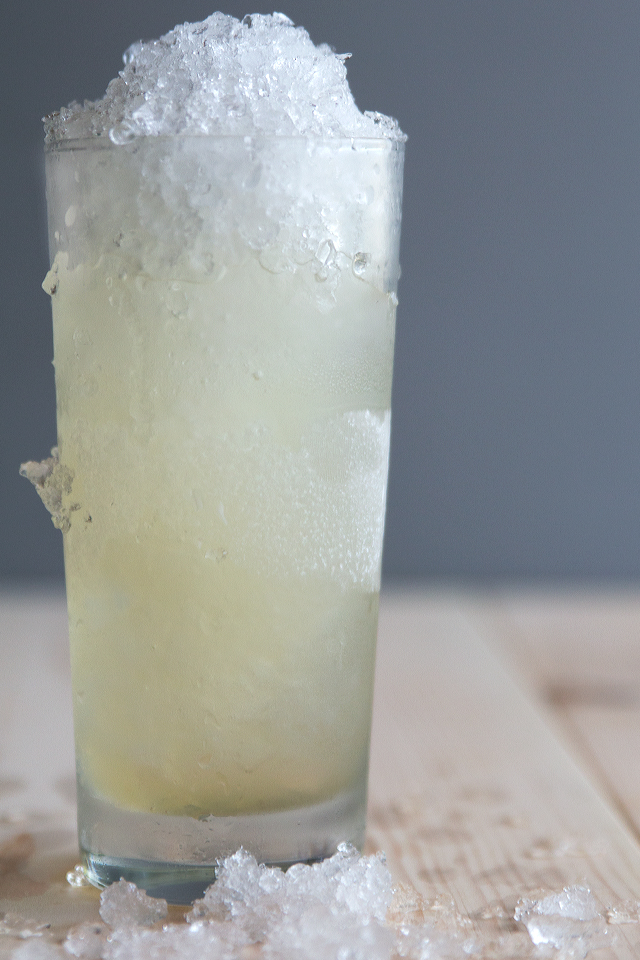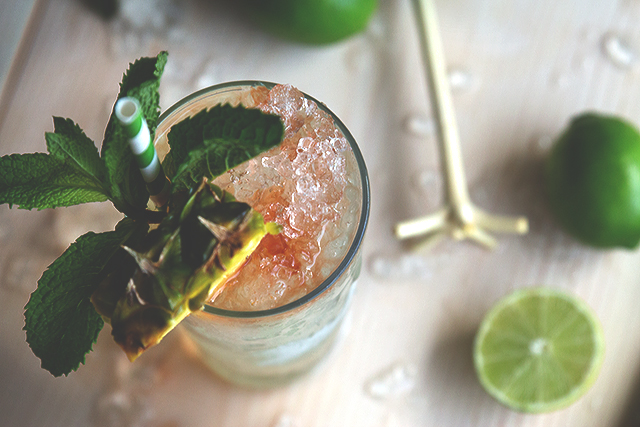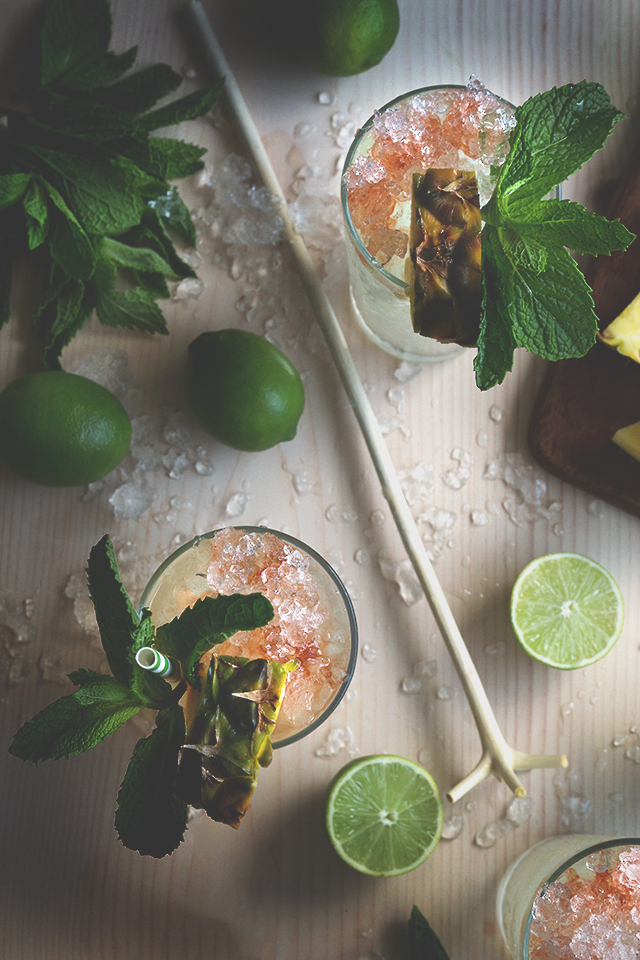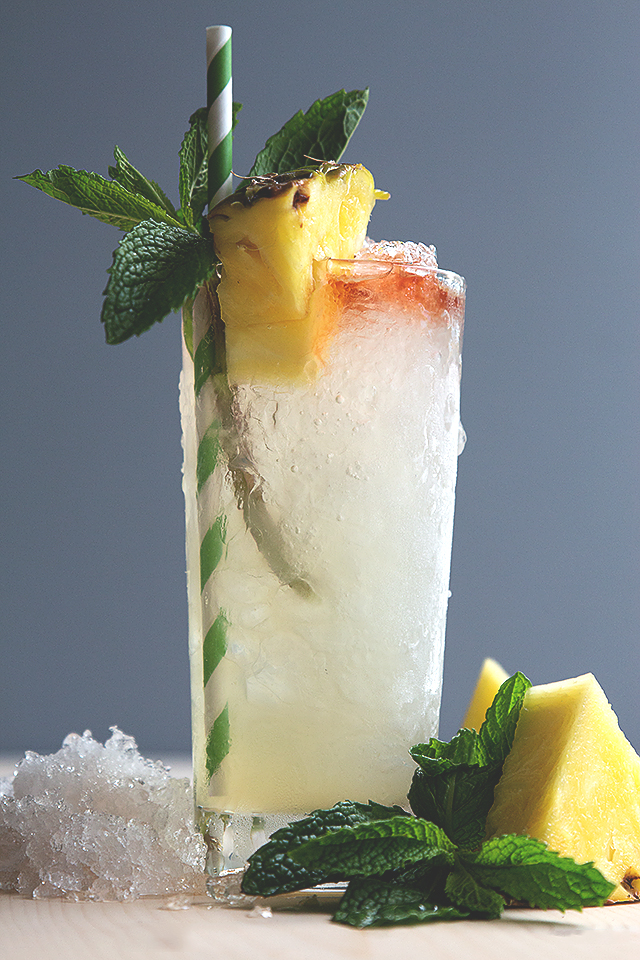 INSTRUCTIONS
Start by crushing some ice, either using a Lewis bag or food processor. Crushed ice is a vital component of any swizzle.

Fill a highball glass halfway with crushed ice. Add the sotol, pineapple gomme syrup, and lime juice.

Time to swizzle! Rub the swizzle stick back and forth between your hands for 30 seconds, or until the outside of the glass becomes frosty. If you don't have a swizzle stick use a bar spoon.

Fill your glass with more crushed ice. Top with Angostura bitters and garnish with a fresh sprig of mint and a wedge of pineapple.
(images by HonestlyYUM)