Nothing embodies Valentine's Day more than flowers. Ok, chocolate too. And maybe even a pretty cocktail. More on those next week. But honestly, have you ever seen a flower you didn't LOVE? They are sumptuous, fragrant, and breathtakingly beautiful. When I spotted an assortment of metal letters at boutique a few months ago, I thought they'd make the perfect vessel for a floral arrangement. And when I happened to score on an X and an O, well, it was just destined to be the inspiration behind this Valentine's Day DIY!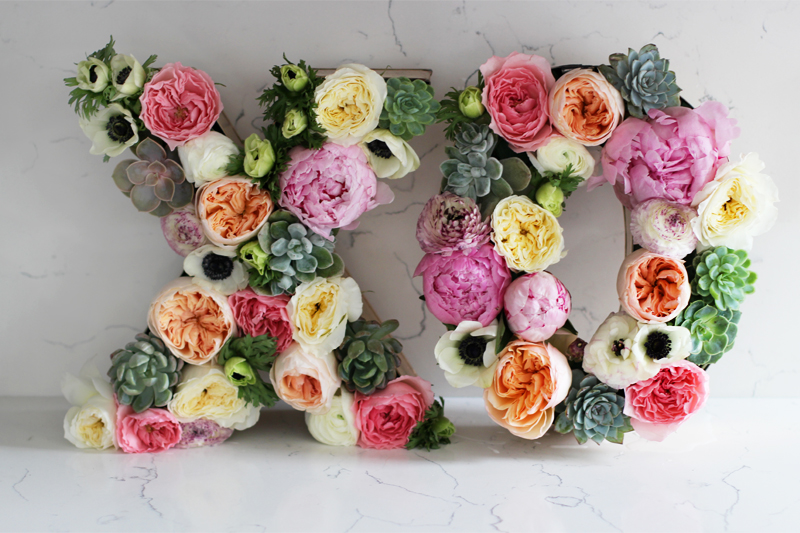 You need: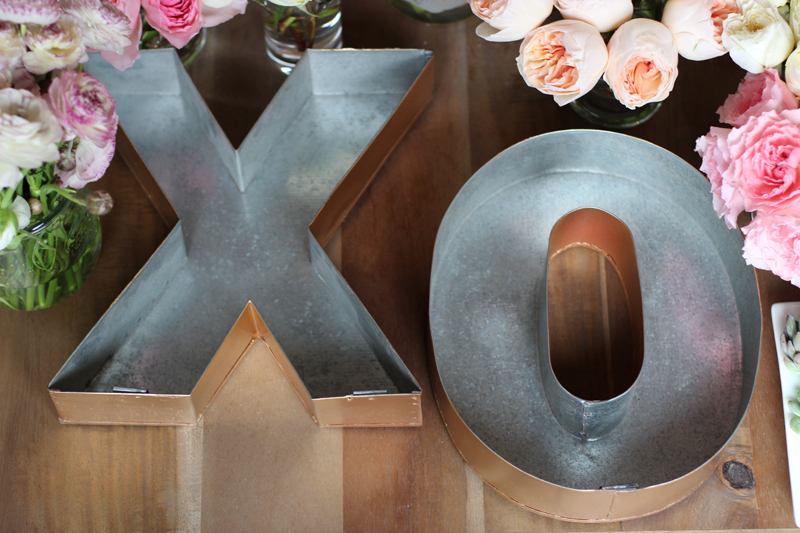 Flower Muse was kind enough to send a selection of my favorite flowers for this project. They are a farm direct floral company that has exceptional quality flowers at very reasonable prices. And they are kind enough to offer our readers 15% off orders for the entire month of February with code: HWTF15.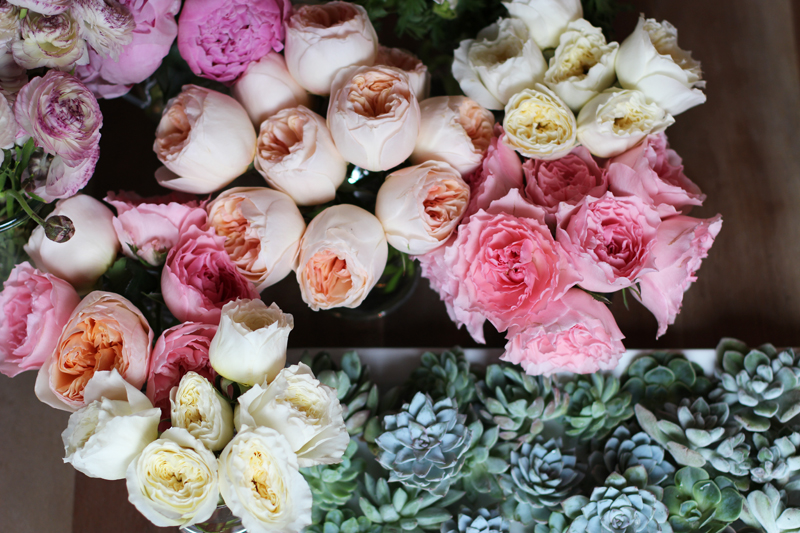 When you receive your flowers, always trim off at least an inch off the ends before placing them in water. It is recommended to snip them underwater to prolong the freshness. I like to do this inside a large bowl filled with lukewarm water. To help the roses bloom, you can give them a safe little head start by plucking away some of the outer petals and gently spreading the petals out from the center. Place them in a warm place or under light sunlight. And of course, all flowers should be drinking clean, fresh H2O!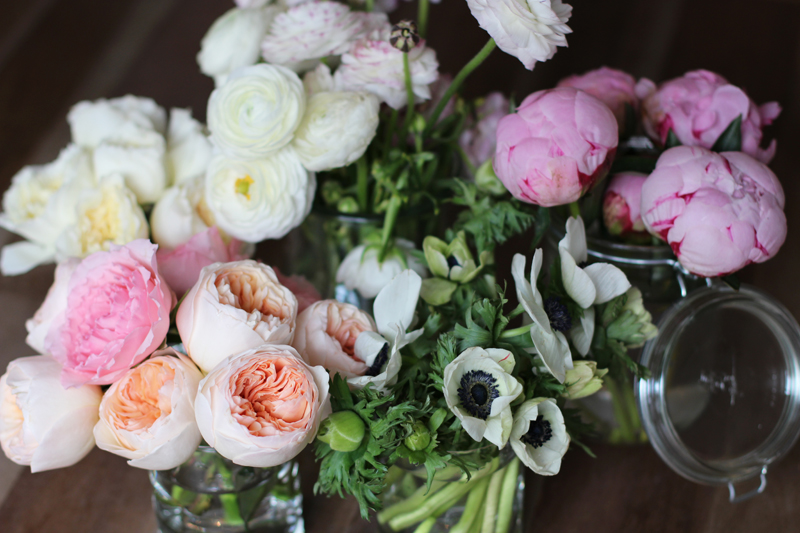 To start, fill a large bowl with lukewarm water. Submerge the floral foam blocks until it has soaked up lots of water and sinks to the bottom.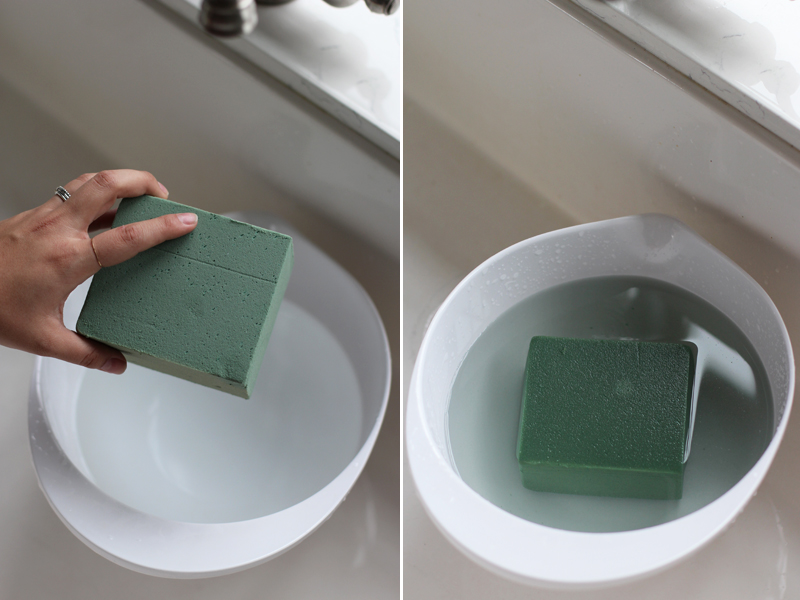 After all the floral foam blocks have been soaked, use a knife to trim the pieces to fit inside the metal letters. You can always use cardboard craft letters if you can't find metal ones. All you would need to do is use an exacto knife to cut the top off and line the inside with plastic wrap. Be sure to fill all of the empty spots with foam. It's like playing Tetris!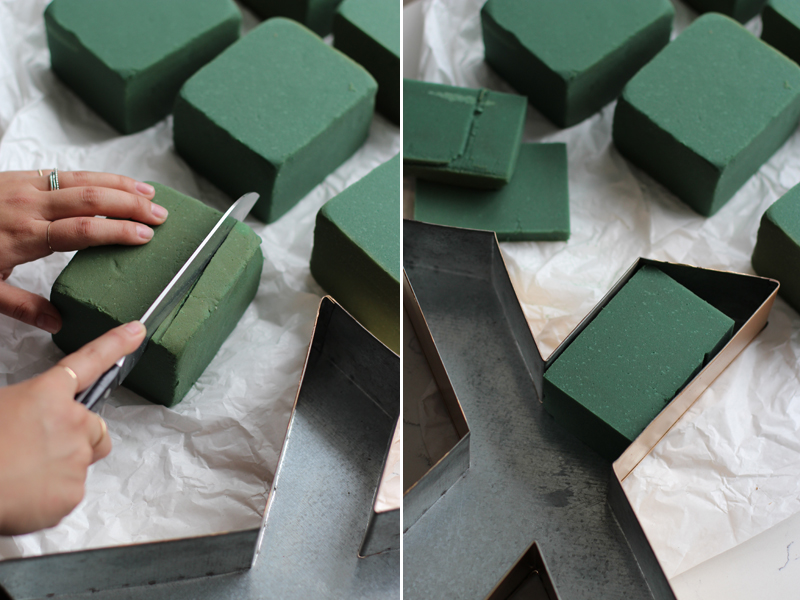 To begin your arrangement, measure a floral stem against the side of the letter. Trim the stem at clean angle and insert into the foam. I like to start one corner and work my towards the center.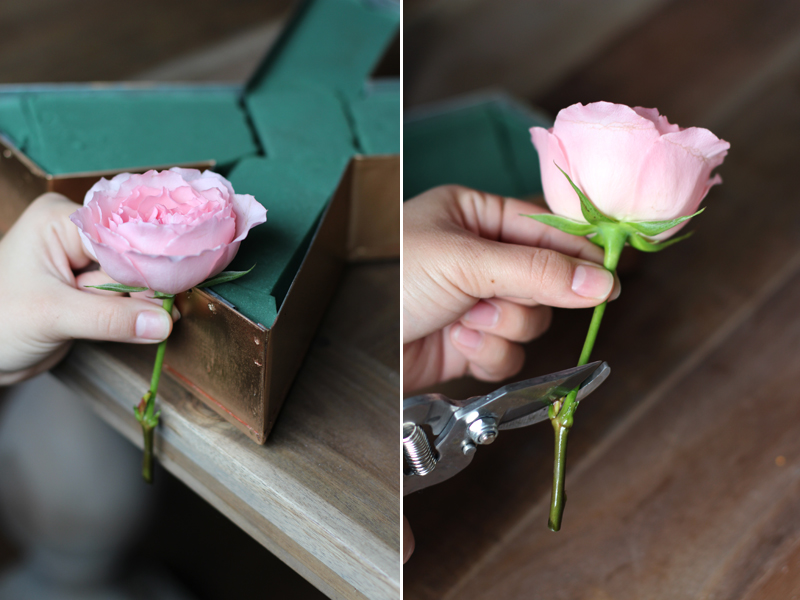 Since succulents don't have stems, you can pierce the bottom with a toothpick.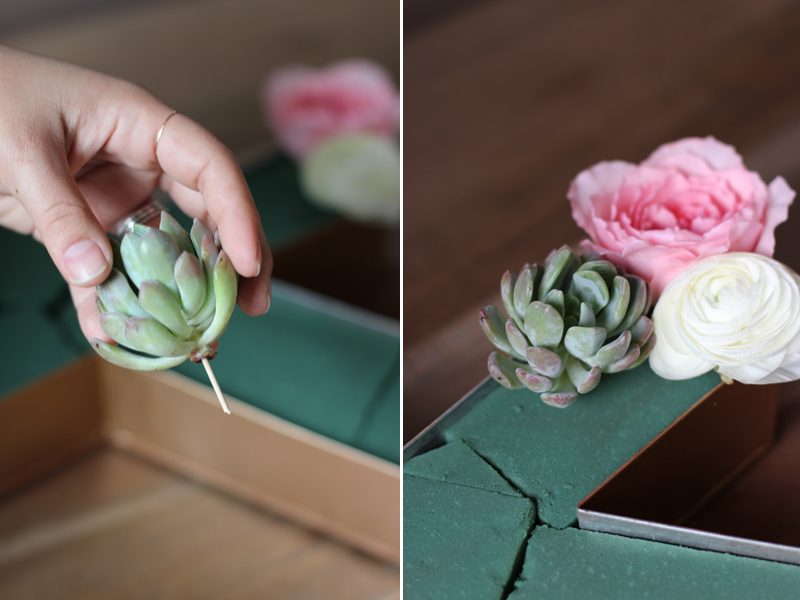 And if some of the flowers are too wide for the space you are trying to fill, you can easily remove some of the petals to get it down to the appropriate size.
Little buds are a great way to fill tiny, empty corners and cracks.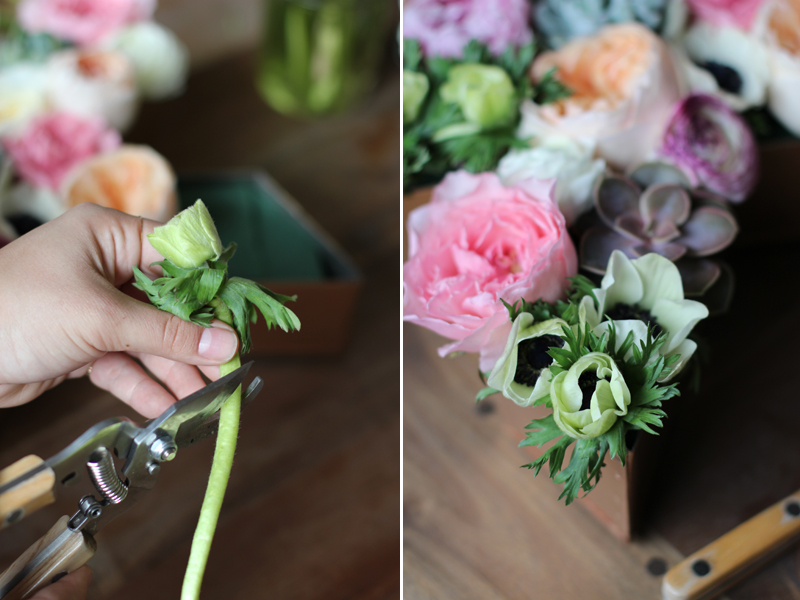 Can we talk about how utterly gorgeous these garden roses are for a second? This was the first time I had the chance to experiment with them and I was just mesmerized by them. And in this They are now an absolute favorite of mine! Anyway, continue adding flowers . . .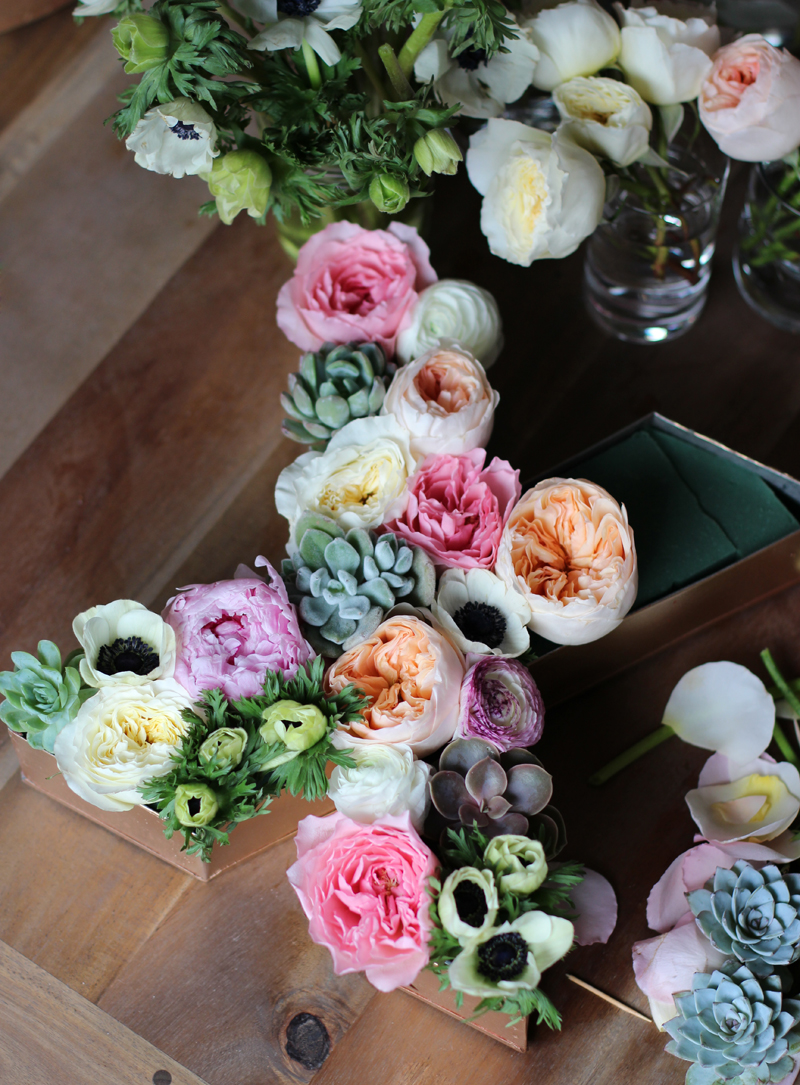 Spray occasionally with water and enjoy! XOXO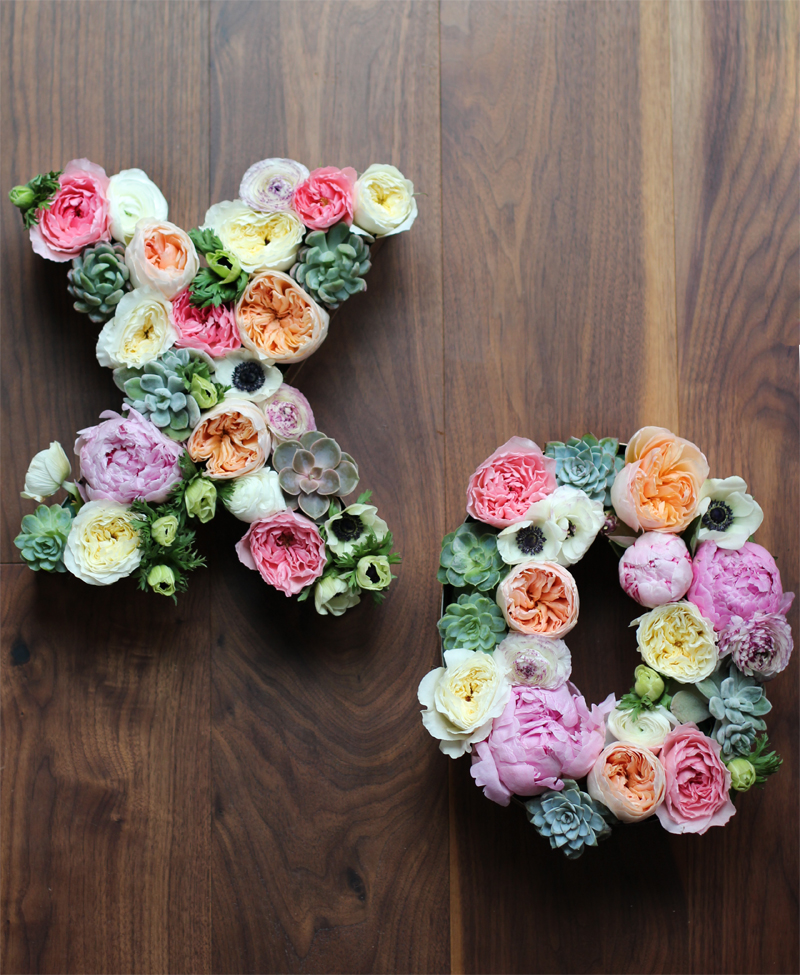 (images by HonestlyYUM; 15% off flowers at Flower Muse with code HWTF15)