I've been dreaming of owning and dressing up a bar cart for awhile now and just haven't found the right one – either it was too pricey or the aesthetic just wasn't right. Inspired by 18th century campaign chests, with their protective brass corners and charming drawer pulls, I decided to make my own bar tray. I'm pleased with the way it turned out and more importantly, I love that I can make my guests a cocktail right in my living room!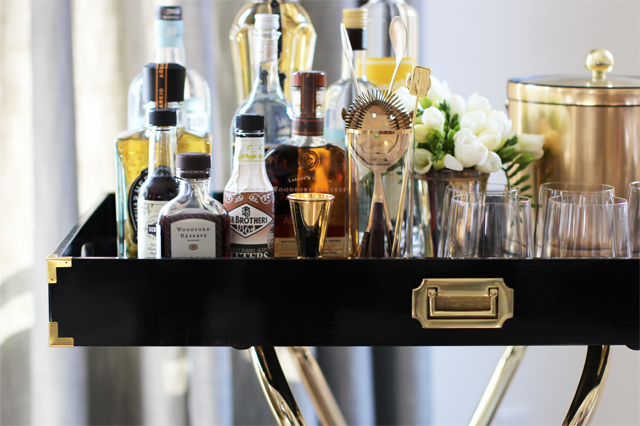 You'll need: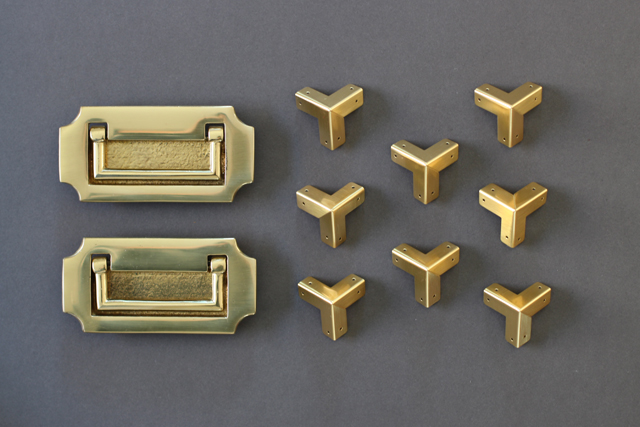 Start by marking the center point along the length of the rectangular tray. Putting a piece of painters tape down makes it easy to mark with a pen.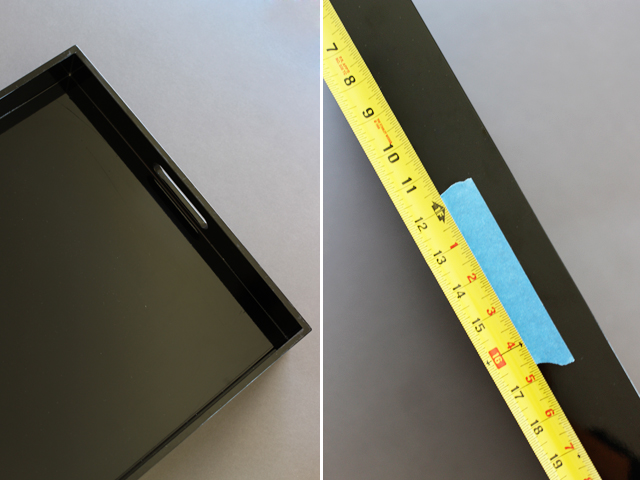 Then find the center point along the height of the tray.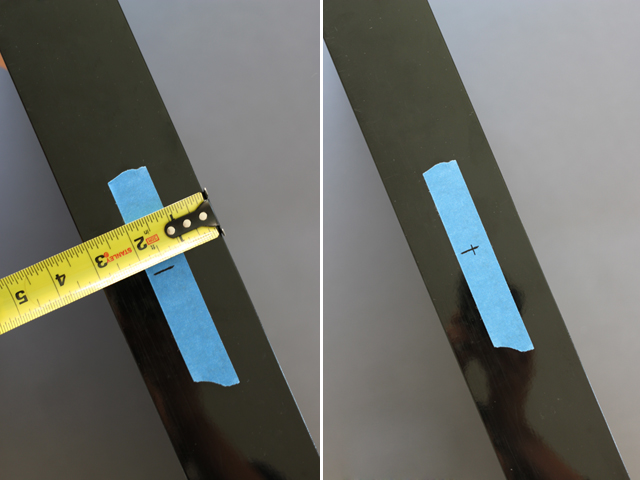 Measure the width of the backside of the campaign drawer pull, from screw to screw. Divide by two and measure out that amount from the left and right of the center point.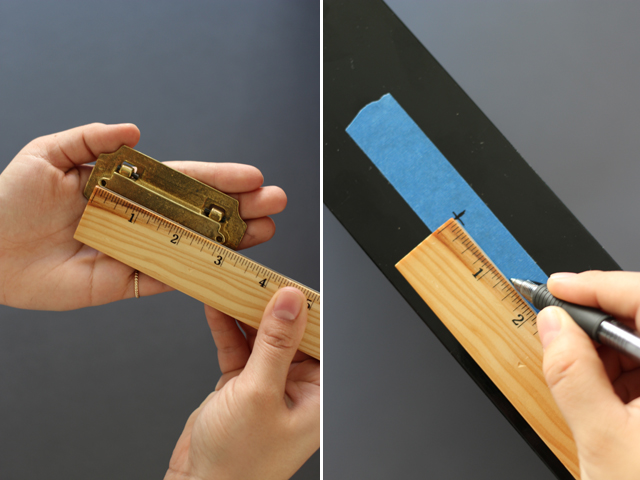 Make sure your marks are centered and aligned. With a power drill, gently press down with the drill in reverse. After it makes a slight indent in to the tray, drill forward until you pierce a clean hole.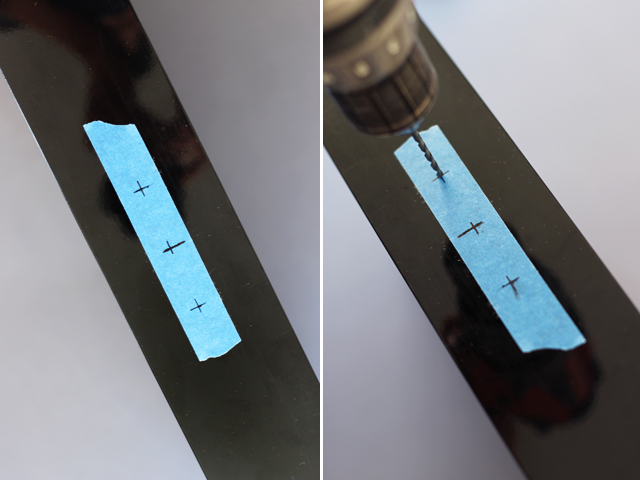 After the two holes have been drilled, use a screwdriver to screw on the drawer pull. Repeat on the other side.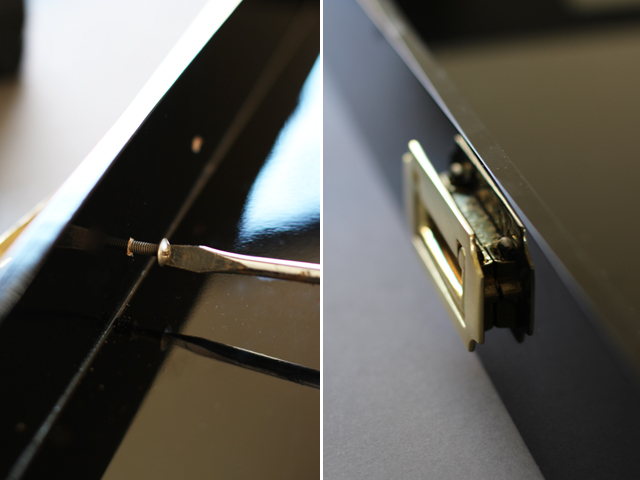 Squeeze a dollop of E6000 onto a small piece of cardboard. With a toothpick, apply a thin layer of glue into the inside of the brass corners.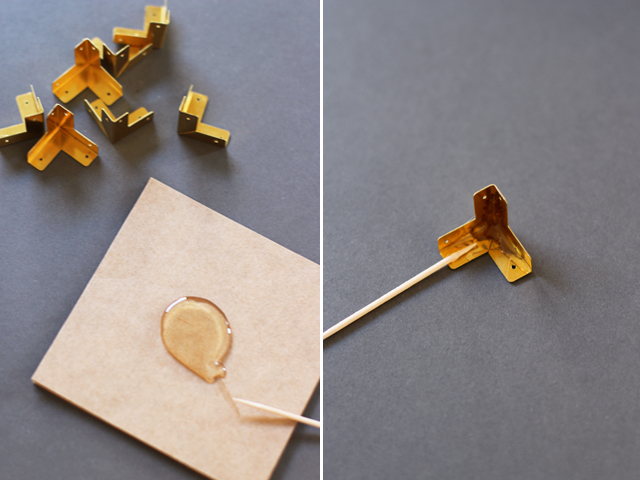 Press into the corners of the tray and allow to dry for at least 2-3 hours.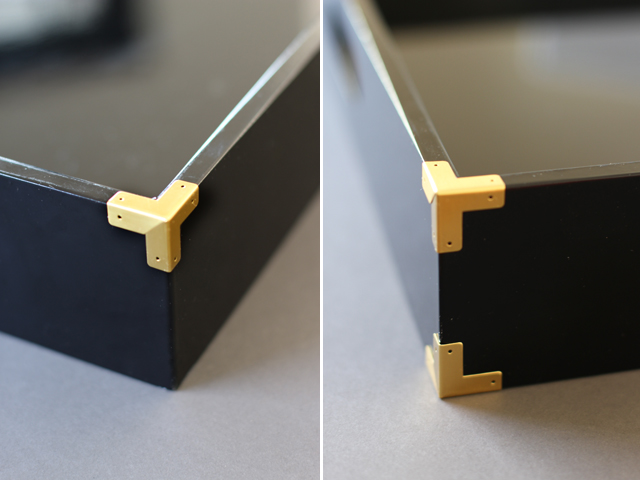 Voila! Your bar tray is complete . . .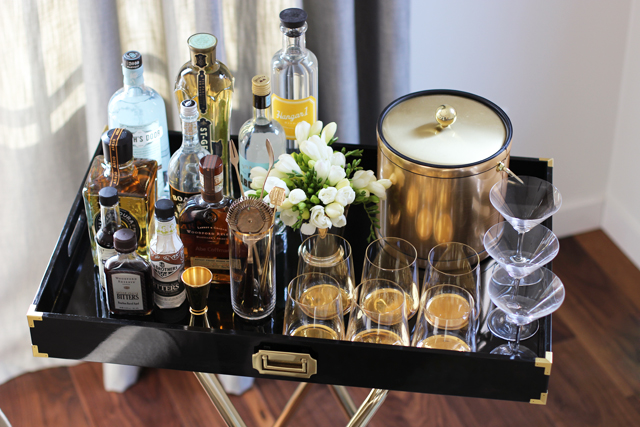 Add a few of your favorite bottles of liquor, an ice bucket, and some glassware.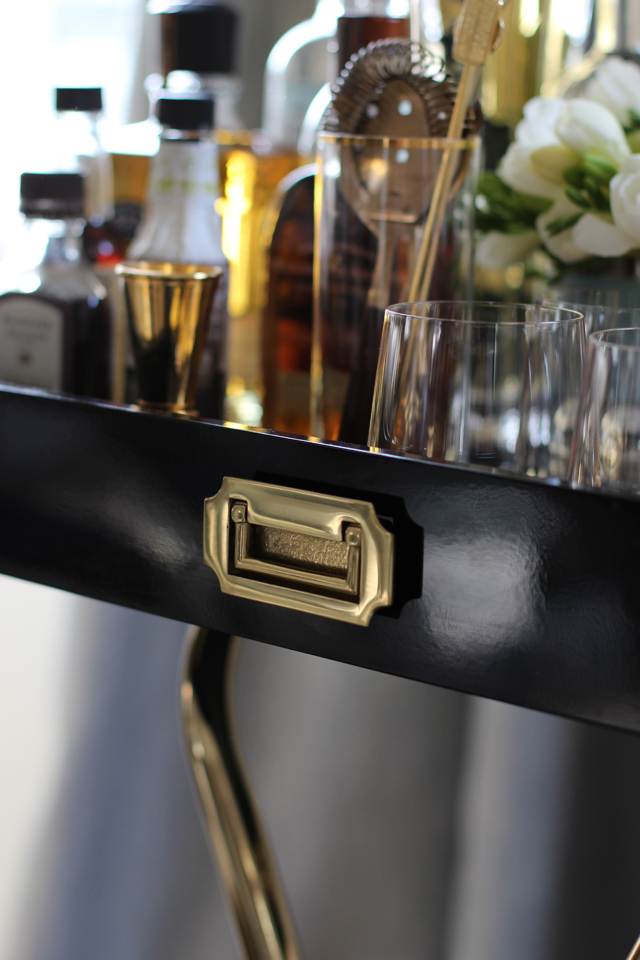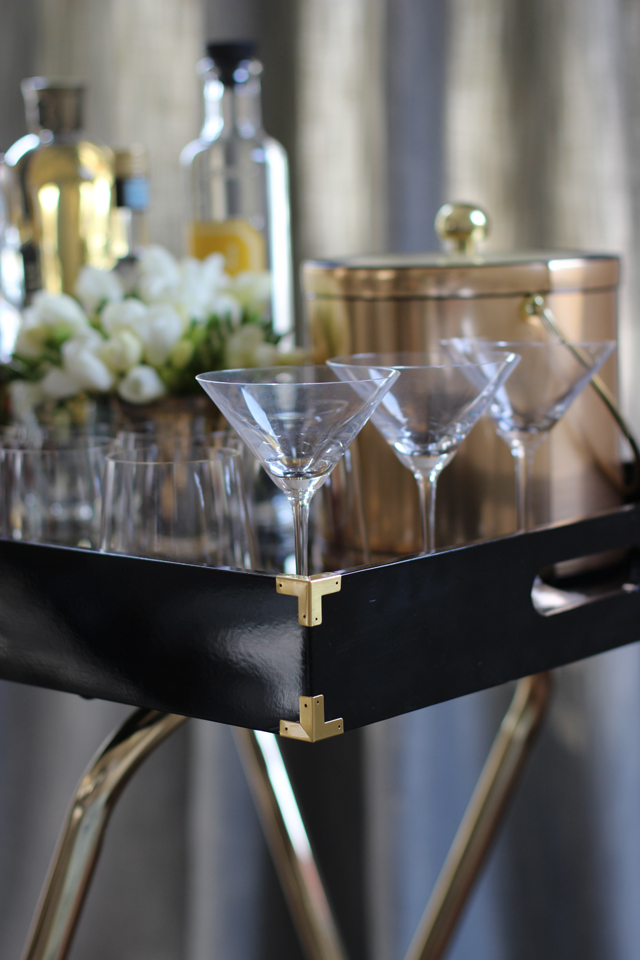 I used a really inexpensive restaurant tray stand to turn the tray into a bar "cart." It doesn't have wheels but I think it's as good as it gets given the price and accessibility. Besides, it's nice that it keeps the tray stable!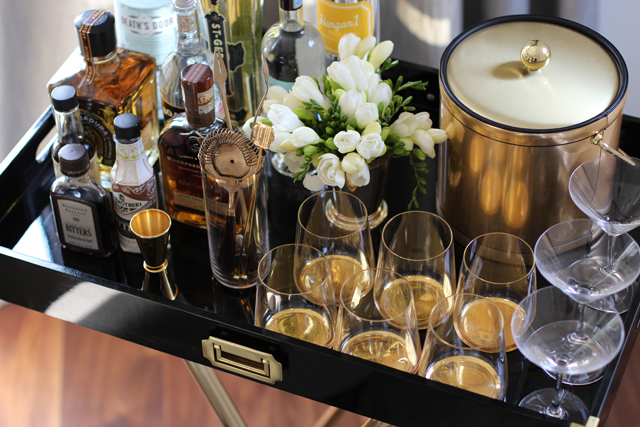 Cheers!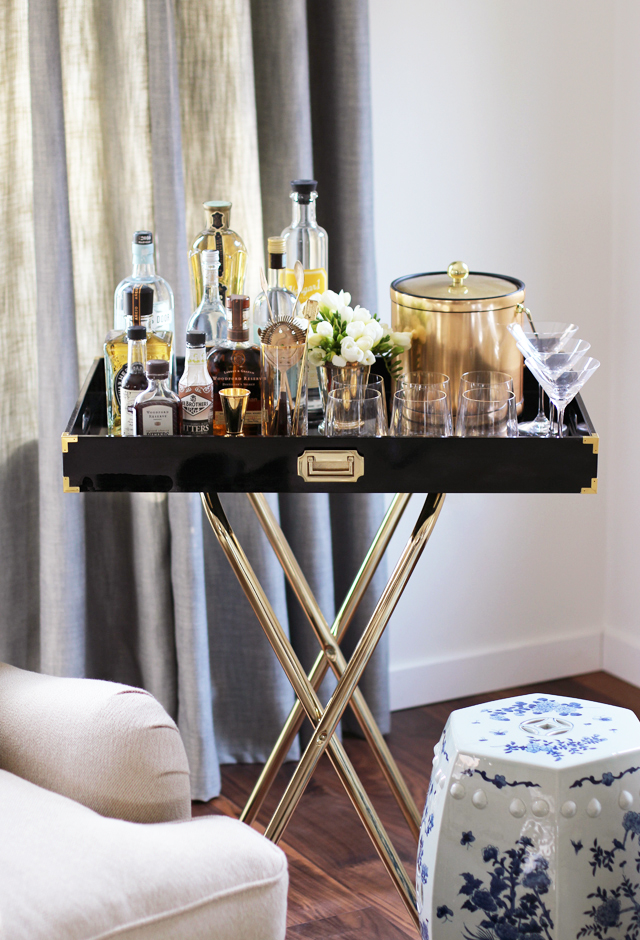 (images by HonestlyYUM)