As you know, I'm a big fan of the classics, the Manhattan being no exception. It is without a doubt on my cocktail Mt. Rushmore (now there's an idea for a post) both for its taste and its simplicity. Whiskey, vermouth, and bitters . . . what more do you need? These three ingredients are a mainstay on my home bar. I'm a rye guy, but if you prefer bourbon feel free to make the switch.
Ingredients:

2 oz rye whiskey
1 oz sweet vermouth
2 dashes Angostura bitters
brandied cherries for garnish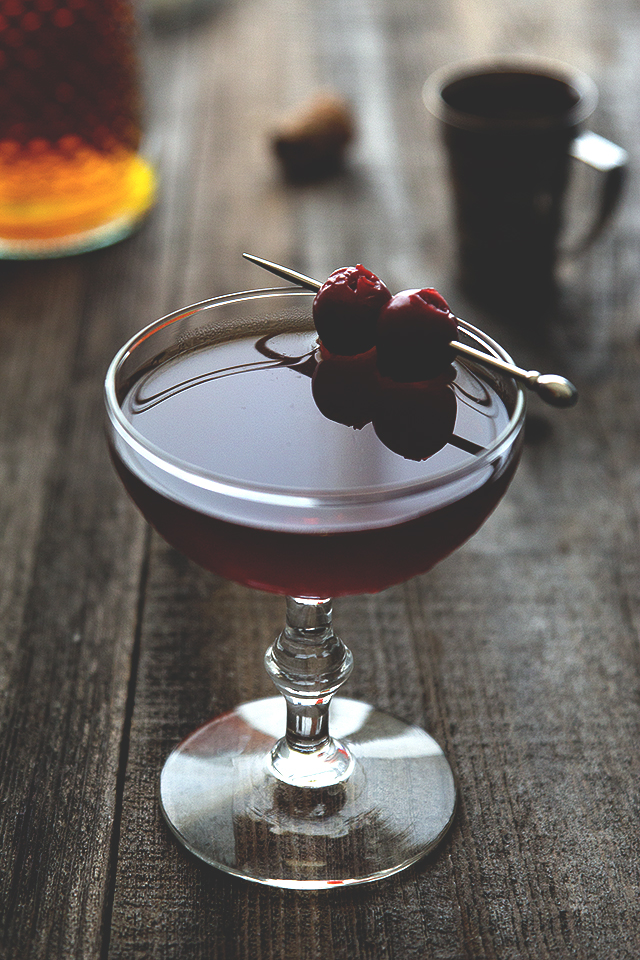 Add the whiskey, sweet vermouth, and bitters to your mixing glass.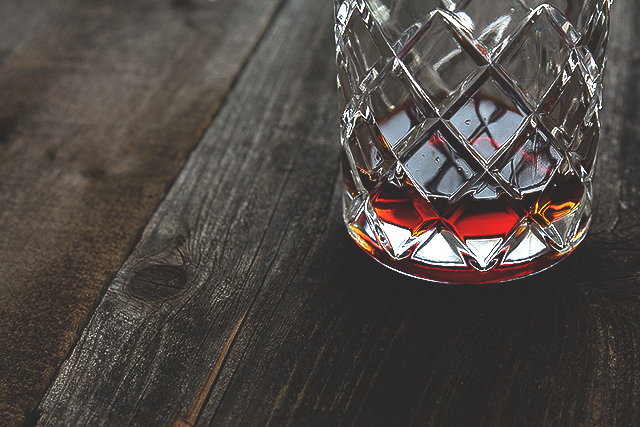 Fill your mixing glass with ice and stir for 30 seconds to chill.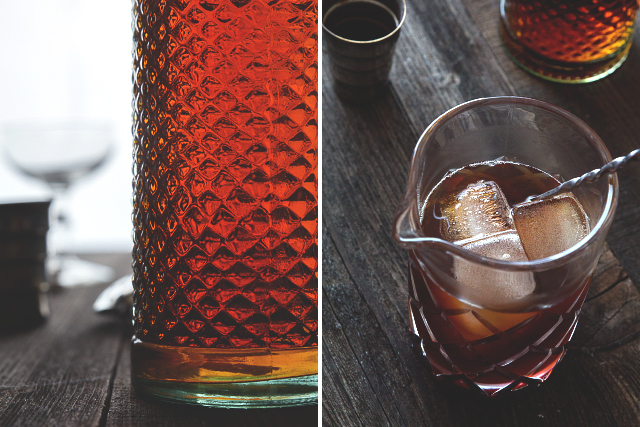 Strain into a chilled coupe glass.
Garnish with a few brandied cherries and enjoy!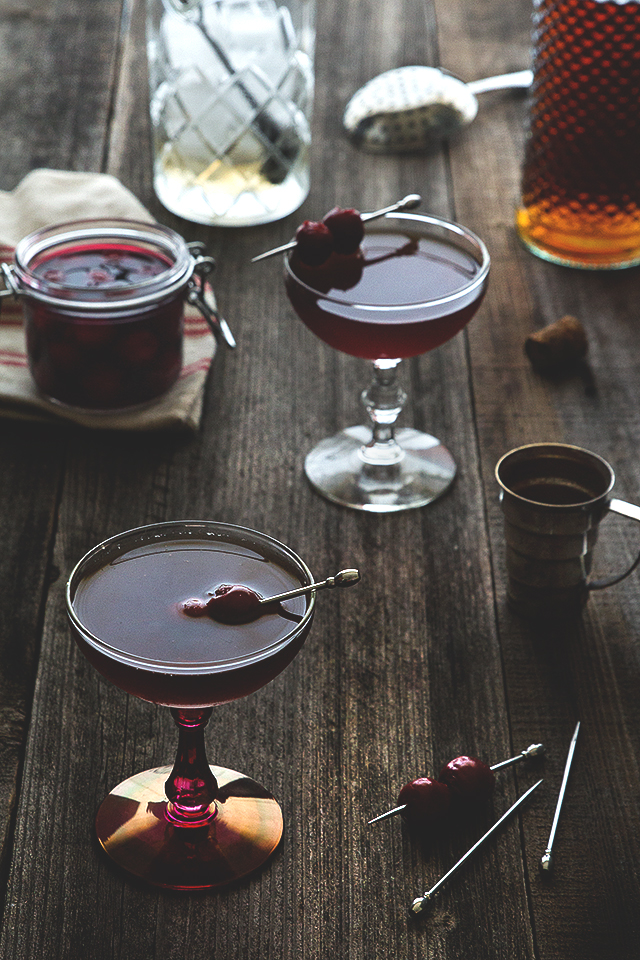 (images by HonestlyYUM)