Are you tired of all the cookies this holiday season yet? Ya, me neither, but for those who don't often have a hankering for sweets, this homemade bacon salt is the perfect gift! It is so easy to make, all you need is salt and bacon and a few spice jars to store the salt in. And if you're wondering what you use bacon salt on, the possibilities are only limited by your swine-lovin' imagination. I'd use bacon salt to season perfect runny eggs with, or sprinkled on homemade popcorn, or rimmed on edge of a glass of a really good Bloody Mary. OH. Yes.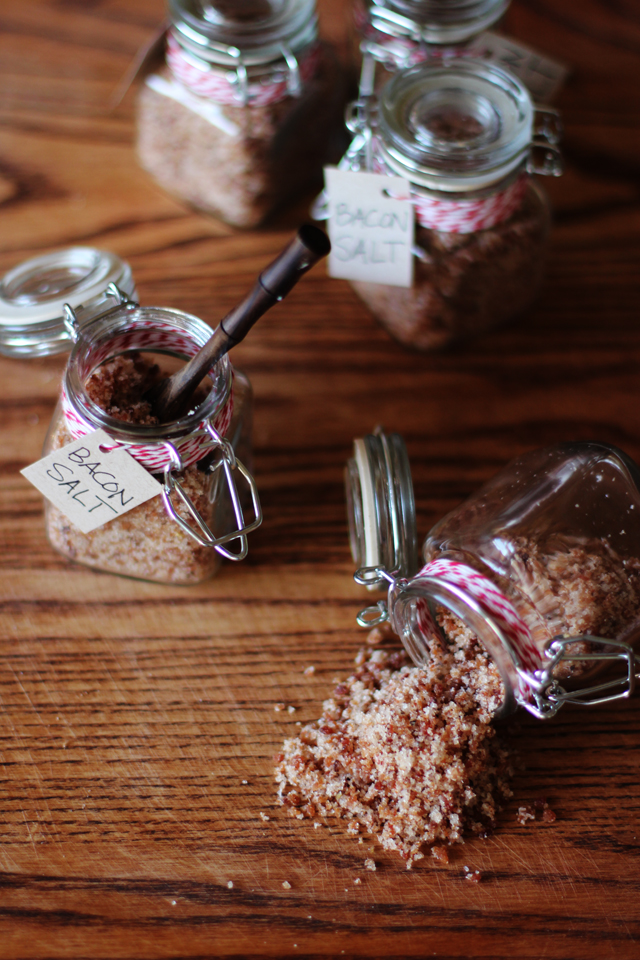 Photography shot with the Canon EOS Rebel SL1 digital SLR camera. Small in size, enormous in performance.
Ingredients:

12 ounces of bacon
3/4 cup of sea salt
1 teaspoon of freshly ground black pepper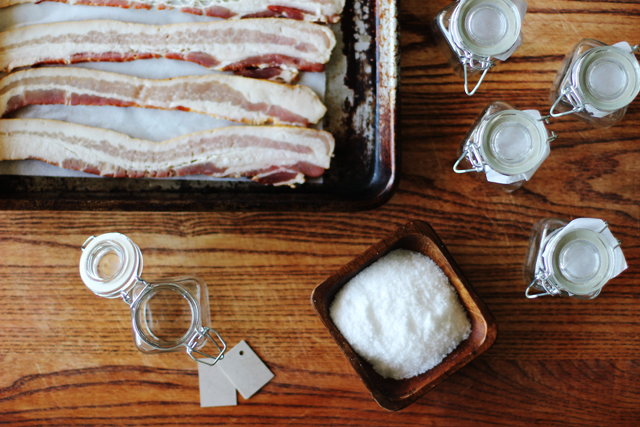 Prepare your clean spice jars with some bakers twine and labels.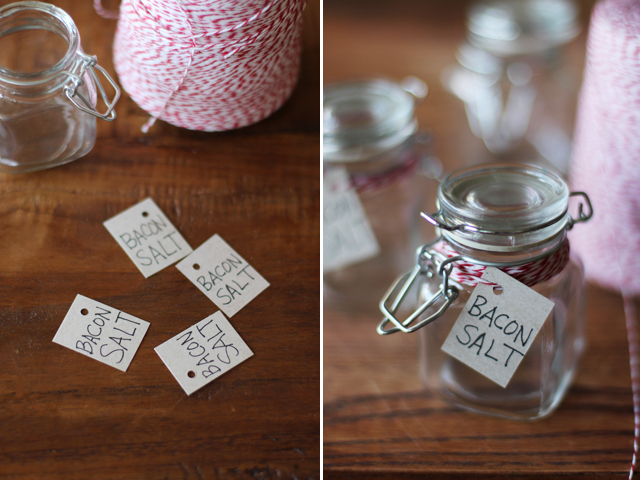 Preheat the oven to 375 degrees and bake the bacon until it is very very crisp and cooked. This is the one time you want to overcook bacon. You could also do this in a pan or even in the microwave. Bake for about 30 minutes in the oven or until the bacon is very dark and crisp. Drain on paper towels and pat as much oil off the bacon as possible. Allow bacon to cool completely. Process bacon in a food processor until they turn into grainy bits.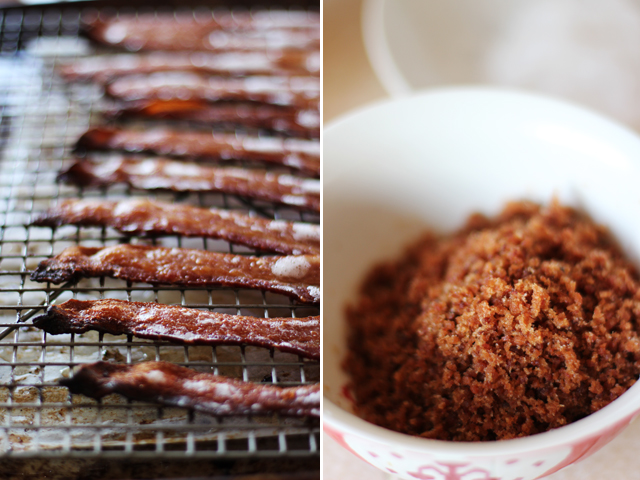 Mix thoroughly with 3/4 cup of sea salt and add a teaspoon of freshly ground black pepper.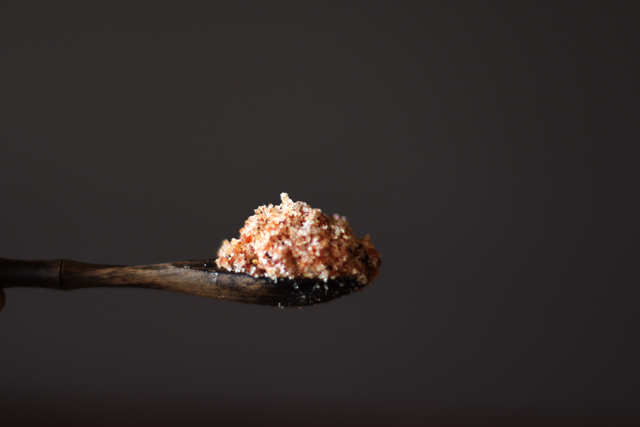 Pack into small jars.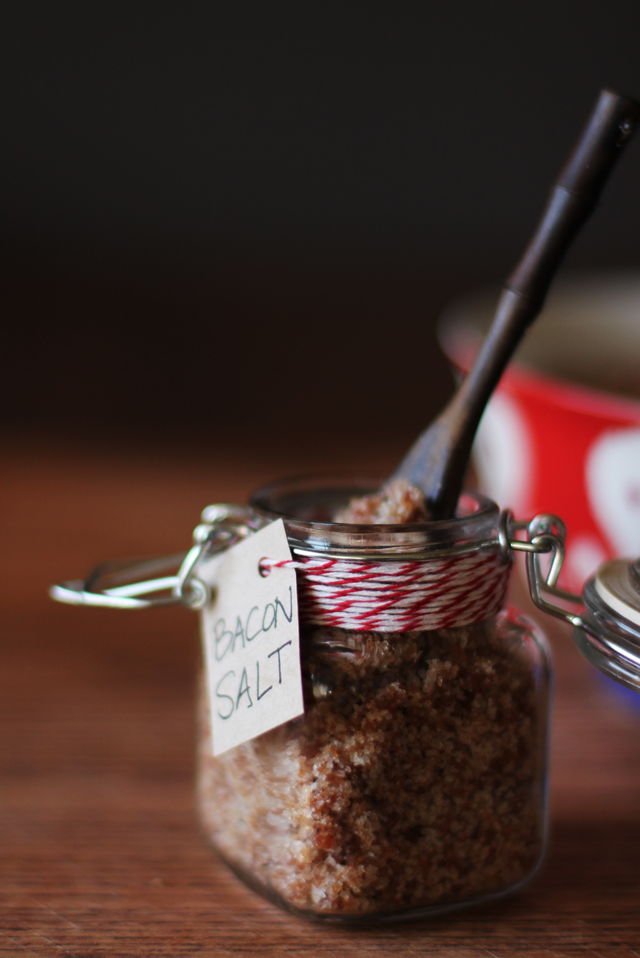 And your holiday presents are ready to go!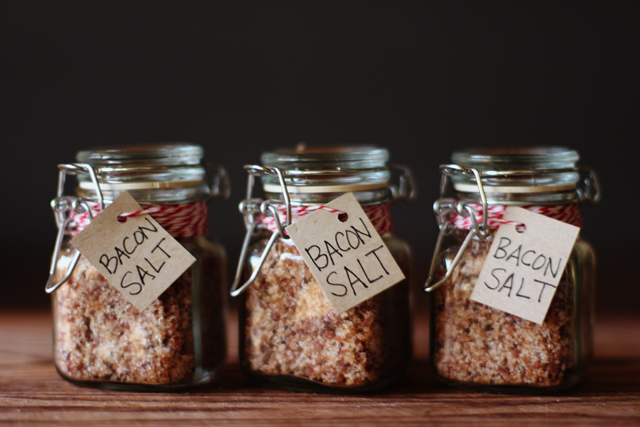 Keep stored and air tight in a refrigerator.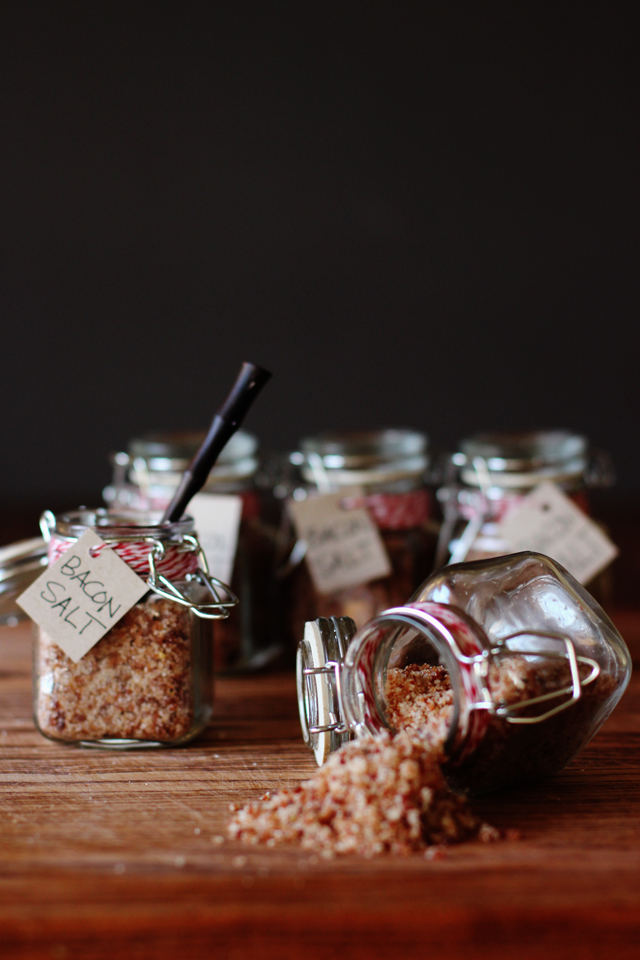 Happy holidays!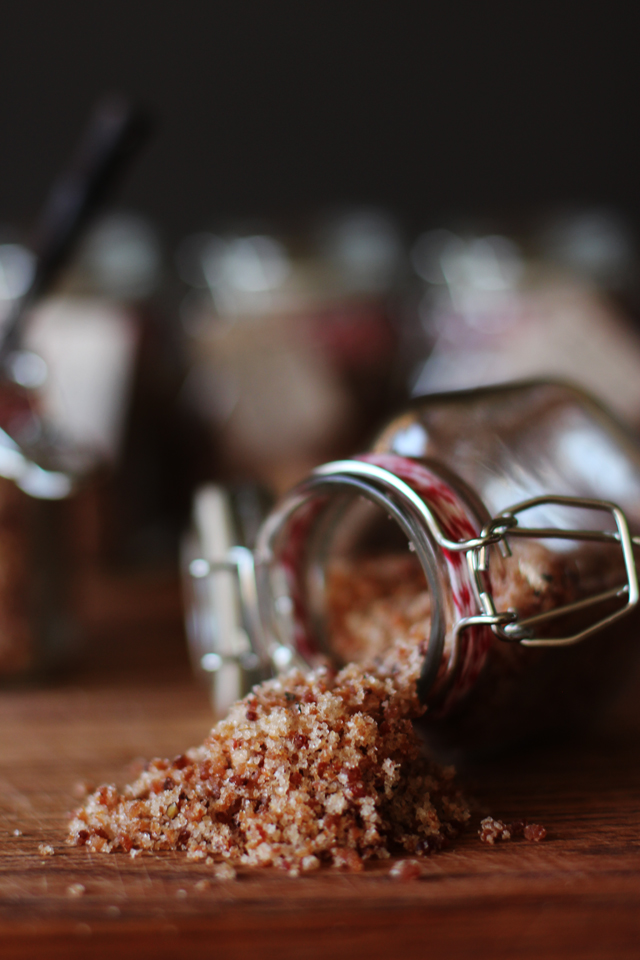 (images by HonestlyYUM)