Whether you're starting the party early, in need of a little hair of the dog, or simply looking to get creative with the kitchen pantry, chances are you've crossed paths with the infamous Bloody Mary. In fact, it's entirely possible that you've consumed this cocktail on several occasions using dozens of different ingredients. That's the beauty of a Bloody Mary: there's no "proper" way to make it. Of course, you'll want to use tomato juice and vodka, but that's about as obvious as using ice cream and milk in your milkshake. After that, it's all in your hands. For me, it's all about using quality ingredients and delicious garnishes. So I blended up some colorful heirloom tomatoes from my local famer's market, Karen hooked me up with some pickled veggies, and I was well on my way.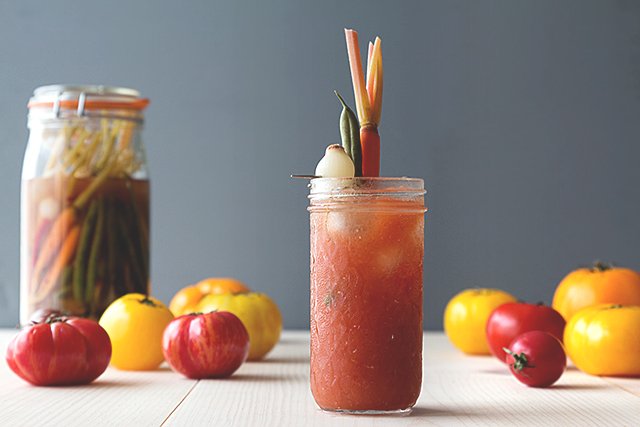 Ingredients:

2 oz vodka

4 oz heirloom tomato juice
1/4 oz lemon juice
3 dashes Worcestershire sauce
3 dashes Tabasco
1/4 teaspoon horseradish
1 pinch árbol chile powder
2 pinches celery salt
1 pinch black pepper

Heirloom Tomato Juice

1 cup chopped ripe heirloom tomatoes

pinch of salt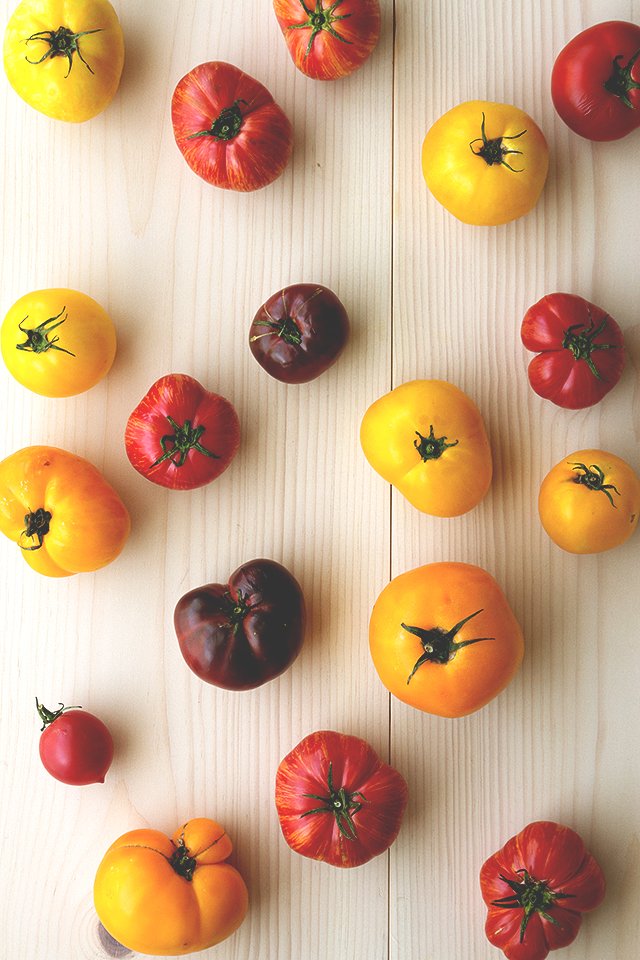 Core the heirloom tomatoes and add to your blender, along with a pinch of salt. Blend until smooth.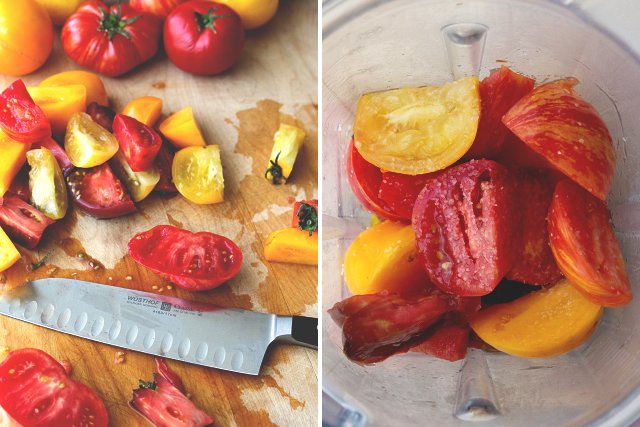 Strain tomato puree through a fine mesh strainer and set aside.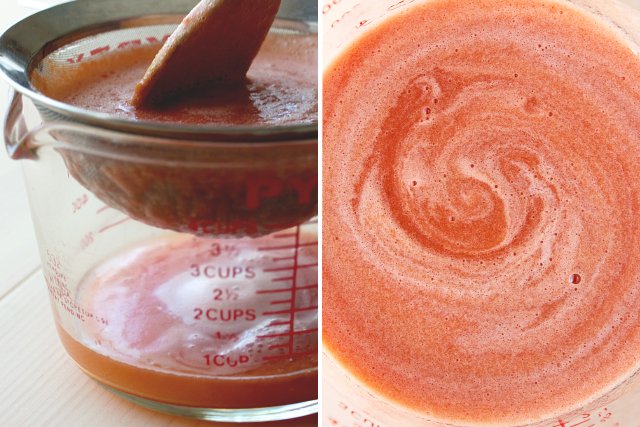 For the cocktail, add all the ingredients to a mixing glass. I absolutely love the colors of this one.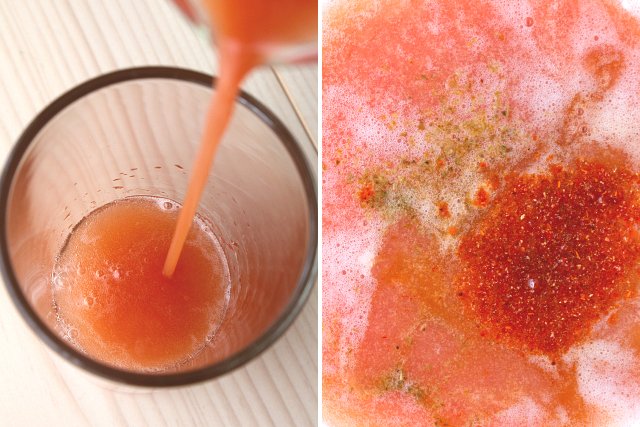 Add ice, shake, and strain over ice into a tall glass.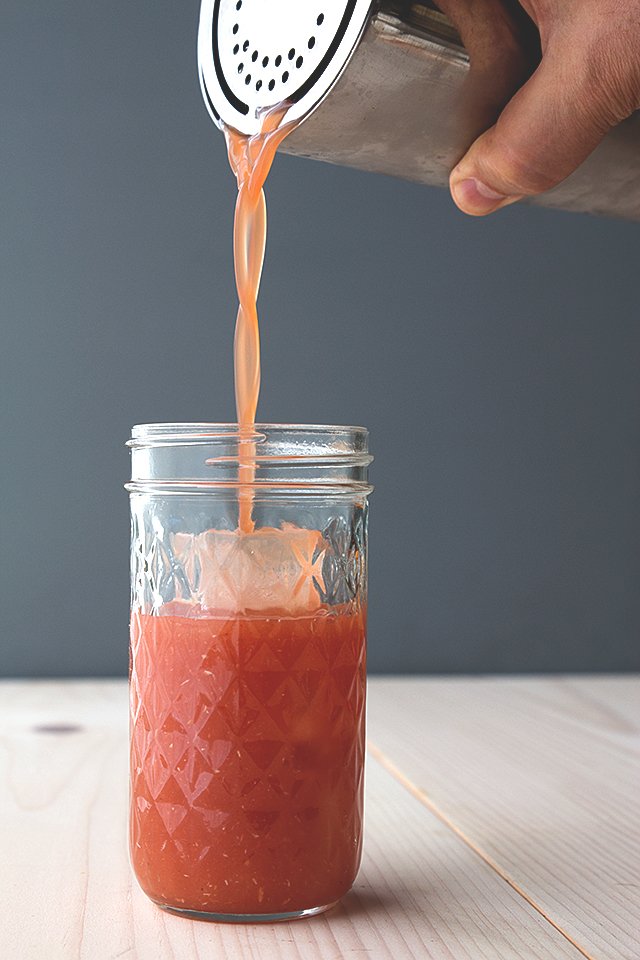 Top with a garnish of your choice.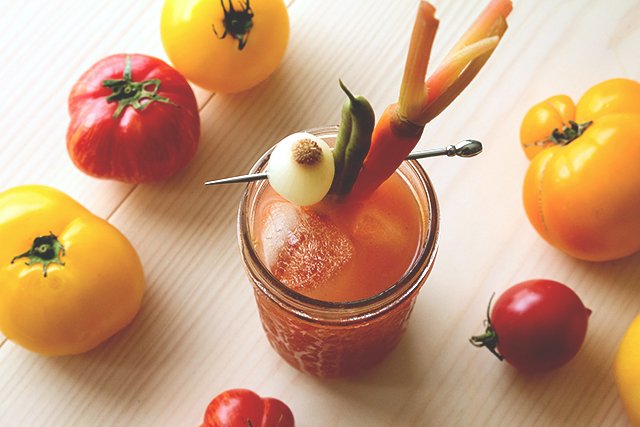 I used these outrageously delicious pickled veggies:

And there you have it! The best cocktail the morning has to offer.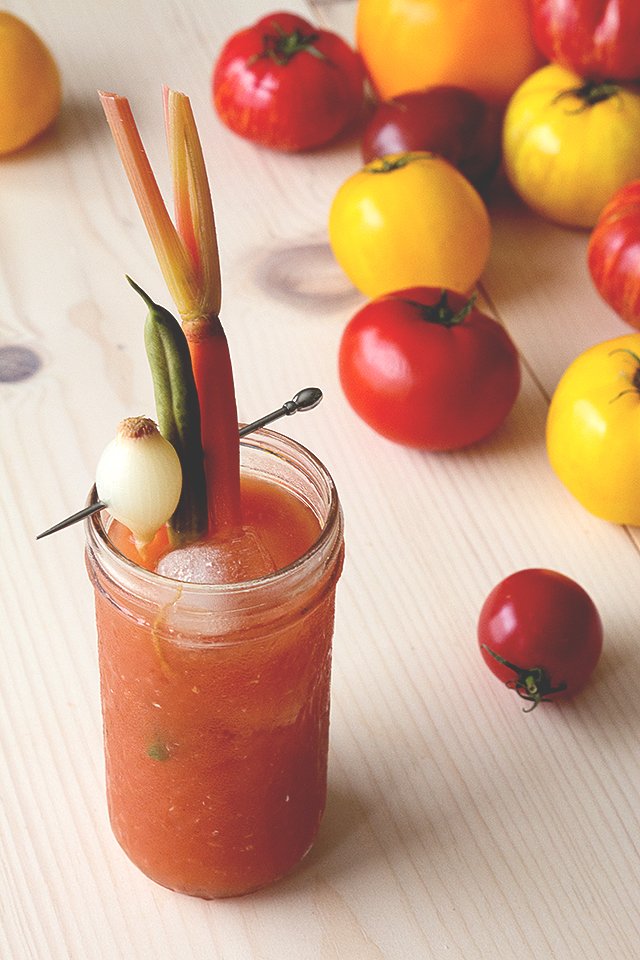 (images by HonestlyYUM)