Yesterday I promised to share the recipe for the cocktail I featured as part of the DIY cocktail station, so let's get right to it. I wanted something creative enough to impress my guests, but also simple and relatively quick to make. When serving cocktails to a group, it's important to consider what type of drinkers they might be. I happened to be celebrating with some vodka fans. Also, given the fact that it's a neutral spirit, vodka takes on the flavors of the other ingredients, which I wanted to highlight.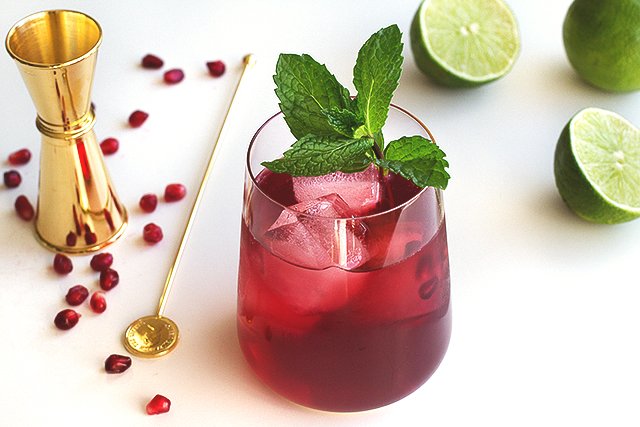 Photography shot with the Canon EOS Rebel SL1 digital SLR camera. Small in size, enormous in performance.
In this case, the vanilla cardamom syrup stole the show – and it's so easy to make! I highly recommend tracking down the Fee Brothers Whiskey Barrel-Aged Bitters. They're so delicious, and I promise that you will use them many more times this holiday season and beyond. If you can't find them, I'd recommend replacing with their Old Fashioned Bitters, or any other bitters that has strong notes of winter spice. Leaving out the bitters altogether will certainly change the dynamic of the drink, but it will still be yummy. I hope you enjoy drinking this cocktail as much as I did making it!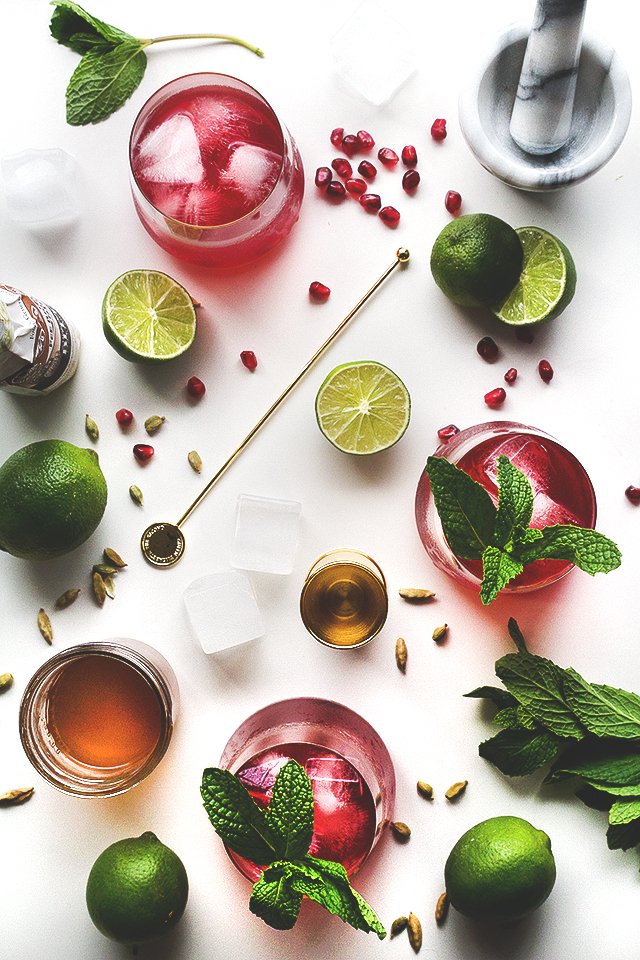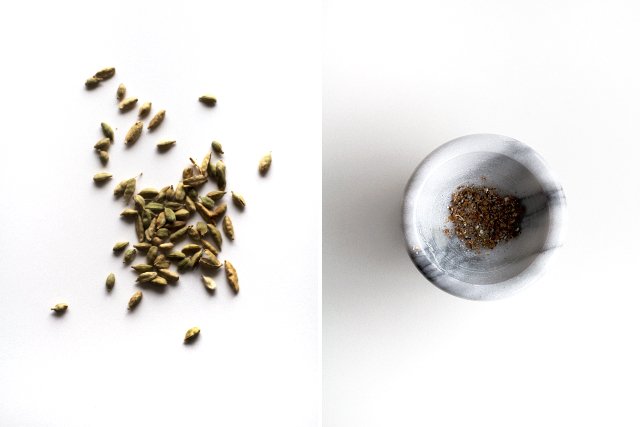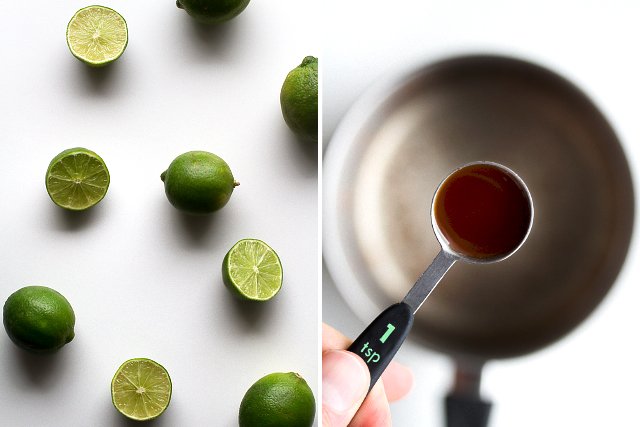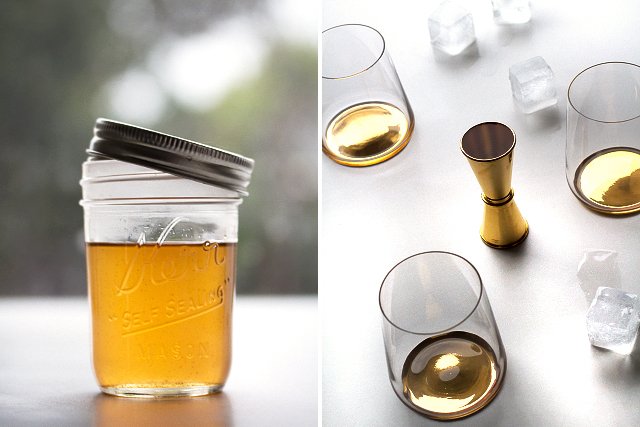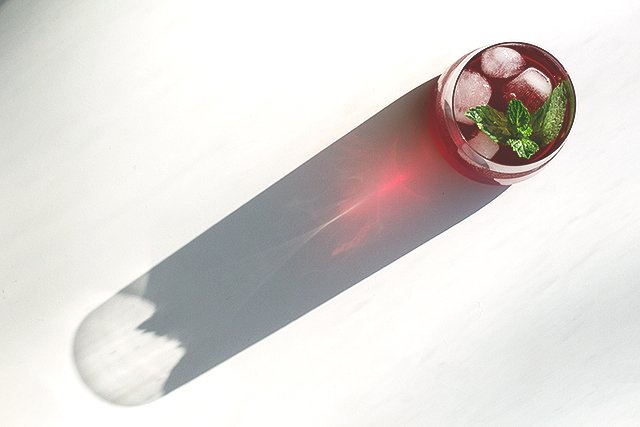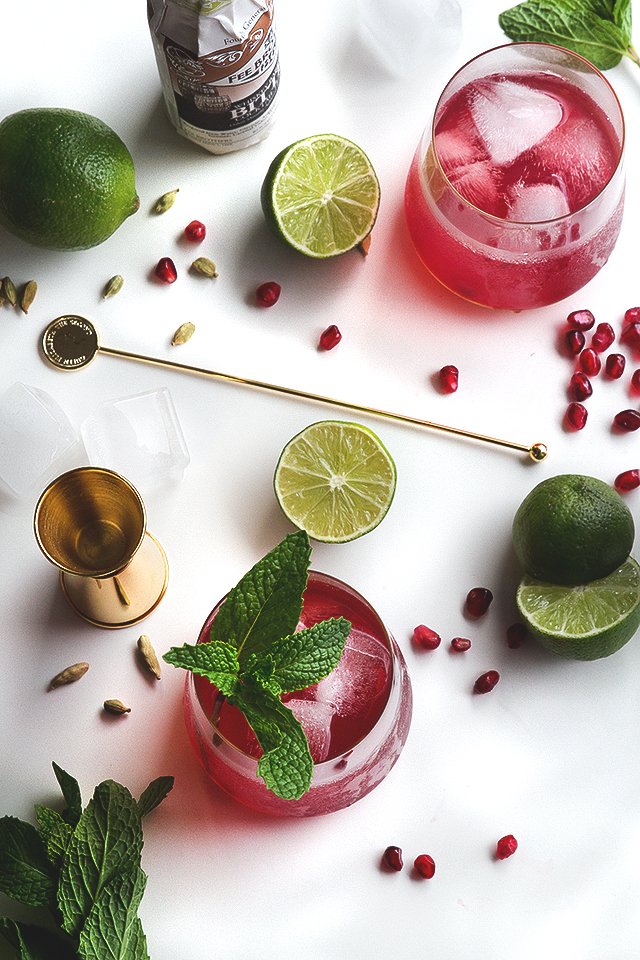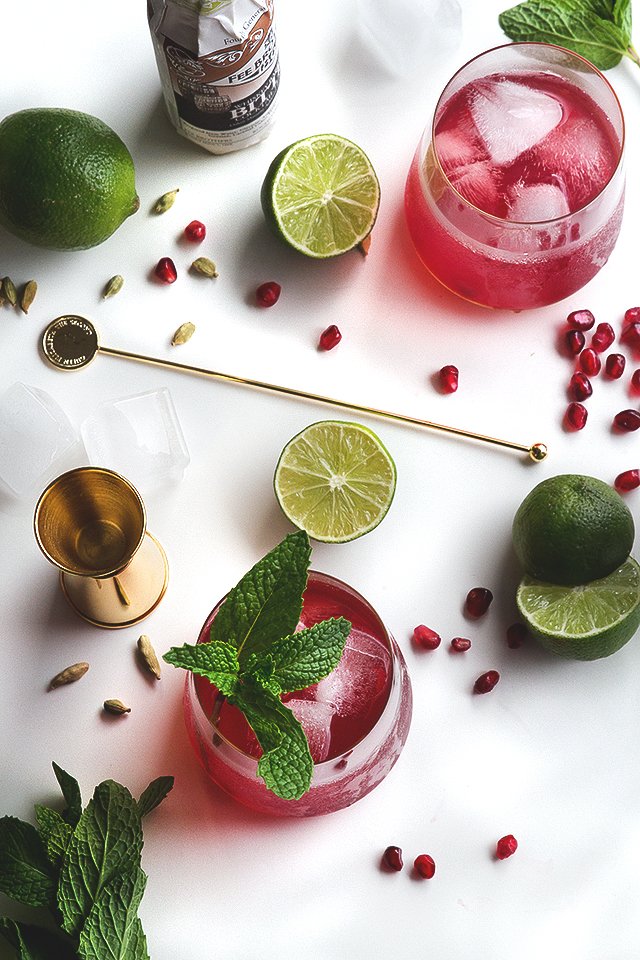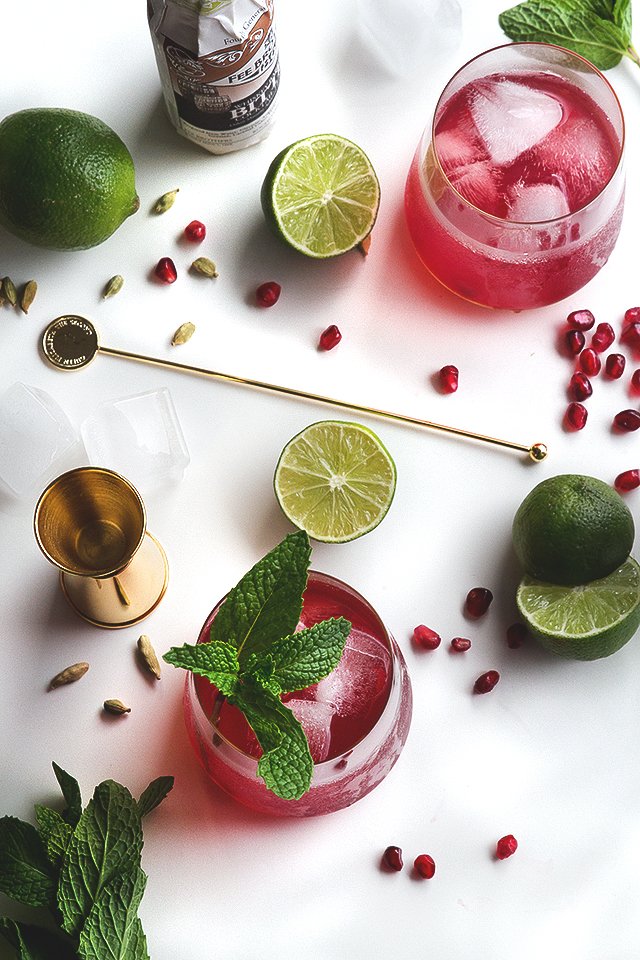 INGREDIENTS
For the vanilla cardamom syrup
INSTRUCTIONS
For the vanilla cardamom syrup
Crack open the cardamom pods and grind the seeds using a spice grinder or mortar and pestle.

Add the sugar and water to a small saucepan over medium heat until sugar dissolves. Add the vanilla extract and ground cardamom and let simmer for 2 minutes before removing from heat.

Let cool to room temperature, then strain through a fine mesh strainer.
For the cocktail
Fill your glass with ice and add the vodka, pomegranate juice, lime juice, vanilla cardamom syrup, and bitters.

Give the drink a quick 10 second stir and garnish with pomegranate seeds and a sprig of fresh mint.
(images by HonestlyYUM)