I have to confess, when Karen told me she was making jam, I was jealous. Why, you ask? Because it's down in Los Angeles and I'm up here in the Bay Area! Selfish reasons of course. Oh, and did I mention that it was a boozy jam? I knew I had to follow suit. Jam is a perfect cocktail ingredient – sugar and fruit. I immediately thought of my trip to NYC a few years back and a stop at Madam Geneva for one of their delicious gin and jams. While they make their jam in house, I picked up a jar of polka raspberry from INNA jam. Avoiding the urge to eat it straight from the jar, I mixed up this lovely cocktail for you. Think of it as an adult raspberry lemonade . . . perfect for the weekend.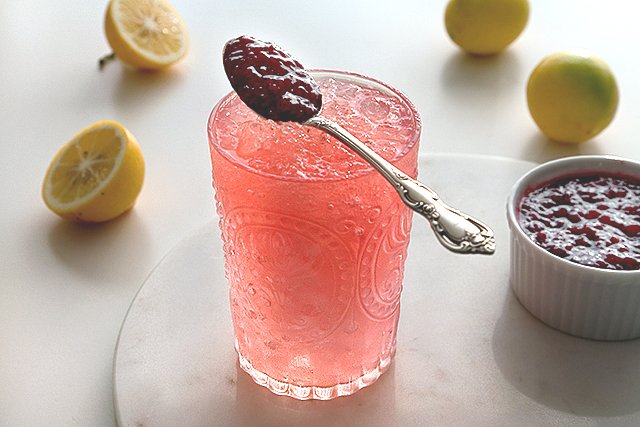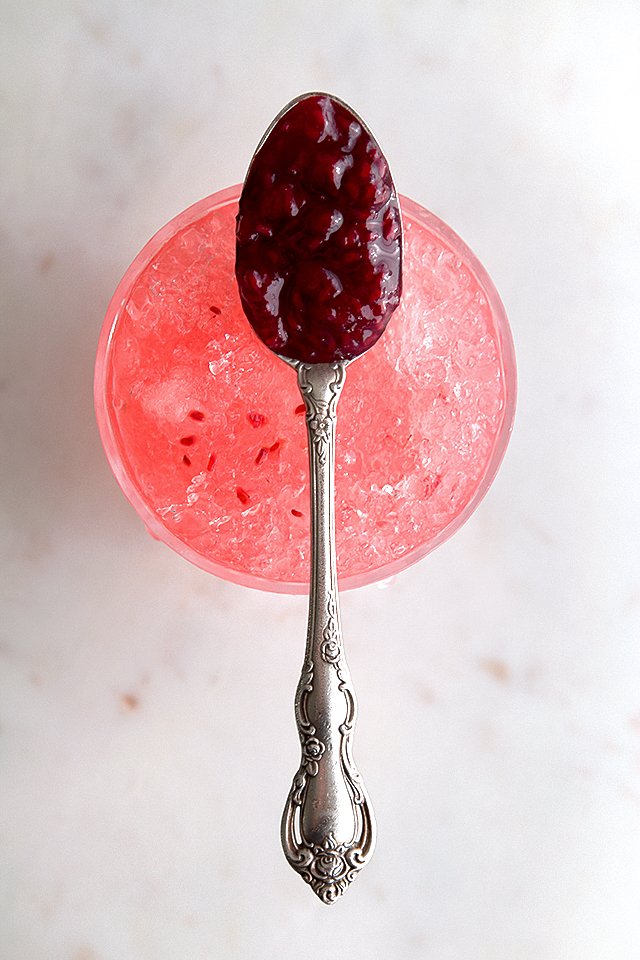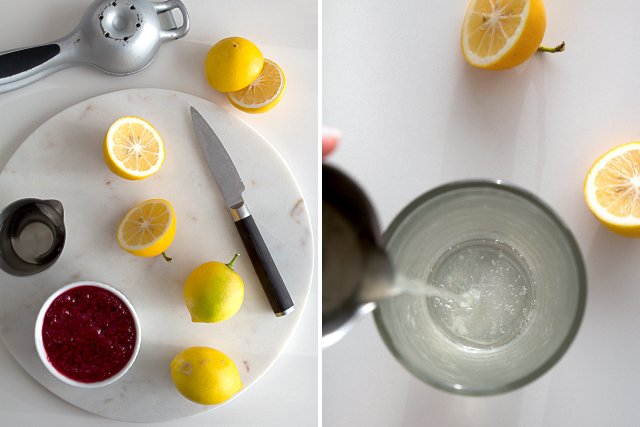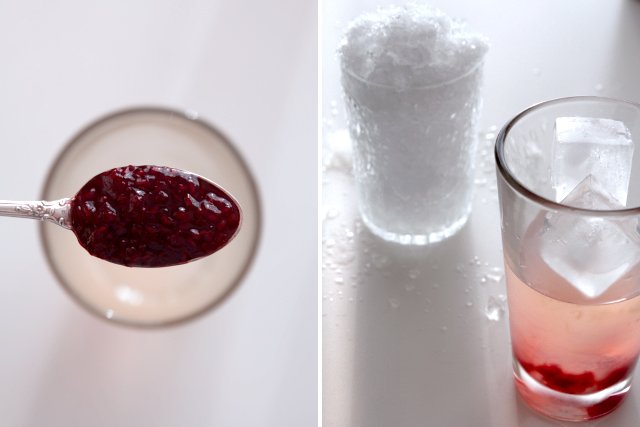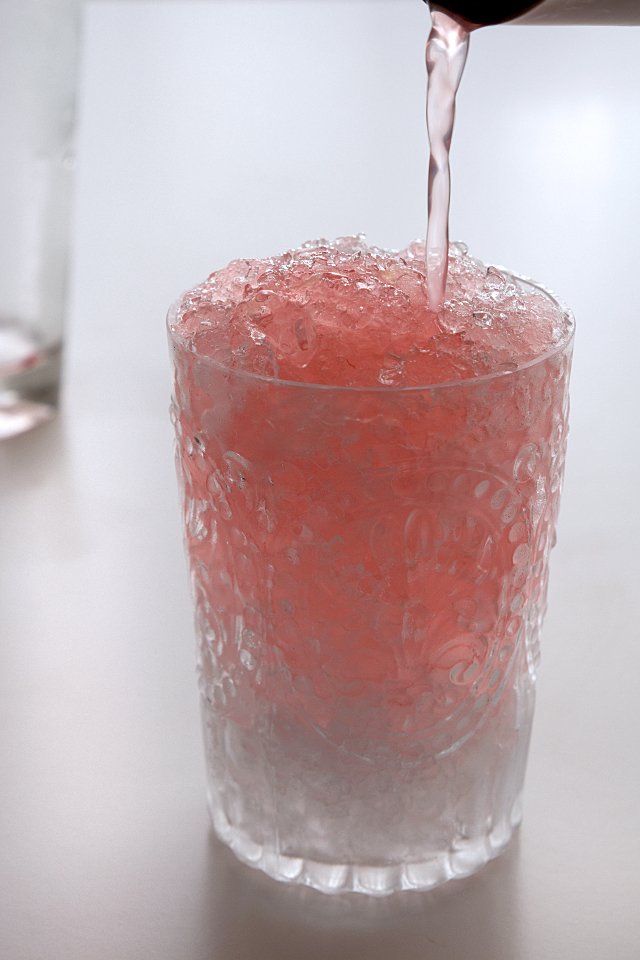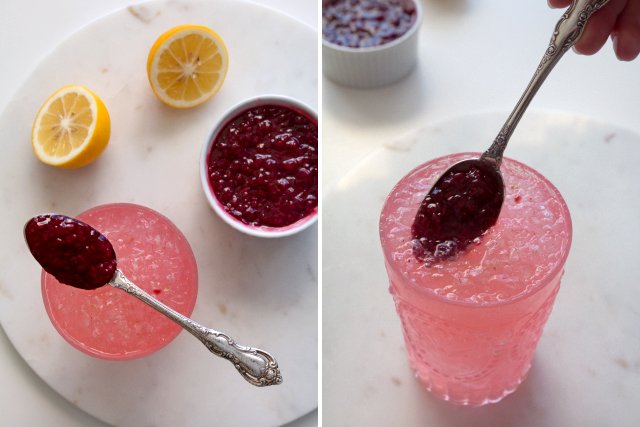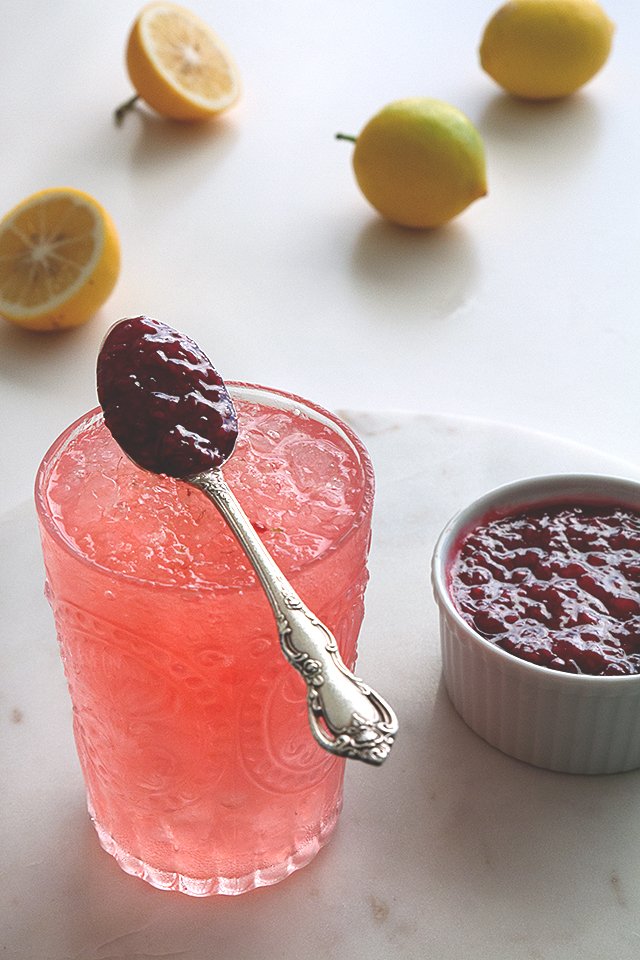 INSTRUCTIONS
Add the gin, lemon juice, simple syrup, and jam to your mixing glass.

Add ice and shake for 10 seconds.

Strain into a double old fashioned glass over crushed ice.

Top with a spoonful of jam, and stir it in while you sip.
(images by HonestlyYUM)