People often ask what drink I order when I'm out at a bar. When I answer, "rum on the rocks" or "gin and tonic" you can imagine the enthusiastic responses I receive . . . Well the truth is, if I do so happen to order a more sophisticated cocktail, it's the Boulevardier. I have proof! A variation of the more popular Negroni, this prohibition-era charmer uses bourbon in place of gin. Complex, well balanced, and easy to drink, the Boulevardier represents everything I'm looking for in a cocktail. Oh, and if you two haven't already met, please allow me the introduction.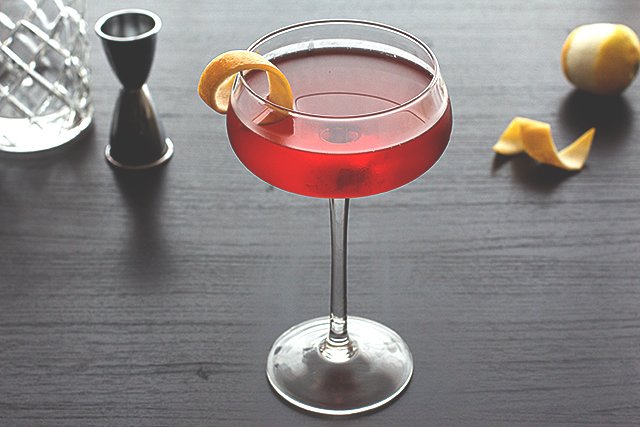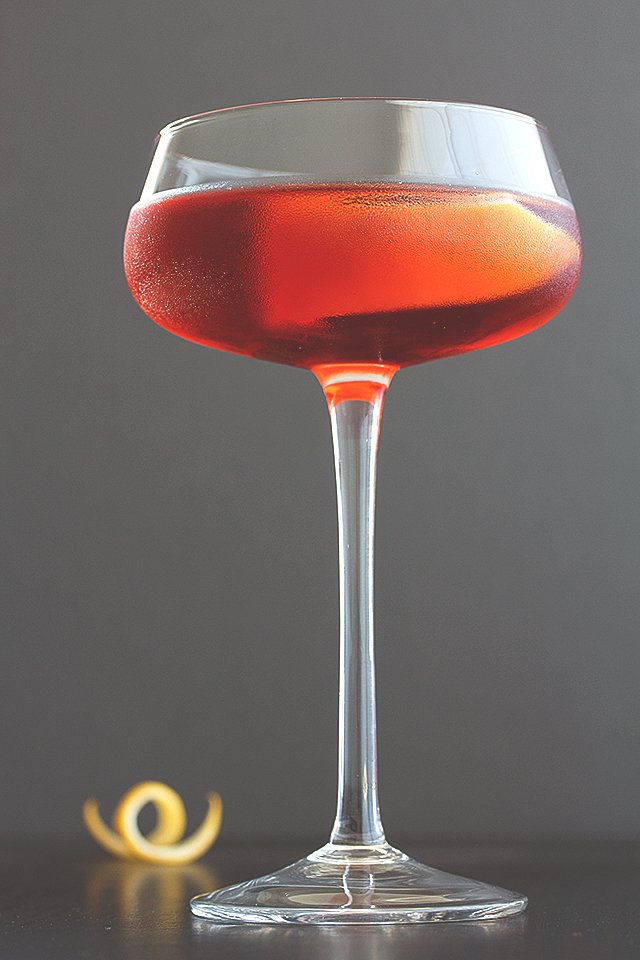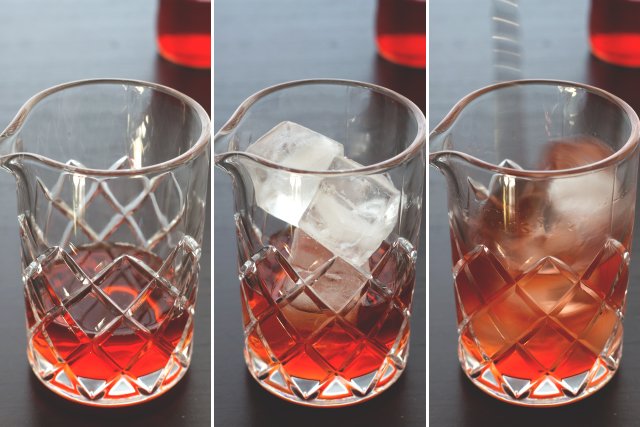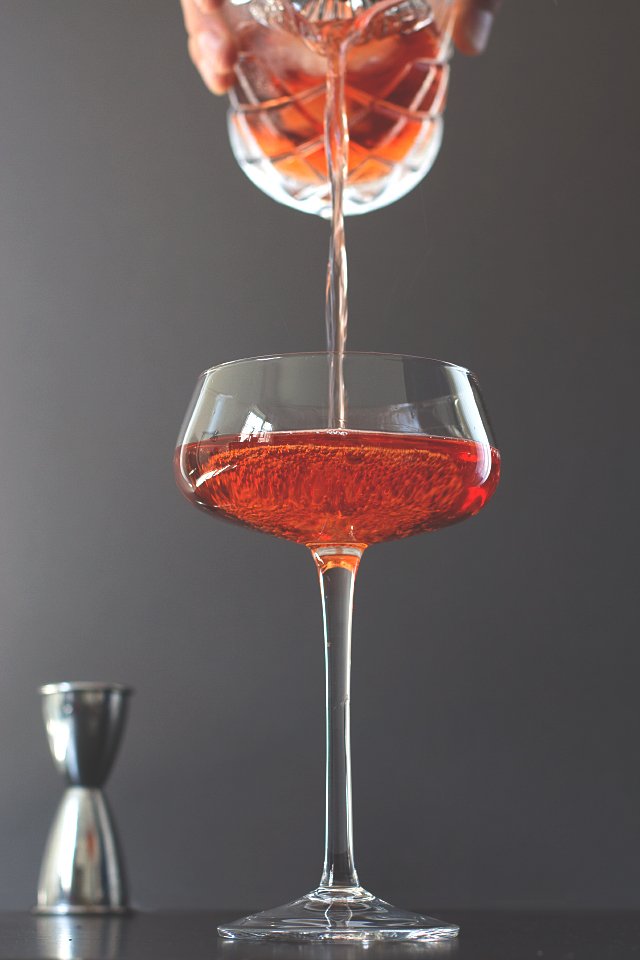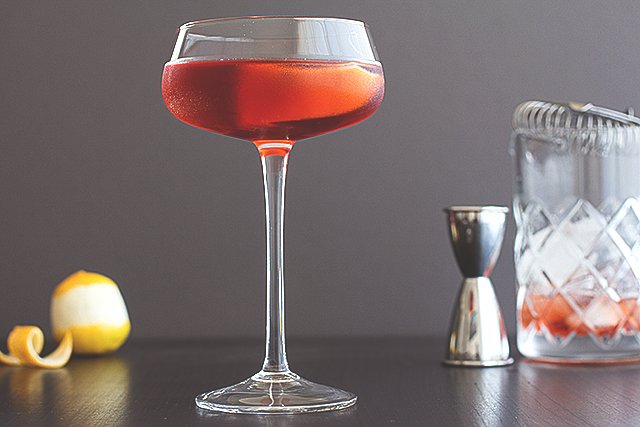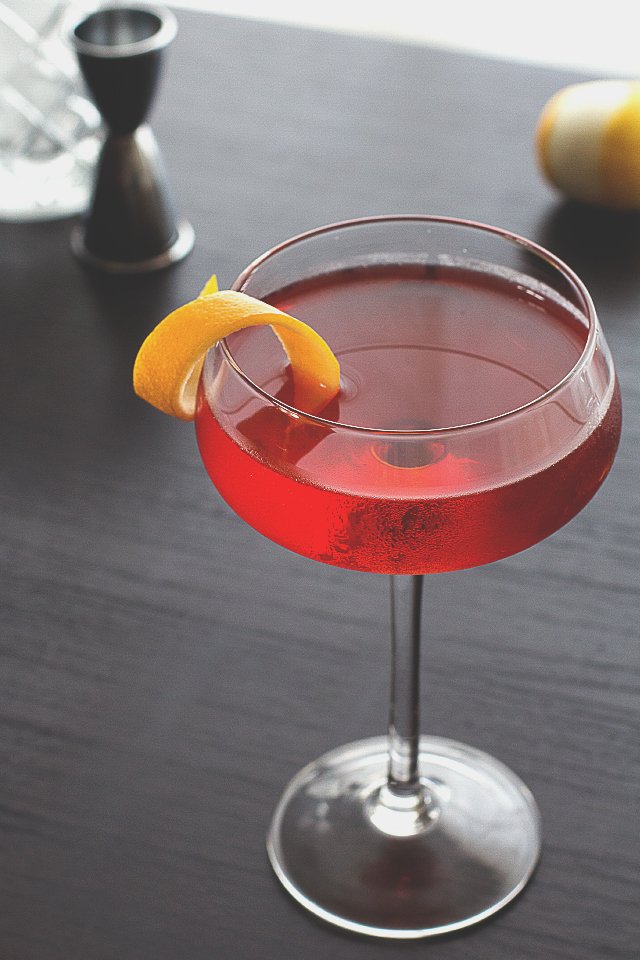 INSTRUCTIONS
Add the bourbon, sweet vermouth, and Campari to your mixing glass. Fill your mixing glass with ice and stir for a full minute.

Strain into a chilled coupe glass.

Garnish with a freshly peeled twist of lemon.
(images by HonestlyYUM)