They cut down our trees, so I made popsicles. It's a long story, but let me just say that our house went from being a cabin in the woods to a camp at Burning Man in a matter of hours. Seriously, I feel like I'm living in a microwave over here. Popsicles to the rescue! For me, Bellinis were the obvious choice – delicate white peaches paired with cold, crisp prosecco. Add a few edible violets from the garden and these popsicles are simply perfect for entertaining. Now if I only had a reason to celebrate. Until then, more for me!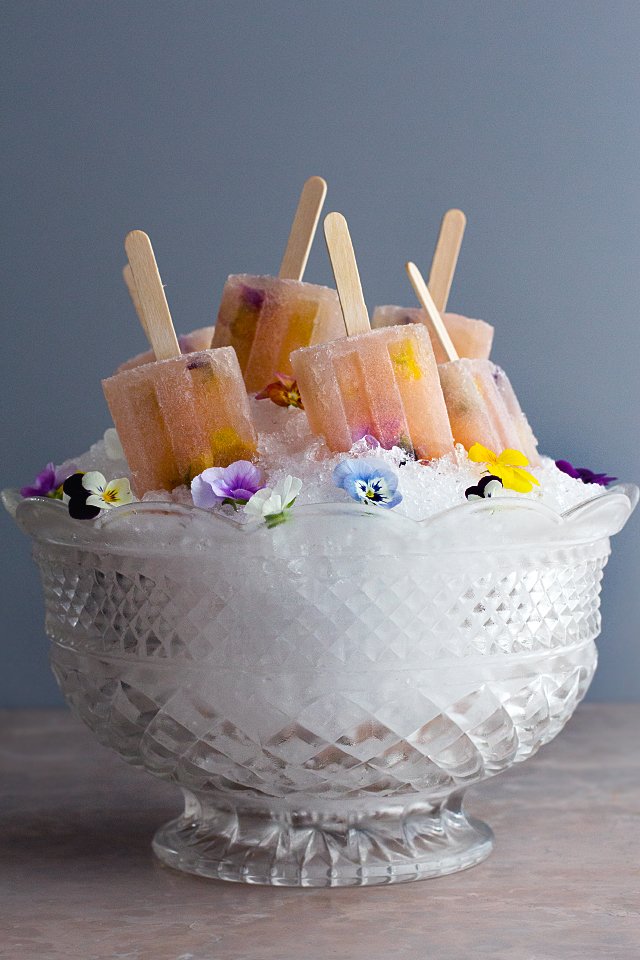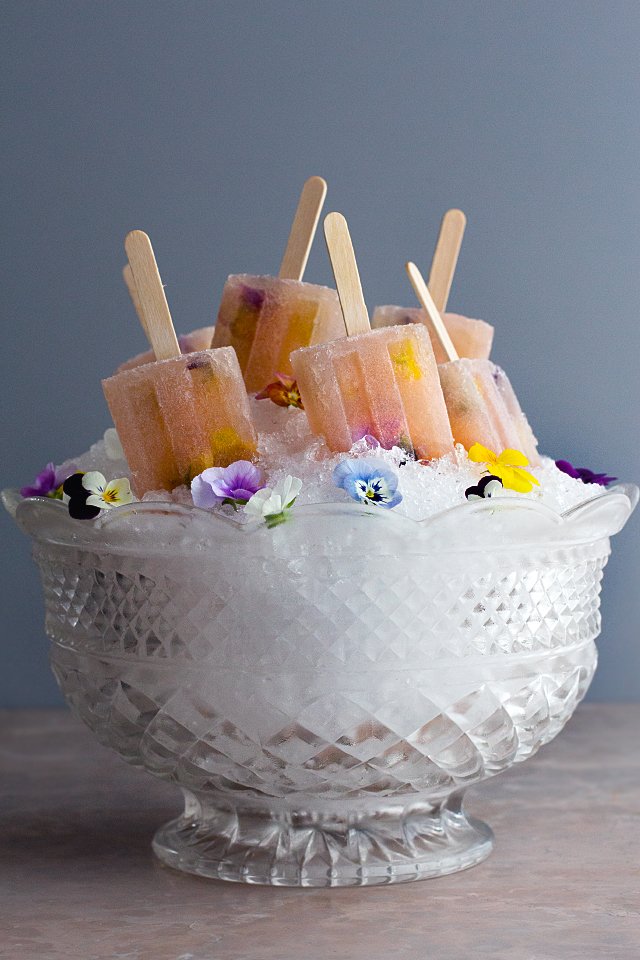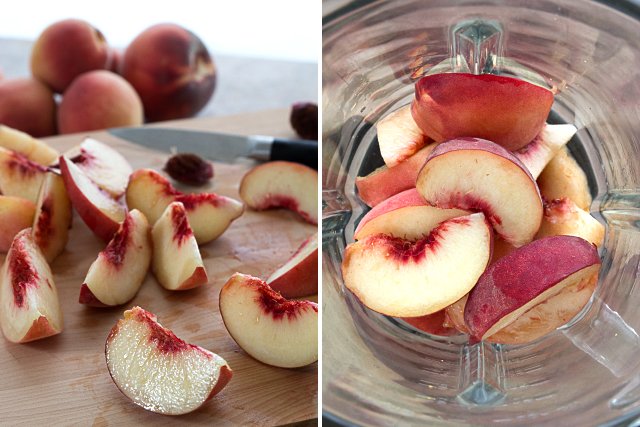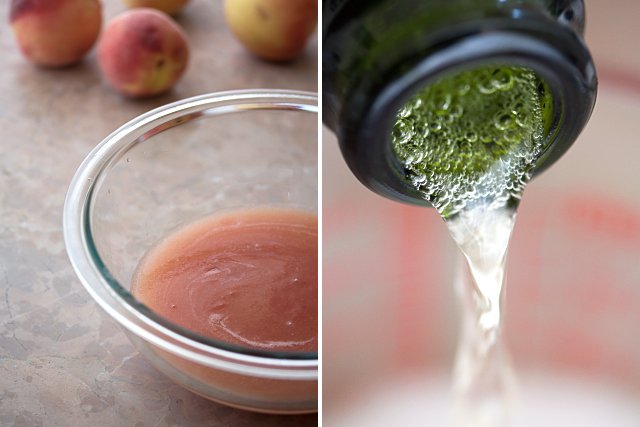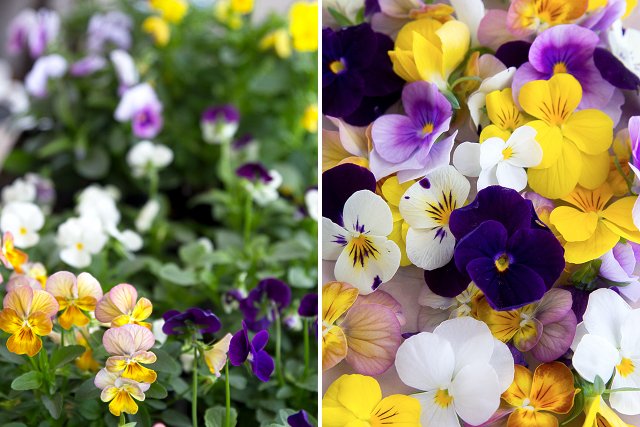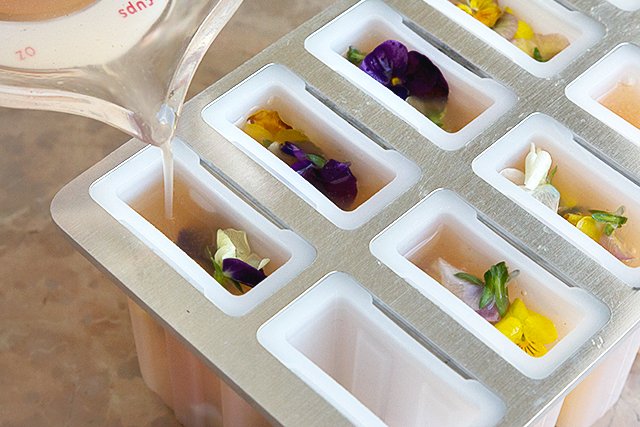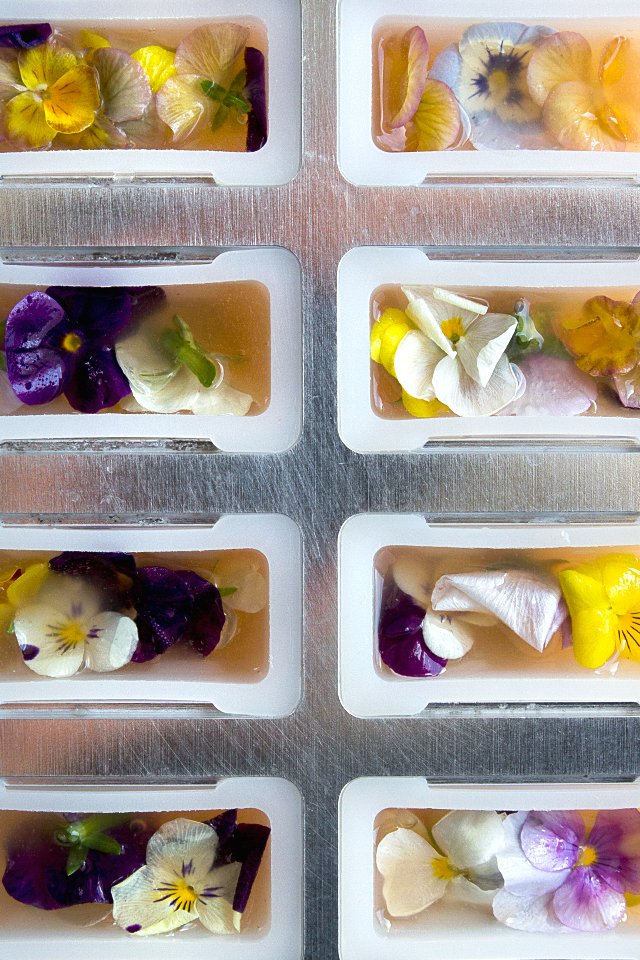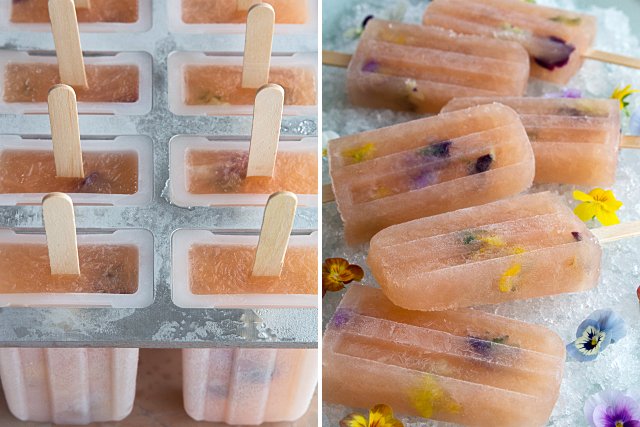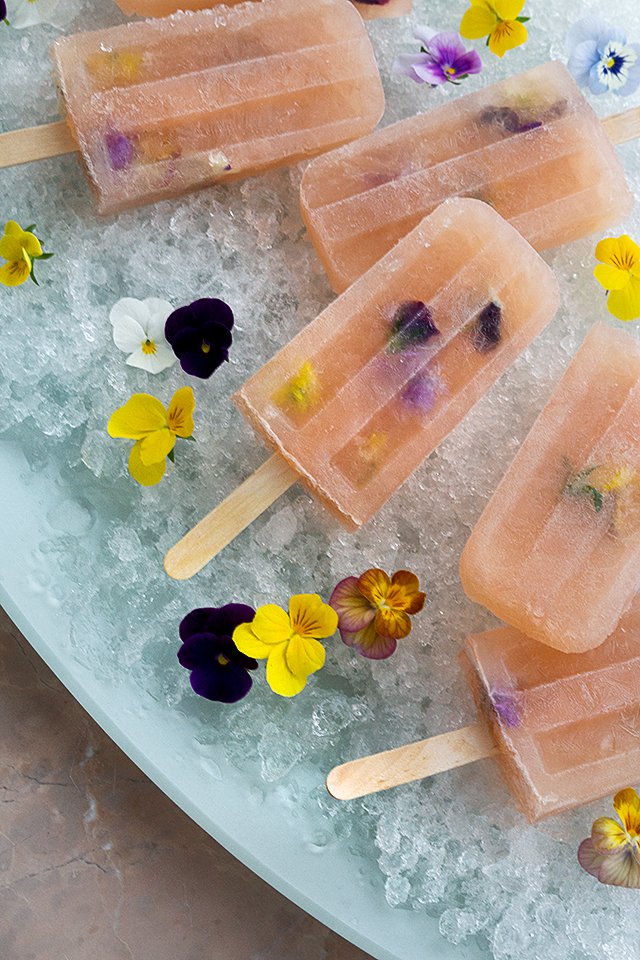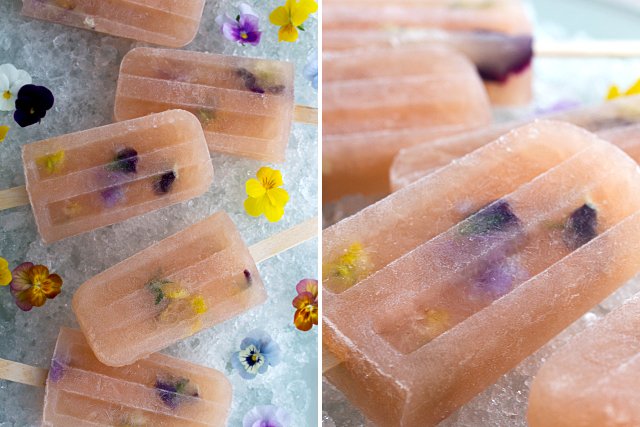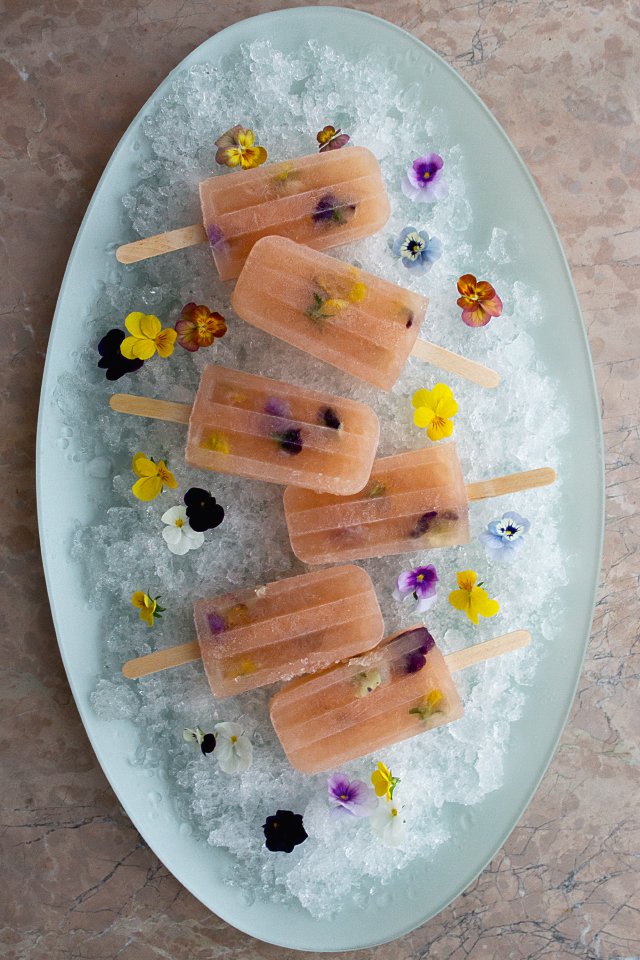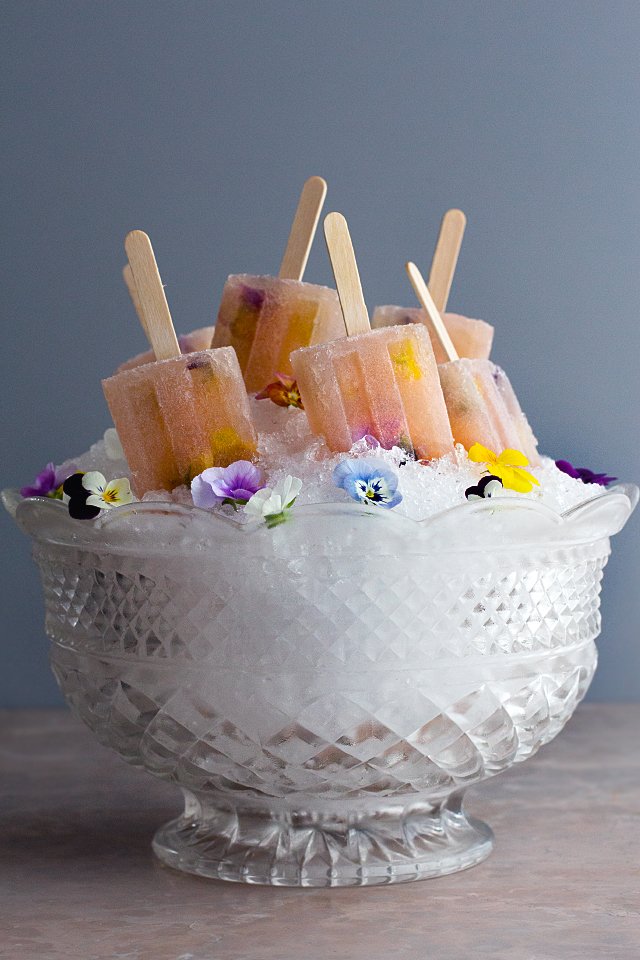 INSTRUCTIONS
Chop the peaches, removing the pits, and add them to your blender. Puree until smooth and strain through a fine mesh strainer.

Transfer 5 oz of peach puree to a mixing bowl. Add the lemon juice, prosecco, simple syrup, and bitters. Carefully add the prosecco, as it will foam aggressively. Stir to combine.

Wash and dry the edible flowers and add them to the popsicle molds. I used violets.

Pour the peach mixture into the popsicle molds. The flowers will float to the surface.

Place the popsicle molds into the freezer for approximately 30 minutes or until partially frozen. At this point you can gently mix the popsicle to evenly distribute the flowers. This is a good time to add the popsicle sticks too. Place back into the freezer until frozen solid.

Once frozen, release the popsicles by running them under warm water for a few seconds.
(images by HonestlyYUM)