One of my favorite things about summer is the bounty of beautiful vegetables at my local farmer's market. Pickling vegetables is a great way to use these vegetables, especially stacked into a spicy Bloody Mary. To be honest, I usually rate a Bloody Mary based on the pickled items in the drink! So, I thought I'd pick out vegetables that I would love in my drink and pickle them all together. This recipe is definitely one that can be tweaked or changed to your taste. If you like certain pickling spices, feel free to use those instead. These will keep stored in the refrigerator for about a month. Stay tuned as Todd will show you how to make your Bloody Mary complete tomorrow . . .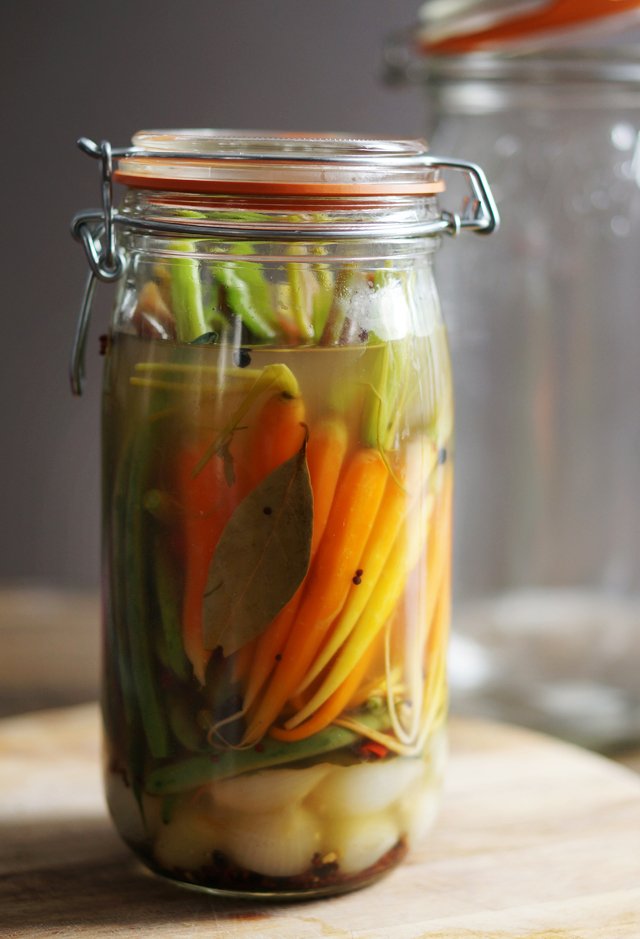 Ingredients:

1/2 lb. of pearl onions

2 bunches of baby carrots
1 large bunch of green beans
2 tablespoons of black peppercorns
2 tablespoons of mustard seeds
2 tablespoons of kosher salt
4 dried chiles de arbol
3 bay leaves
4 garlic cloves
1/3 cup of sugar
2 1/2 cups of apple cider vinegar
1 1/2 cups of water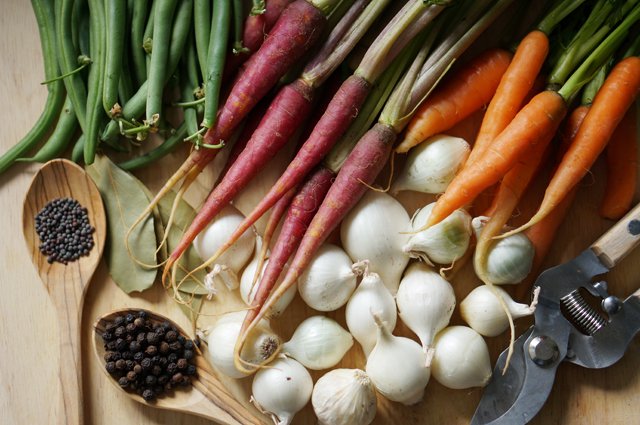 Heat a medium size pot of water until it reaches a boil. Trim the tops your baby carrots leaving about an inch and a half of the stems. Peel the skin off the carrots. Boil the carrots for one minute. Remove the carrots and place in a colander, keeping the water boiling (for the onions). Rinse under cold water.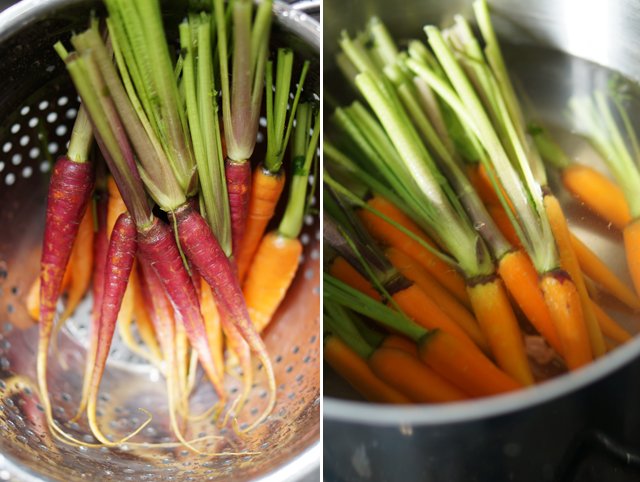 Then boil the pearl onions with the skins on for 10 minutes and drain. Once cooled, peel the skins off with your fingers, keeping the root in tact.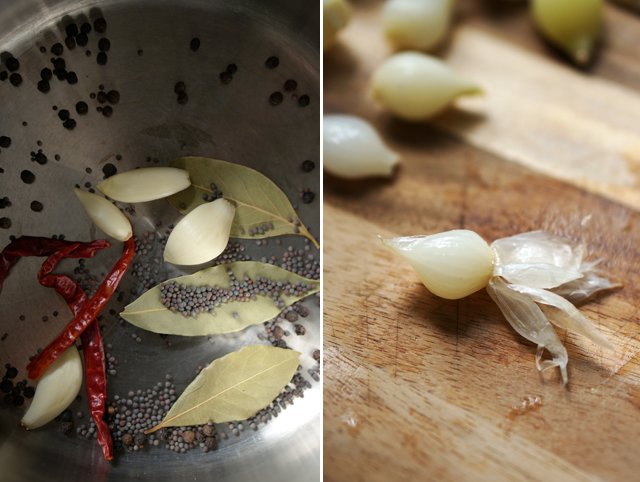 In a small pot, combine the vinegar, sugar, salt, garlic, chiles, mustard seeds, black peppercorns and bay leaves together. Heat until the vinegar starts to simmer. Lower heat and simmer for about 5 minutes.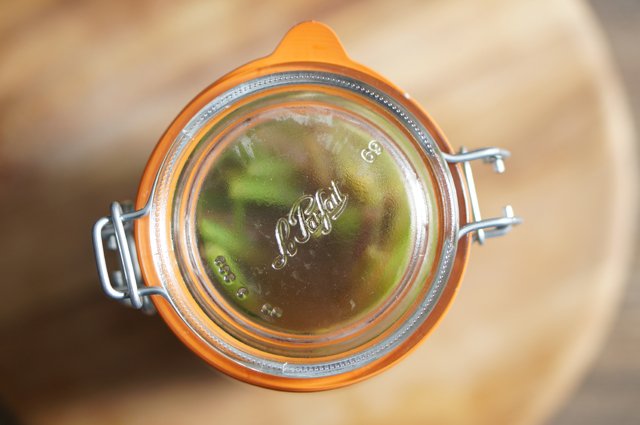 Place the vegetables in a large jar or container. I first placed the pearl onions on the bottom and then packed the the rest of the jar with the carrots and green beans vertically. Pour the vinegar mixture over the vegetables and fill the rest of the container with 1 1/2 cups of water. Add a little more water if you need more liquid to submerge the vegetables.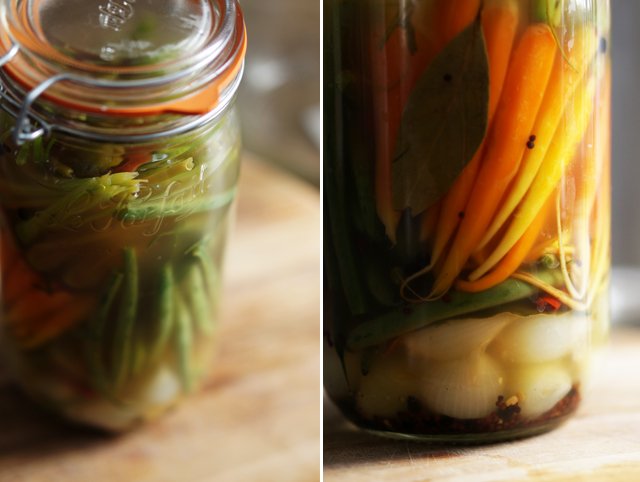 Let the pickles cool to room temperature and store in the refrigerator for at least 24 hours before enjoying!