One of the original vodka cocktails, the Moscow Mule has its roots in Hollywood. It was conceived in the 1940's as a promotional tool for what was, at the time, a rather unfashionable spirit. A deviously simple combination of vodka, lime, and ginger beer, the Moscow Mule even has its own fancy copper mug! For my version, instead of ginger beer which is carbonated with yeast, I cheated and crafted an extra strong ginger ale. And of course, I had to spice it up by adding a little cardamom. One sip is all you'll need to convert even the biggest vodka cynic. I promise.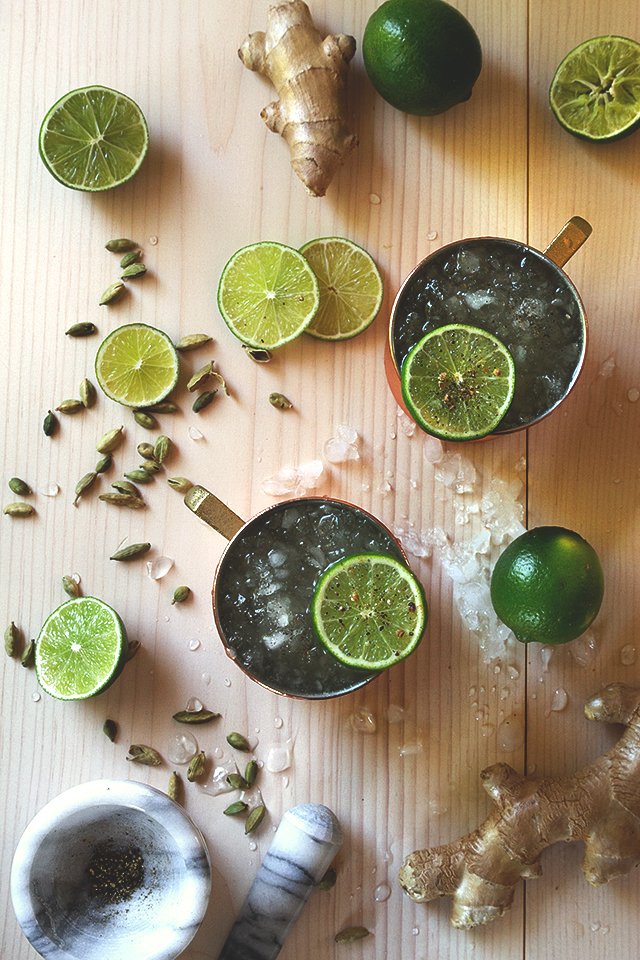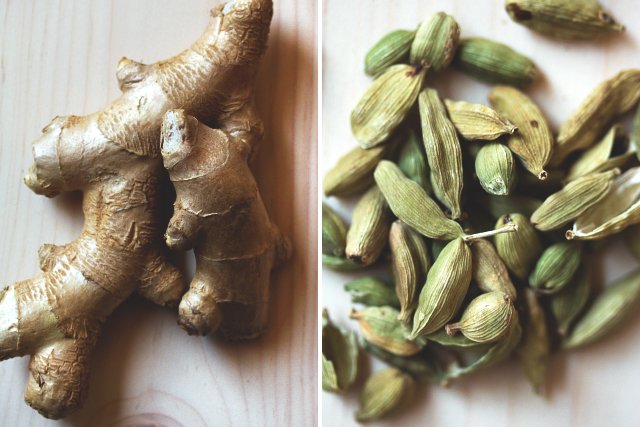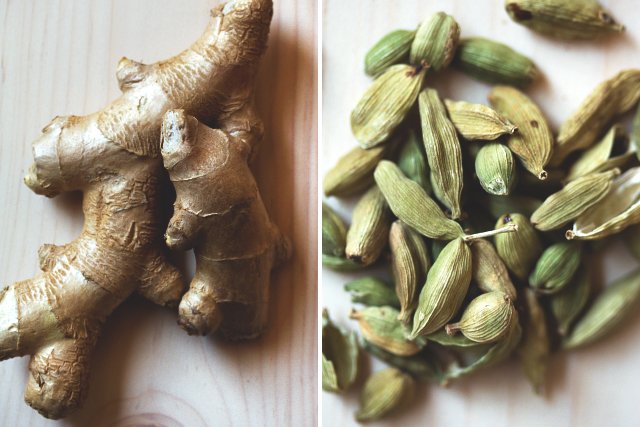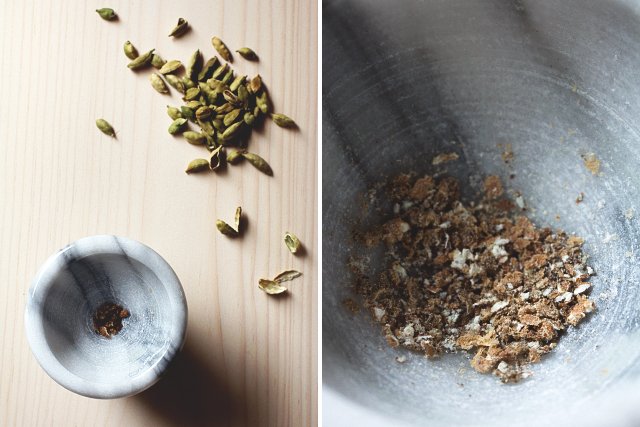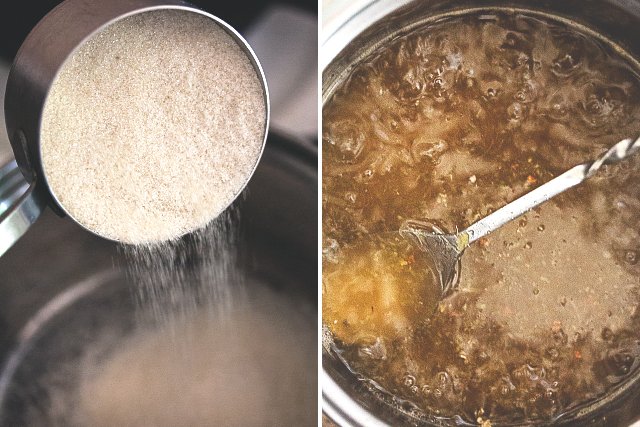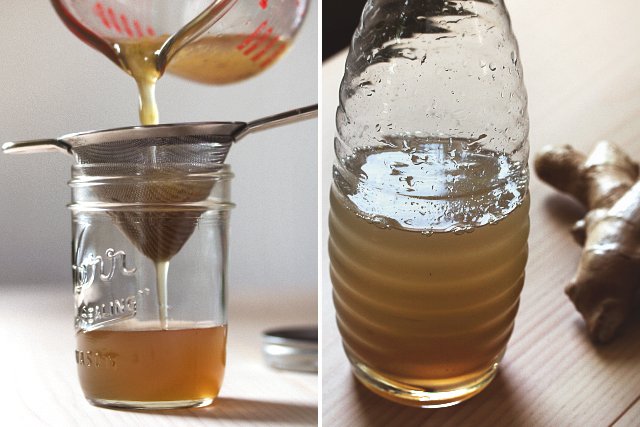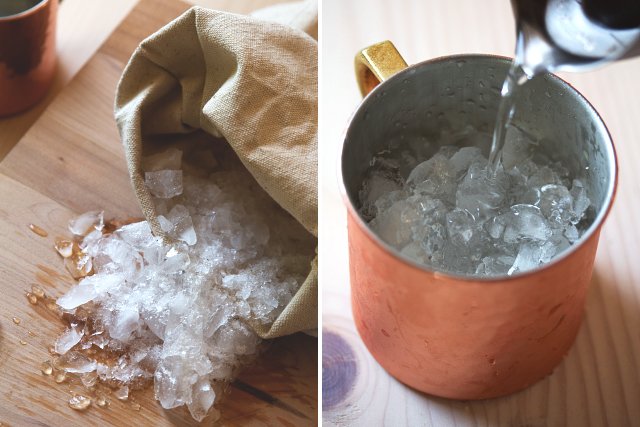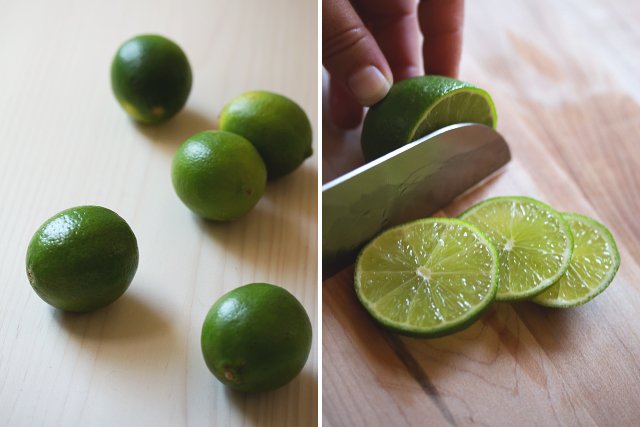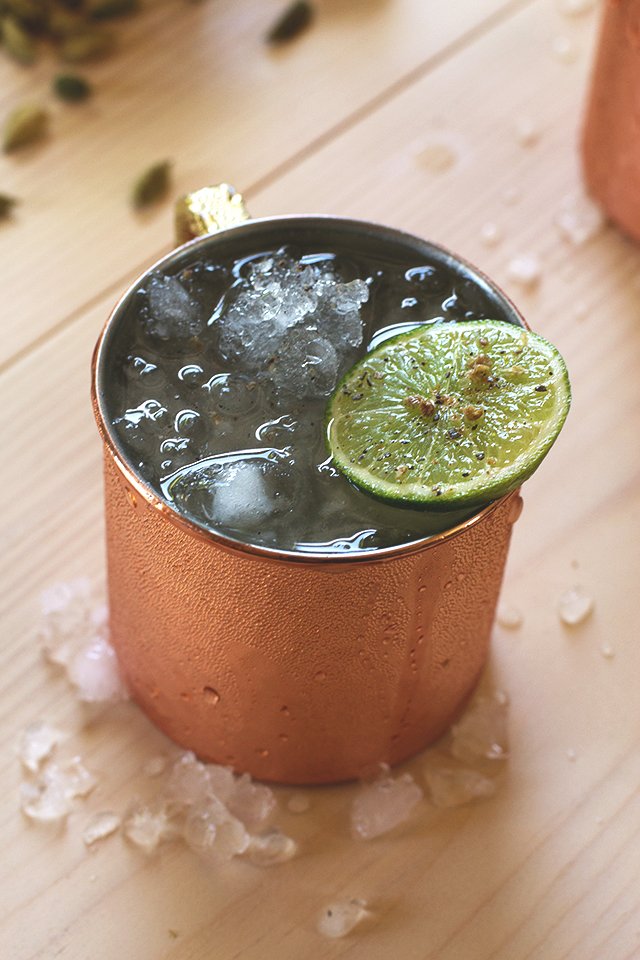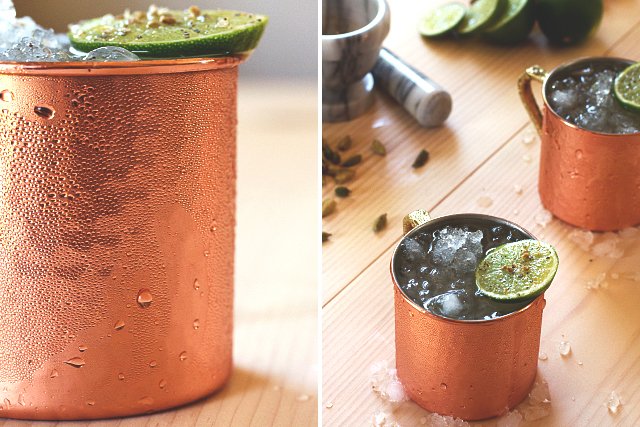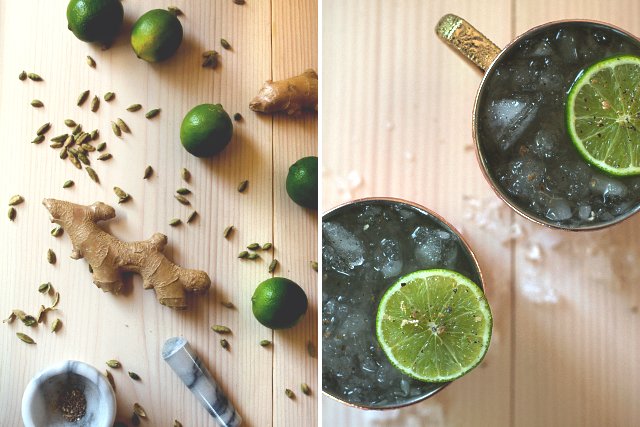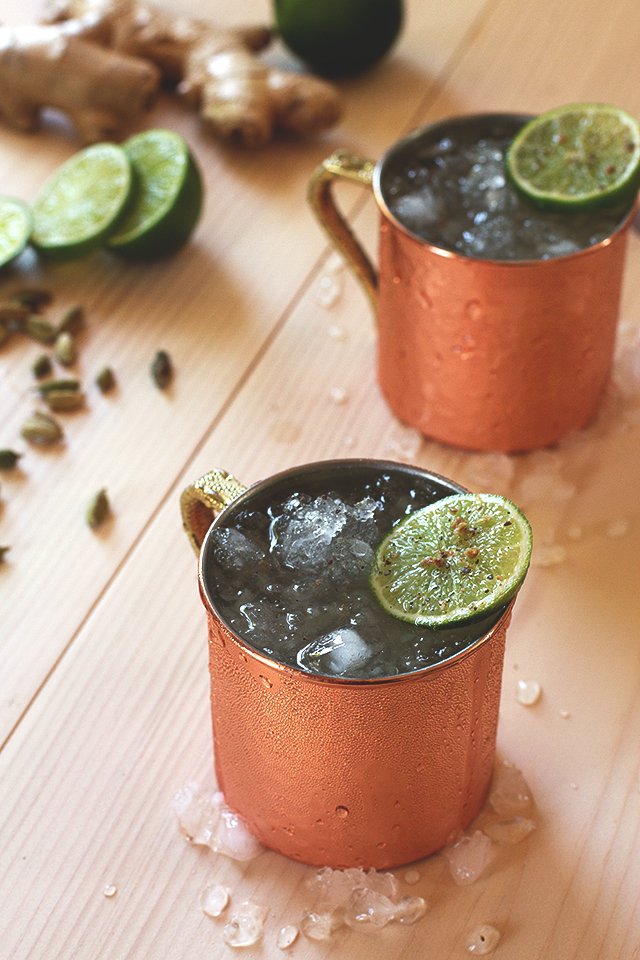 INSTRUCTIONS
Cardamom Ginger Ale
Peel and finely grate the ginger. Set aside.

Crack open the cardamom pods and grind the seeds using a spice grinder or mortar and pestle. Set aside.

Add sugar and water to a small saucepan over medium heat until sugar dissolves. Add ginger and ground cardamom and simmer for 10 minutes. Remove from heat and let cool to room temperature.

Once the syrup has cooled, strain through a fine mesh strainer. Transfer to a large jar or bottle and add sparkling water. Keep the ginger ale chilled in fridge while you make the rest of your drink.
Cocktail
Crush ice, either using a Lewis bag or food processor. Fill your cup halfway with crushed ice. Add the vodka, lime juice, and cardamom ginger ale, then top off the remainder of your cup with crushed ice.

Cut a lime wheel and lay it on the top of the cocktail for garnish, and top with a little ground cardamom for some added spice.
(images by HonestlyYUM)