Last weekend I made it my mission to hunt down one of my favorite summer indulgences: plums. As I wandered through the farmer's market, stone fruits were plentiful. Bright red cherries were piled high and overflowing. The aroma of peaches and nectarines was particularly hard to ignore. But like I said, I was on a mission. Growing up with a giant plum tree in my backyard, plums are probably the fruit I've consumed the most of in my lifetime. But as I realized, I have yet to use them in a cocktail. That is, until now.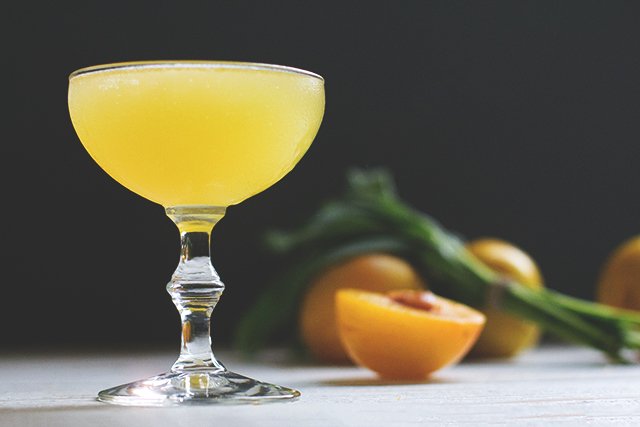 Wanting something light and delicate, I opted for a golden plum. After trying one, I knew it would pair beautifully with pisco, a Chilean and Peruvian brandy. Interestingly, the juice from the golden plum is often turned into wine and brandy! I added a few other ingredients that I knew play well with a more subtle flavor profile (namely honey, lemon, and sage) and topped it off with a little dry sparkling wine. The result is a crisp, sophisticated cocktail that's summer in a glass.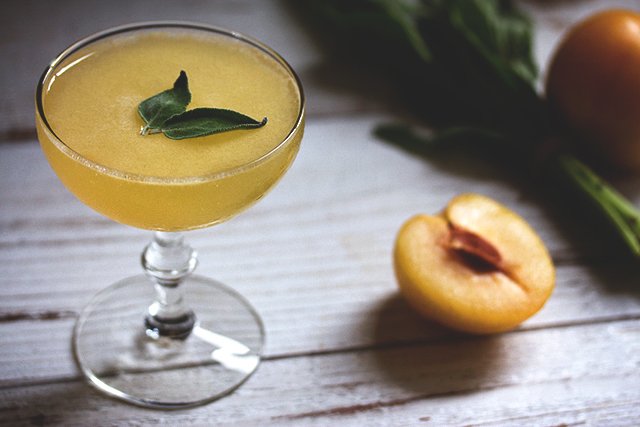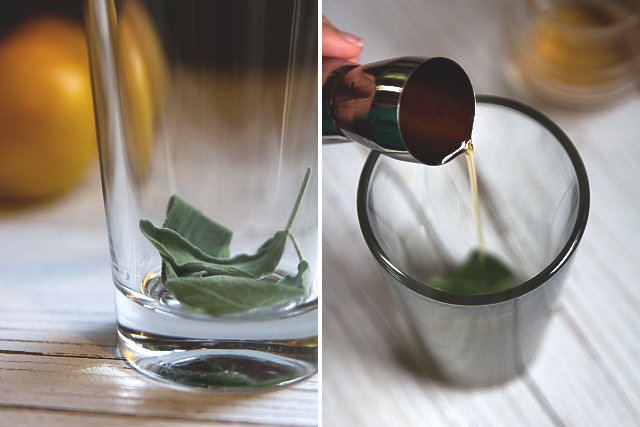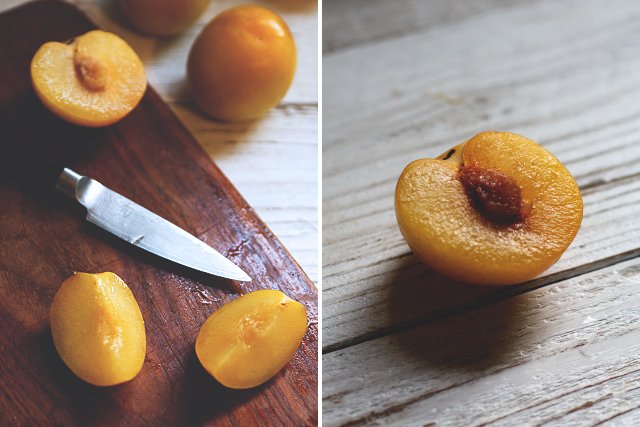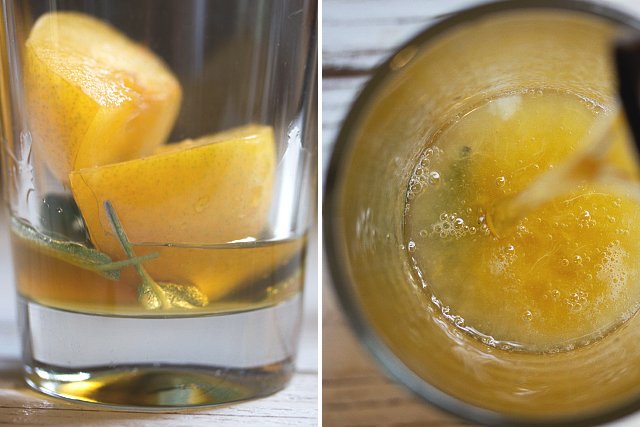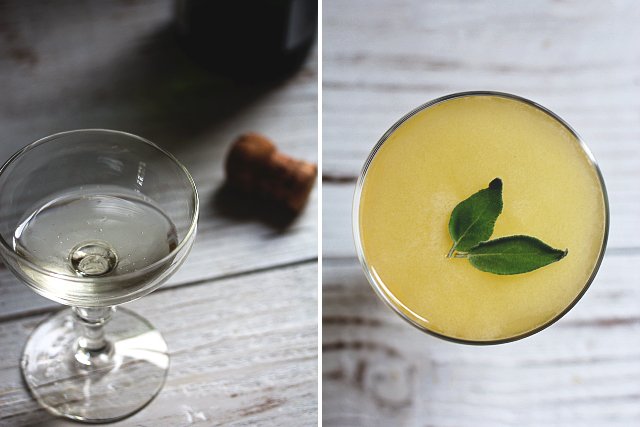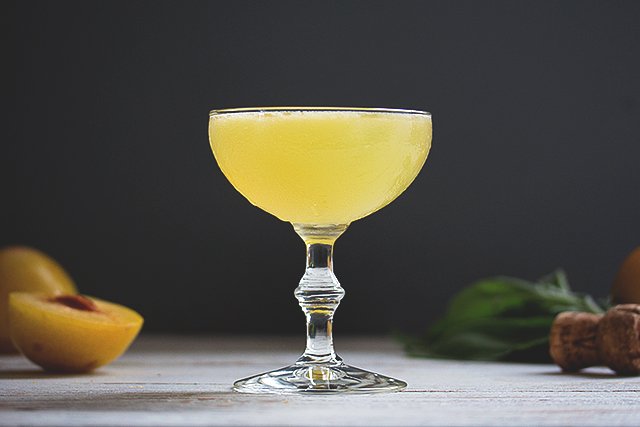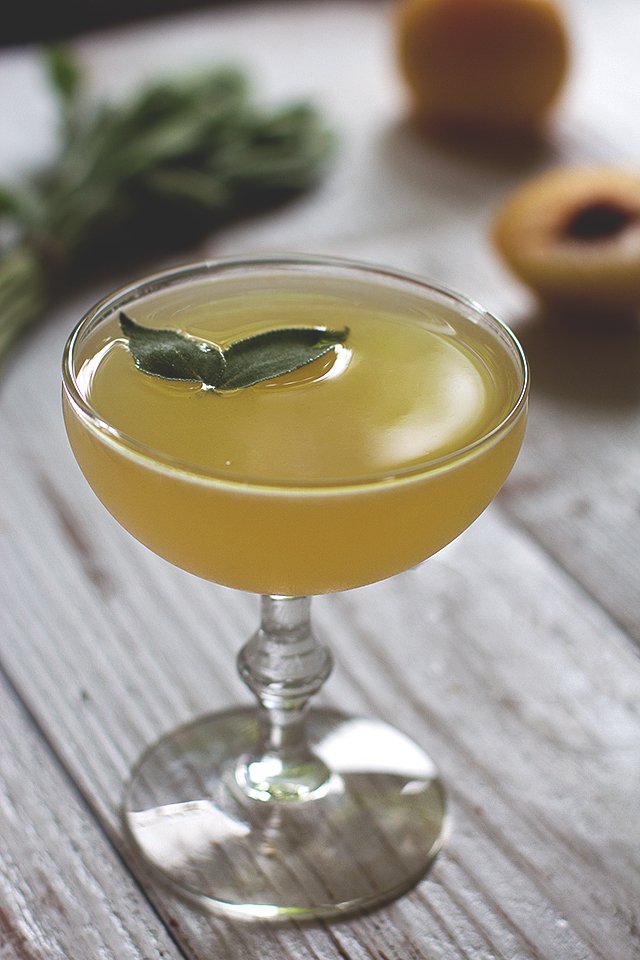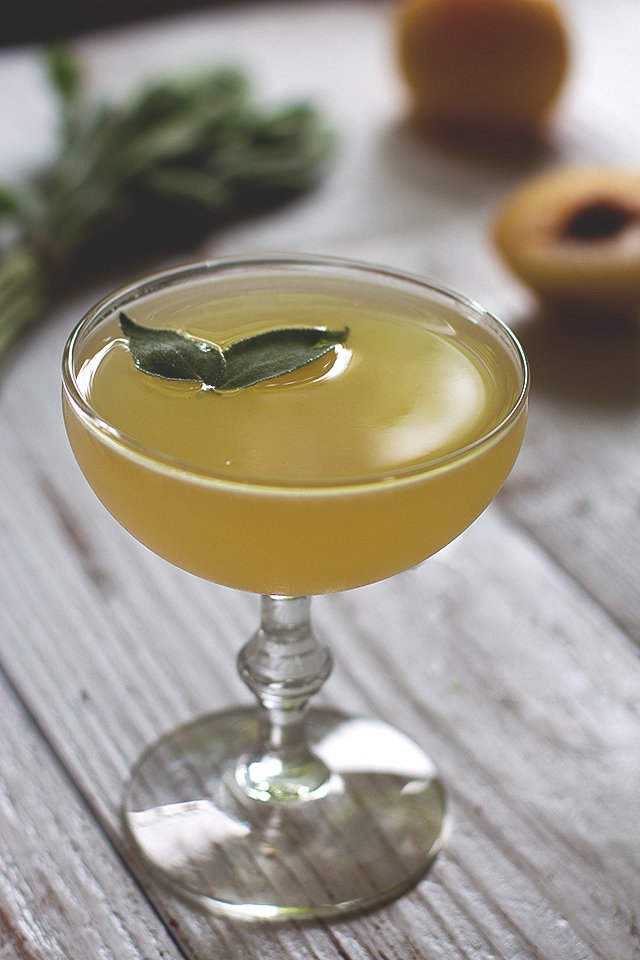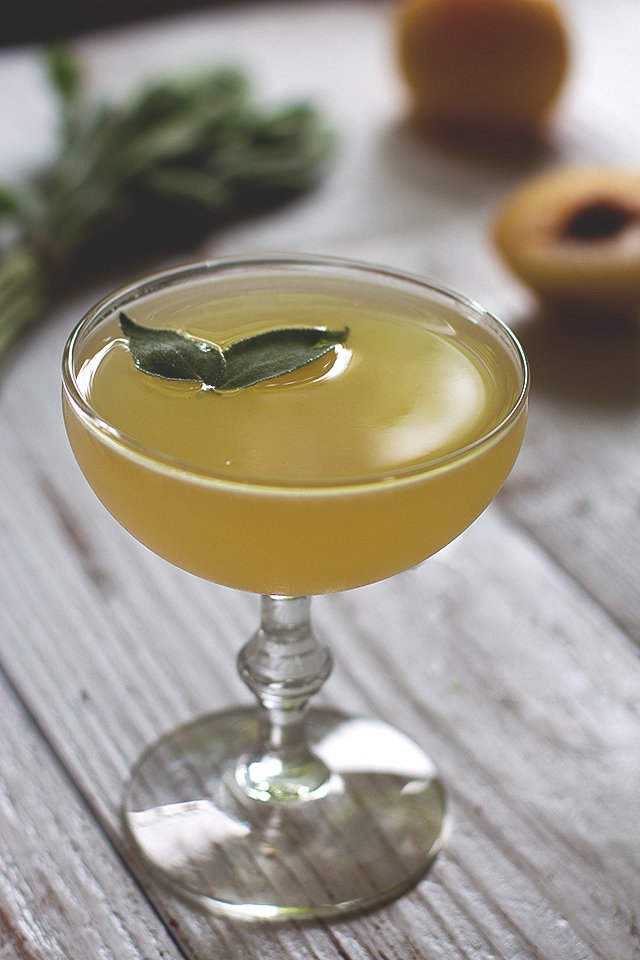 INSTRUCTIONS
Start by adding three sage leaves to the bottom of your shaker. Top with honey syrup and lightly muddle the sage, thereby releasing its oil into the mixture.

Next, cut the half plum into two quarters and add them to your shaker with sage-honey syrup.

Crush the fruit, extracting as much plum juice as possible. Now you're free to add the remaining ingredients, except for the sparkling wine.

Before you shake your cocktail, add the sparkling wine to your glass. Use a dry sparkling wine to balance the sweetness of the fruit and honey. I used a Cava Brut. The contents of your shaker will be more dense than the sparkling wine, allowing it to mix on its on when you pour overtop.

Now that your glass is prepped, fill your shaker with ice and shake for an icy-cold 10 seconds.

Double strain (to remove those bits of fruit and herbs) into a coupe glass overtop the sparkling wine. Garnish with a few small pieces of sage and enjoy!!
(images by HonestlyYUM)