When it comes to micheledas, everyone you ask is likely to have their own take on this traditional Mexican beer drink, or cerveza preparada. Recipes vary depending on region, as well of course on personal preference. All versions call for a Mexican lager of choice, lime juice and salt. After that, it can get a bit controversial.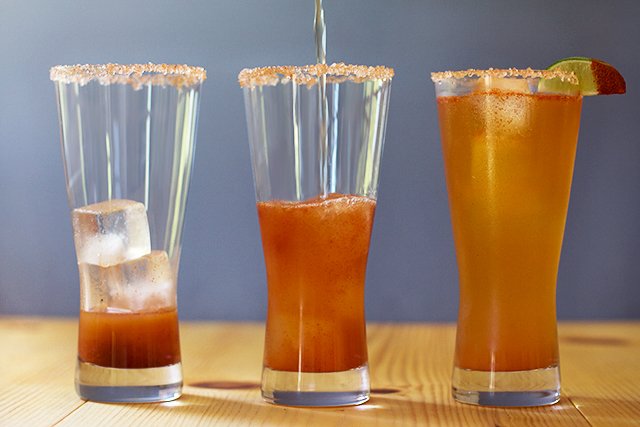 On one end of the scale you have the minimalists: beer, salt and lime. While on the other end, ingredients often consist of tomato juice, hot sauce, orange juice, fresh peppers, worcestershire and even clamado. Myself? I like to keep it simple, turning up the heat with just a bit of ground chile de árbol. What's your favorite michelada recipe? Is it a family recipe, specific to a certain region, or simply from a favorite restaurant or bar? I would love for you to share!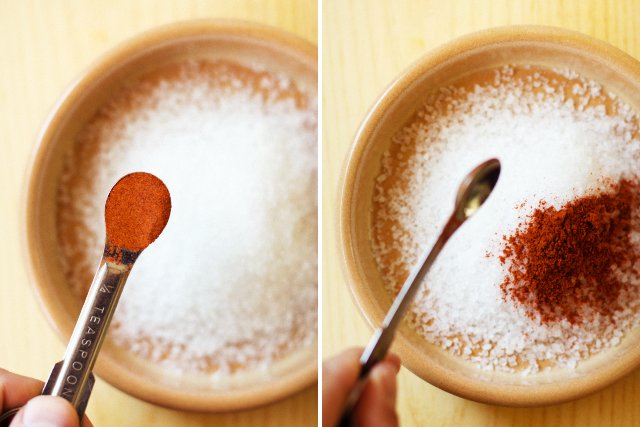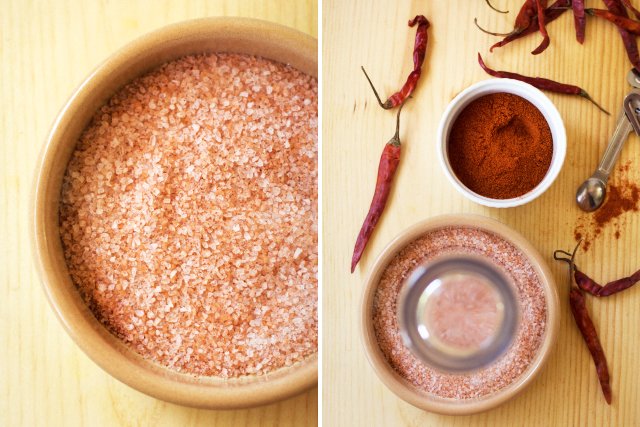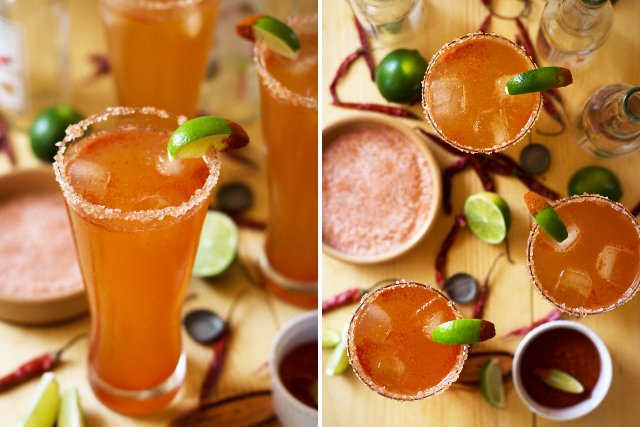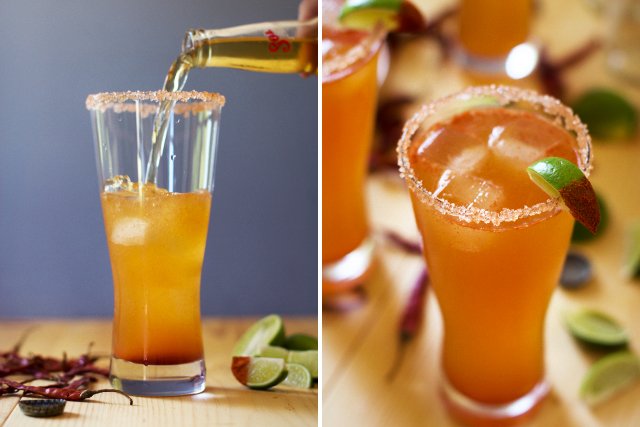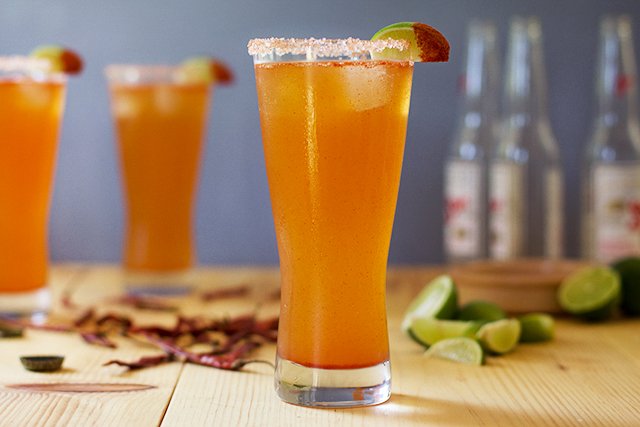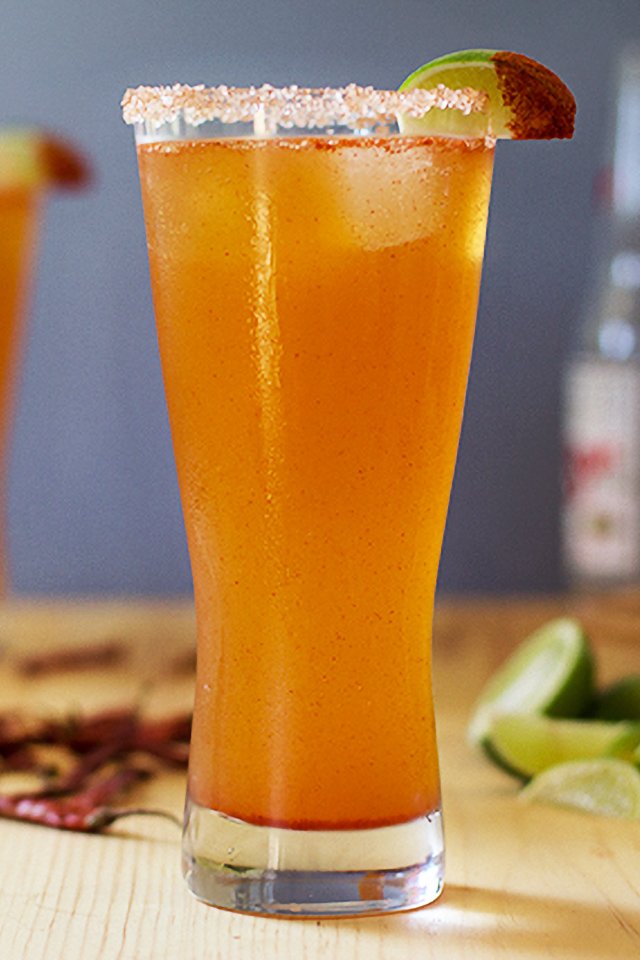 INSTRUCTIONS
Start by preparing your glass. Combine chile de árbol powder with coarse sea salt until evenly mixed. Cut a slit in a lime wedge, slide it around the rim of your glass, dip into the chile-salt mixture, then place on the rim of your glass.

Add lime juice and chile de árbol powder to the bottom of the glass and stir. Stir for 15 seconds or so, so that the lime juice and chile powder are thoroughly combined.

Fill your glass halfway with ice, pour in the beer, and enjoy!
(images by HonestlyYUM)