My friend has a large and prosperous kumquat tree and asked if I wanted some of the fruit before they were all gone. I jumped at the chance, as I love to snack on kumquats. But when I came home with almost 3 pounds, I knew I wouldn't even be able to make a dent in my newly acquired stash before they all went bad. I had never tried making fruit jam before so I did a little internet research and found a simple kumquat jam recipe from Food in Jars. The result was amazing, slightly bitter but sweet and with intense kumquat flavor. However, here's your warning: taking apart the little kumquats is tedious and monotonous, especially if you're making a large batch. So I suggest you do what I did and make this jam when you have some time to spare, turn on the TV and do a marathon run of trashy television shows, and try and enjoy the process, because it's totally worth it!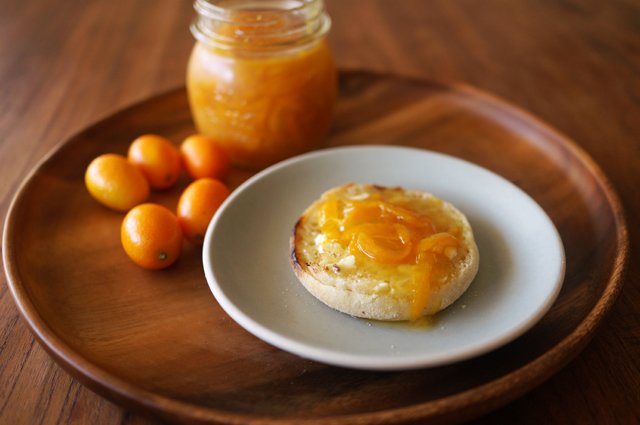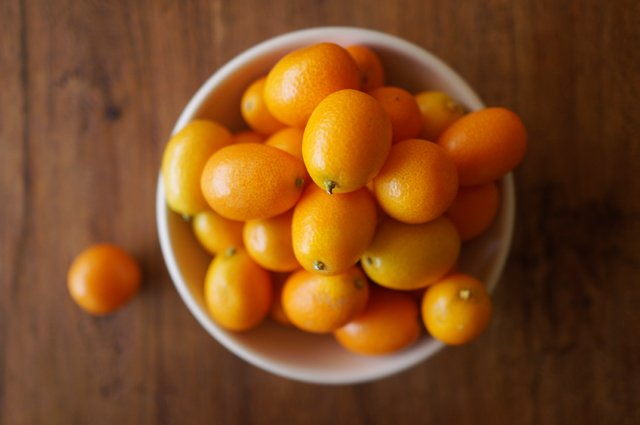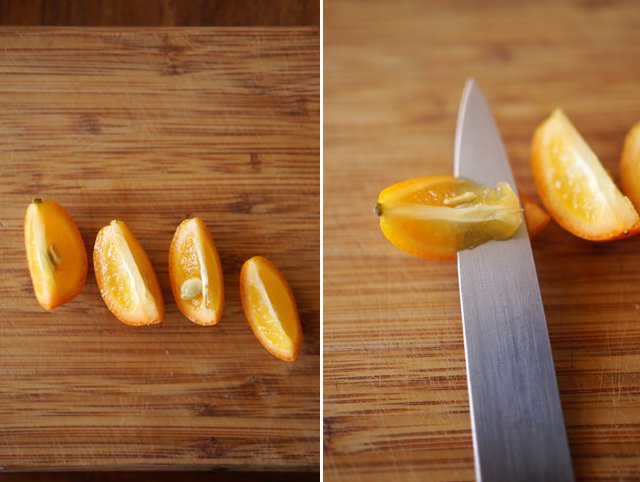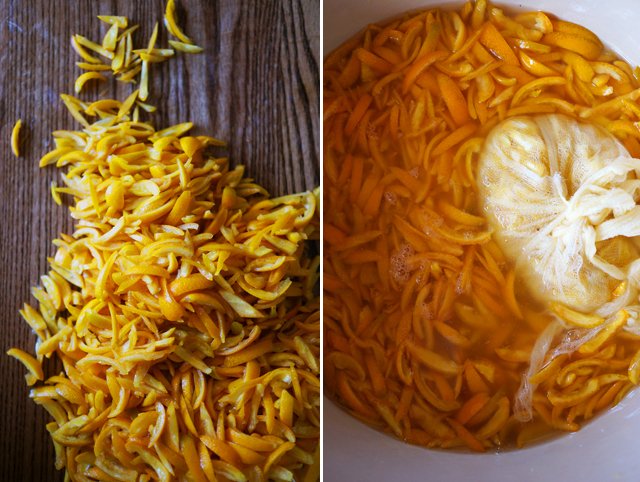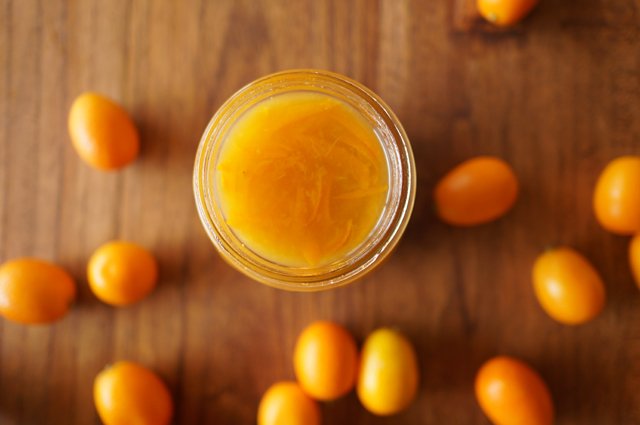 INSTRUCTIONS
First quarter your kumquats. Then, using a sharp paring knife, separate the peel from inner membrane and seeds, reserving this since it will be the source of pectin for the jam.

Then slice each quarter of a peel into thin slices. Place the seeds and membrane in a cheese cloth and tie tightly. Then fill a large pot with 2 cups of water and 1 1/2 cups of sugar and place the peels and cheese cloth package in the pot.

Bring to a boil and simmer for about 25 minutes until the consistency is thick. Mine took longer, almost an hour, since I had a lot more kumquats. Pour the marmalade into small jars and keep refrigerated.
(images by HonestlyYUM)