It's not even Memorial Day yet, and Clay and I have already started firing up the grill lately. I plan to exclusively cook on my grill outside this summer since we're in the middle of a huge backyard remodel. Our yard has been neglected for the last 3 years we've lived at this house since we had to recover (or rather, our bank accounts had to recover) from the renovations we did to the inside of the house. I'm not posting any "before" photos here today, but let's just say the yard is pretty much uninhabitable (which is why, for now, we're grilling outside our front door :P). We have about 6-7 more weeks until the transformation is done and we get to spend all those hot LA summer nights lounging outside!
One more exciting thing to note before I get on with this salad. If you haven't noticed, we shot our first recipe video!! We hope these videos will be useful in helping you make these recipes and (somewhat) fun to watch. There will be more of these videos coming so we'd love to hear what you think!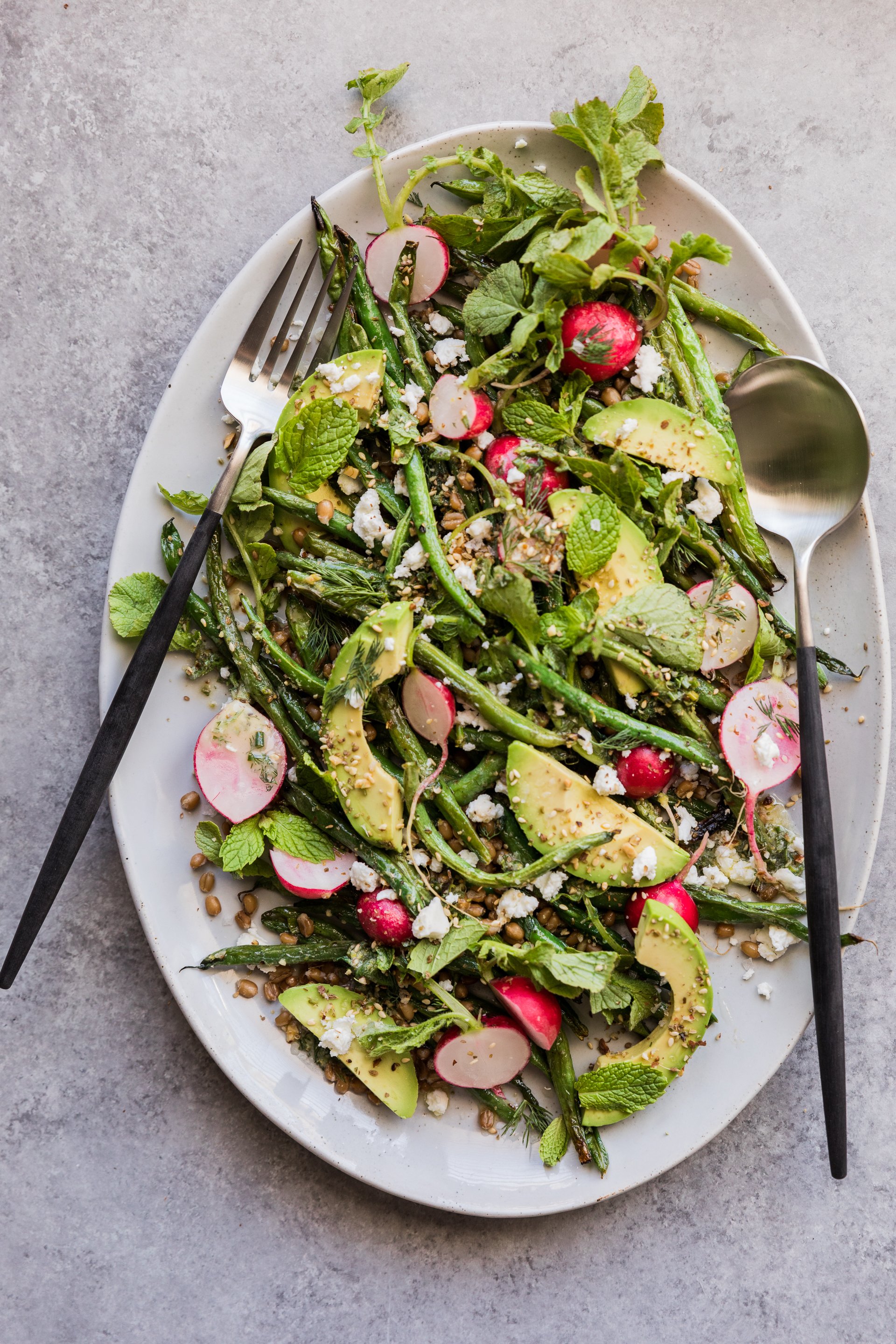 I wouldn't say green beans are my favorite vegetable. In fact, I'd say overall they're ok. They need a lot of "help" to make them shine. Green beans can be either really good or really bad depending on how you cook them. My least favorite are boiled or steamed green beans– yuck! The aspect of green beans that I love is their fresh flavor and crunchy texture. Grilling them on high heat not only retains that texture and flavor (and cooks them enough so they're not tough to chew through), but adds great charred flavor. In fact, give me any veggies with some grill blisters, so yum! This salad highlights the green beans in all their grilled glory with lots of other added flavors and textures like radishes, wheat berries, French feta, fresh herbs and dukkah. It all comes together with one of my go-to salad dressings: an herb and creme fraiche dressing, which you can use on just about any salad.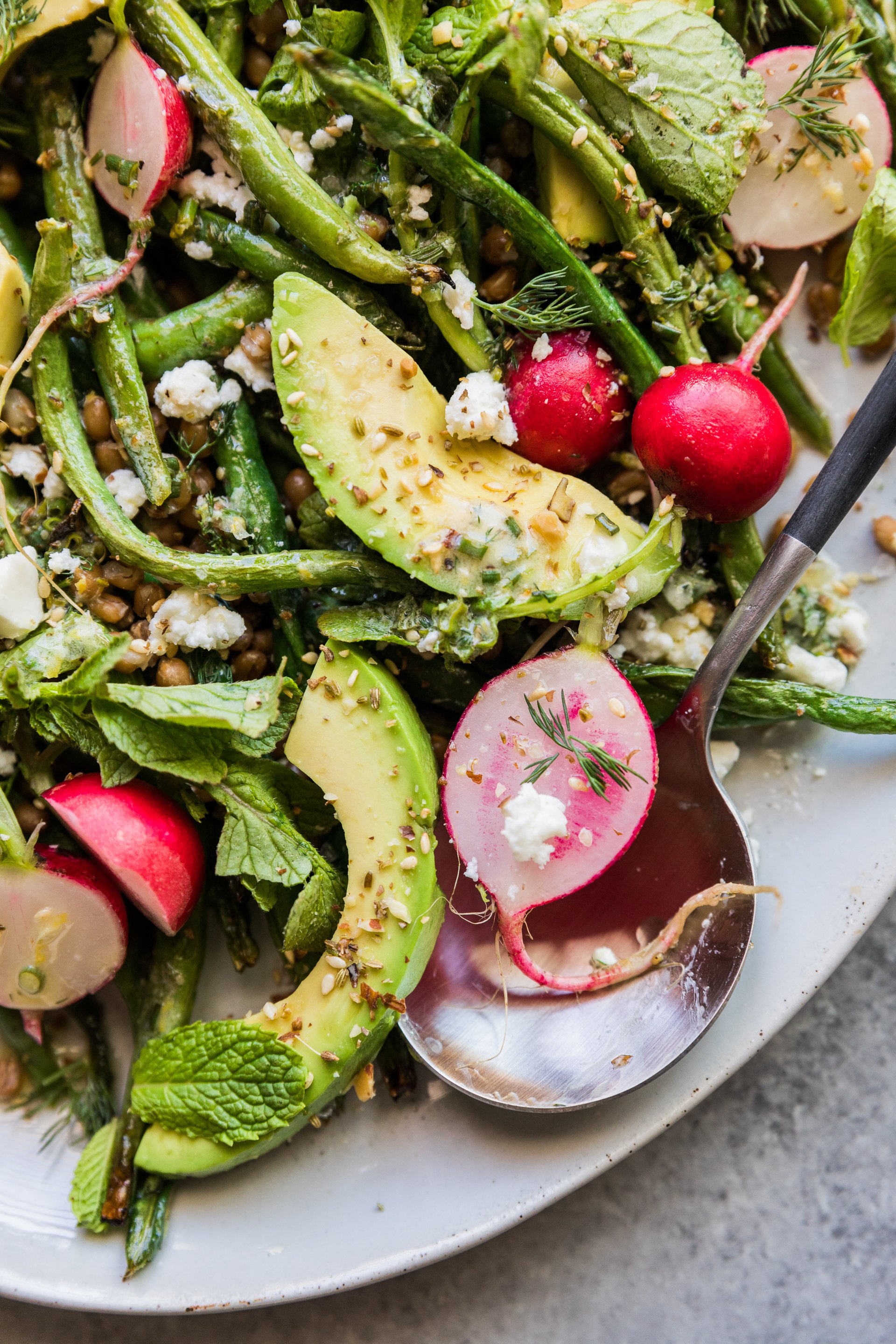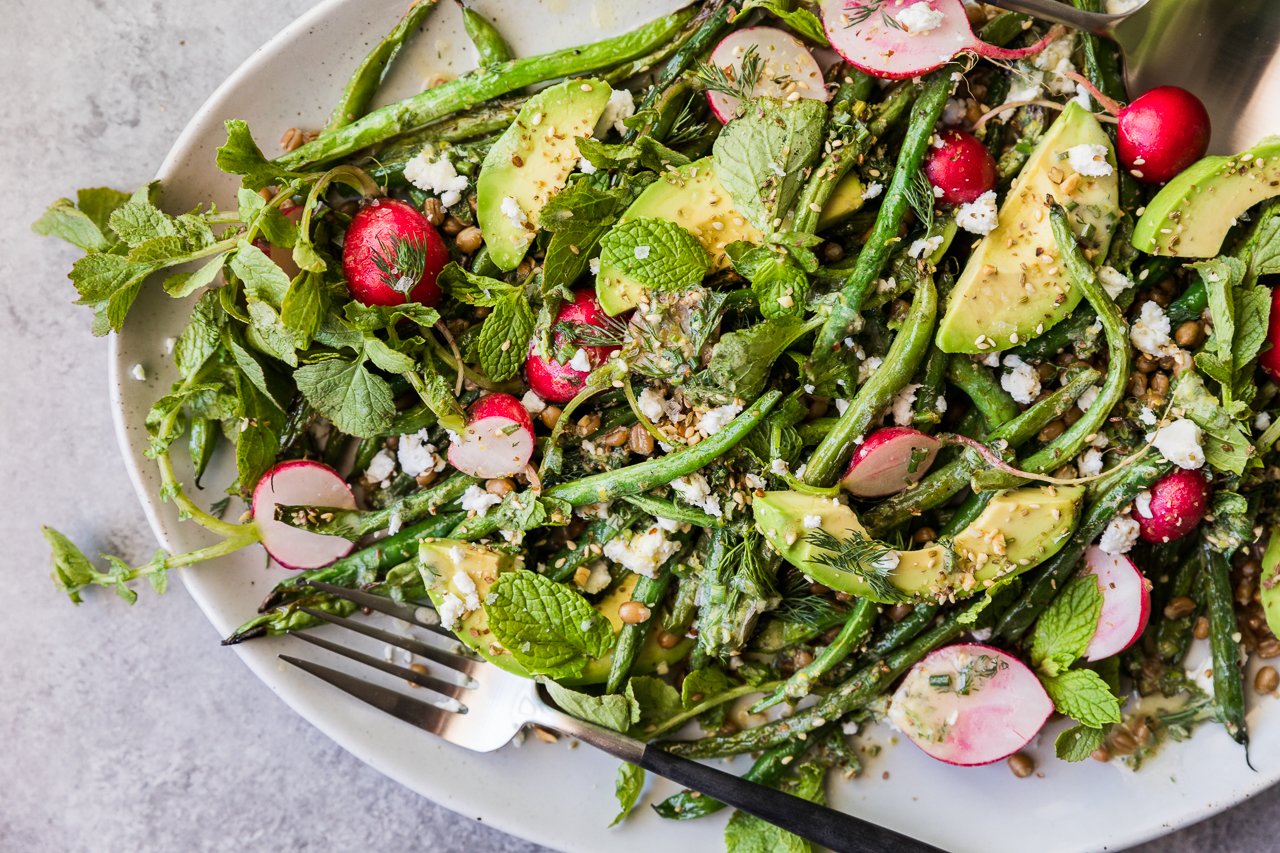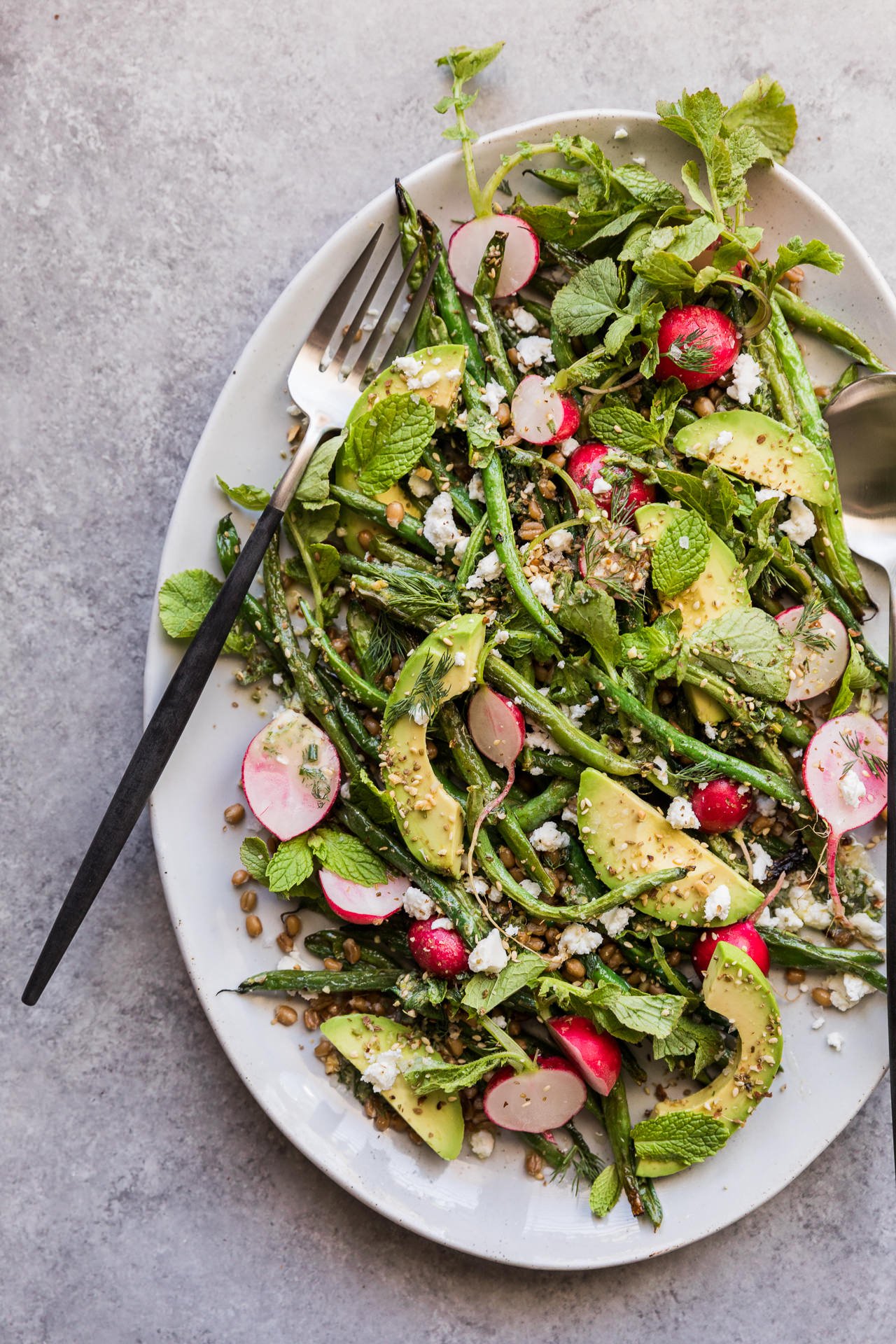 INSTRUCTIONS
Heat your grill on high heat. Snap the steps off the tops of the green beans and toss the green beans in a couple glugs of olive oil and two heavy pinches of salt and some freshly ground black pepper.

Rinse the radishes and slice them in half. I like to keep the greens in tact. Slice the avocado.

To make the dressing, combine the juice of one lemon, the zest of the lemon, 1/4 cup extra virgin olive oil, spoonful of creme fraiche, minced dill, chives and mint and add flake sea salt and pepper to taste.

Grill the green beans on high heat until they begin to char slightly, about 3-4 minutes on each side, but make sure you don't overcook them. You can test by trying one, they should be cooked through but still retain a bit of crunch.

Place the green beans on a platter and scatter the wheat berries over and top with radishes and slices of avocado. Crumble French feta over and add extra leaves of mint and dill. Dress the salad and sprinkle dukkah over.
(images by HonestlyYUM)