You might remember Fiona and I flipping through the pages of a gorgeous new cookbook a few weeks ago on Instagram stories. Well, that beautiful book just so happened to be, The Pretty Dish, by the talented Jessica Merchant. It contains over 150 recipes (including cocktails!!) . . . Fiona and I had our work cut out for us. We each bookmarked our favorite recipes, and naturally Fiona claimed the entire dessert section. But despite already enjoying several of the sweets (lemon cupcakes and chocolate crinkle sprinkle cookies come to mind), it's this veggie sandwich that has really changed the game in our house.
You see, Audrey is back on her bread-making spree. Except this time, she's pumping out loaves of honey wheat bread. And trust me, it's impossible not to eat a sandwich every, single, day, when there's warm, fresh, fluffy bread just sitting there on the counter. Hence, the instant I came across Jessica's Rainbow Veggie Sandwich, I was sold. Not to mention, Fiona was delighted by the colors, exclaiming, "I want to make a rainbow, Daddy!"  You don't have to tell me twice. 🙂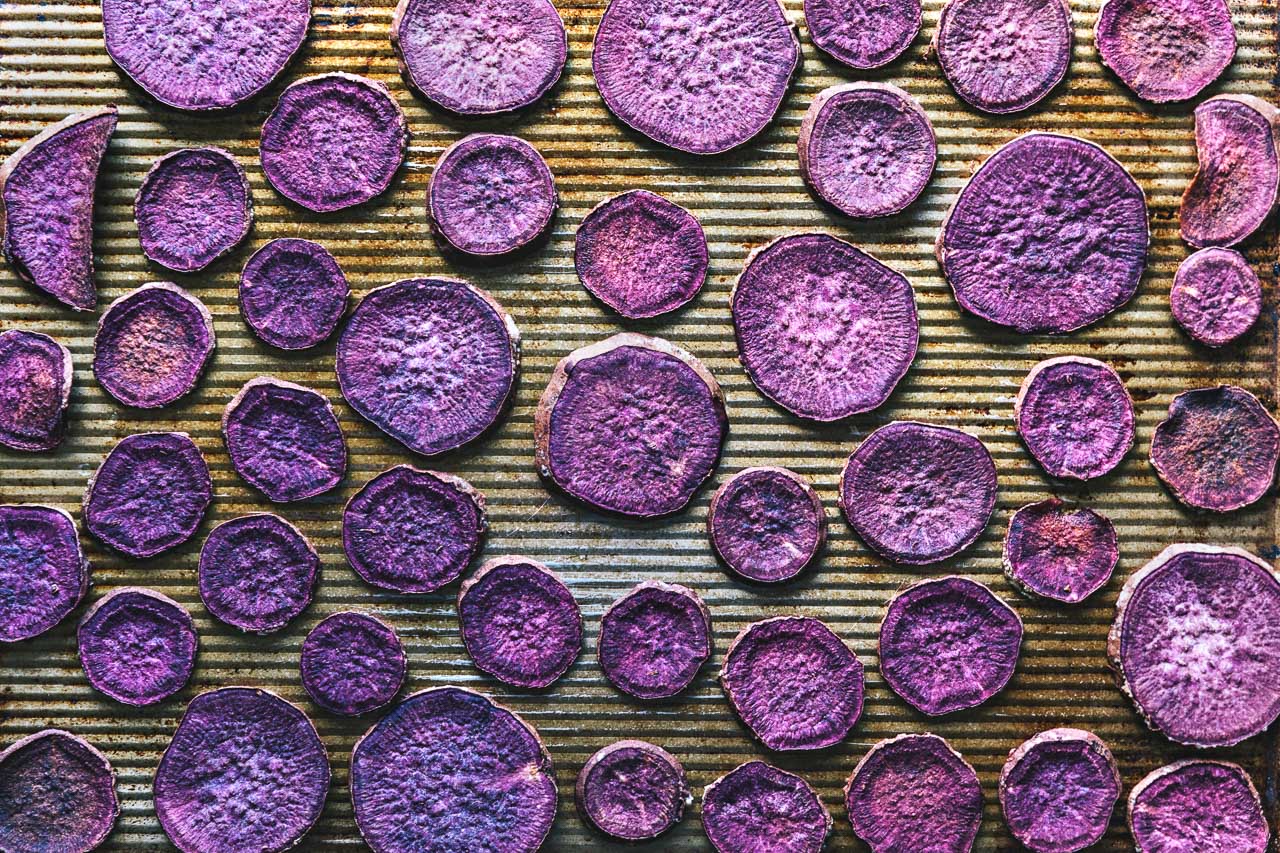 Sure, this sandwich look good, but it's really the combination of flavors and textures that seals the deal. Salty, sweet, briny, creamy, crunchy . . . healthy! Truly a winning combo. A huge thank you to Jessica for this delicious sandwich, and for this magical book of recipes. We're putting it to good use, one page at a time. I highly suggest you do too!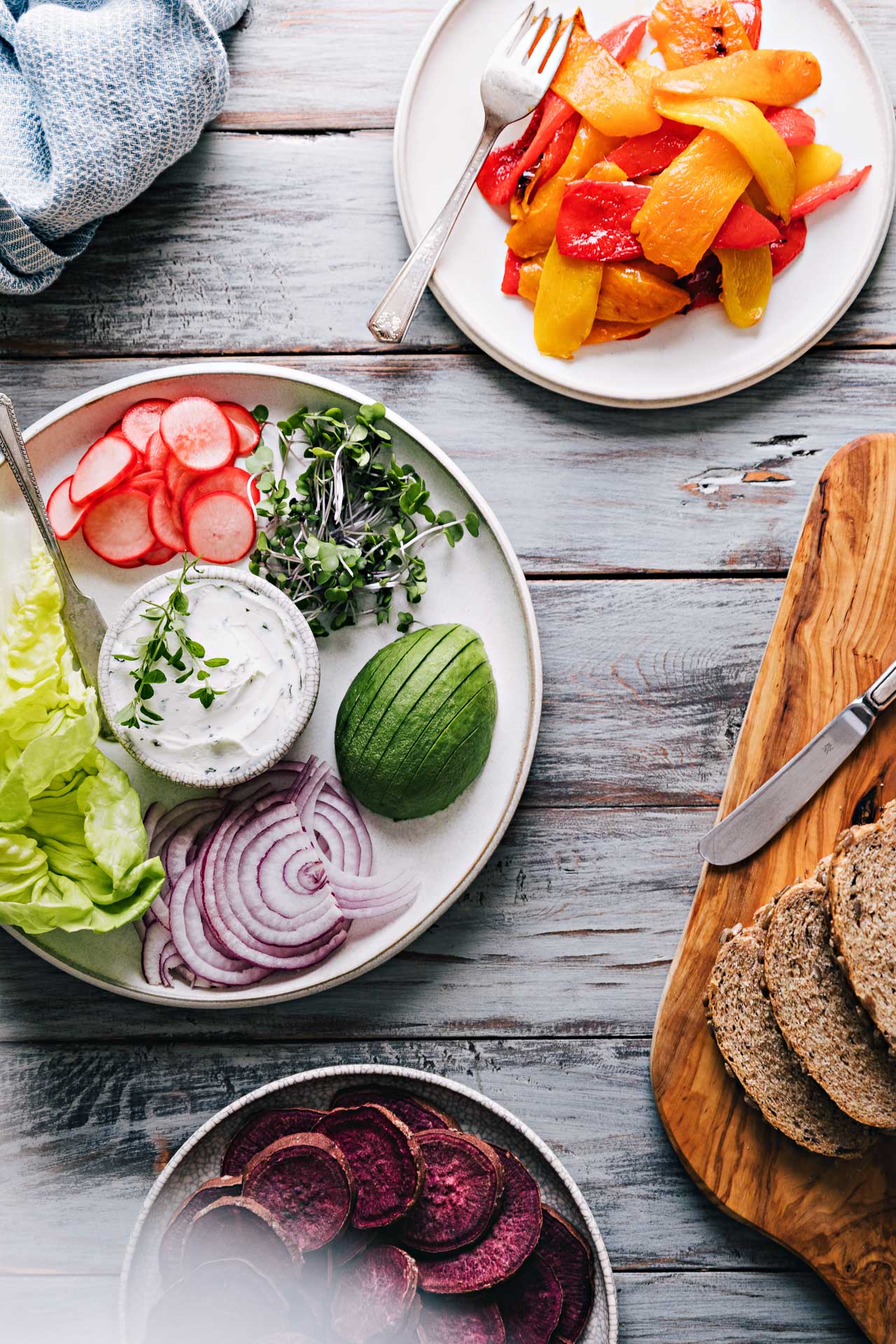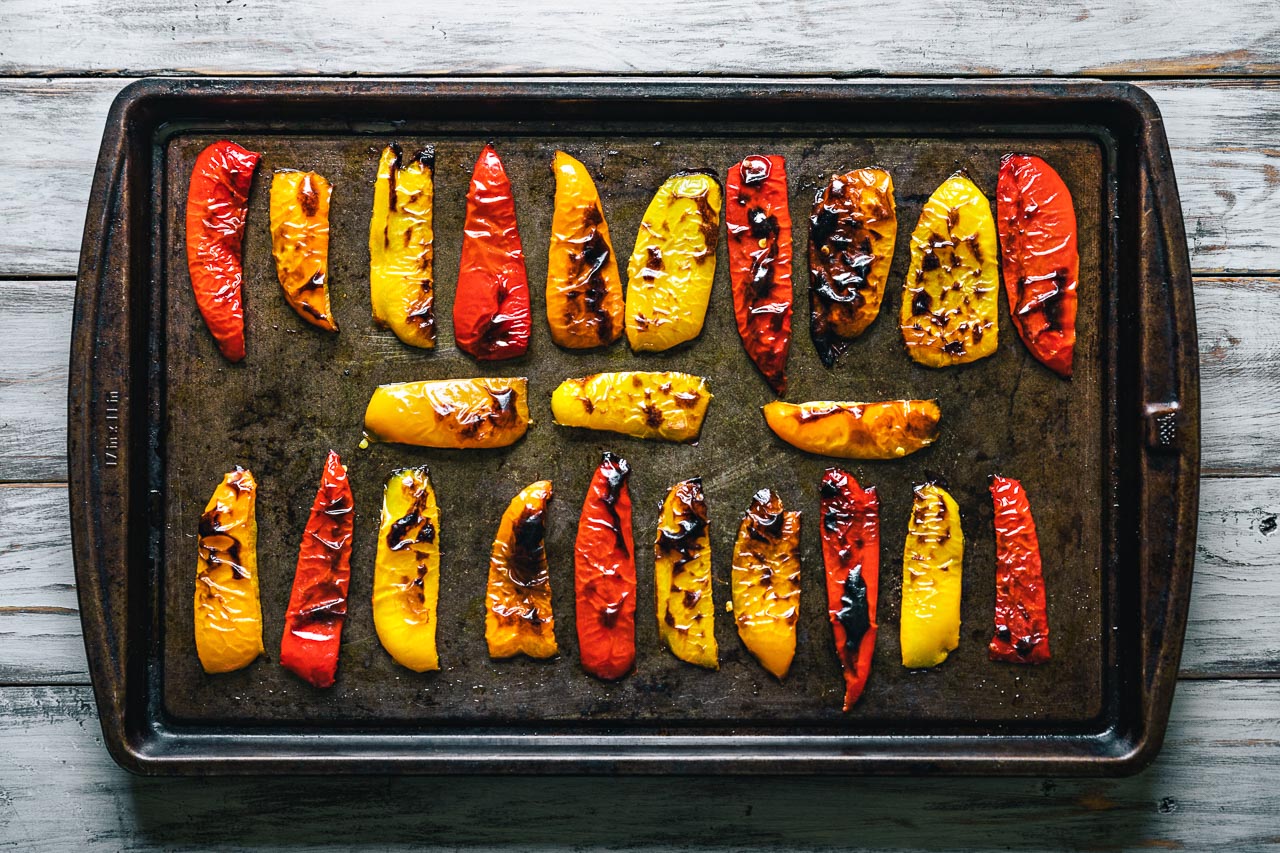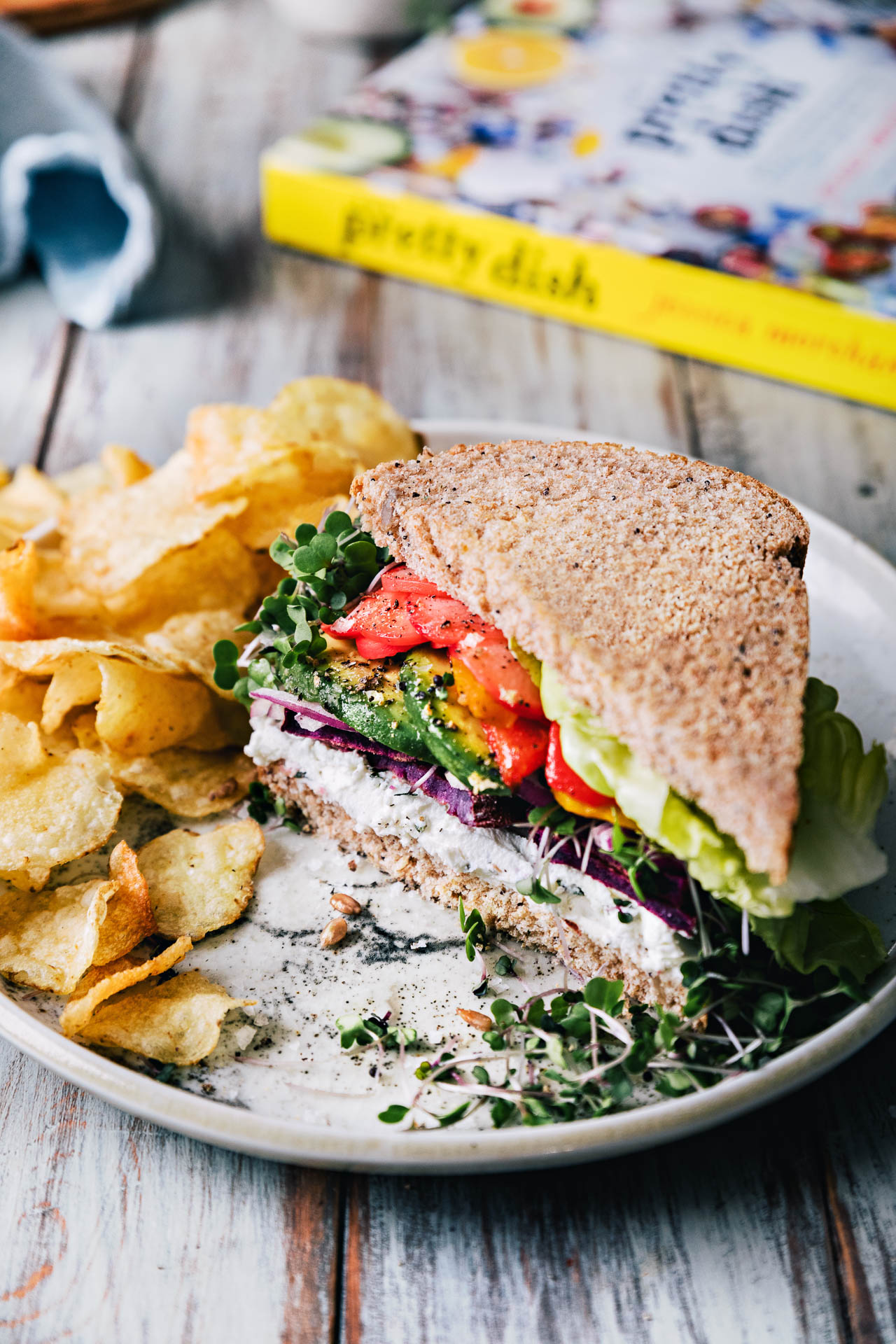 INGREDIENTS
INSTRUCTIONS
Pickled Radishes
In a small bowl, whisk together vinegar, sugar, and salt until dissolved.

Place your radishes in a jar or cup and pour the vinegar mixture over top until covered.

Let sit at room temperature for an hour, or store in the refrigerator in a sealed container.
Roasted Purple Potatoes
Preheat the oven to 400° F.

Place the potatoes on a baking sheet, drizzle with olive oil, and sprinkle with salt and pepper to taste.

Roast in the oven for 30 minutes, or until fork tender.
Roasted Peppers
Set oven broiler on high.

Rub the pepper slices with olive oil, and place on a baking sheet skin side up.

Broil until the skin becomes charred.

Remove the peppers and let sit to cool. As soon as they're cool enough to handle, peel off the skin from each slice.
Herb Goat Cheese Spread
In a small bowl mix together the goat cheese, olive oil, basil, and oregano until combined.
Sandwiches
Spread the herb goat cheese onto the bread. Add the radishes, peppers, avocado, lettuce, micro greens, onions, and sweet potatoes.
(Images by HonestlyYUM; Recipe from The Pretty Dish)