I'm often surprised I don't see more wine cocktails. Sure, there's sangria, mimosas and the like, but wine can also hold a variety of the characteristics we seek in a good everyday mixing ingredient: acidity, sweetness, and aroma. For this wine cocktail I wanted intense dark fruit flavors. Muddled blackberries evoke the jamminess of the wine, which paired well with the spice of a bold rye whiskey.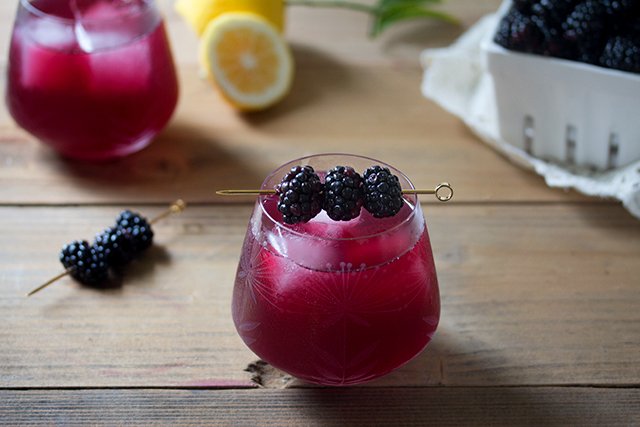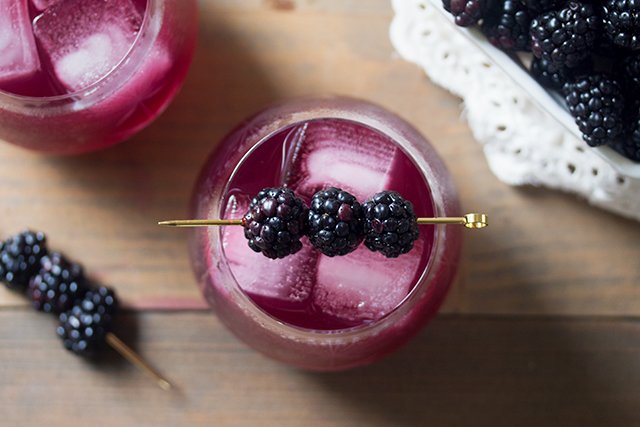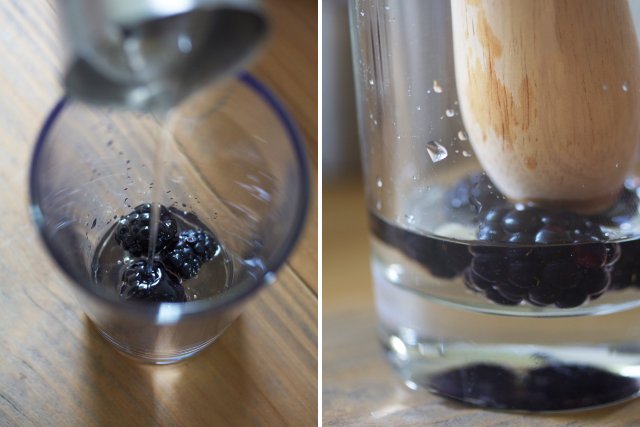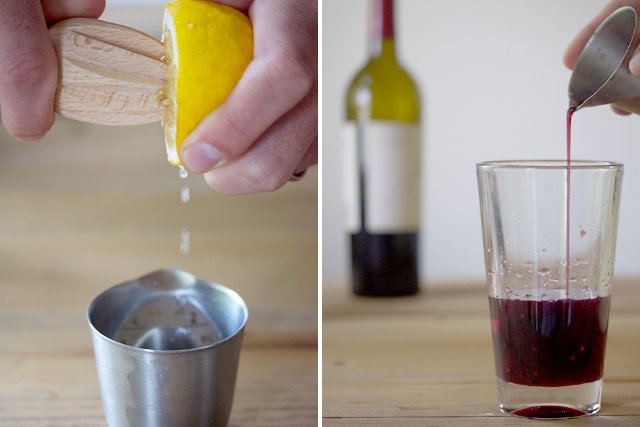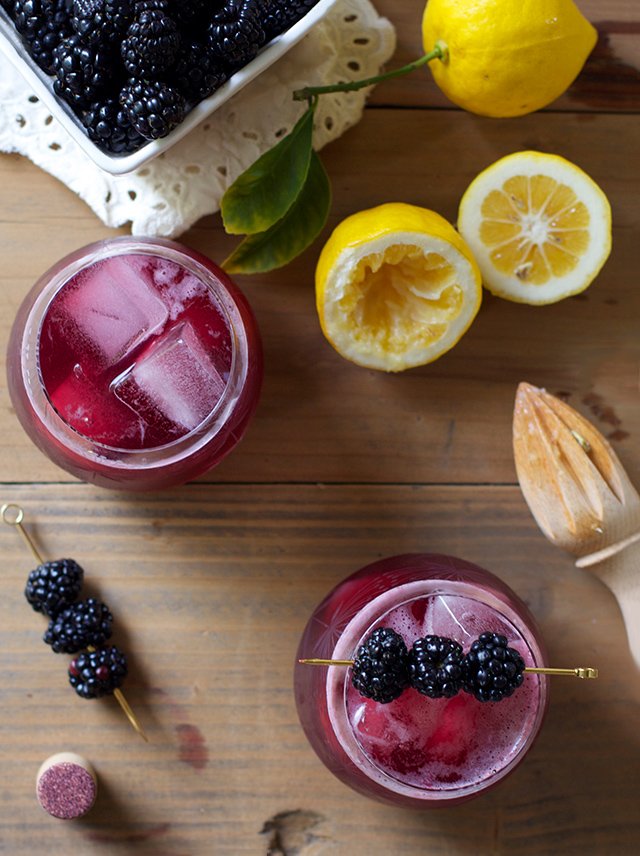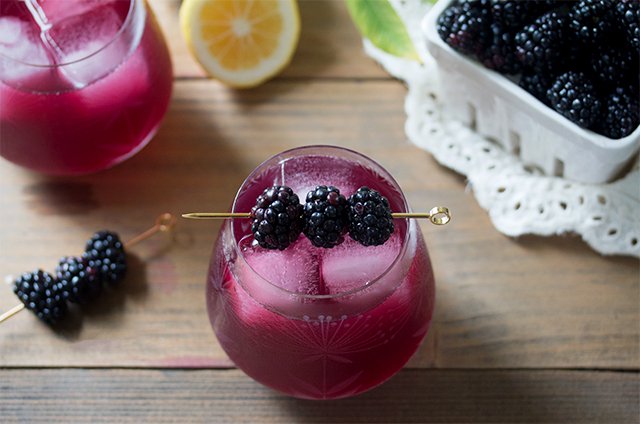 INSTRUCTIONS
Add blackberries and simple syrup to your mixing glass and softly muddle, just enough to break apart the blackberries. Add the remaining ingredients.

Fill your mixing glass with ice and shake for 10 seconds, until frothy and icy cold. Double-strain through a fine mesh strainer over ice into an old-fashioned glass. Double-straining prevents the berry seeds/pulp from clouding the drink and getting stuck in your teeth.

Garnish with a few blackberries and enjoy.
NOTES
For the red wine in this recipe, use something full-bodied and fruit-forward. I used a Cabernet Sauvignon, but a Merlot or a Malbec might also make for a good choice.
(images by HonestlyYUM)