You don't have to be an early riser like me to enjoy a delicious breakfast. Similarly, you don't have to be a breakfast person to enjoy a delicious bagel. That said, breakfast just happens to be my favorite meal of the day, and I constantly crave a good bagel . . . craaave!! I even took a bagel making class so I could start making my own! You see, I live in North Berkeley, and while we have our fair share of artisan bread (Cheeseboard, Acme, etc), there's a big fat hole smack dab in the middle of my bagel-loving heart (pun intended). This is where Wise Sons comes into play.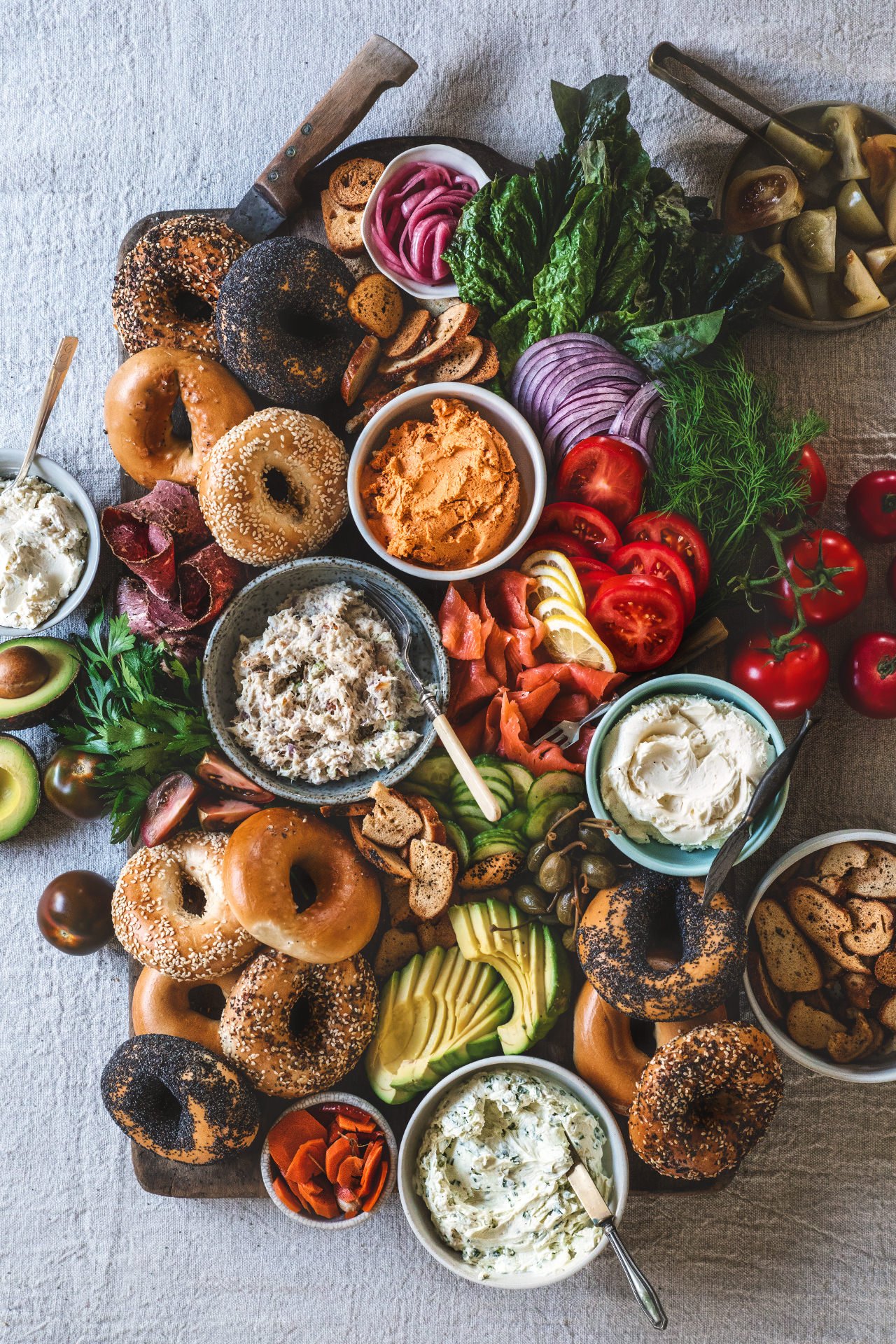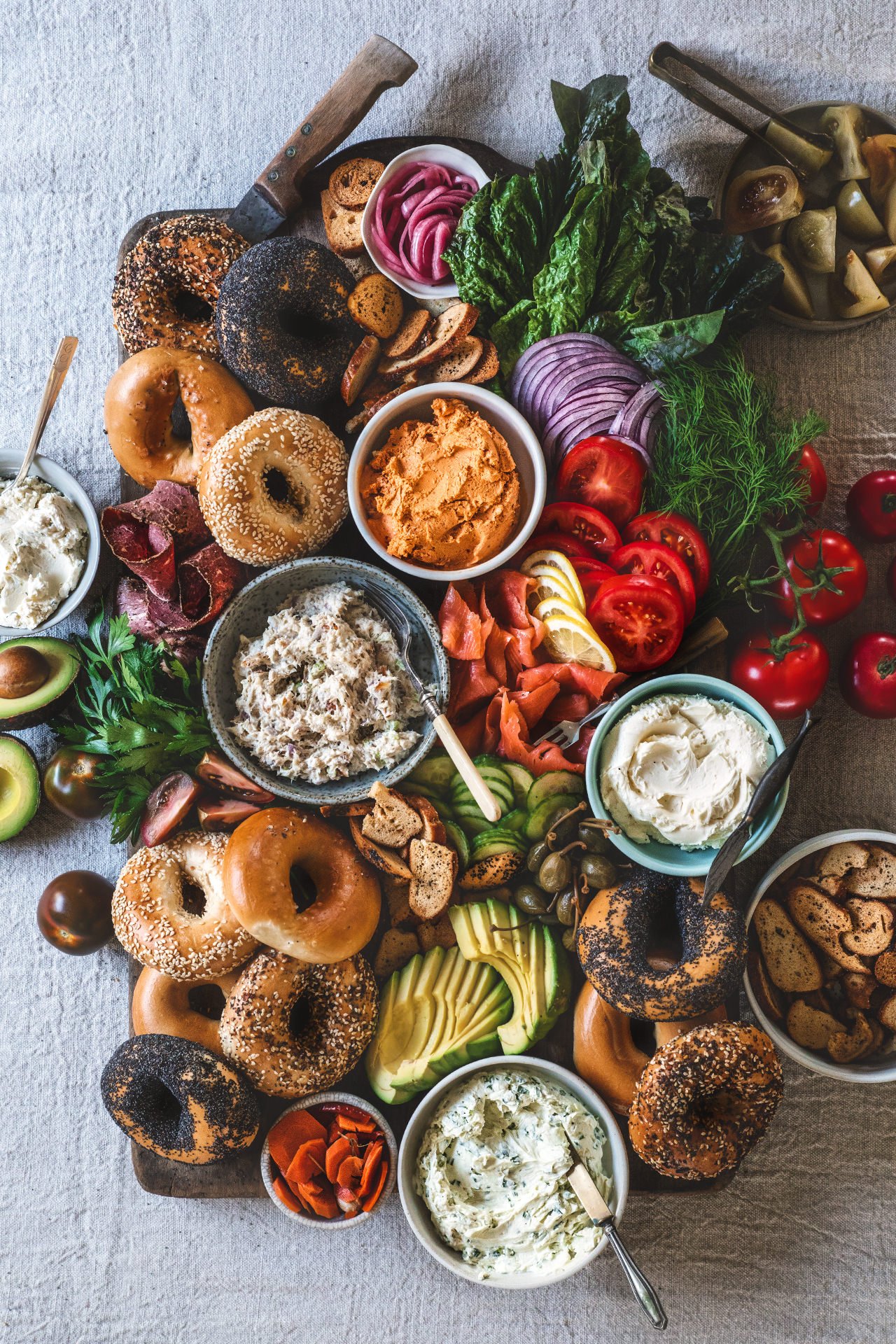 If you aren't familiar, Wise Sons deli serves up some of the tastiest traditional Jewish comfort food in the entire Bay Area. Any time I'm in the city and I'm lucky enough to get my hands on some Wise Sons, I'm one happy camper. Given my bagel addiction, you can imagine how happy I was to learn that this week Wise Sons opened its newest location, that's right, a BAGELRY in the heart of Hayes Valley: Wise Sons Bagel and Coffee.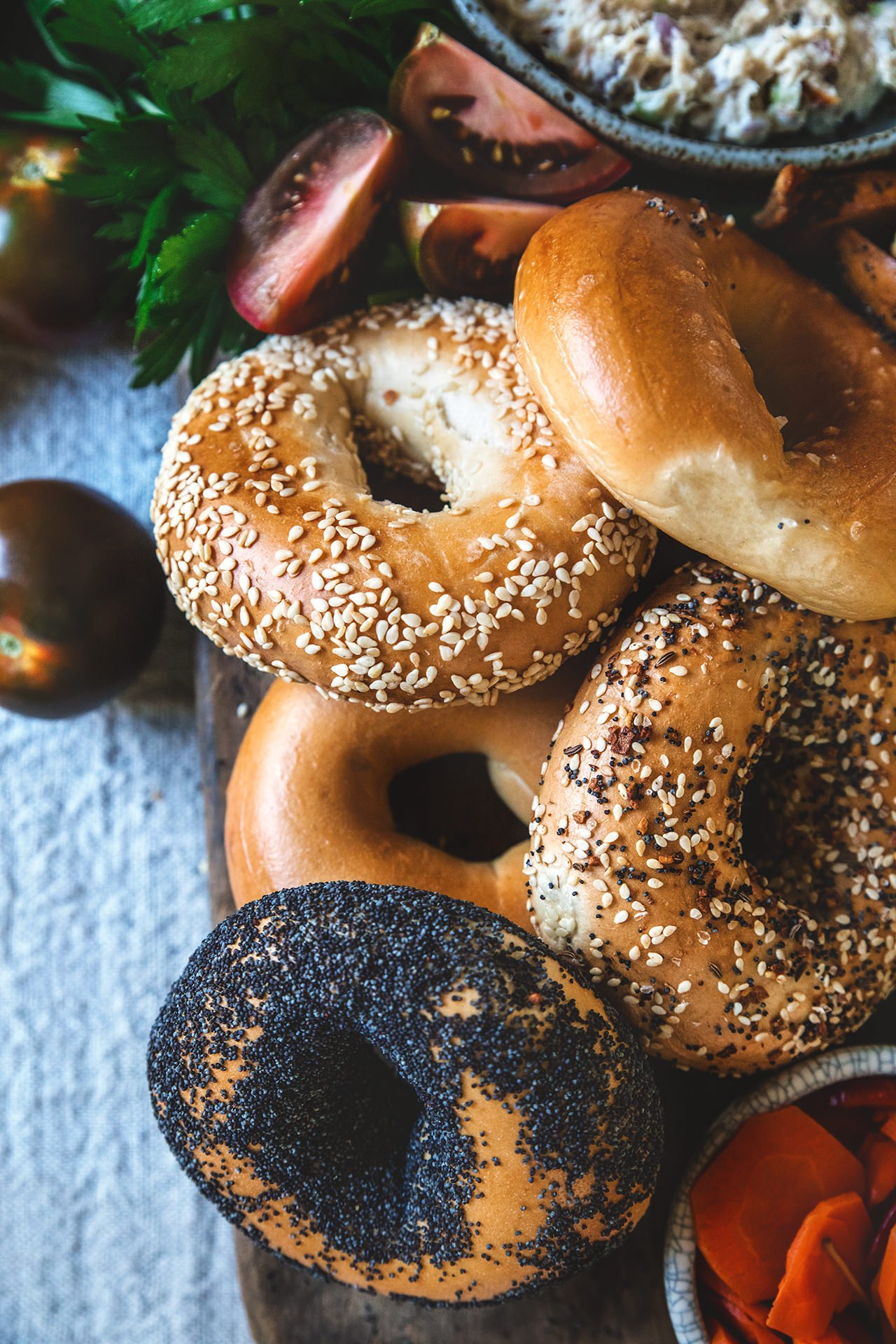 To celebrate, we put together this epic bagel platter, chock-full of Wise Sons fare: smoked salmon, pastrami (my favorite), bagel chips, pickled veggies, smoked trout salad (Erica's favorite), assorted shmears (horseradish-dill, plain, spicy harissa, and scallion), and of course bagels (everything, salt, sesame, poppy, and plain). Additionally, Wise Sons has shared the recipe below for their fabulous pickled beets.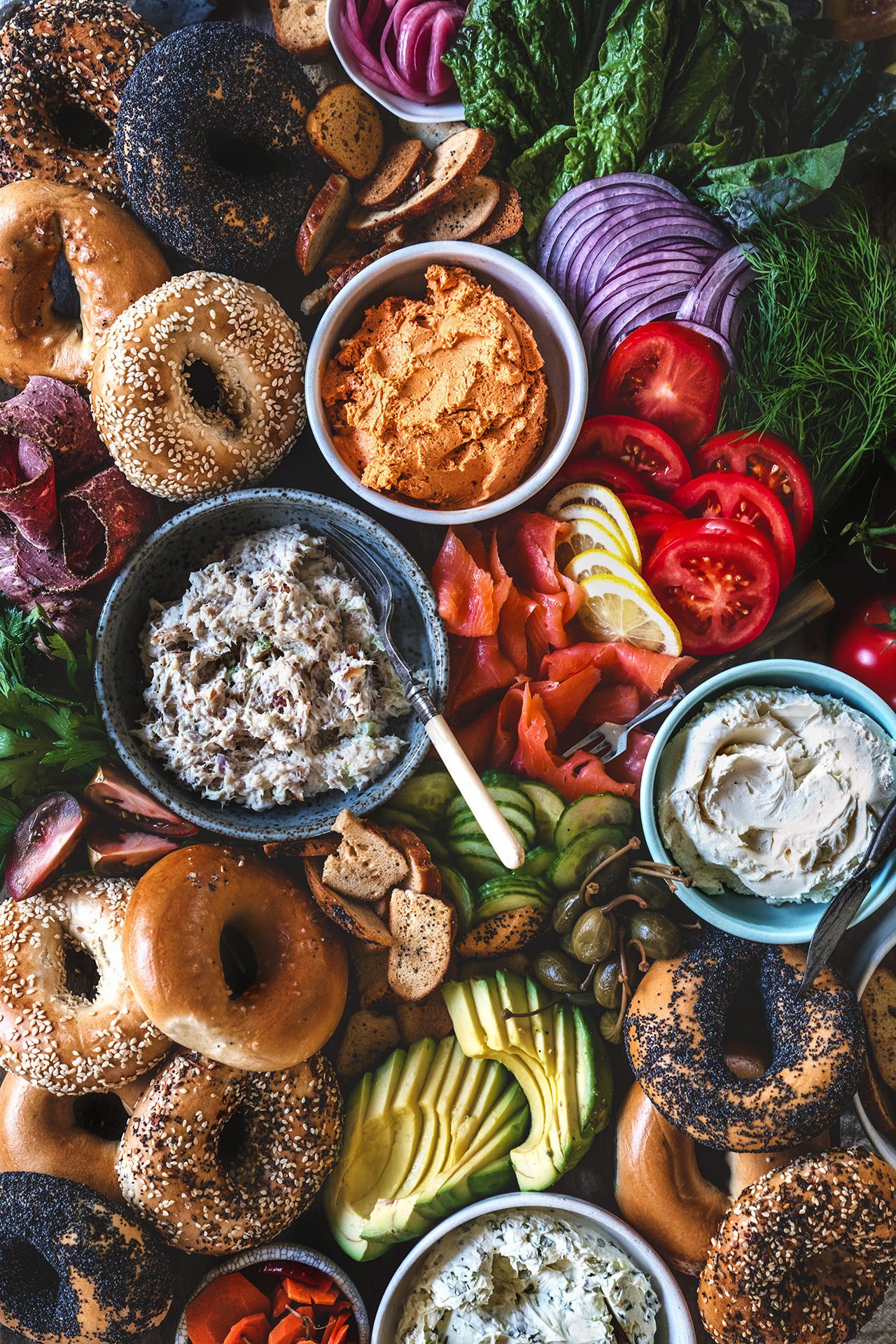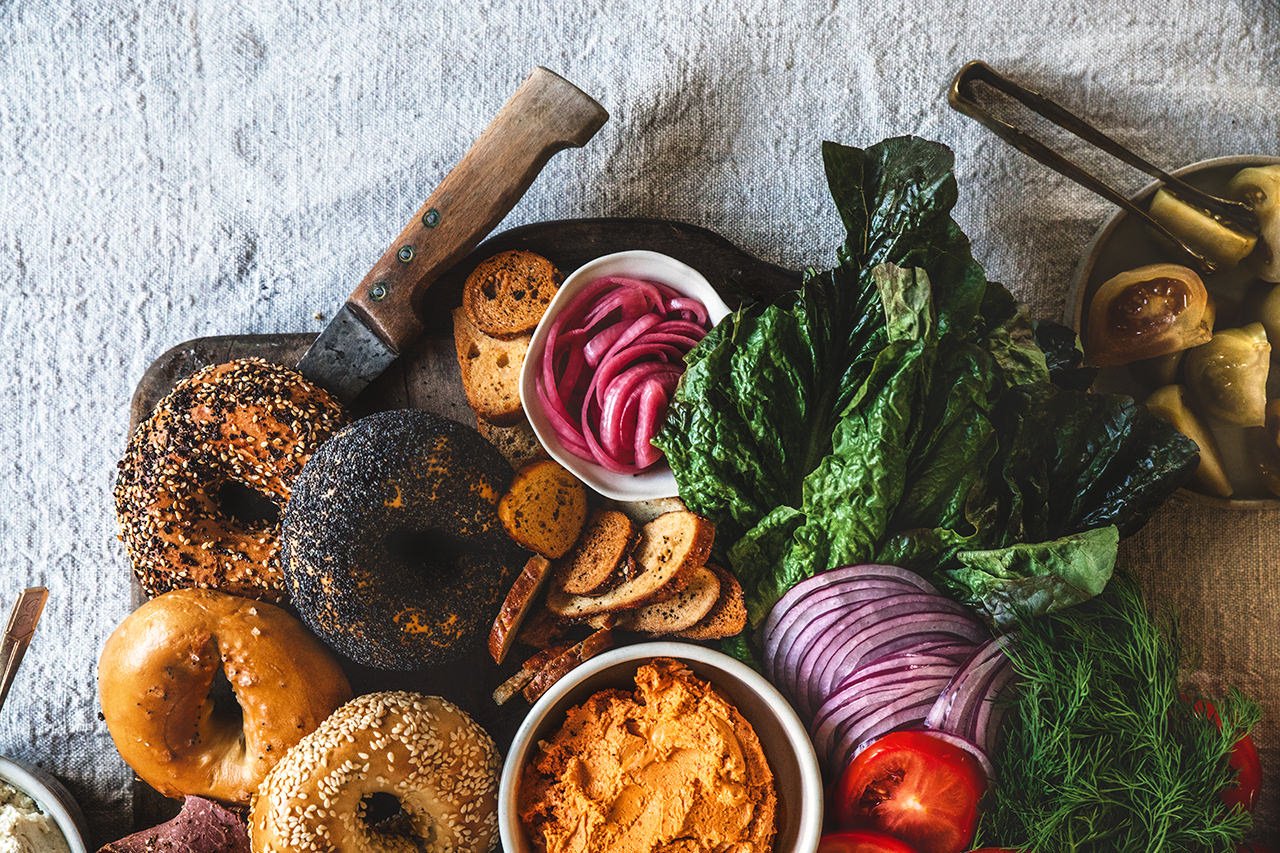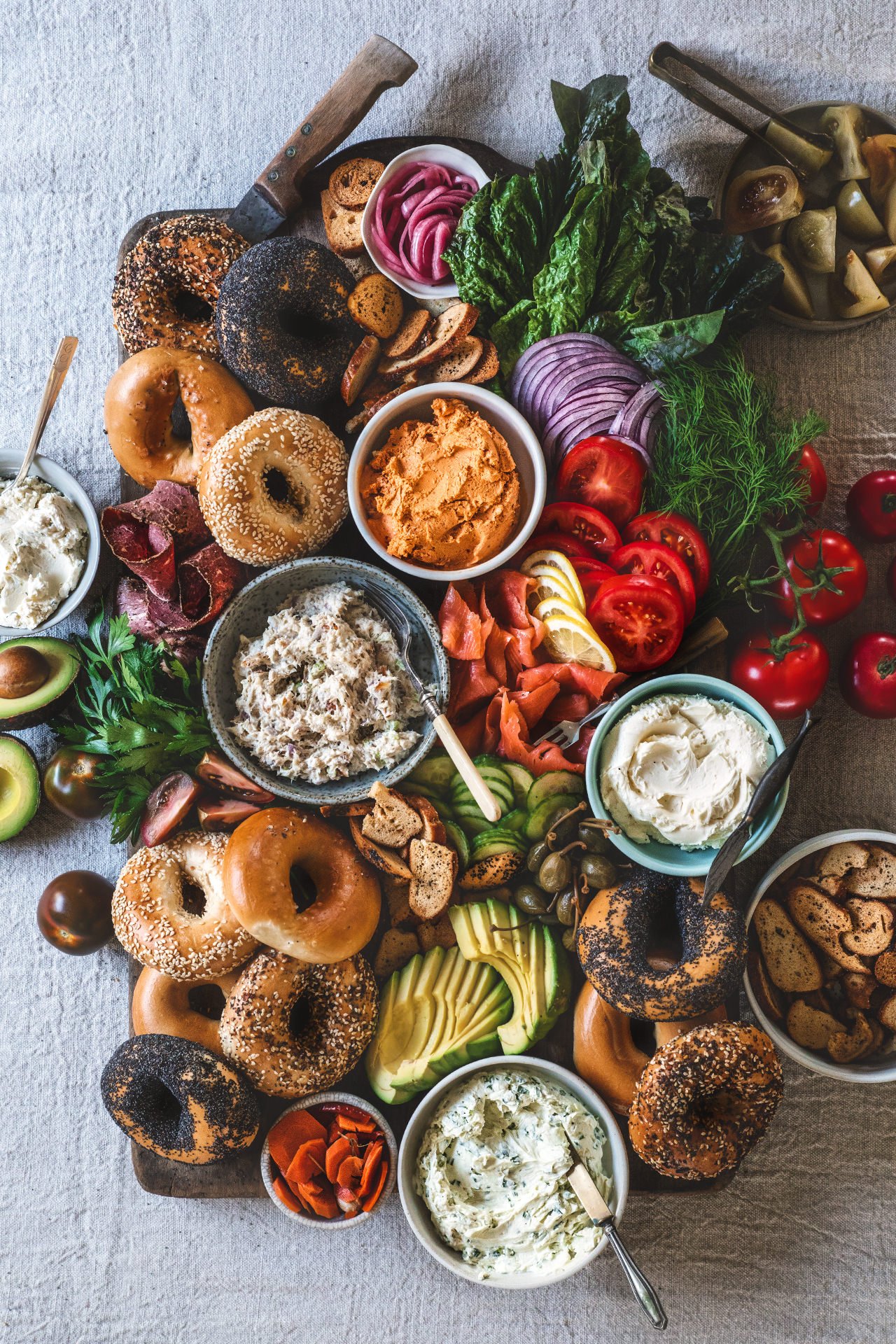 INSTRUCTIONS
Set a large pot to boil over high heat with about 2 quarts of salted water. Meanwhile, wash and peel the beets, then cut into even sized quarters.

Once the water is boiling, add the cut beets and blanch until a knife can easily penetrate all the way through the beets, about 12 minutes. Remove and strain.

Meanwhile, in a large bowl add dry spices, salt, and sugar to hot water and stir to dissolve. Add vinegar.

Add the beets to a large wide mouth jar or tupperware, then cover with the brine to submerge.

Let cool, then replace the lid. Store in fridge for at least 48 hours, these will get better the longer they sit.
(images by HonestlyYUM; recipe courtesy of Wise Sons Deli, vintage flatware and pastry board from Elsie Green)