Today we'll be discussing two of my favorite words in the English language: drink and summer. You see, my days of closing down the bar have come and gone (apparently along with sleeping in past 6am, and having a full head of hair). And while I love a good nightcap as much as the next guy, I'm a day drinker at heart. Set me out back in a hammock on a warm summer day, ballgame on the radio, and a cocktail in hand, and I'm one happy camper. Extra points if that cocktail has pickled watermelon rind, fresh herbs, and sotol!! Well, what do you know, that's exactly what I'm mixing up for you today.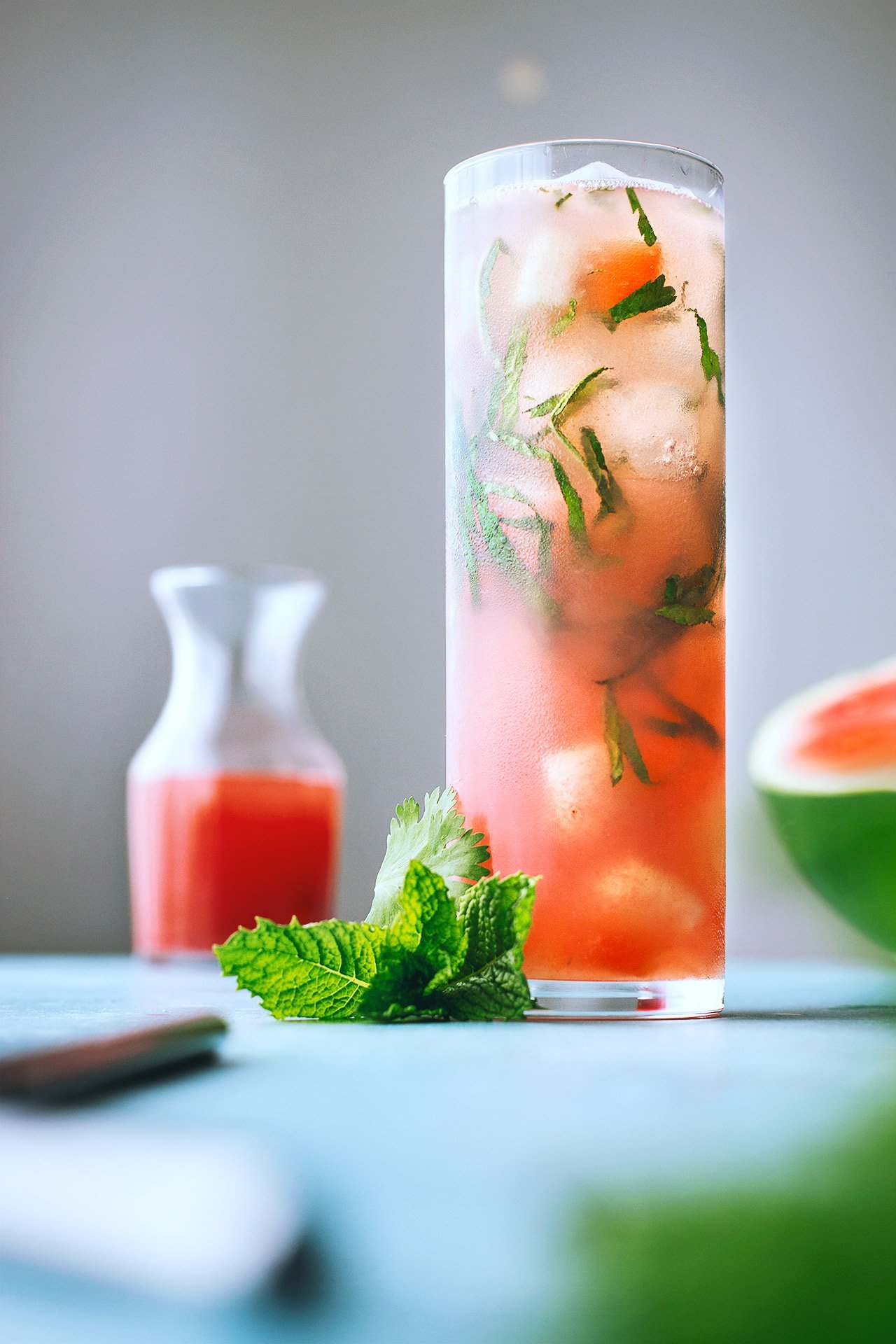 If you couldn't already tell, today we're celebrating #drinkthesummer 2016 (links below), where dozens of creative imbibers are offering an abundance of seasonal drink recipes that showcase summer's bounty in lovely liquid form. No disrespect to the stone fruits and the berries out there, but summer is all about watermelon in our house. Here, sweet watermelon juice and agave are countered with tart bursts of pickled rind and lime. A chiffonade of fresh mint and cilantro add depth, all punctuated by a nice earthy sotol . . . perfect for summer sipping if you ask me! Again, don't forget to check out all the other yummy summer drink links below. A special thanks to
Sherrie from With Food + Love
 for organizing!!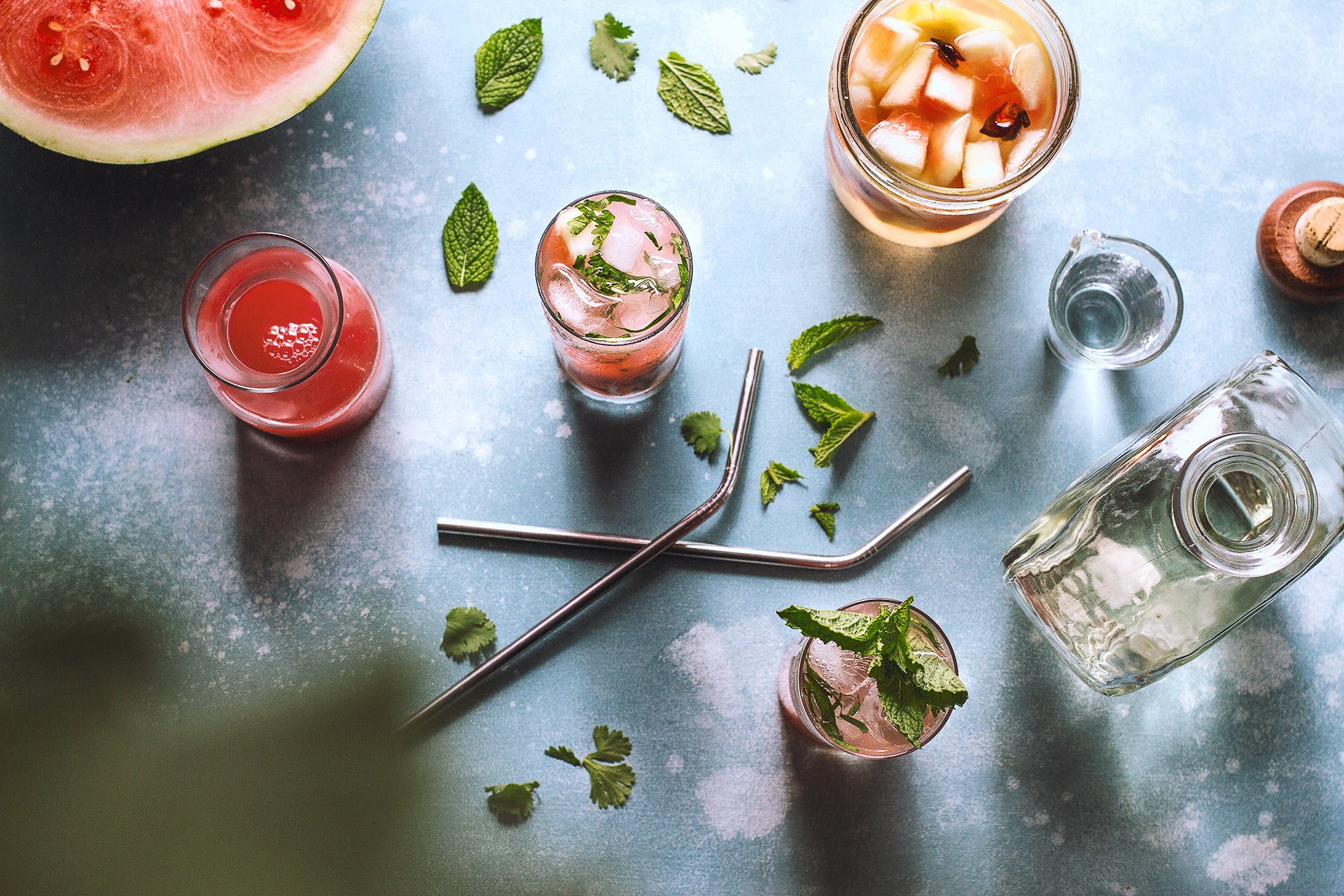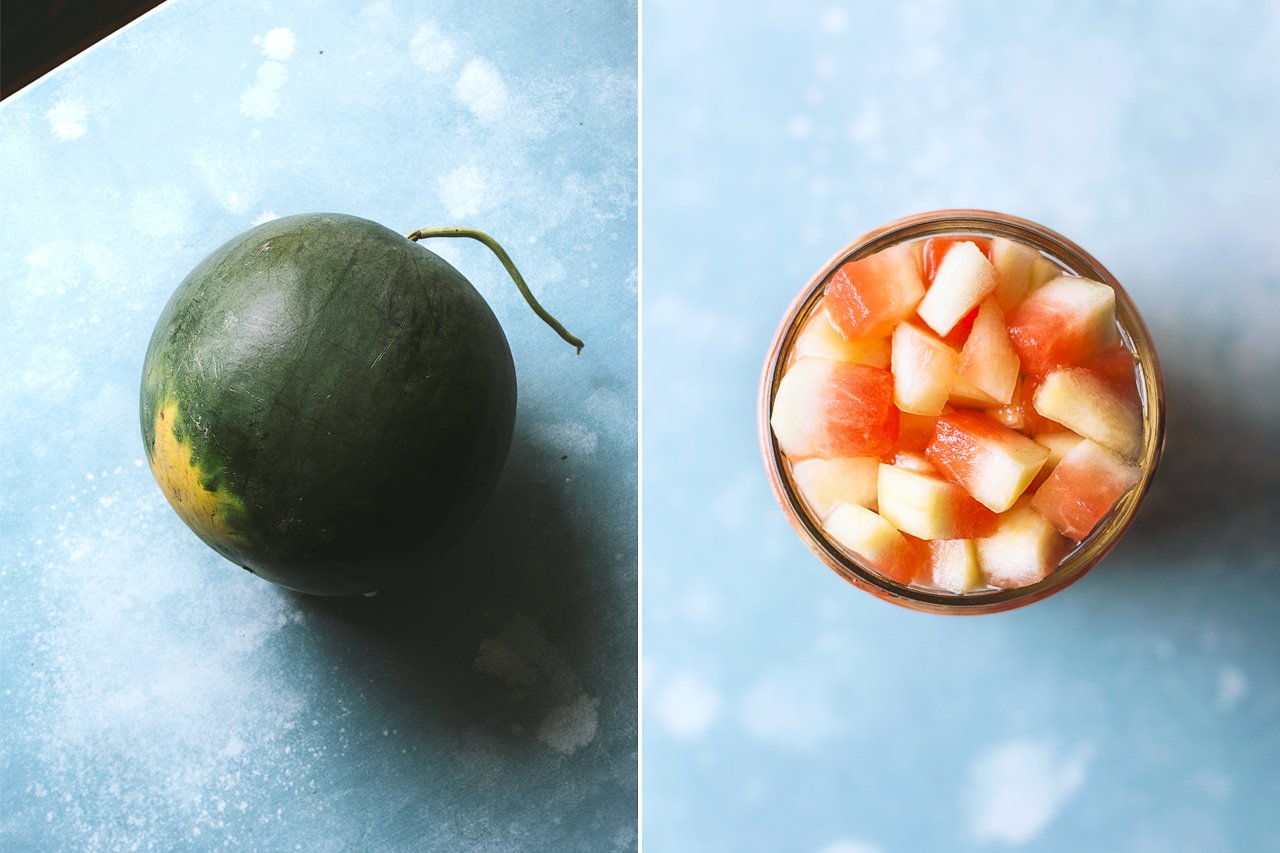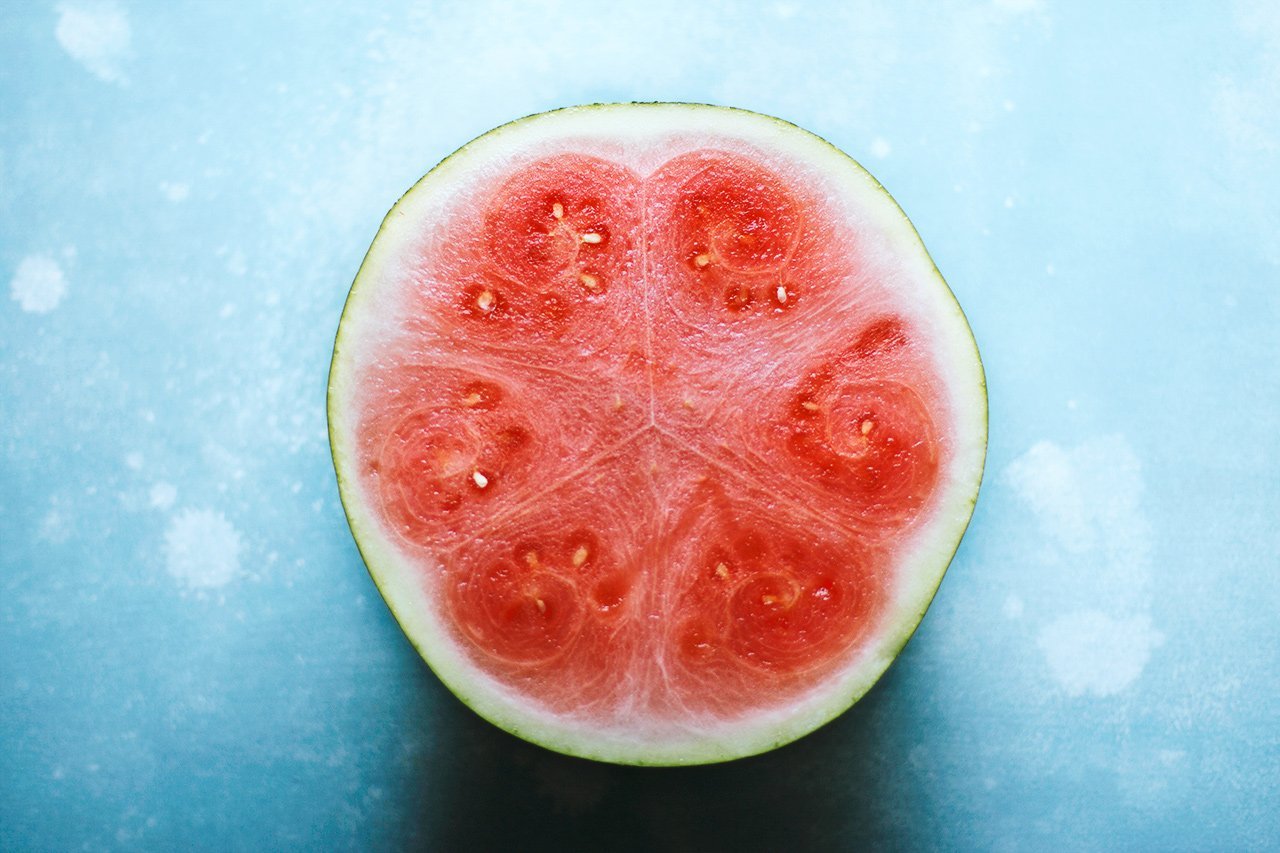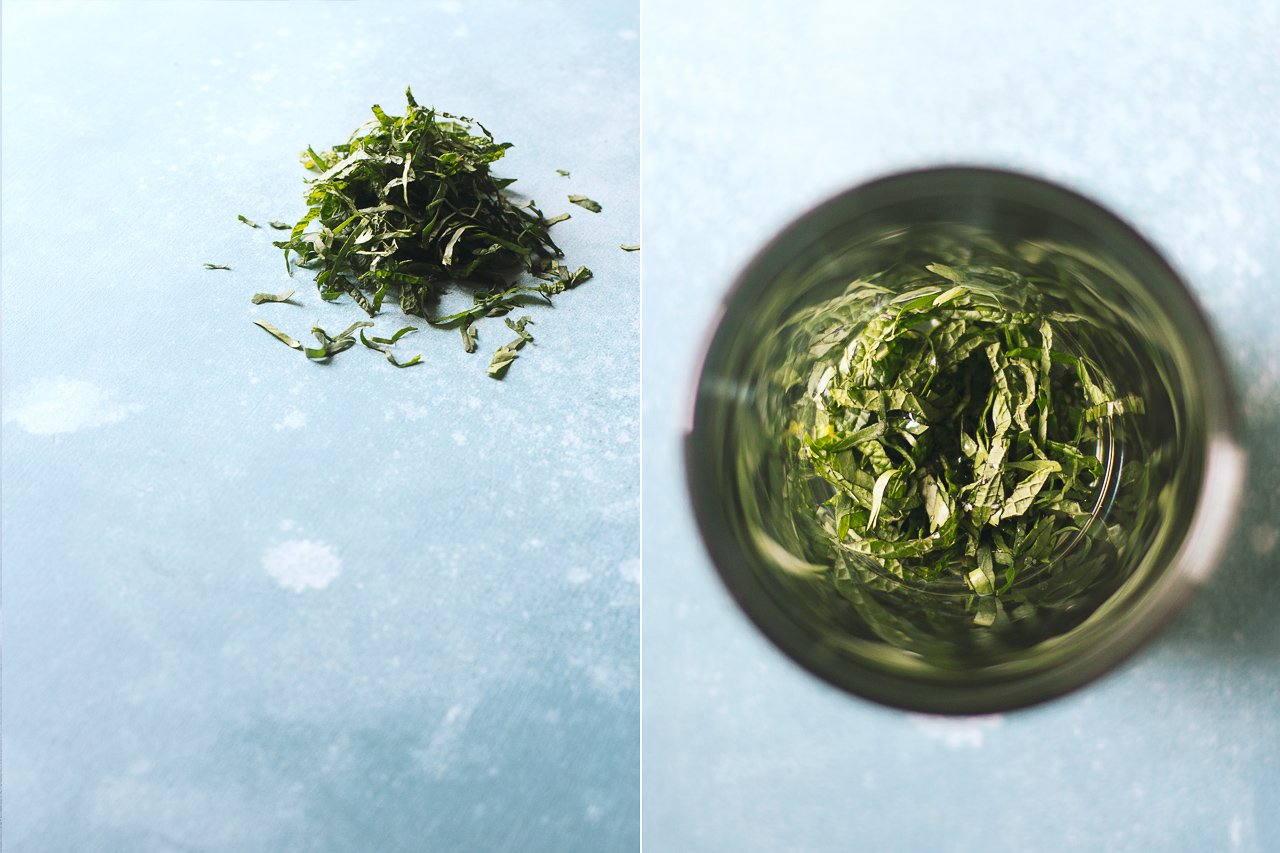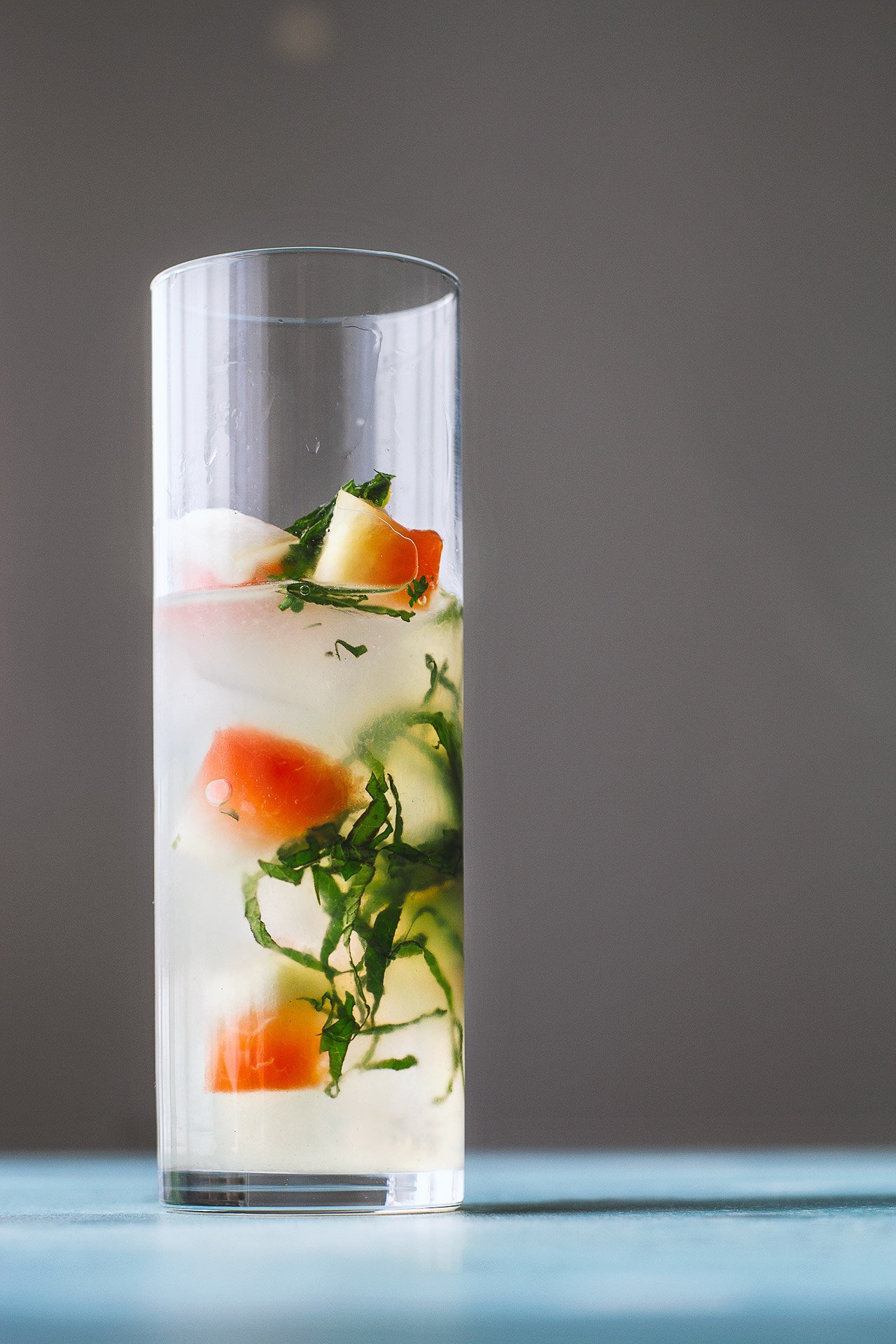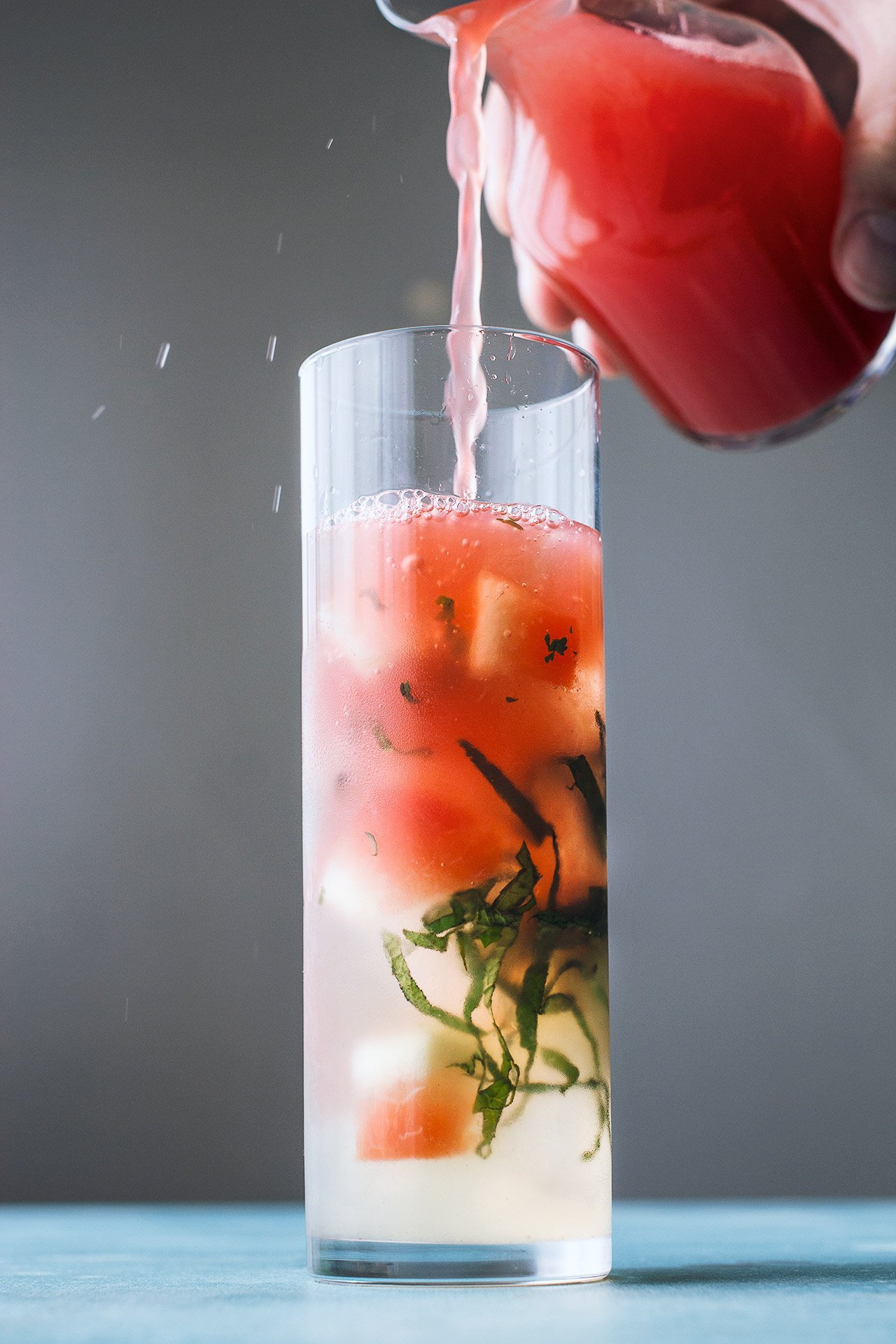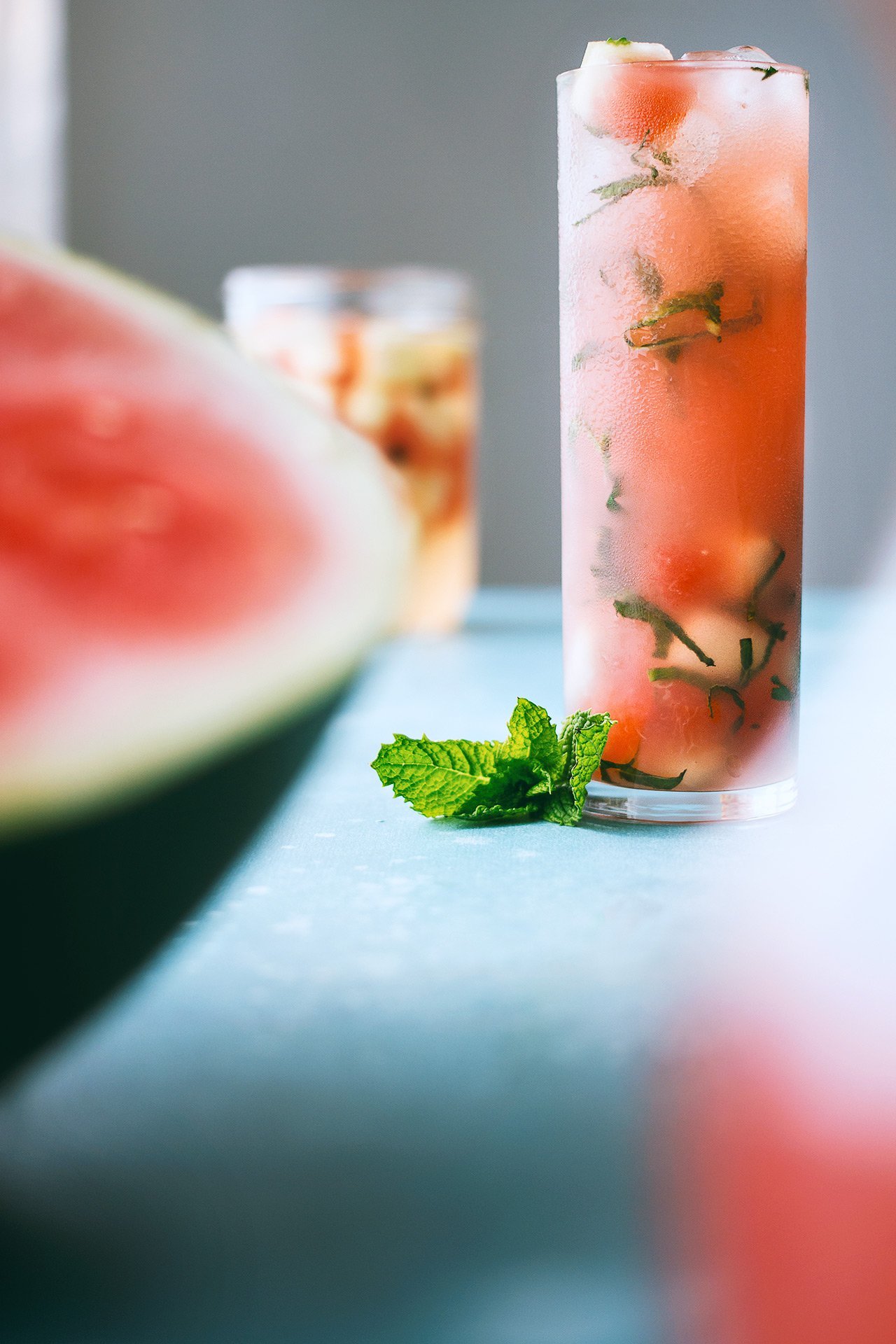 INGREDIENTS
For the pickled watermelon rind
INSTRUCTIONS
For the pickled watermelon rind
Start by cutting the rind off of the watermelon. Try your best to leave some of the red flesh on the rid. Carefully remove the green skin from the rind, then cut the rind into 3/4 inch chunks.

Add the ginger, star anise, sugar, vinegar, water, and salt to a medium saucepan over medium heat and bring to a boil, stirring occasionally. Add the watermelon rind and simmer for about a minute.

Remove from heat and add to a heat-proof container to cool. Once cool, seal and place in the refrigerator for at least 3 hours before serving, and up to one week.
For the cocktail
Add the ciffonade of mint and cilantro, pickled watermelon rind, lime juice, agave syrup, and sotol to the bottom of a mixing glass. Top with ice and quickly shake for 5 seconds.

Pour the entire contents of the shaker into a highball glass. Add watermelon juice, and top with more ice as needed.
DRINK THE SUMMER 2016 PARTY PEOPLE:

BOOZY

NOT BOOZY
(images by HonestlyYUM; pickled watermelon rind recipe adapted from Momofuku)