I have a confession to make . . . I purchased a shaved ice machine. I'm talking industrial strength, 60 lbs of metal, with a 6-inch stainless steel blade. This thing can crank out 300 lbs of shaved ice in an hour. Did I mention that I was jealous of Erica and Karen's trip to Hawaii? Hehe. The truth is that ever since our honeymoon in Kauai, I've been fascinated by the whole concept of shave ice. Growing up, I'd only tried snow cones. Don't get me wrong, snow cones are great! It's just that, once you get a taste of that pillowy-soft, melt-in-your-mouth Hawaiian shave ice, it's hard to go back to the cone.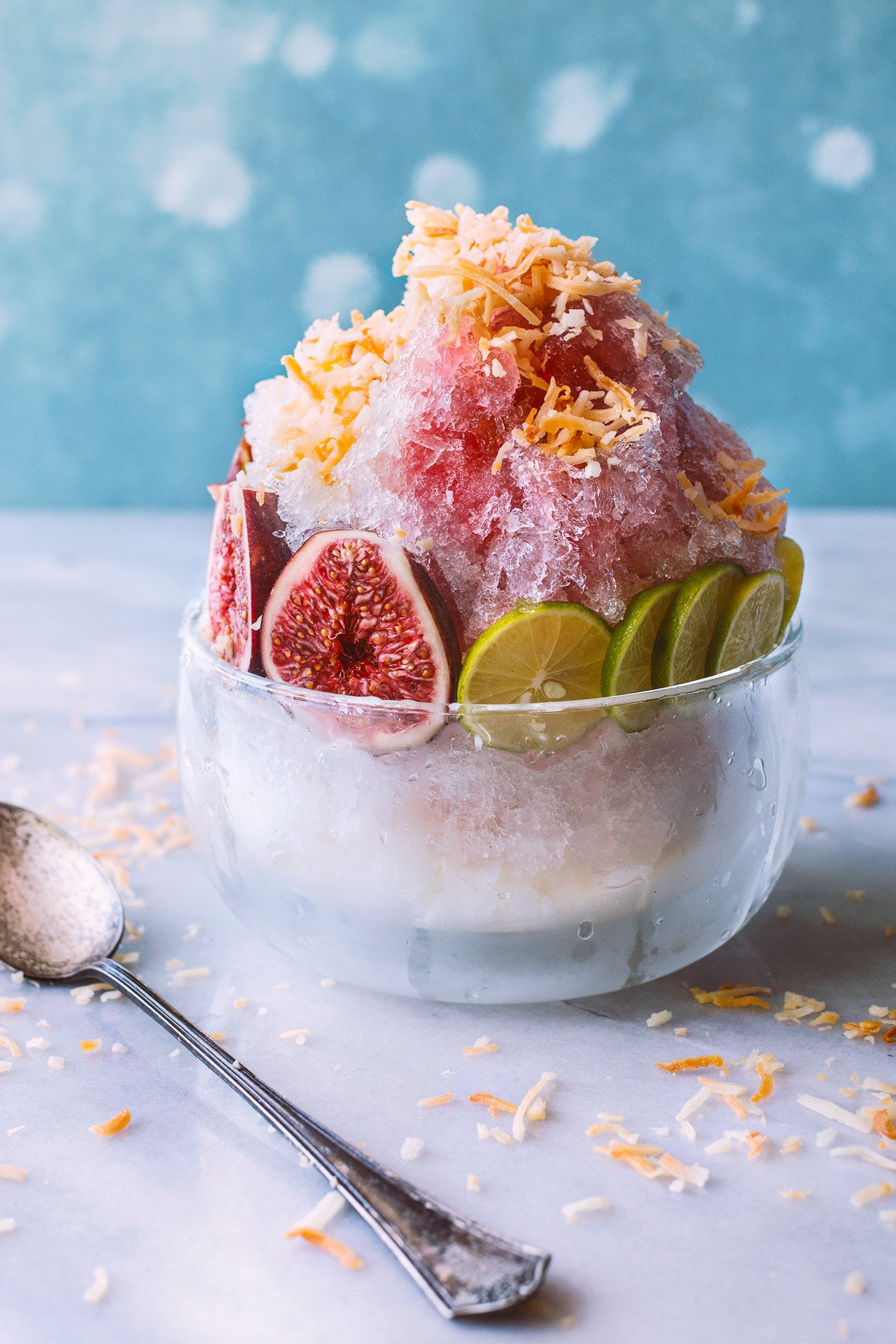 So look out, because the rest of the summer I'm going to be experimenting with bold, seasonal, fresh flavors, all drizzled atop mounds of fluffy ice. Also, I totally understand that you probably don't have a commercial-grade ice machine sitting next to your toaster (nor should I, frankly, let's be honest), but that shouldn't stop you from checking out these syrup recipes. In fact, there are a few very highly-rated consumer-grade shaved ice machines online. Sure, they probably won't be able to shave 300+ lbs of ice per hour, but assuming you don't have any plans to work the county fair this summer, they should do juuust fine. Crushing ice in a blender, food processor, or even by hand are all good options as well. After all, it's all about keeping cool, am I right?!!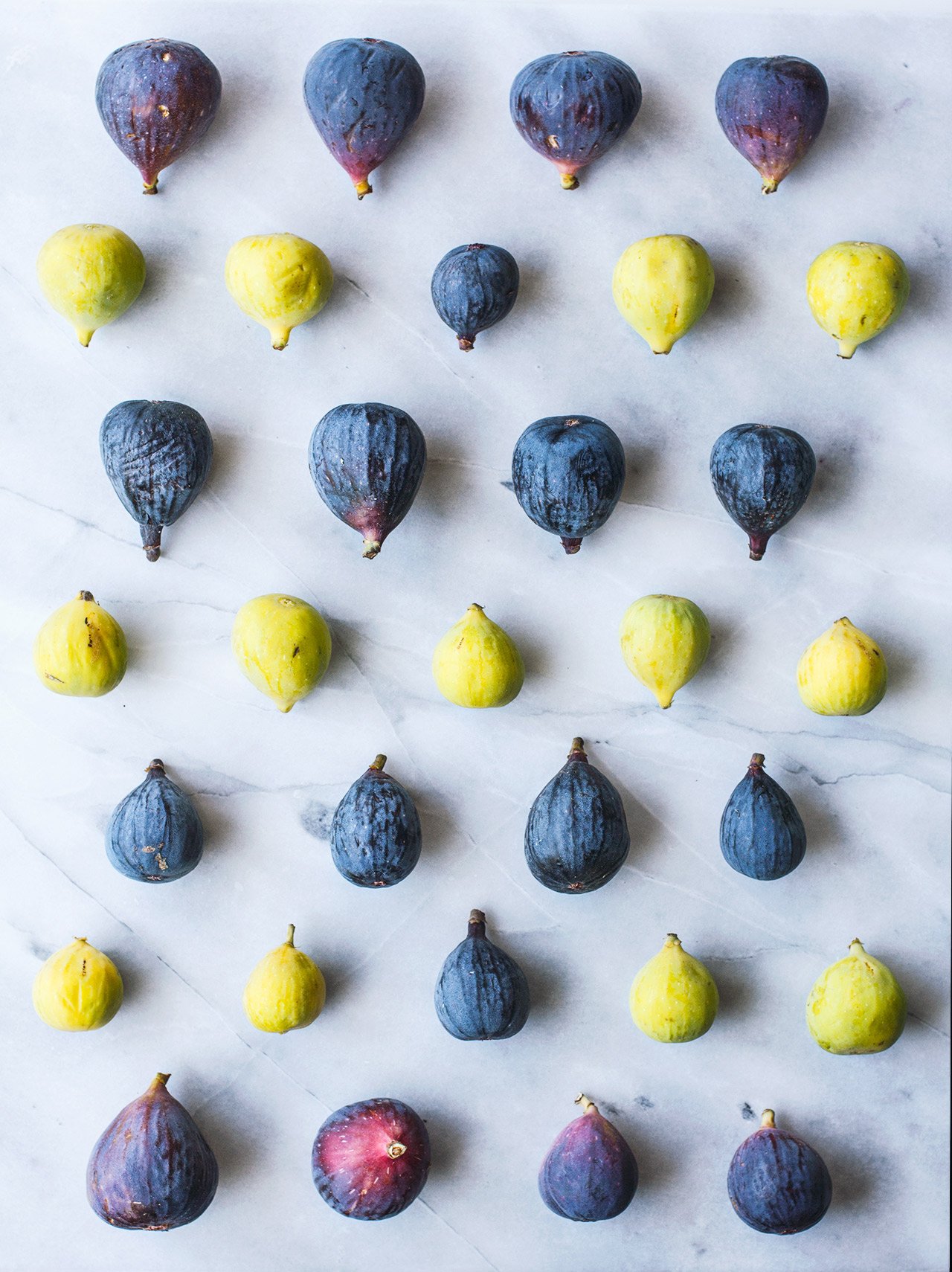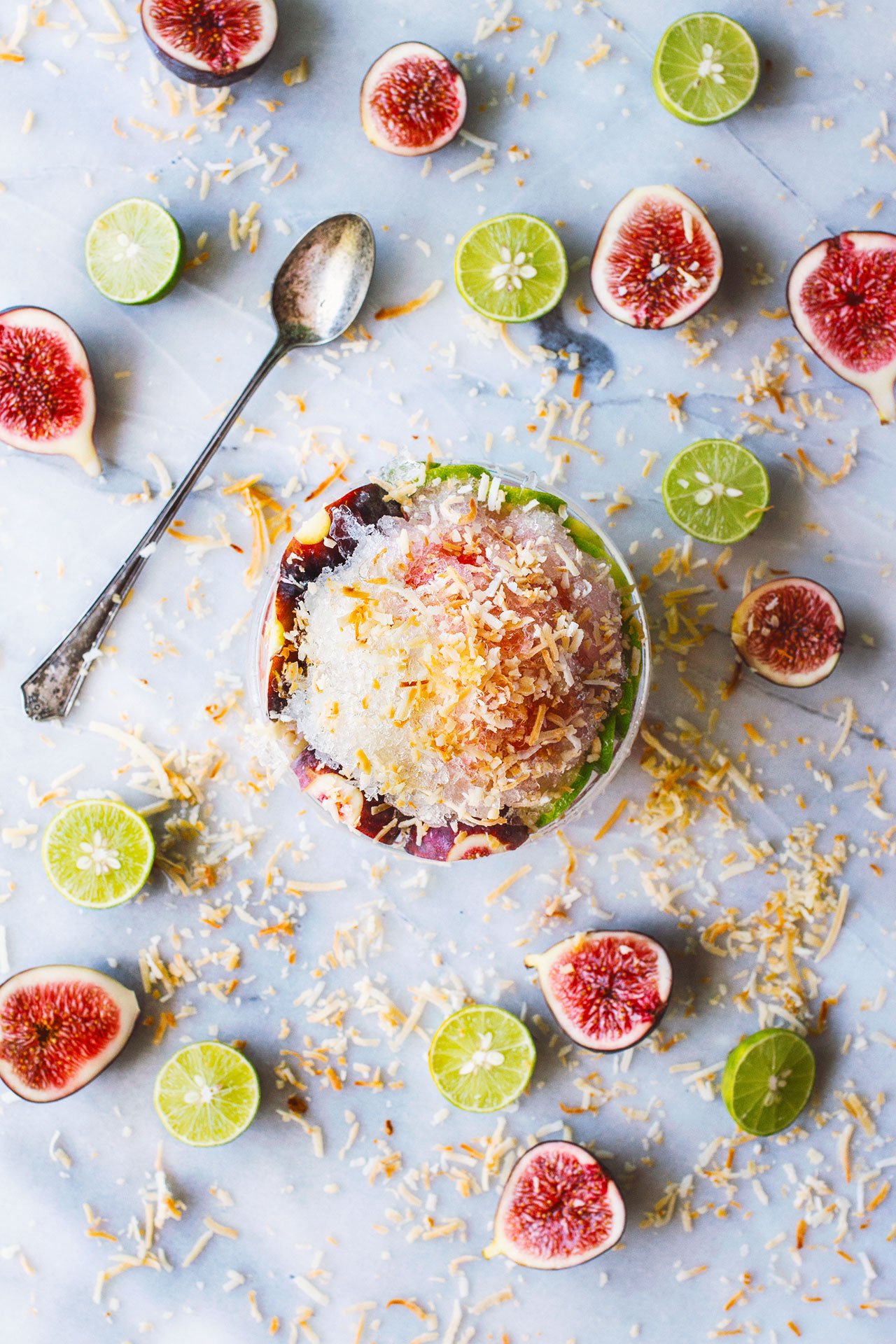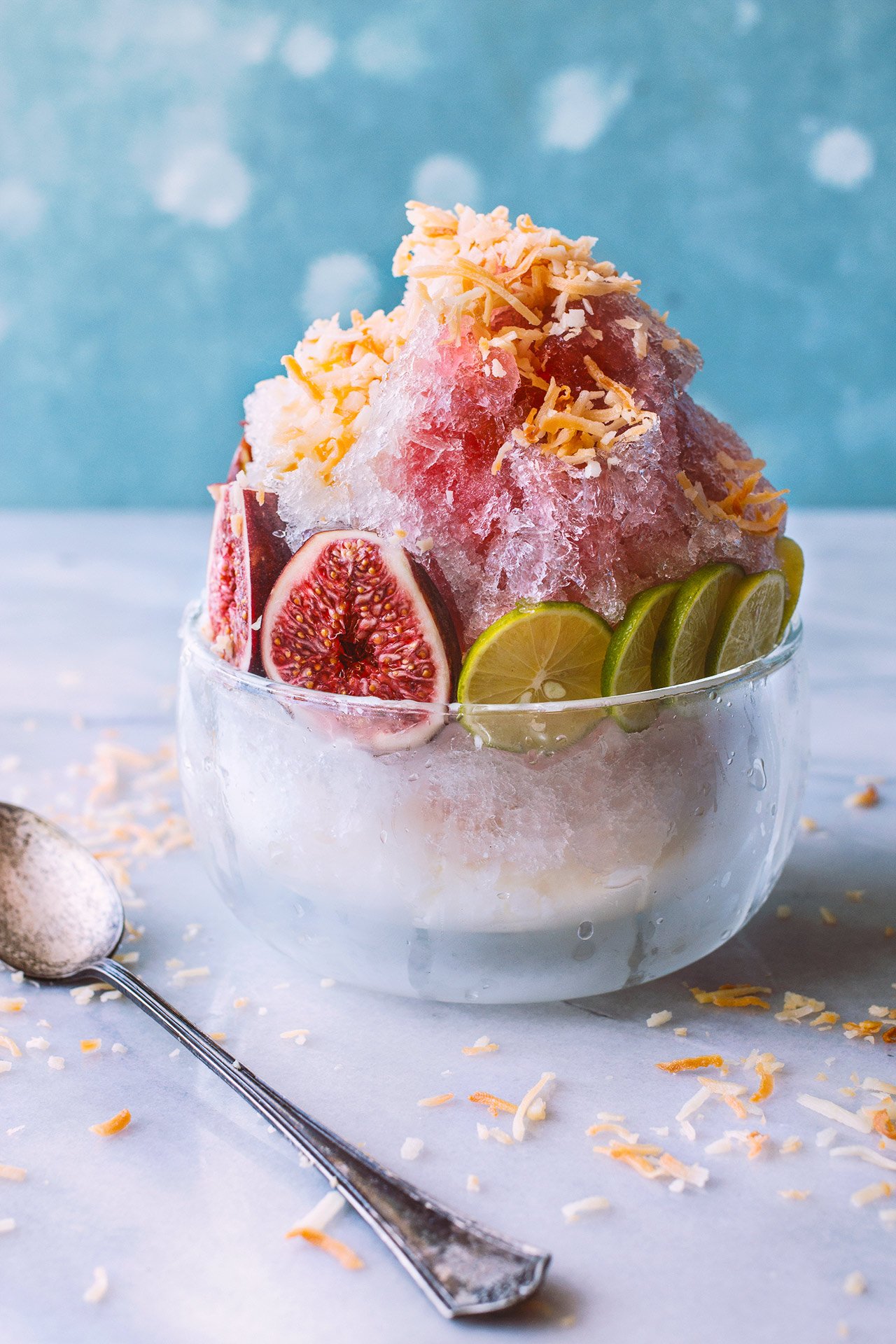 INGREDIENTS
For the shave ice
INSTRUCTIONS
For lime syrup
Combine the sugar and the lime sugar, and stir until completely dissolved.
For fig syrup
Combine sugar and water in a saucepan over medium heat until dissolved. Add figs, stirring and mashing them as they cook until softened, about 5-10 minutes.

Remove from heat and let cool to room temperature. Strain through a fine mesh strainer and place in the refrigerator to chill before using.
For the shave ice
Add coconut ice cream to the bottom of a bowl. Top with heaping amounts of shaved ice. Pack/sculpt the ice firmly with your hands, then add more ice until you create a mound atop the bowl.

Add fig syrup to one side of the ice, and lime syrup to the other. The amount of syrup you need will vary significantly depending on personal taste, and the size of your bowl. However, a good point of reference would be to drizzle the syrup so that the top of the ice is saturated.

Top with a handful of toasted coconut, garnish with figs and limes, and serve with spoon and straw.
(images by HonestlyYUM)