If I learned anything after making this gorgeous sandwich, inspired by one that I recently fell in love with at my local haunt Southie and literally ordered 3 days in row, it's that I should really make sandwiches a bigger part of my weekly lunchtime repertoire. Especially when it involves layers of all of my favorite ingredients. The combination of herby ricotta, crunchy zucchini, peppery watercress, creamy avocado and zesty sun-dried tomato into a single sando is summer epitomized. It's so simple but oh, so tasty. Plus, it keeps well which makes it a great picnic option! There's really nothing else to say except that it's honestly YUM.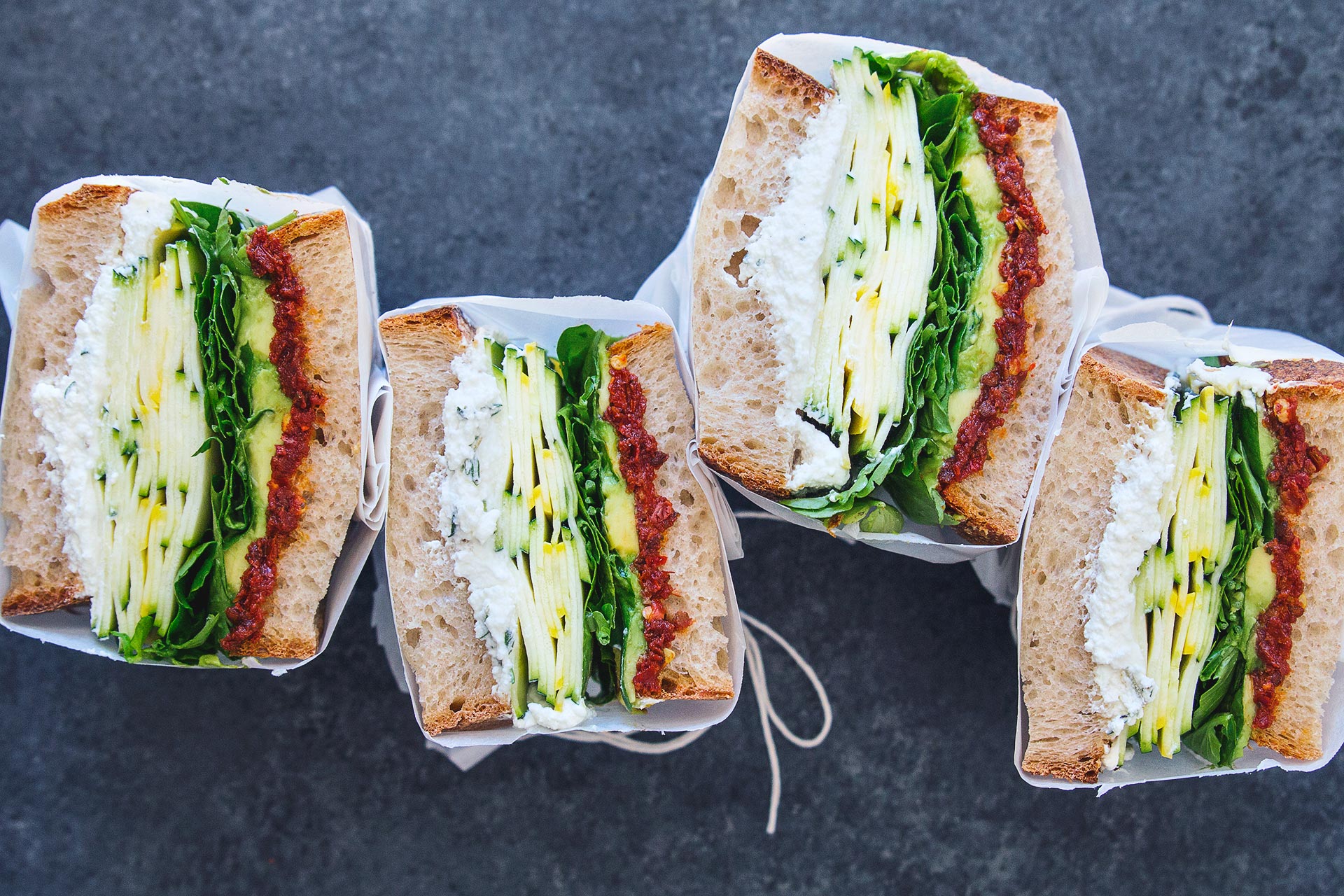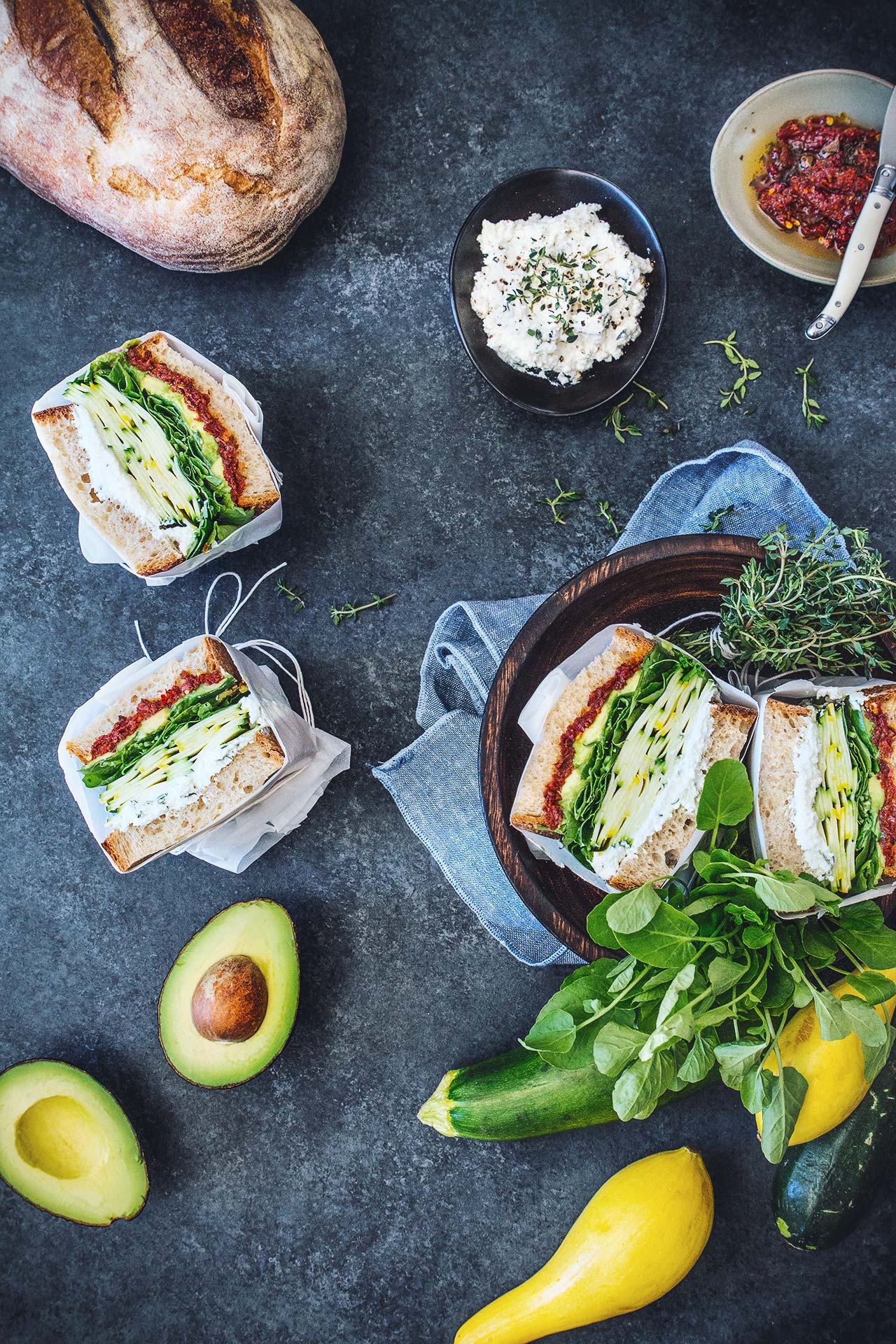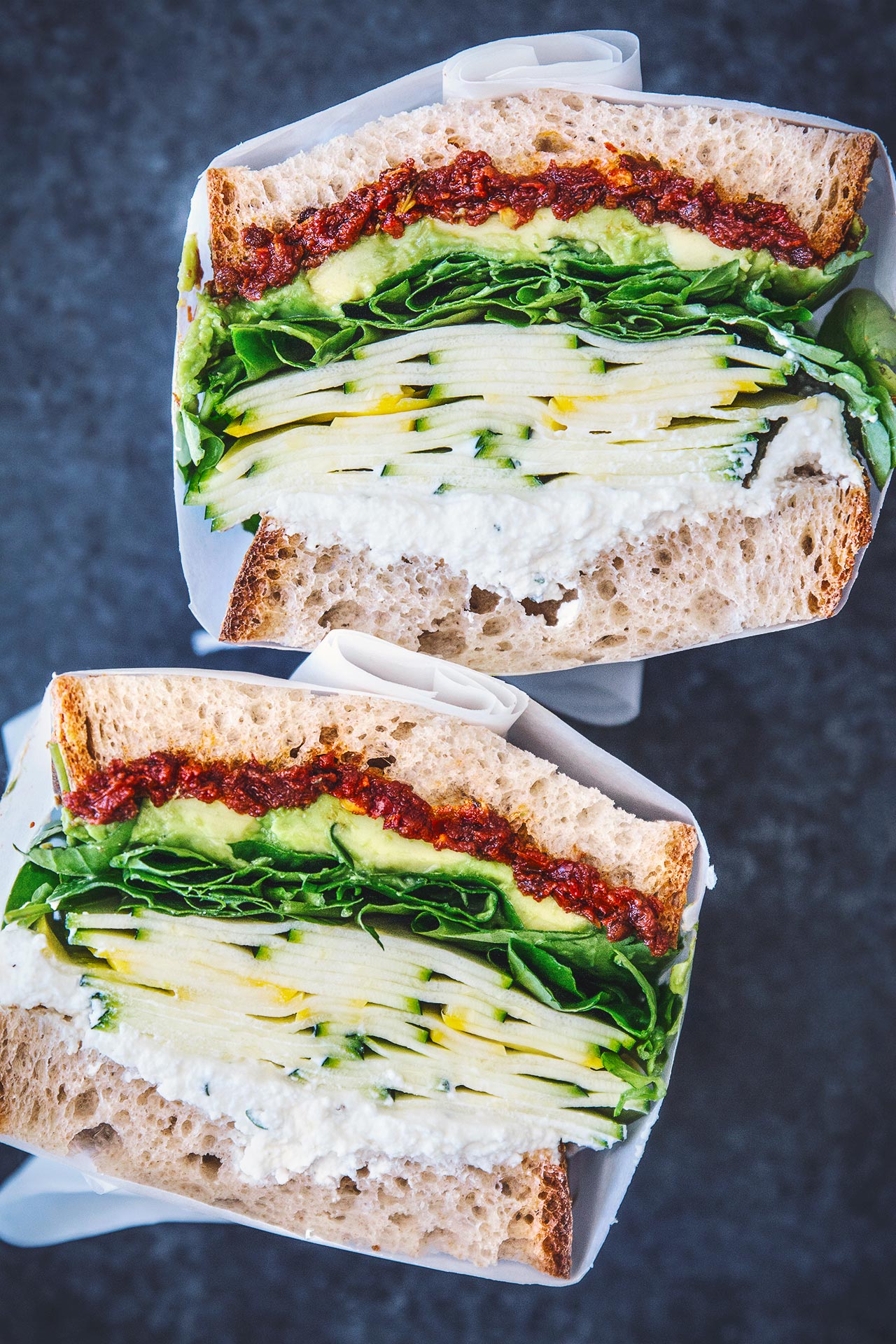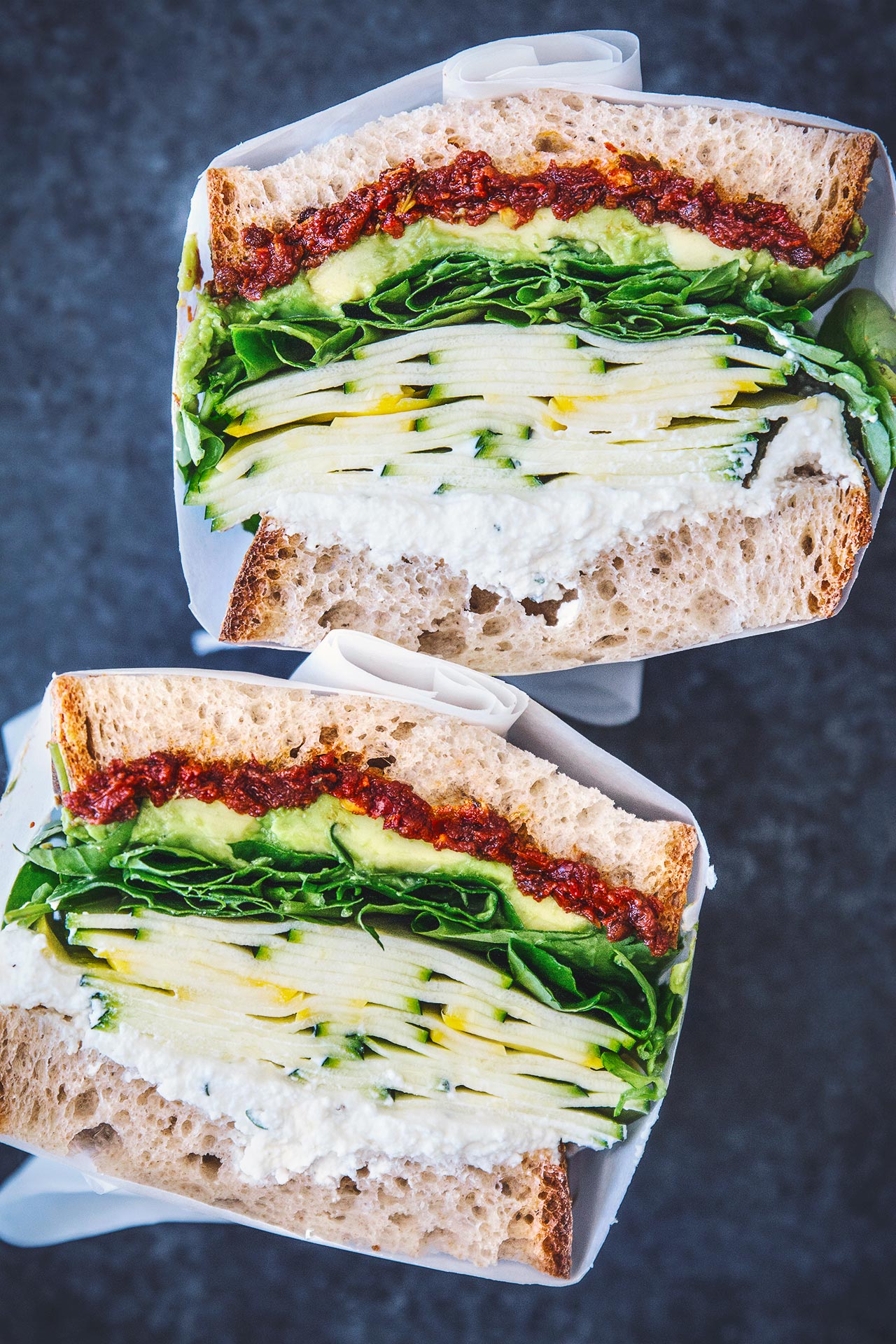 INSTRUCTIONS
Slice squash and zucchini on a mandolin into thin, long ribbons. Sprinkle with salt and cover with the juice of a lemon and put in a colander and allow any excess water to drain.

Meanwhile, combine thyme, ricotta and a few pinches of salt and pepper to taste.

Combine sun dried tomatoes and red chili flakes in a food processor, with a bit of the oil that the tomatoes are soaking in and process until it turns into a paste.

Assemble the sandwich with a layer of herbed ricotta, slices of squash and zucchini, a layer of watercress, avocado slices, sun-dried tomato spread.
(images by HonestlyYUM)