Anyone from the Bay Area can tell you that the fog is as much a part of daily life as the California sun, perhaps even more so. Born and raised here in Berkeley, I feel a particularly strong connection with the fog. Like an ocean wave it rolls over the coastal hills, across the bay, and engages all of my senses. Growing up, my friends and I used to explore the Berkeley paths, trying our best to get lost in the cool, dense fog. Countless times have been spent wandering the misty hills with my pup, and more recently exploring the Tilden Park trails with Fiona. In short, there are few places I'd rather be; it's home, my happy place. Thus, you can imagine my intrigue after hearing that Hangar 1 was producing vodka made from California fog!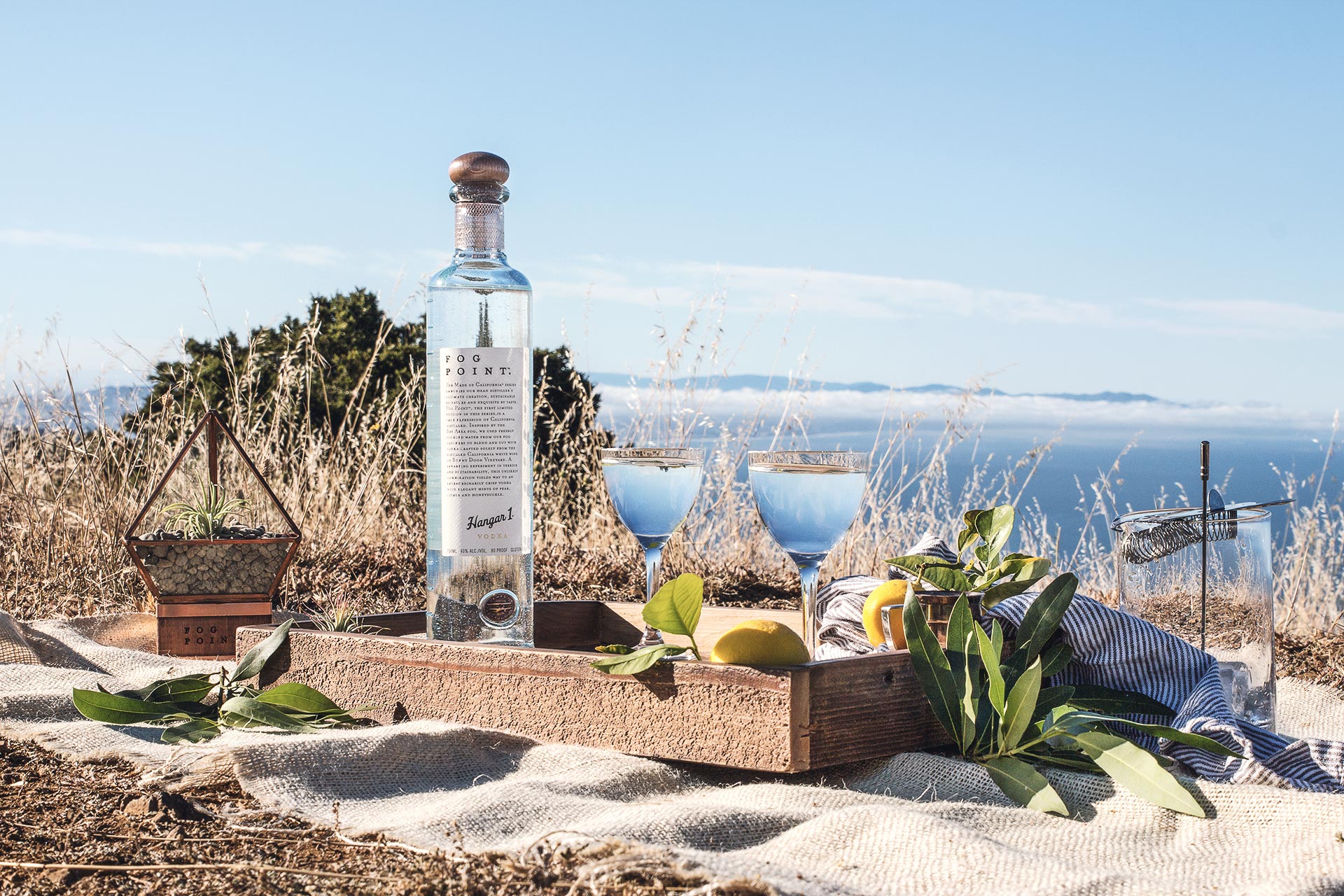 Fog Point Vodka is made by catching fog from various locations around Northern California, and turning that fog into clean, fresh water. That water (60% of vodka is water) is then blended into vodka made from wine sourced from Bonny Doon Vineyard, just north of Santa Cruz. Coincidentally, the only time I've lived outside the immediate Bay Area was to attend school at Santa Cruz. I'm telling you, this vodka is me in a bottle. Scratch that, scary thought!! Unfortunately, the drought also plays a prominent roll in our daily lives as Californians. Thus, I'm pleased to say that all of the profits from Fog Point Vodka will go toward water conservation efforts.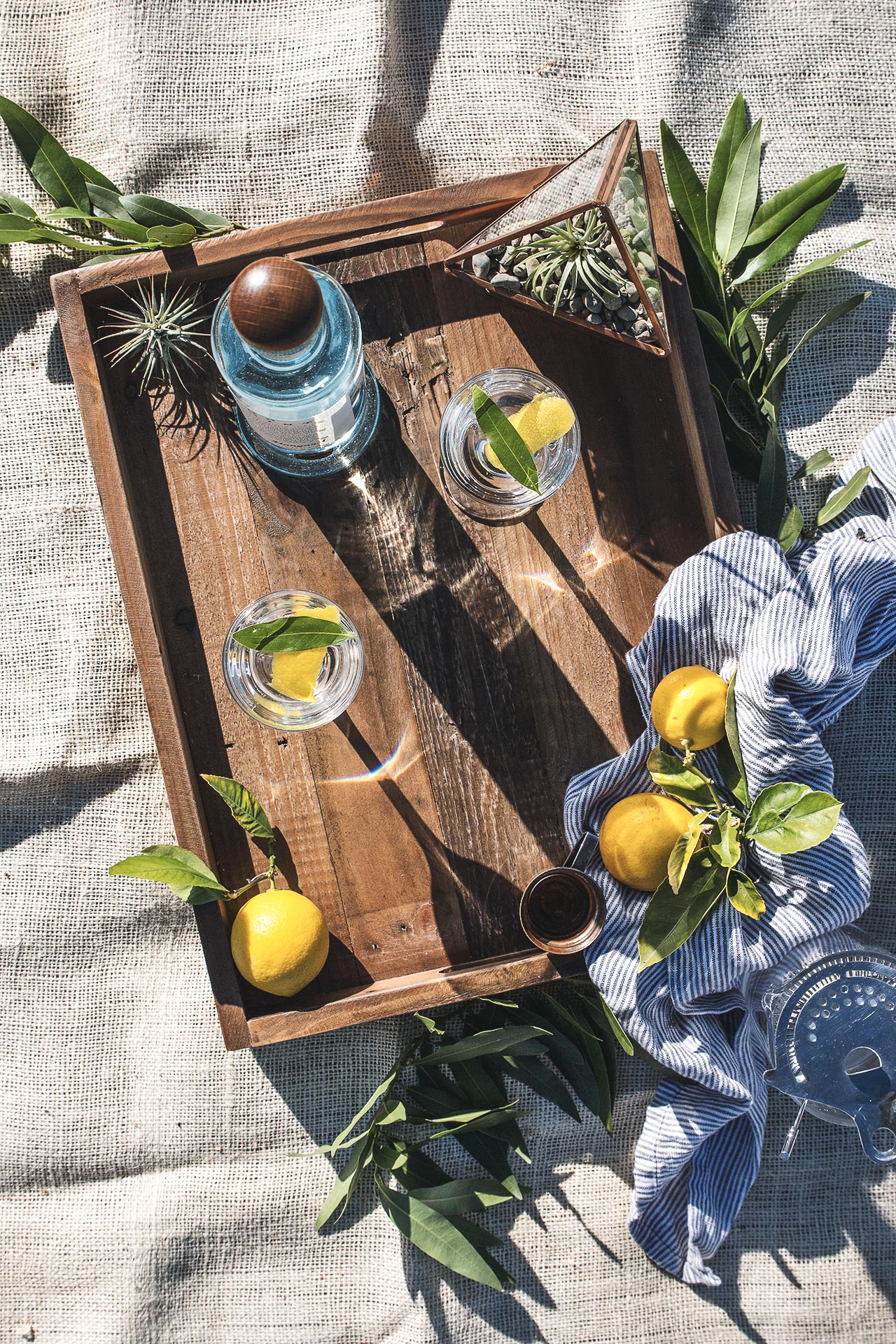 When brainstorming how to best enjoy the vodka, I instantly thought martini. Keep it simple, and let the vodka do the talking. I planned a martini date with Audrey at one of our favorite Bay Area locations, high atop Mt. Tamalpais – quintessential Northern California. We enjoyed a rustic picnic of oysters, and Fog Point Vodka martinis . . . bay laurel martinis to be exact. I kept with my Berkeley roots and picked some fresh bay leaves from my family's yard, infusing them with dry vermouth. The result is a beautifully complex, delicate, classic cocktail, made with the essence of California.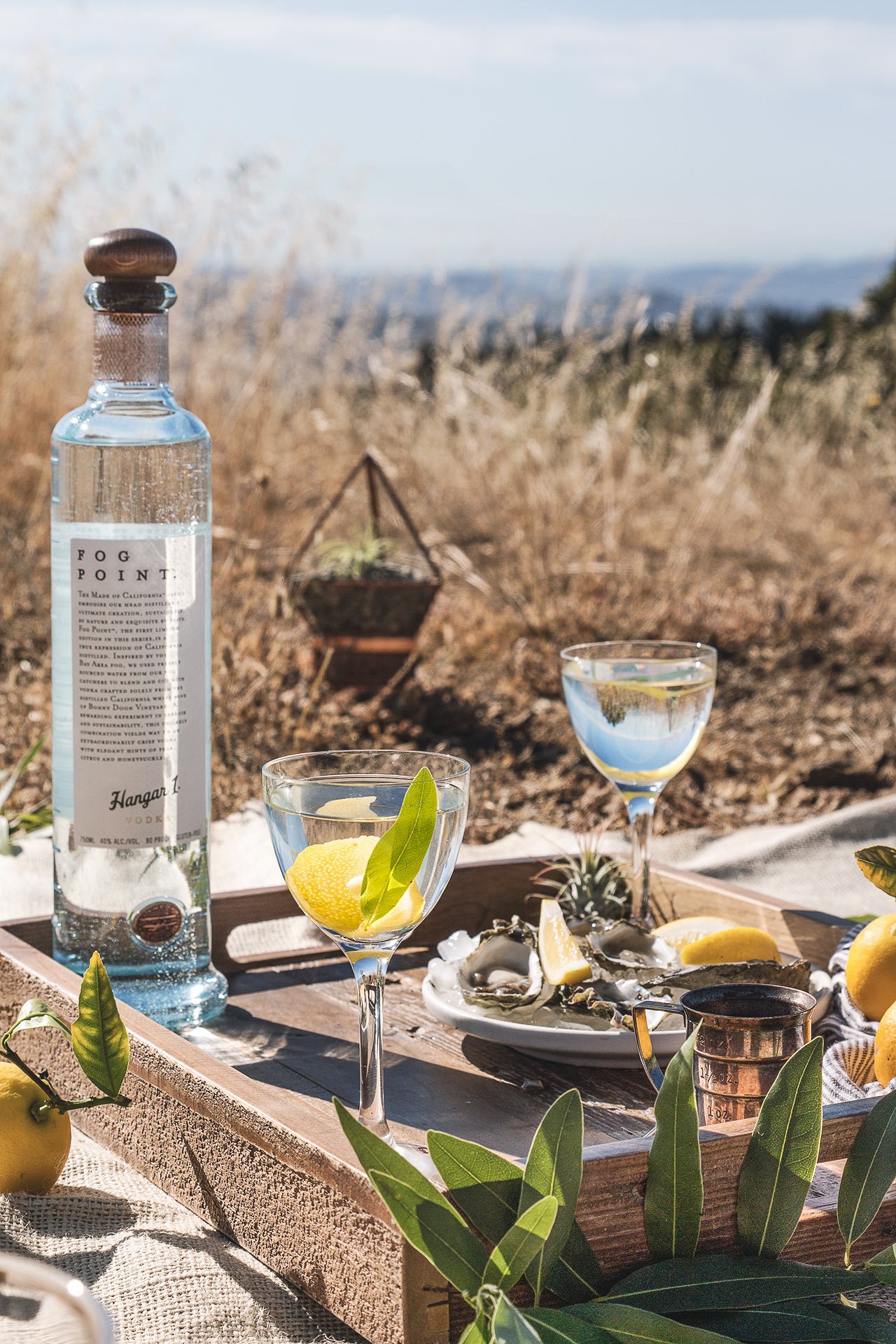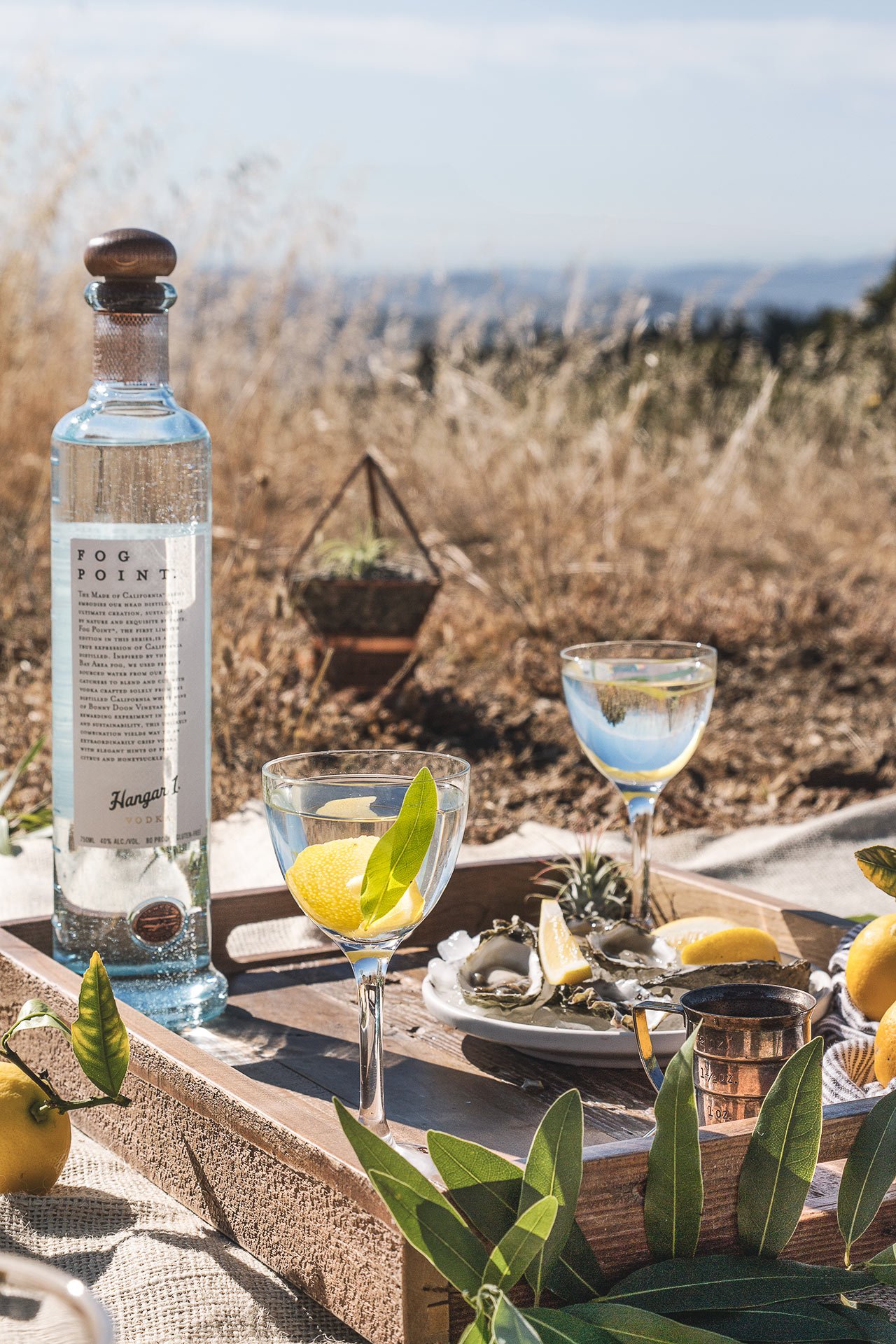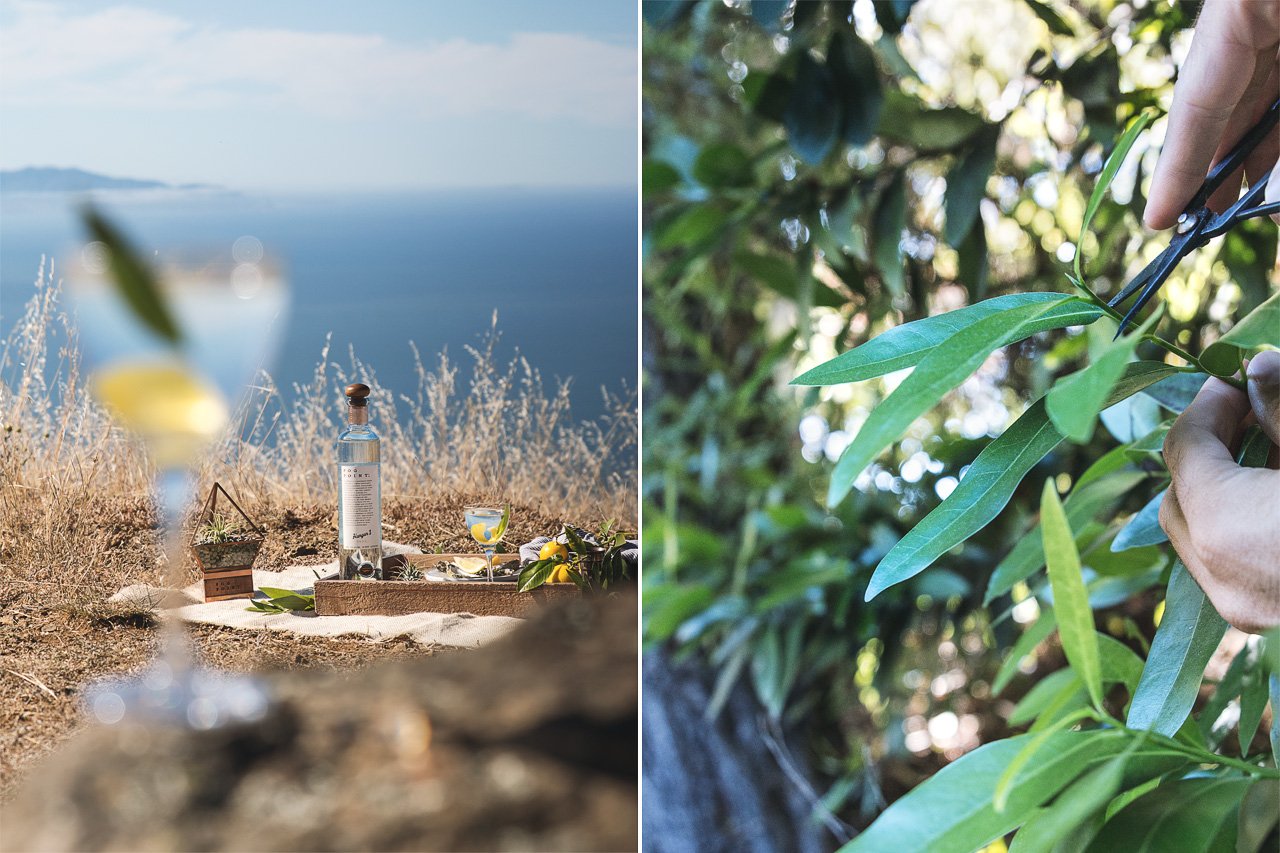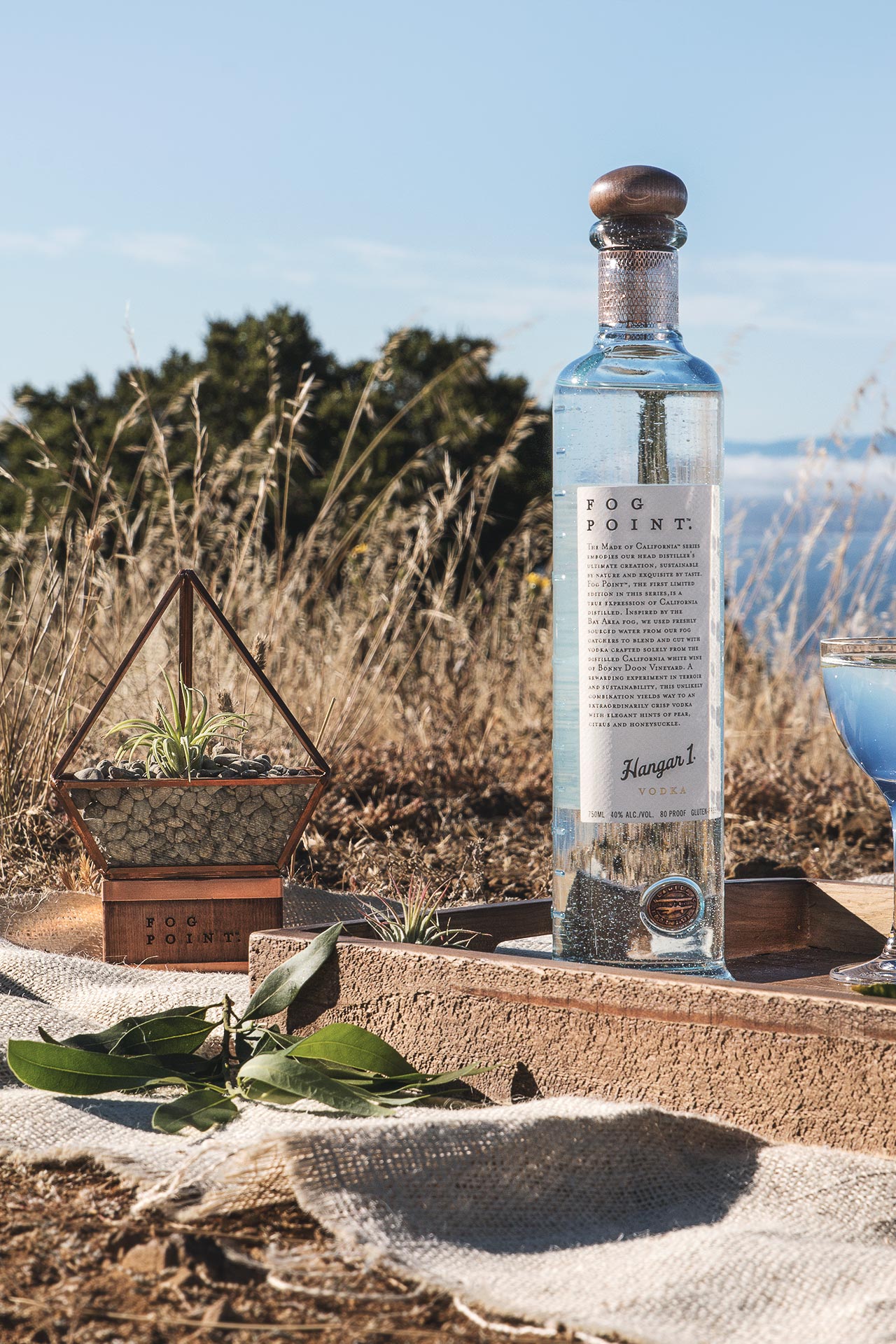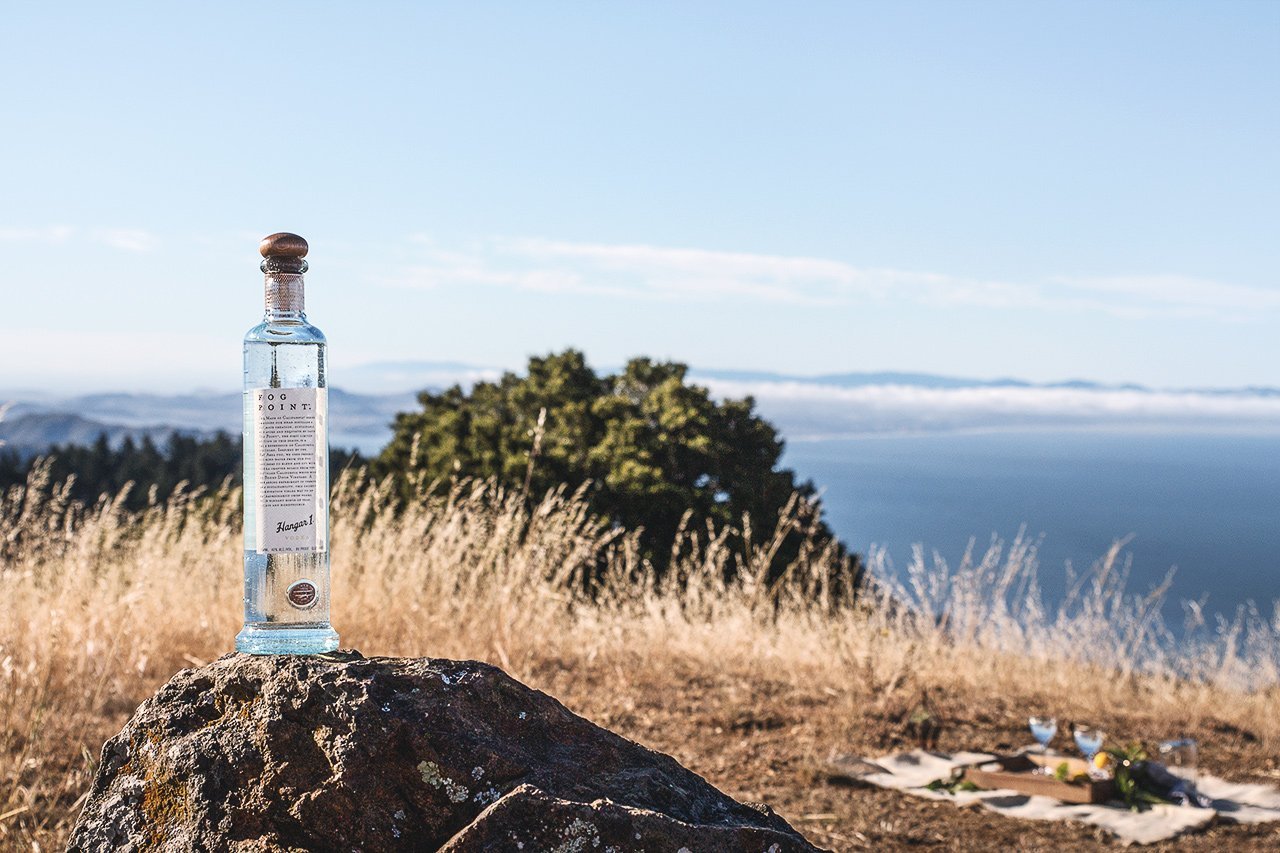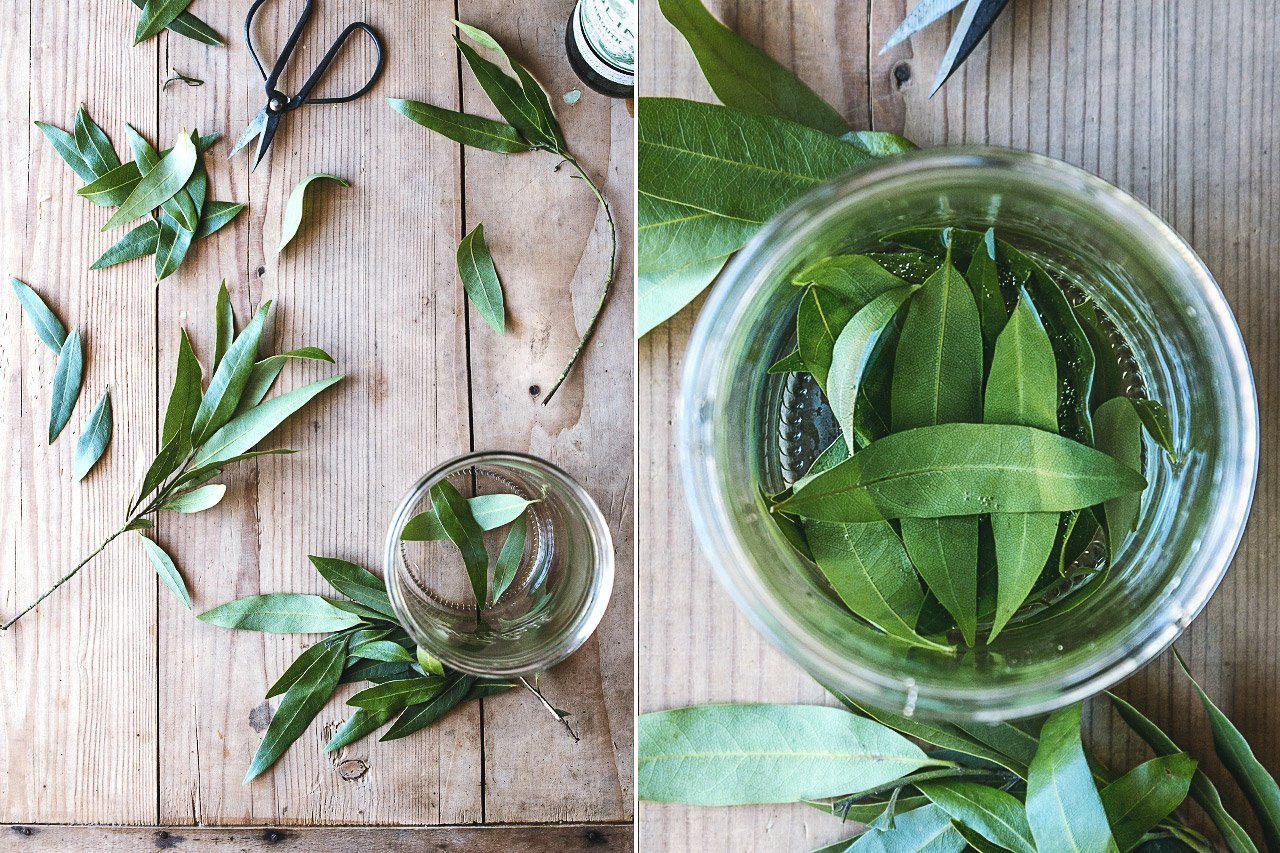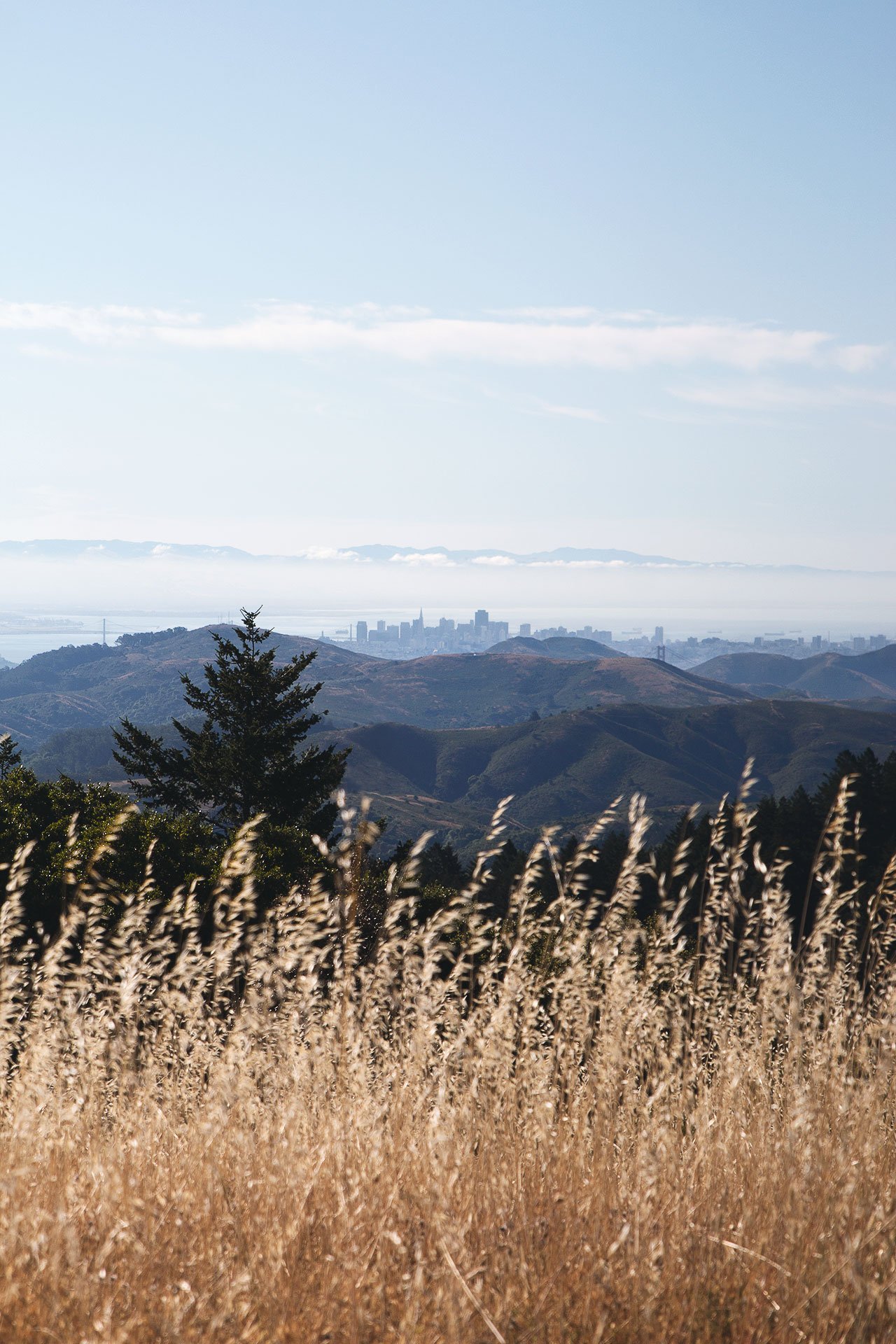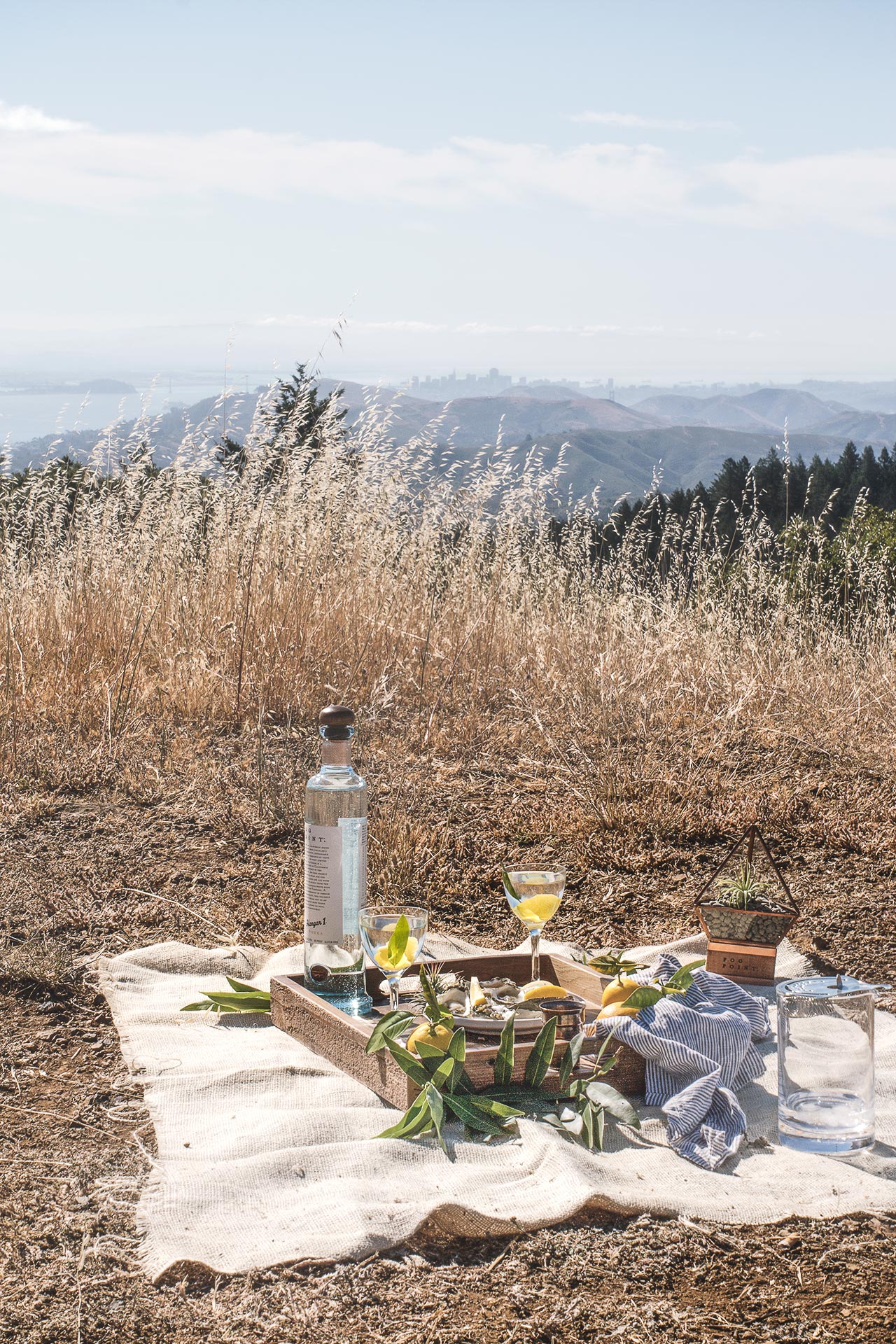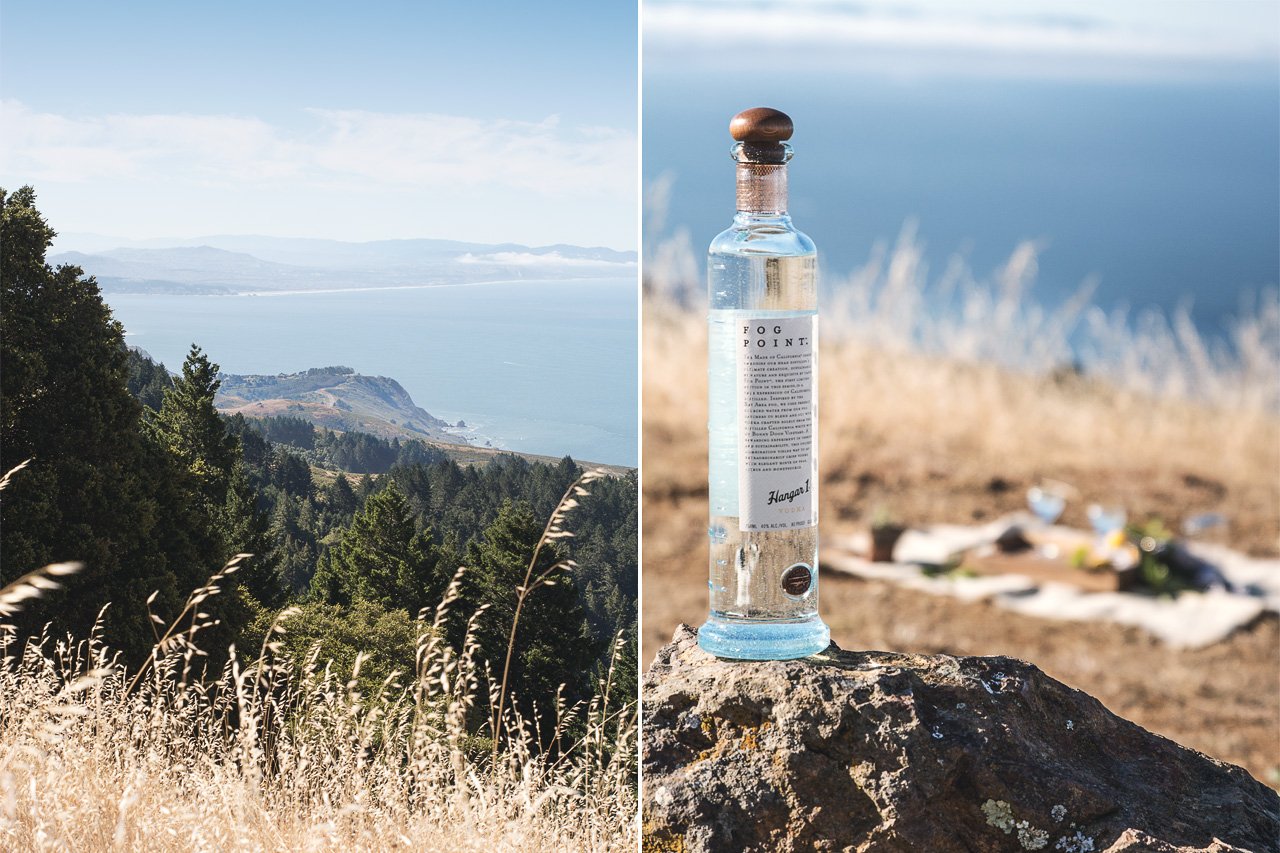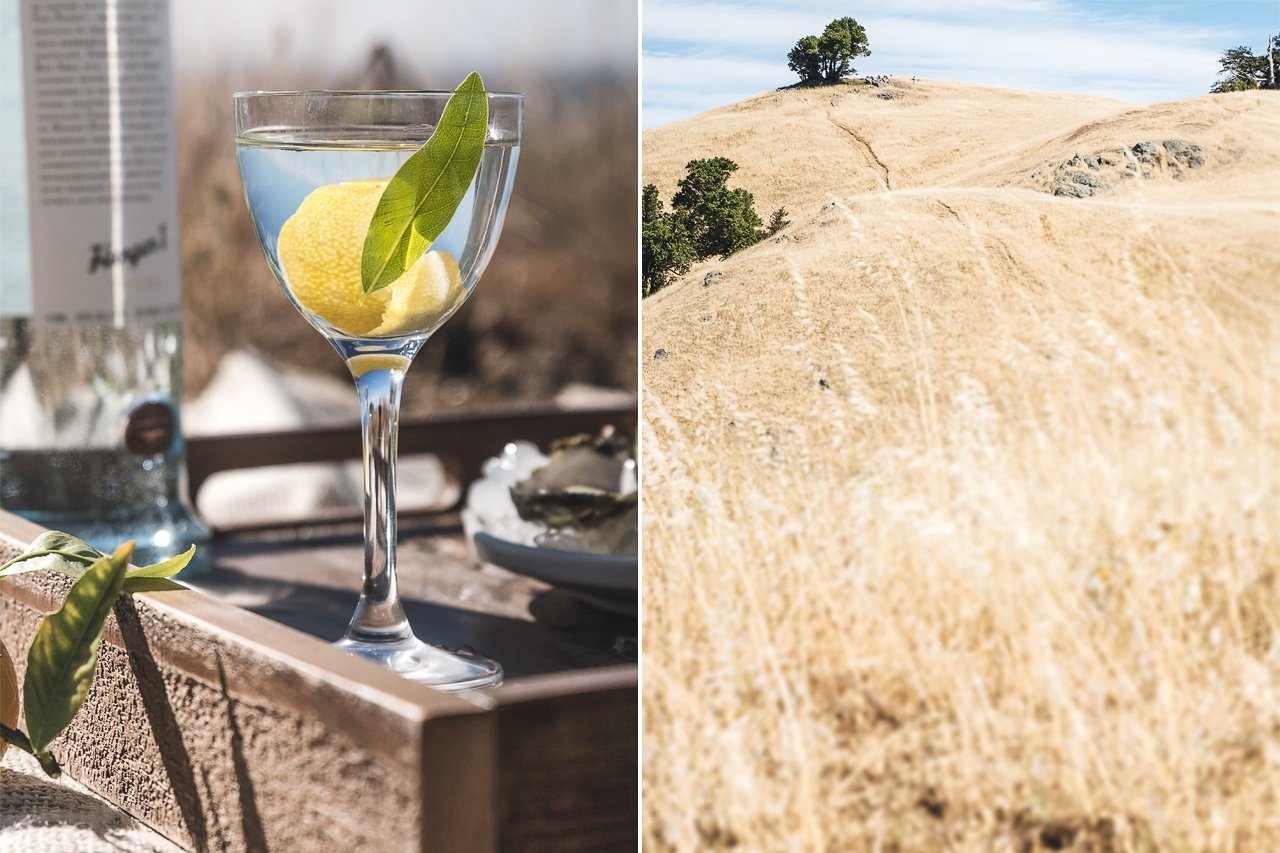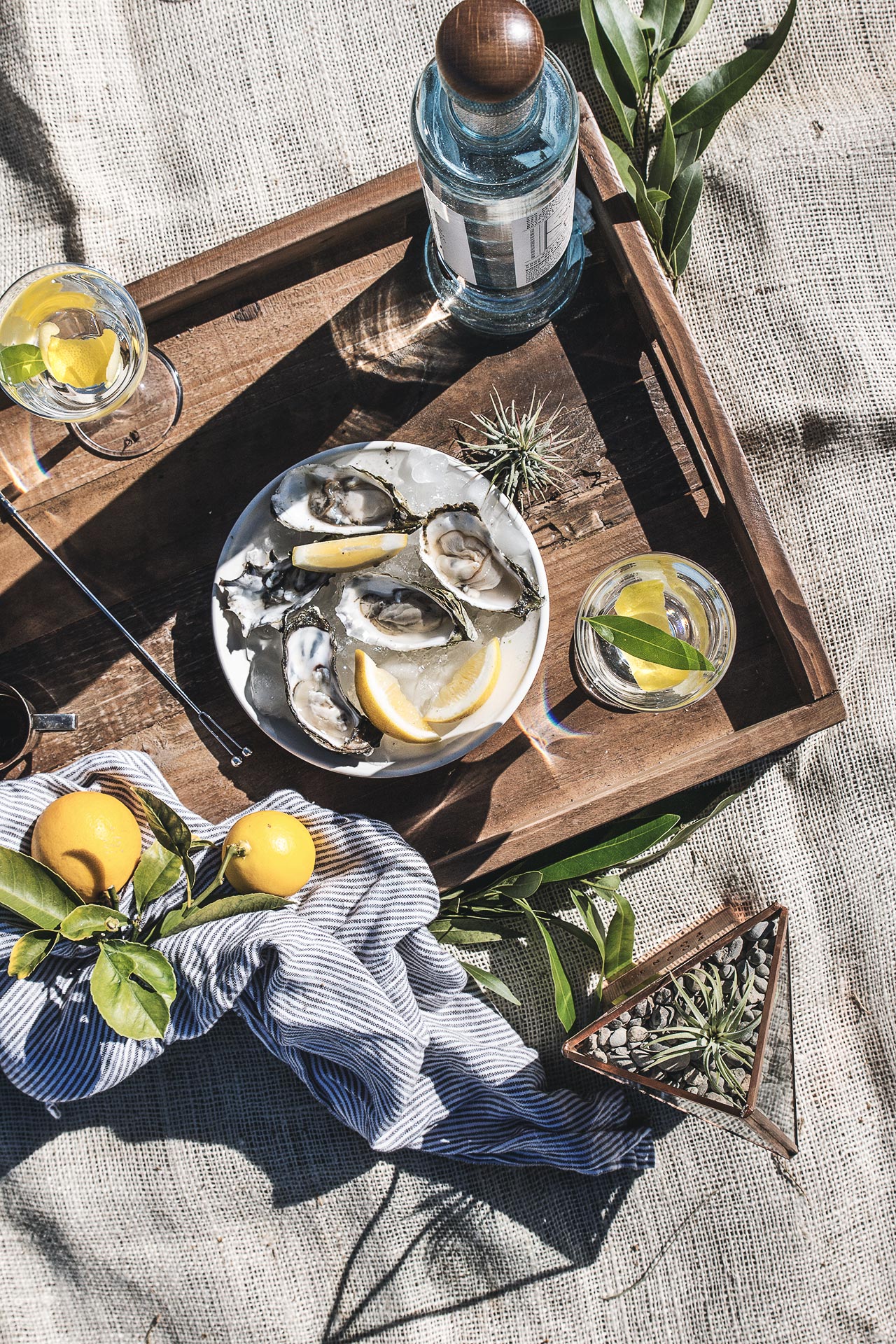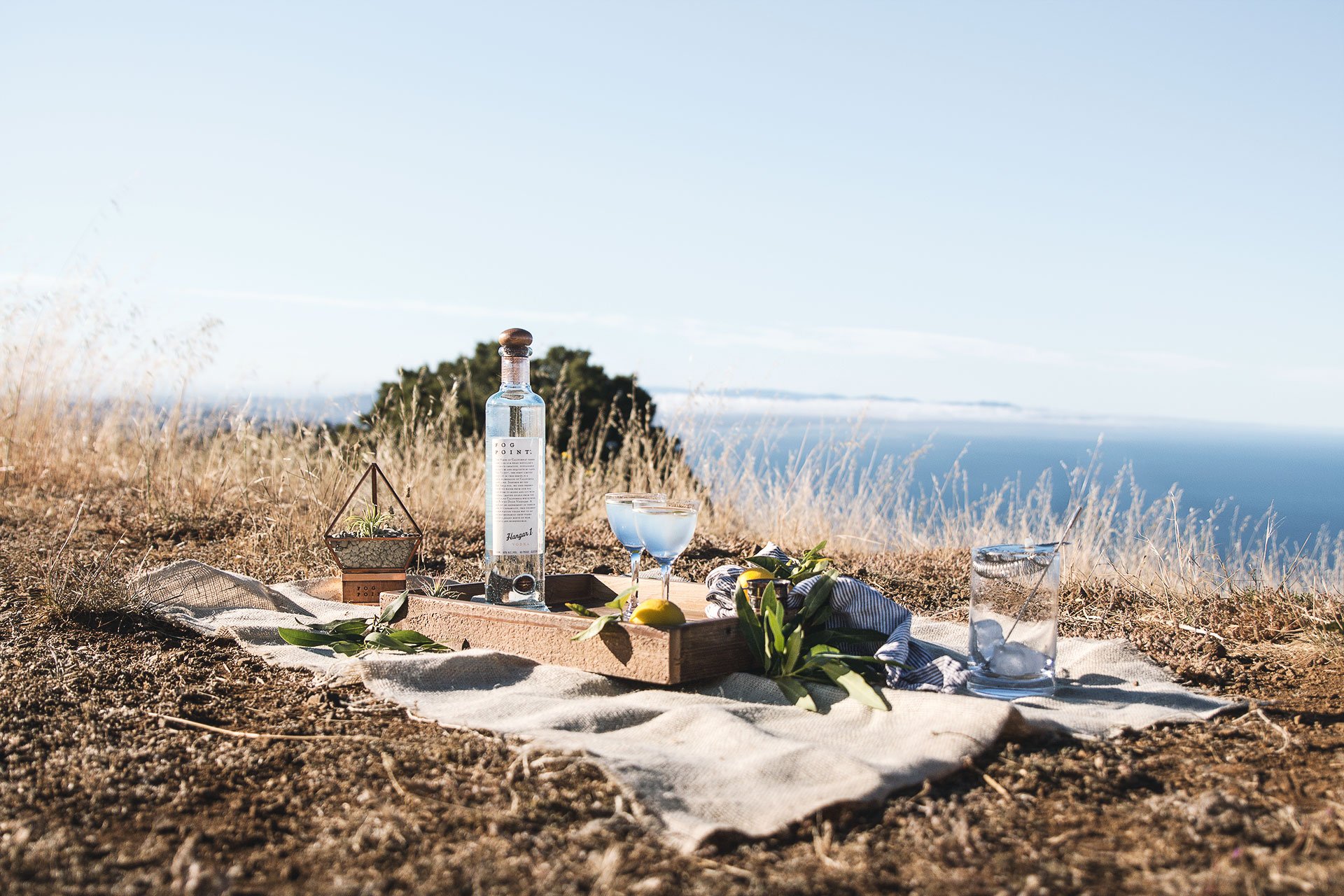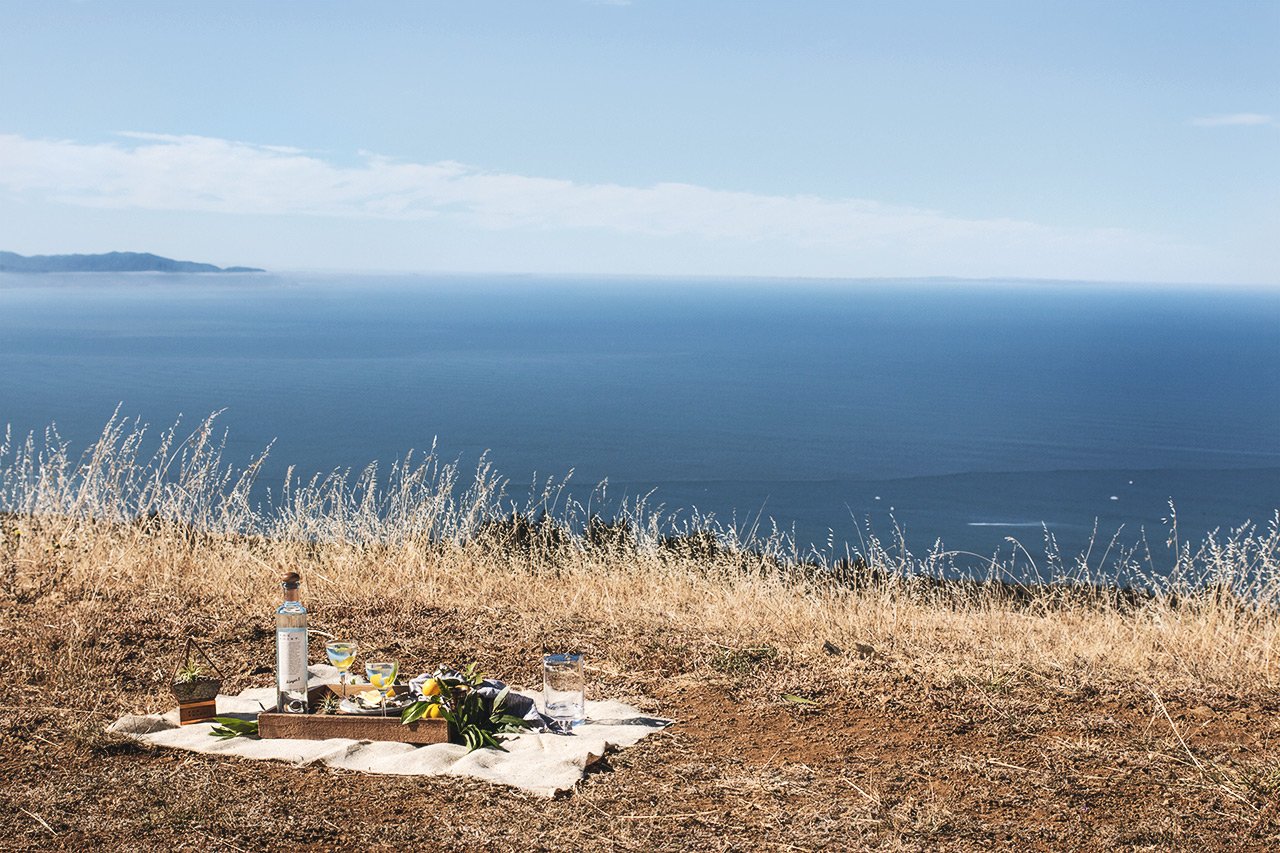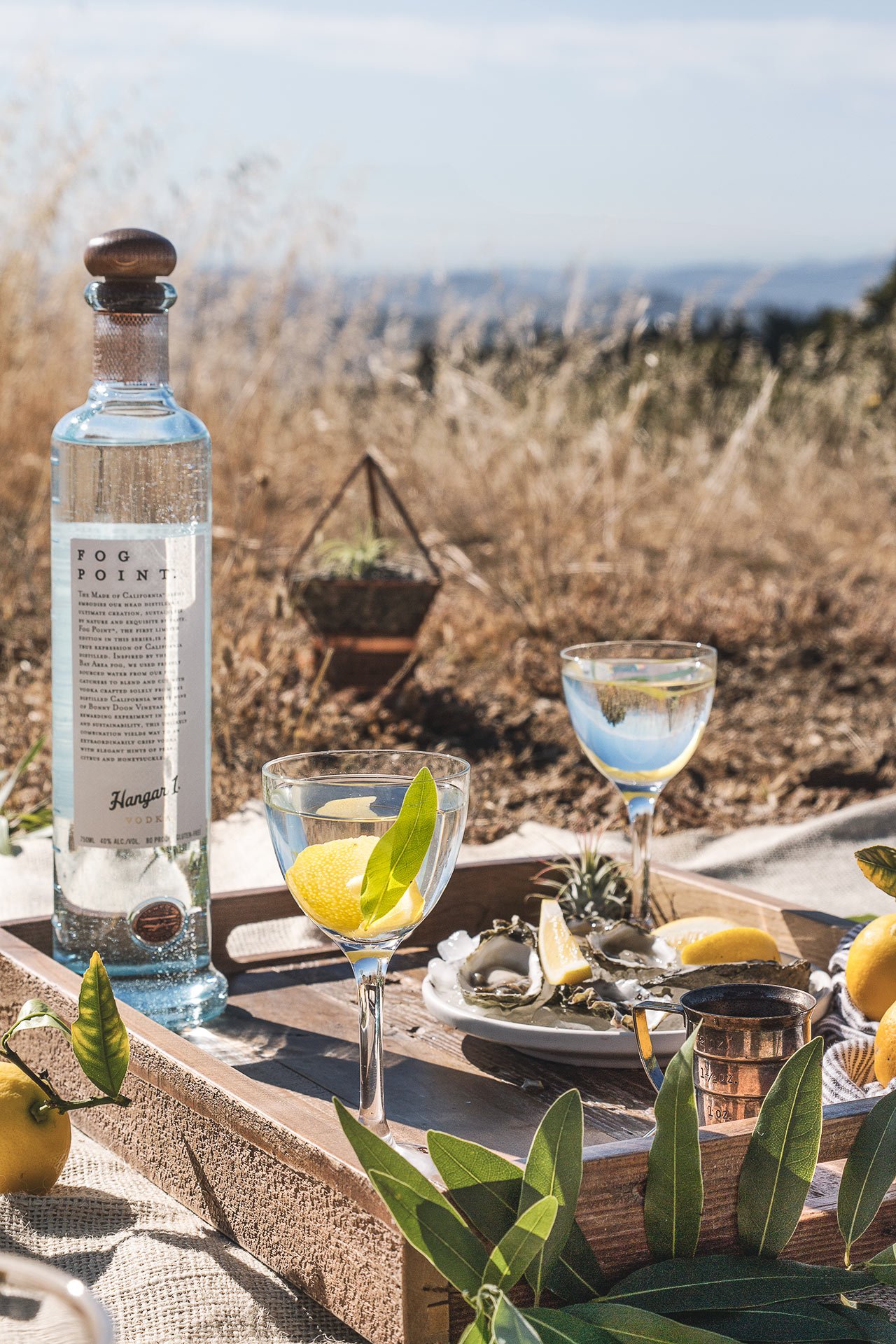 INSTRUCTIONS
Bay Laurel Martini
Add Fog Point Vodka and vermouth to a mixing glass. Fill mixing glass with ice and stir for 30 seconds. Strain into a chilled Nick and Nora glass, garnish, and serve!
Bay Laurel Vermouth
Rinse the bay leaves. Combine the vermouth and the bay leaves in an airtight jar and place in the refrigerator for up to one week before removing the leaves.
(Images by HonestlyYUM. This post is sponsored by Hangar 1 Vodka. Thank you for supporting the brands that keep HonestlyYUM up and running!! Opinions are our own.)