Wow, what a weekend!! After watching an incredible Warriors comeback win on Saturday night, I woke up to a text from a friend saying that he had a ticket to game 7 with my name on it 😮. There was no way I was going to pass up the opportunity to attend a playoff game, let alone a game 7. I'm a lifelong Warriors fan, so I still remember that for 19 straight years we didn't even make the playoffs. Fortunes are fickle in the sports world. Best to enjoy the good times while they last. Other than watching sports, the rest of my weekend was filled with birthday celebrations (happy birthday Arthur!!), early mornings at the park with Fiona, and sipping cold drinks in the sun.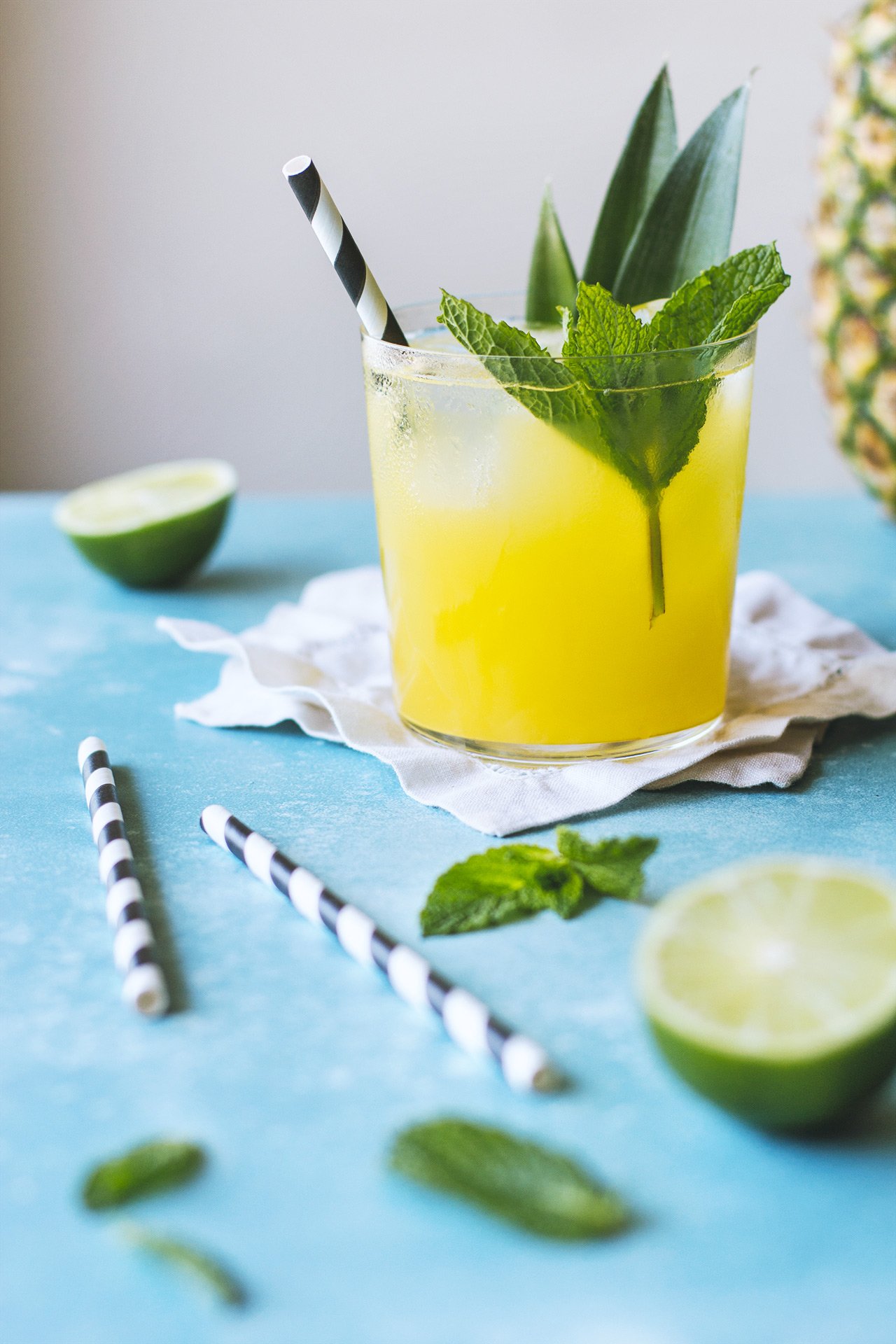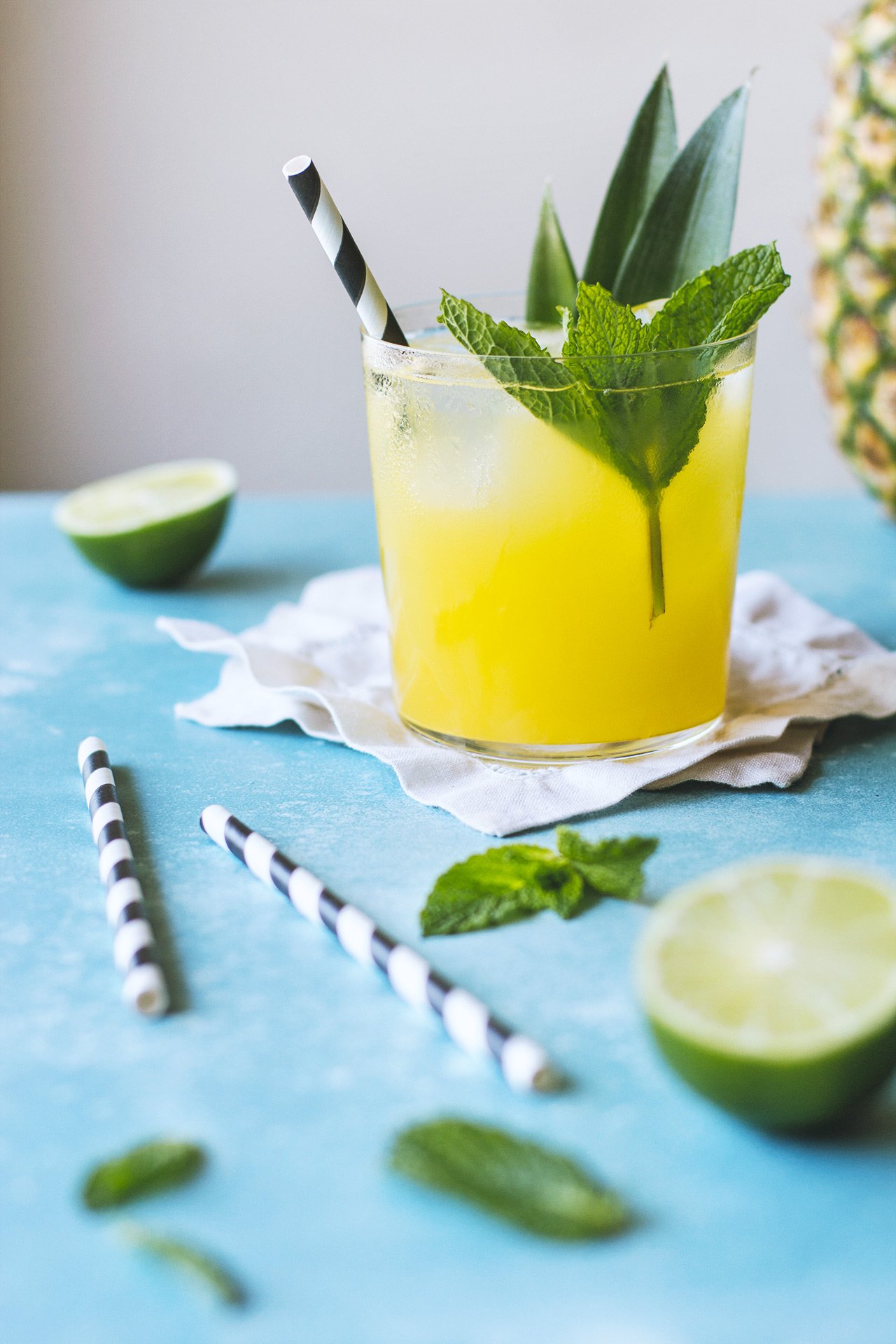 I first had these pineapple mint coolers a few weeks ago at Erica's, and they were so refreshing that I knew I had to make them myself for Memorial Day weekend. As with any agua fresca, the sweetness will vary significantly depending on each particular fruit, which is why I highly recommend you sweeten to taste after juicing. The pineapples in the batch I made this weekend were very sweet, and ended up not needing simple syrup at all. Lastly, feel free to add a shot of rum – perfect for these ingredients! Just sayin'. Go Warriors!!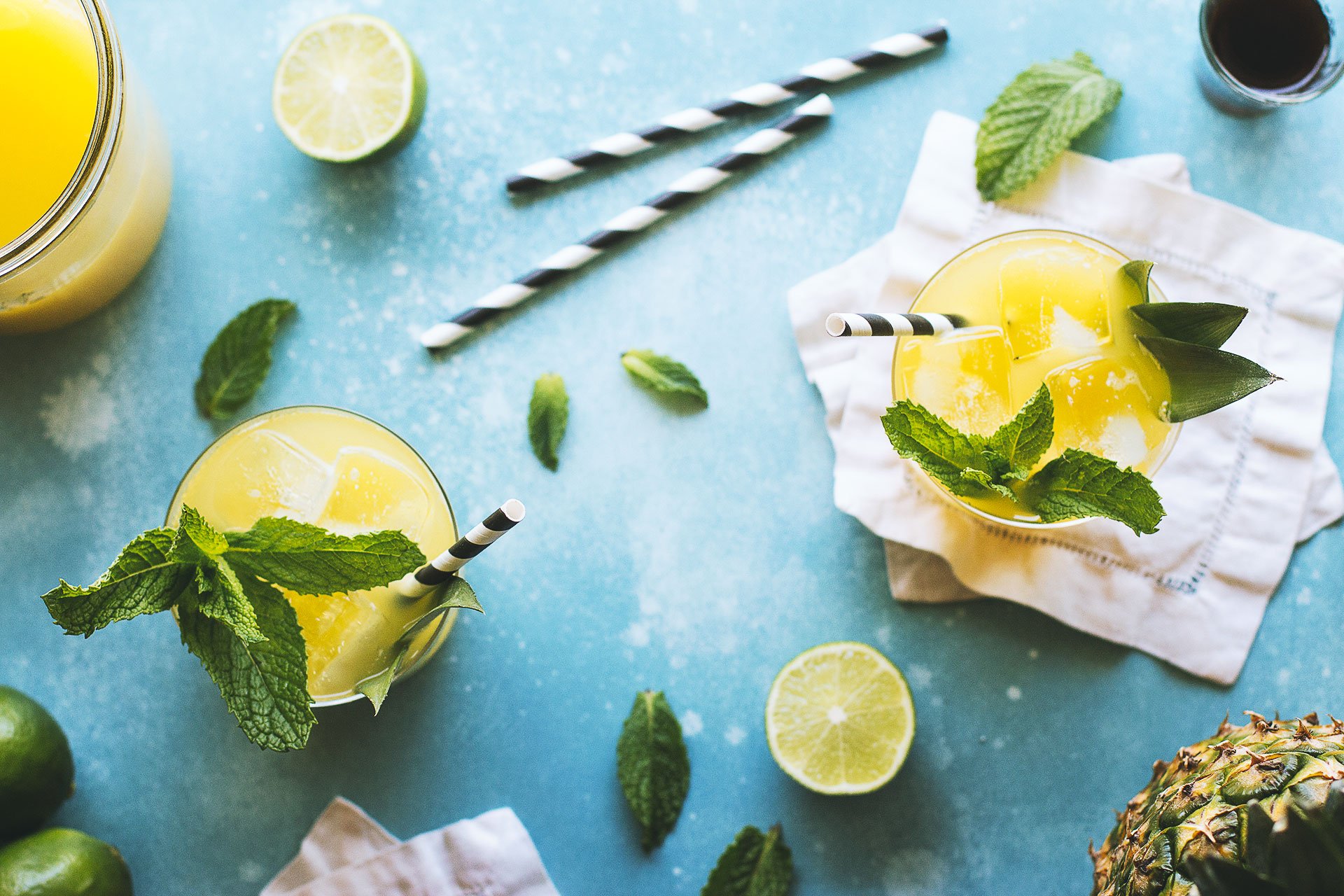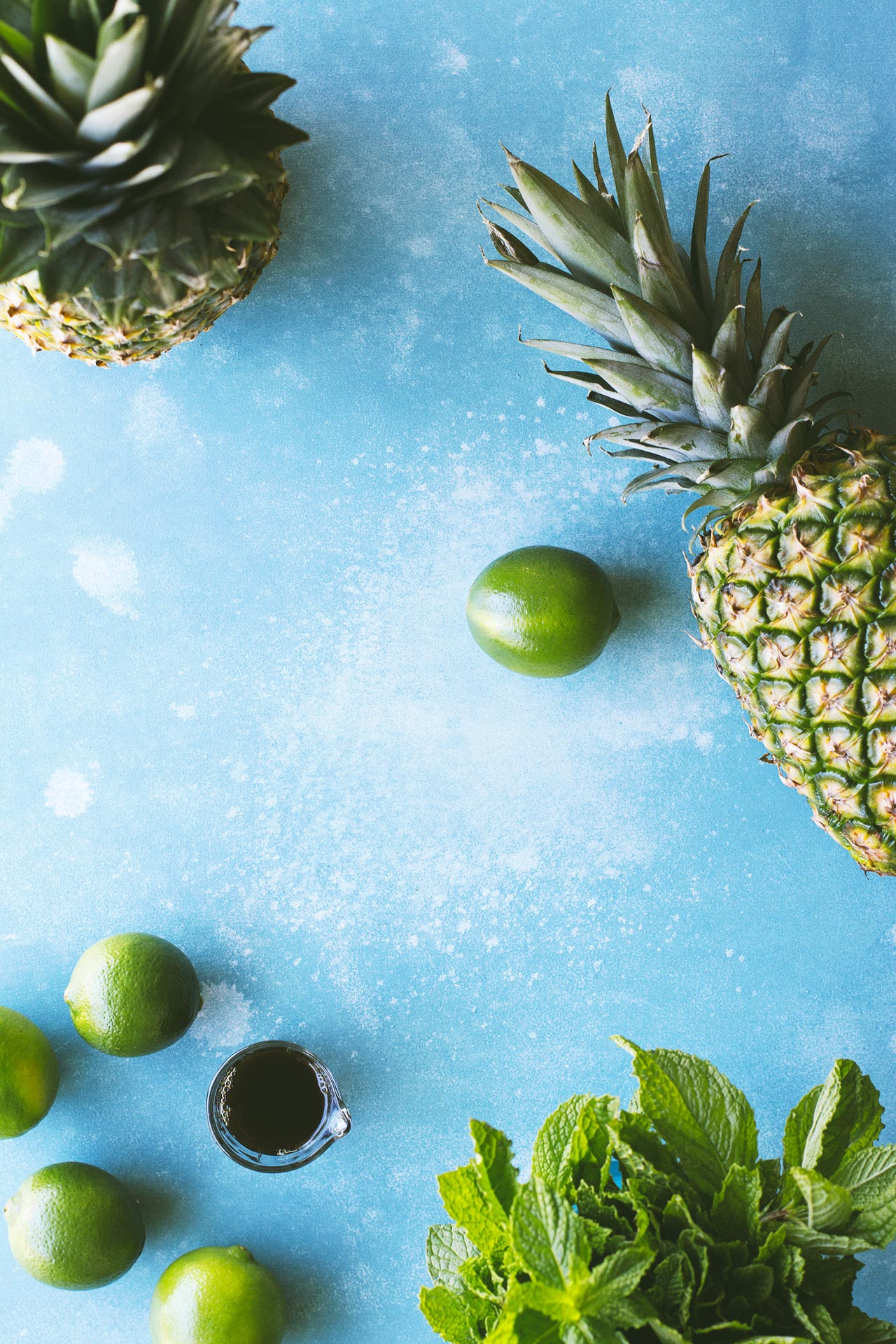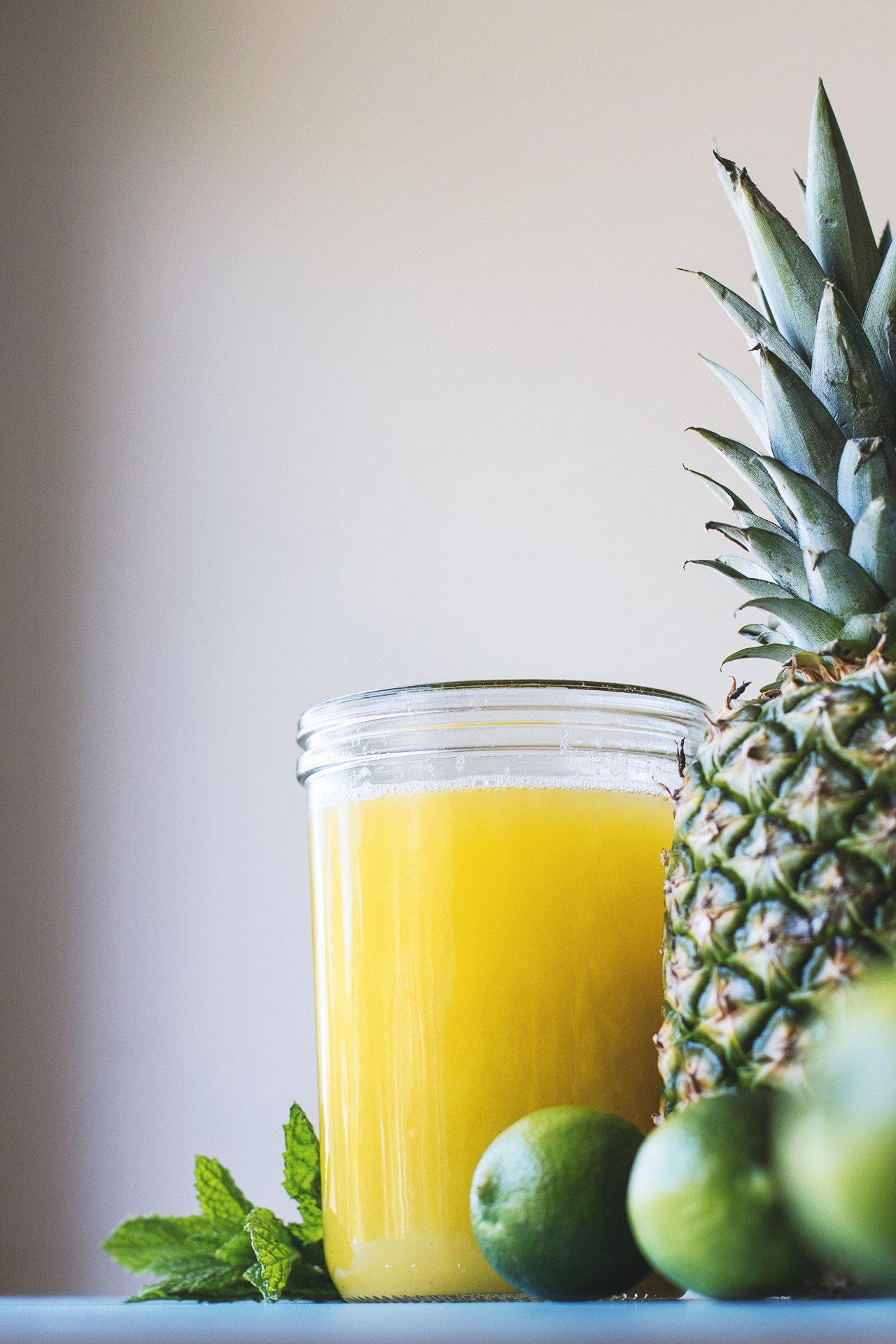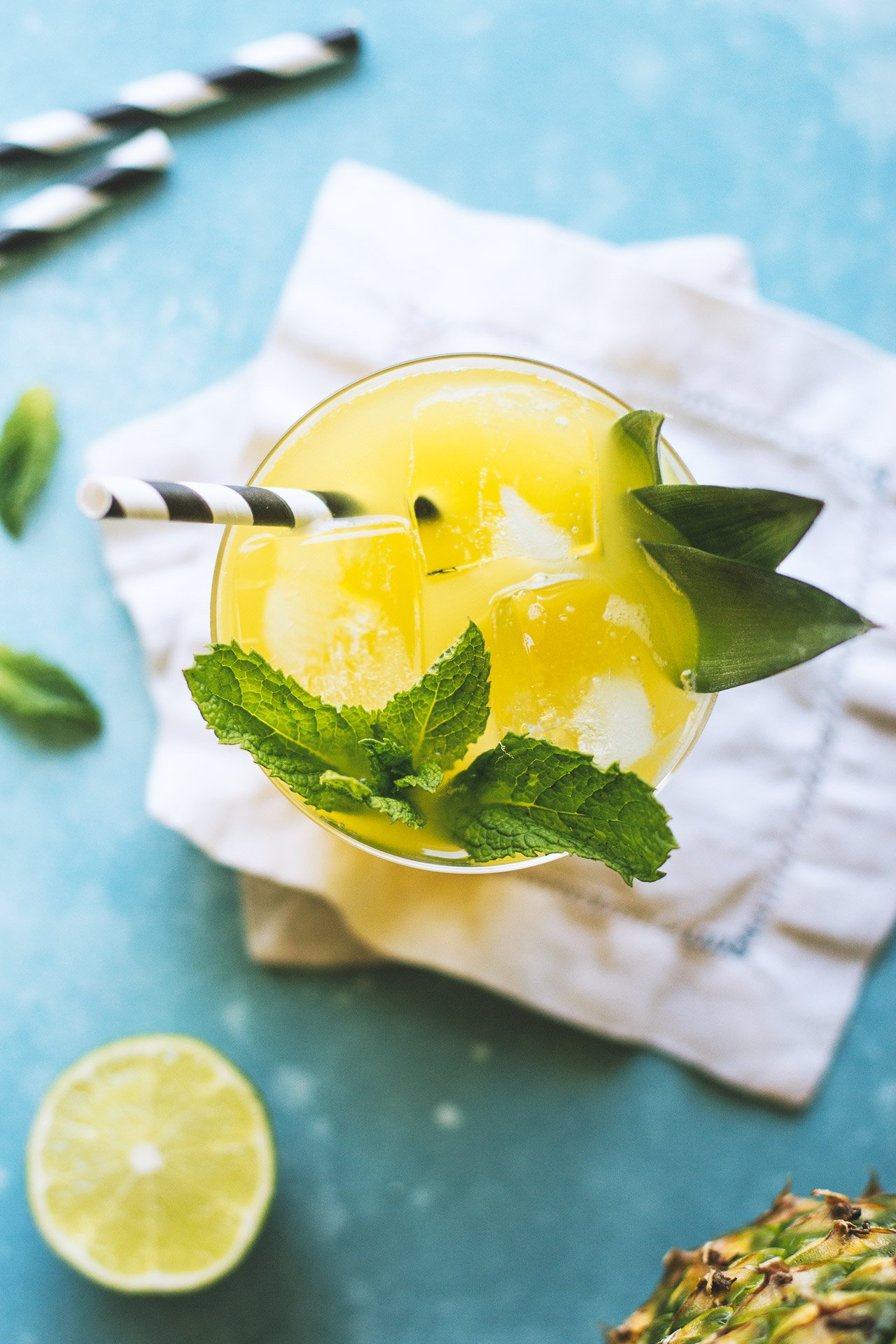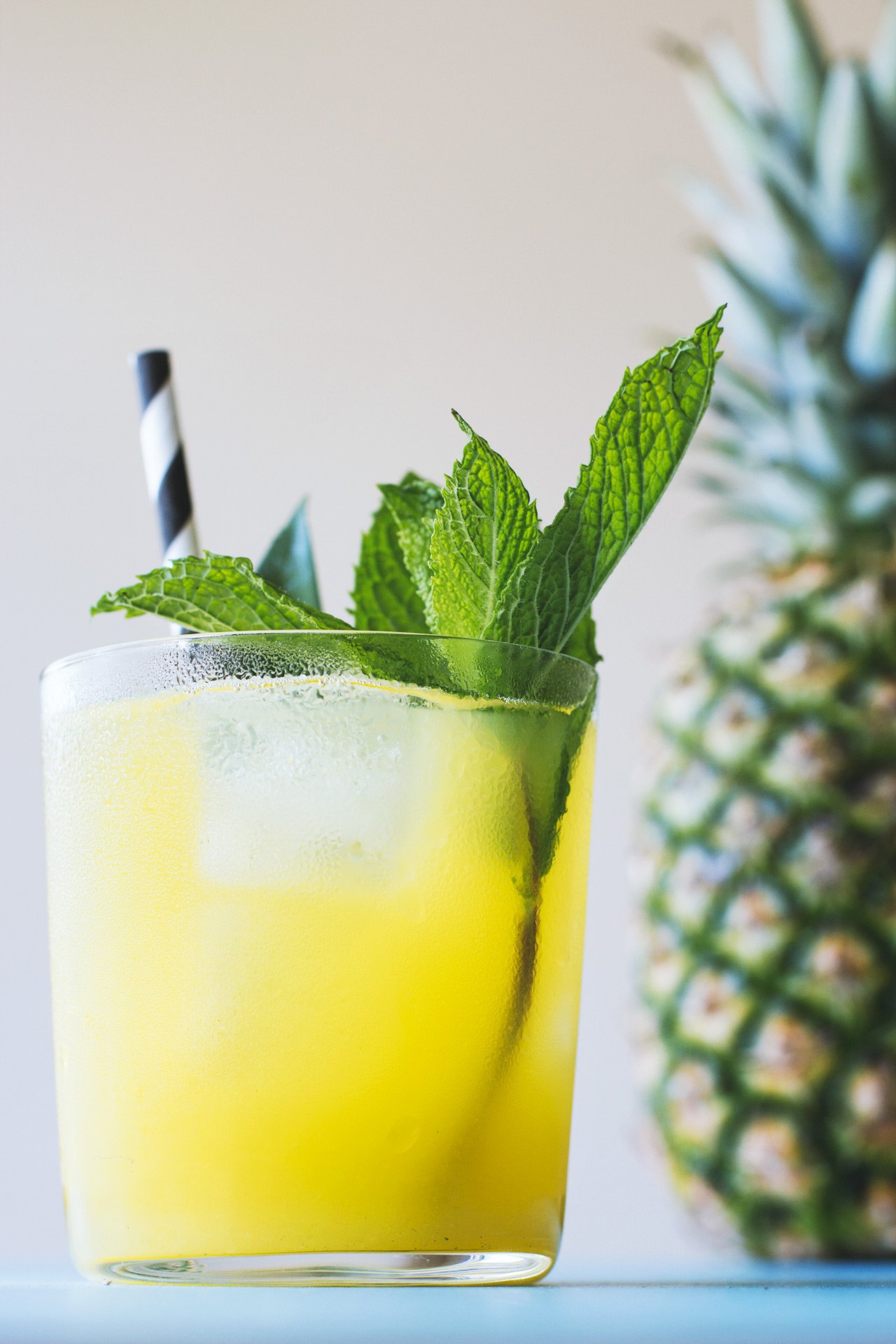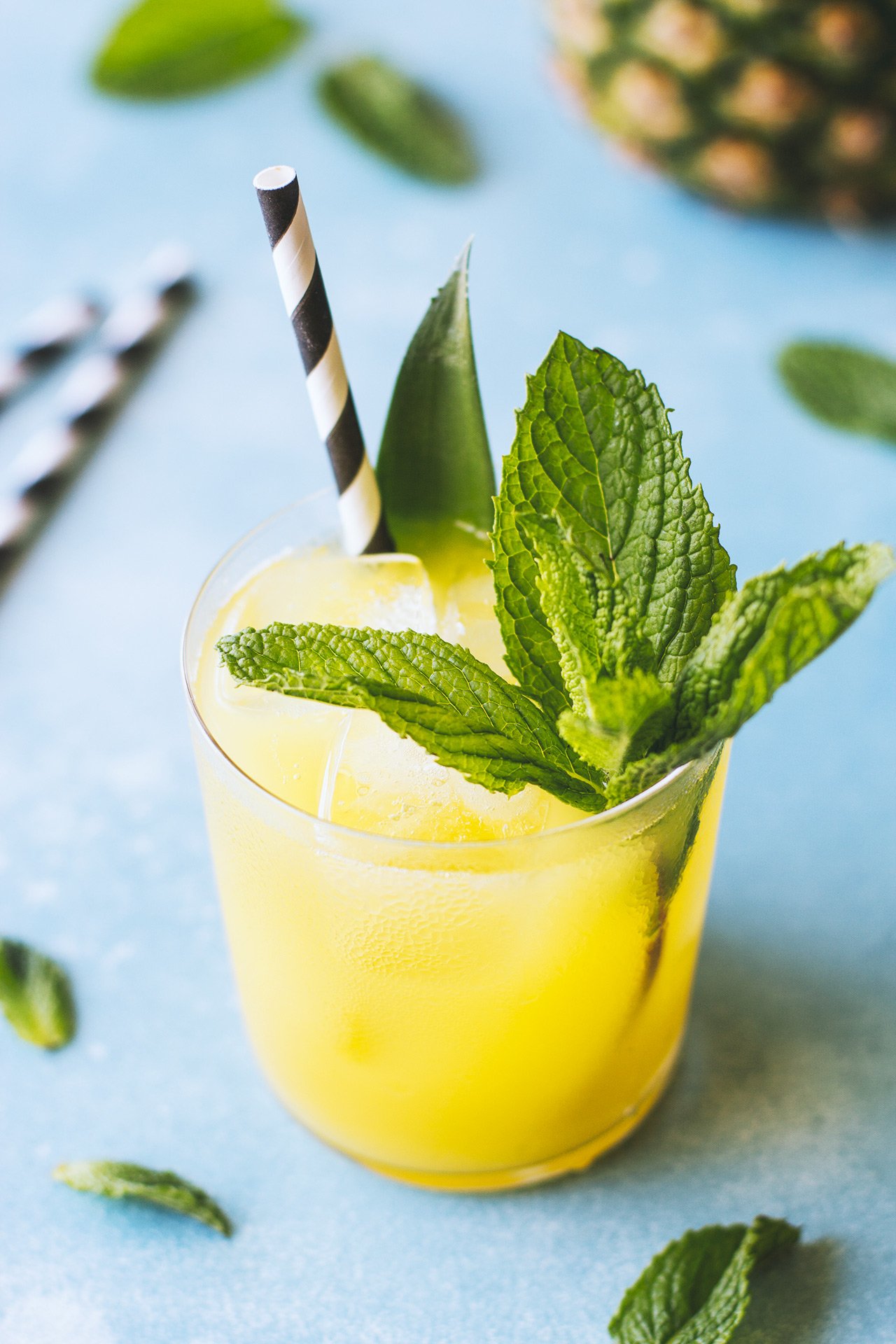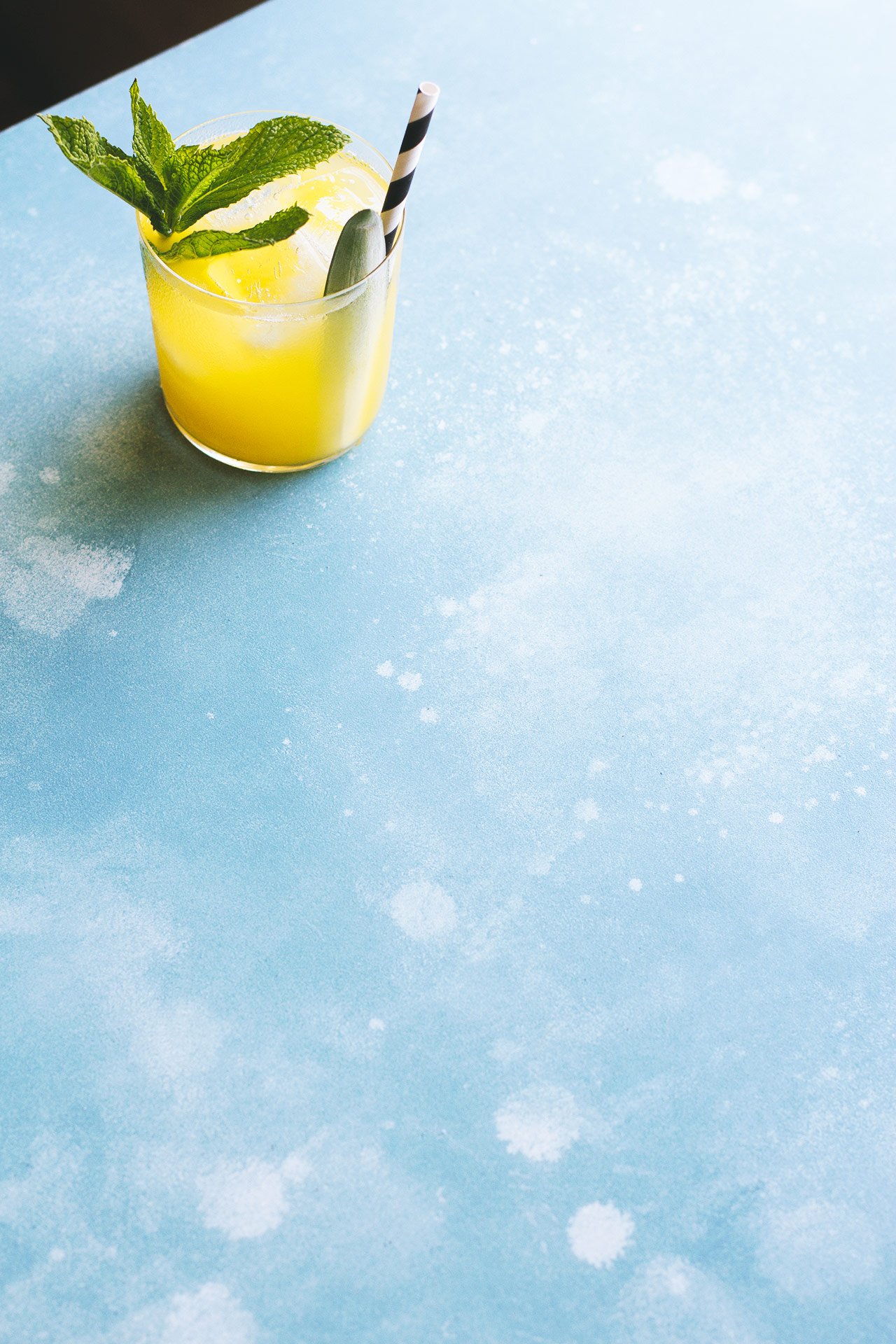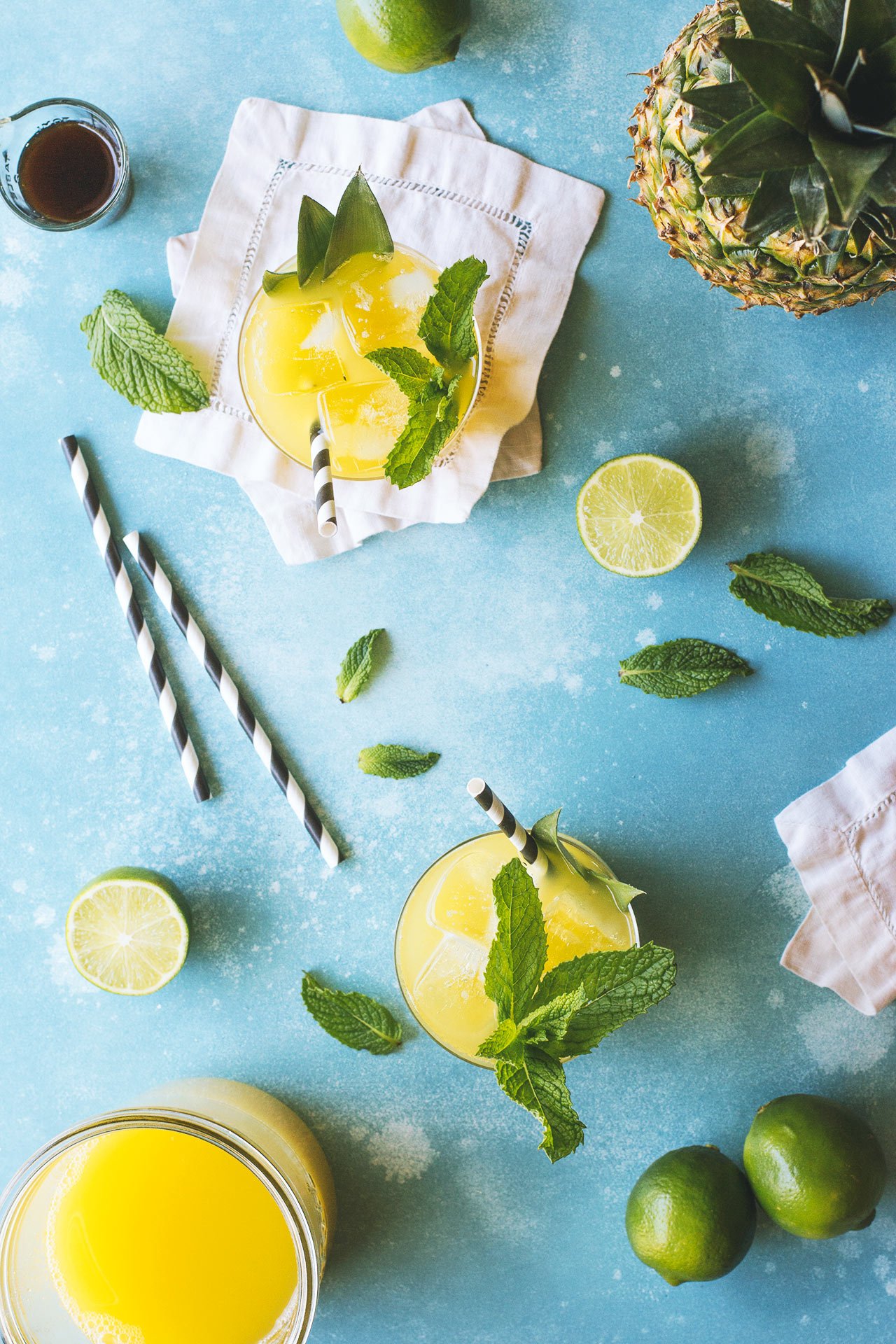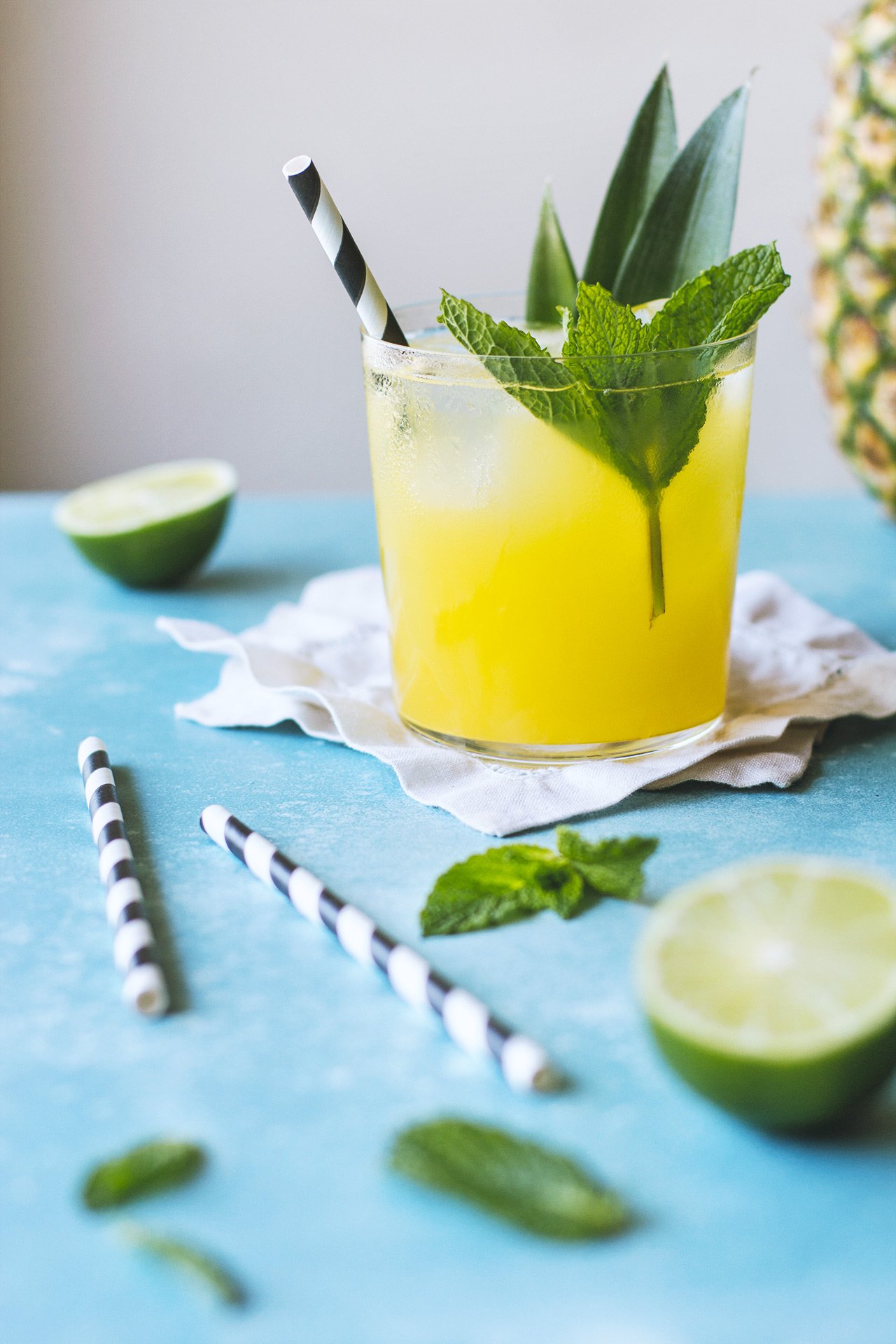 INSTRUCTIONS
Skin pineapples and cut into spears, removing the core. Pick mint leaves from the stem. Add both pineapple spears and mint leaves to a juicer. Strain through a fine-mesh strainer to remove extra pulp.

Add lime juice and vanilla extract, and stir to combine. Taste the mixture and add simple syrup as desired, adjusting sweetness to taste. Depending on how sweet your pineapple is, you may not need to use any added sweetener at all. If the juice is already too sweet, add more lime juice.

Store in a airtight container in the refrigerator until ready to serve.

Serve over ice and garnish with a sprig of mint and a few pineapple leaves.
(images by HonestlyYUM)