If you follow us on Instagram, you might have noticed that I was just in New Orleans. I took my dad for his 60th birthday, and it was nothing short of magical . . . the history, the architecture, the food, the drink, the music!! Gahhh, I'm having serious withdrawals. Look out Joy, I just might have to move in next door!

I'm definitely planning on adapting a recipe or two from some of the food/drink we had in NOLA. A beignet recipe of some sort is a given. A duck fat sazerac should probably happen sooner rather than later. Oh, and I really want to try my hand at the chicken and waffles with andouille gravy that I had for brunch at Café Amelie. SO good!! In the meantime, all of that will have to wait, because this week in honor of St. Patty's day I made you Guinness waffles. I hope they'll suffice. Indeed, I think they're comparably yummy. Especially when smothered in Irish whiskey cream and candied pecans. Definitely my kinda breakfast!






(images by HonestlyYUM)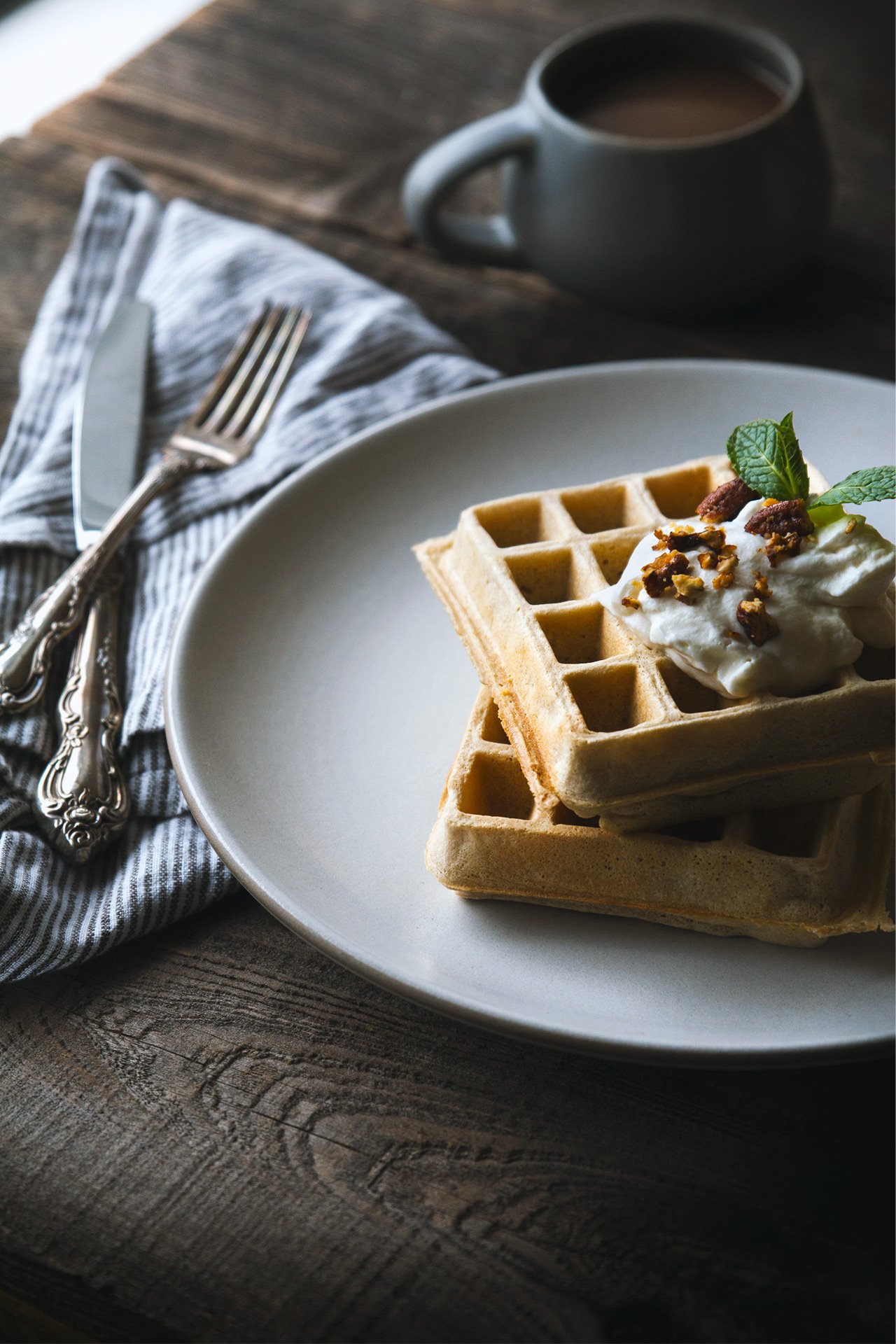 INSTRUCTIONS
Waffles
Sift flour, salt, and baking powder together in a medium bowl.

Make a well in the center of the dry ingredients and add the egg yolks, milk, and beer. Whisk thoroughly to combine.

While still whisking, slowly add in the melted butter.

In another bowl, beat the egg whites until soft peaks form.

Fold the egg whites into the batter.

Cook in your waffle iron according to the manufacturer's instructions, time will vary depending on the waffle iron.

Serve, topped with cream, candied pecans, and mint sprig.
Irish Whiskey Cream
Beat all ingredients together until soft peaks form.  Chill until ready to use.