Testing new cocktail recipes isn't nearly as exciting as it sounds. Especially considering that I tend to recipe test in the morning. The last thing I want/need to be doing is drinking alone at 9am. What might seem like an entertaining day at the office can quickly transform into me drooling on the living room floor in front of Family Feud reruns. [Side note: I've been watching Family Feud since the Ray Combs days, and I have to say Steve Harvey tops my list of hosts – yes, including Richard Dawson. Don't even get me started on Louie Anderson.]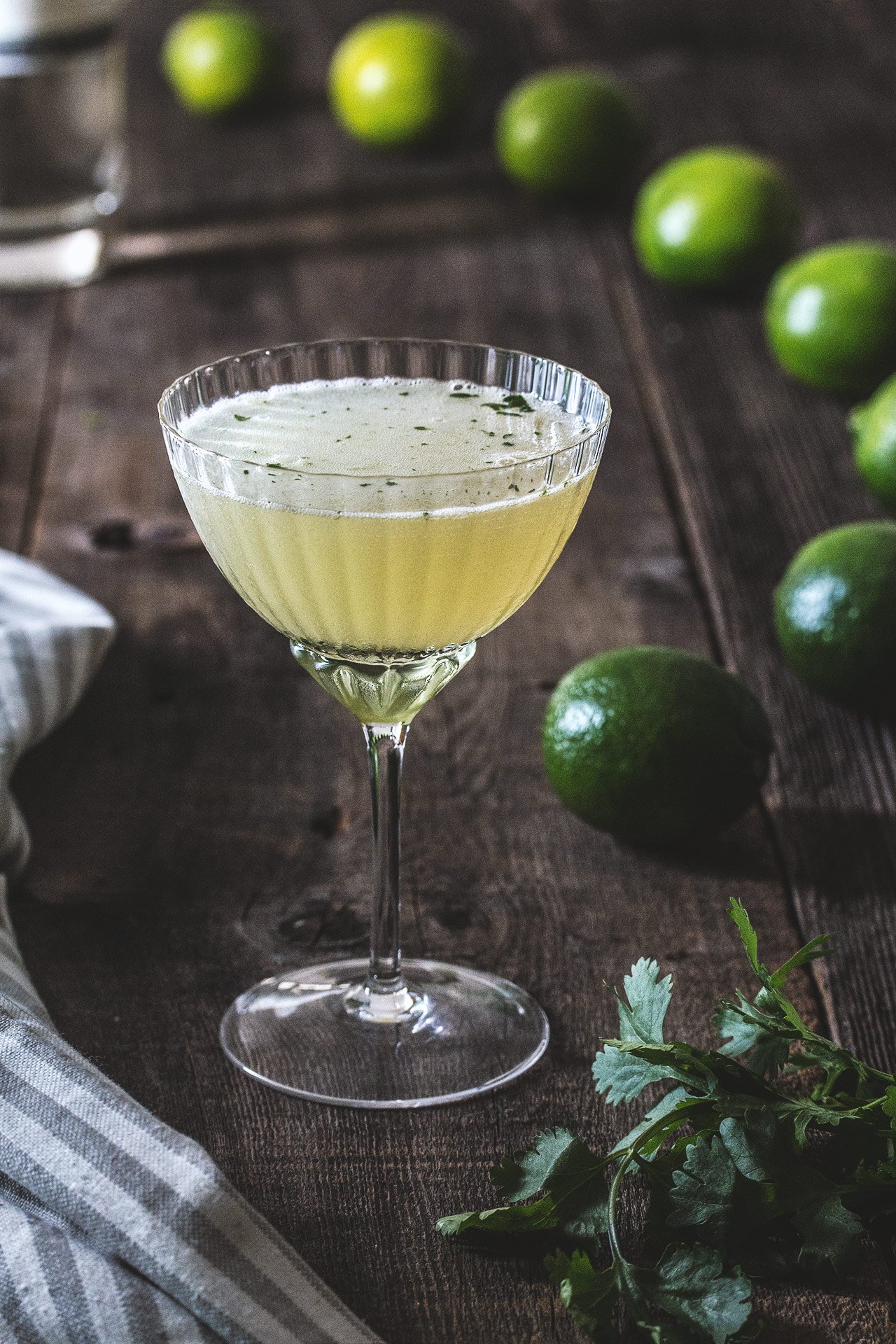 That said, it's inevitable that after a while my palate begins to tire. Whether it's the acid, the sugar, or ultimately the alcohol, I often don't trust my tastebuds by the end of the day. Audrey to the rescue!! Not only does she have a remarkably discerning palate, but she happily welcomes a freshly shaken beverage after work – a luxury I had to live without during her pregnancy. No bueno! So, when I handed her my latest concoction, and she promptly declared it one of the best cocktails she's had in years, I took notice.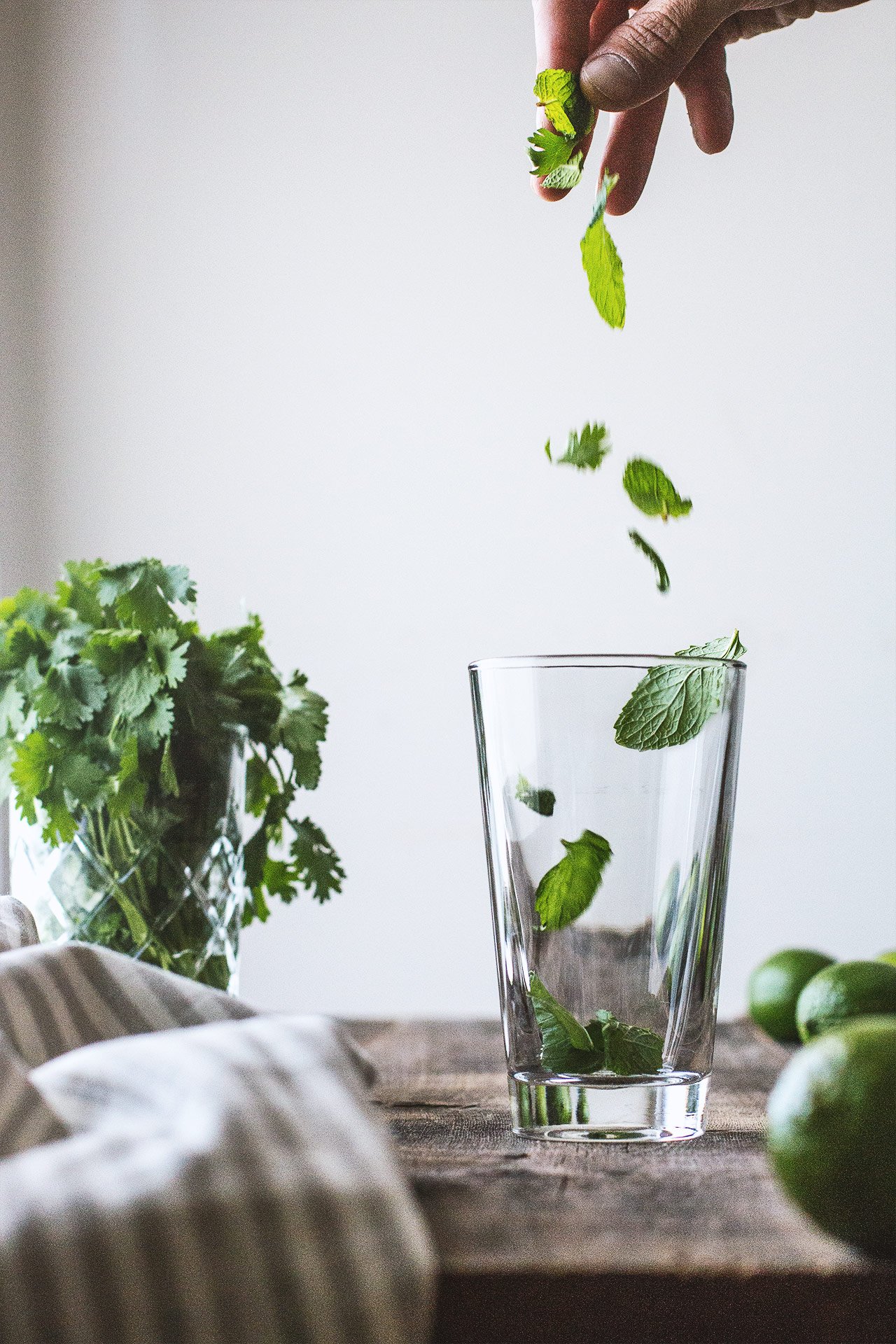 The star of the drink is certainly the St. George Green Chile Vodka. Each sip contains an insane amount of vibrant green chile flavor. Super compelling stuff!! For this reason, I wanted to pair with simple flavors that would keep the chile as the star, but subtly complement in their own way. Lately, we've been making a ton of dishes from Plenty, where mint and cilantro are often used in combination. Unfortunately, mixing herbs is less common in cocktails, yet thankfully was just what this recipe needed. I hope you give it a try, and at very least pickup a bottle of green chile vodka. It would probably make for a mean bloody mary. Just saying . . .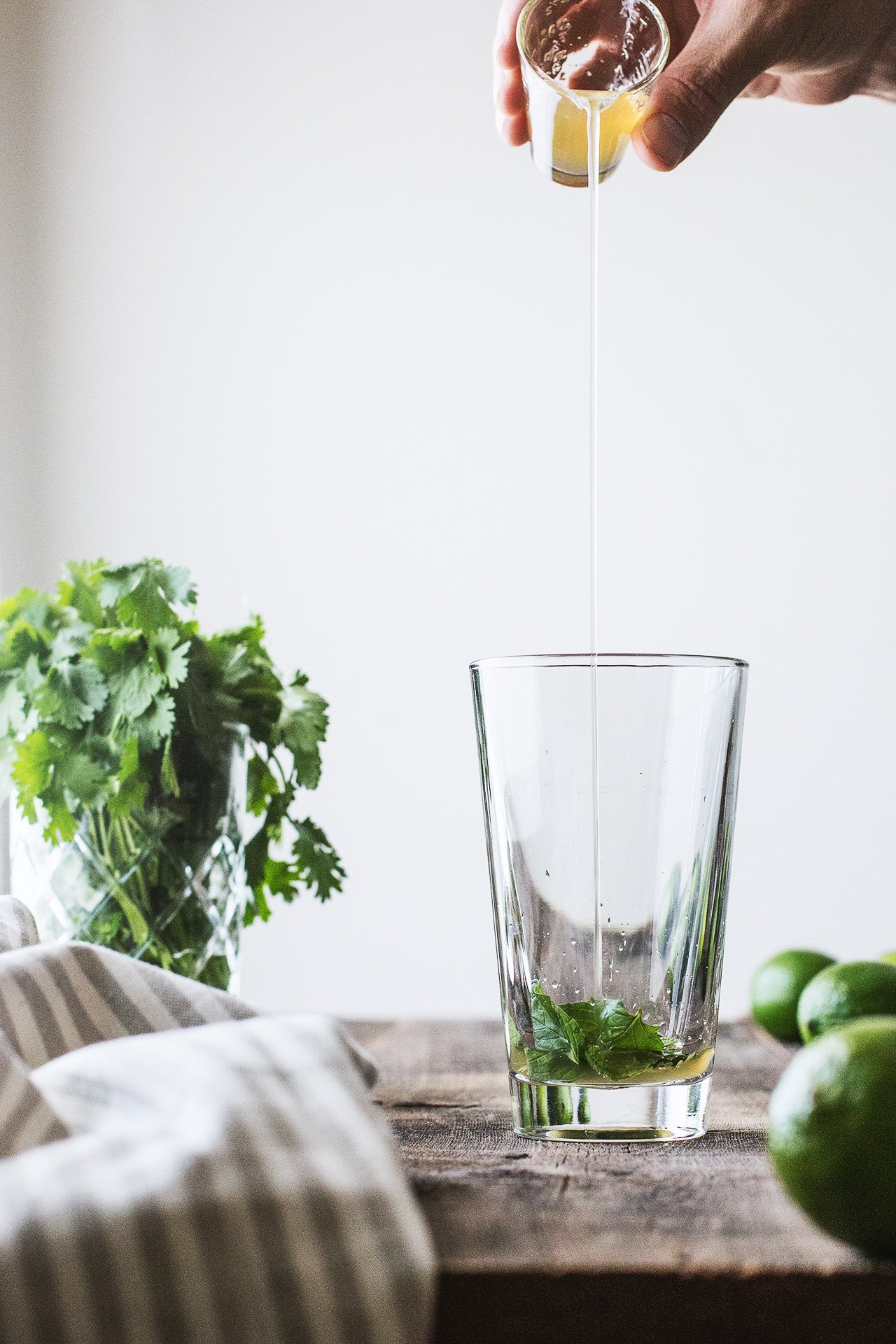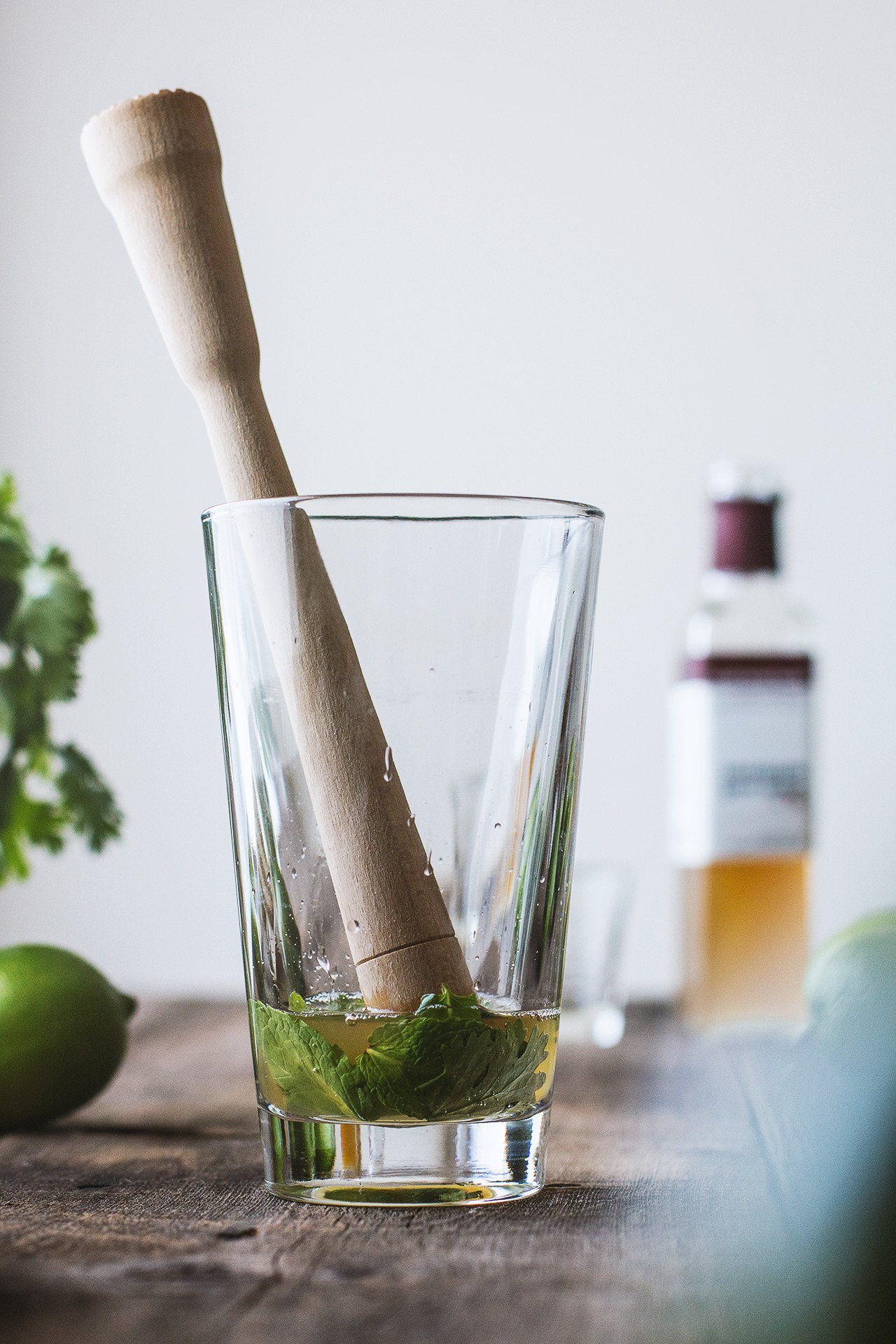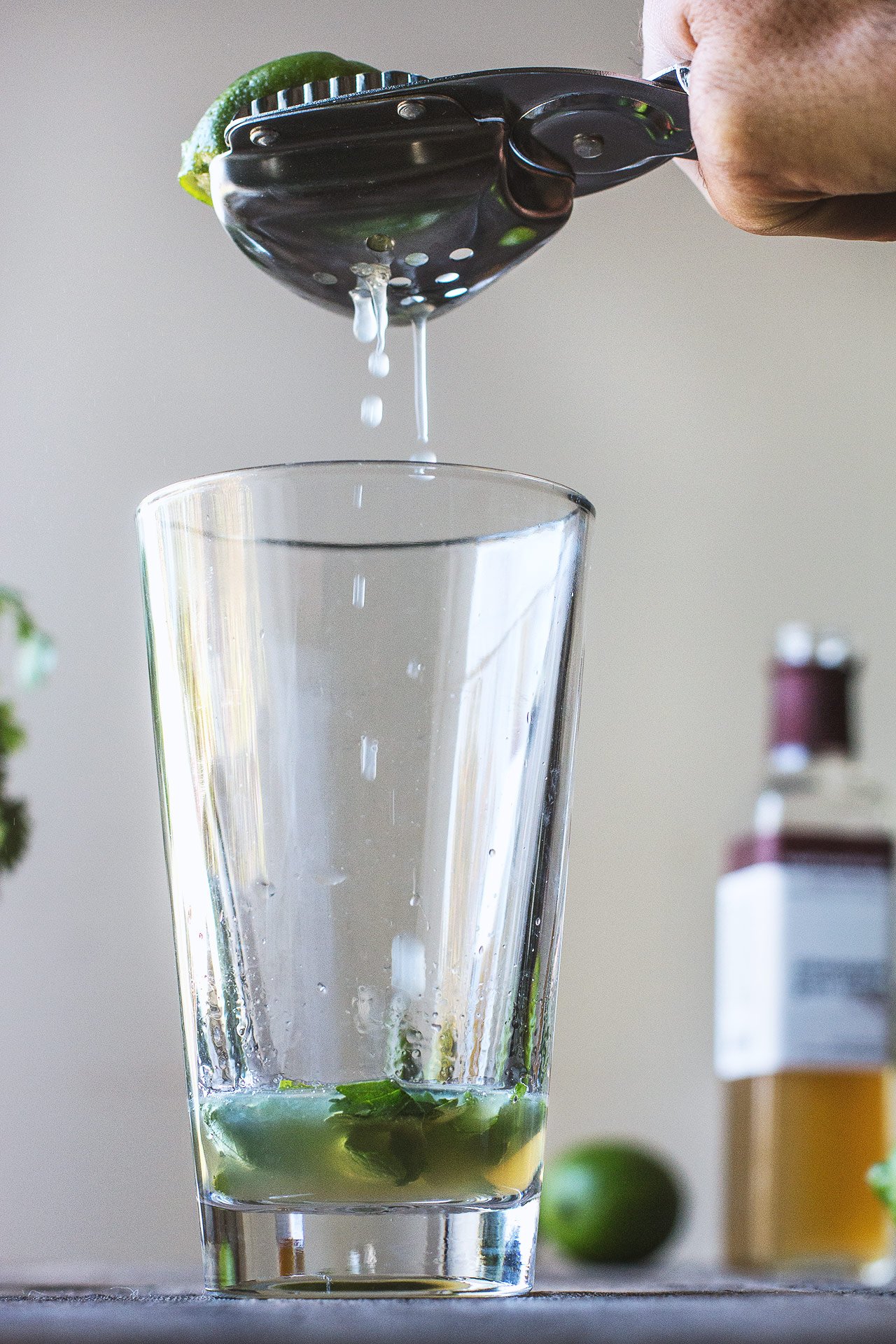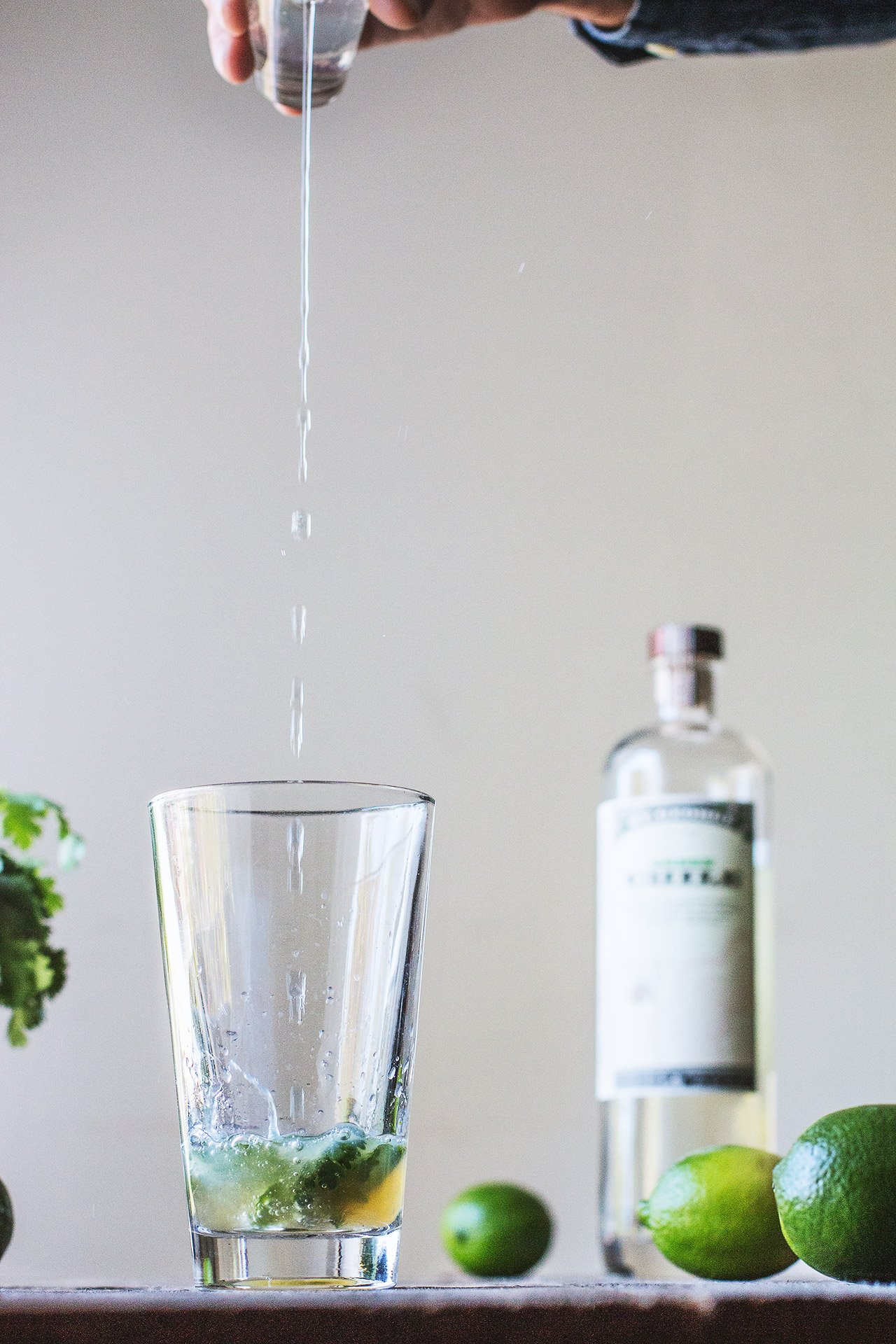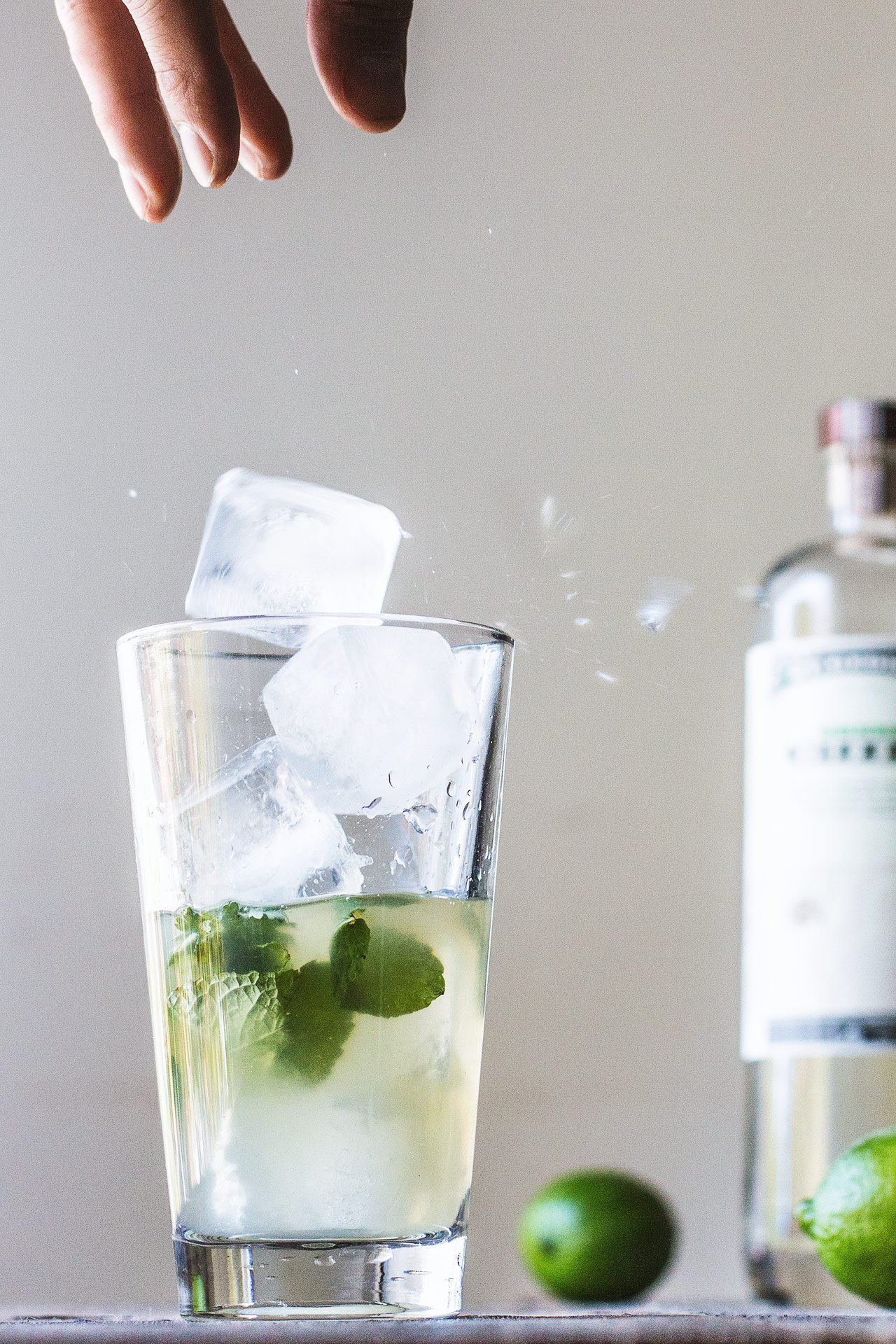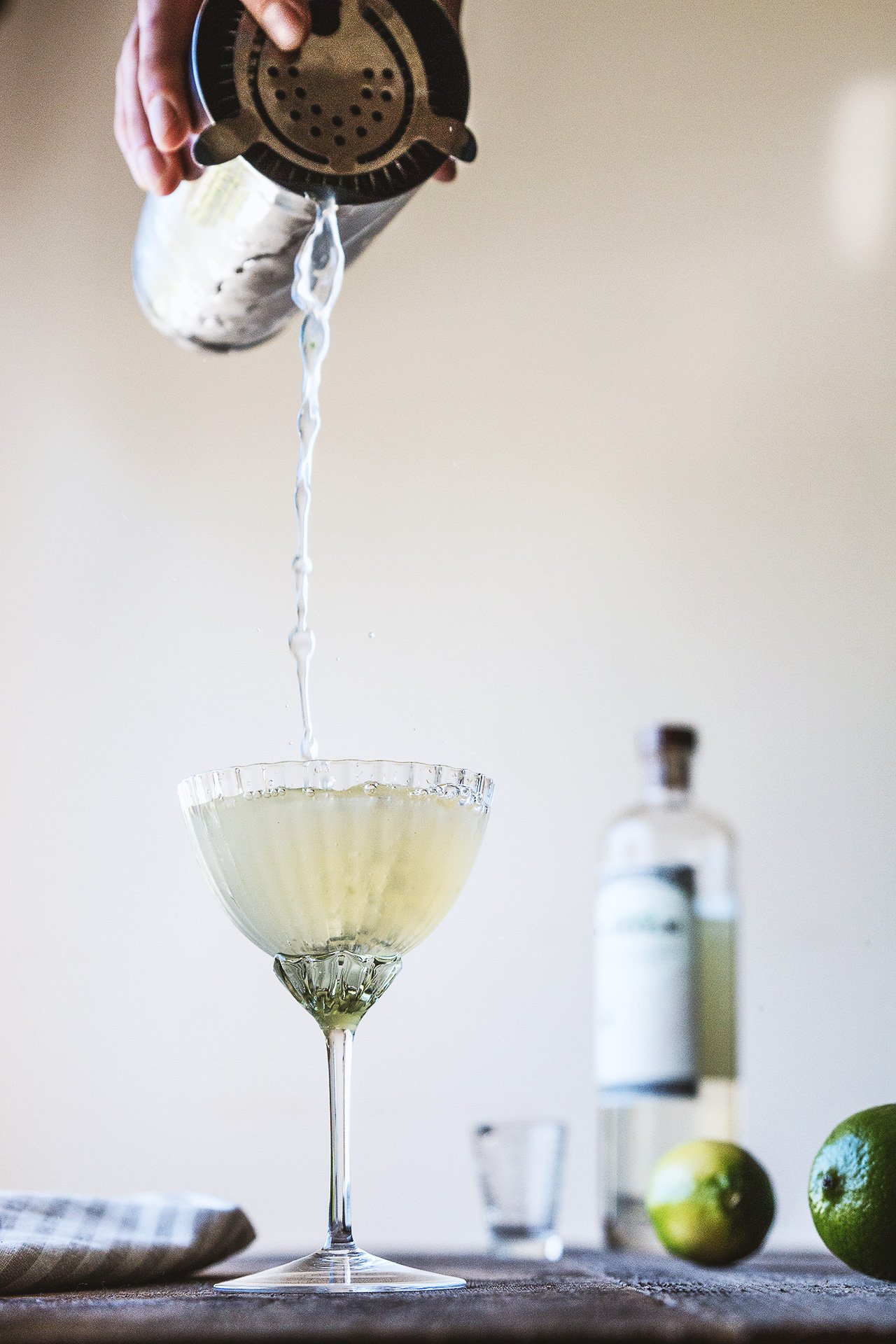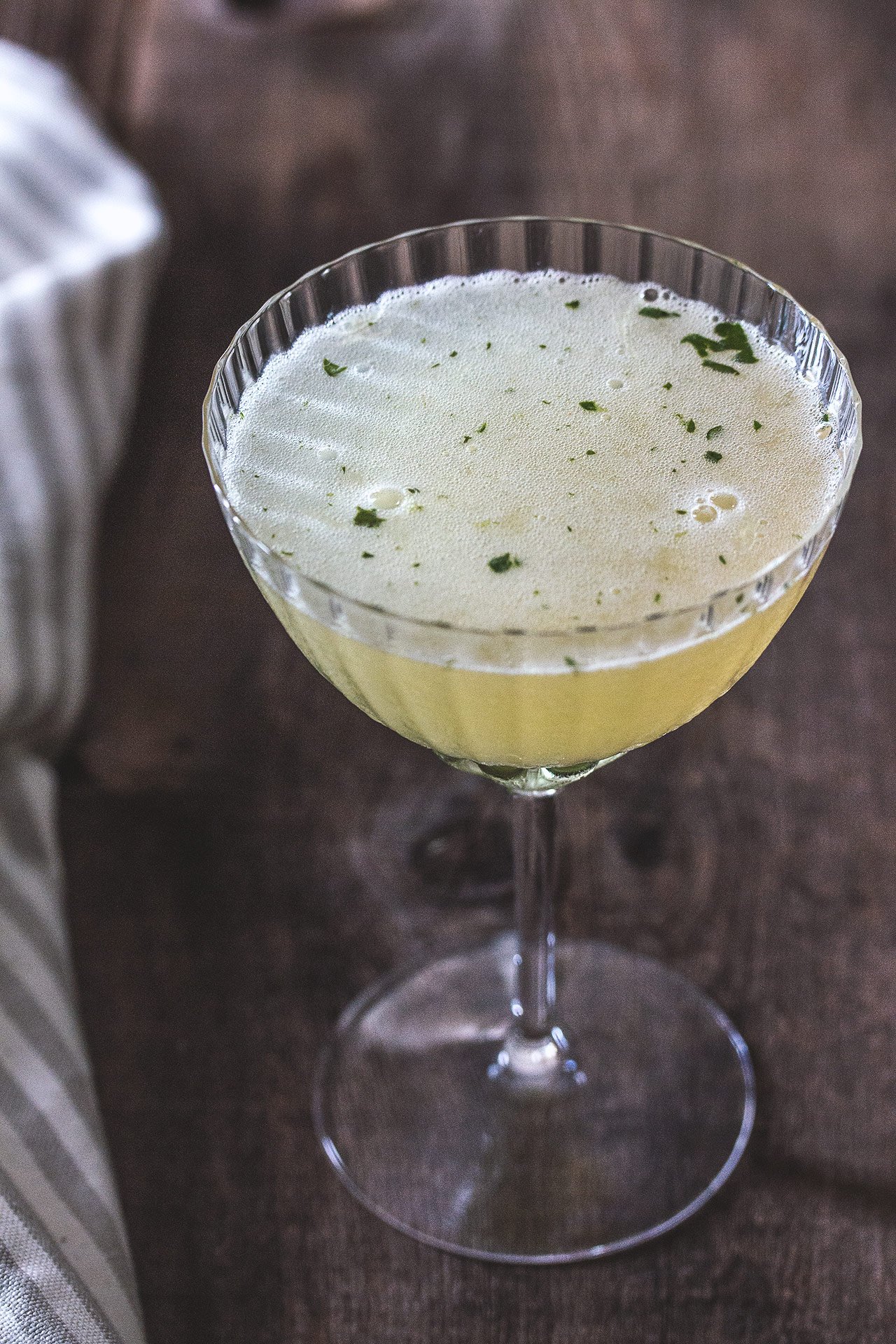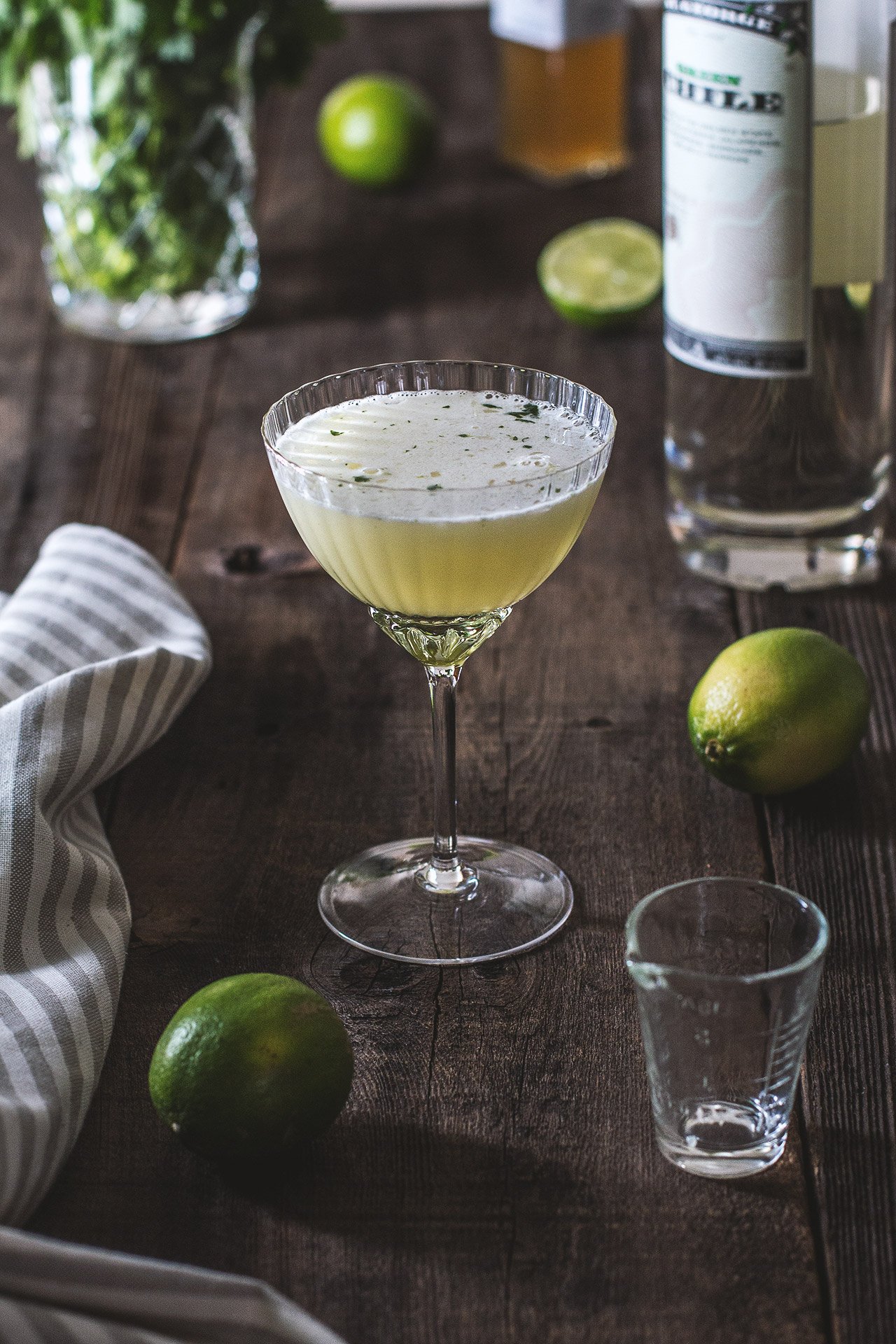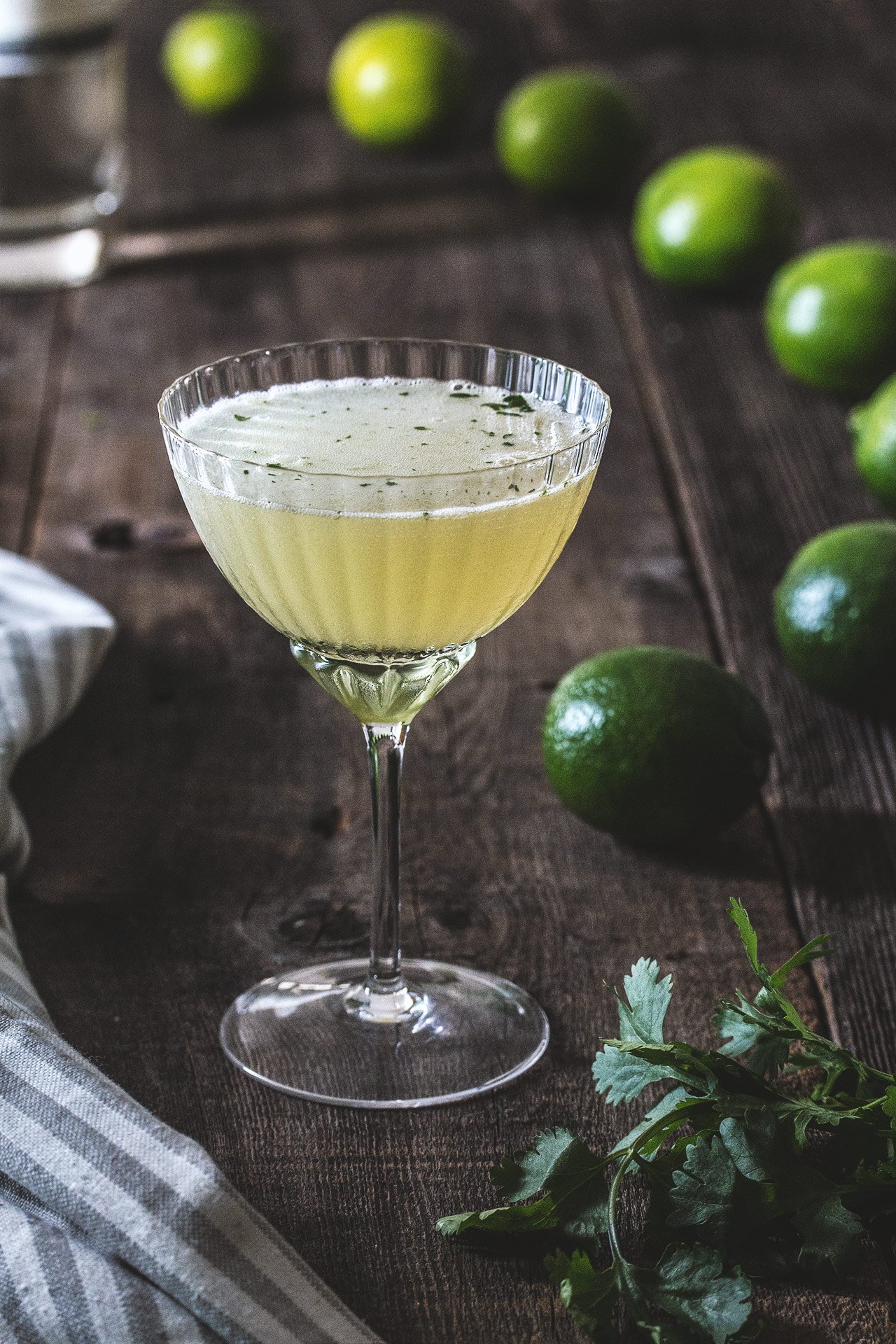 INSTRUCTIONS
Add the mint and cilantro into the bottom of a mixing glass, top with the pineapple gum syrup, and gently muddle.

Add the lime juice and vodka.

Fill the mixing glass with ice, top with a shaking tin and shake vigorously for a full 10 seconds.

Strain into a chilled coupe glass and serve (double strain if you want to remove any tiny bits of herbs).
(images by HonestlyYUM)
[linktopost slug="st-george-spirits"]