Fall is officially here (honestly, hooray!) and just this year, we've started a new family tradition: apple picking! I can't think of a better way to celebrate the start of my favorite season – plus, it's so fun to see my toddler pluck ripe apples from trees, all while grinning from ear to ear and attempting to take just a single bite out of each one. So with 15 pounds of honeycrisps, and enough apples in our bellies to keep the doctor away for years, how can one not make the obligatory apple pie? Since I'm not a huge fan of your standard fruit pie, with it's far too sweet and mushy filling, I thought I'd challenge the norm with this open face apple pie. Not only is it gorgeous, it's delicious. The way the fruit is arranged allows it to bake and caramelize evenly, maintaining the integrity of the apple. I won't have apple pie any other way. And there you have it friends, another family tradition created.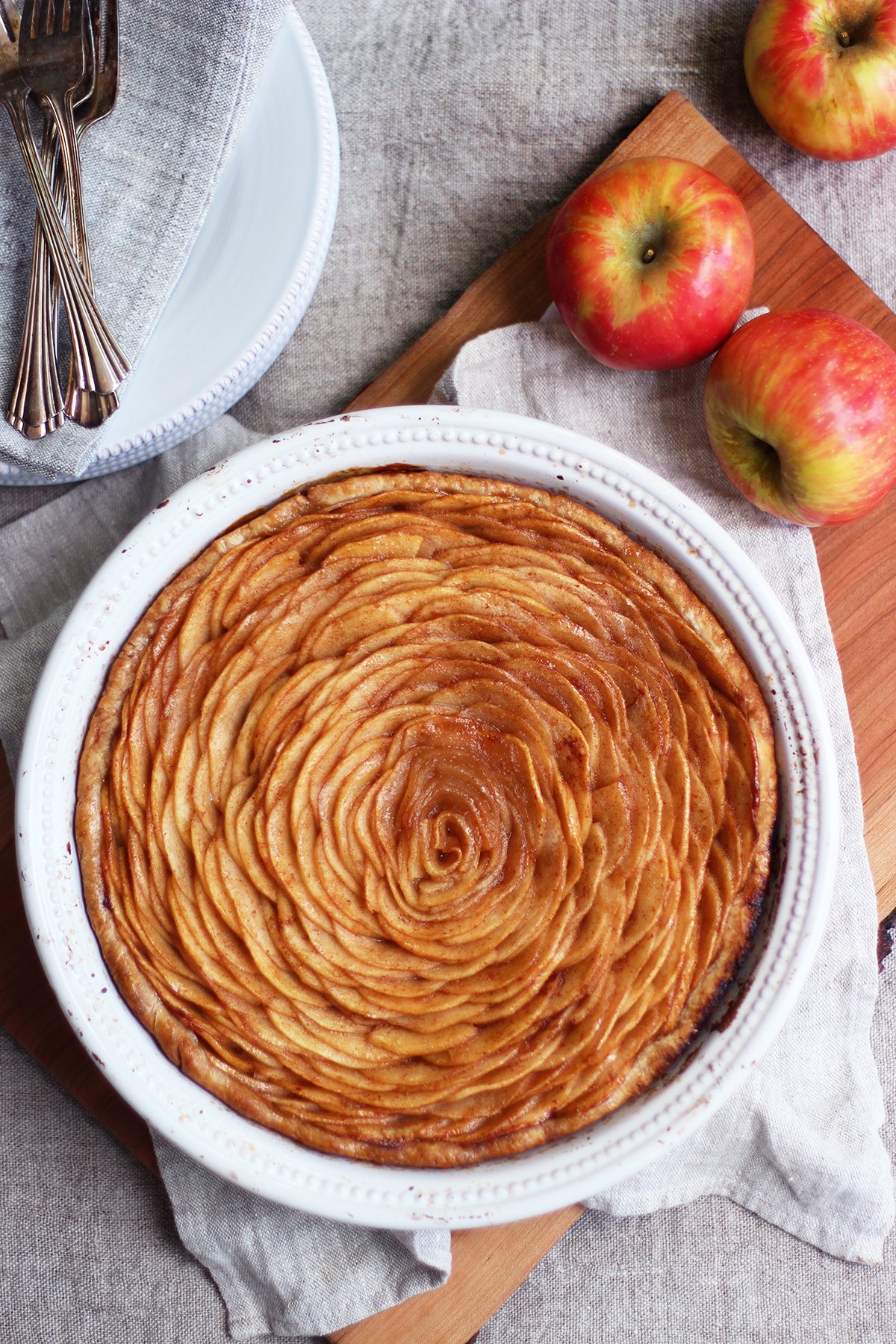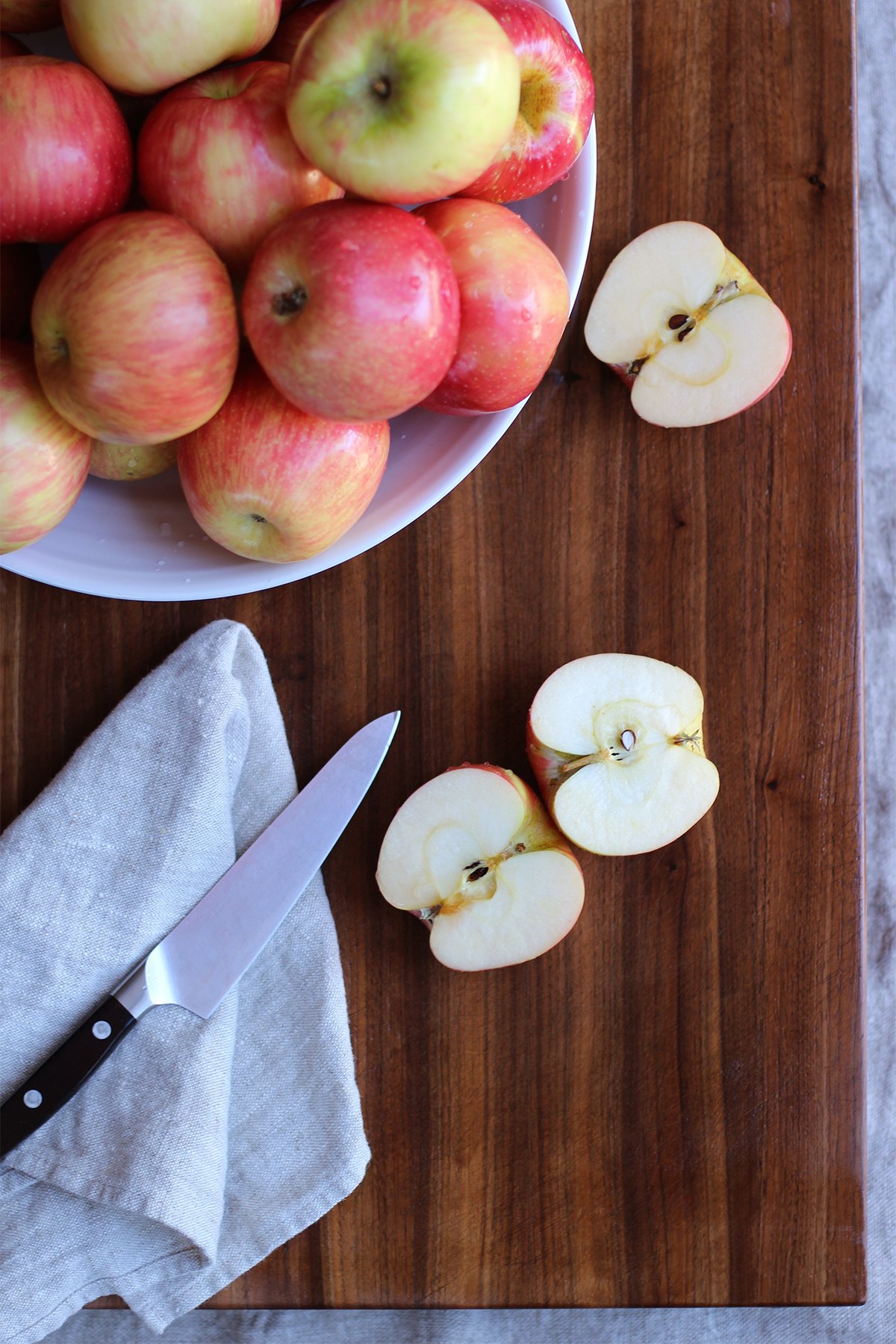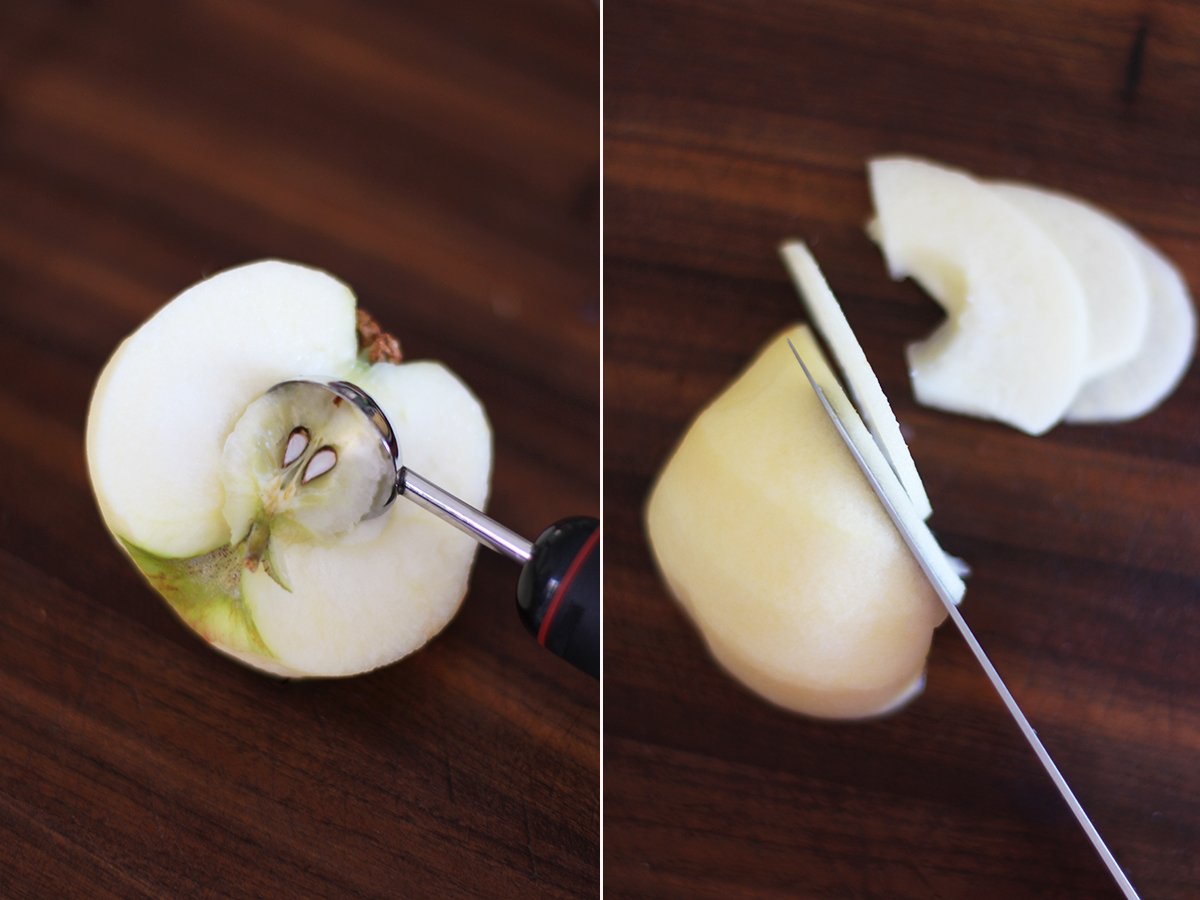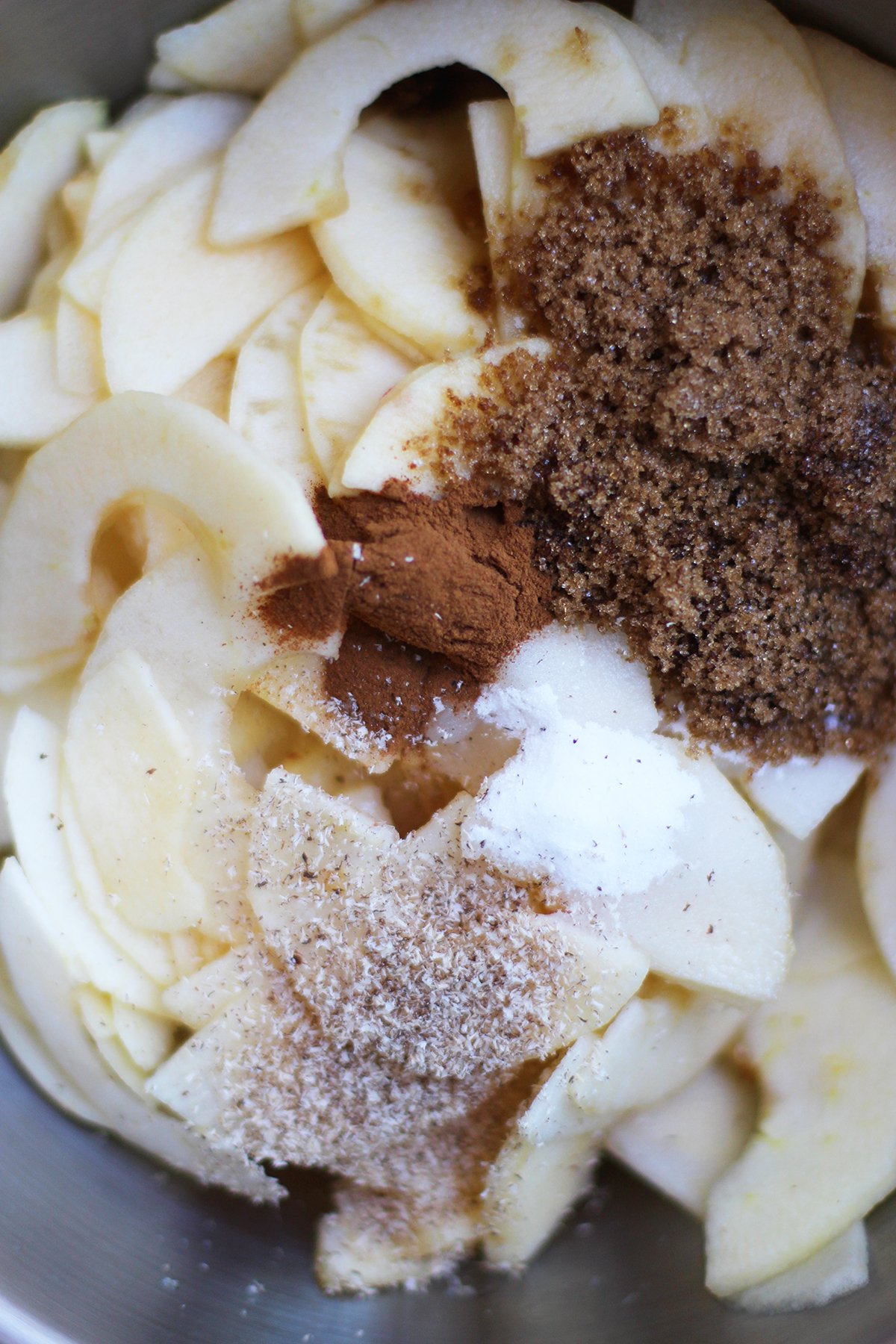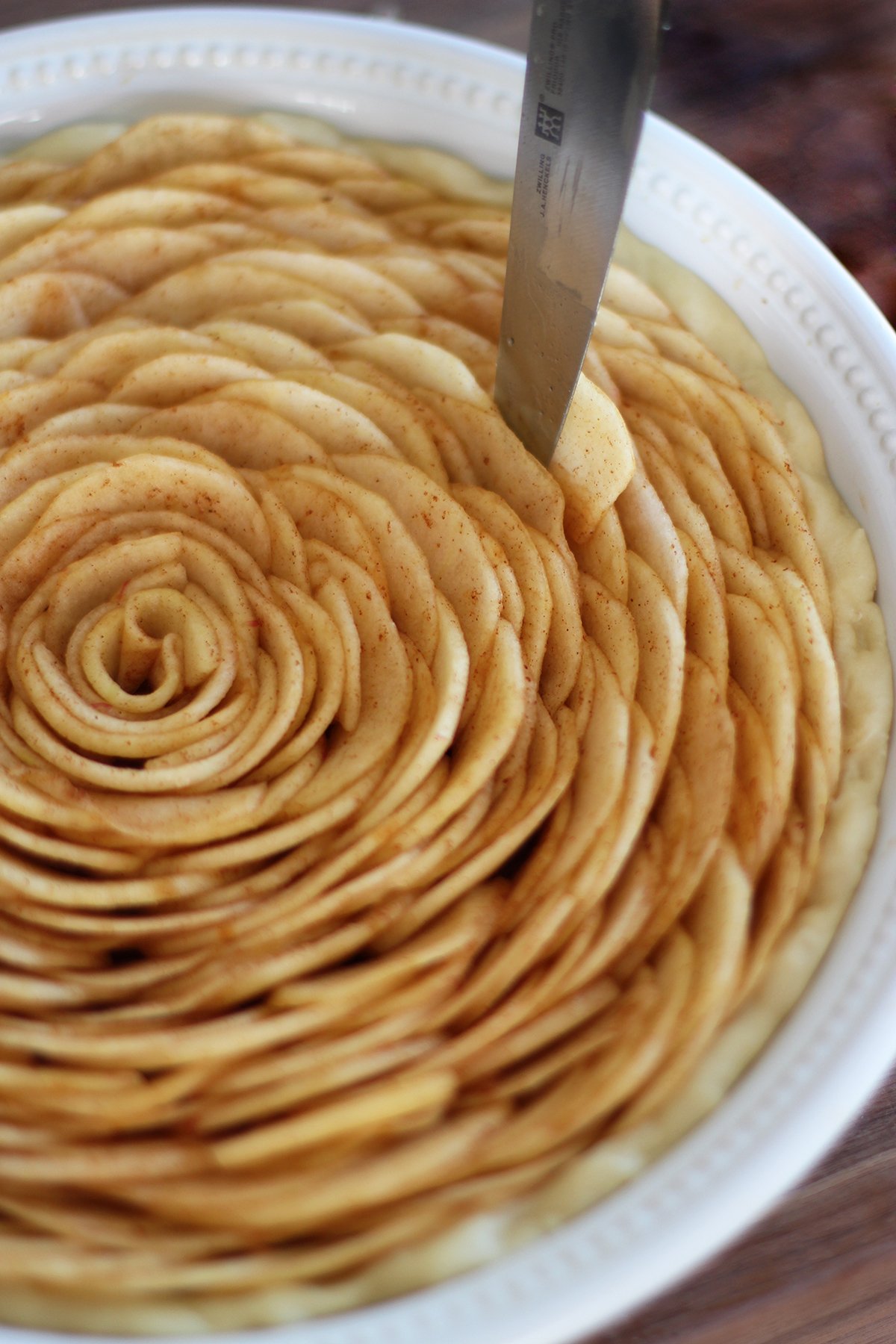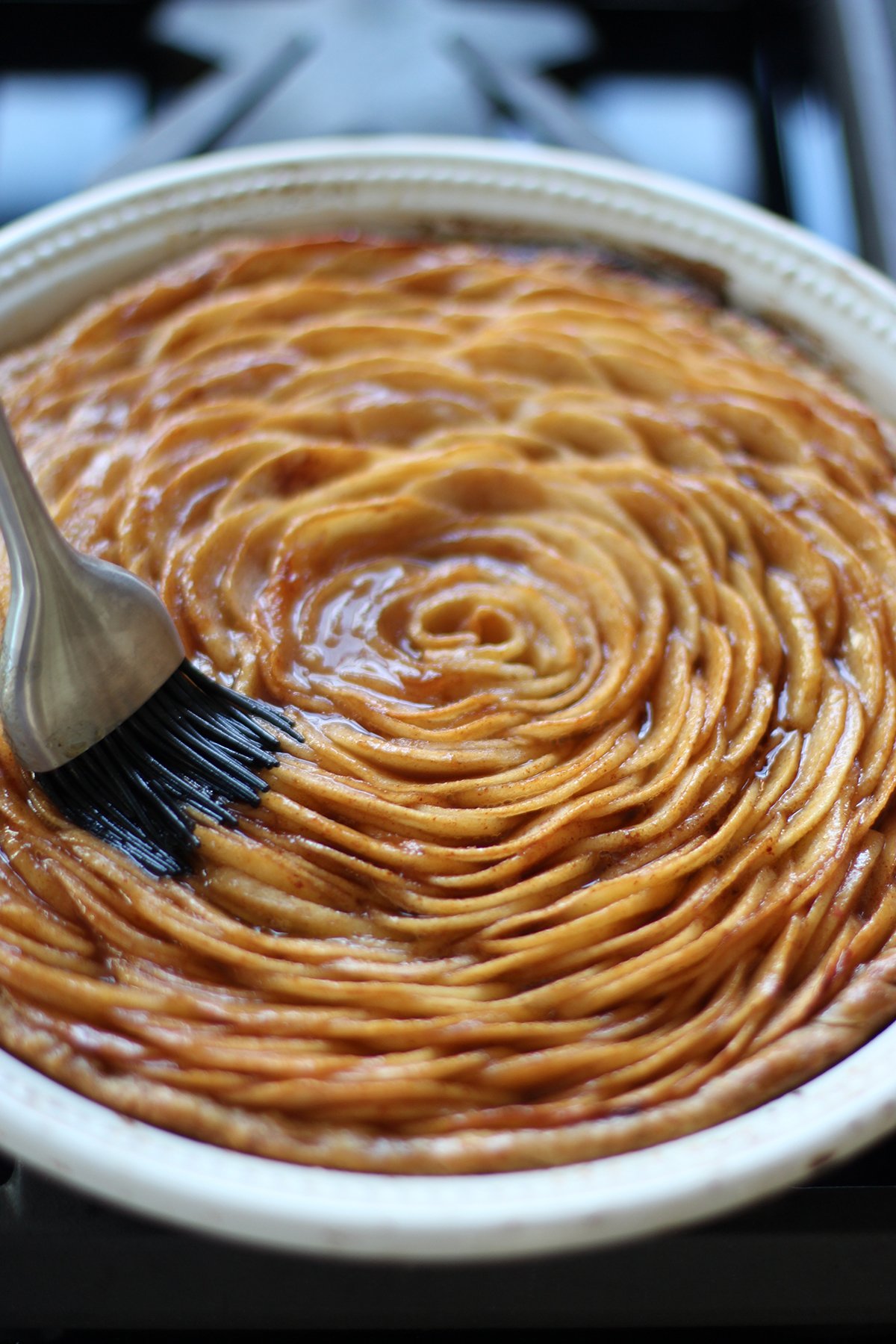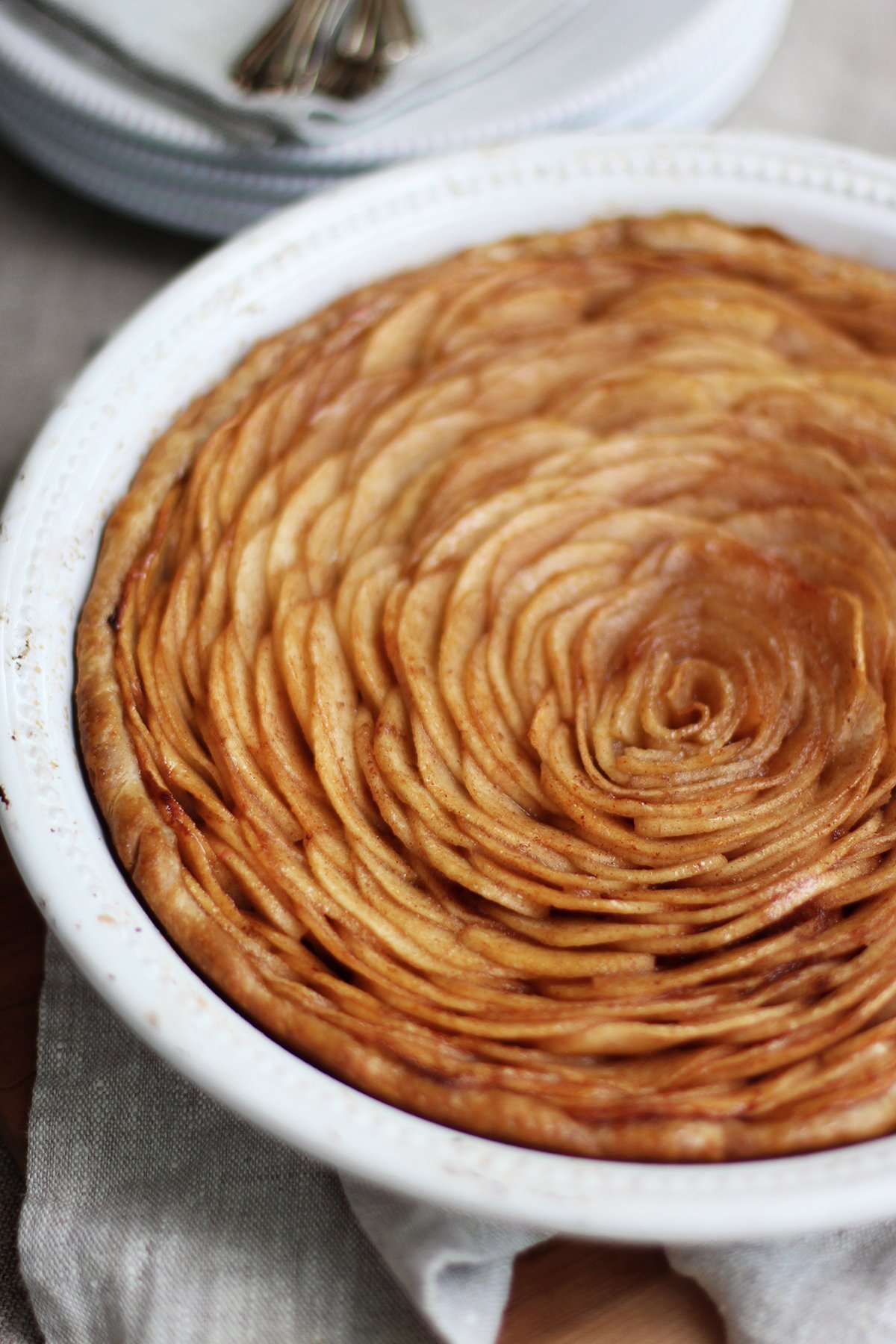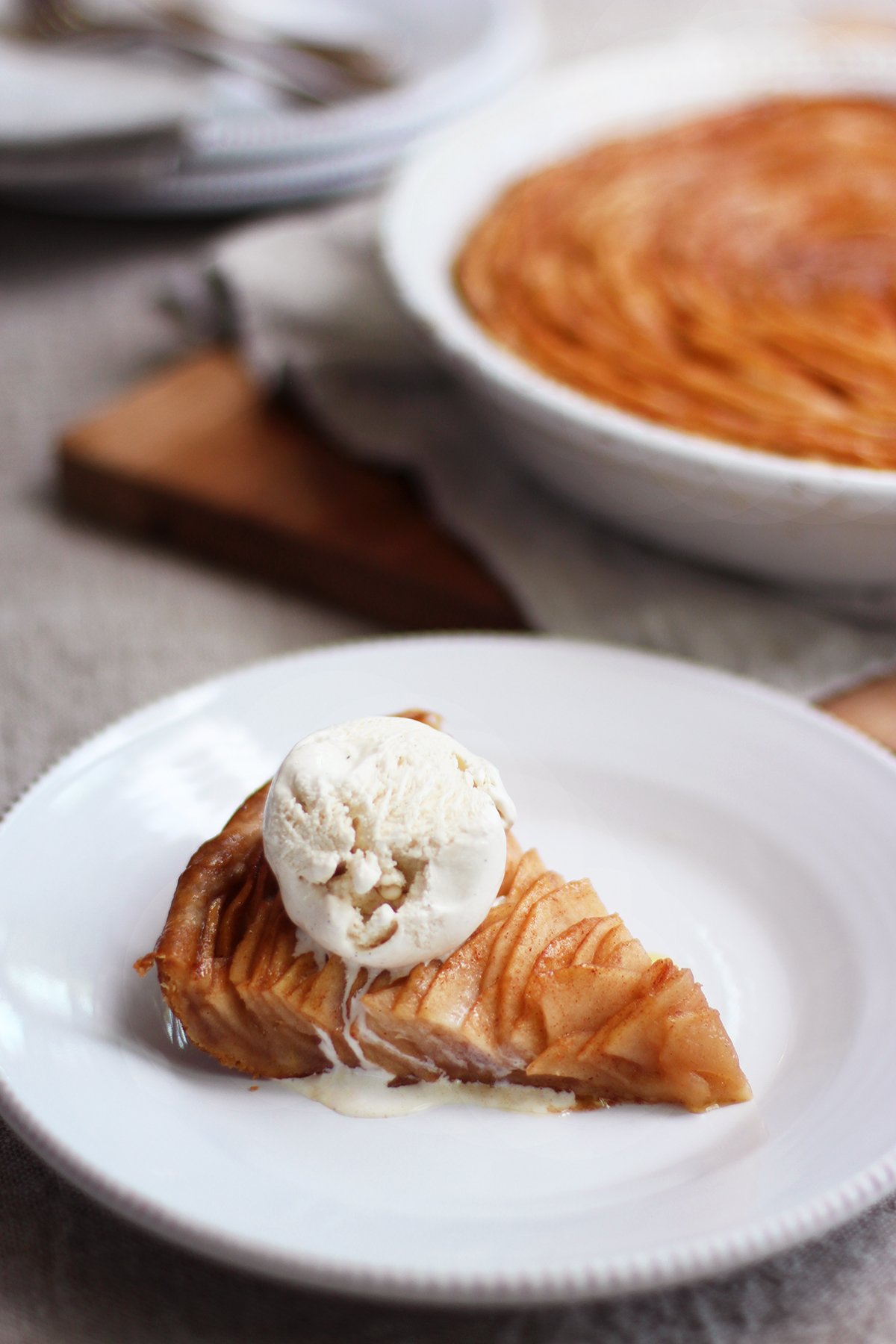 (images by HonestlyYUM)
OPEN FACE APPLE PIE

Ingredients:

pie crust ingredients (ingredients and recipe found here)
2 lbs of apples
1/4 cup brown sugar
1/4 cup granulated sugar
1 tsp ground cinnamon
1/4 tsp freshly grated nutmeg
1/4 tsp kosher salt
1 1/2 tsp fresh lemon juice
2 tbs unsalted butter
3 tbs apricot or quince preserves

Directions:

Follow these directions for a flakey pie crust. Roll out the dough to fit a 9″ or 10″ pie pan. Set aside.
Preheat the oven to 425°.
Peel the apples. Cut them in half and use a melon baller to scoop out the cores.
With the cut side down, cut the apples into 1/8″ slices and place them in a large bowl.
Add sugars, cinnamon, nutmeg, salt and lemon juice and use your hands to gently toss and coat the apples.
Allow the apples to macerate for 30-40 minutes.
Drain the apples through a sieve, reserving the liquid.
Simmer the liquid with the 2 tbs of butter until it's reduced to at least half to thicker consistency.
Meanwhile, overlap the slices in the pie shell, starting from the outside edge and spiraling towards the center.
Once you're done, insert apple slices into any gaps with the tip of a knife. The slices should be packed rather tightly in the pie shell.
Pour half of the reduced liquid over the apples. Dissolve the preserves to the remaining liquid and keep warm.
Cover the pie with foil and steam vents and bake for 30-40 minutes until the apples are tender.
Remove the foil and brush the top of the pie for the preserve mixture.
Bake for another 10-15 minutes until the crust is golden brown and the pie is bubbling.
Allow to cool and serve with a scoop of vanilla ice cream!