Earlier this week I finally mustered up the courage to attempt (keyword: attempt) to clean-out my old car that's literally been rotting away in my driveway for the past two years. I'd share more details, but frankly, it's not exactly the best food-blogging fodder. Let's just say that 15 minutes of serious elbow grease was all that I could withstand – not to mention, some industrial cleaning supplies were in order. So instead, it was off to the market! It was still early morning, and images of fresh produce began to shimmy their way into my thoughts. Low and behold, I stumbled upon a huge mound of my absolute favorite berries . . . olallieberries!!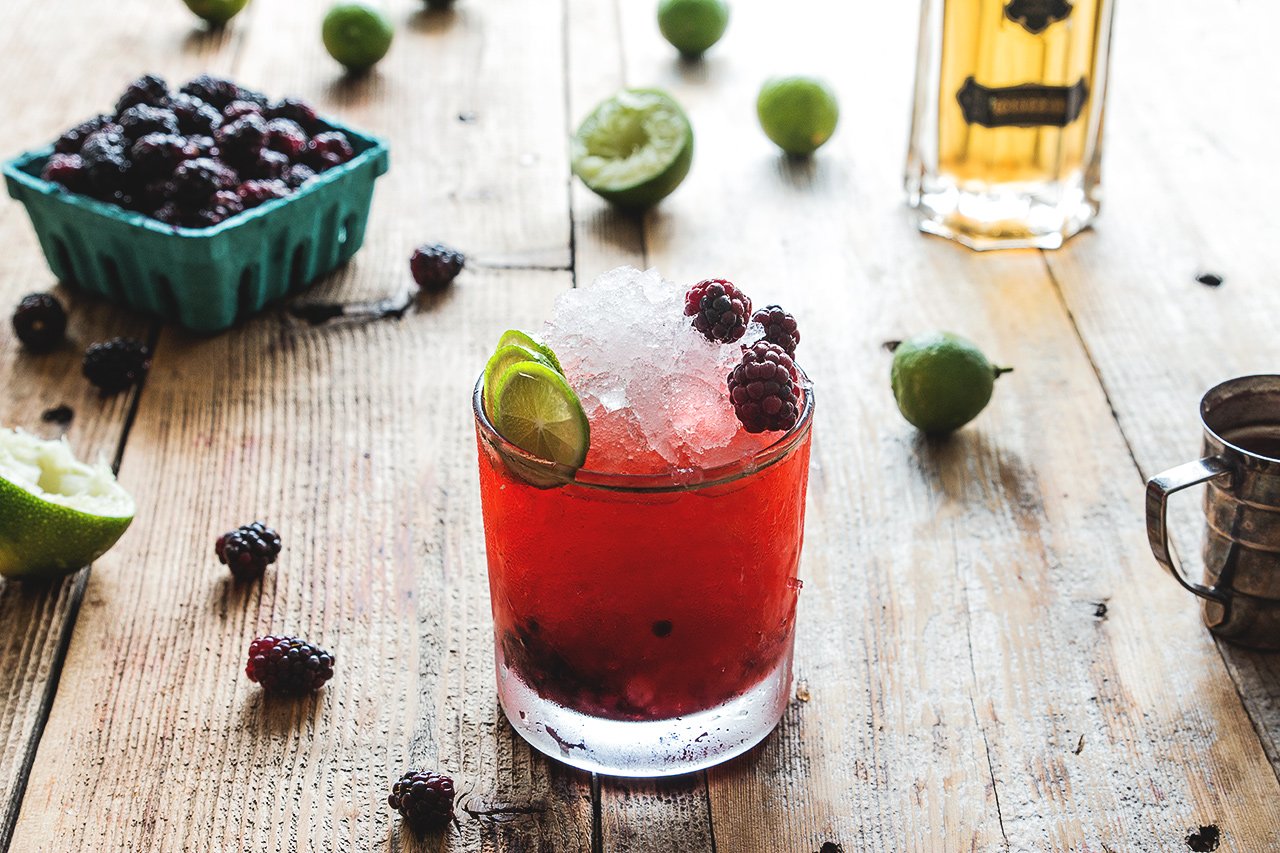 You see, olallieberries are blackberry and raspberry hybrids – aka the perfect berry! They have a relatively short season, which is NOW, so do yourself (your mom, brother, housemate, cousin, neighbor, etc) a favor and grab some while they last. And while you're at it, bookmark this cocktail. Wait, do people still bookmark things? Err, do whatever you to do to save recipes — Pinterest, yes Pinterest!!  It was an impulsive, yet delicious creation. One of those, "let the ingredients do the talking" kinda recipes . . . bursting with berry flavor, and weighted with a smokiness from the mezcal. I'm ready for the weekend.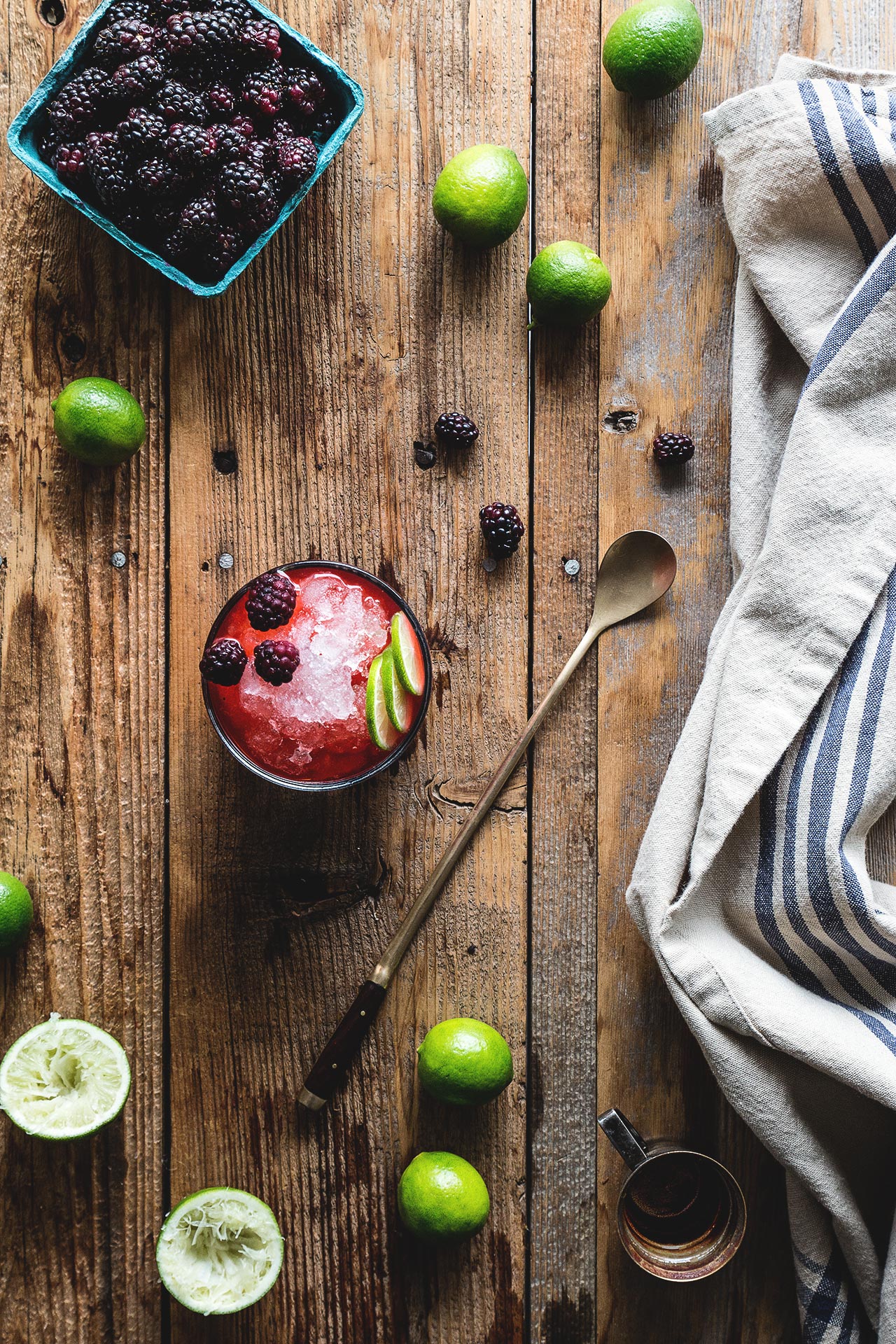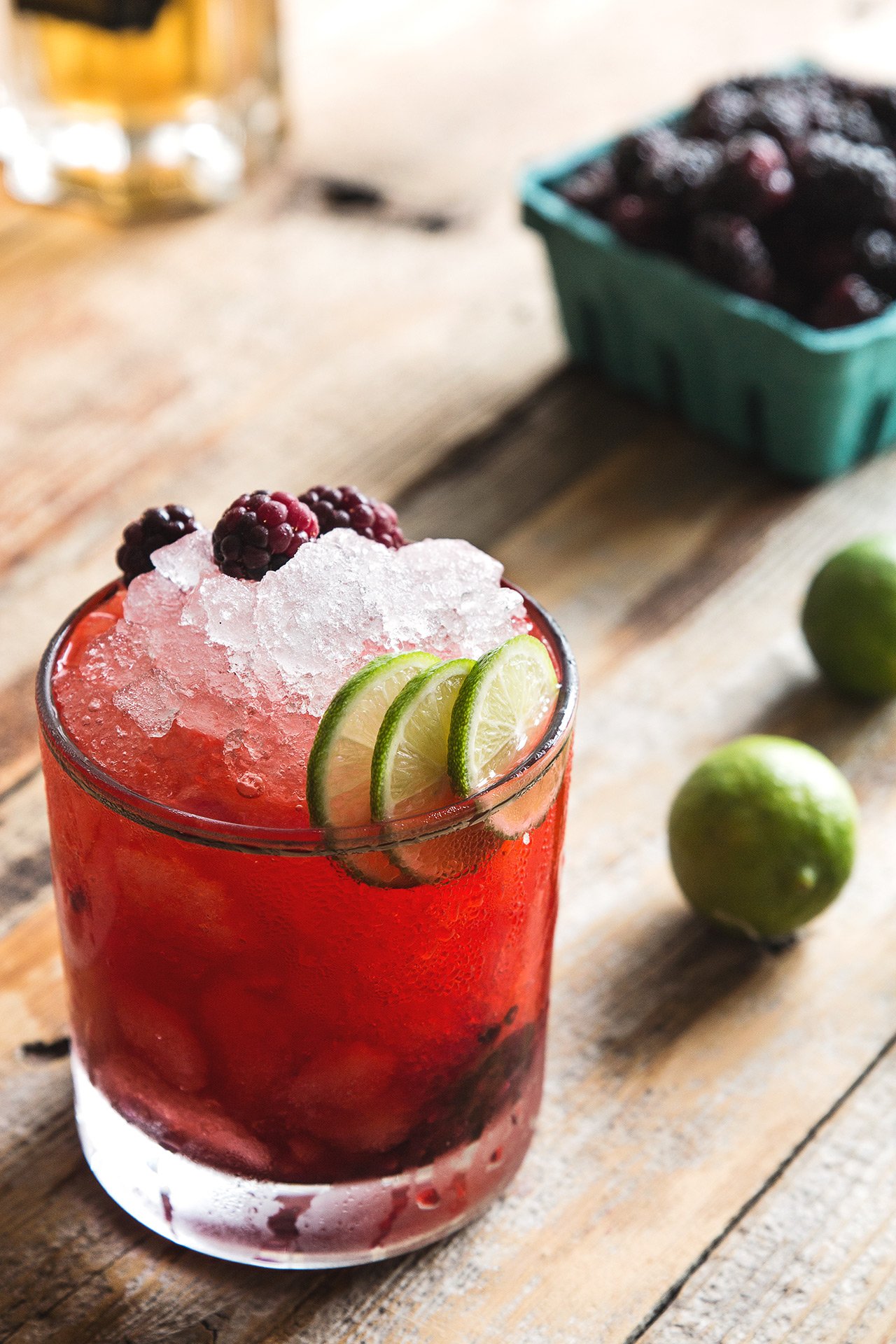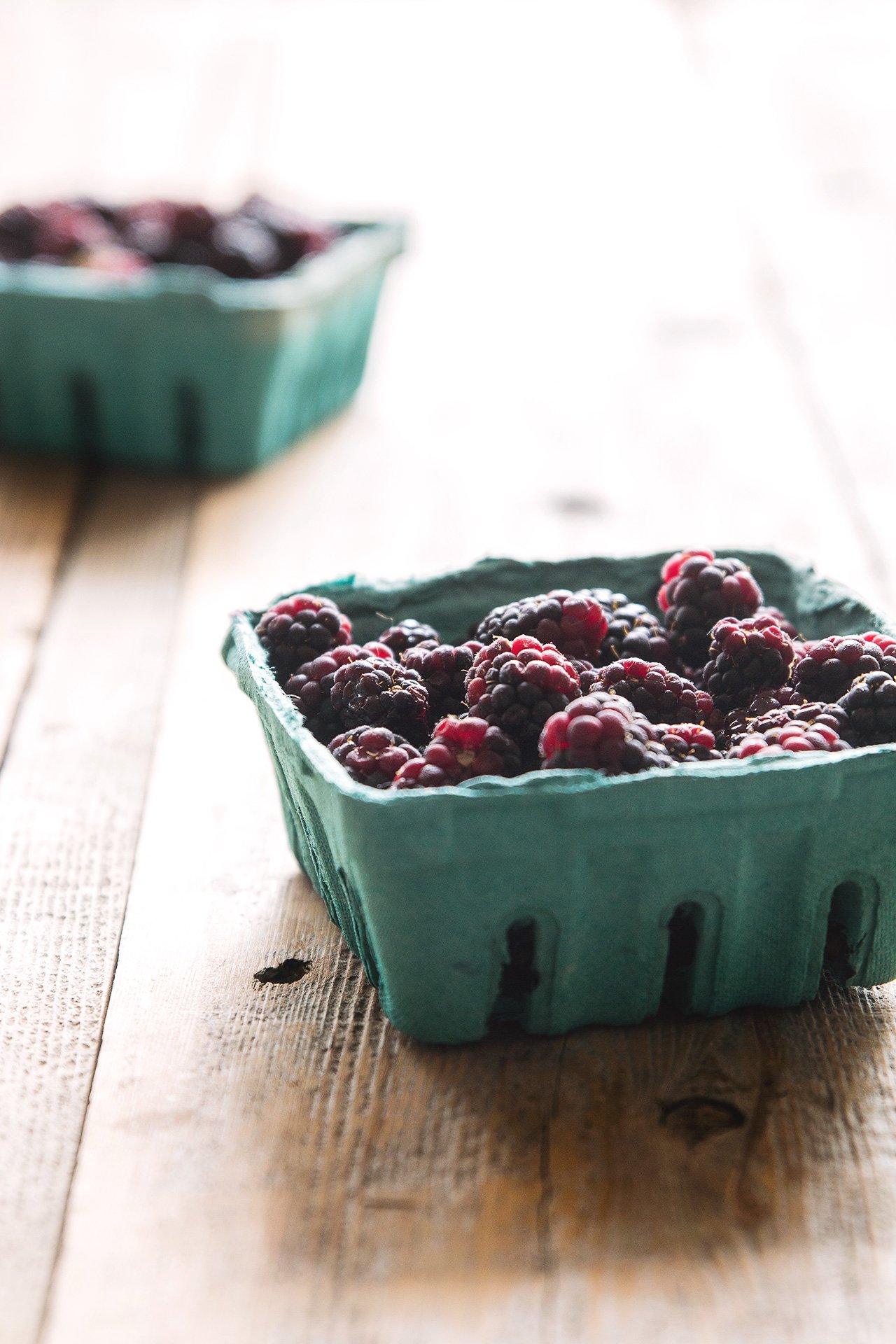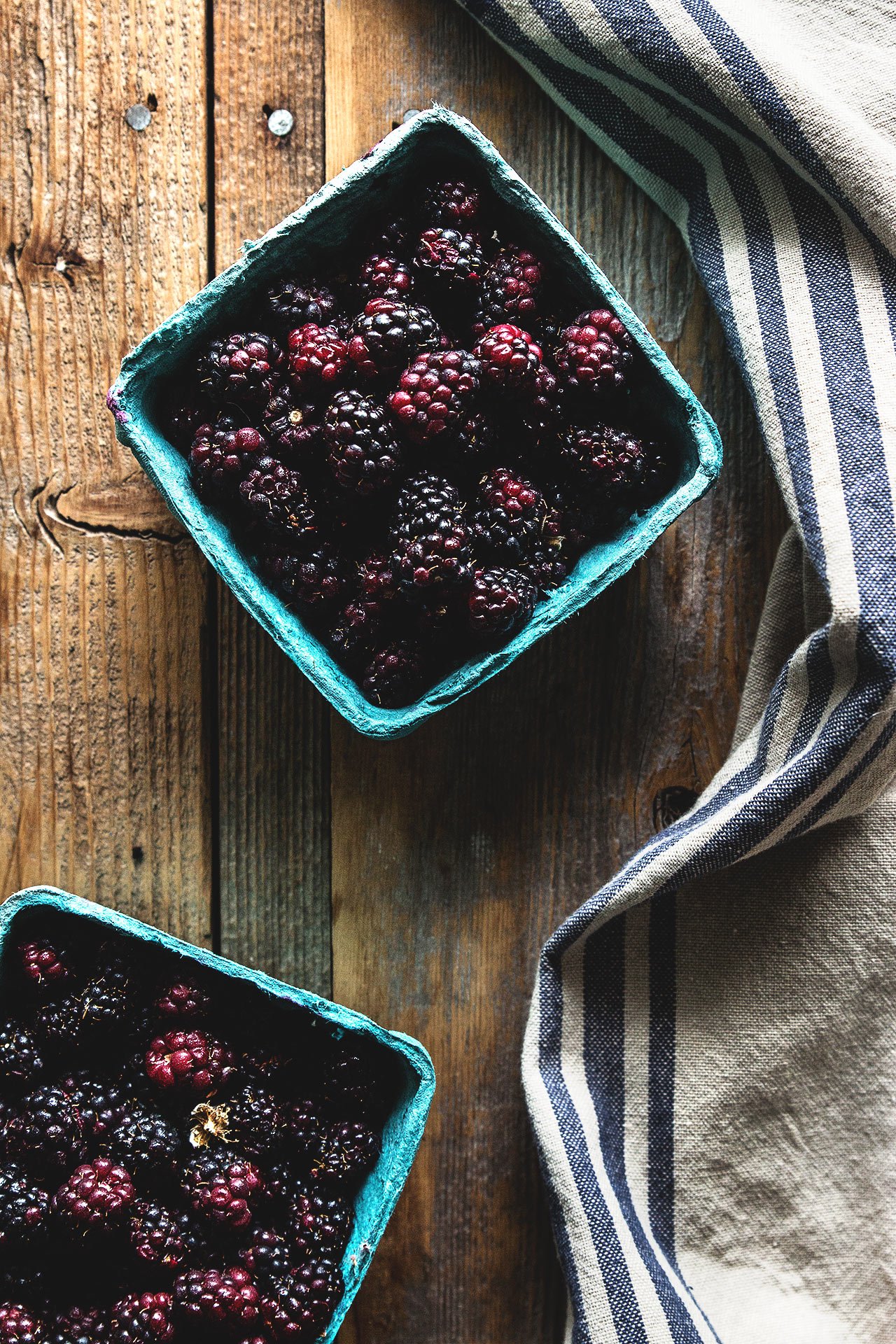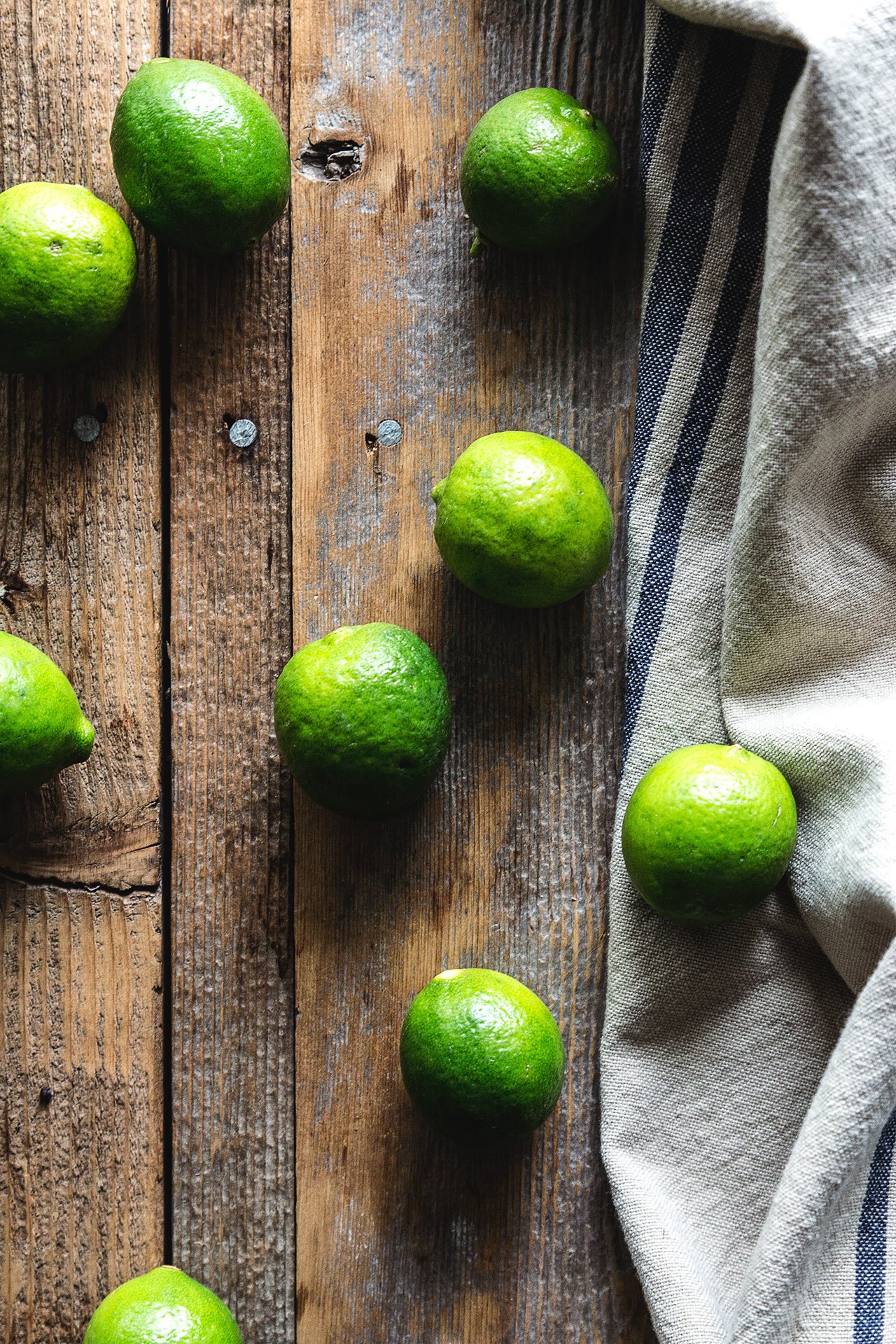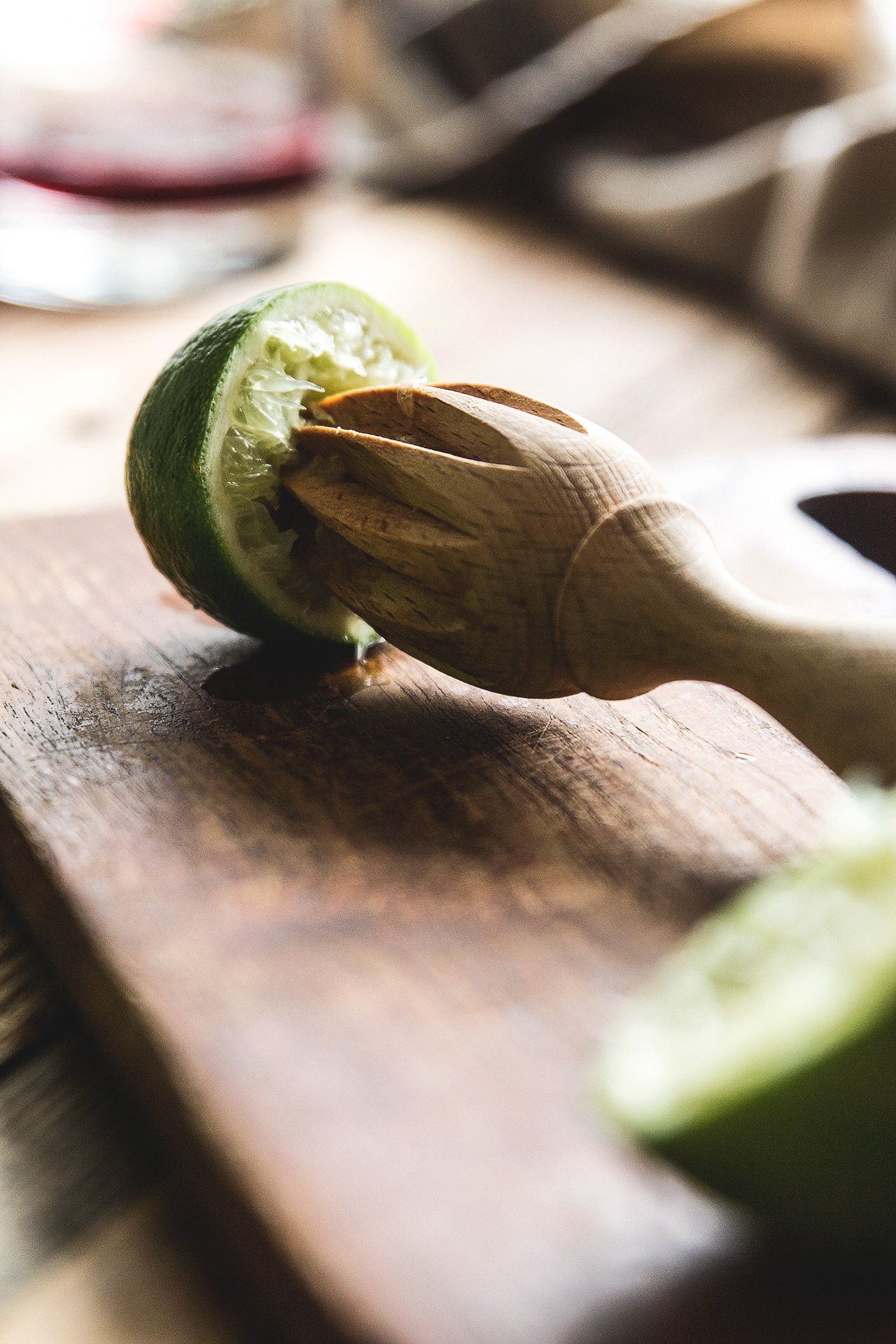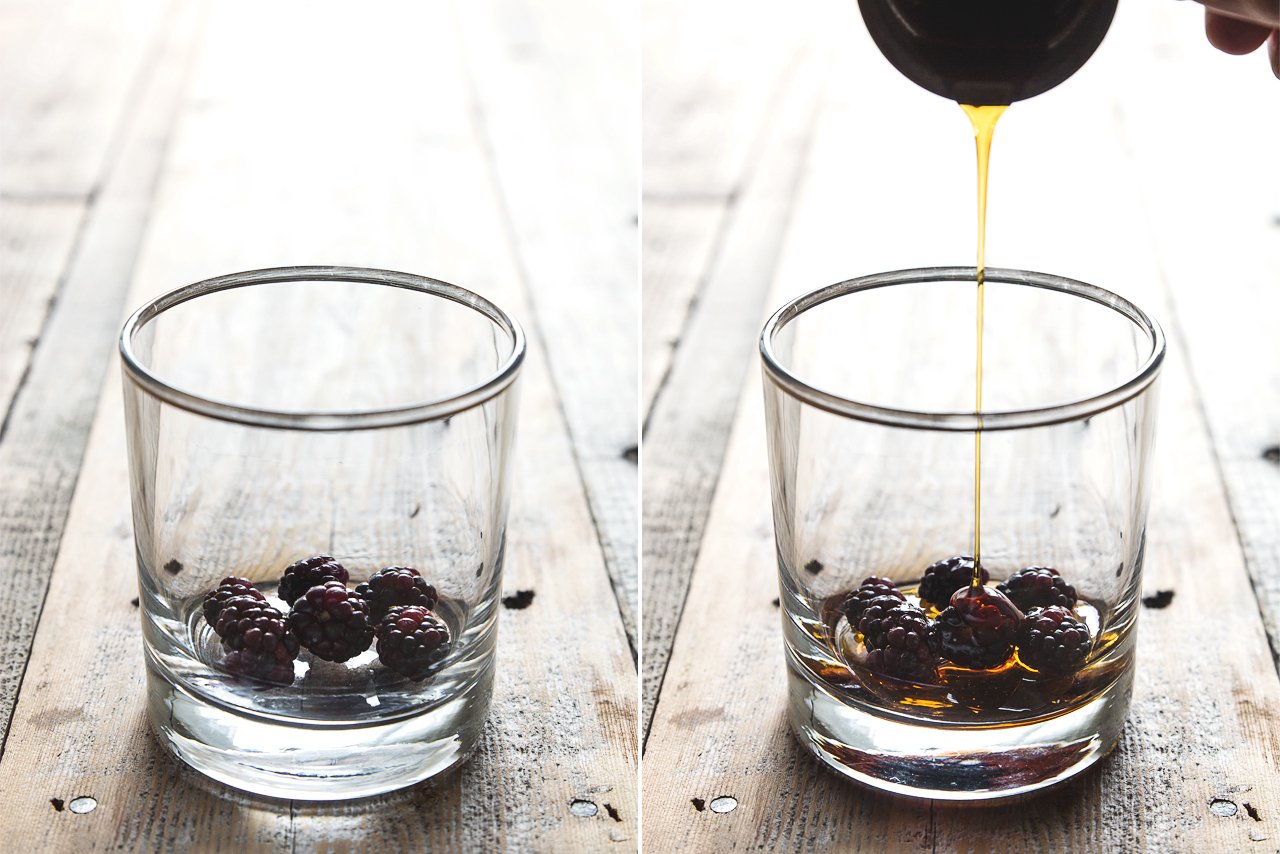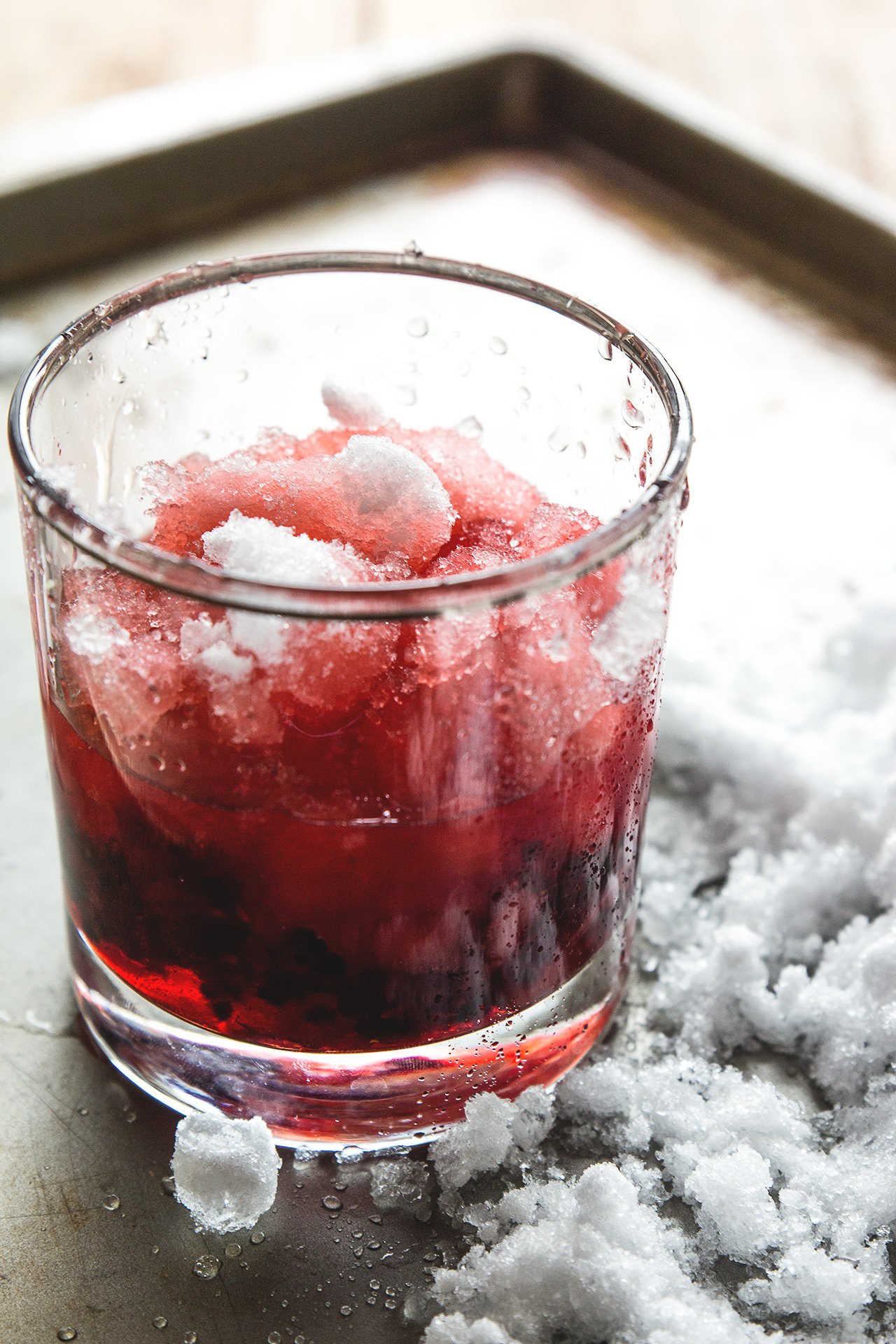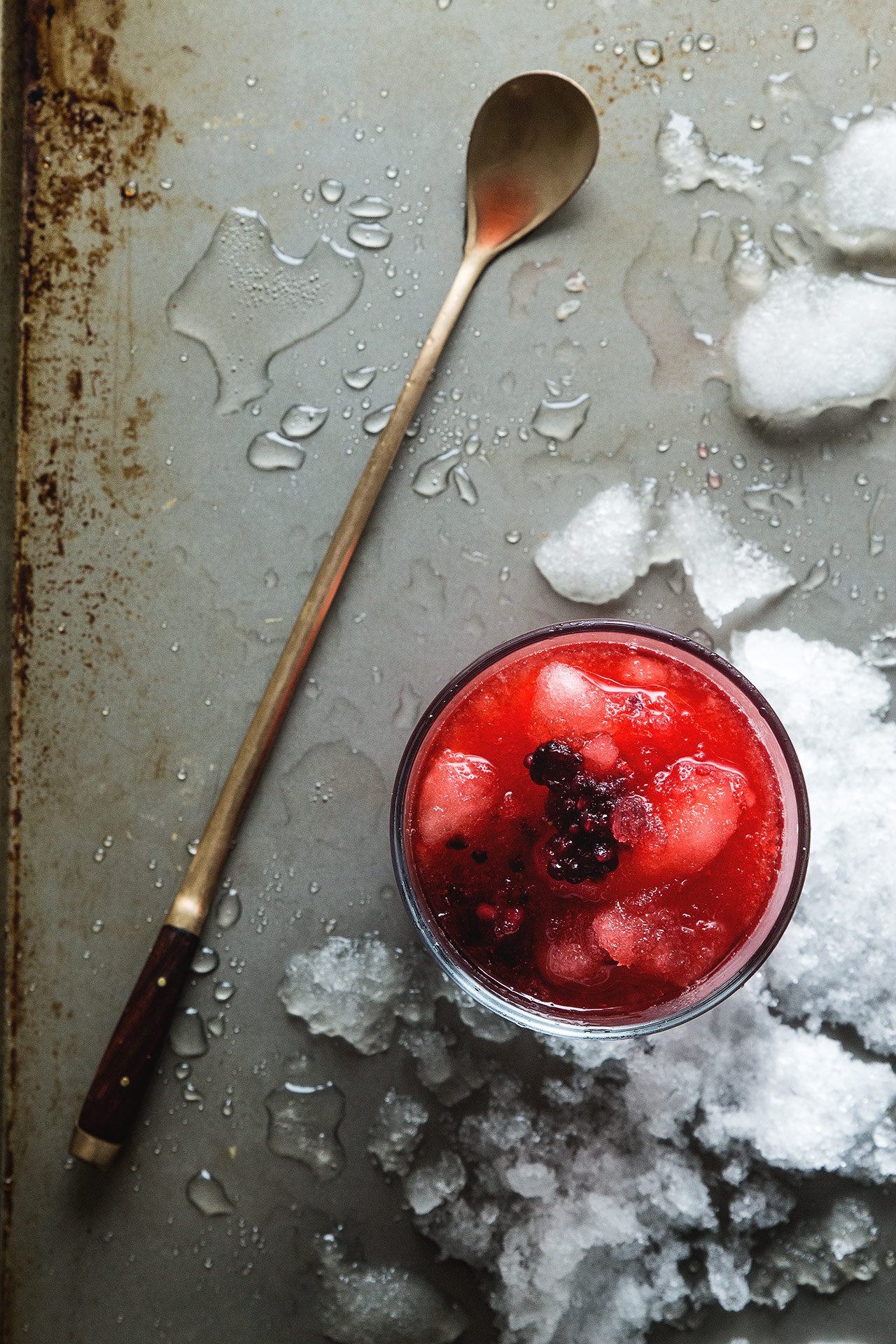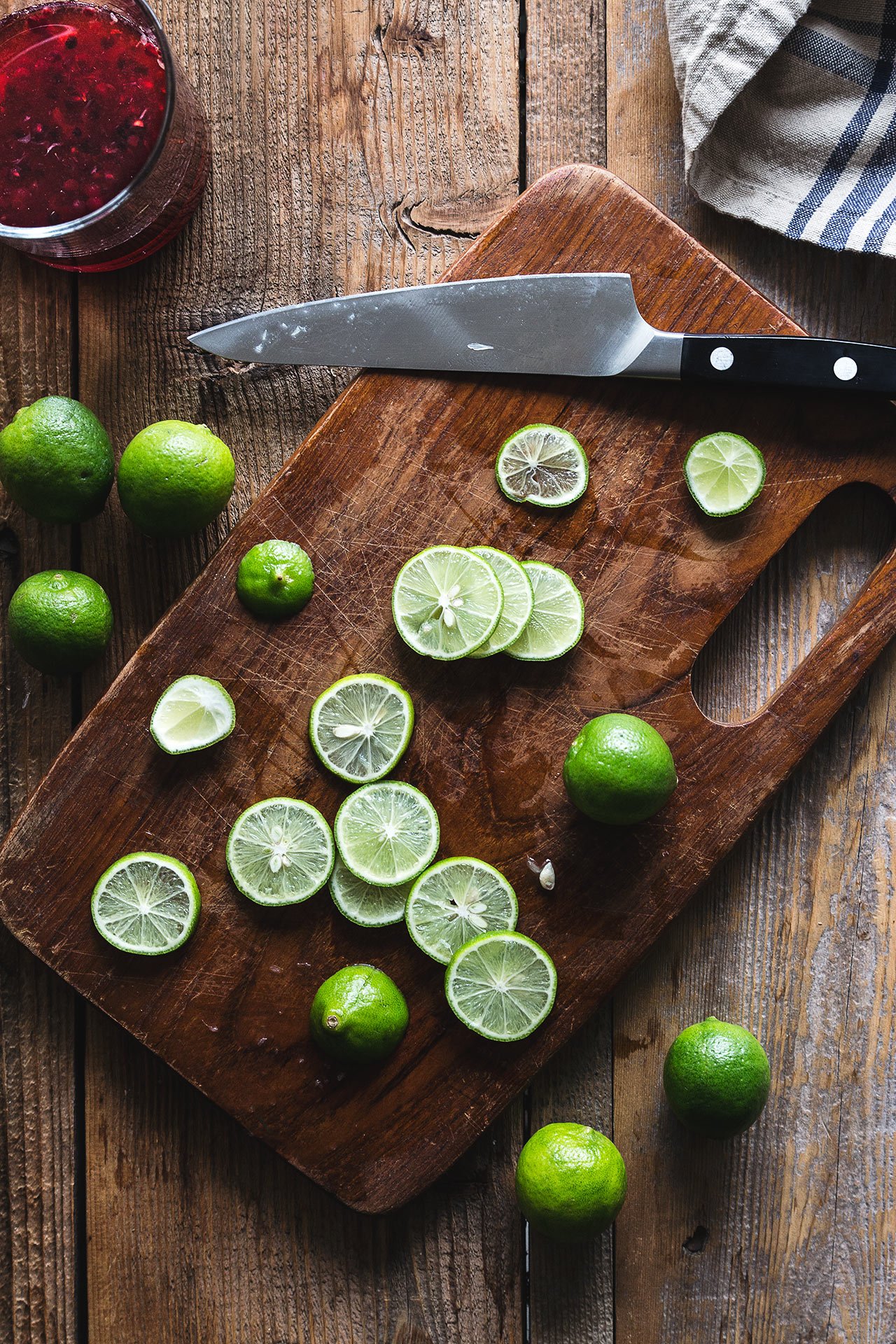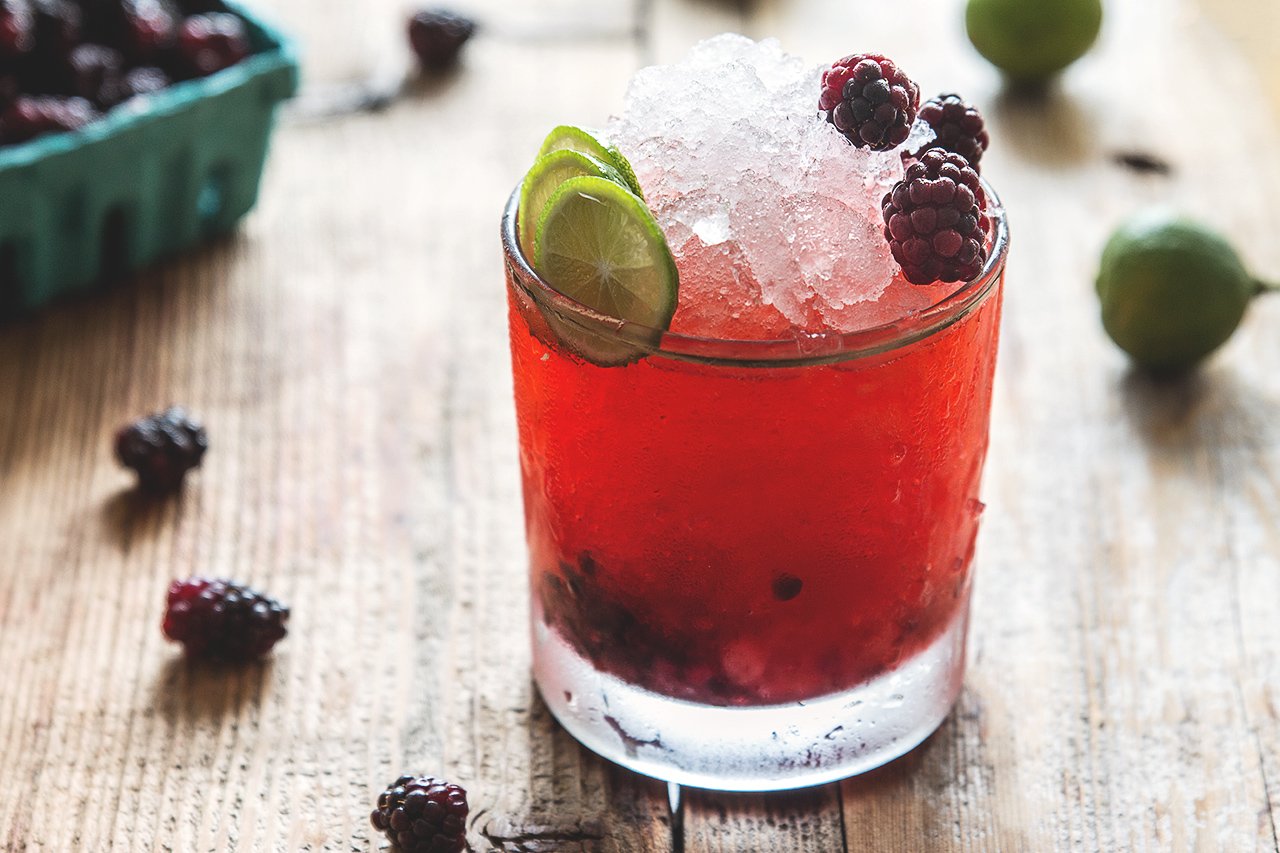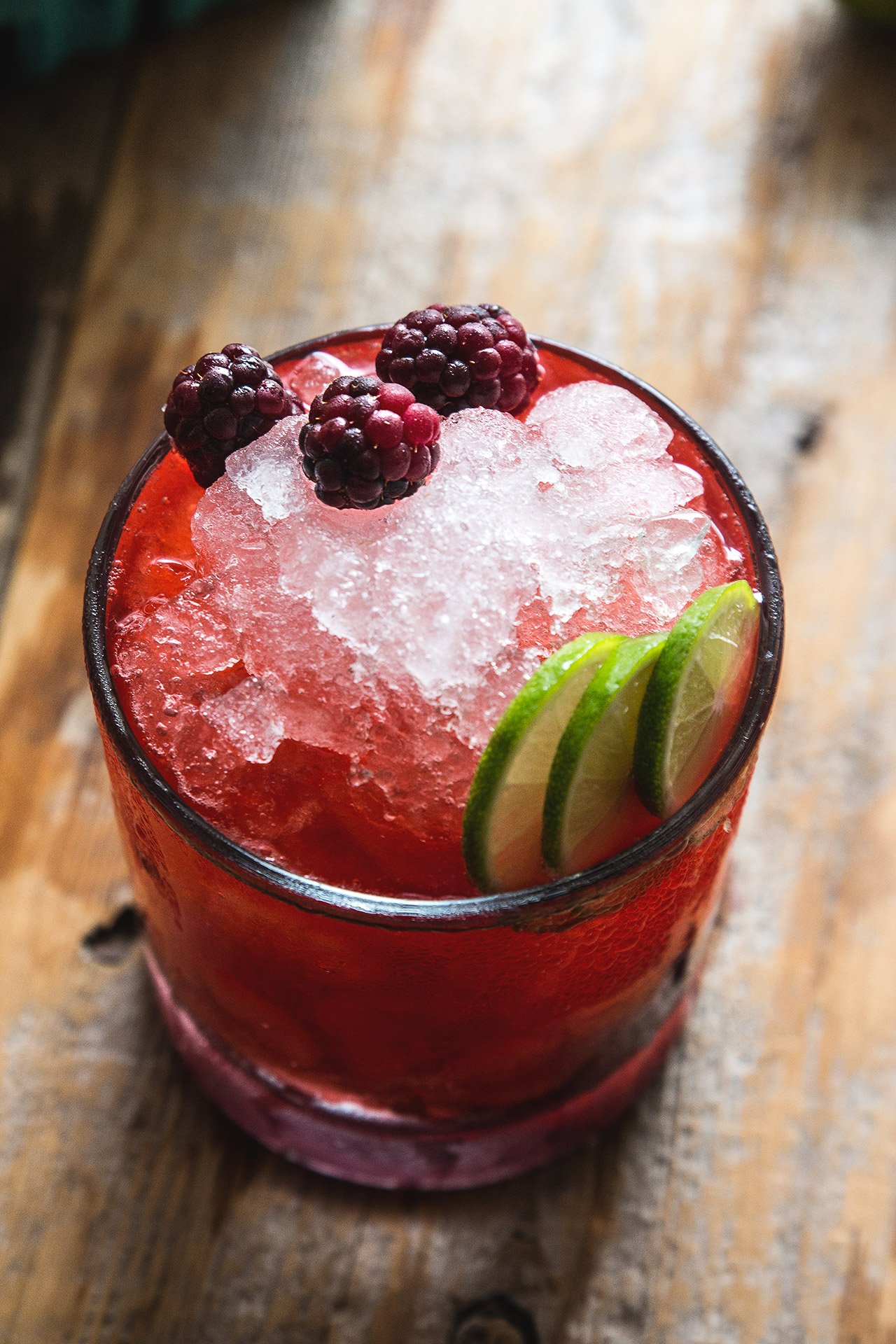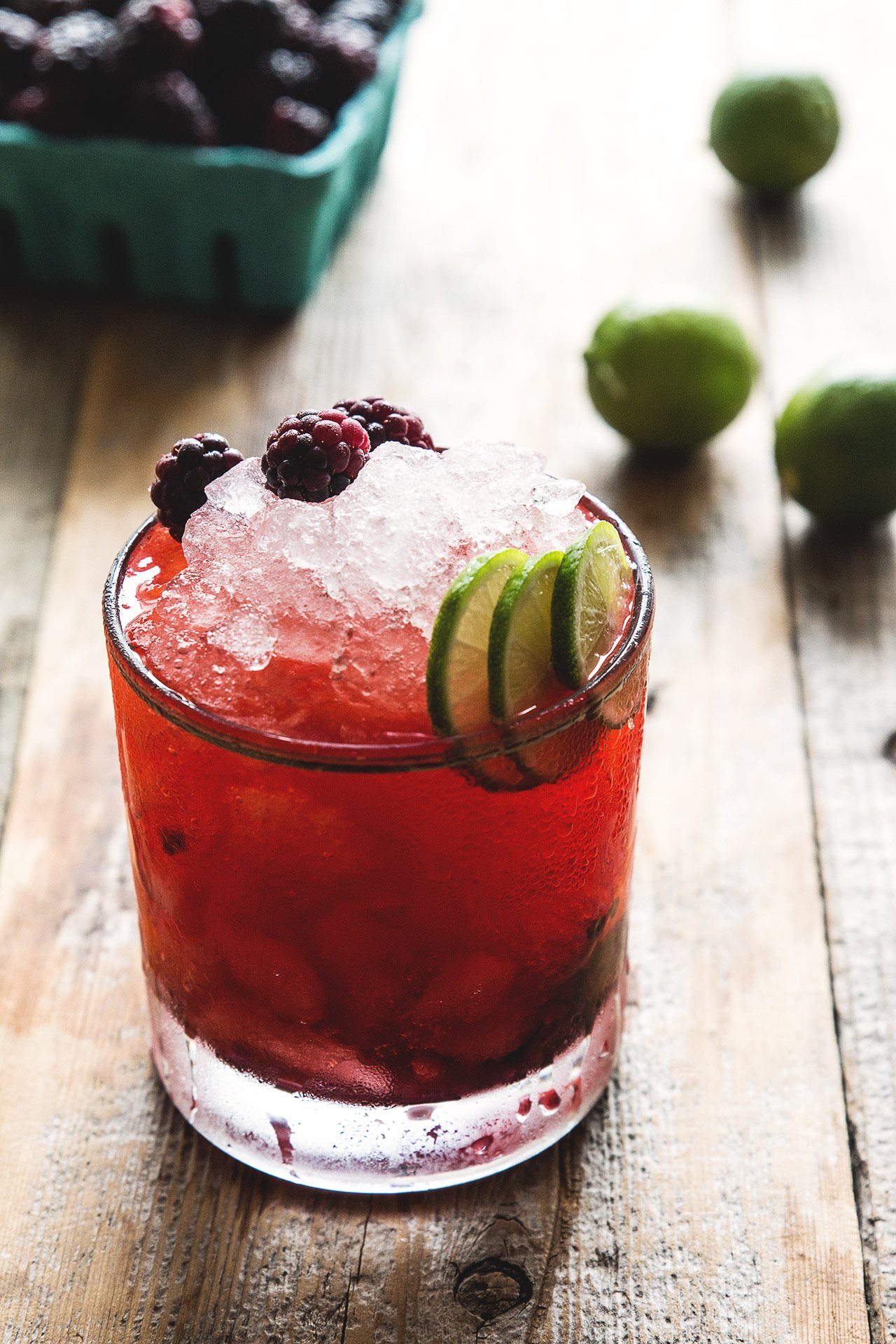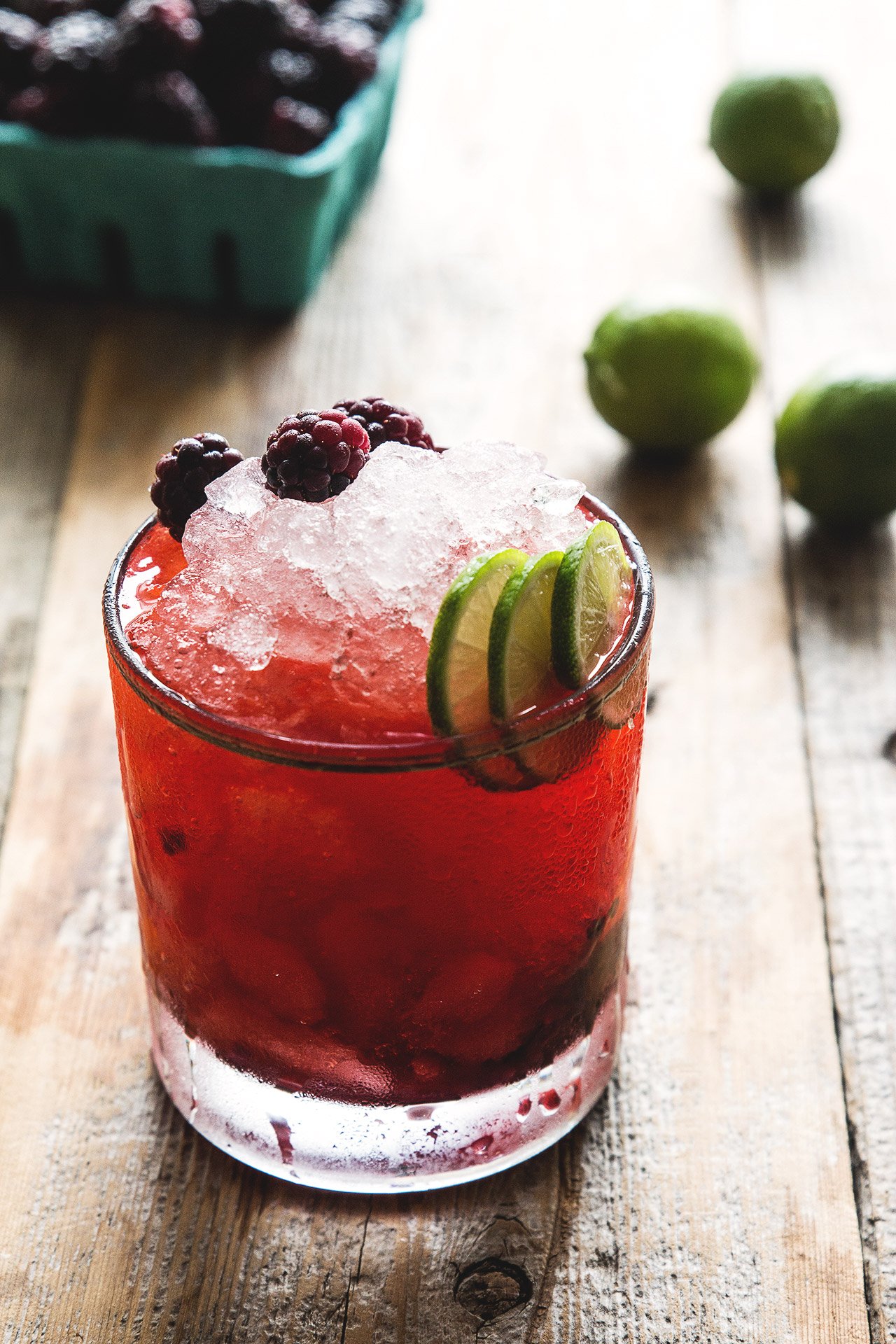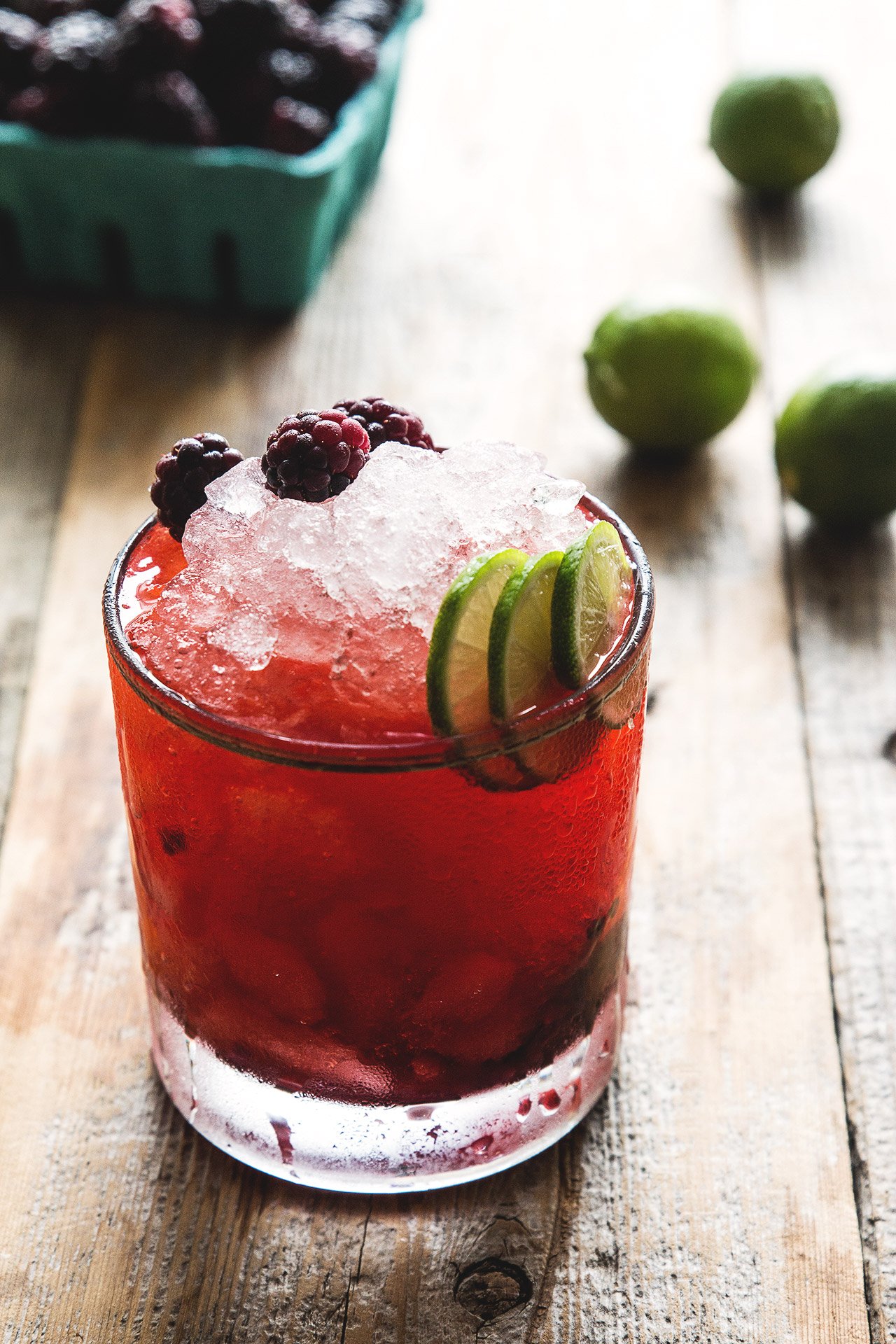 INSTRUCTIONS
Place the olallieberries in an old-fashioned glass, add the agave and lightly muddle - just enough to break apart the berries.

Add the lime juice, St. Germain, and mezcal and briefly stir to combine.

Use a blender, food processor, or Lewis bag to crush your ice. You're looking for as close to a snow-like consistency as possible.

Fill your glass 3/4 of the way with crushed ice. Briefly stir once more to create some dilution.

Top with another heaping mound of crushed ice, garnish with a few fresh olallieberries and key lime wheels and serve!
(images by HonestlyYUM)