From the moment I first mixed up this gin and jam cocktail on the blog a couple years back, I've been dying to try another. And when I saw this Fresno Chili jam from INNA jam, I knew it was finally time. First let me say, this jam is incredible!! I've been putting it on everything. As the jar says, it has a spicy kick to it, which is exactly what inspired me to use it in a cocktail in the first place, and what brings me to the next ingredient . . . yogurt. That's right, Greek Yogurt. The creaminess and mild tang of the yogurt is a perfect compliment to the spiciness of the jam. Remember, cocktails are all about balance, and this one delivers just that. A welcome change of pace, indeed.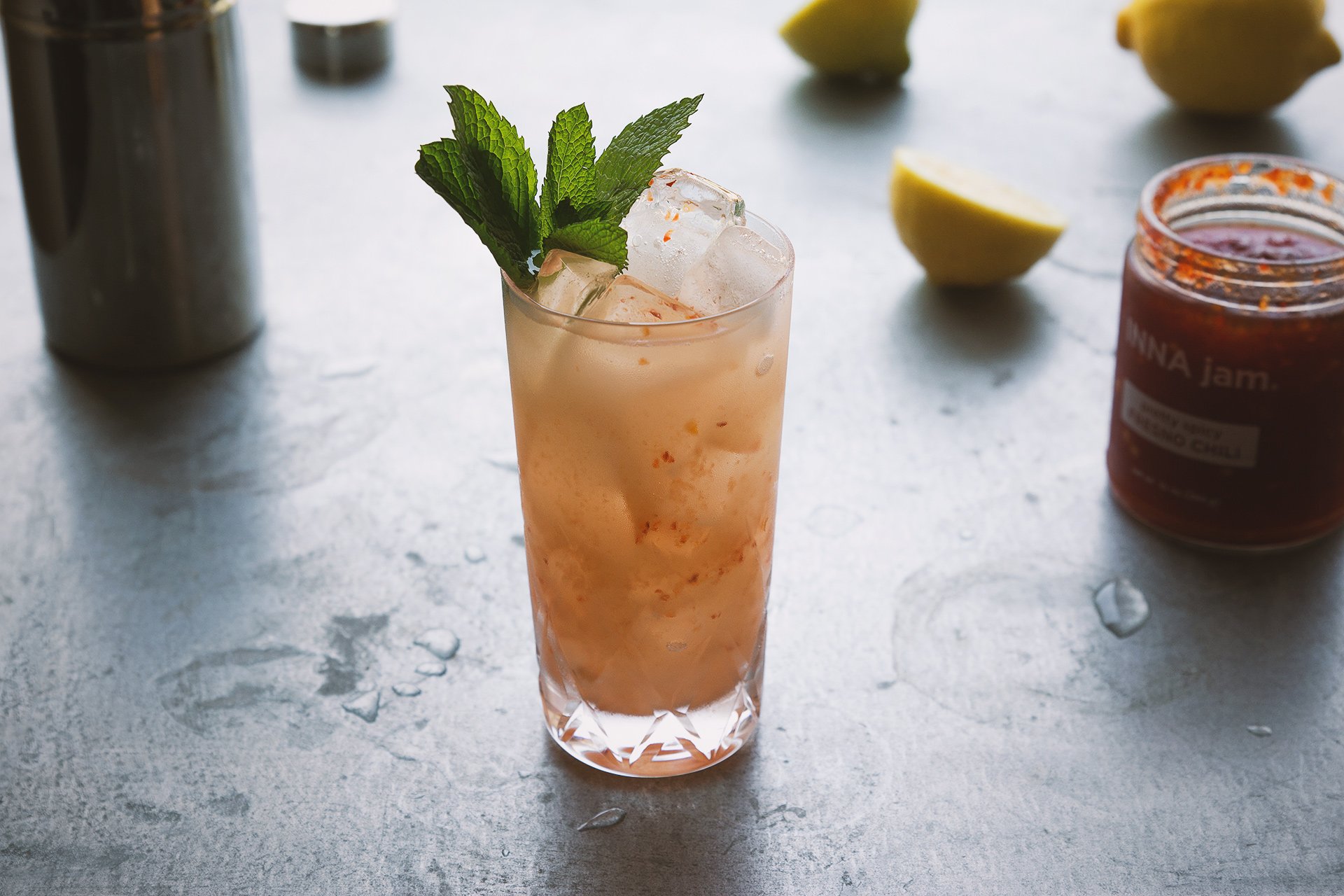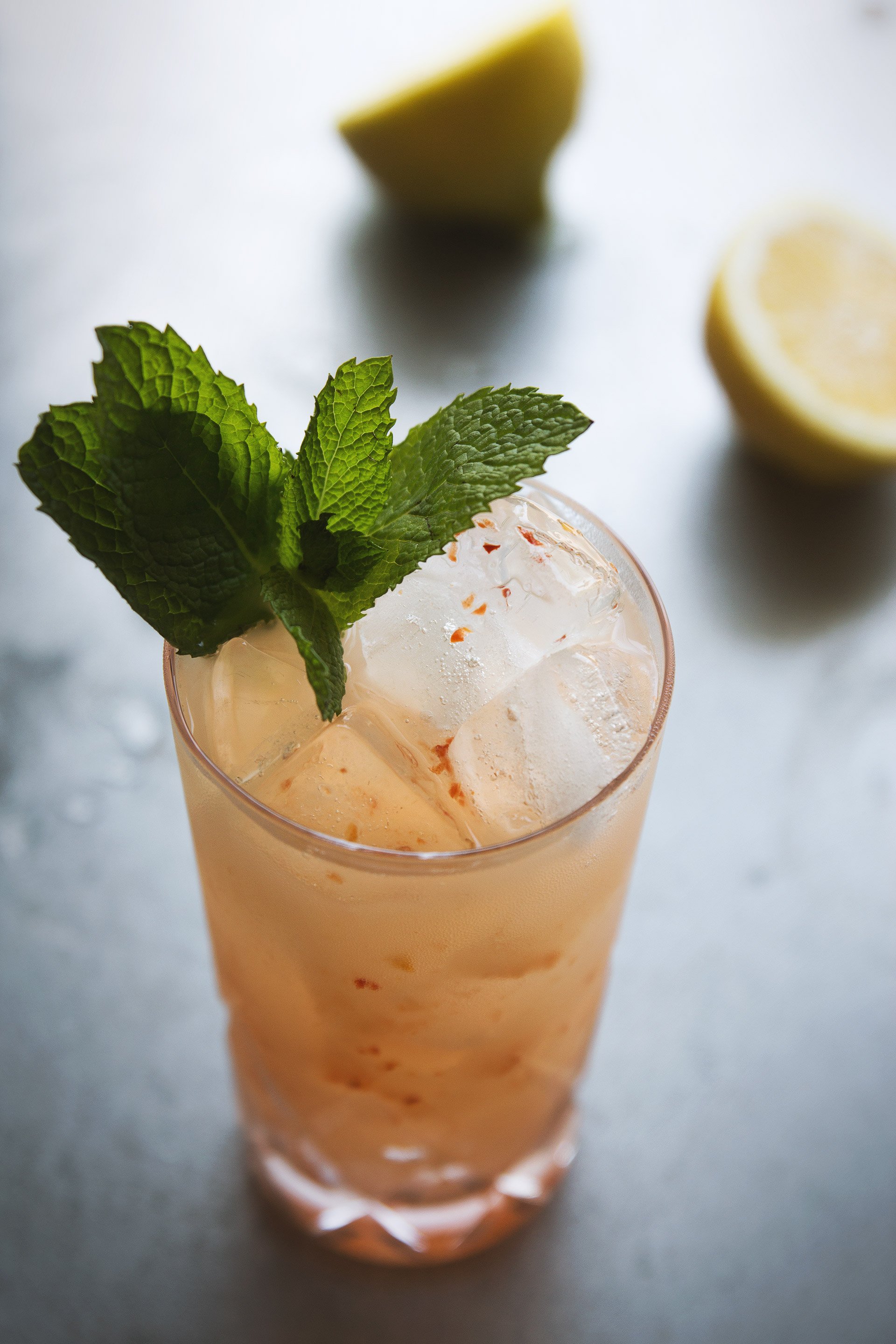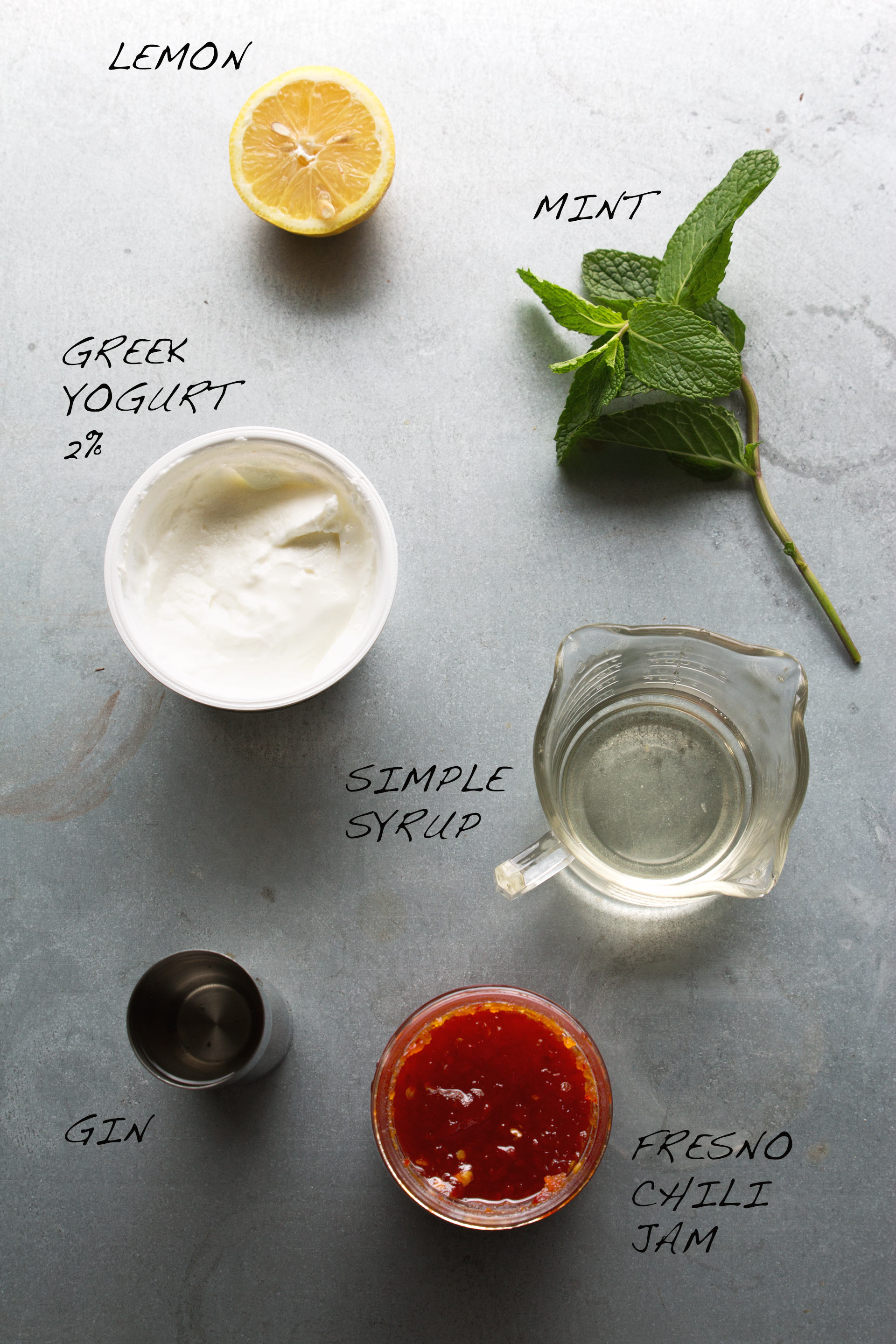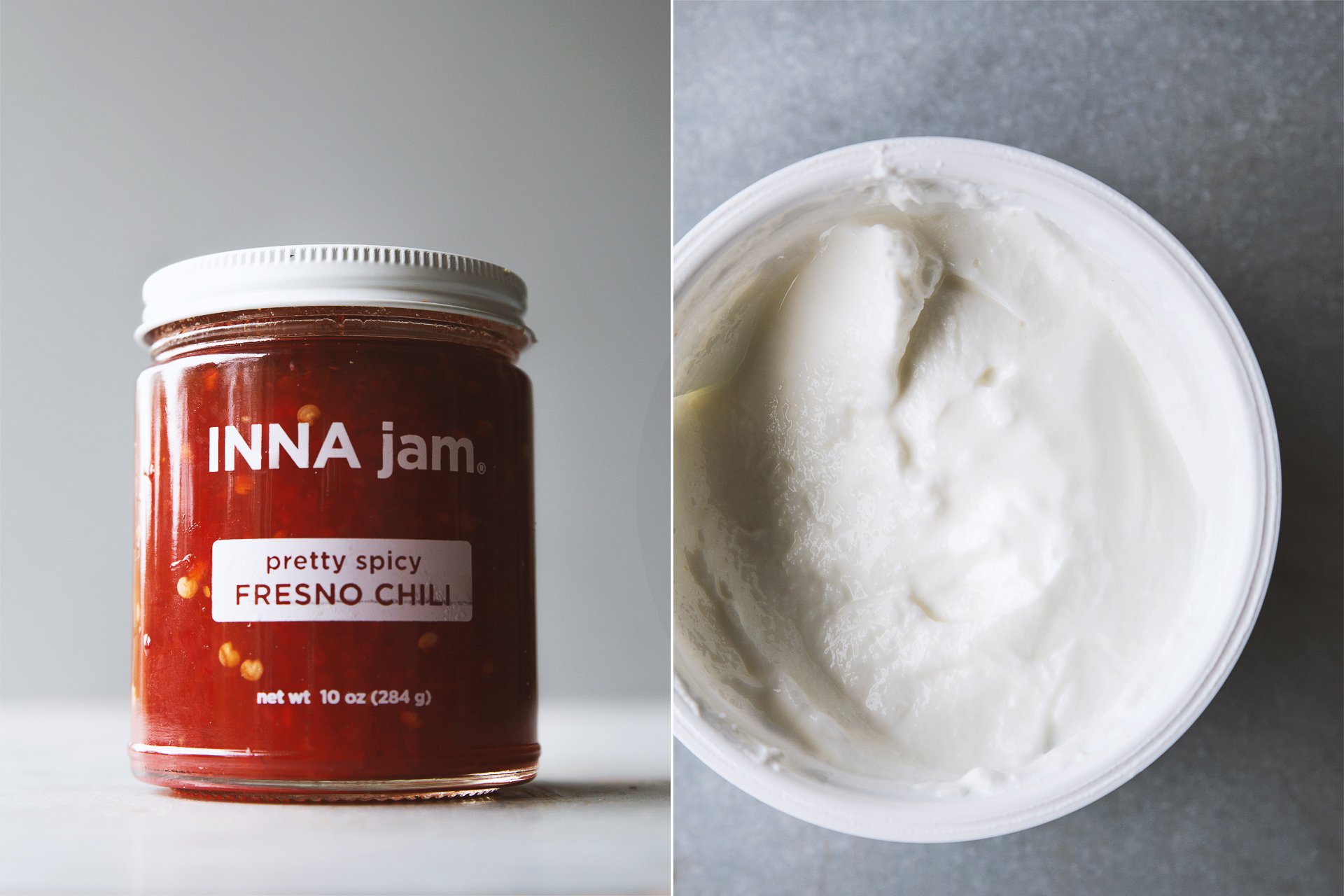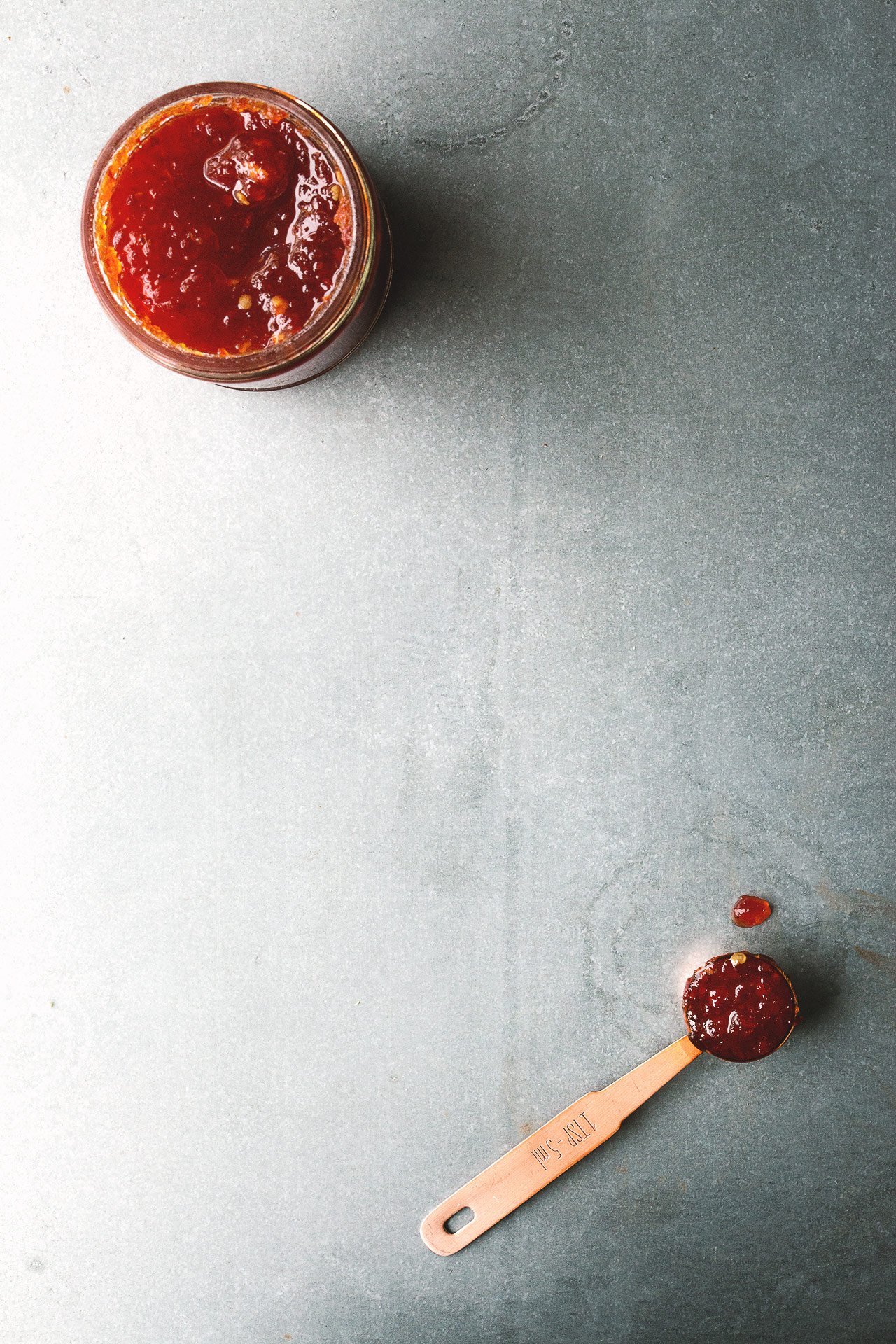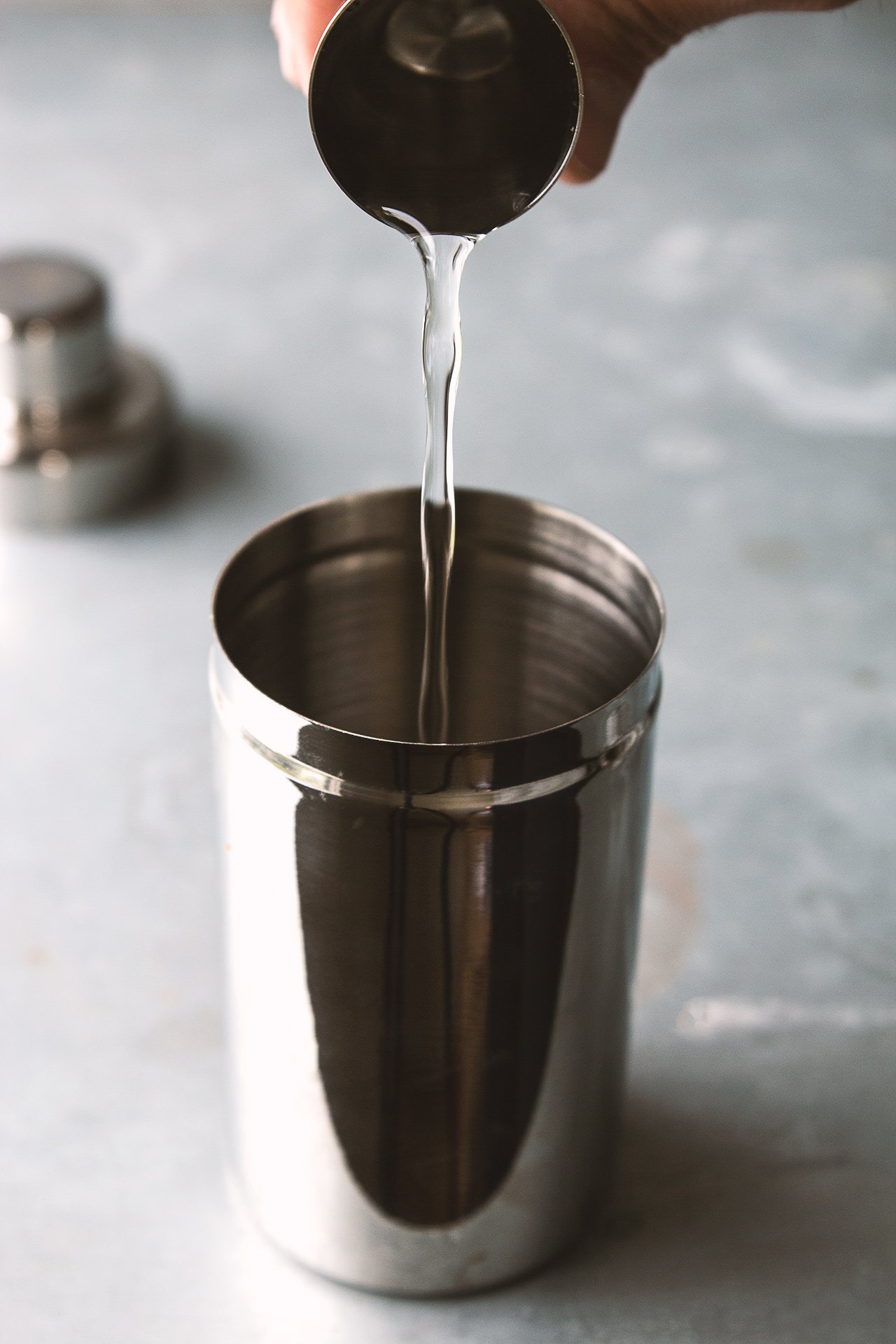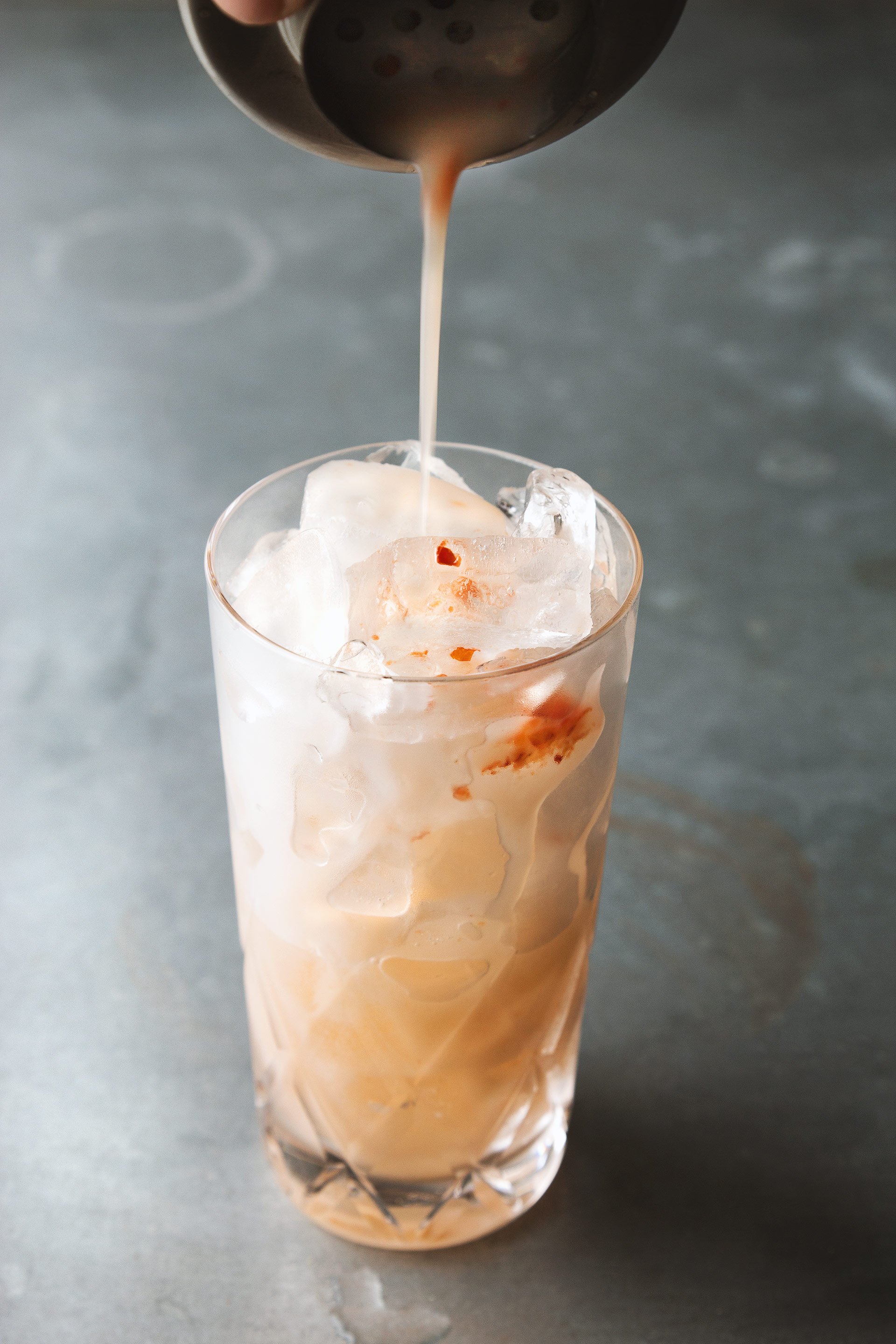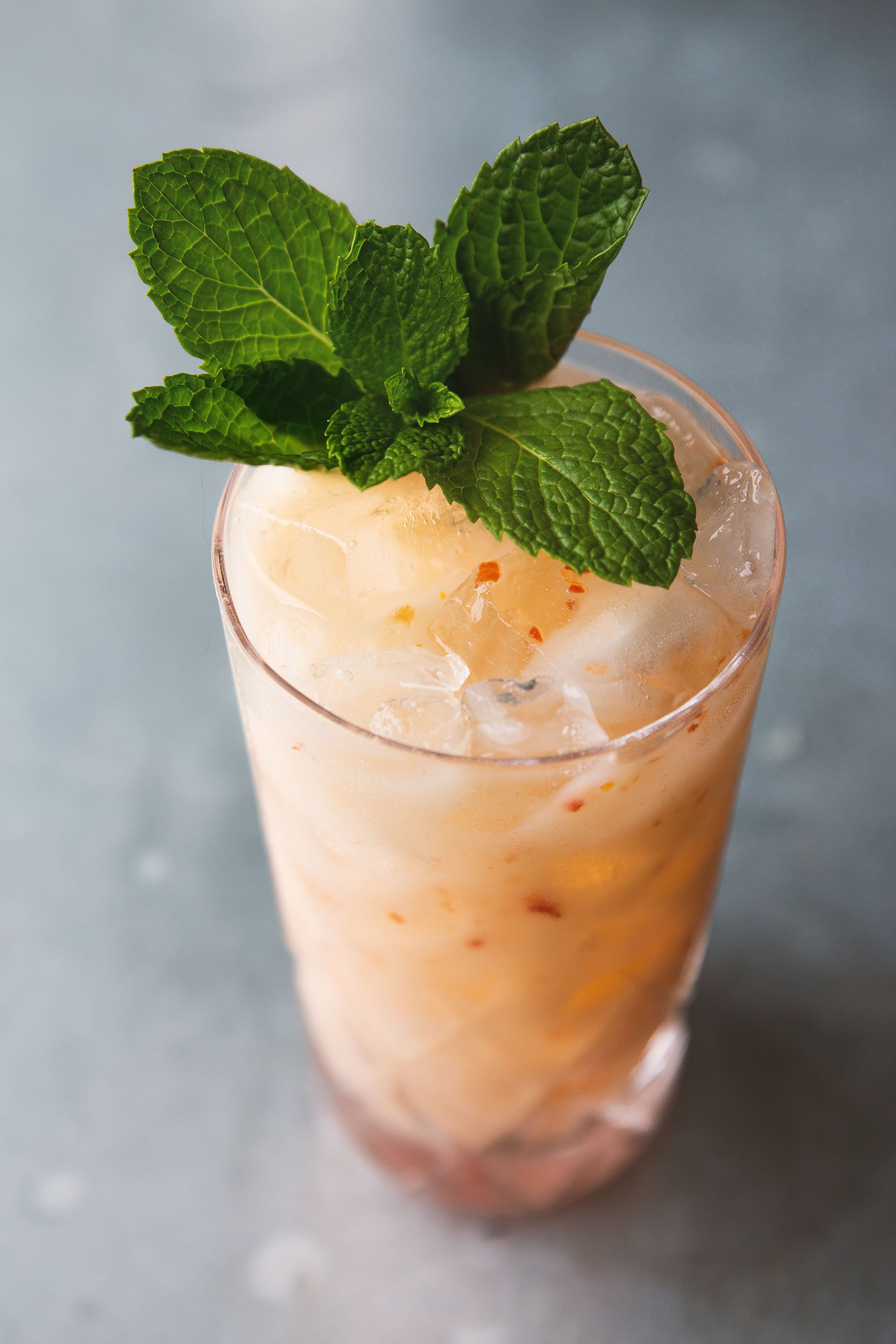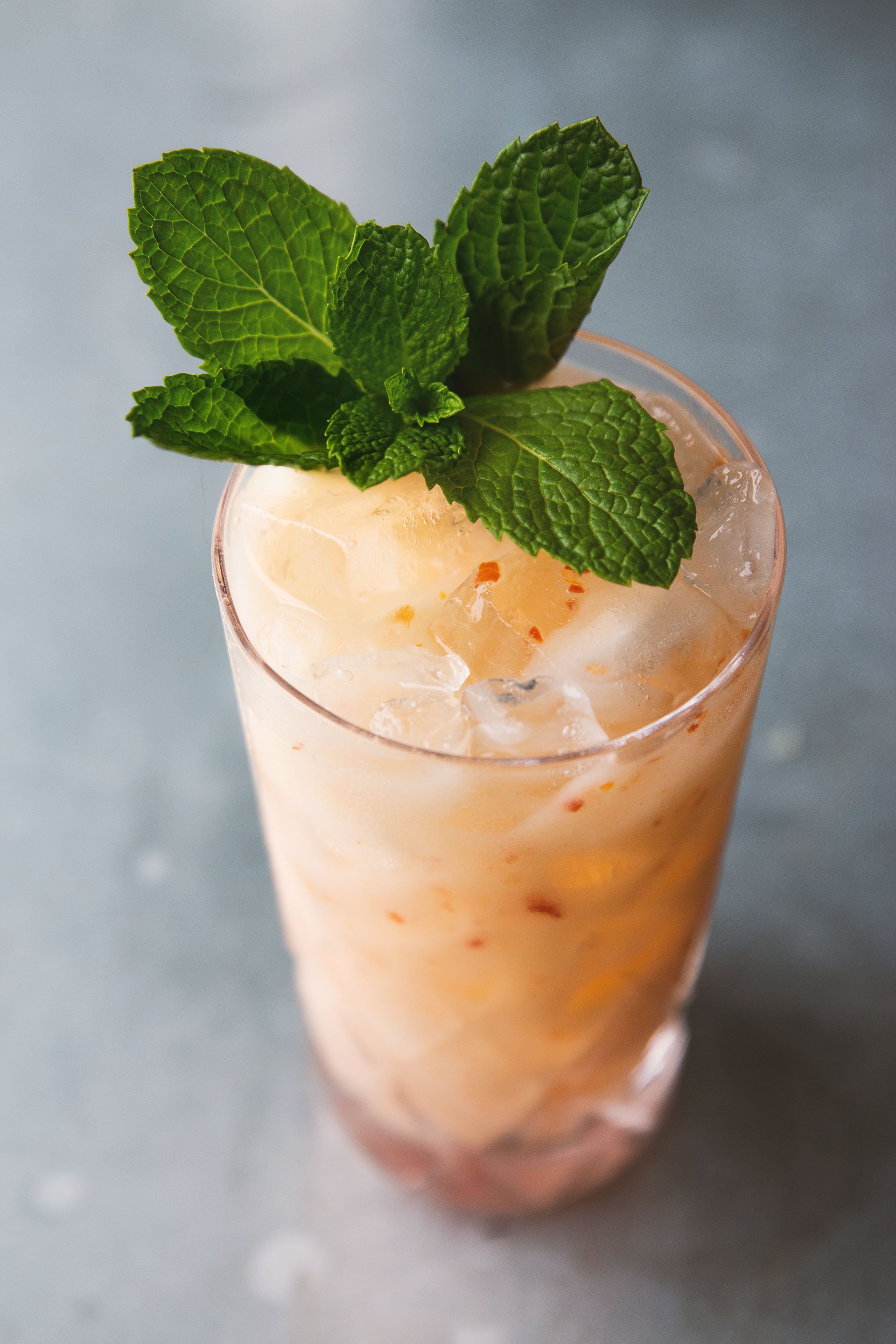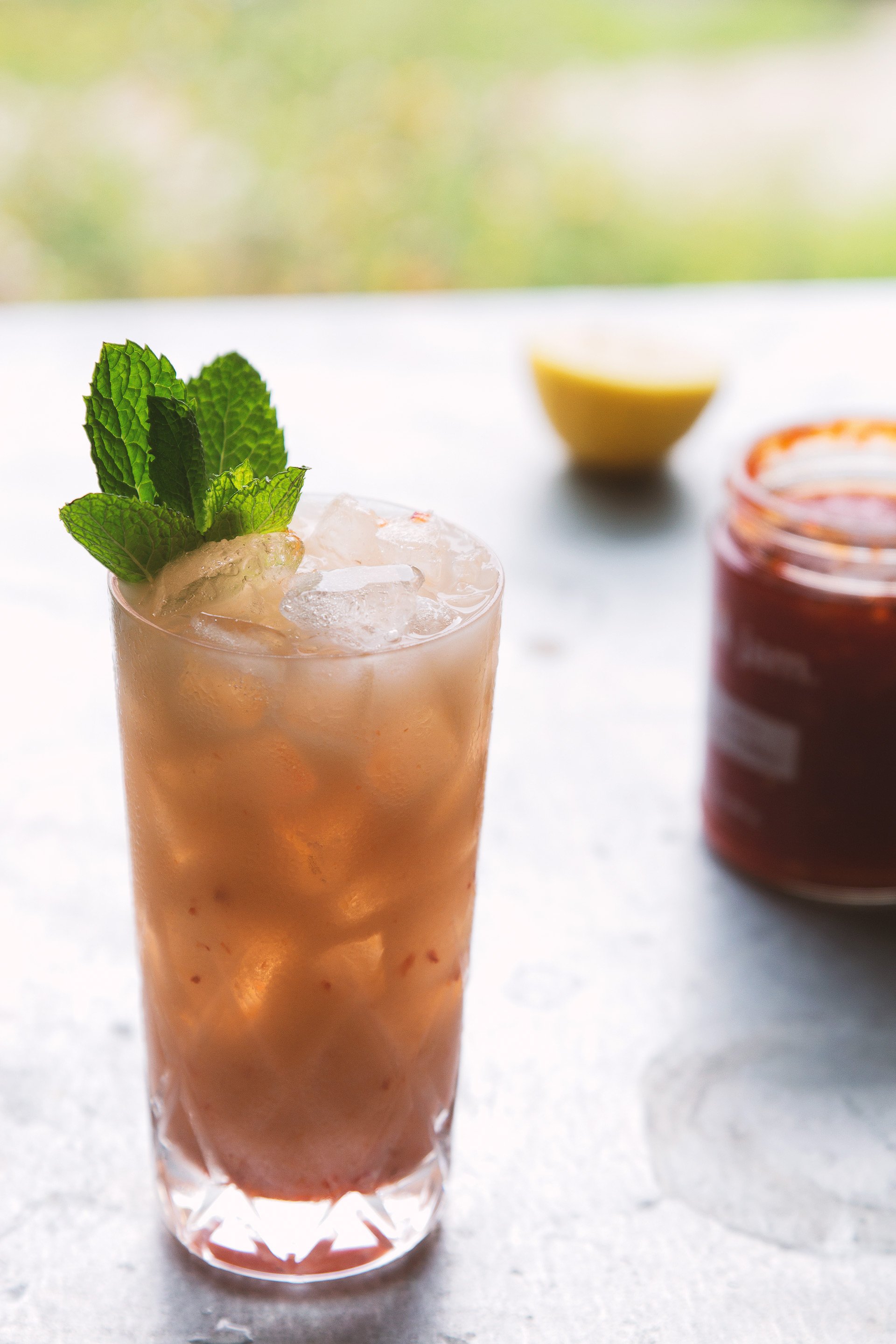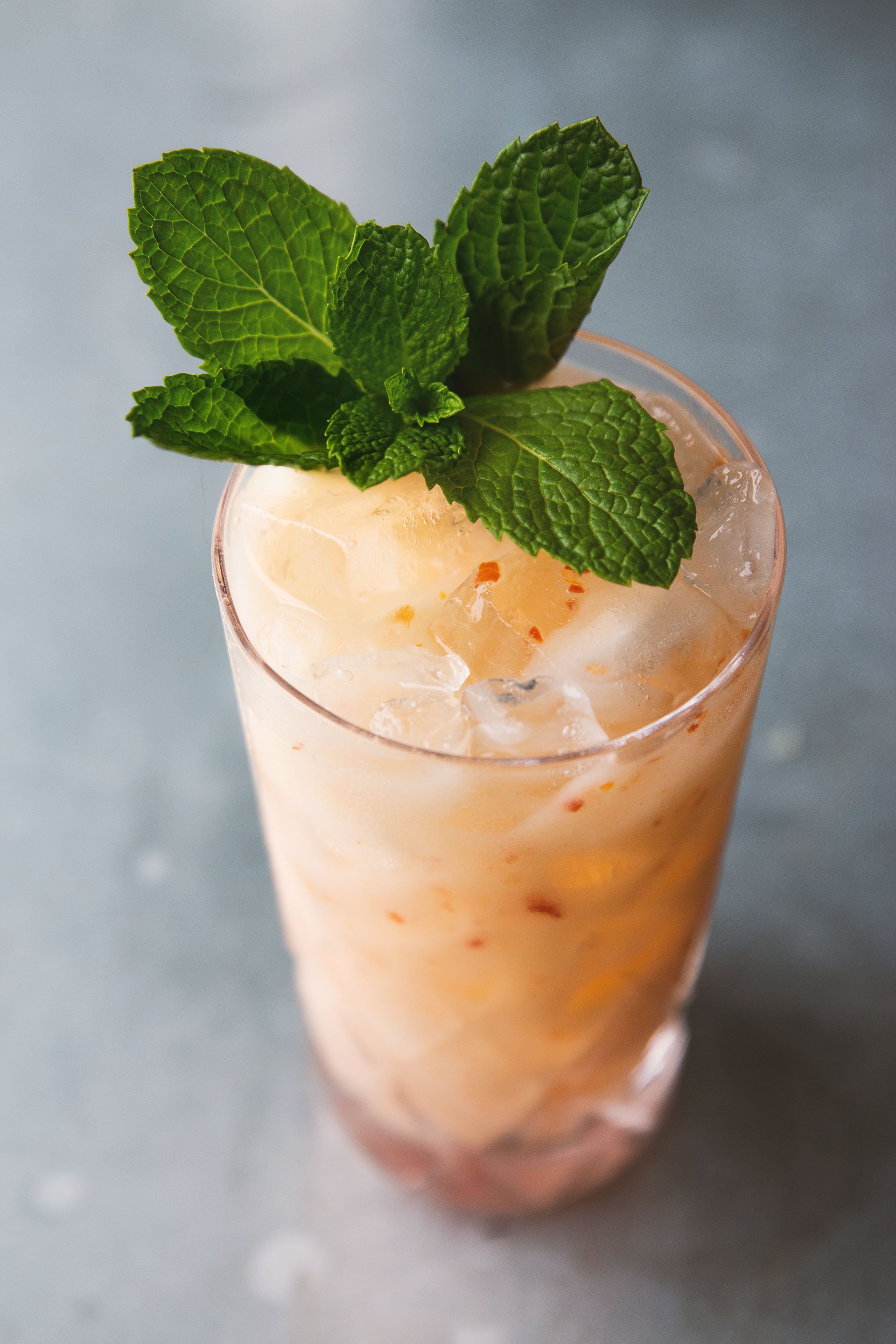 INSTRUCTIONS
Add gin, lemon juice, simple syrup, jam and yogurt into a shaker. You might notice that the yogurt will slightly curdle when it mixes with the acid of the lemon juice - feel free to add it last. Don't worry, when you shake the cocktail everything will mix together nicely.

Fill the shaker with ice and shake vigorously for a full 10 seconds.

Strain into a highball glass full of cracked ice. Double strain if you'd like to remove the bits of chili from the jam. I thought they added a nice touch, so I single-strained.

Garnish with a fresh sprig of mint and enjoy!
(images by HonestlyYUM)
[linktopost slug="gin-and-jam"]