It's official, summer has arrived! Time to break out the cherries and the lemonade. Oh, and don't forget the bourbon (that's a given). This past weekend I mixed up a celebratory summer cocktail using some cherries from the farmer's market. I think I forgot just how amazing fresh cherry juice is, because let me tell you, it doesn't get much better than kicking back with one of these on a hot summer's day. Luckily, it's just the beginning . . .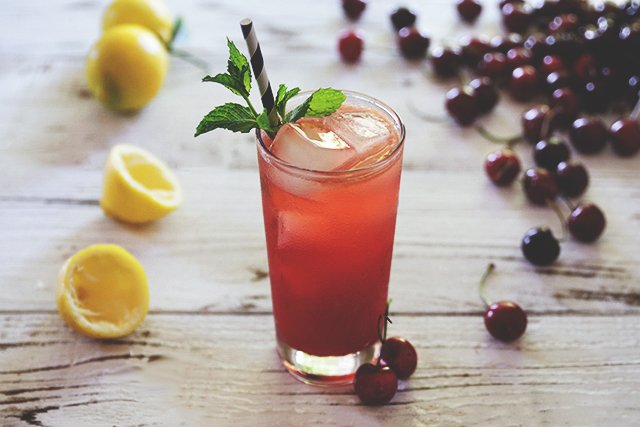 Ingredients:

2 oz bourbon

1/2 oz Aperol
1 oz lemon juice
3/4 oz simple syrup (equal parts sugar and water)
2 oz sparkling water
8 cherries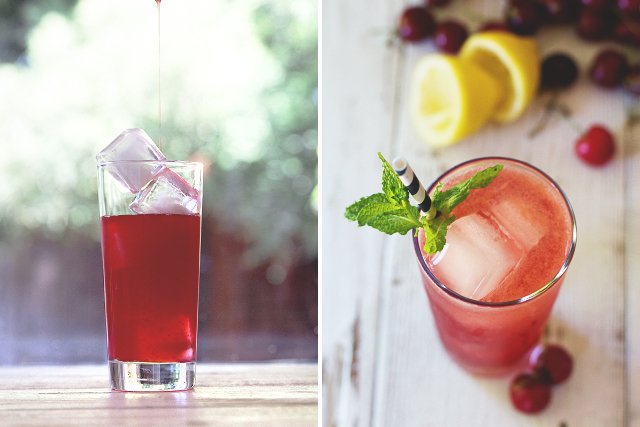 Start with a handful of ripe summer cherries. I used eight, as I wanted bright, cherry-forward flavor.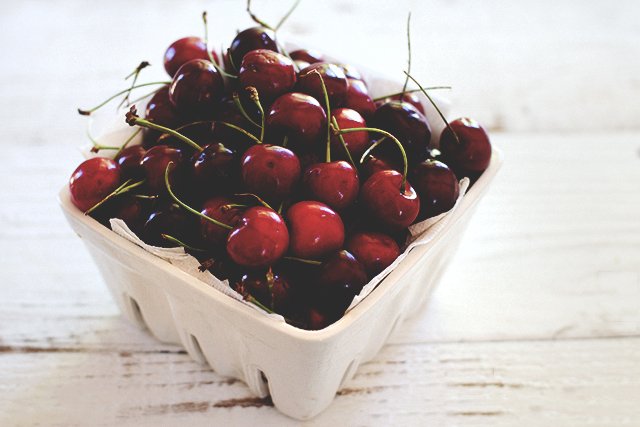 Next, de-stem and pit the cherries and add them to a shaker. Combine with the simple syrup and muddle until the cherries are thoroughly crushed.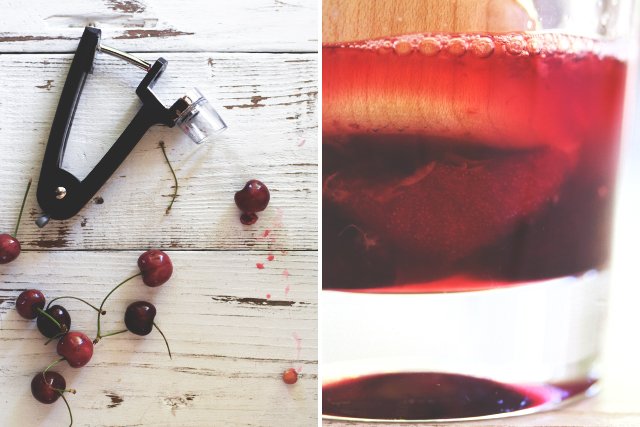 Add the lemon juice, Aperol, and bourbon. Fill your shaker with ice, and shake for a full 10 seconds.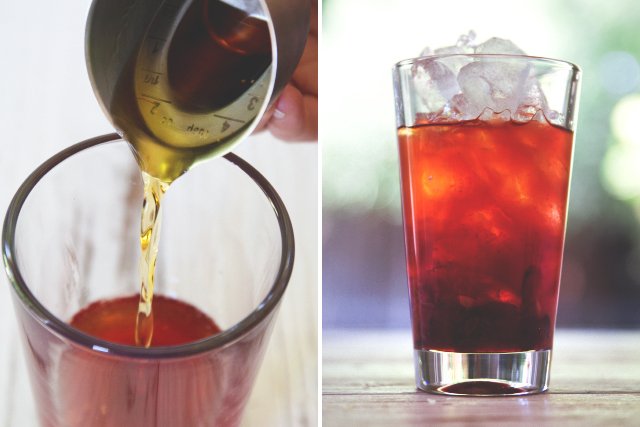 Strain into a tall glass over new ice and top with sparkling water. Add a straw and a sprig of fresh mint. Make sure to pace yourself . . . these go down quickly!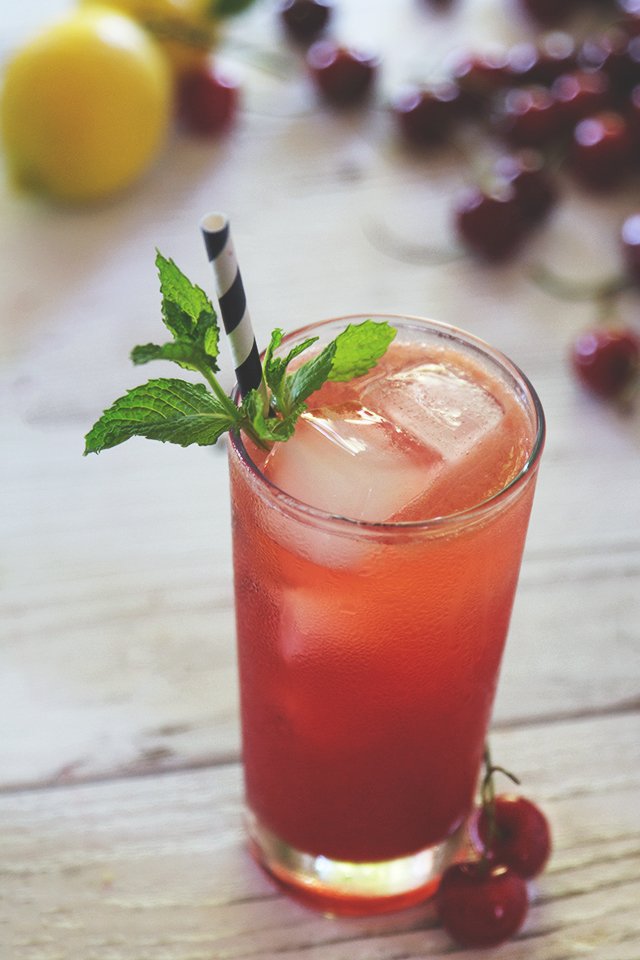 (images by HonestlyYUM)