I can't exactly remember my first tamarind experience. Possibly as a child at the local taqueria, sipping a syrupy sweet tamarind soda. Maybe it was on the playground hopped up on sticky tamarind candy. However, it wasn't until a few years ago that I tasted what tamarinds truly had to offer. The pulp from this pod-like fruit is widely used in food and drink around the globe. Its sweet and sour flavor tastes like a delicious combination of separate ingredients, yet is remarkably just one. For my first tequila recipe I knew tamarind was a must. I wanted something simple so the delicate floral and citrus notes of Patrón Tequila would shine, while also still being unique and festive. To add a hint more complexity I used serrano chiles, which give just a slight bite to the finish. Feel free to omit the chile if you're not a fan of spice, but either way, you won't be disappointed. This cocktail has it all: sweet, sour, spice and of course . . . tequila!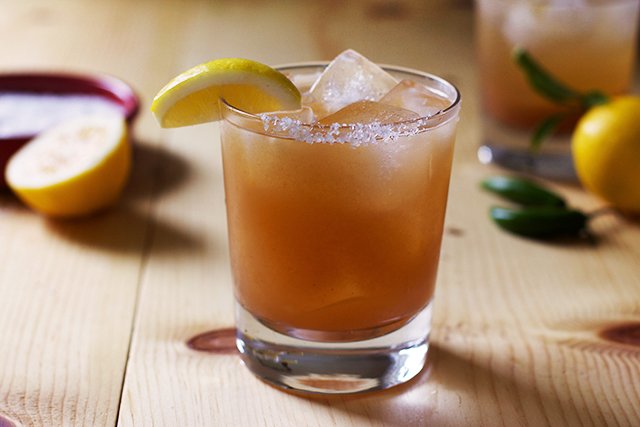 Ingredients:

1/2 oz lemon juice
1/2 oz simple syrup
2 oz tamarind puree
2 thin slices serrano chile
lemon wedge and course sea salt for garnish

Tamarind Puree:

1 cup tamarinds (peeled)

1 cup water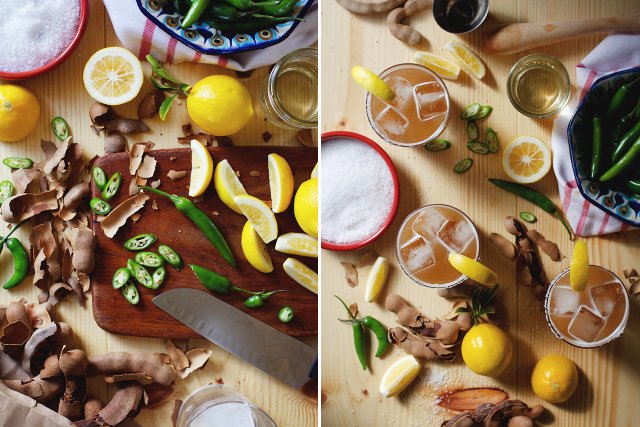 First make the tamarind puree by cracking open tamarinds and removing seeds/pulp from their pods. Add to saucepan with water and cook over medium heat until the mixture comes to a simmer. Remove from heat and let pulp steep for 30 minutes. As the pulp soaks, it will soften and separate from the seeds. Pour the puree through a fine mesh strainer, lightly pressing on the seeds with a spoon to loosen as much pulp as possible, and let cool.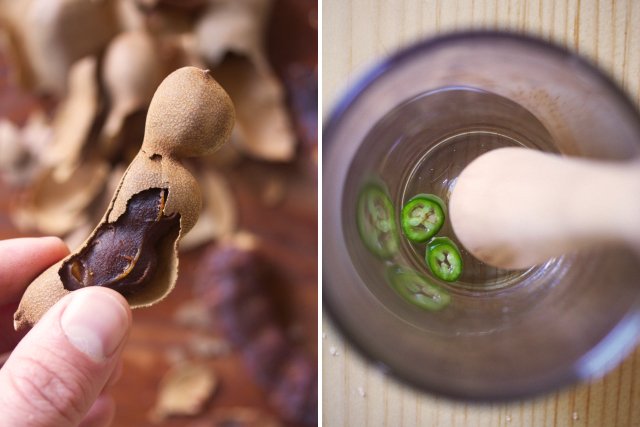 Next, add simple syrup to a mixing glass and lightly muddle the slices of serrano chile.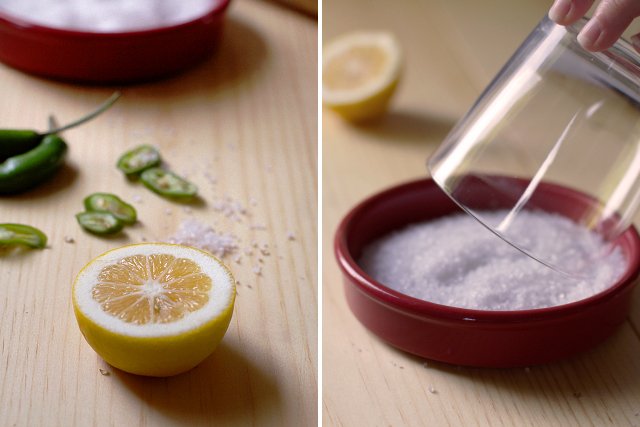 Before you add the rest of the ingredients, prepare your glass by coating part of the rim with lemon juice, then dip in sea salt.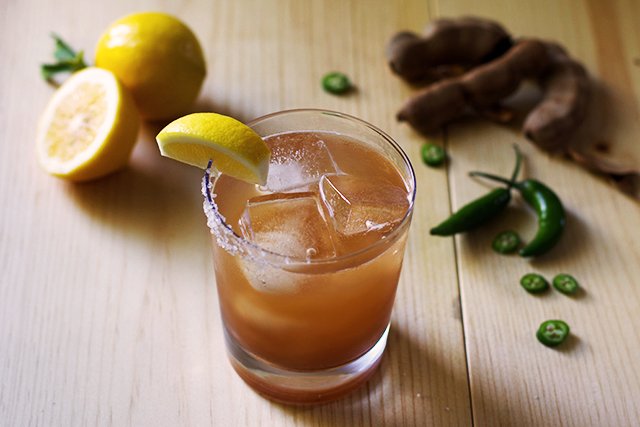 Add remaining ingredients to the mixing glass, fill with ice, and shake vigorously for 10 seconds.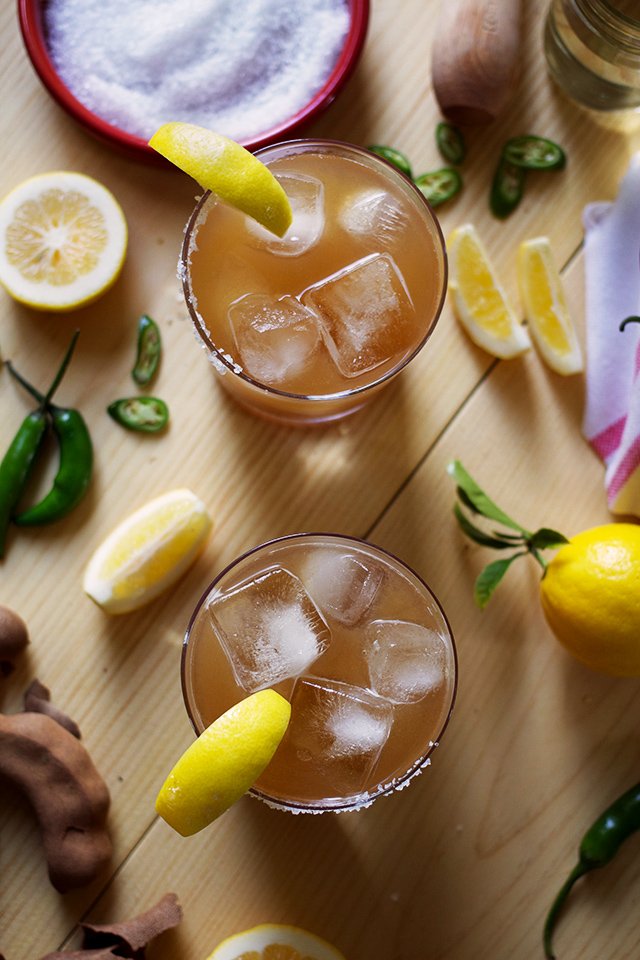 Double strain over ice into an old fashioned glass.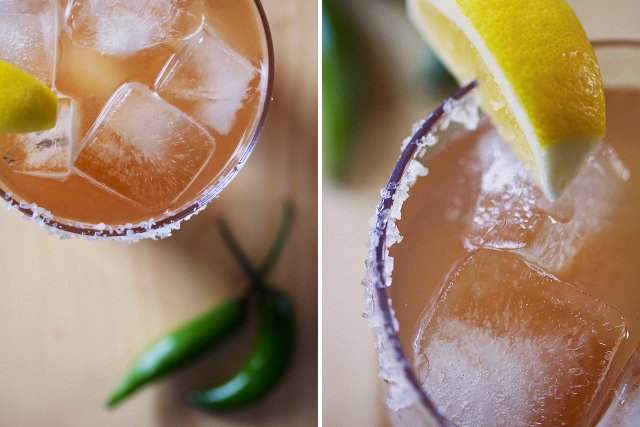 Garnish with a lemon wedge and you're ready to sip!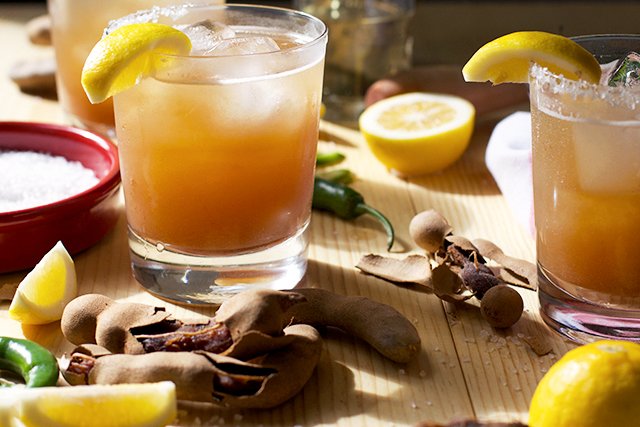 (images by HonestlyYUM)