I've mentioned before how tea has always played a special role here at our house. My wife's family is from England, and a cup of English breakfast tea with a little milk and sugar is a daily staple. I've grown to appreciate the rituals of making British tea, like using a proper porcelain cup, allowing your water to come to a full roaring boil, and knowing the perfect amount of time to let the tea steep. Basically . . . tea is important. But this tea, this tea is on a whole different level. Forget cocktails, forget coffee, Moroccan mint tea is my new jam.  After our delicious lunch with chef Karam and Project Bly, we all shared a pot of tea. I was super giddy because while I've heard a lot about Moroccan mint tea, I had yet to enjoy a cup of my own. Let's just say I did my happy dance – or was that just my sugar high? Seriously, I can't get enough of this tea. It's minty, refreshing, cleansing, and oh so sweet. Simply put, it just makes me happy.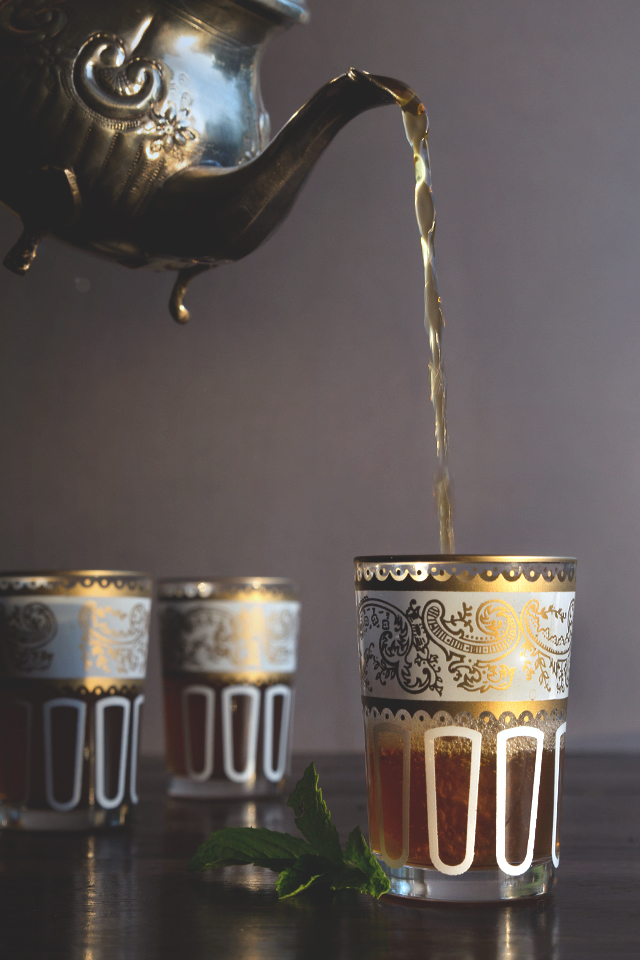 A couple quick things to note about Moroccan mint tea. First, the tools. The Moroccan teapot, or berrad, is not only beautiful, but the perfect shape for delivering the long pour you'll need for your tea. Moroccan tea glasses are generally small, handleless, and often colorful. Next, the process. Crafting the perfect cup of Moroccan tea is a special process. You cannot rush. You cannot cut corners. And no, a microwave is not involved. I tried to be as clear as possible, as it can be a bit confusing at first. Pay close attention to these steps, and I think you'll do just fine. Also, if you're more of an audio/visual learner, I recommend checking out Cooking with Alia and Tastemade for some great videos of the process.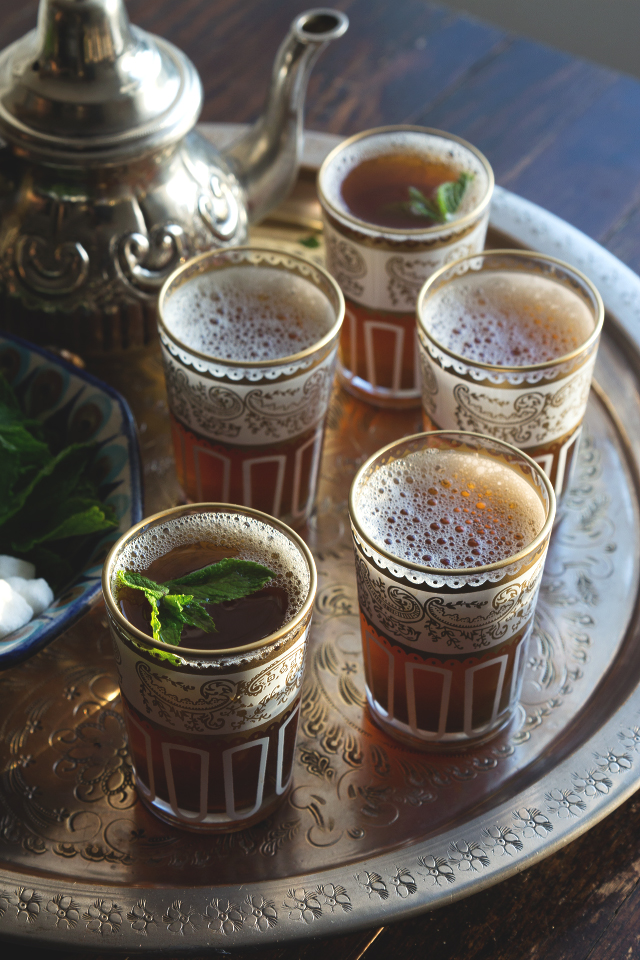 Start by adding the loose tea into your Moroccan tea pot. If you don't have a Moroccan tea pot, a different type of teapot will do. Just make sure it can be used on the stovetop. Meanwhile, separately boil about 5 cups of plain water – I used an electric kettle.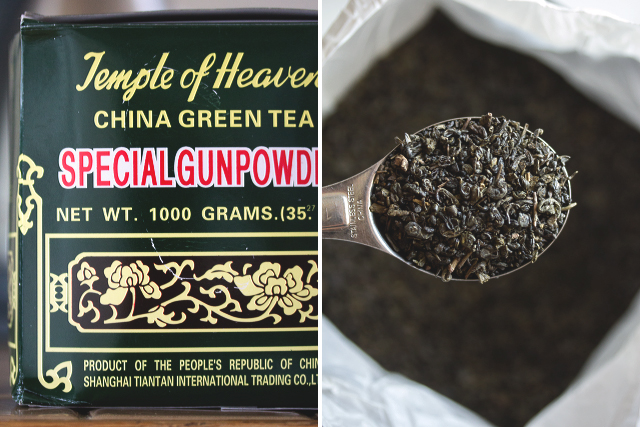 Once the water comes to a boil, pour one cup of water into your Moroccan teapot. Let the tea steep for about 30 seconds and then empty the tea into a teacup. Set this aside for later. The first cup is very important, as it contains the essence of the tea flavor.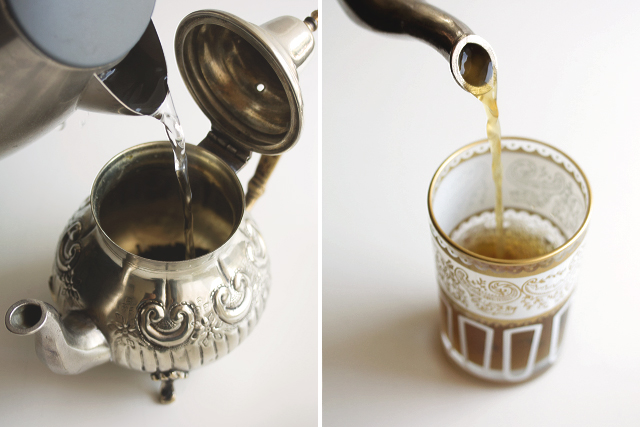 Next, add another cup of boiling water into your Moroccan teapot. This time, swish the water around inside of the teapot in a circular motion, then pour into another tea cup. This process cleanses the tea, and helps remove any strong bitter flavor. This tea will not be used and can be discarded. Dump it down the drain.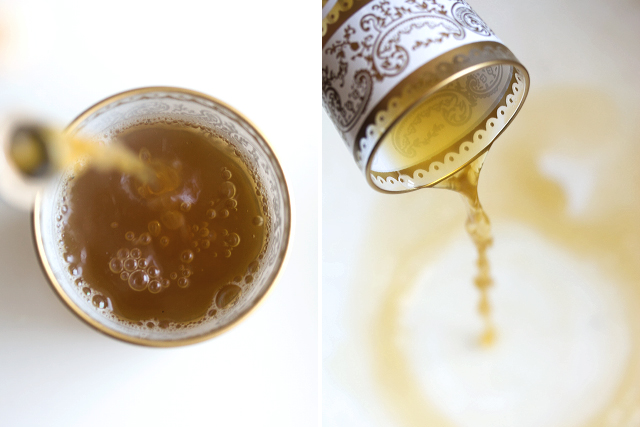 Now it's time to start building our tea. Add the sugar and the mint to your Moroccan teapot.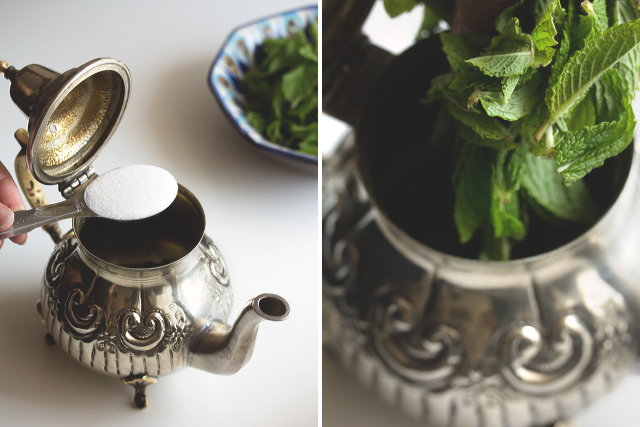 Also add the first cup of tea that you set aside. This will strengthen the tea and add flavor. Lastly, you'll want to fill your Moroccan teapot with water.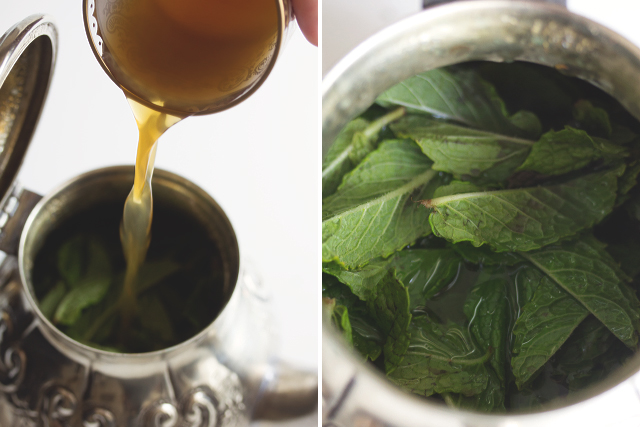 Now it's time to place your Moroccan teapot on the stove over medium heat and bring to a simmer. Let it simmer for about five minutes. This process helps the sugar to caramelize and gives the tea its distinct flavor.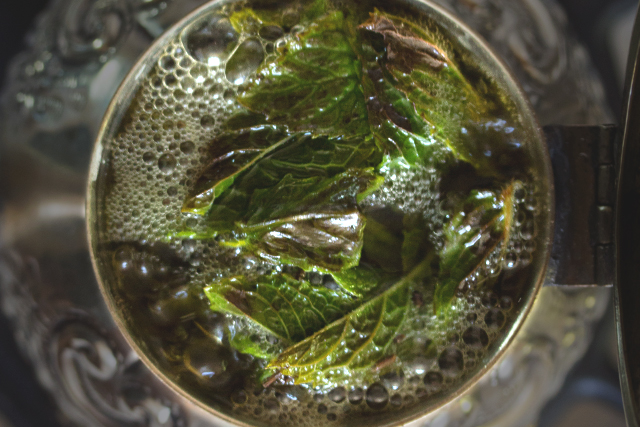 Once your tea has done its thing, remove from the heat and pour a glass of tea. But wait, you're not quite ready to drink! Pour the cup back into the pot. This is done to help mix everything together. It also helps to cool the tea a bit before drinking. Repeat this step two or three times.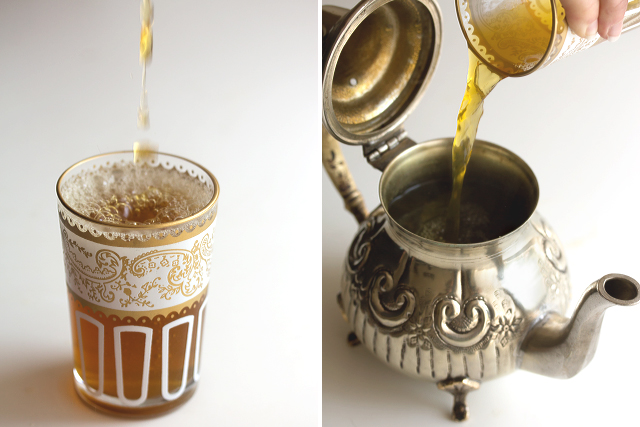 Finally, you're ready to serve the tea! However, the way you pour the tea is VERY important. Start by pouring the tea normally into the glass, but as you continue to pour, raise the teapot higher and higher above the glass, until you have a very high pour. This helps the tea become nice and frothy – another distinctive trait of Moroccan mint tea.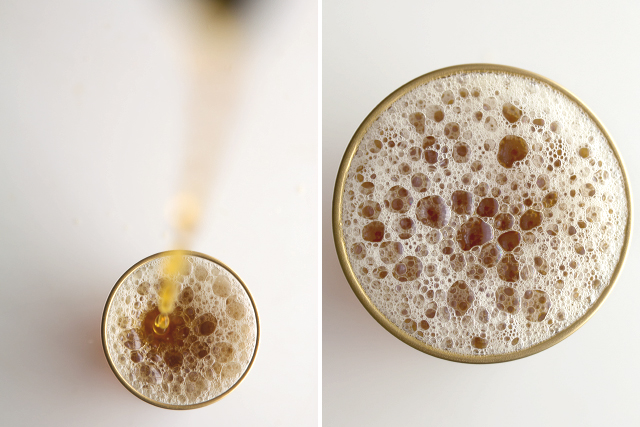 If you'd like, garnish with a couple mint leaves.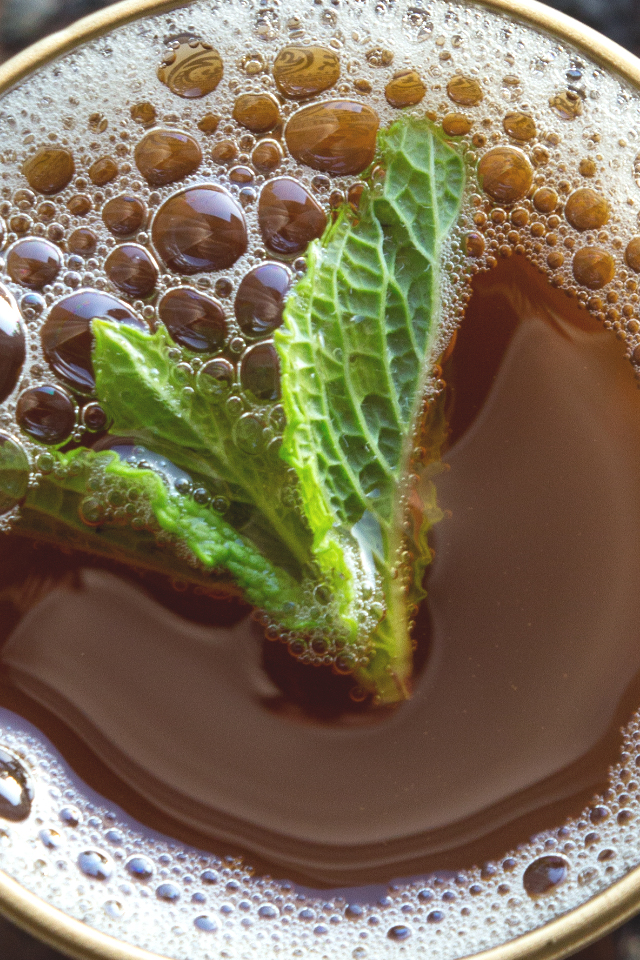 And you're done!!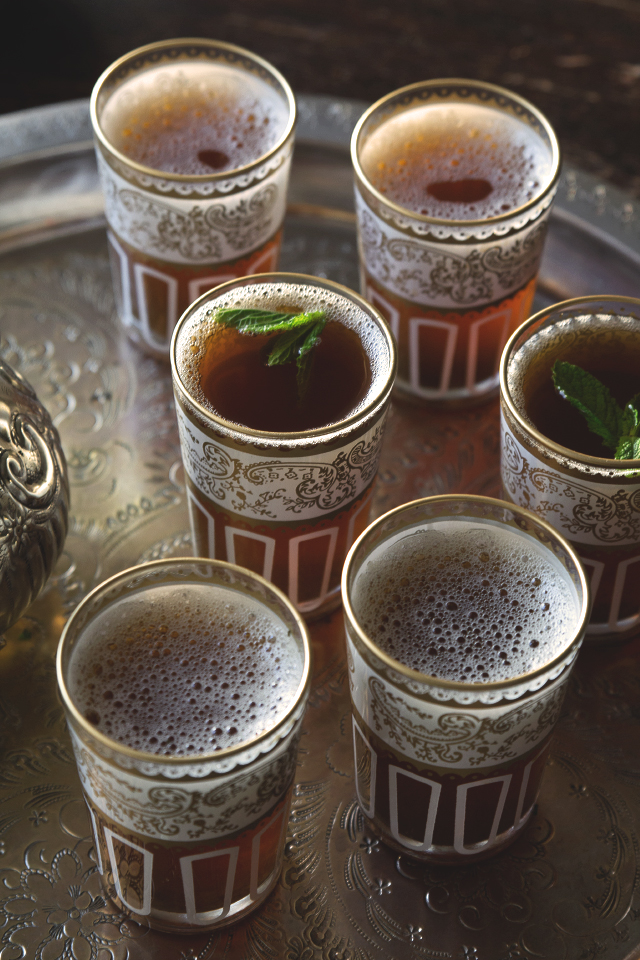 I hope you enjoy this tea making process as much as I do.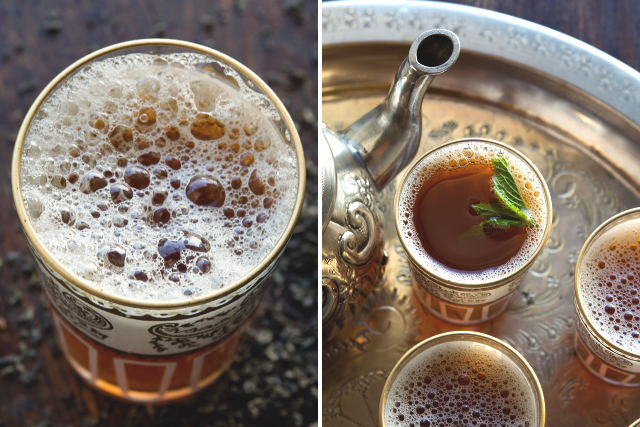 Oh, and did I mention the tea itself..?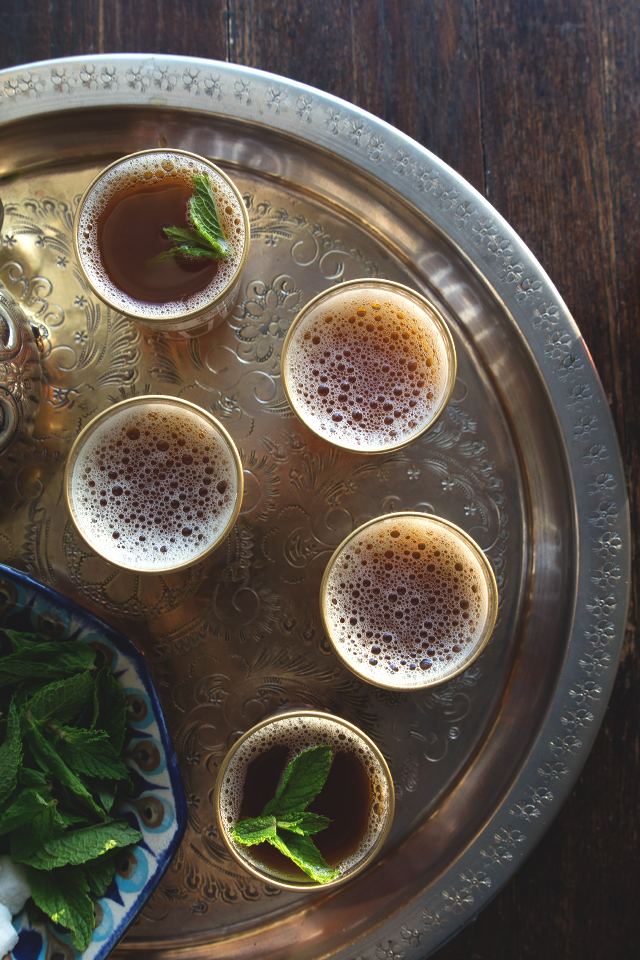 It's AMAZING!!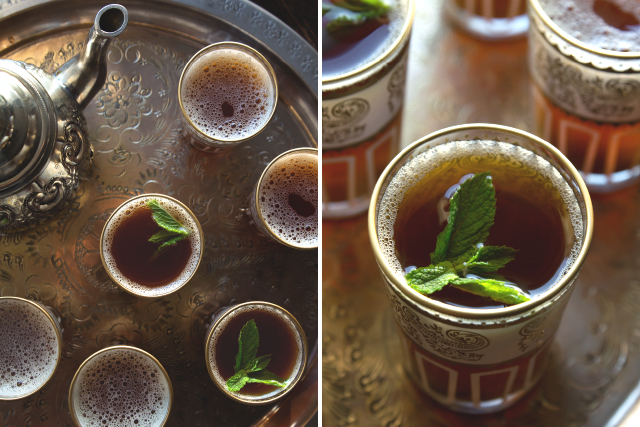 Yum!!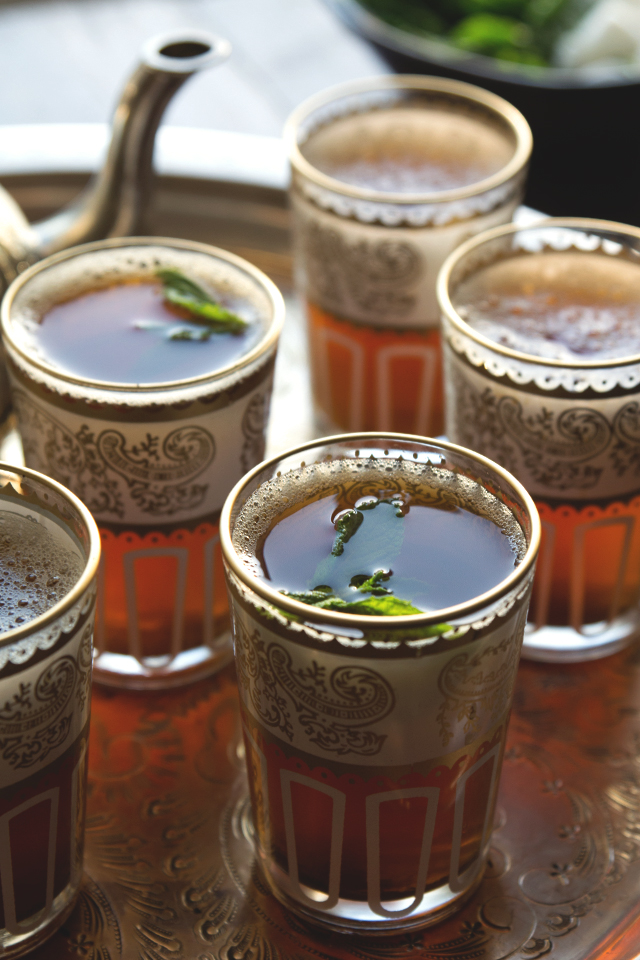 Moroccan Mint Tea

Ingredients:

1 tablespoon gunpowder green tea
2 tablespoons sugar (adjust to taste; add more if you like very sweet)
large handful of mint
5 cups boiling water

Directions:

Add the loose tea directly to your Moroccan teapot.
In a separate kettle, boil a pot of water.
Add one cup of boiling water to the Moroccan teapot.
Let the tea steep for 30 seconds.
Pour the tea into a glass and set aside.
Add another cup of boiling water to the Moroccan teapot.
Swish around the teapot in a circular motion for 5 seconds.
Pour the tea into a glass and discard.
Add the mint, sugar, and first glass of tea back into Moroccan teapot, then fill with boiling water.
Place the Moroccan teapot on the stove over medium heat and bring to a simmer. Let simmer for 5 minutes.
Remove from heat and pour one glass of tea. Pour this glass back into the teapot to mix. Repeat two more times.
Pour the tea from high above each glass to create a froth.
Garnish with a couple mint leaves (optional) and serve.
(images by HonestlyYUM; vintage Moroccan Tea Pot & Silver Tray available at Project Bly, Moroccan Tea Glasses available here)